Quick & Easy: Is FuckPassVR worth it?
Scaling and visual quality are perfect
Good variety and amazing taboo plots
Suitable for all headsets
Downloads and streaming are unlimited
Easy and secure billing
Great videos but no extras
FuckPassVR is that breath of fresh air we so desperately need in VR Porn. These guys manage to churn out video after video that's (qualitywise) on par with the biggest studios in the industry! However, what FuckPassVR did was add its own twist to the VR Porn equation. Read on; you'll find out how soon enough.
What kind of content does FuckPassVR offer?
Let me tell you about the excellent concept behind FuckPass VR! You get to travel and explore different locations, continents and states while fucking the best women they have to offer! Imagine that!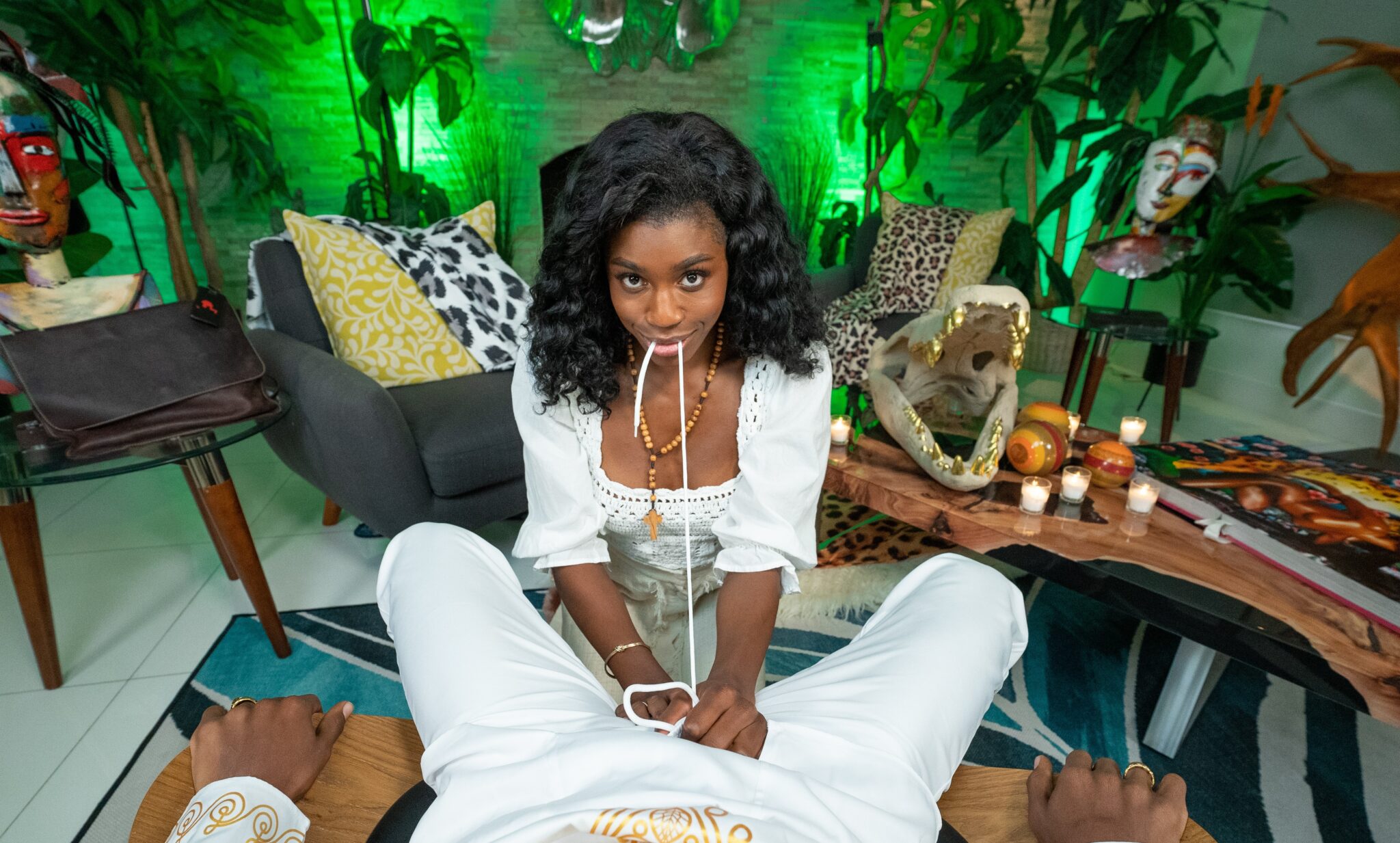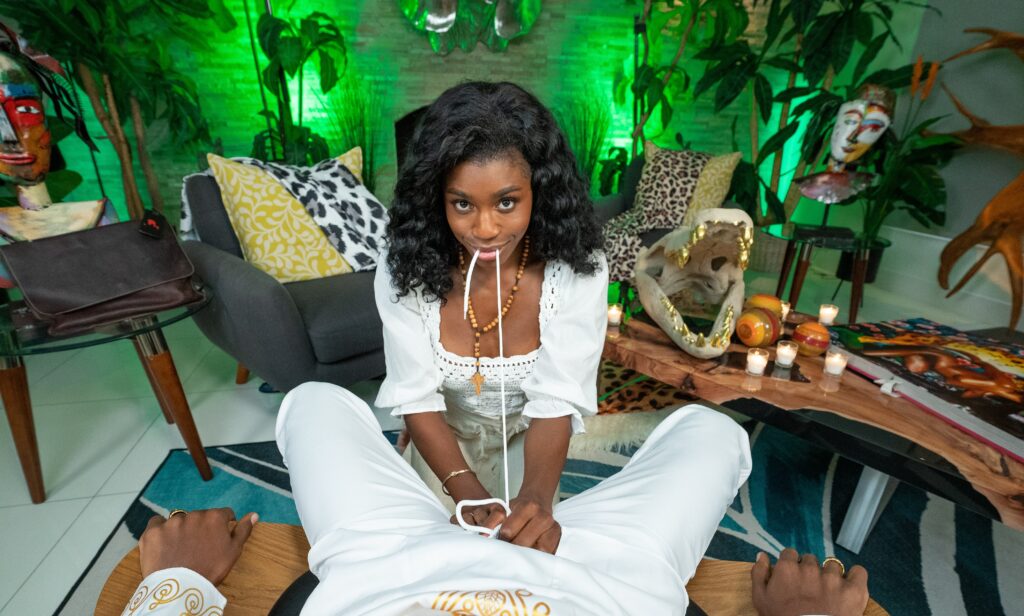 Their content is top-notch, with expertly crafted intros that perfectly complement the storyline. And the categories they offer cater to all your wildest fantasies! Whether you're into front-door or ⇒ back-door action, ⇒ big asses or ⇒ big tits, ⇒ Asian, ⇒ Latina, ⇒ Ebony, ⇒ blondes or ⇒ brunettes, they've covered it all. And the best part? Even though they're relatively new to the scene, they already have over 80 high-quality 8K videos, with six new releases dropping monthly. All their videos follow a traveling theme, so you know what you're getting into. There is no need to sift through a bunch of videos from different creators to find what you want.
The creative production team and the excellent porn stars make the experience super immersive and unforgettable. It is a unique concept that shows what VR is capable of and offers an alternative to watching the same old VR porn videos with little new to offer.
I'll rate their content 4.5/5.
Does FuckPass VR offer a good variety of models and scenes?
And the variety of models and scenes? Oh my! The actresses, the costumes, and the storylines are all selected very tastefully. It's like an international buffet of pleasure, with more than 70 stars to choose from, including Eden Ivy, Savannah Bond, Talyee Wood, Rebecca Volpetti, Kiara Lord, and many more. Each girl comes with a bio, some stats, photos, and links to her video.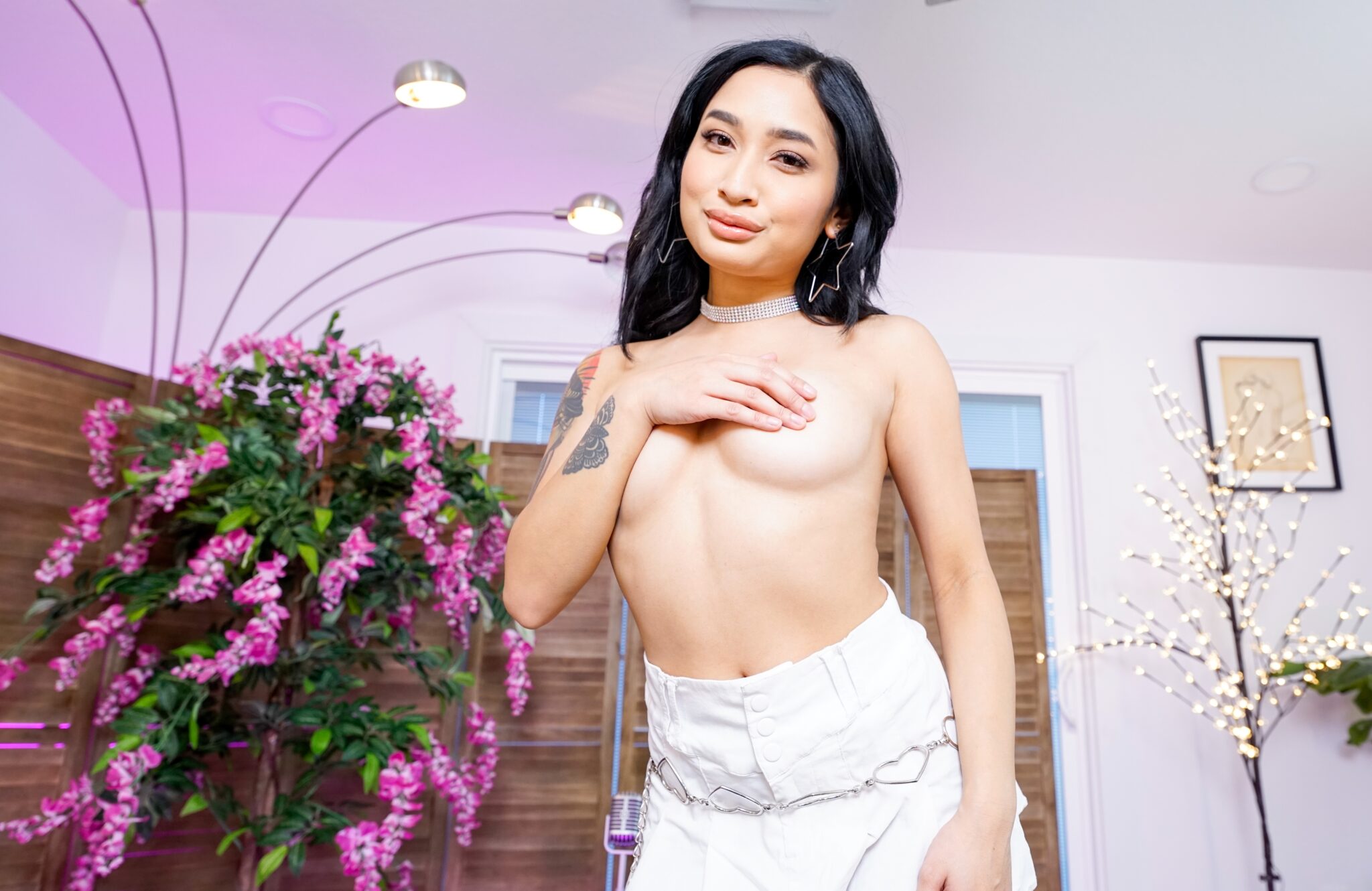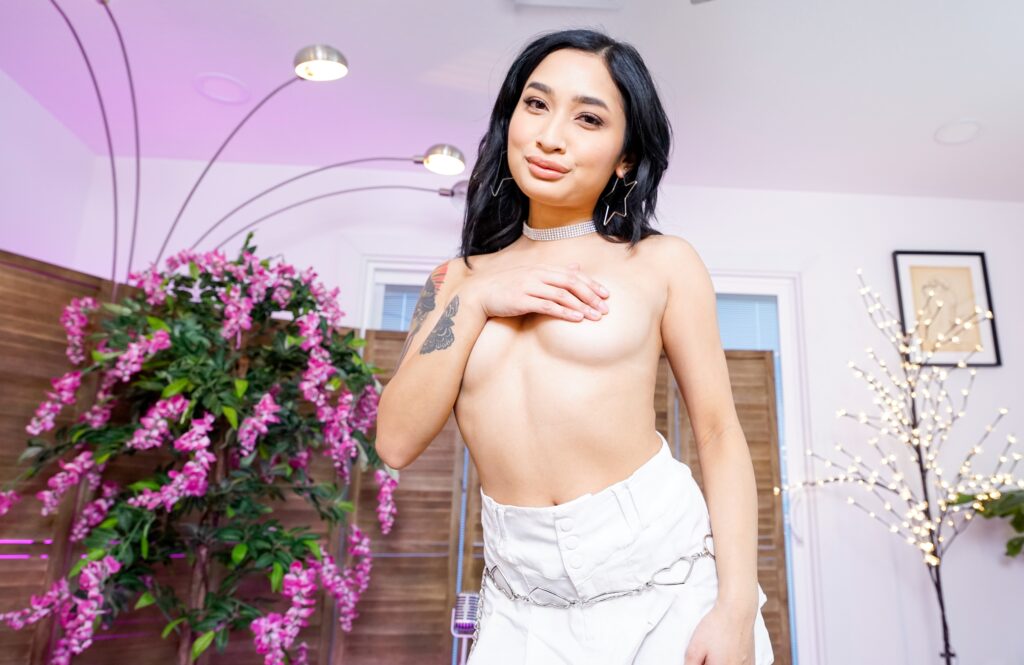 FuckPass VR always creates an authentic experience for its fans. Not only do they work with some of the hottest pornstars in the industry, but they also pay great attention to details. From their native accents to the setting and costumes that match the location, these guys try hard to make you feel like you are there.
Now, it is true that some of their categories only have one or two videos. It's a bummer, I know, but I'm sure they are working hard to bring you more amazing content. Because let's face it, nobody's perfect. But it's worth the wait with everything else on offer at FuckPassVR!
Their variety gets 4.5/5 from me.
What's the audiovisual quality of FuckPass VR like?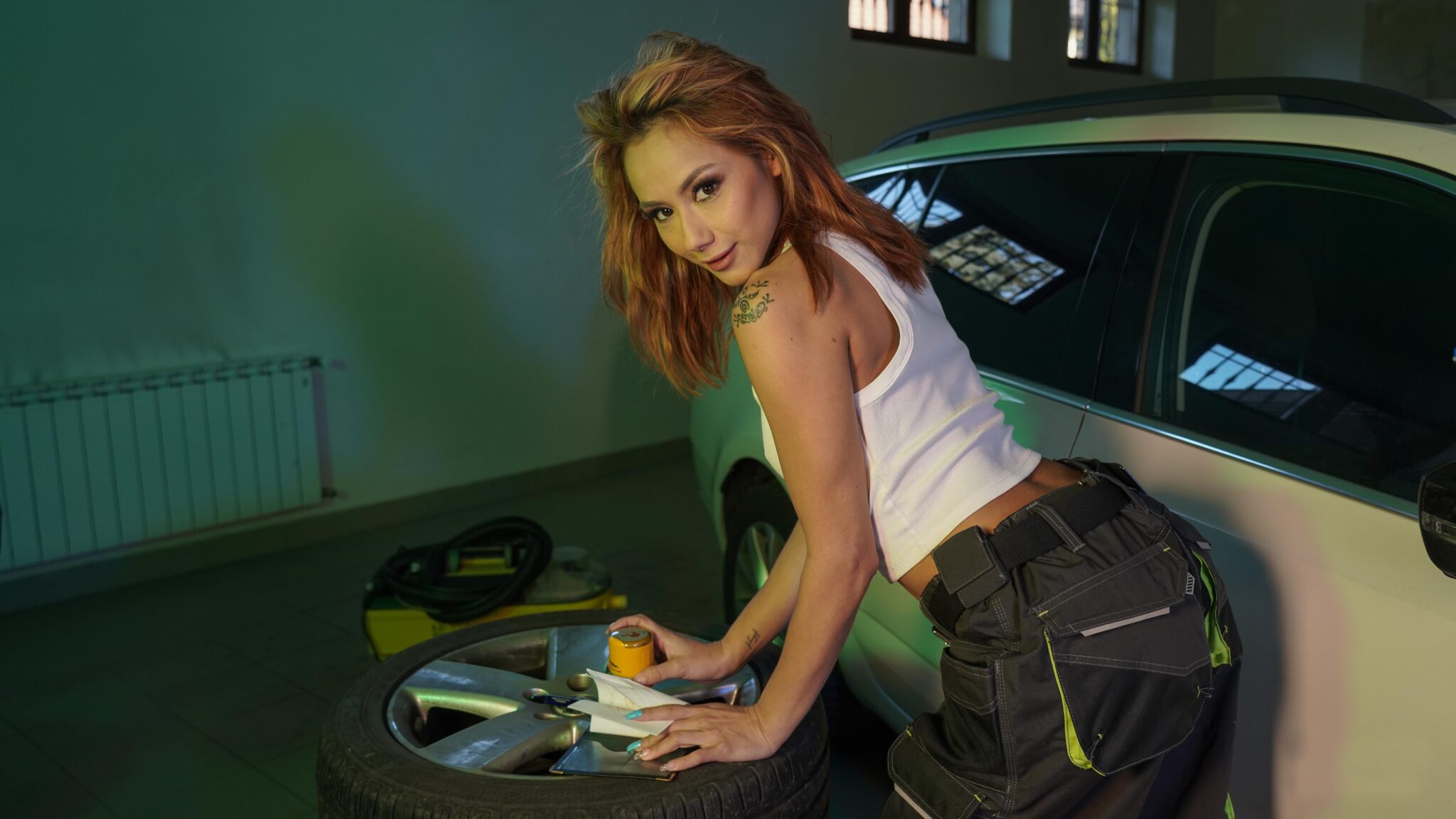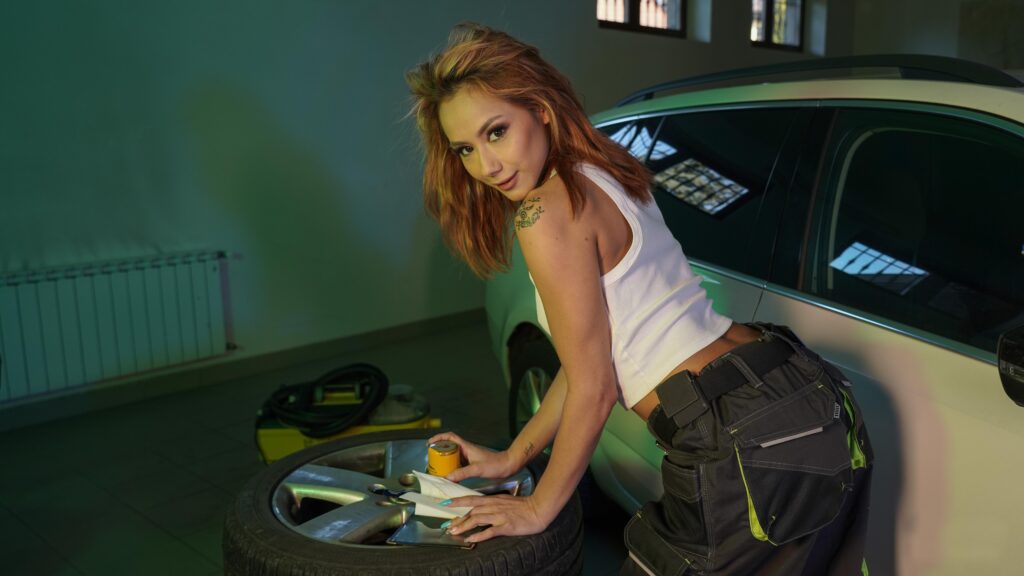 Having such a fantastic roster of pornstars is a massive plus in my book. However, it's not just about the stars but also the quality. And boy, does FuckPass VR deliver here! All their videos are shot in stunning 8K resolution at 60 FPS. You can feel the heat coming off the screen as those amazing goddesses grind on you. And the sound? It's like you're right there in the room with them. It's an 8K, binaural trip to wherever you choose!
The videos are approximately 45 minutes long, which gives you plenty of viewing time. However, the filming remains intense, intimate, and from your POV all the way to the cum shot. The streams come in various resolutions, playback is excellent quality, and there is a range of downloads to take, suitable for all devices.
Amazing job, guys! 5/5 from me!
Which headsets are compatible with FuckPass VR?


Alright, let's get down to the nitty-gritty: compatibility. Here's the deal, folks - FuckPassVR is compatible with all the big names, like ⇒ Oculus Quest (Review), ⇒ Oculus Rift (Review), ⇒ Oculus Go (Review), ⇒ PSVR (Review), ⇒ Samsung Gear VR (Review), ⇒ HTC Vive (Review), ⇒ Google Cardboard (Review), etc. And the best part? You don't have to stress about what kind of device or operating system you're using. MAC? Check. Apple iOS? Check. Android? Check. Windows? Check. It doesn't matter what you're working with; you're going to have a frickin' blast.
Of course, if you have any doubts about how to set up your device to watch VR Porn, check out our  ⇒ Guides on How To Watch VR Porn on every device!
As soon as you hop onto the site, you'll notice they like to keep things exciting and different. I already mentioned that everything about the site is travel-themed. But I also like how they play with terms traditionally used in VR Porn. "Pass," of course, stands for "passport" here! Also, you won't find a boring old "Video" list - instead, they've got something a bit different: "Destination"! That's where you can browse their collection of steamy vids from all over the globe. I'm talking about gorgeous gals from every corner of the world - Chile, Honolulu, Spain, the Czech Republic, Turkey; you name it. You're literally taking a sexy virtual trip without ever leaving your couch!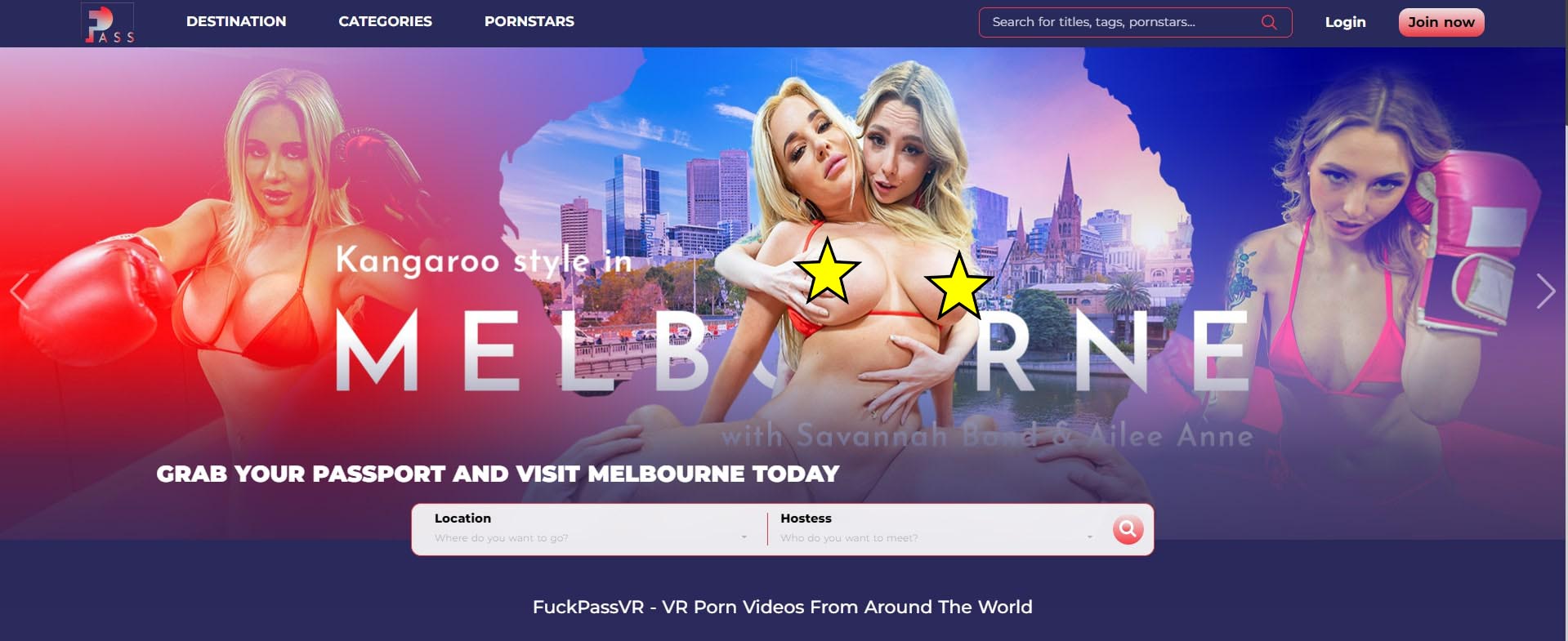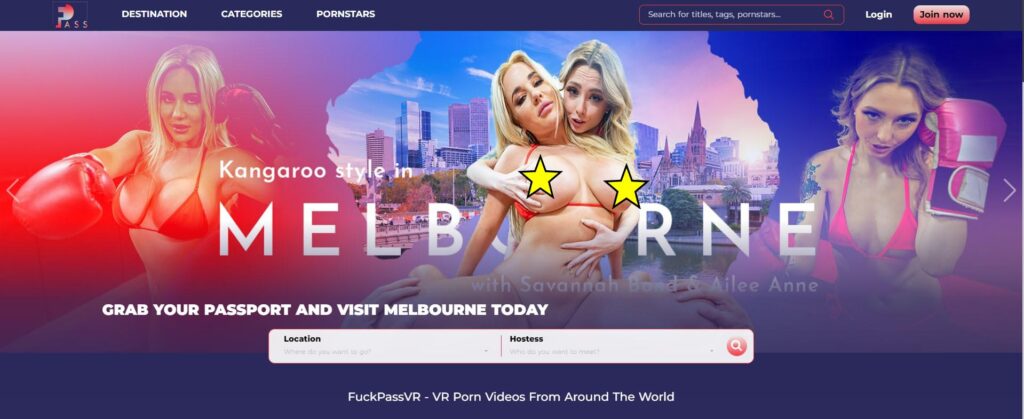 The other filters they offer are "Categories" and "Pornstars," which are self-explanatory. Plus, FuckPass VR provides a "search bar," which is always appreciated! 
A clean 5/5 from me here!
How expensive is FuckPass VR?
When it comes to payment, FuckPassVR is totally affordable. They have four different plans: 1 month, 3 months, 12 months, and Lifetime. No matter which one you go for, you'll get free streaming, downloading, and weekly VR updates - starting at just $19.95 for the 1-month package and going up to $399.95 for the Lifetime package. You can pay monthly, every 3 months, as a one-time payment, or even daily if you're feeling wild. And the best part? You can cancel anytime (except for the Lifetime package, which gives you access to the content forever). 
FuckPass VR takes your privacy and security seriously and uses state-of-the-art encryption and security measures to ensure your data is always protected. Neat, huh?
Conclusion: Is FuckPass VR worth your money?
So there you have it, everything you need to know about FuckPassVR. If you're looking for a one-of-a-kind virtual reality porn experience, look no further. Get ready to travel the world while getting your freak on with some of the hottest girls in the industry. It's an experience you won't soon forget!
FuckPassVR is a much-needed refreshing addition to the VR scene. Despite being an independent studio, they produce high-quality videos comparable to those of the leading industry studios. What sets them apart is their unique approach to VR porn.