This is a step-by-step guide on how to watch VR porn with the PSVR!
Get a subscription to ⇒ VirtualRealPorn (Review), a VR Porn site with the best balance between price and performance, ON SALE now!
Find the "PSVR Porn" tab in the menu.
Refer to the installation guide for instructions. 
You will need a subscription to VirtualRealPorn as it's the only way to stream. But no worries, it won't break the bank, and it's totally worth it!

Start the app and find a video you like!

Get ready to have your mind blown!
Note: Streaming takes away from video quality. It's also bandwidth-intensive. So, stream VR Porn only if you have a strong-enough Internet connection.
Update the native Media Player to 2.5 or above.
Find a legitimate VR Porn site with WORLD-CLASS content. We recommend ⇒ VRPorn.com (Review) - THE BEST VR Porn in the world!
If VRPorn.com isn't your thing, check out our list of ⇒ the best VR Porn sites out there! They all offer TOP-NOTCH porn and a safe and anonymous service. No viruses or ads either!
Insert a FAT32-formatted USB drive into your computer and copy the downloaded videos to a folder on the USB drive.

Insert the USB drive into your PS4.

Start the Media Player and find the video(s) you want to watch. Then, press the triangle button when it starts in 2D and select "VR Mode."

Have fun!
Note: Downloading is way better if you want high-quality videos. However, make sure you have enough free space, as these videos are huge (about 10GB).
How to avoid getting caught watching VR Porn?
I know it can be easy to get lost in the moment, but let's face it - getting caught with your pants down is not a good thing. But, no worries. I got you covered on this one!
PSVR has a "sidetone" feature that can help you. You must go to Settings > Devices > Audio Devices > Sidetone and turn it on. This nifty little feature will activate the microphone and pick up the sounds around you, playing them through your headphones. So, if your significant other walks in unexpectedly or your nosy parents start snooping around, you'll have a few extra seconds to react and avoid getting caught. You're welcome!
Where can I find the best VR Porn for PSVR?
1. VRPorn.com - The most visited VR Porn site


⇒ VRPorn.com (Review) has the juiciest VR porn scenes from the hottest studios! But that's not all. They've hooked you up with a ginormous pack of VR porn games to take things to the next level. With these games, you'll be able to customize your VR experience exactly to your liking and guarantee that you're getting your money's worth.
2. Virtual Taboo - For the kinky ones!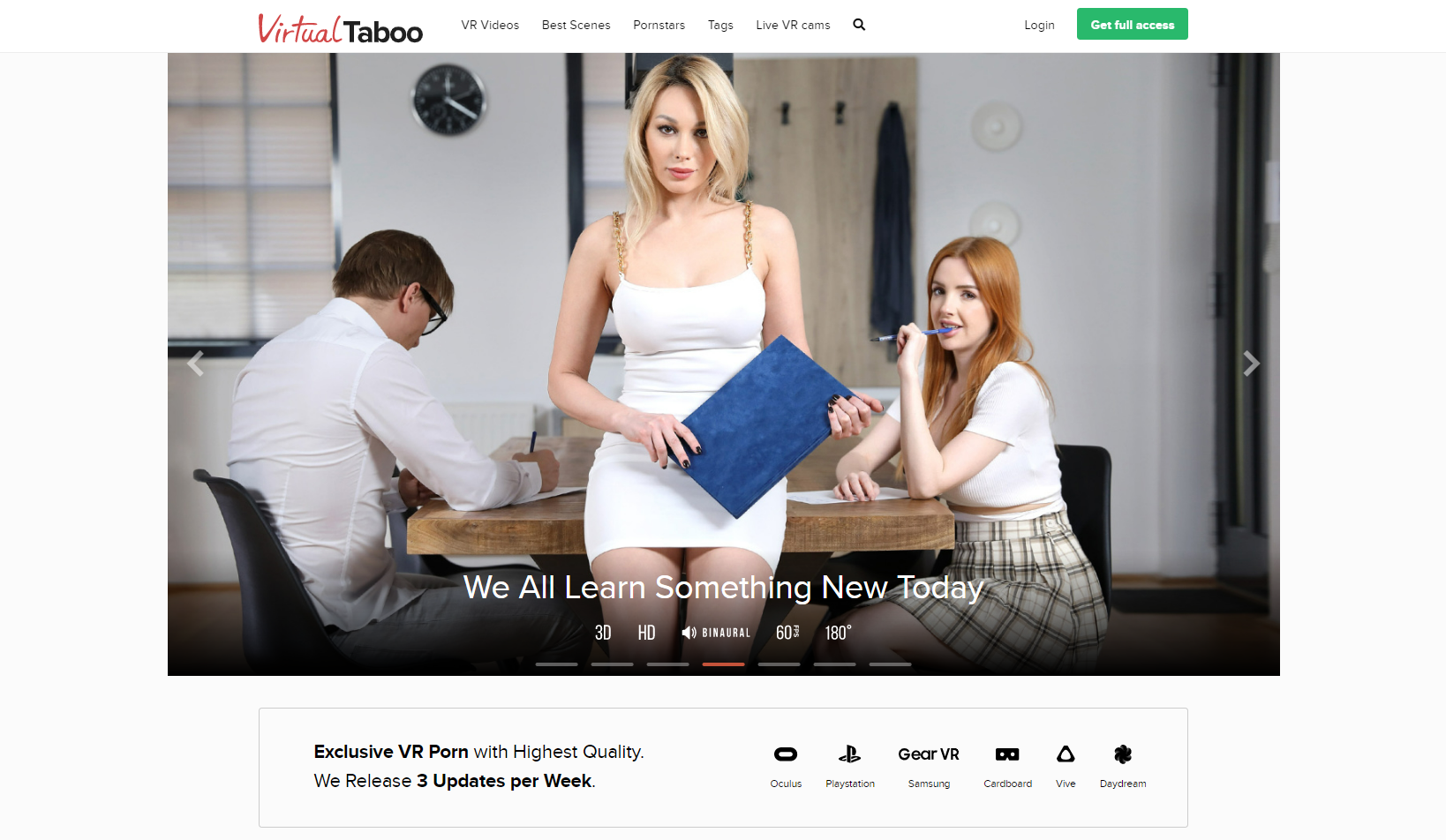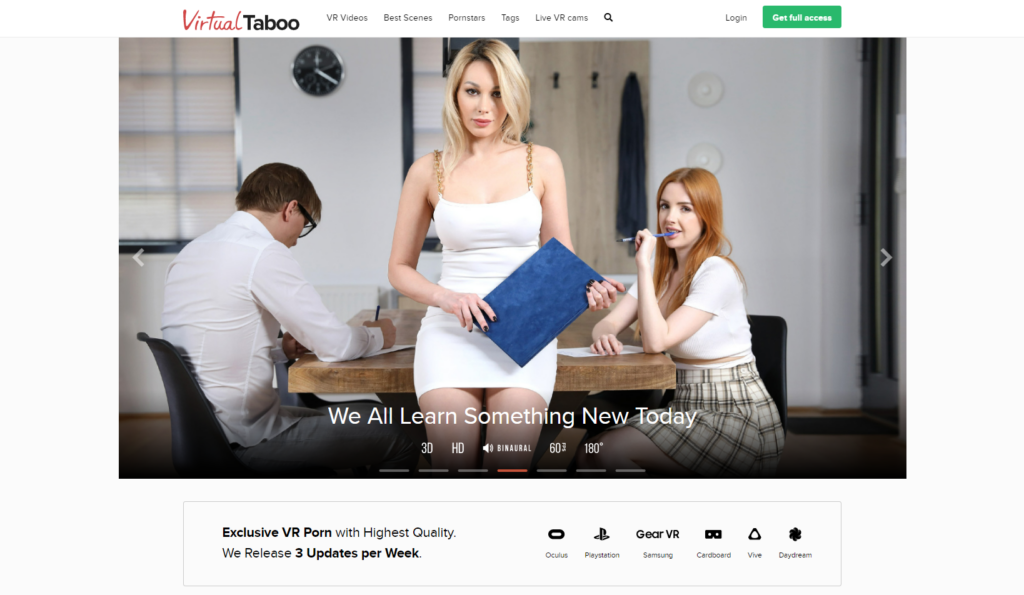 ⇒ Virtual Taboo (Review) offers some next-level, kinky content to spice up your VR porn experience. This studio is all about pushing boundaries and exploring taboo relationships with plots that will leave you absolutely breathless.  We're talking step-sisters, forbidden hookups, and all kinds of naughty fun that'll make your heart race. And the best part? Virtual Taboo isn't afraid to take risks and try something a little different, so you know you're in for a wild ride.
3. Czech VR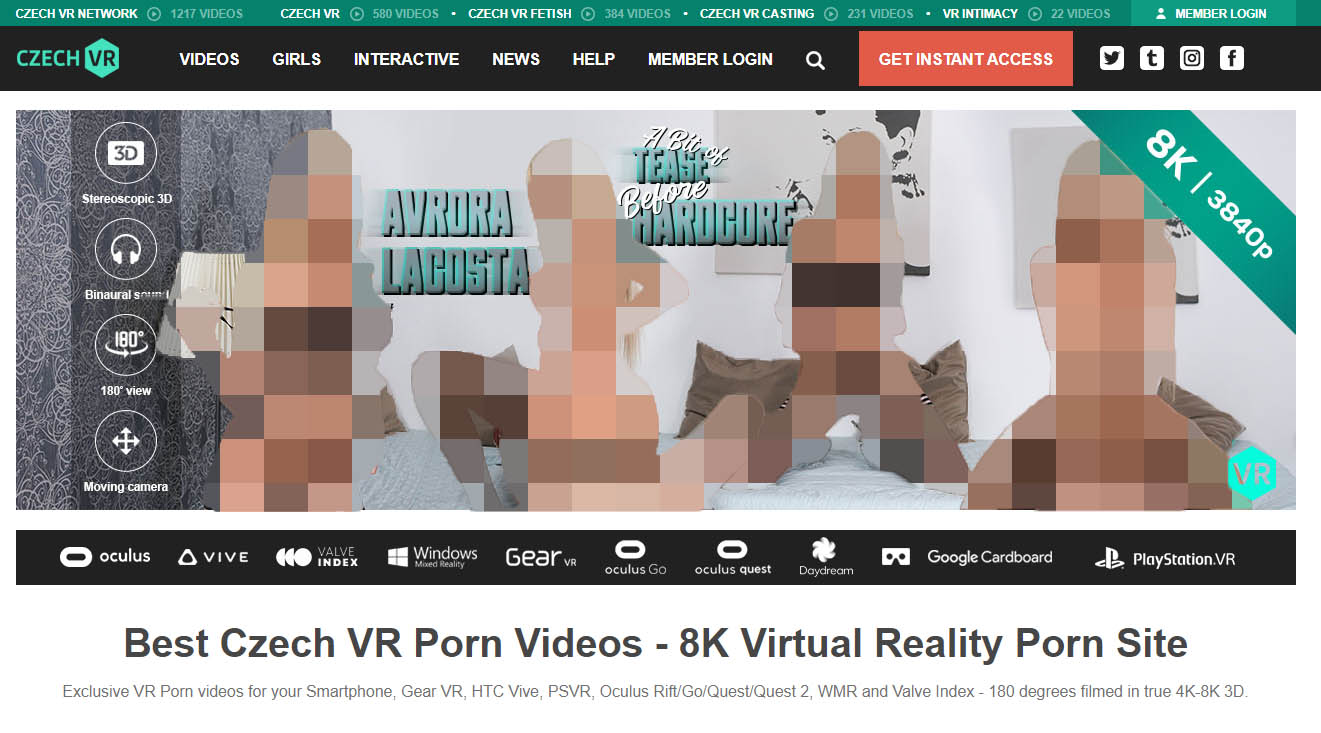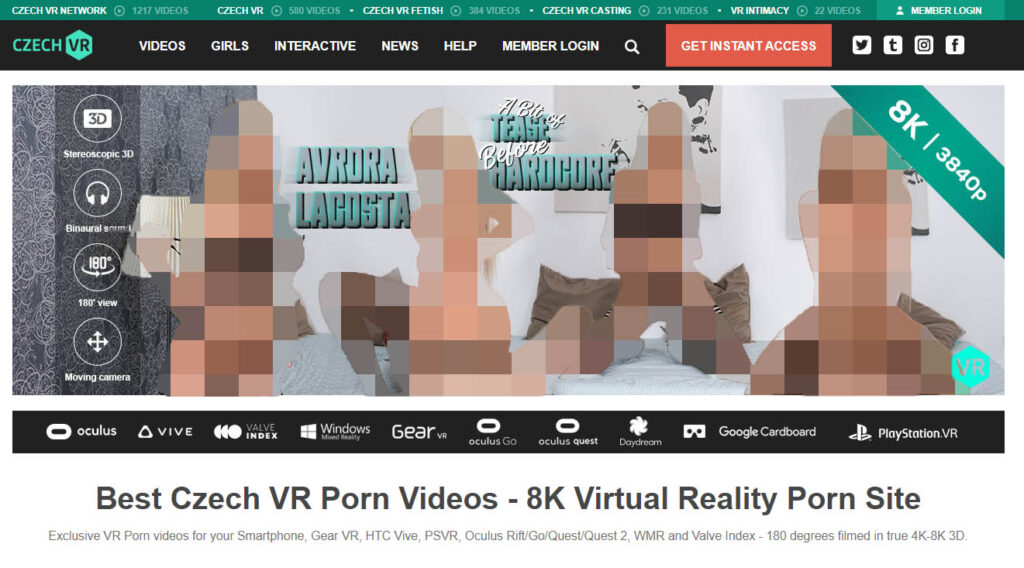 ⇒ Czech VR (Review) is everything opposite of overpriced subscriptions and limited content choices. They are the top EU studio with an amazing collection of over 1000 videos that you can download with just one subscription. And let me tell you, the value you get with Czech VR is absolutely unbeatable. With prices starting as low as $15 a month, you can enjoy the hottest Euro models in stunning 8k resolution without breaking the bank.
Where can I find free PSVR Porn?
I know free VR porn videos might seem like a sweet deal, but they're not worth your time. They're usually very short and have crappy quality. Of course, you can try to search for some online, but in the end - you'll just lose time.
Subscribing to a high-quality VR Porn Site is the only way to get WORLD-CLASS content safely.  With a subscription, you'll have the BEST quality videos out there, and you won't have to deal with any annoying ads or viruses ruining your fun. It's just like Netflix, but for porn.
What makes PSVR good for VR Porn?
Sure, since PSVR was launched in 2016, many newer and more advanced VR headsets have been introduced. Stuff like ⇒ HTC Vive Flow (Review), ⇒ Oculus Quest 2 (Review), and even PlayStation's newest headset, ⇒ PSVR 2 (Review). But don't sleep on the PSVR just yet! It's still a great headset for all your VR Porn adventures! Here's why: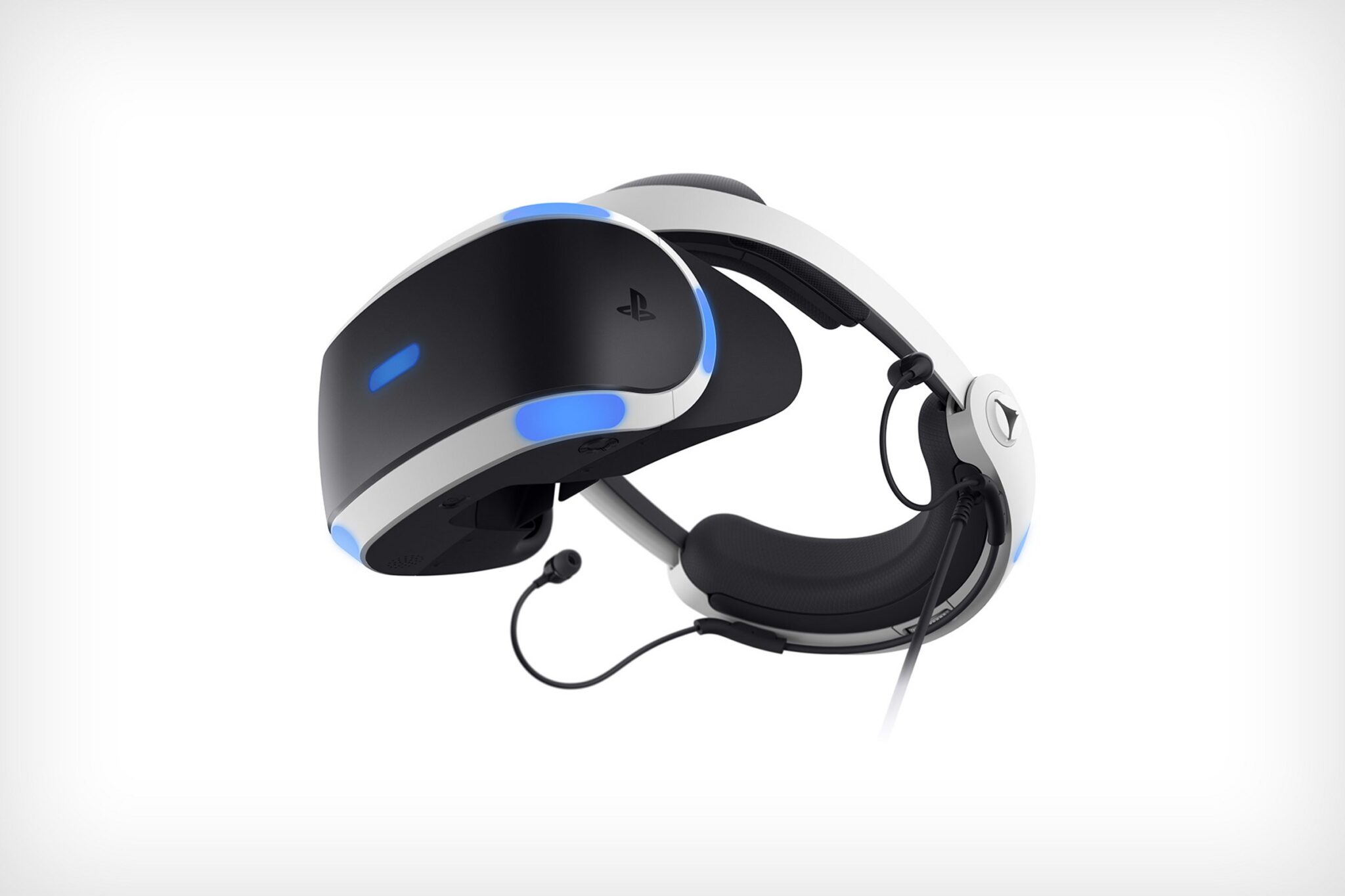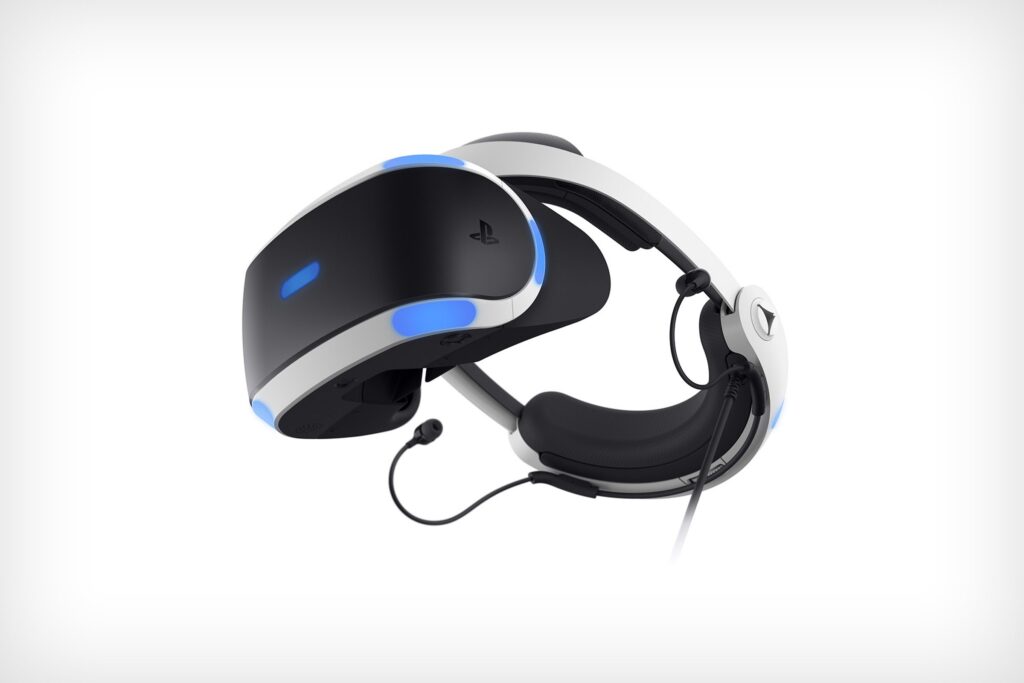 PSVR offers a high-resolution display of 960 x 1080 pixels per eye, and with a field of view of approximately 100 degrees, you'll feel like you are inside the video itself! Plus, with a 120Hz refresh rate, you won't have to worry about motion sickness ruining your fun.
Conclusion: Do we recommend PSVR?
PSVR is the ultimate device for all your gaming and VR Porn-watching needs. It's the perfect combination of innovative technology and pure entertainment. From movies to porn to games, PSVR has got you covered. 
If you already own a PS4, buying the PSVR is the logical next step. If you don't, check out our list of ⇒ the best VR headsets! You're bound to find something to suit your exact needs!