Quick & Easy: Is Czech VR worth it?
8K! Best quality there is!
Moving camera technology
Insanely hot chicks!
3 new scenes weekly!
Access to their entire network!
Czech VR is a true veteran and one of the most successful and popular sites in VR Porn! This studio will take you to new heights of pleasure with its stunning graphics and immersive experience. In this article, we'll look at what Czech VR offers and why it's one of the best VR adult entertainment sites.
What kind of content does Czech VR offer?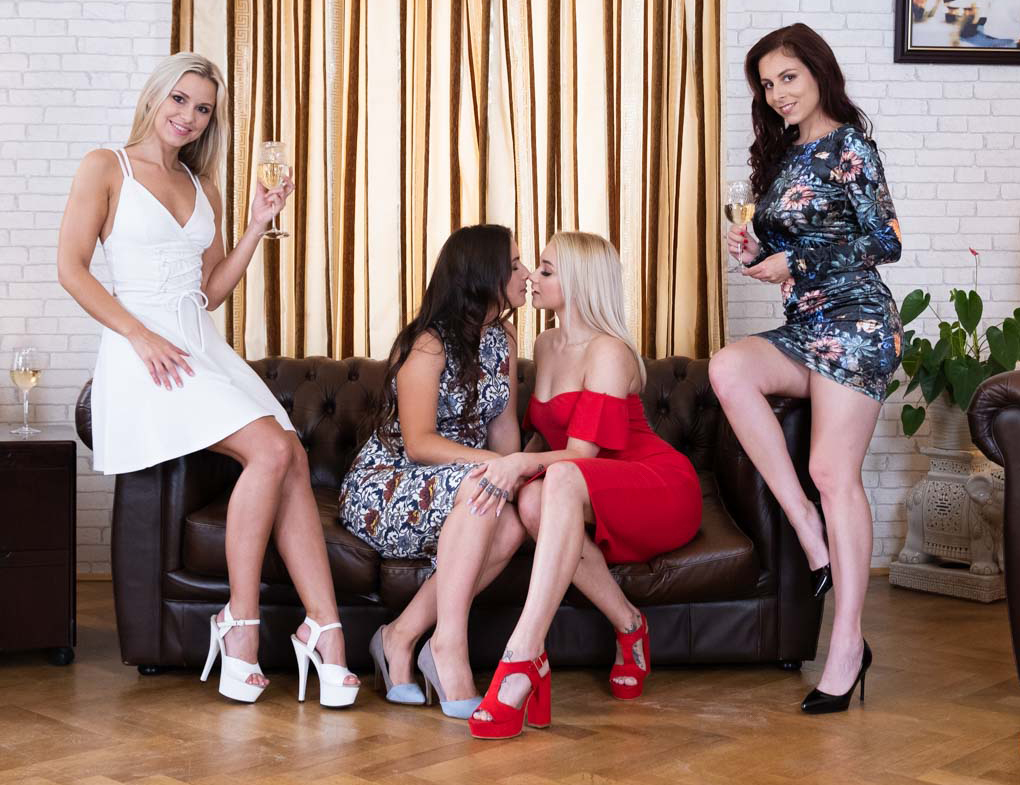 Czech VR has an impressive content library covering everything from solo scenes to group sex scenes. I actually wanted to count the exact number of categories they offer and quickly gave up. You can find everything from straight to ⇒ lesbian to ⇒ fetish scenes and everything in between you can imagine. The site pumps out 3 new videos weekly, so you'll always have something new to enjoy!
One thing that sets Czech VR apart from other VR adult entertainment sites is its attention to detail. The scenes are shot with multiple cameras, which means you get a 360-degree view of the scene. You'll feel like you're right in the middle of the action, and the super realistic sound effects and music will make your experience unforgettable!
Amazing content, easy 5/5 from me!
Is Czech VR's variety of models and scenes as good as the content?
Oh, you bet it is! Czech VR has a massive collection of almost 600 scenes ranging from intimate solo sessions to wild group sex scenes. The setups are off the chain and make your viewing experience more realistic and engaging. Each movie runs for over 25 minutes, giving you plenty of time to get your rocks off.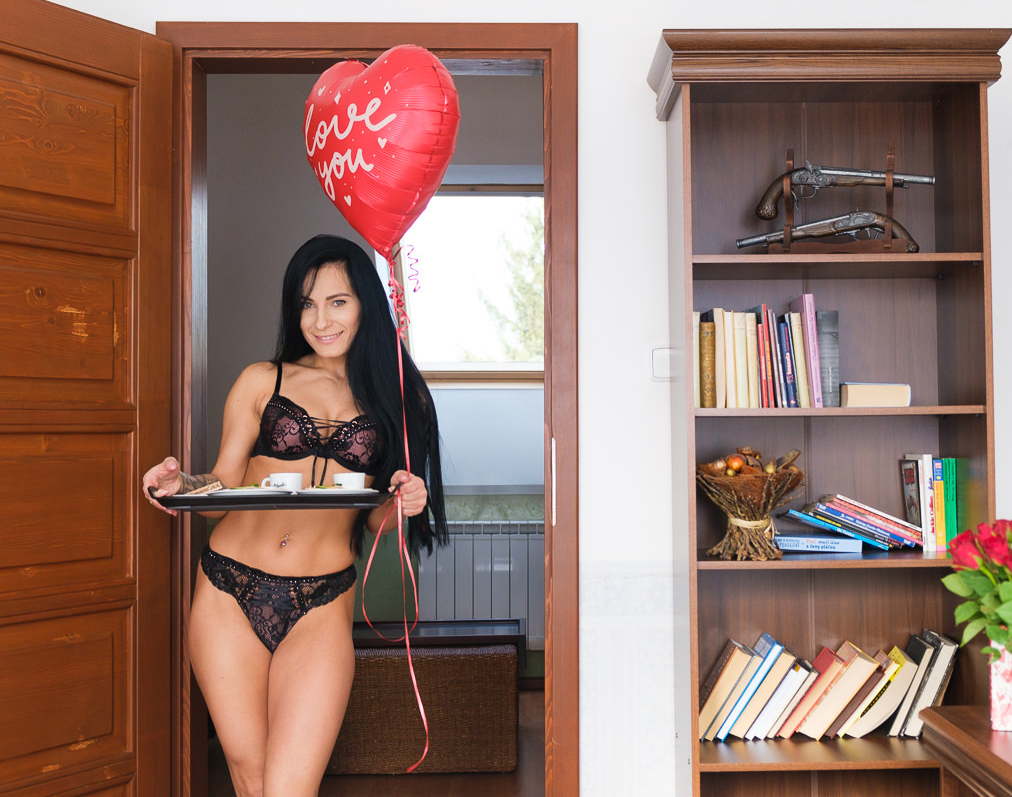 And don't even get me started on the girls! They're smokin' hot, young, and slim, with all the right curves in all the right places, and more than 400 of them! Of course, some are shaved, and some are hairy, but they're all down for long, hard sex sessions. And if you're into ⇒ MILFs, they've got a few of those too! You'll mostly find white chicks here, but there are also some beautiful ⇒ Ebony, ⇒ Asian, and ⇒ Latina babes that will make your heart skip a beat. ⇒ Big tits, ⇒ big asses... you name it! You'll see some new faces, amateurs, semi-pros, and pornstars, but trust me; they're all gorgeous. Keep an eye out for names like Blondie Fesser, Sabien DeMonia, and Romy Indy!
I'll rate their variety 4.5/5!
The visual and audio quality of Czech VR
Czech VR videos are renowned for their exceptional audiovisual quality. Each video is shot in high definition, 3D, and offers an impressive 180-degree range of motion. The videos can be streamed or downloaded in the MP4 format, with a maximum resolution of 7680x3840 at 60fps, providing true 8K quality. The level of detail and realism is truly remarkable, and if this doesn't make you feel like you are fucking the pornstar, nothing will. The camera work is also top-notch, with moving cameras that allow performers to move around freely. And don't worry about perfect camera distance - the team ensures that every detail of those hot bodies is captured perfectly. You can find more technical details on CzechVR's website by clicking on the tab corresponding to your headset under every video trailer.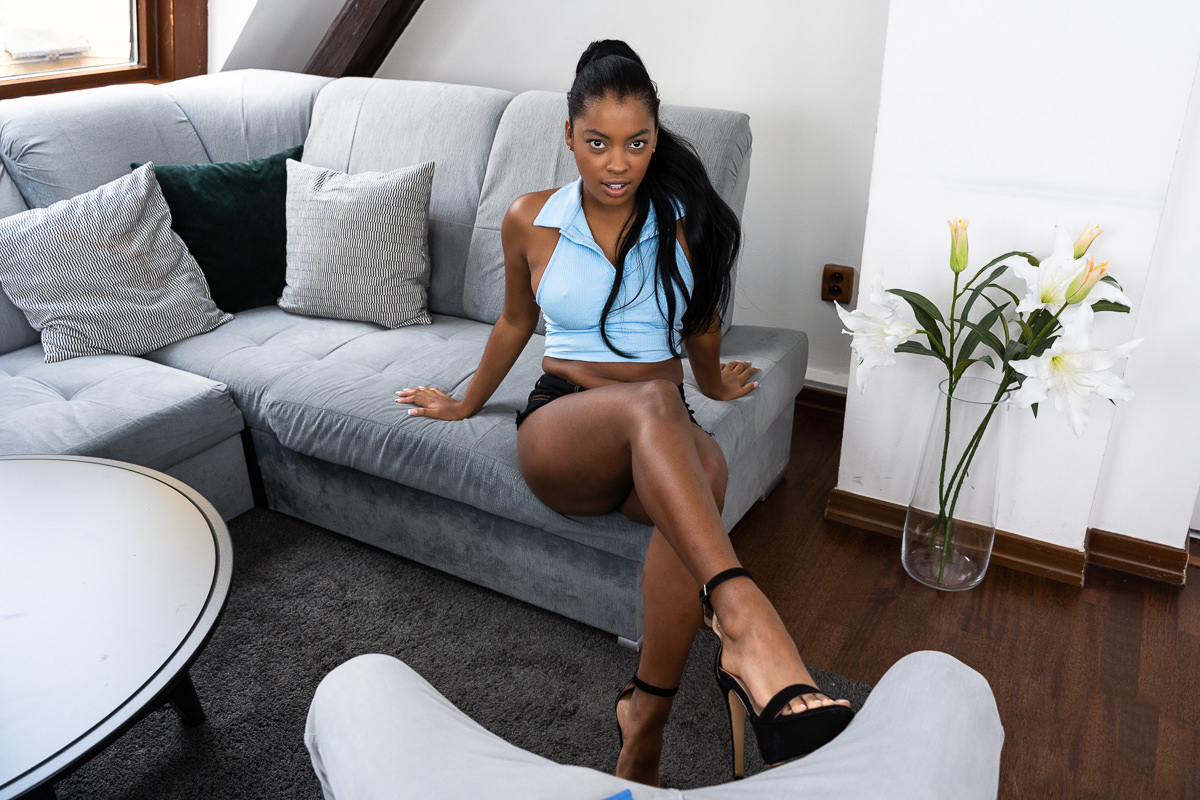 The sound quality is impeccable, with crystal-clear audio that complements the visuals and perfectly tunes the immersive experience. Czech VR's team knows what they are doing and obviously spares no effort in delivering top-notch content! Their commitment to quality is evident in every video they produce!
Amazing job guys, 5/5 from me!
Which headsets are compatible with CzechVR?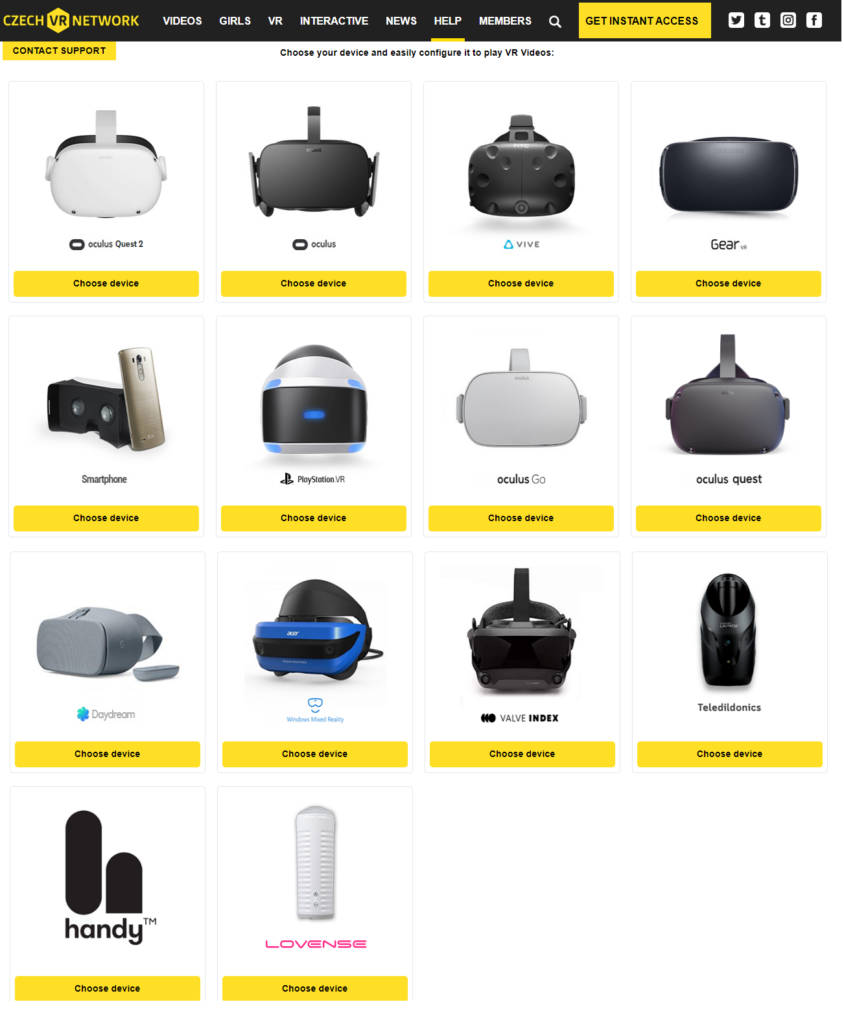 Czech VR videos are compatible with almost every VR headset, including popular models such as the ⇒ Oculus Rift (Review), ⇒ Quest (Review) and ⇒ Quest 2 (Review), ⇒ Valve Index (Review), ⇒ Pico Neo 3 Link (Review), and any of the new Meta headsets (⇒ Quest (Review), ⇒ Quest 2 (Review), and ⇒ Quest Pro (Review)). The videos are designed to work seamlessly with these devices, providing a fully immersive and interactive experience for the viewer.
So no matter if you're using a high-end headset or a budget-friendly option, you can rest assured that Czech VR videos will work smoothly and provide a captivating experience. The website also provides detailed instructions on how to set up your headset and optimize your viewing experience. Czech VR's commitment to headset compatibility ensures that their videos can be enjoyed by VR Porn fans across the globe, regardless of the device they own. Of course, if you any additional info on how to set up your device to watch VR Porn, check out our  ⇒ Guides on How To Watch VR Porn on every device!
Plus, their ⇒ Interactive videos are compatible with a wide range of sex toys, such as Kiiroo Launch, ⇒ Kiiroo Keon (Review), ⇒ Kiiroo Onyx+ (Review), ⇒ Lovense MAX 2 (Review), etc.
Czech VR is truly a paradise for any VR Porn fan out there!
Czech VR's website is a perfect mix of functionality and aesthetics. From the moment you land on the page, you'll find it easy to navigate and find exactly what you're looking for. The website is designed with the user in mind, with clear and simple tabs that guide you through the different VR Porn categories. You can easily browse through a massive selection of videos and even filter them by "top-rated," "newest," "tags," and "model." Plus, the website is super snappy and loads quickly, so you won't wait forever for your VR fix.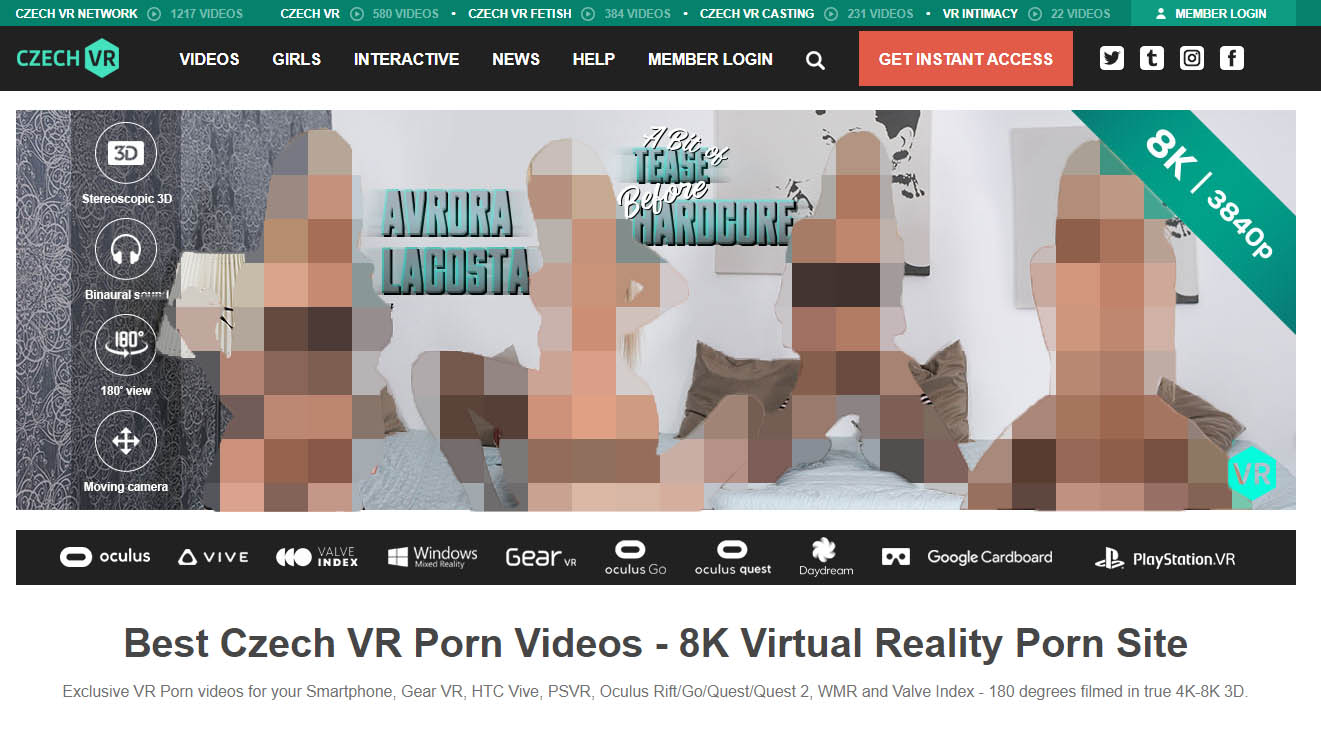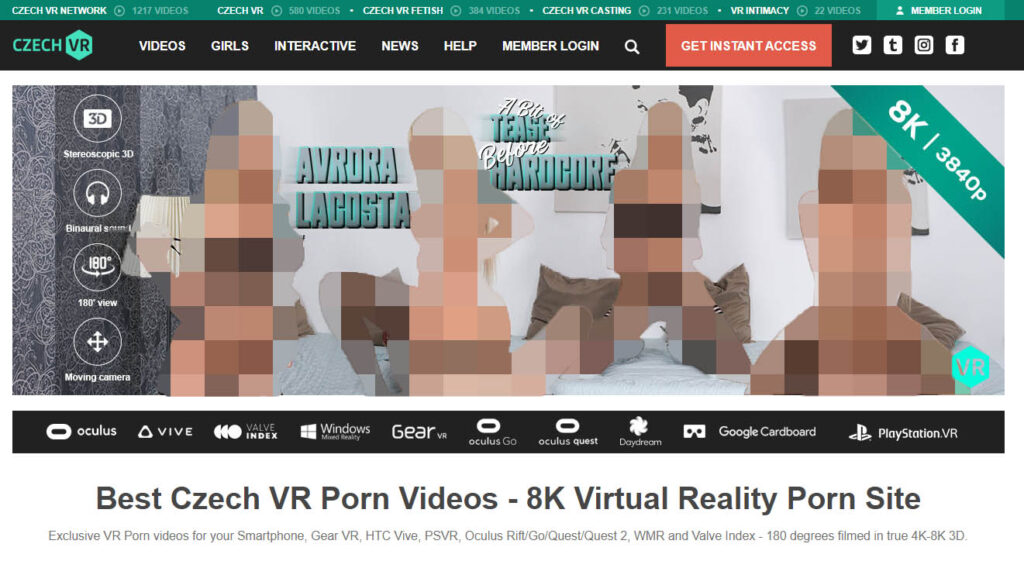 The site also offers a lot of extras. For example, there's a forum where you can interact with other members and share tips and tricks for using VR gear. And if you're a fan of behind-the-scenes content, you'll love the site's "Making Of" series! In addition to its high-quality content, Czech VR also offers excellent customer support. The site has a dedicated customer support team available 24/7 to answer your questions and address any concerns you may have. And if you're not satisfied with the content, the site offers a money-back guarantee, so you can try it risk-free.
4.5/5 from me!
Remember that there is no good free VR Porn. Sure, you can spend hours browsing the Internet, and I'm sure you will find something, but I promise it will be low quality, and in the end, you will waste your time. All the ⇒ Best VR Porn Sites are safe and anonymous and offer world-class content! Plus, VR Porn is not like regular porn. These videos cost a fortune to make, so it's only fair that we subscribe.
Compared to other VR Porn sites, Czech VR is very affordable. You can sign up for a monthly subscription without hidden fees or charges. The site also offers a free trial, so you can see what it offers before committing to a subscription.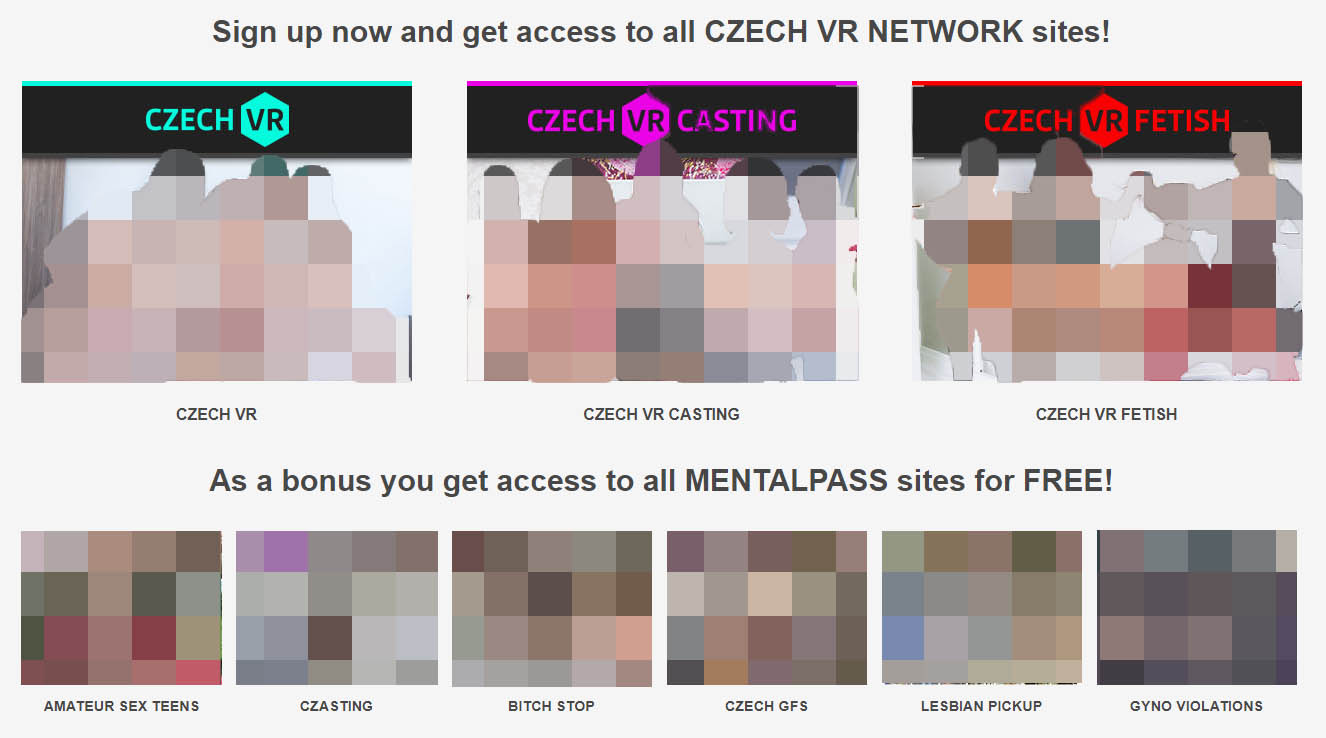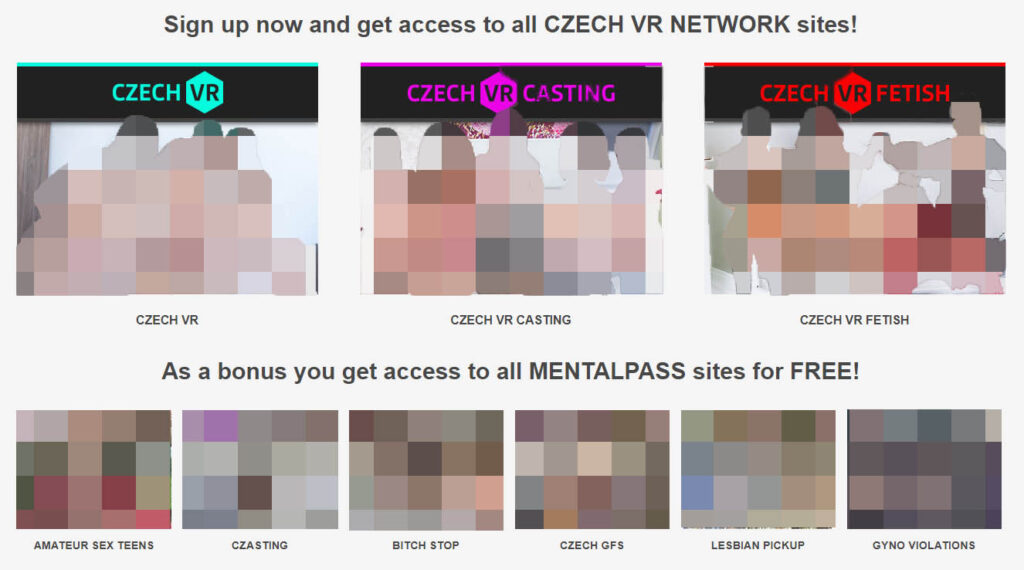 Now here comes the real kicker! For the price of one subscription, you get access to Czech VR and their entire network, including ⇒ Czech VR Casting (Review), ⇒ Czech VR Fetish (Review) AND all the Mentalpass sites! I mean…
Conclusion: Is Czech VR worth your money?
It most certainly is! If you're looking for the best VR Porn, look no further! With its impressive library of content, attention to detail, customization options, and affordable price, it's the clear choice for anyone looking to take their VR experience to the next level. So, subscribe to Czech VR, put on your VR headset, sit back, and get ready to be transported to a world of pure pleasure!
If you're looking for the best VR adult entertainment experience, look no further than Czech VR! With its impressive library of content, attention to detail, customization options, and affordable price, it's the clear choice for anyone looking to take their VR experience to the next level.