This is a step-by-step guide on how to watch VR porn with the Oculus Rift or Rift S!
Connect your Oculus Rift headset to your PC and launch the Oculus app.

First, you'll need a media player. We recommend either Skybox VR or Virtual Desktop. 

Once you've installed the player, you need to download the content.

Go to your favorite VR Porn site. We recommend ⇒ VRPorn.com (Review) - The world's most-visited VR Porn site! 

Download the video you want to watch.

Start the VR player you chose, select "Browse" and go to the folder where your downloaded VR video is saved.
Connect your Oculus Rift headset to your PC and launch the Oculus app.
Go to your favorite VR Porn site, or check out our ⇒ list of Best VR Porn Sites!
Search for your favorite VR Porn video and click on it to start playing.
Click the "Enter VR" button on the video player to switch to VR mode.
The video should automatically start playing in your Oculus Rift headset.
Note: Streaming compromises the video quality. For the best audiovisual quality, downloading is always recommended.
How to choose the right media player for Oculus Rift?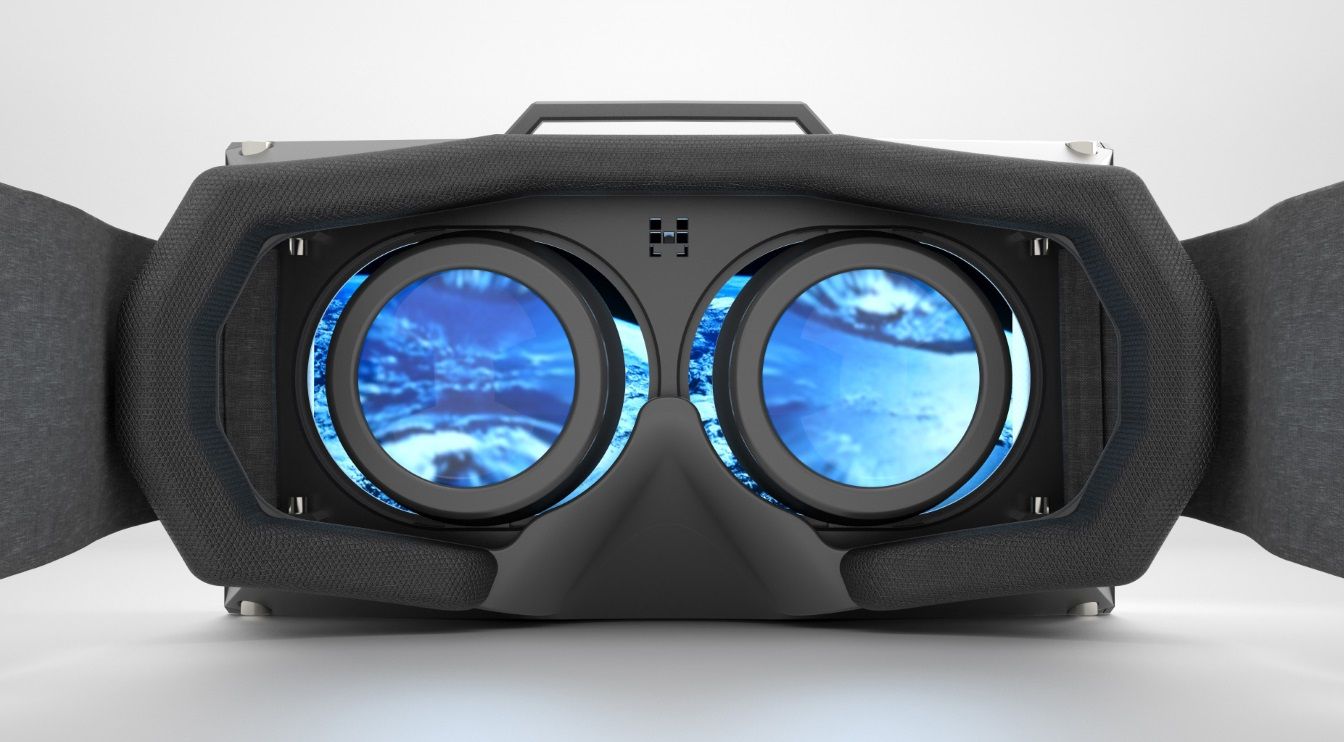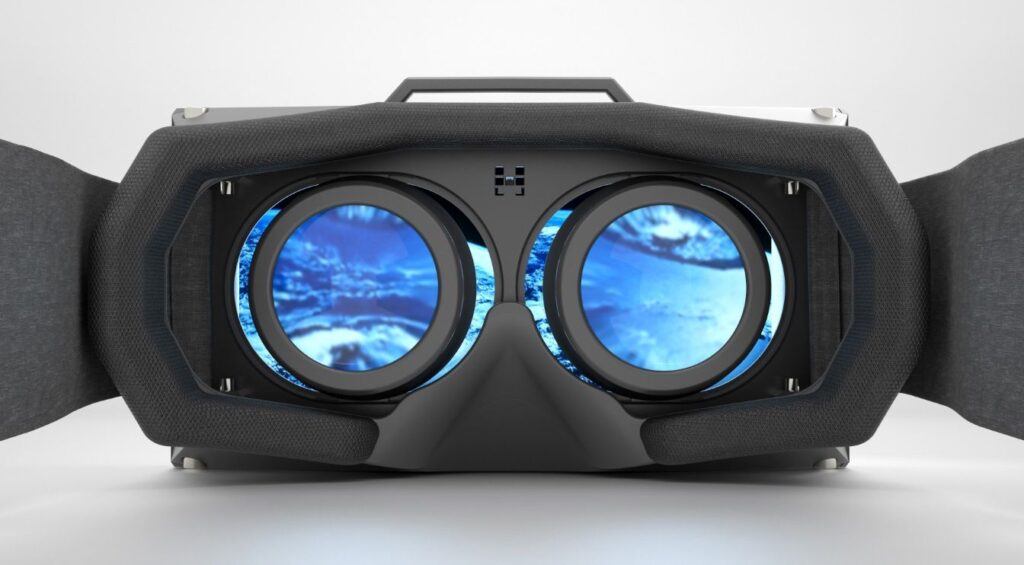 There are a ton of options regarding VR media players out there, and choosing the right one can be overwhelming. Personally, I like using Virtual Desktop because it's available on the market and I already have Steam. It's super easy to use, too - just start the app and choose to use it with the Rift. But if Virtual Desktop isn't your thing, don't worry. There are plenty of other great players out there to choose from. For example, Deo VR and Whirligig are both excellent options that won't break the bank.
If you are wondering about the differences between all these players - they all have different features and prices. But the good news is, there's no "bad" media player - you just need to find the one that works best for you and your budget.
Where can I find the best VR Porn for Oculus Rift?
If you are looking to watch some good VR Porn, don't waste your time with low-quality content. Even if you're using a ⇒ Cardboard VR headset, it's worth checking out some of the free 3D videos available online. But let's be honest; you're here for the good stuff. And boy, is it good on high-end headsets like ⇒ The Quest 2! And don't forget the upcoming ⇒ Meta Quest 3!
1. VRPorn.com - The most visited VR Porn site


⇒ VRPorn.com (Review) is the ultimate destination for the sexiest VR porn scenes straight from the hottest studios! They've also got an epic collection of VR porn games to take things up a notch. These games allow you to tailor your VR experience to your exact preferences, ensuring that you're getting the most bang for your buck! 

2. Czech VR - The hottest Euro models!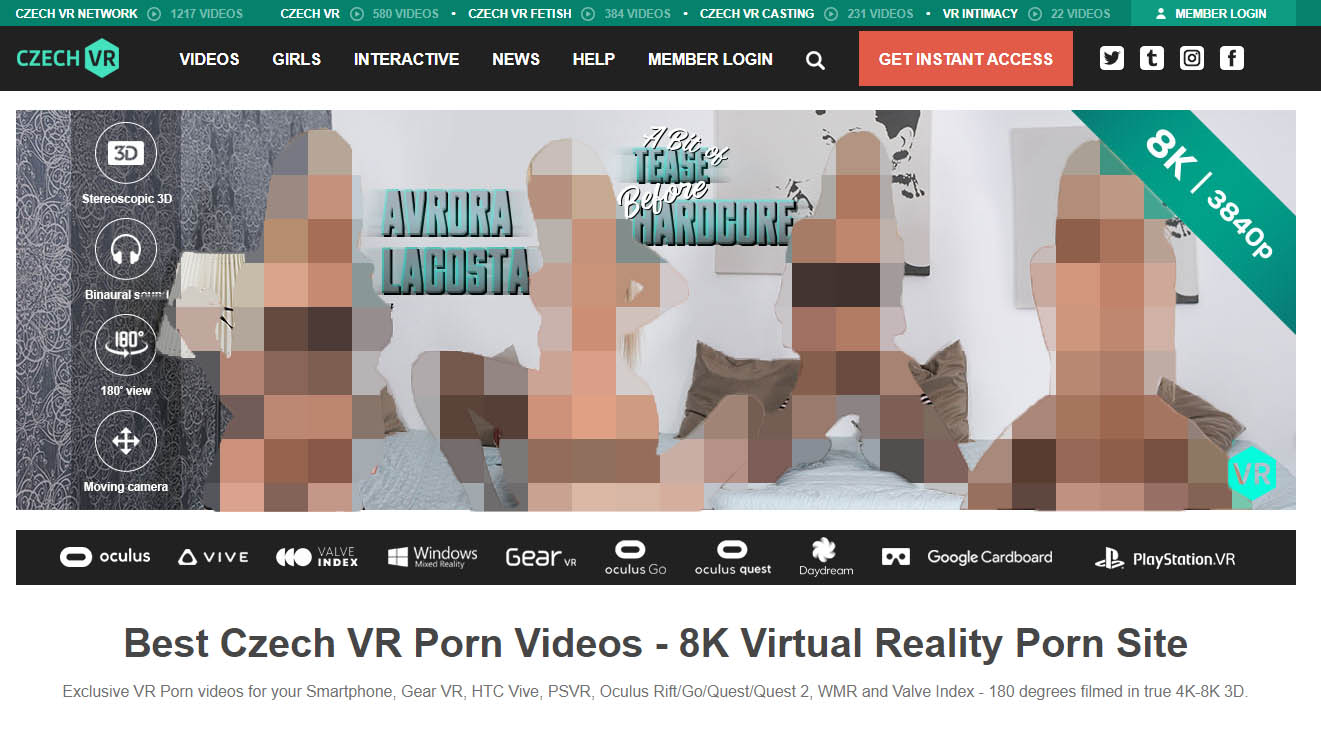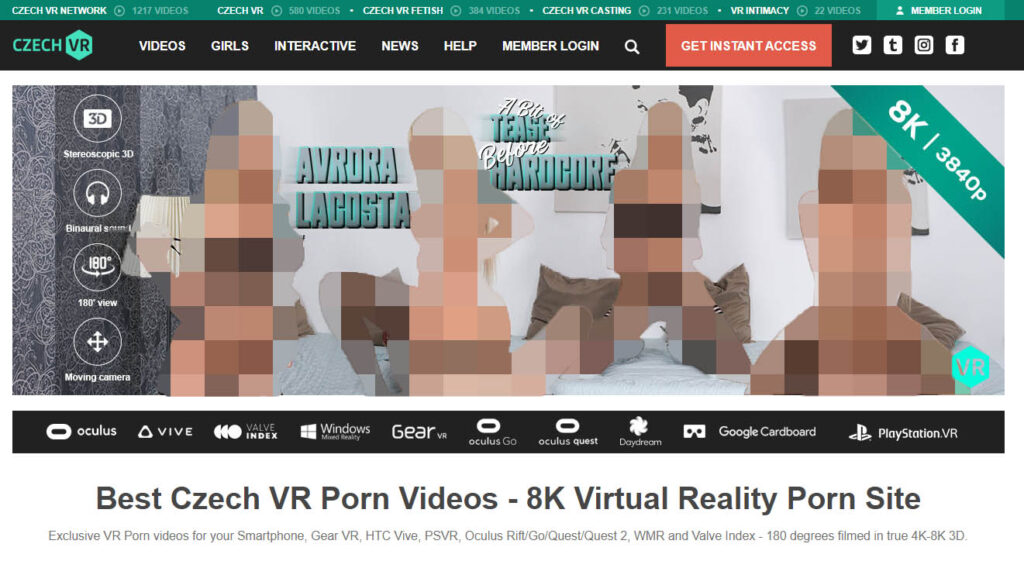 ⇒ Czech VR (Review) – The top EU studio with over 1000 videos, all available for download with a subscription. They provide excellent value with low pricing, going as low as $15/month. If you want to enjoy the hottest Euro models in 8k, check out Czech VR.
3. Virtual Taboo - For the kinky ones!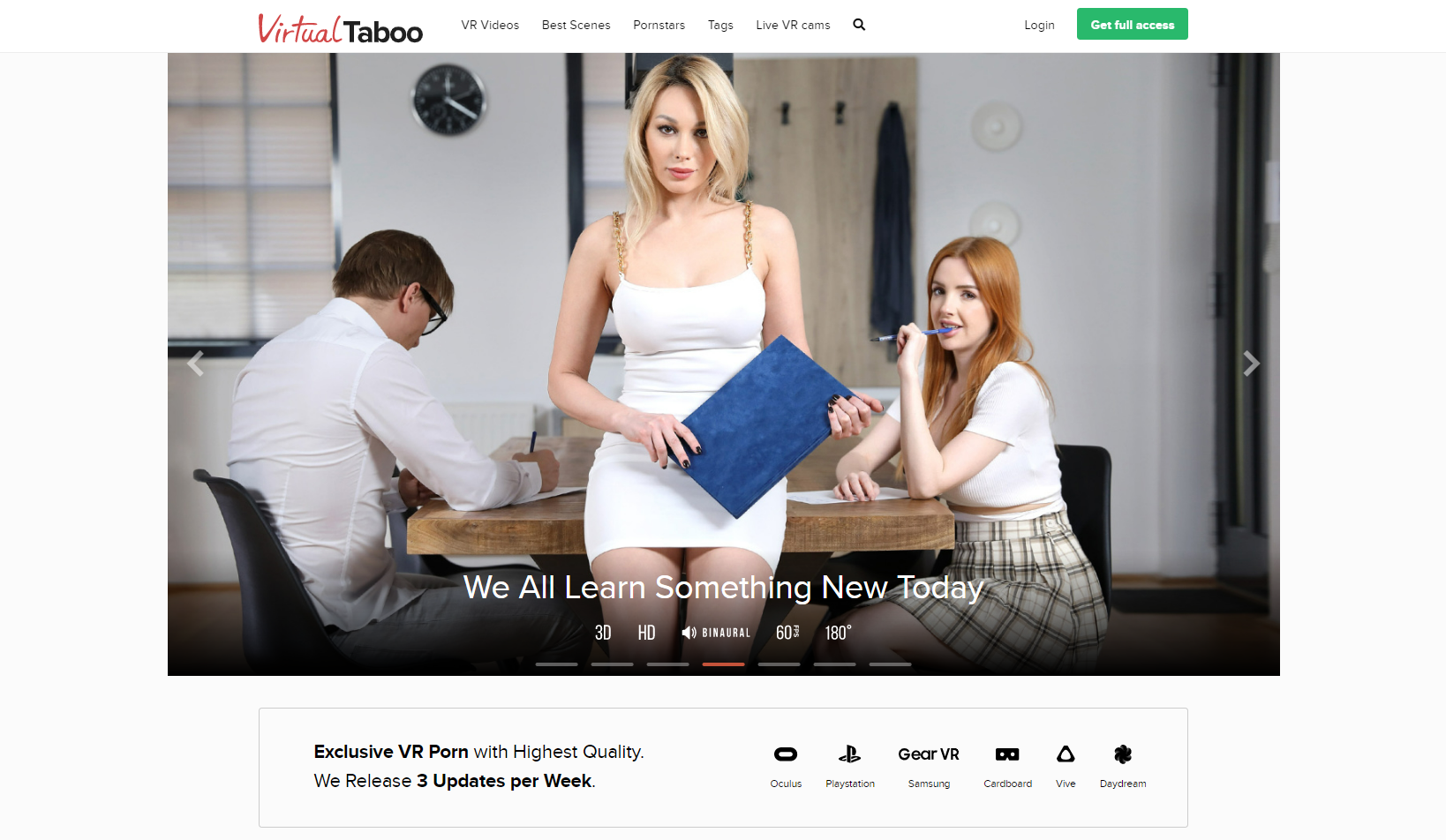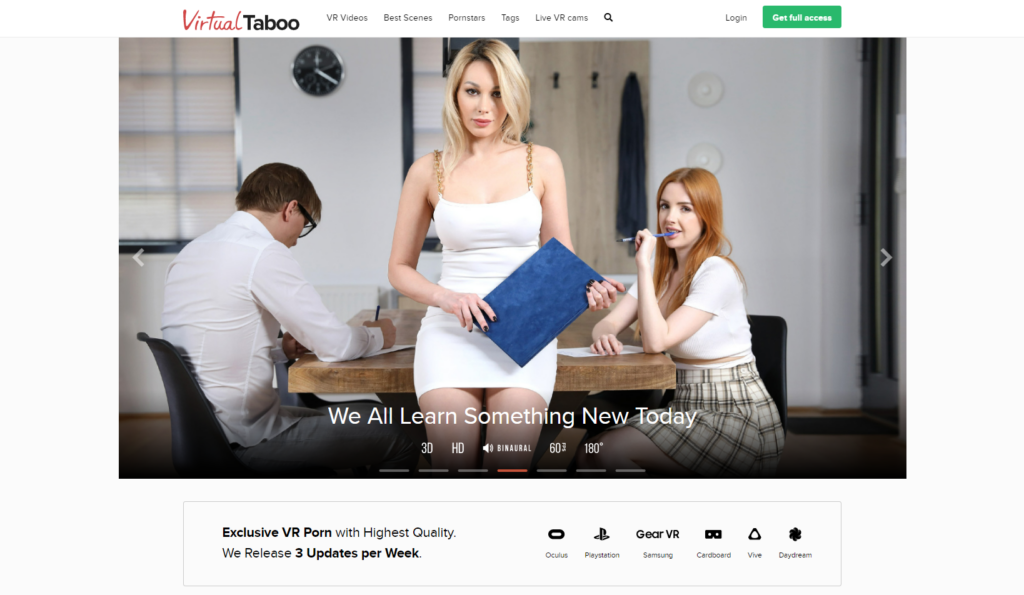 ⇒ Virtual Taboo (Review) – A premium VR porn studio with kinky and naughty plots. If you want to try out something different, such as incest porn with step-sisters, Virtual Taboo is worth a visit.
You'll want to make sure you're watching videos that are up to par with Rift's high-quality resolution. All the sites on our list offer videos formatted explicitly for the Rift, so you don't have to worry about blurry, low-resolution content. So choose your favorite site, download your videos, and get ready to enjoy some seriously high-quality VR porn!
Can you play VR Porn games on Oculus Rift?
Indeed you can! You should definitely check out some of the fantastic VR porn games available for the Oculus Rift. We have an entire ⇒ list of the Best VR Porn games so you don't have to search for yourself! These games take things to a whole new level of interactivity and immersion, and they give you the power to interact with and control the virtual porn star of your choice!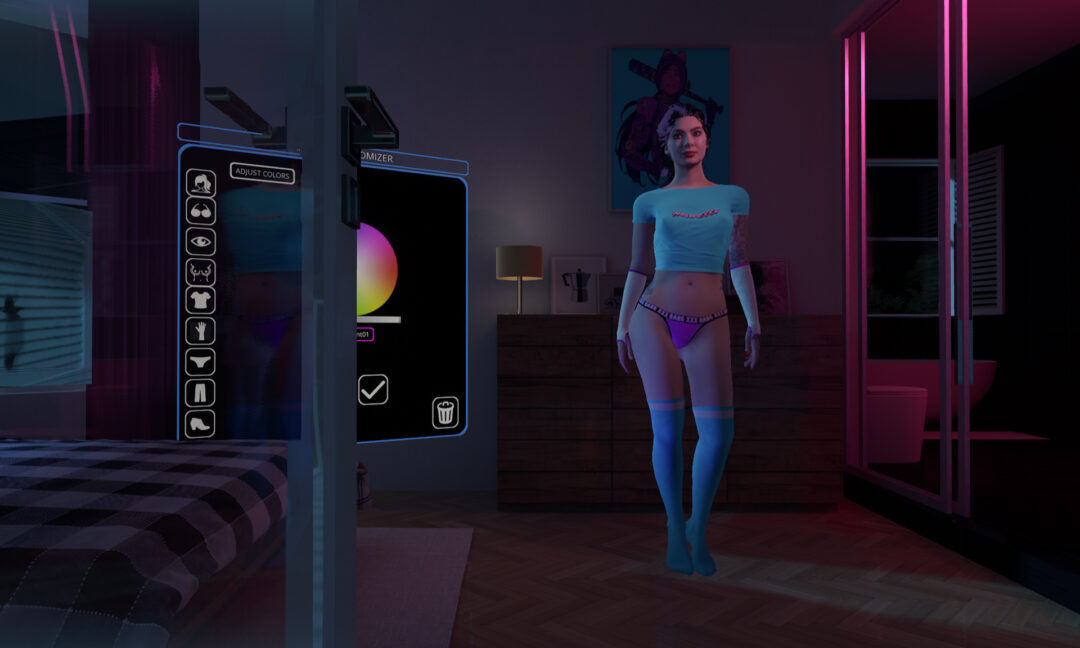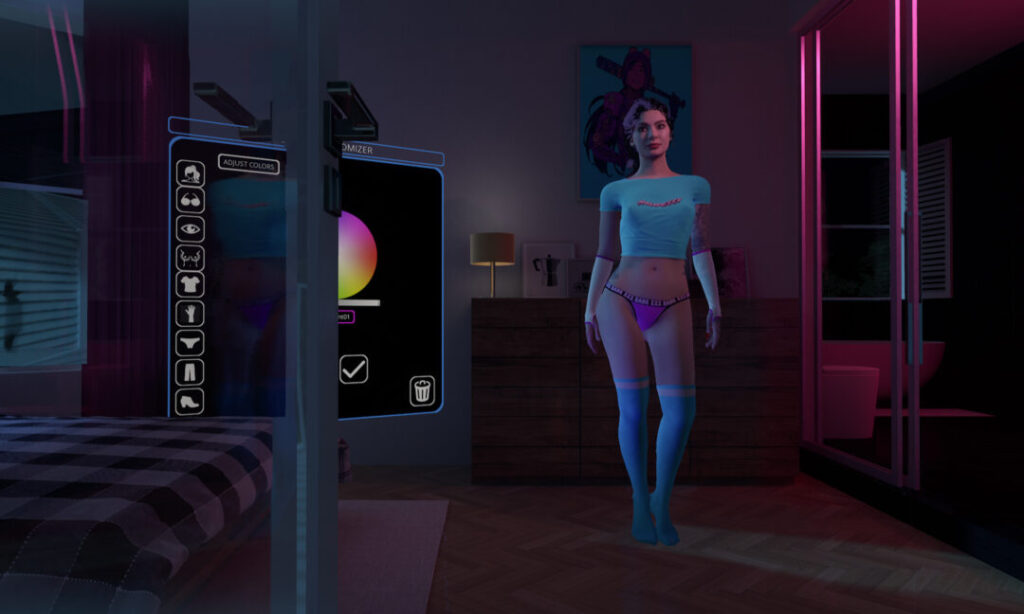 Take, for example, the mind-blowing ⇒ Holodexxx game (review). In this game, you can touch, fondle, spank, and do all kinds of naughty things with your virtual partner. It's like having your own personal porn star who will do whatever you want her to do! Holodexxx is a true game-changer - a quantum leap forward from just watching a porn movie without any control over what happens. It's so much better than watching regular 2D porn!
Free VR Porn videos or paid subscriptions?
When it comes to VR porn, you get what you pay for. Sure, there are free VR porn videos out there, but they are often low-quality, short and not even worth your time. If you want a truly immersive and satisfying experience, investing in high-quality VR porn videos that dedicated companies make is better. By paying for a subscription, you can rest assured that you're getting the best quality videos with no annoying ads or viruses. Remember, the quality of the videos is what matters most when it comes to VR porn!
Conclusion: Do we recommend Oculus Rift?
If you're looking for the ultimate immersive experience in watching VR Porn or playing VR Porn games, then Oculus Rift is the way to go! With its high resolution and top-notch quality, you'll feel like you're actually inside the virtual world. And with the abundance of VR porn videos and games available, you'll have endless hours of fun exploring and interacting with the virtual environment. Never compromise on quality!