MILF VR Porn - Mature, extremely hot, and with a ton of experience. If a MILF can't rock your world and make you cum in the blink of an eye... I don't know what can. MILF VR Porn is unique: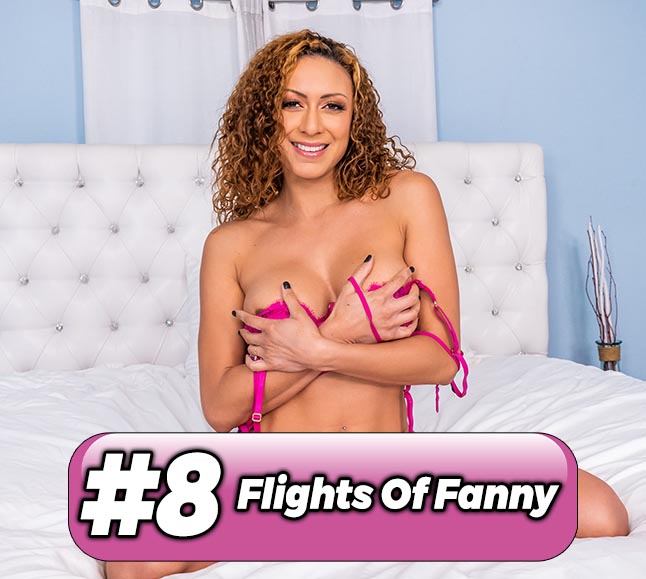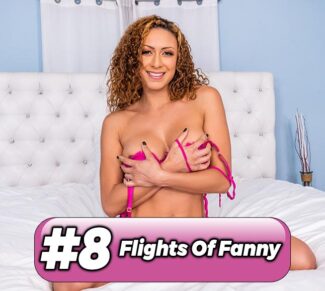 ⇒ MilfVR (Review) – Cassie Del Isla missed her plane. What will you do to keep her from getting super bored?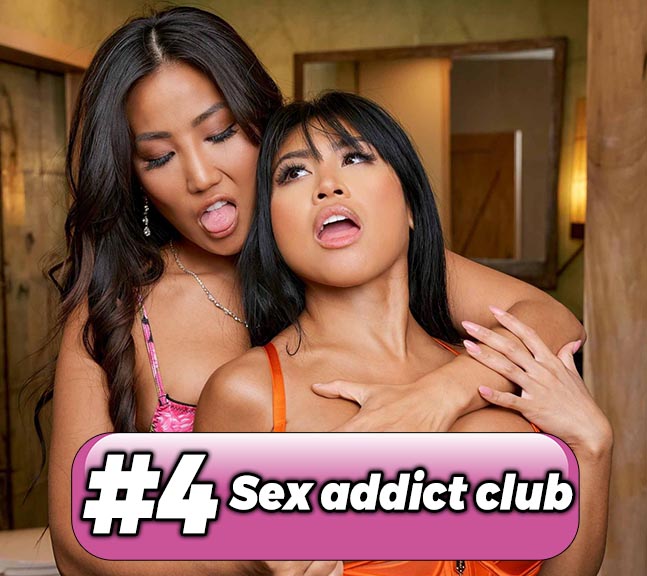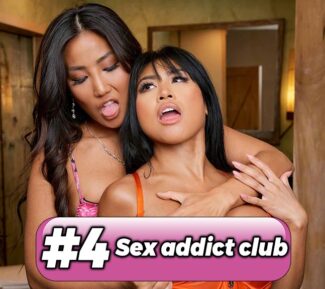 ⇒ VRBangers (Review) – Ember Snow, Nicole Doshi and Jennie Rose sucking your dick together. Need I say more?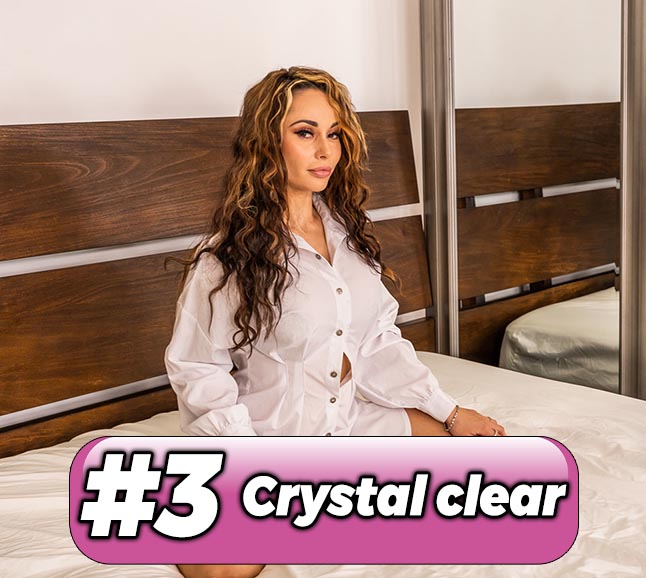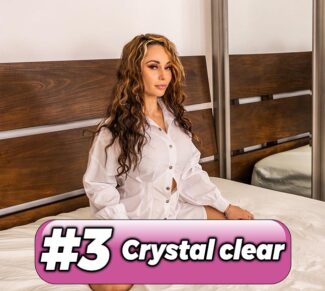 ⇒ MilfVR (Review) – Crystal Rush knows how much you want her body. Let her take care of you. You won't regret it!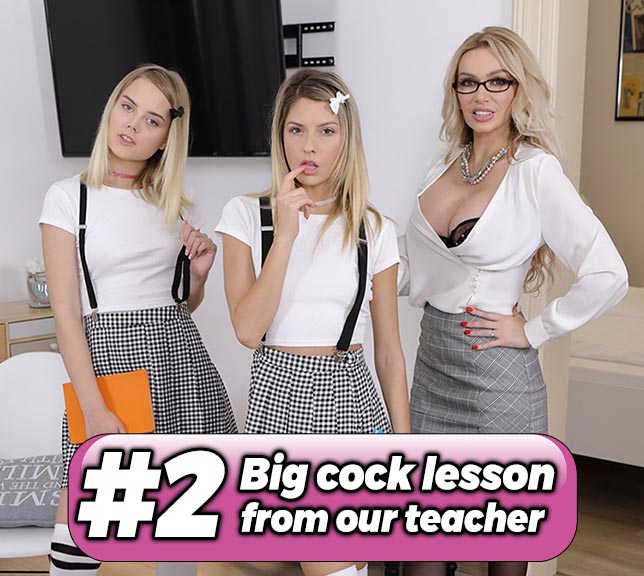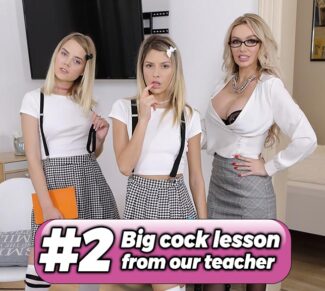 ⇒ Virtual Taboo (Review) – Amber Jayne, Rebecca Volpetti and Emily Cutie about to learn a valuable lesson!
#10: Creampierates of the Caribbean
⇒ MilfVR (Review) with Jesse Pony!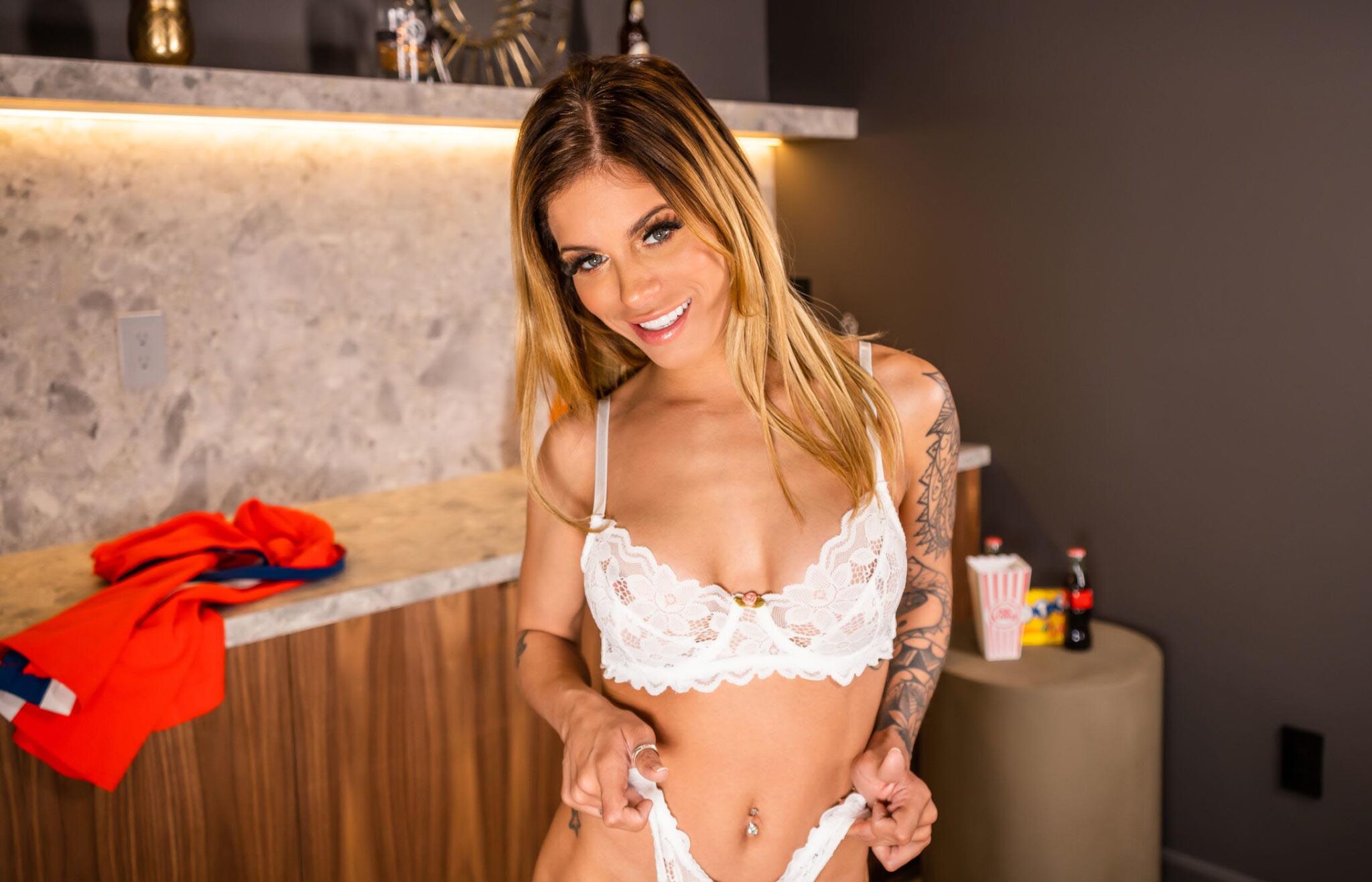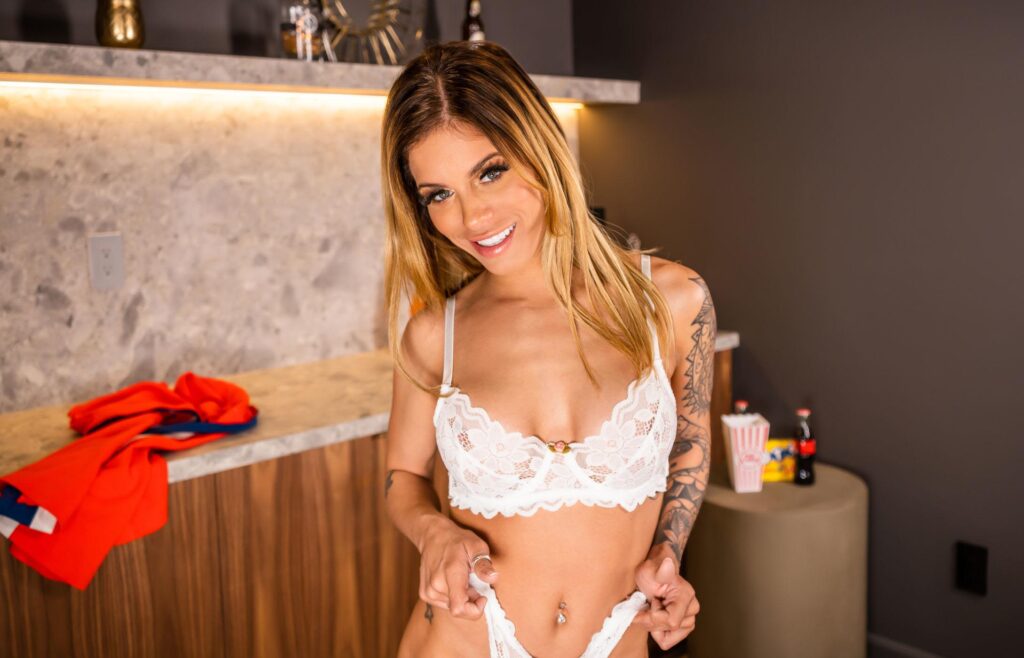 Get ready for a movie night! Tonight, you're taking things up a notch by dressing up as a pirate. While she expects a  spy comedy, you're in the mood for something quite different. As you both enter your home theater, she'll be surprised by your hook hand but quickly warm up to the idea. Brace yourself for an unforgettable experience as she reveals her AMAZING TITS and strips down for you. You're in for a wild ride as she sits on your dick and takes you to new heights of pleasure. Missionary and doggy style, right in front of the big screen - class never goes out of fashion. And when the climax hits, she'll eagerly take your warm pirate cum into her tight pink pussy. This movie night will be an adventure you won't forget.
#9: My Milfshake Is Better Than Yours
⇒ VR Bangers (Review) with Adira Allure and Julia Robbie.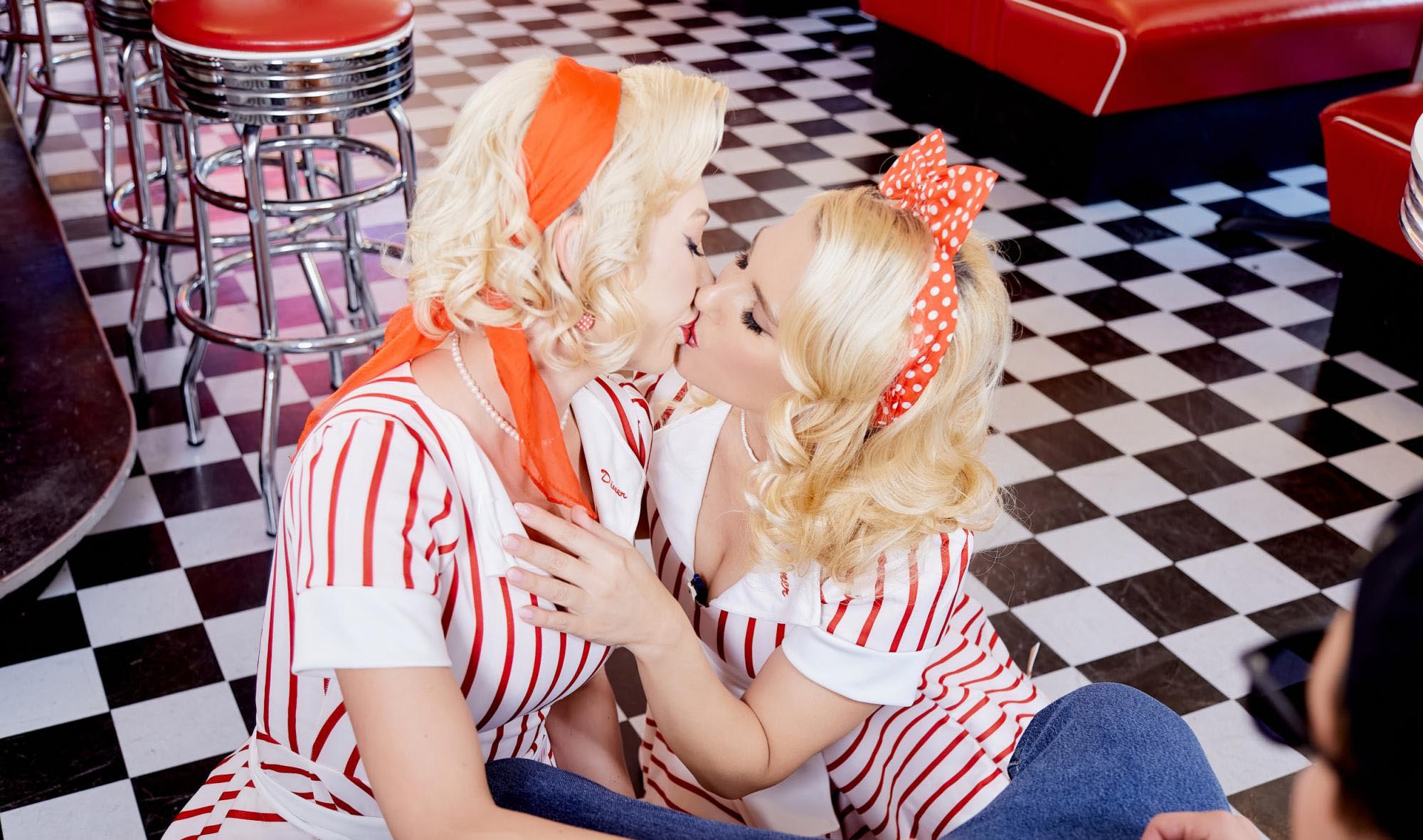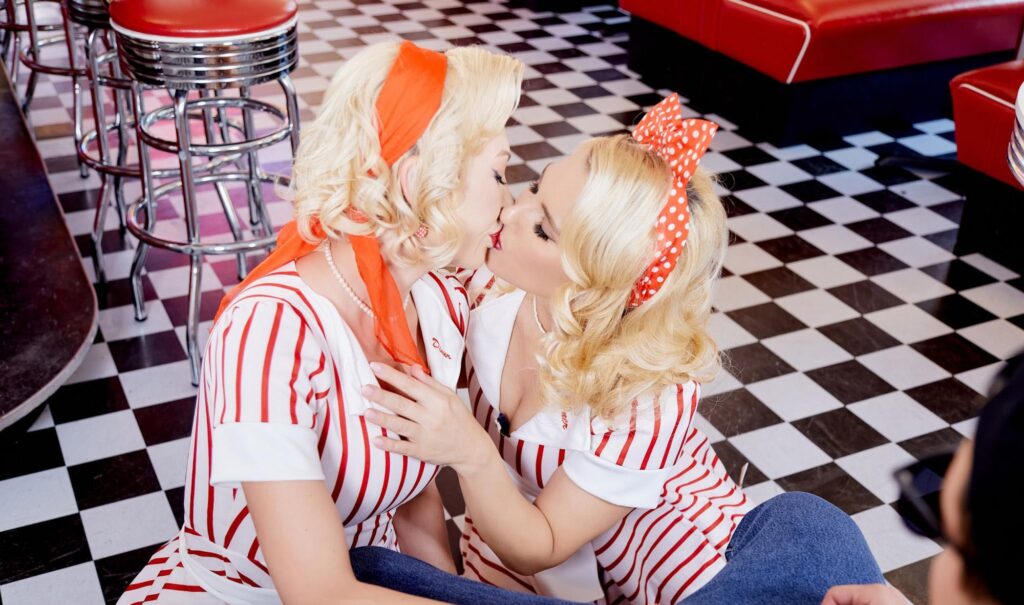 Although we can't physically transport ourselves to the past just yet, the latest VR Bangers threesome, "My Milfshake Is Better Than Yours," lets you fuck two stunning VR pornstars as they work as waitresses in a retro diner. As you explore the 1950s, these blonde VR performers will compete for your attention. Whether you decide to pick one or both, the choice is yours to make (of course you'll choose both!). So put on your VR headset and immerse yourself in an unforgettable, time-traveling experience that will leave you craving for more MILF VR Porn!
⇒ MilfVR (Review) with Cassie Del Isla!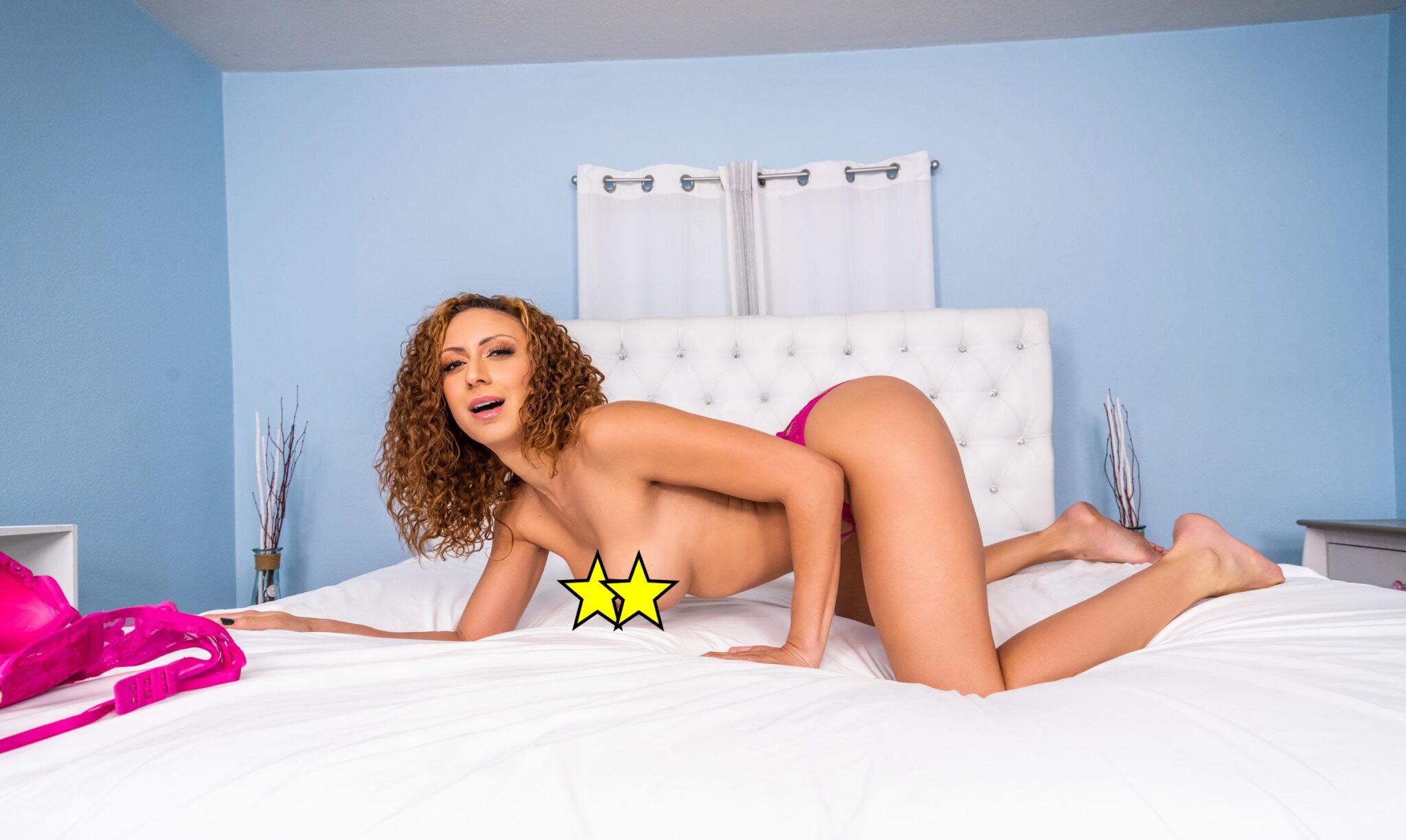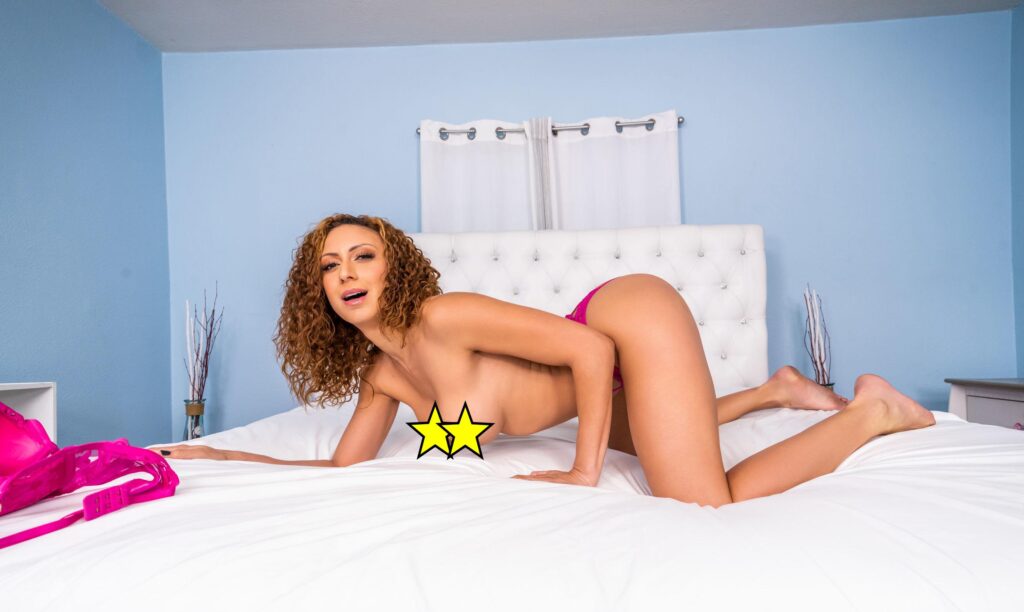 She's all set to catch her flight to Paris, but it got canceled. Now, stuck in a tight spot, Cassie needs your help to make the best of the situation. Join her as she reveals a secret surprise tucked away in her SWEET ASS, ready to take you on a wild ride to Poundtown. Say goodbye to the City of Lights because Cassie's sweet butthole will transport you to a world of pleasure like no other. Don't miss this golden opportunity!
⇒ Reality Lovers (Review) with Victoria Nova!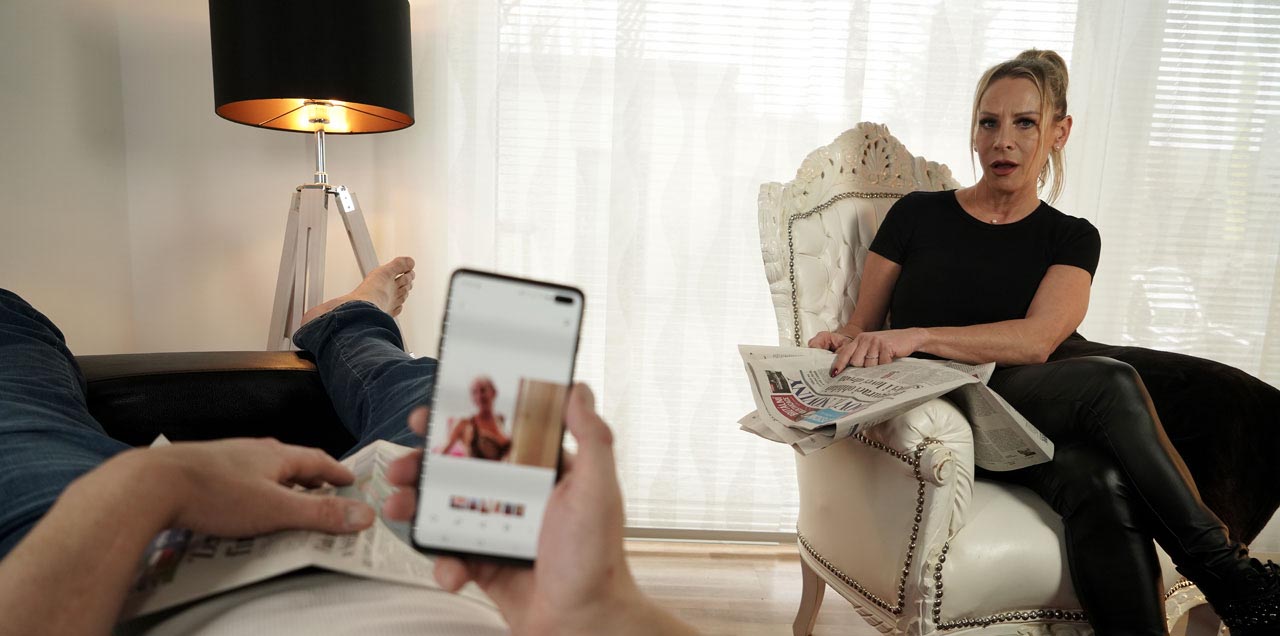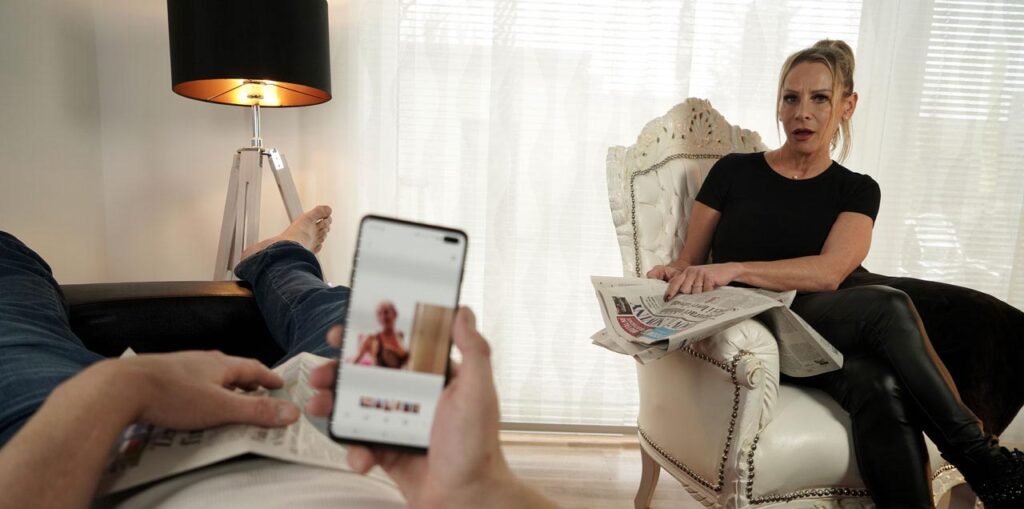 Brace yourselves for a VR classic that'll blow your mind! Picture this: a mysterious dude sitting there, completely engrossed in his smartphone, oblivious to the fact that Victoria is right there in the room, casually reading the newspaper. But wait, Victoria's got a plan up her sleeve. After all, she's playing the role of a "Stepmom from Paris," where romance is practically in the air. And boy, oh boy, does our man have a major "Eiffel Tower" situation happening down below! With her smooth, luscious lips and those irresistibly curvy hips, Victoria Nova dives right in with a top-notch blowjob, showing off her MILF expertise like no other. I won't spoil it to you anymore, I'll just say that it only gets better!
#6: Chasing Tail in Scottsdale
⇒ FuckPassVR (Review) with Jessica Ryan!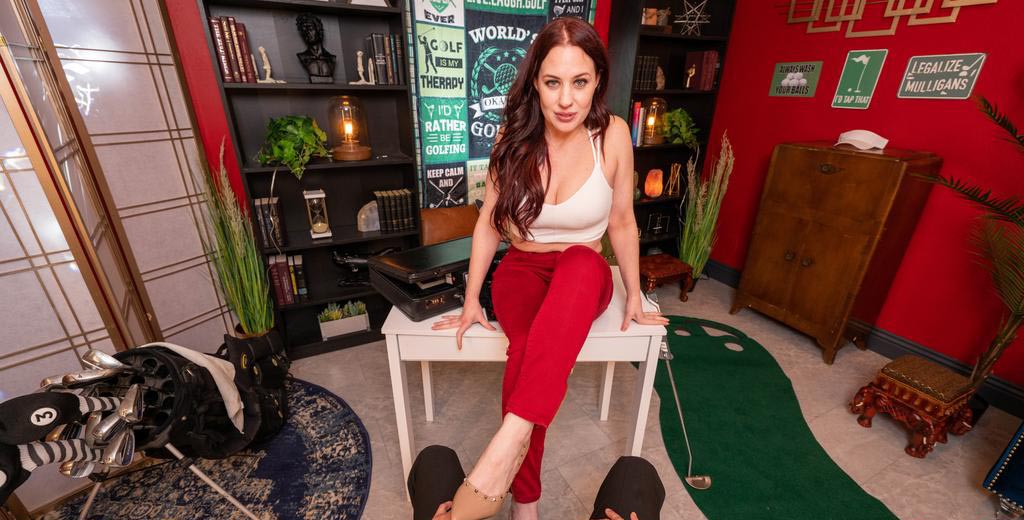 Welcome to Scottsdale, the ultimate golfer's paradise! You're here to finalize the paperwork on your dream golf course, and boy, have you made the right choice! Jessica Ryan, the VR hottie real estate agent, is ready to make your experience extra special. She knows you're a man of wealth and sophistication, and she's turning on the charm full blast. Get ready for some flirtatious fun as she helps you find the perfect facility. And hey, if you've been admiring her MILF VR Porn ass, she just might let you take a bite. It's time to make Scottsdale your personal playground with Jessica by your side!
#5: Can you help me with my car
⇒ VR Hush (Review) with Missy Martinez!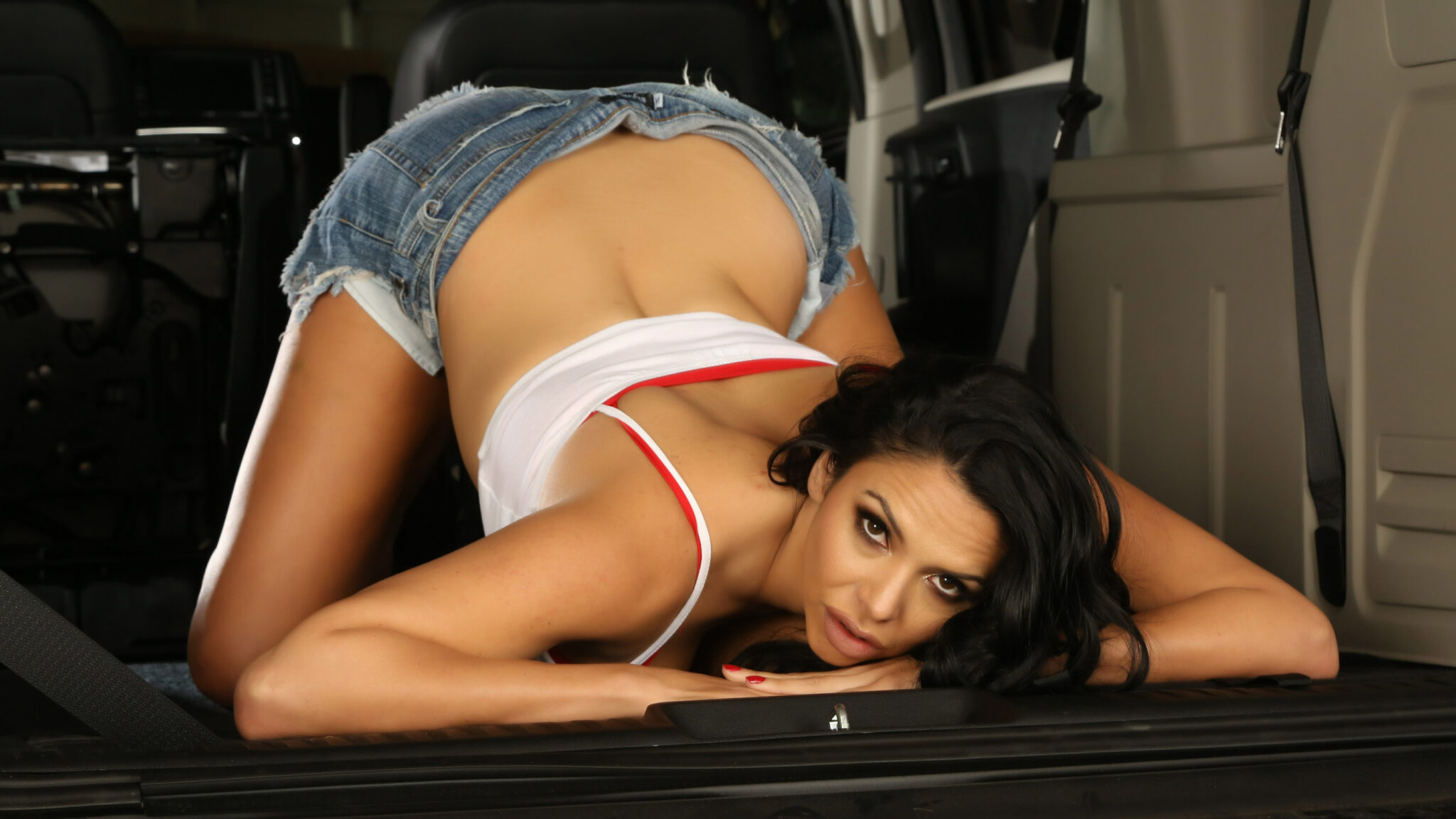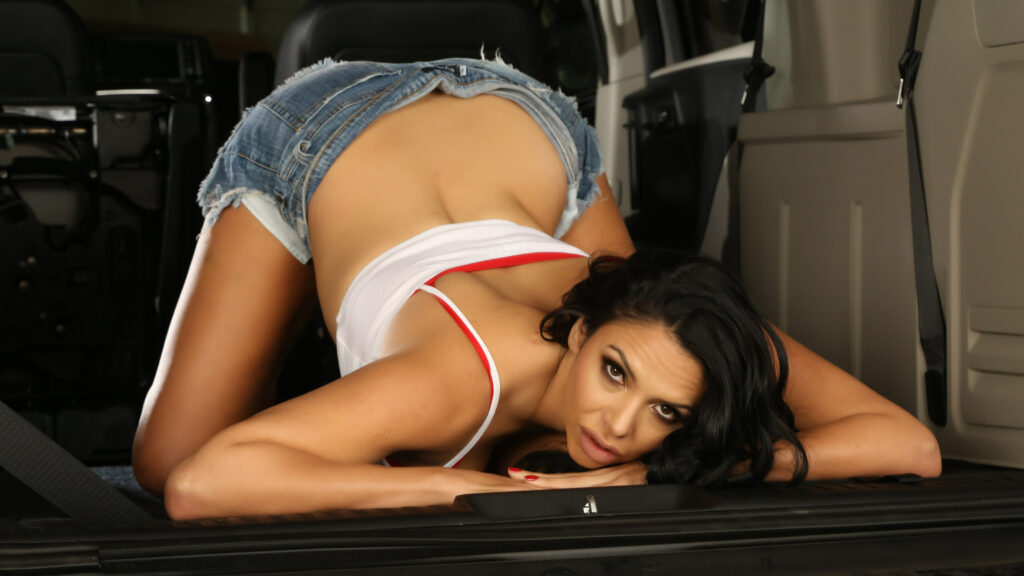 Looking for a unique car repair experience that breaks the mold? Say goodbye to overpriced mechanics and hello to Missy Martinez, the mechanic who's here to make your day. With her long, stunning legs, captivating eyes, and unforgettable ass, Missy is ready to take your car repair to a whole new level. But she's not stopping there – she wants to see what's under those jeans and give your engine the attention it deserves. Don't settle for the same old; let Missy Martinez rev up your ride and fulfill your wildest fantasies!
⇒ VR Bangers (Review) with Ember Snow, Nicole Doshi and Jennie Rose!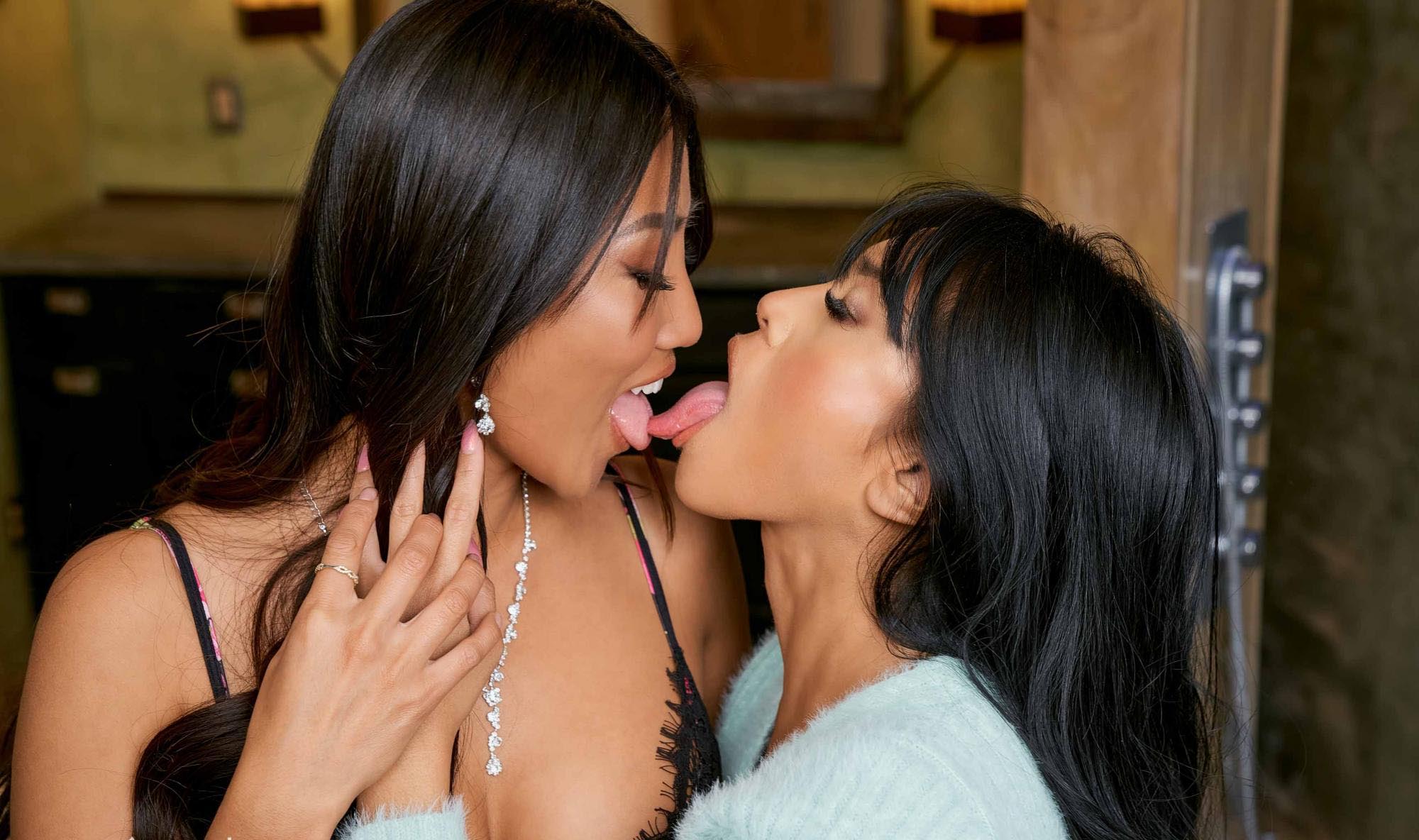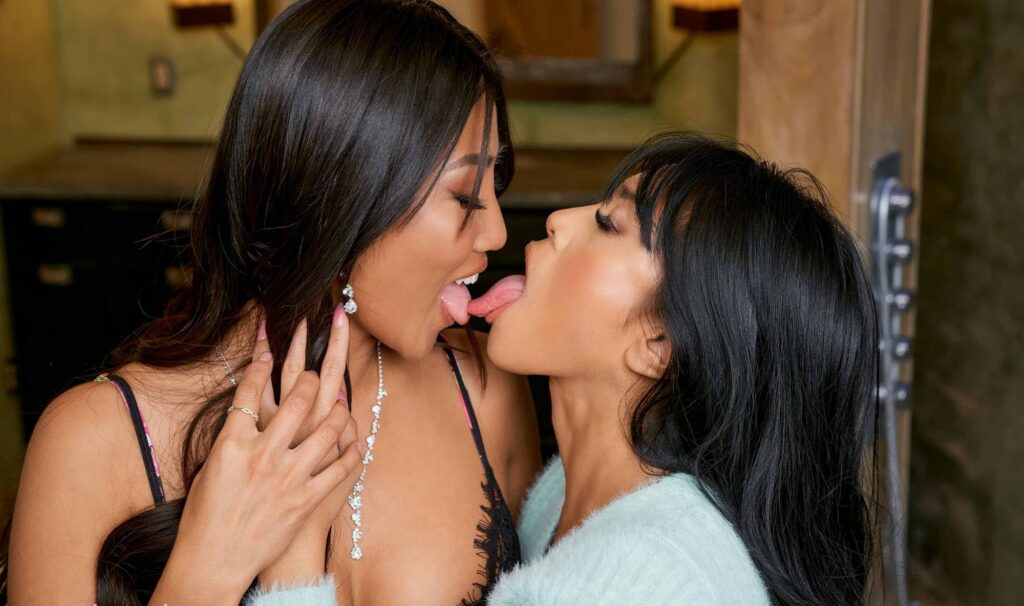 Step right into this mind-blowing VR Porn experience, where you'll find yourself right in the heart of the action alongside the irresistible Ember Snow and Jennie Rose. Hold on tight because you're about to attend the Sex Addict Club meeting, led by none other than the stunning Asian VR sensation Nicole Doshi. Brace yourself for an intense encounter with not just one or two, but THREE scorching hot Asian VR stars. But remember, the challenge here is to resist the temptation and keep things under control. What could possibly go wrong?
⇒ MilfVR (Review)with Crystal Rush!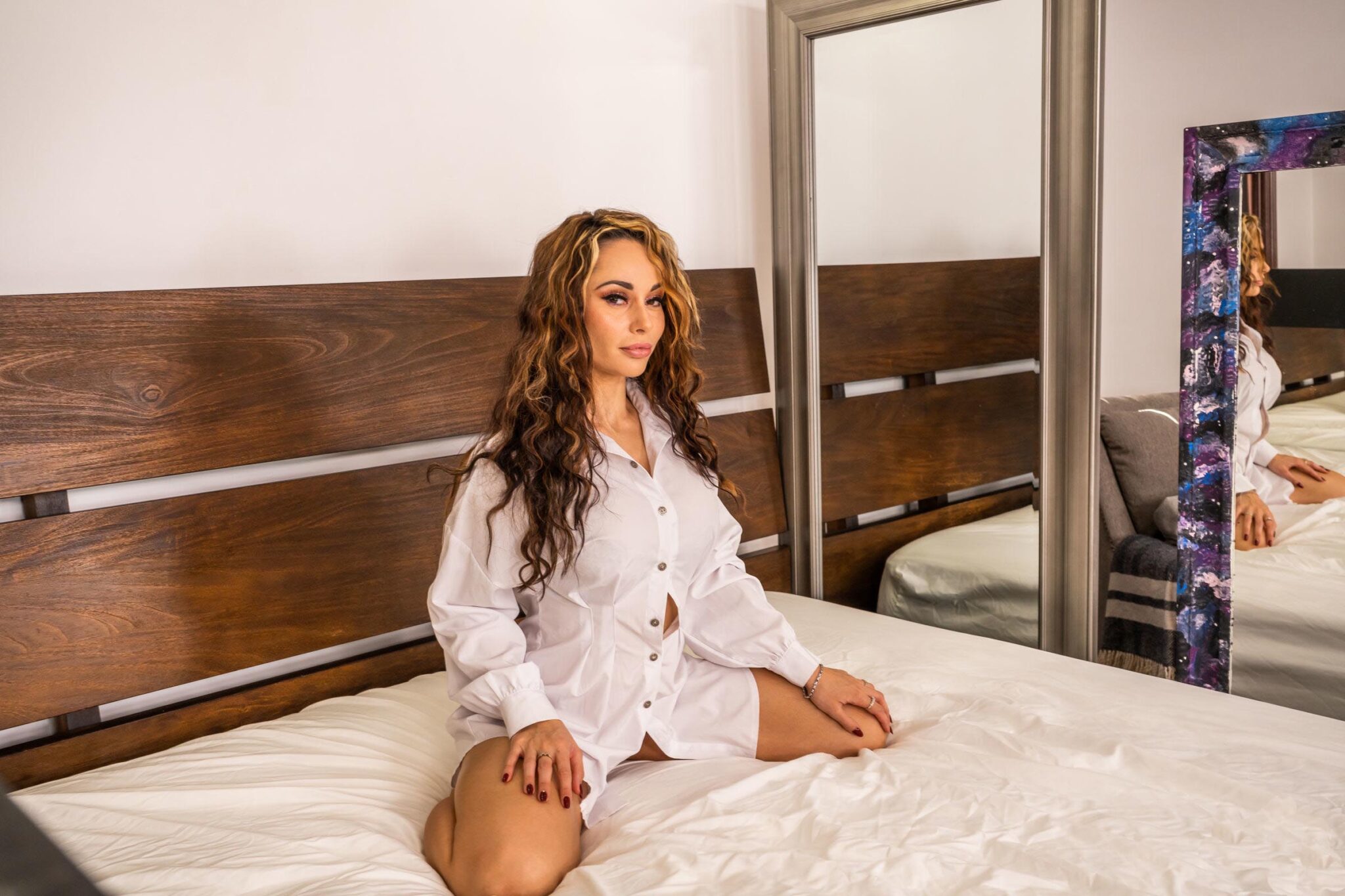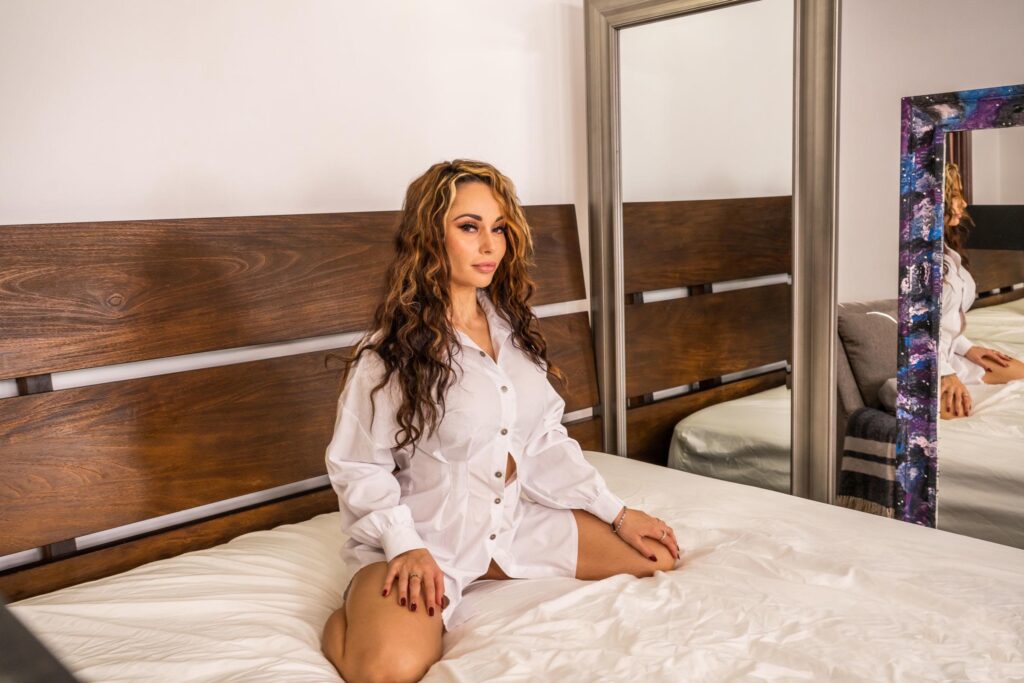 Imagine having Crystal all to yourself in her XXX funhouse, surrounded by mirrors and pure love. She knows exactly what you need and is here to make your fantasies come true. With Crystal on your left and Crystal on your right, she'll worship your hard dick like never before. She takes control and guides you into her warm mouth as she strips down. Then, brace yourself as you slide deep into her tight MILF pussy, giving her an epic pounding that will leave you both breathless. Finally, spread her legs wide and explode with pleasure all over her amazing body. 
#2: Big Cock Lesson From Our Teacher
⇒ Virtual Taboo (Review) with Amber Jayne, Rebecca Volpetti & Emily Cutie!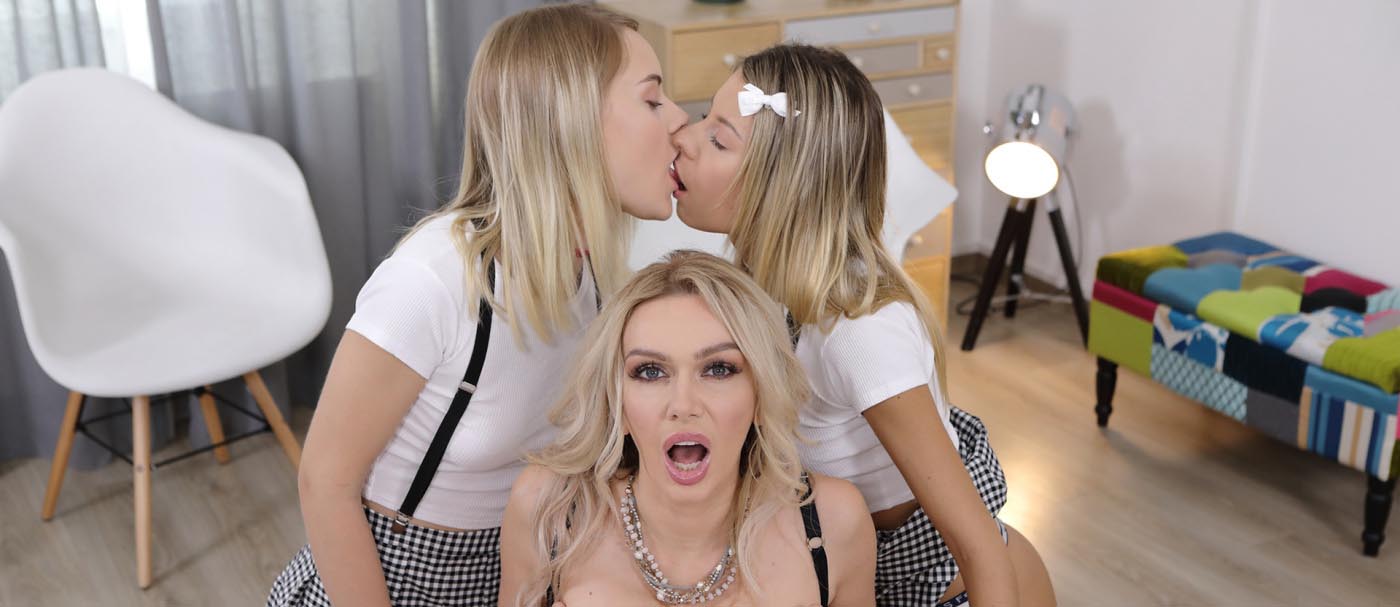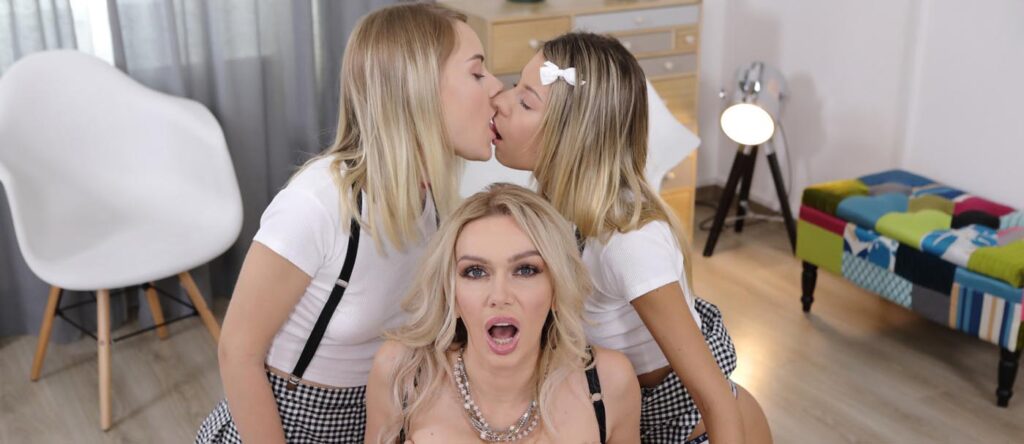 Buckle up for this juicy story! We've got this tough teacher, Amber Jayne, who's absolutely had it with this troublemaker student, Rebecca Volpetti. So, one day, Amber catches Rebecca and her friend Emily kissing in the girls' restroom, and she decides to pay a visit to Rebecca's home to sort things out. But here's the twist: as she's explaining the situation to Rebecca's stepfather, she notices he's giving her these lustful looks, and with the whole kissing scandal in mind, Amber can't help but get turned on herself. It's like a steamy movie unfolding right before our eyes!
#1: Big Tits in VR Episode 6
⇒ Reality Lovers (Review) with Sandra Strum!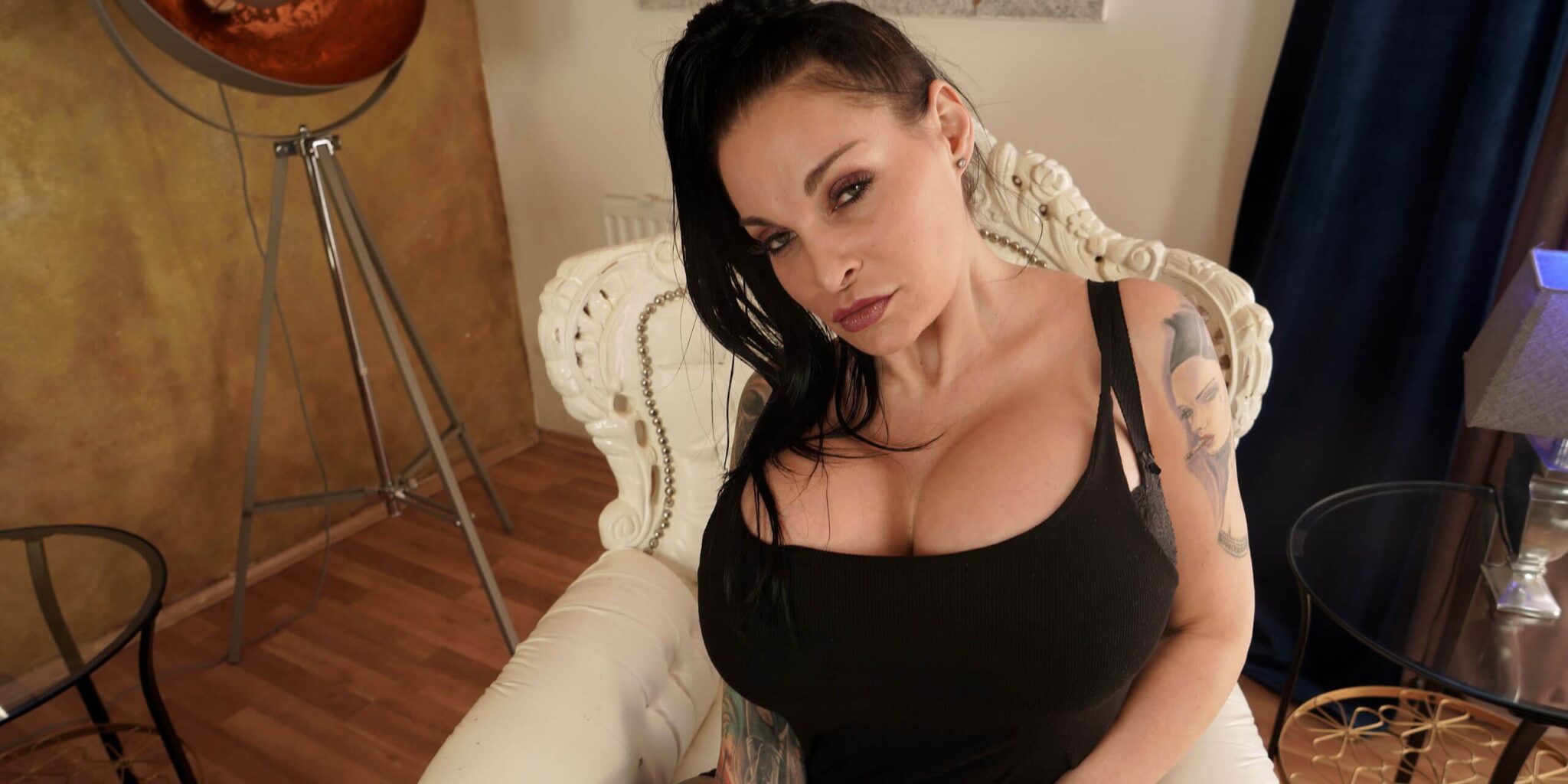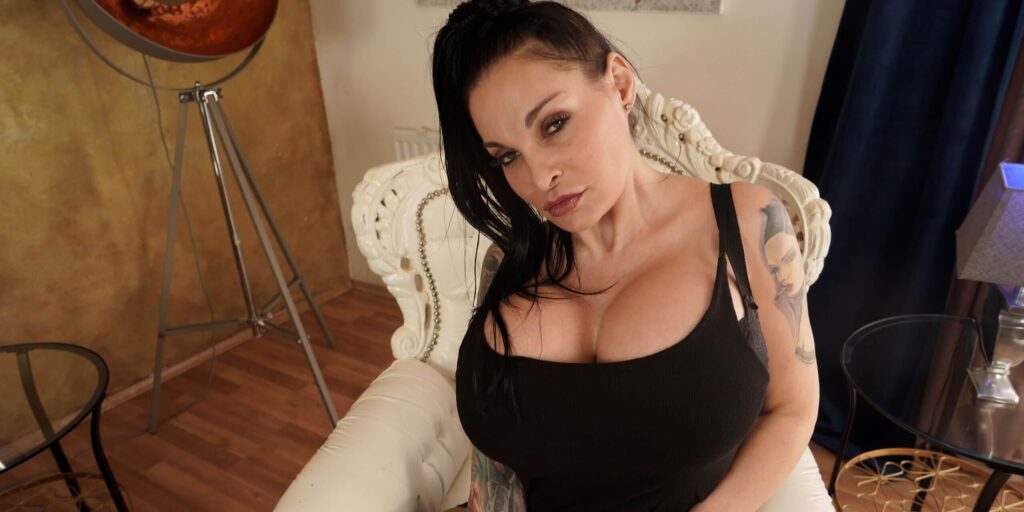 This stunning brunette MILF with jaw-dropping tits! Prepare to be dazzled by her huge German jugs. And hey, take a peek at those eye-catching tattoos adorning her body, a clear sign that she's a wild and rebellious spirit. She's got a lot of ink masterpieces on her arms, an intricate one on her left leg, and an abundance of artistry on her generously-sized derriere. With so many choices, where should we even begin? Get ready to have your mind blown as Sandra unleashes her cleavage and mesmerizes you right from the start in the fabulous golden-wall room. Trust me; you don't want me to spoil the rest for you. MILF VR Porn at its best!