Ah... those Ebony VR Porn queens. Perfect chocolate skin, a big ass and a sexy attitude. 
Here's the top 10. Enjoy!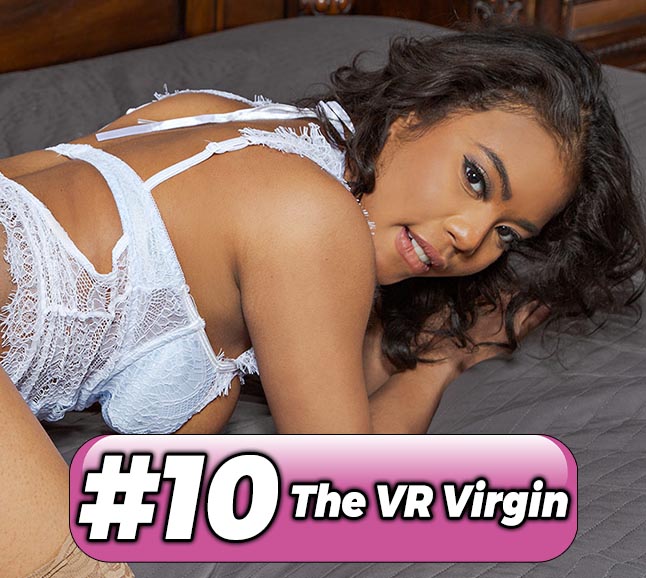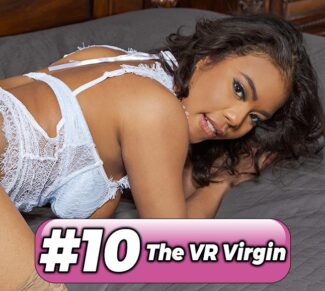 ⇒ BaDoinkVR (Review) – Nia Nacci has never been to a swingers party before, this is her first time, so be gentle okay?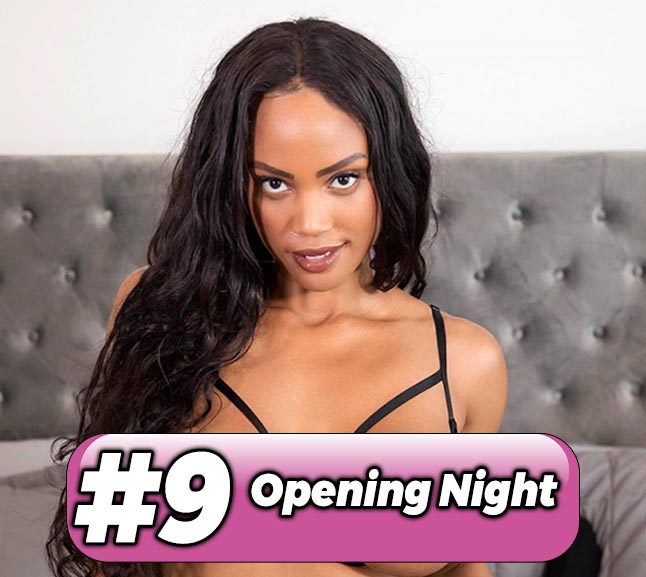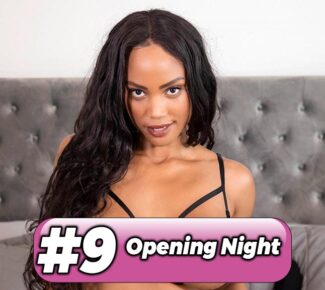 ⇒ VR Bangers (Review) – You know that going on a date with August Skye always ends up somehow interesting!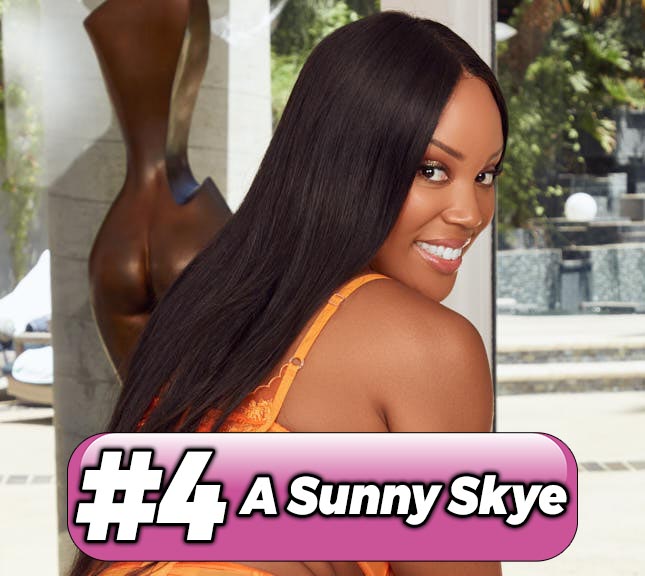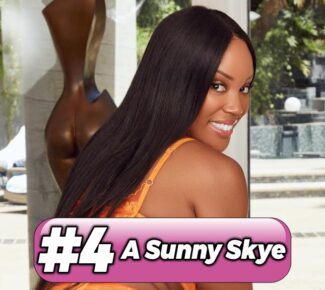 ⇒ BaDoinkVR (Review) – August Skye! This time, she's yours for the whole weekend. That's a lot of sex.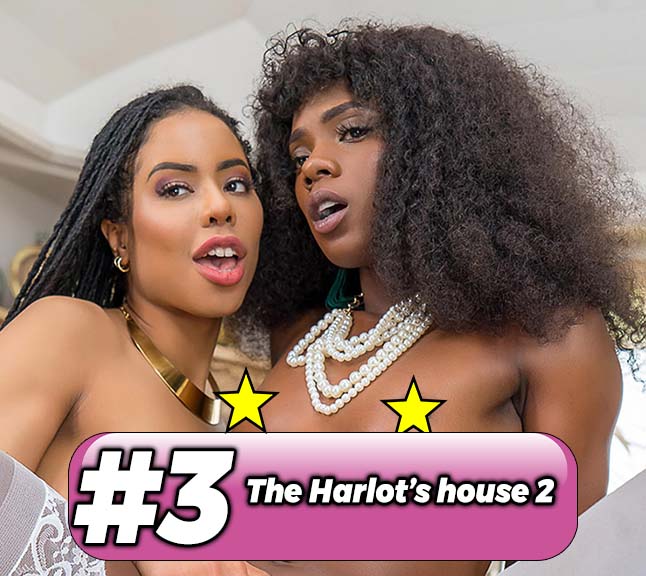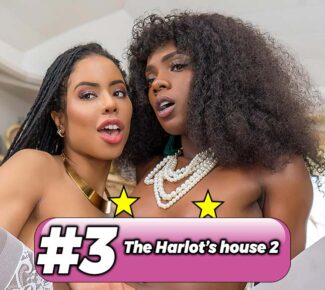 ⇒ VR Bangers (Review) – Ana Foxxx and Kira Noir ensure you get everything you need. That anal scene…!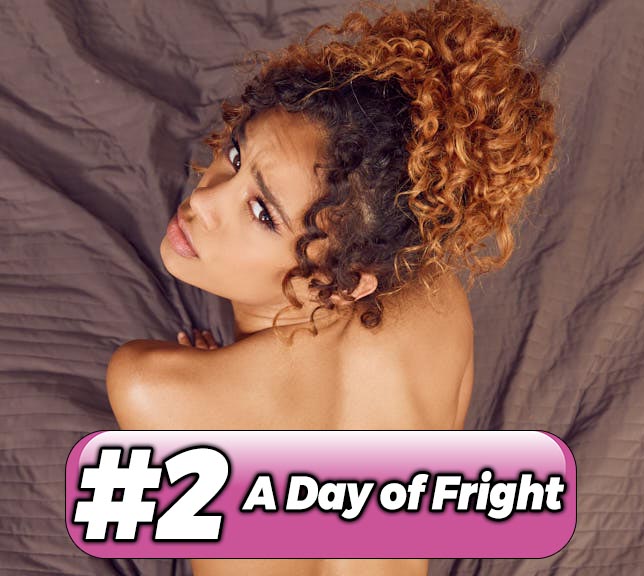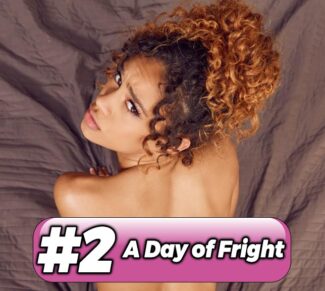 ⇒ BaDoinkVR (Review)– Scarlit Scandal wants your dick in her mouth badly, so go ahead and give it to her.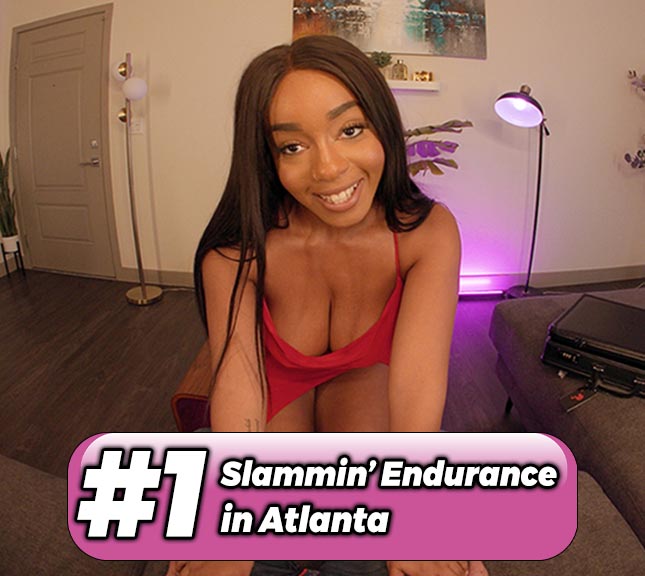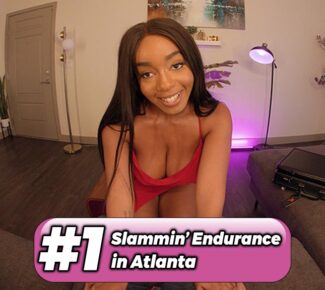 ⇒FuckPassVR (Review) – Lily Starfire invites you up to her room to round the night off properly. Just don't cum too fast, this girl is amazing!
⇒ BaDoinkVR (Review) with Nia Nacci!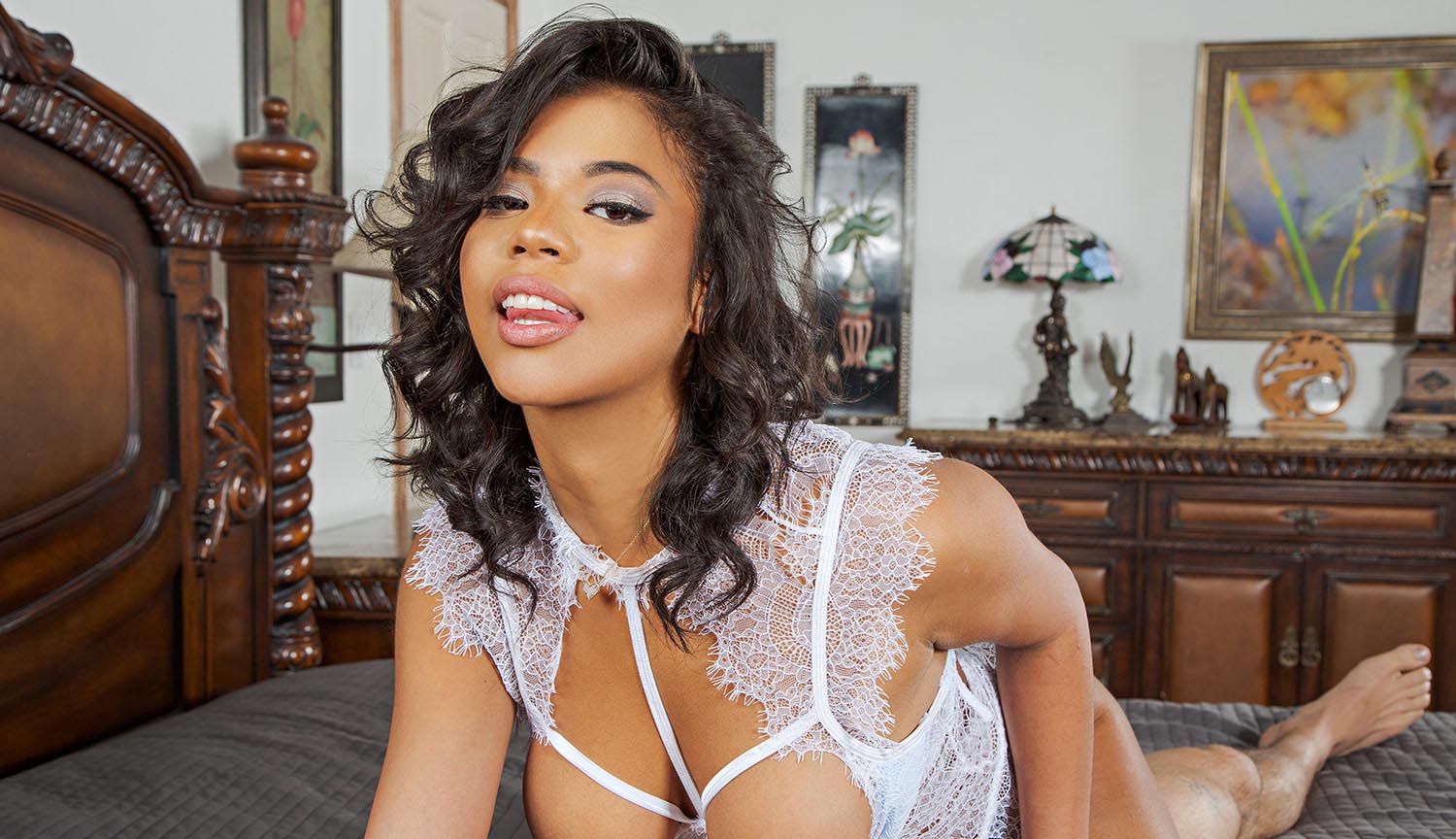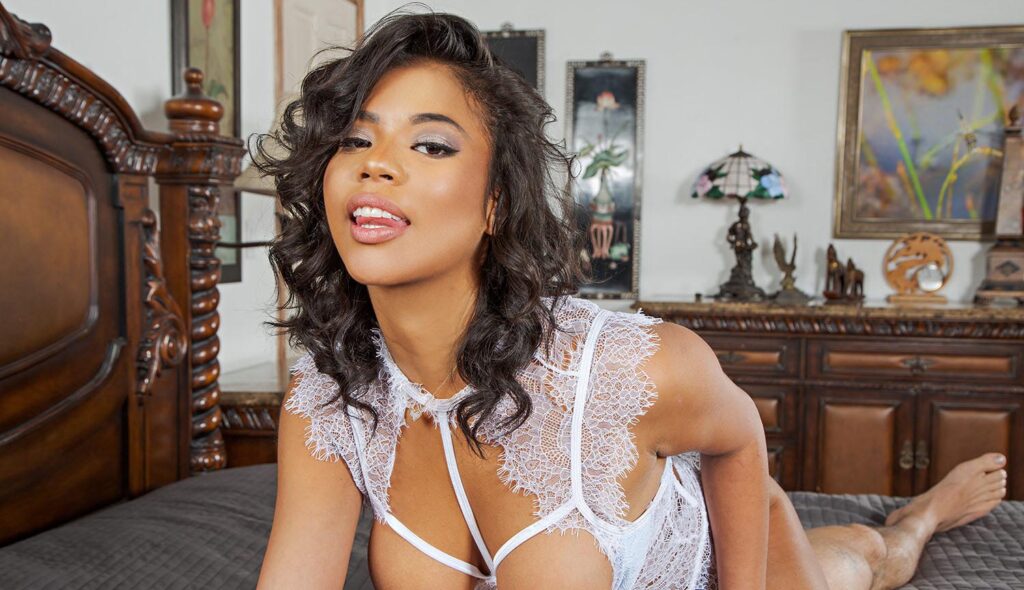 It's Nia's first time attending a swingers party, so treat her well, alright? When Nia stumbles upon your room, she thinks you'd be a perfect match, and boy, does she look stunning! Her gorgeous dark skin combined with that white lingerie is truly a sight to behold. Luckily you are here to introduce her to a new world of excitement. So, put on your headset and go straight to BaDoinkVR and enjoy this Ebony VR Porn gem!
⇒ VR Bangers' (Review) with August Skye!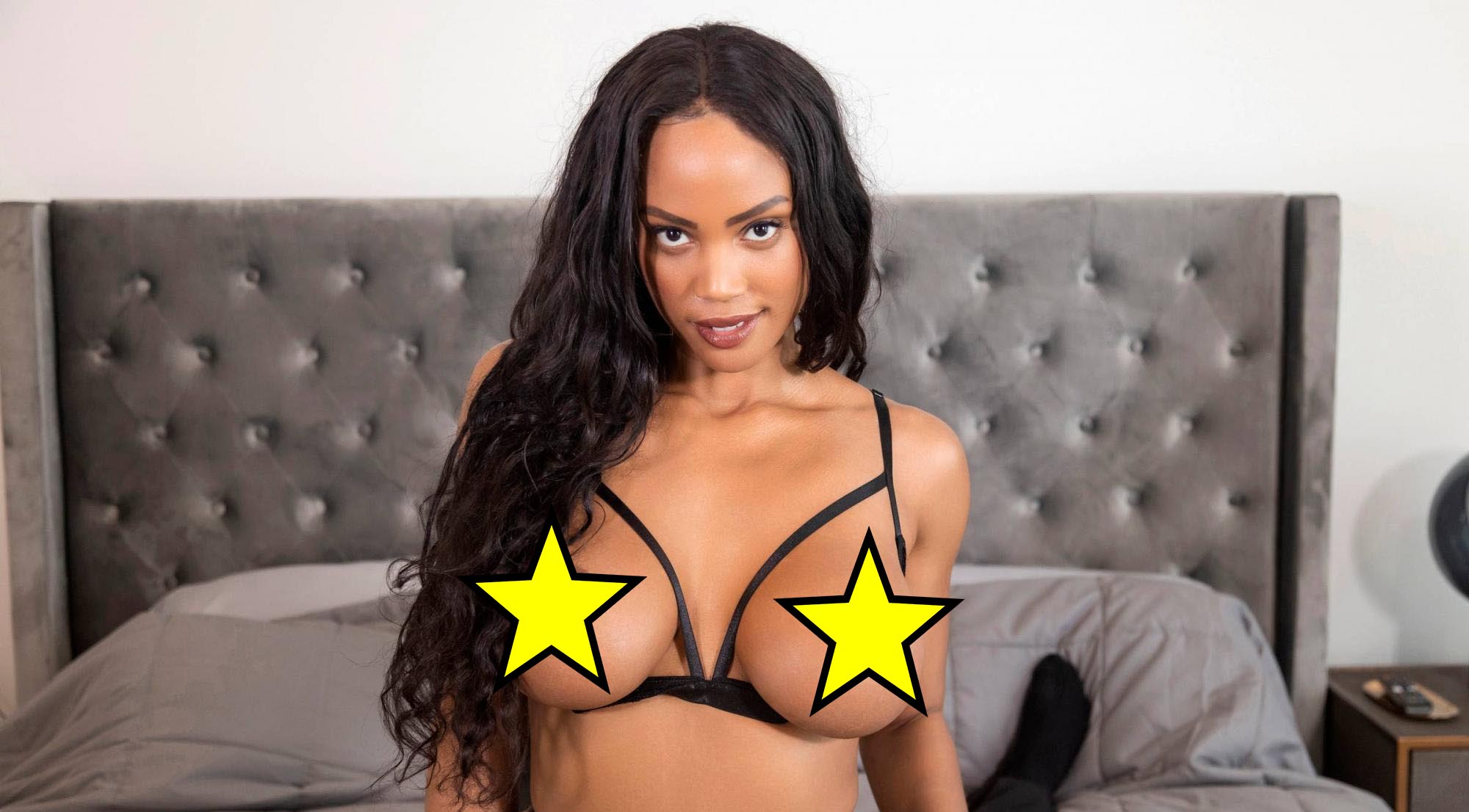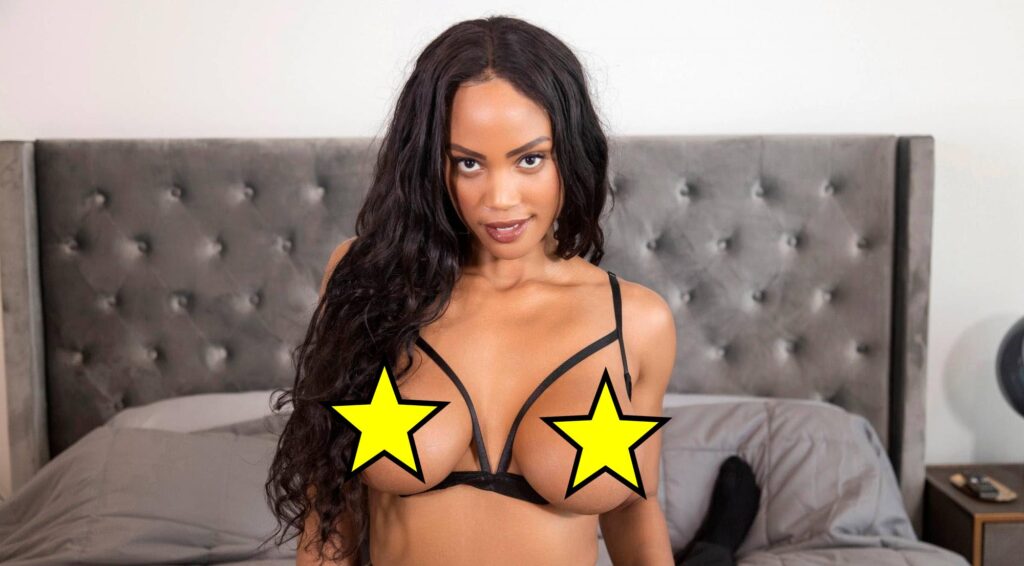 You'll step into the role of her boyfriend as you both get ready for a theater date. However, things take an enticing twist when August starts trying on gorgeous dresses, putting on her makeup, and asking for your help with her jewelry. The sight of her will leave you incredibly horny, and you won't be able to stop touching her. Brace yourself for a steamy surprise as August succumbs to your seductive energy and gets naked right before your eyes. You know what to do!
VRAllure with Lily Starfire!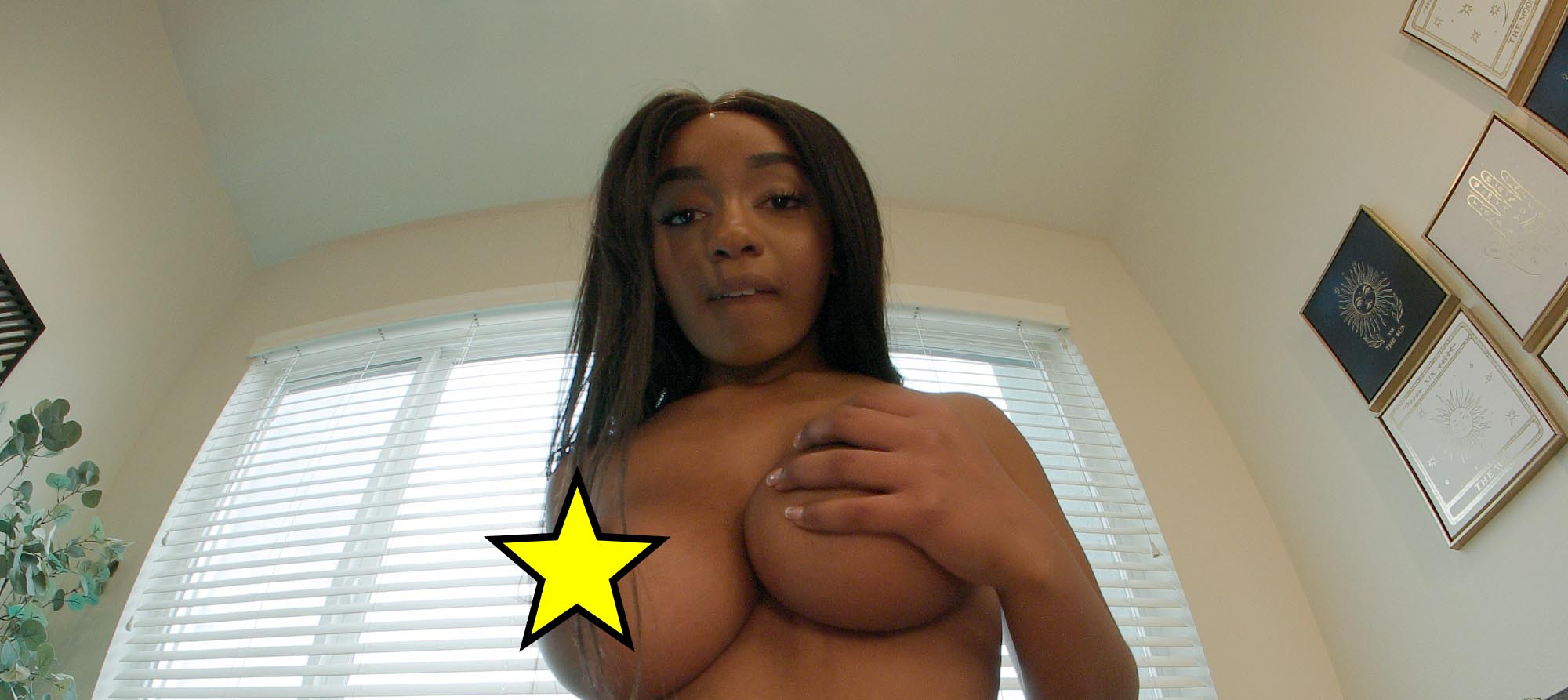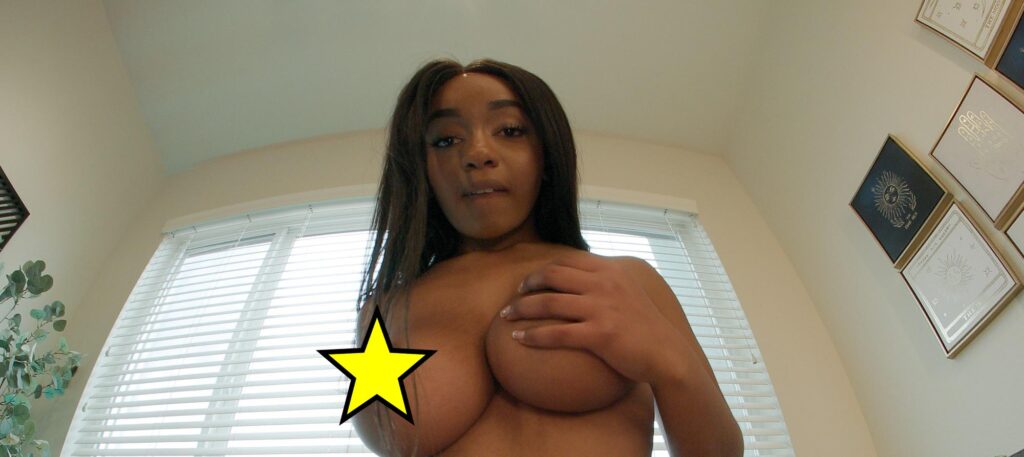 She's dying to spill all the deets about herself. Wanna know what really turns her on and makes her go wild? Well, it's you, my friend! Lily Starfire can't seem to focus on anything else right now. You're the only thing she craves. Her body is all revved up and ready to go. It's like her pussy is calling for your dick. Honestly, all she wants is for you to watch her pleasure herself—and maybe lend her a hand, too, if you catch her drift. Can you handle that? Lily Starfire's body is just begging for some attention, and today she's gonna let her fingers do the talking.
⇒ VR Conk (Review) with Zaawaadi.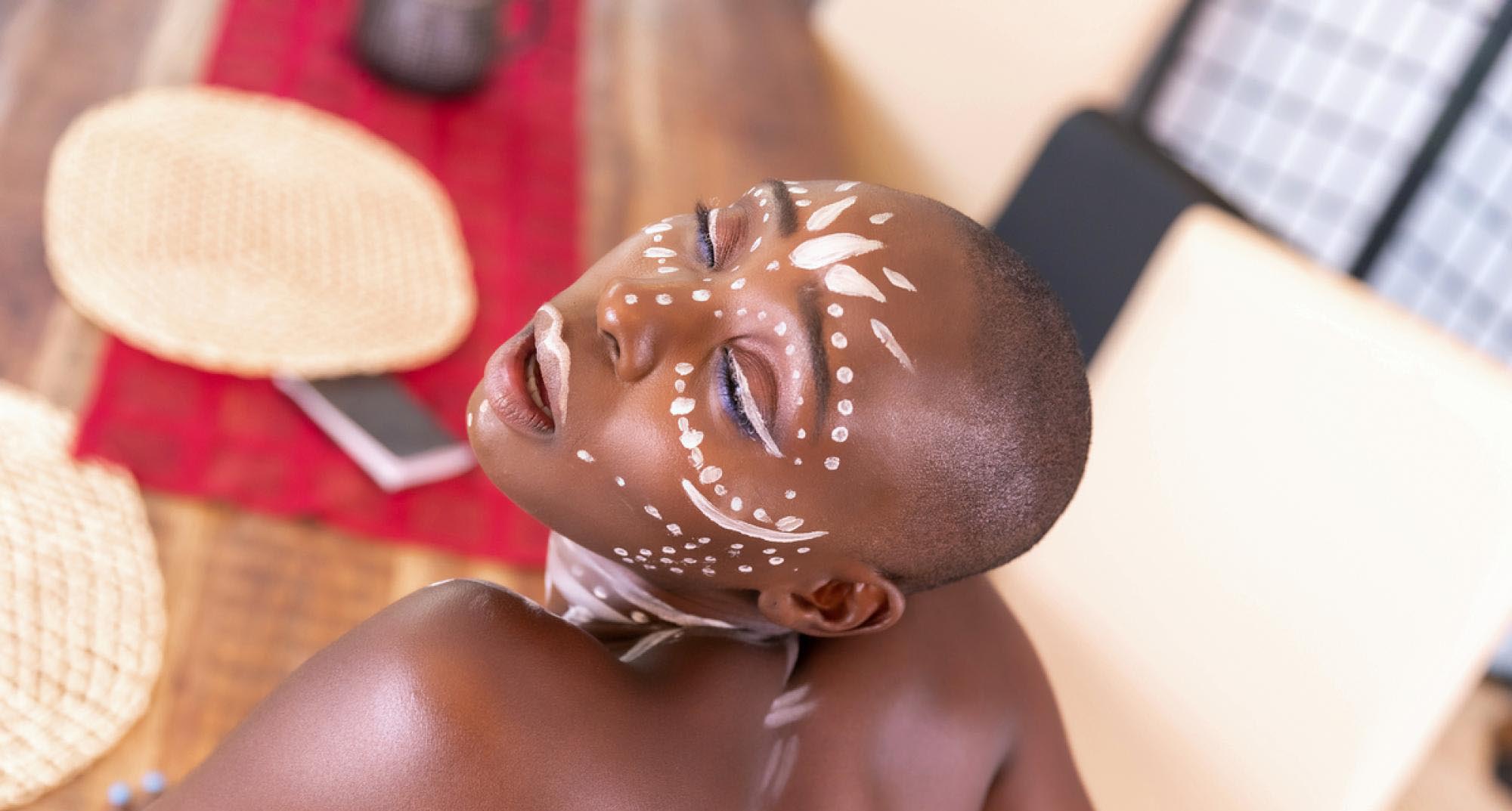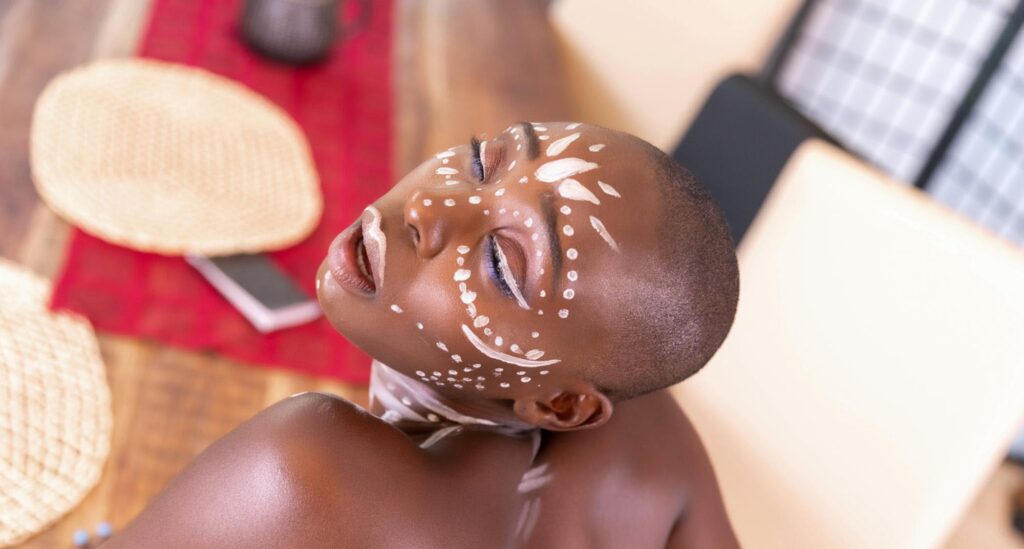 This girl knows how to please a man like a pro. She's bringing her unique "African" style to the table, painted in tribal colors and showing you that African girls have some serious dick-sucking skills. Set up your VR headset and fuck her African pussy until she can't take it anymore. Don't forget to cum on her black skin to decorate it with your white load and share some of your own "cultural heritage" with her.  She is horny, hot and ready to fuck. What are you waiting for? Go straight to VRConk and enjoy this Ebony VR Porn masterpiece!
#6: The Last Of Us - A XXX Parody
⇒ VRCosplayX (Review) with Kira Noir & Hazel Moore!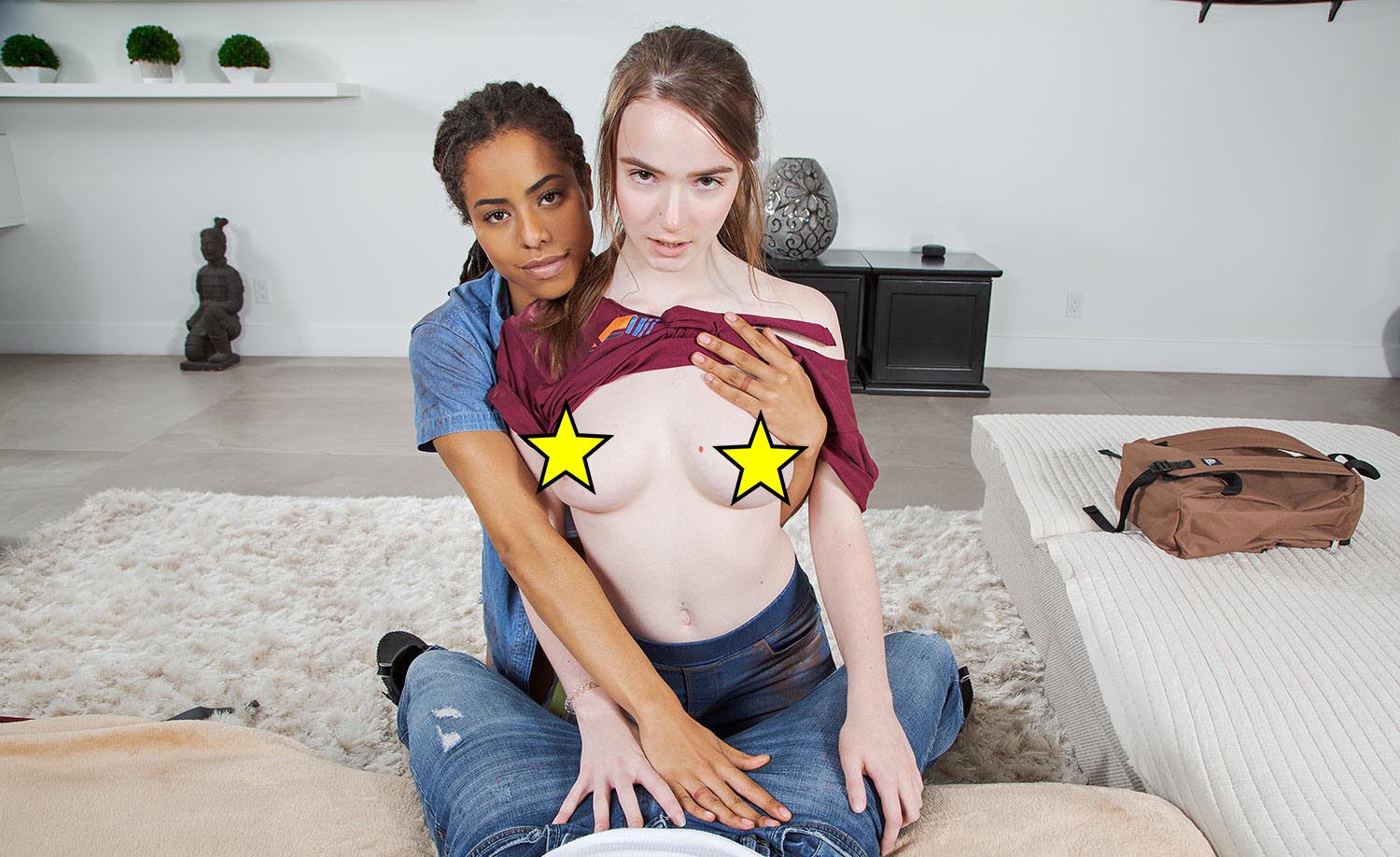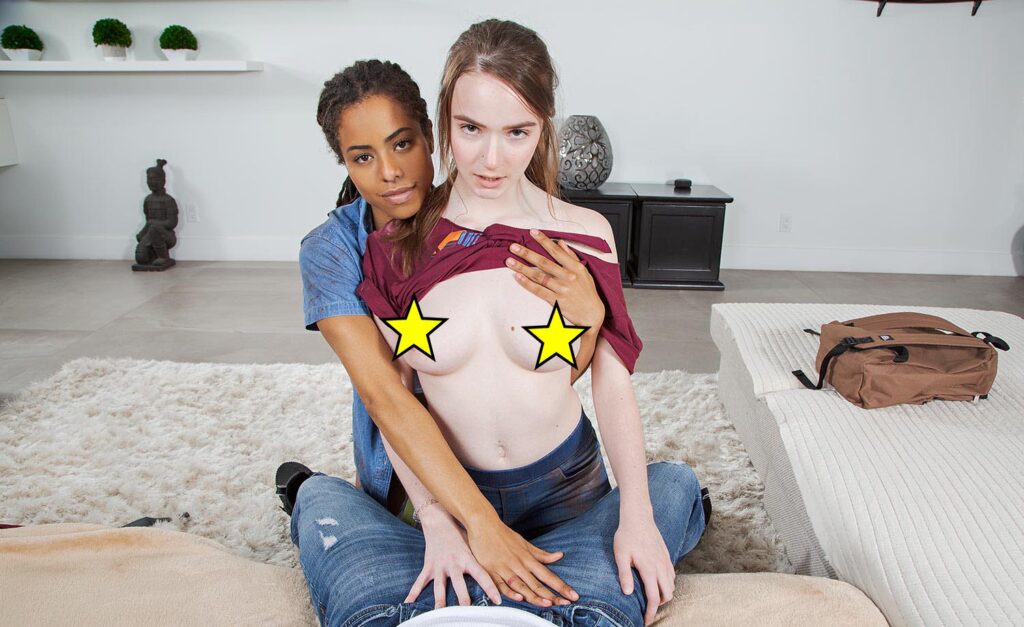 Ellie and Riley? Man, their history is one big rollercoaster. They had this forbidden romance, and things went south real quick. Fast forward a few months, and guess who you stumble upon? Yep, Ellie and Riley in an abandoned house. And let me tell you, surviving in this messed-up world seems to have made them quite horny. And guess what? You're the lucky bastard who's got the only game in town. So go ahead, fuck the living hell out of these two sexy survivors. 
⇒ XsinsVR (Review) with Veronica Leal & Asia Rae!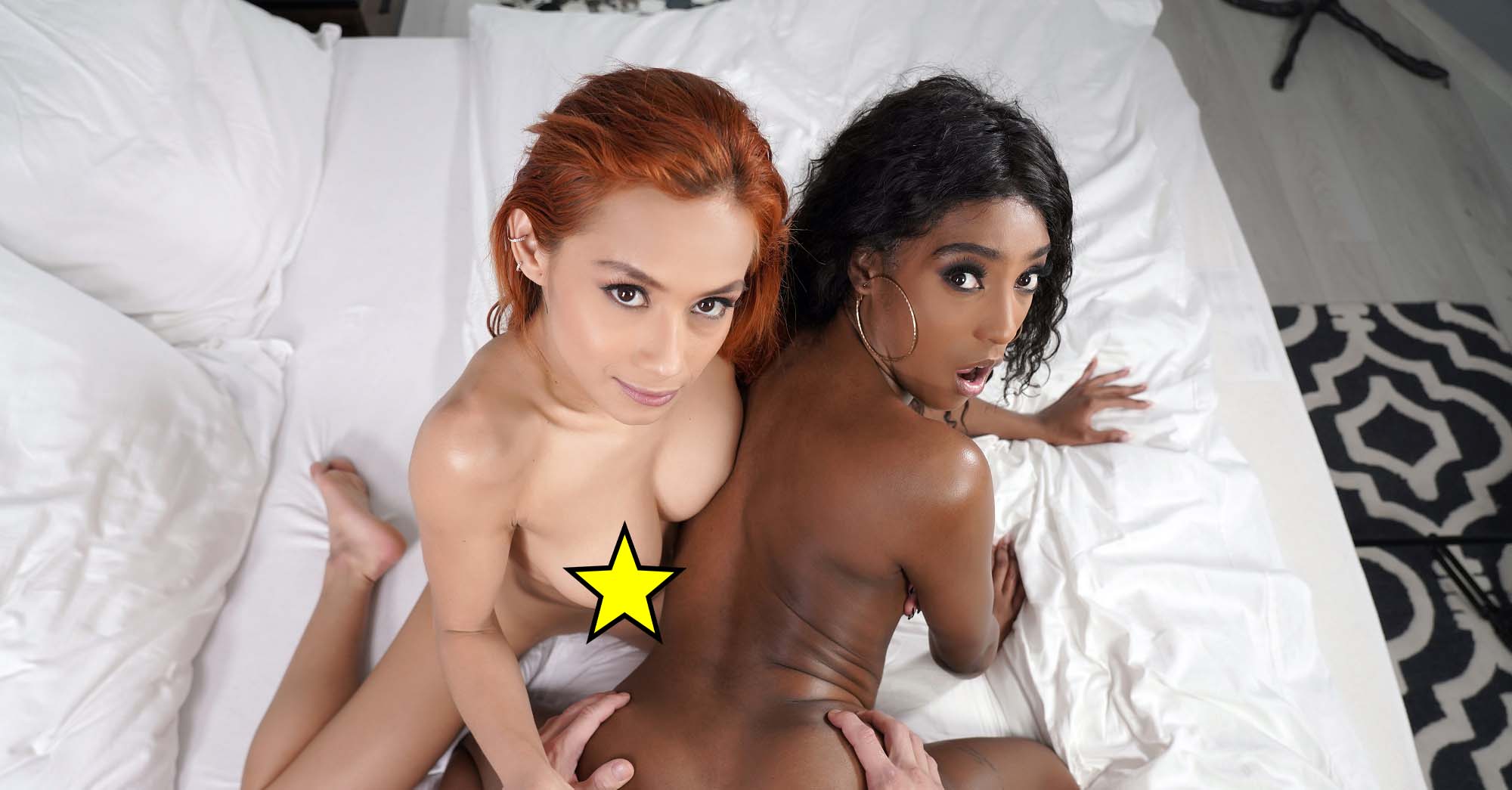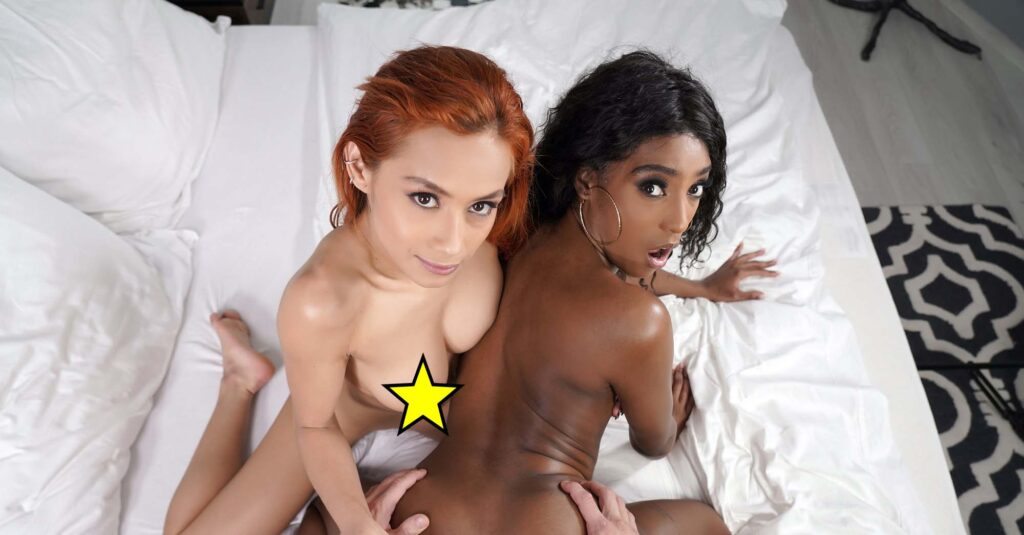 A super hot and steamy encounter between these two hot chicks. It all starts in the bathroom, with lots of sucking, licking, fingering, and even some mind-blowing water play. And things only get spicier when they move to the bedroom. So, put on your headset and get ready for this pleasure-fueled journey. It's all about making your satisfaction their ultimate quest!
⇒ BaDoinkVR (Review) with August Skye!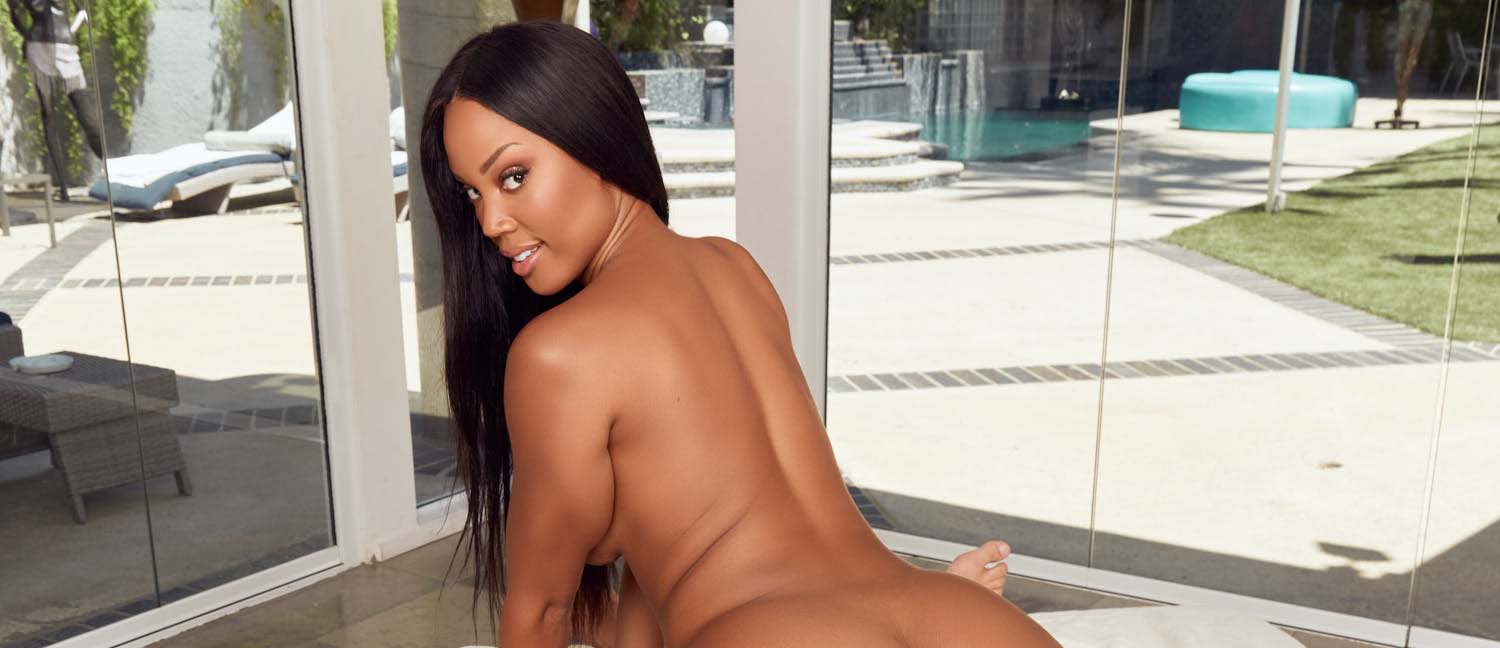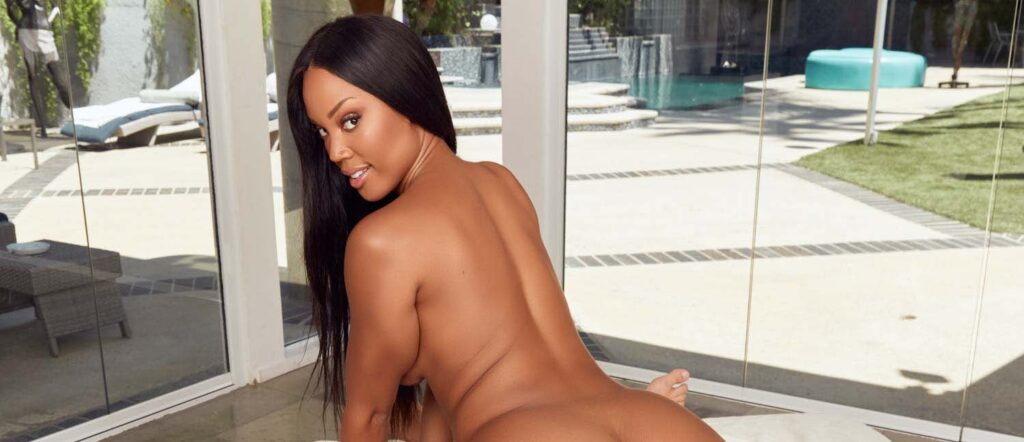 The two of you are just chilling in your huge backyard, enjoying the sun. August decided to wear some sexy lingerie for her outdoor adventure, and you're definitely not complaining. You've got the whole weekend to yourselves, and let's be real, you're not planning to visit any local tourist attractions. Nope, you're gonna spend the entire weekend inside Ms. Skye's amazing, tight little pussy. She looks absolutely stunning in that lingerie, but you can't wait to take it off. Just imagine her beautiful lips wrapping around your dick.
⇒ VR Bangers (Review) with Anna Foxxx and Kira Noir!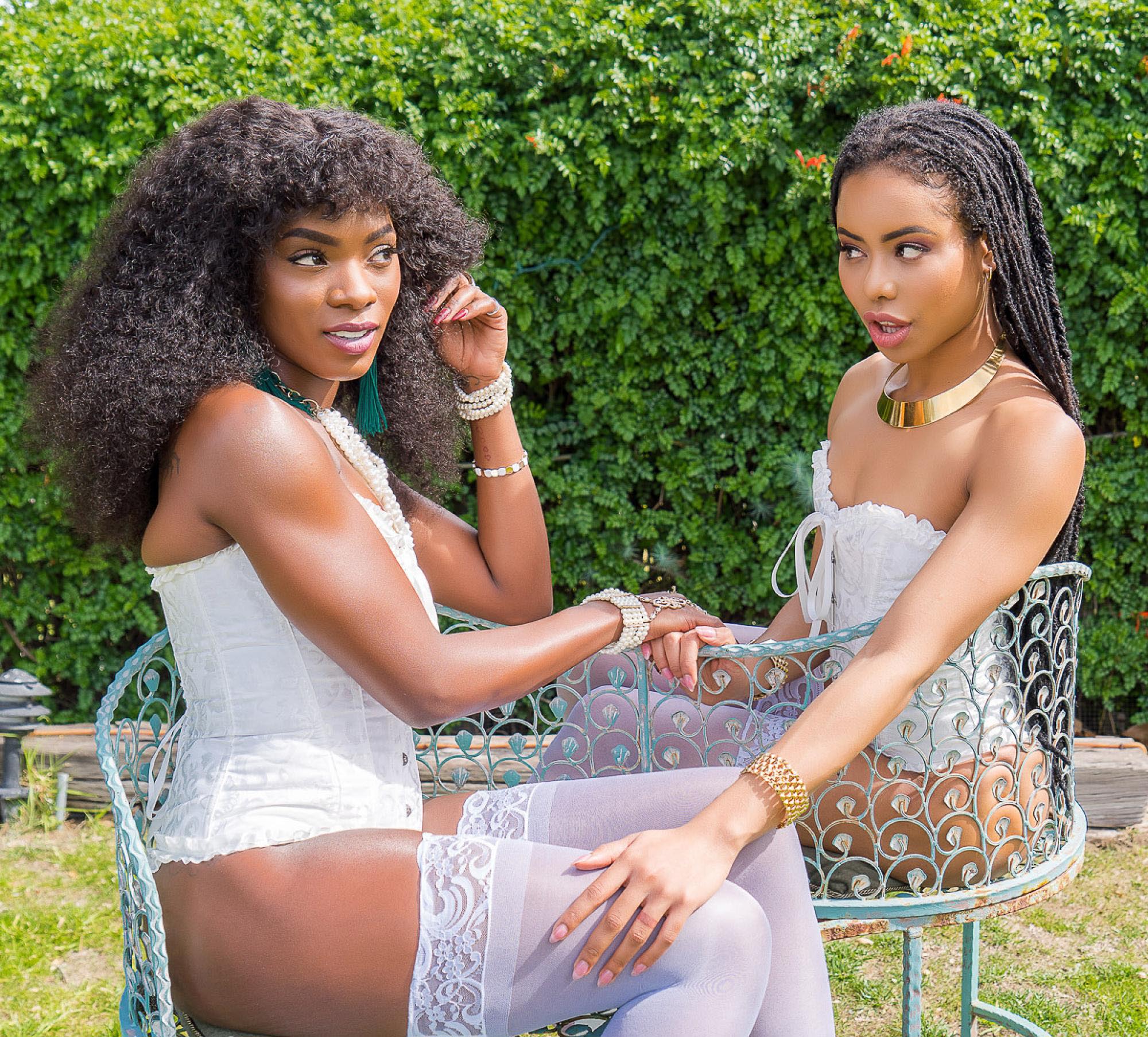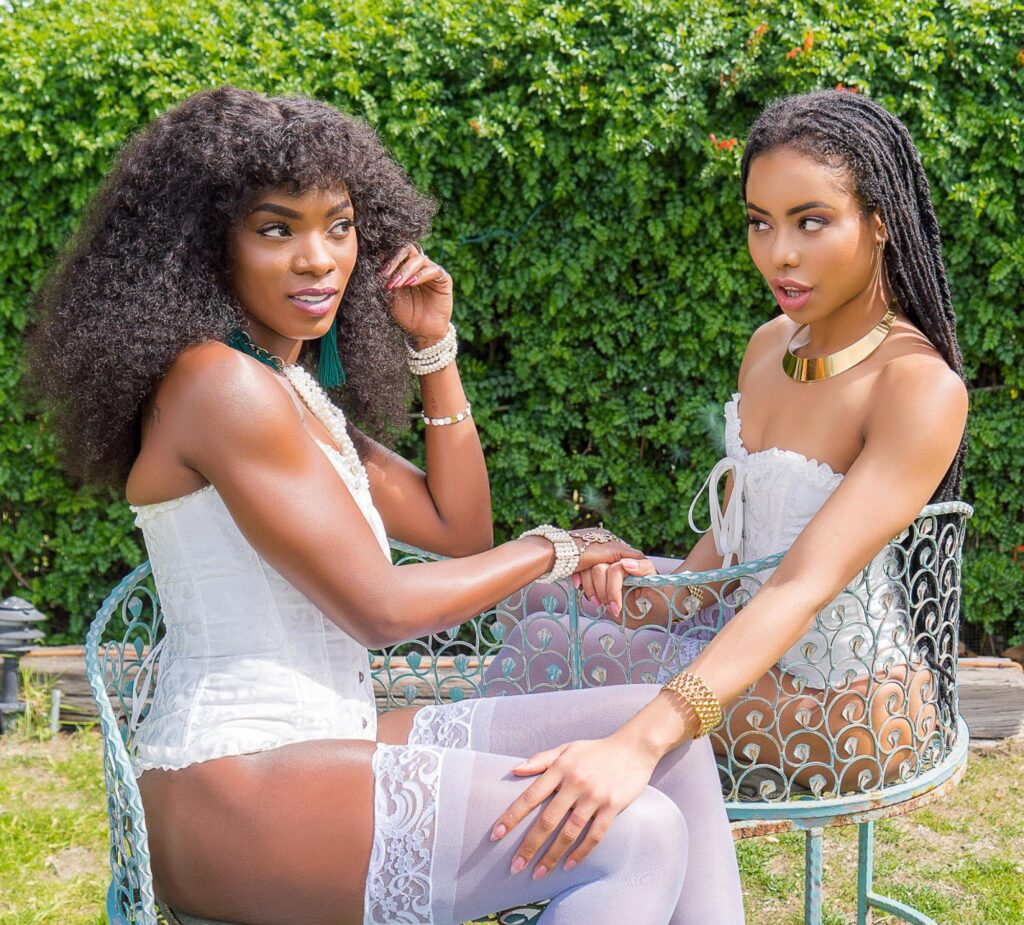 In this amazing place, Mrs. Ana Foxxx is making sure that every guy gets exactly what he wants and needs. She's working with some of the hottest VR stars worldwide, teaching them how to satisfy you just right. This time, Kira joins forces with Mrs. Foxxx to take care of all your fantasies and desires. It's an honor for them to make sure you're completely fulfilled. And guess what? Today, you can get a taste of their amazing bodies and experience something that only a few lucky ones can handle – having some fun with the girls' tight asses in this anal Ebony VR Porn video. They'll tease and play with a butt plug to get you in the mood, so don't worry – you'll be more than ready.
⇒ BaDoinkVR (Review) with Scarlit Scandal!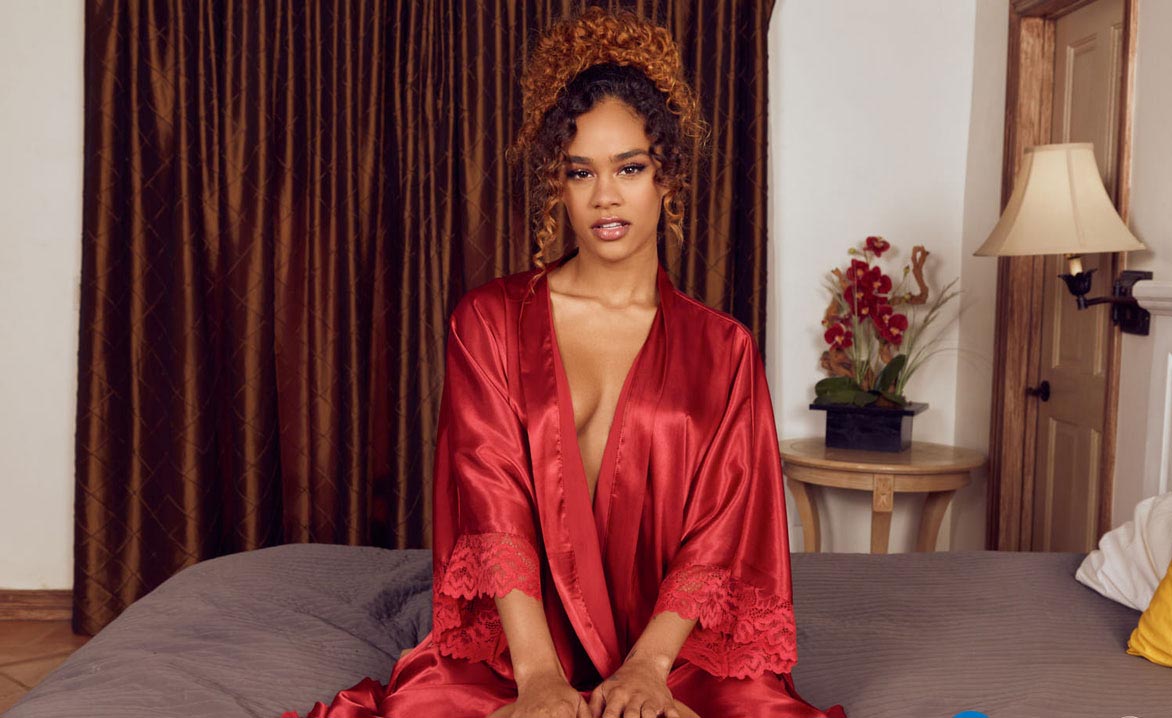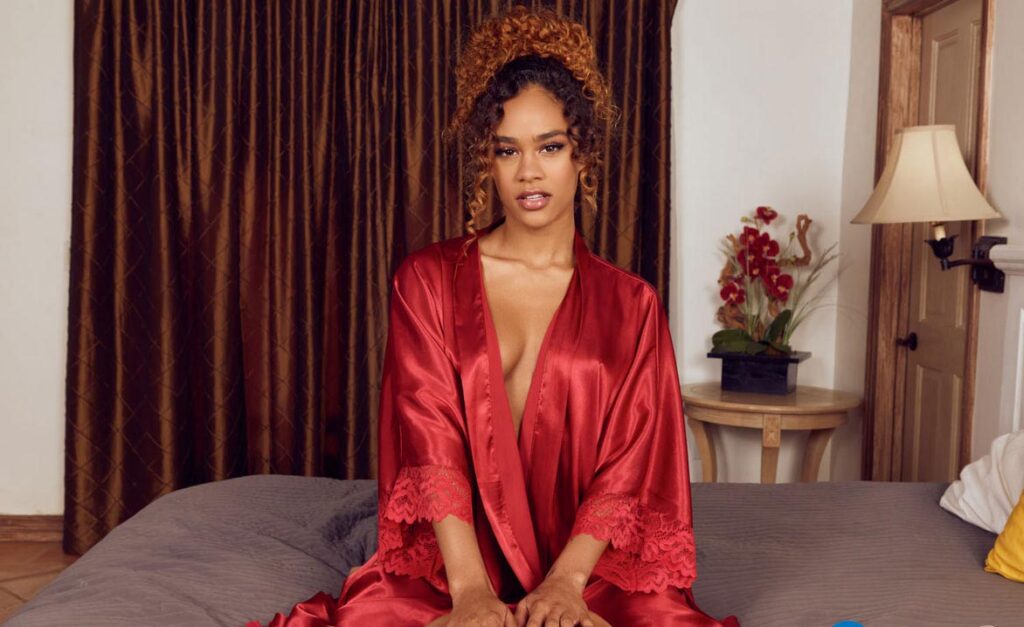 Things are about to get wild! Tonight, Scarlit decided to enjoy a nice, long shower to relax. Meanwhile, you came up with a plan to play a little prank on her. Sneaking into the bathroom armed with a dildo, Scarlit has no clue what's coming. As you pull back the shower curtain, she lets out a startled gasp, but soon enough, fear turns into desire. Scarlit craves your dick, especially in her mouth, so why not give her what she wants?
#1: Slammin' Endurance in Atlanta
⇒ FuckPassVR (Review) with Lily Starfire!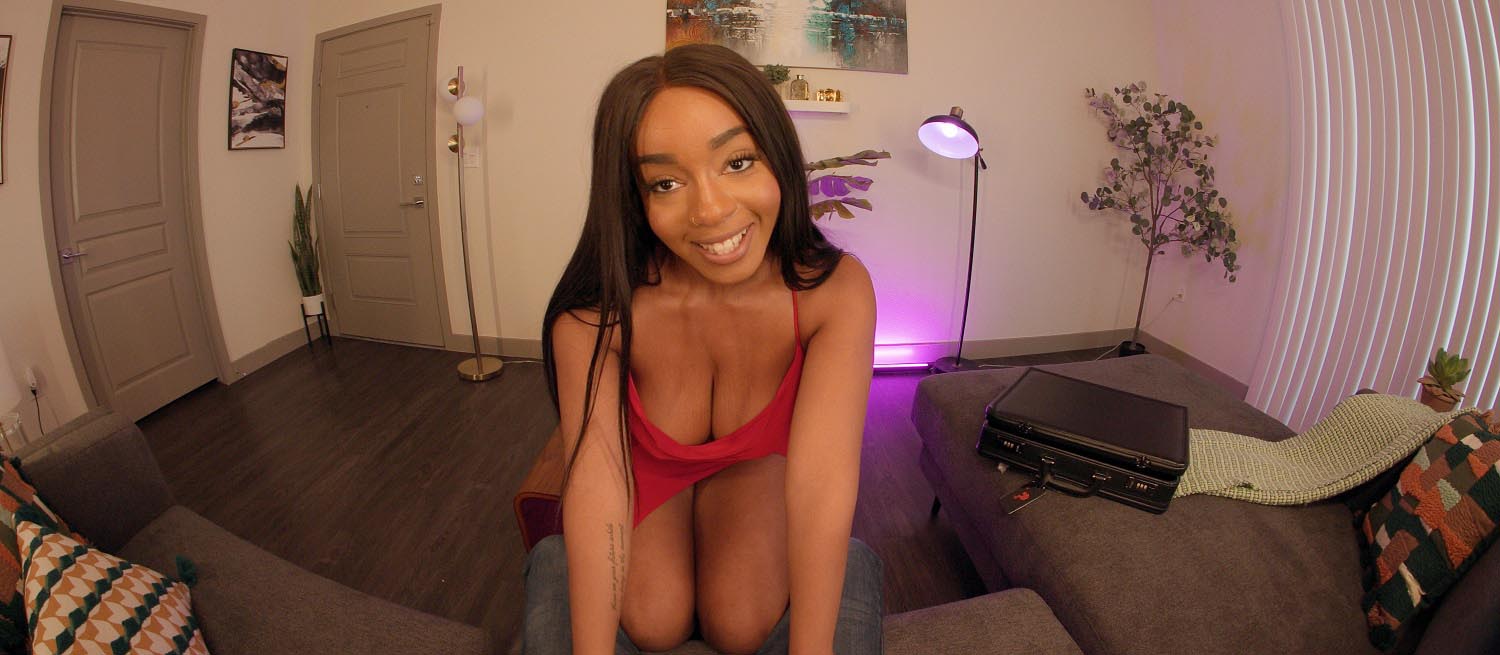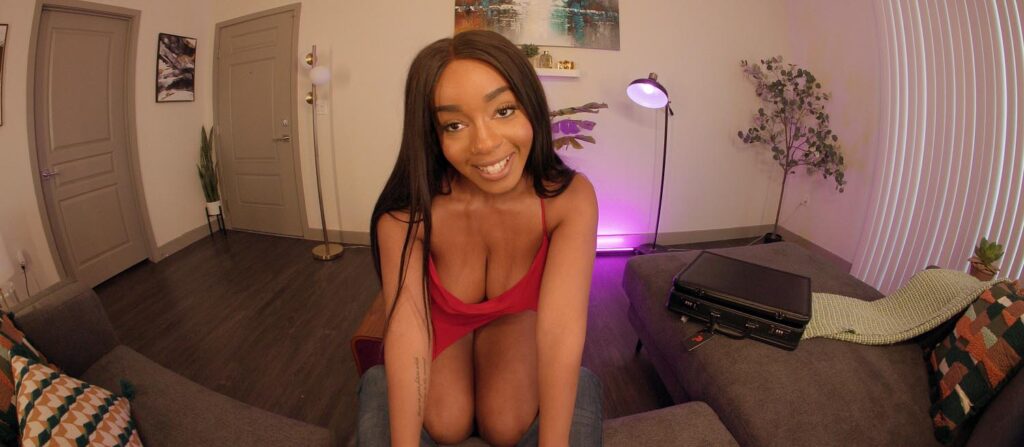 So you are in the lounge in your hotel. And you bump into none other than the drop-dead gorgeous VR Pornstar Lily Starfire. Instant connection, my friend. The chemistry is off the charts! Now, here's where it gets steamy. Lily, being her bold and adventurous soul, invites you to her room. Yeah, you know where this is going. The night is about to get real interesting. Lily spots the label on your briefcase, the one that says "FuckPassVR." And man, does that pique her curiosity! You spill the beans about your Elite Membership and she's beyond excited. She's dying to dive into some mind-blowing 8K VR Porn action with you.  Ebony VR Porn at its best!