Quick & Easy: Is VR Conk worth it?
Unique niche
Top-of-the-line pornstars
Cheap
Supports all major headsets
Great visual quality
VR Conk has been making waves in the VR porn industry, and not without reason! This is one of those VR Porn Sites you go to when you get tired of the same old "Hey, let's fuck" scenario. These guys are unique, and they are, to date, one of my favorite studios! So let's get balls-deep into VRConk!
What kind of content does VR Conk offer?
Let's dive straight into the heart of the matter: the content. VRConk offers a large library of mind-blowing VR porn that will leave you begging for more. From steamy one-on-one sessions to hot group sex to outright orgies, they have it all. So whether you're into sensual seduction, wild fantasies, or kinky adventures, VR Conk delivers the goods!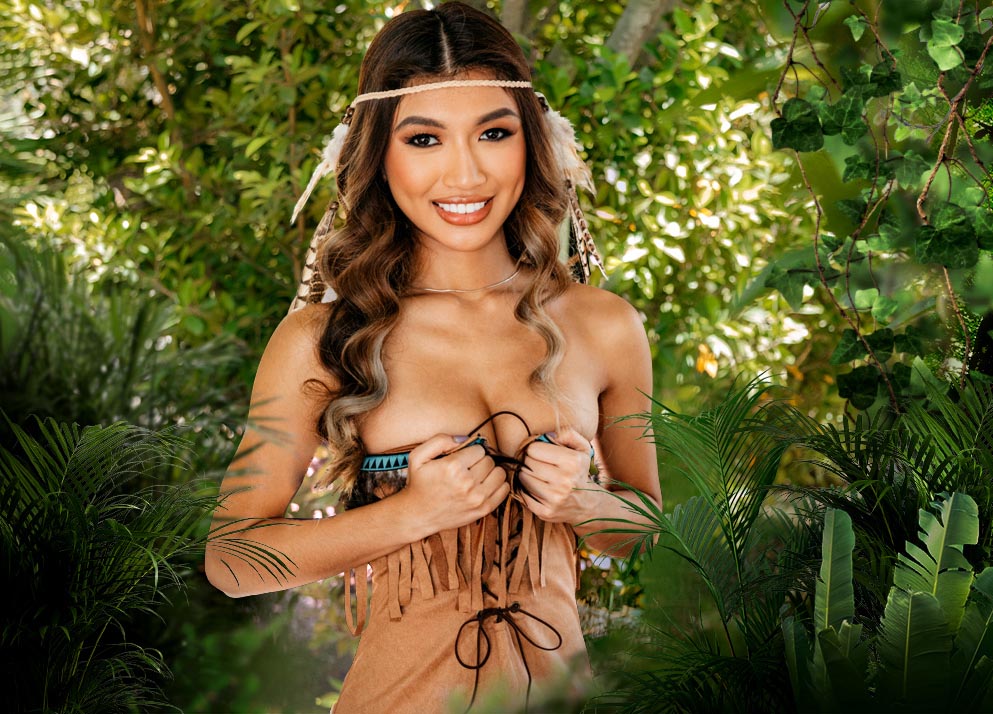 I've reviewed a lot of amazing VR Porn Sites so far, and each of them has its own style and a reason to love it. Take ⇒ VRPorn.com (Review), for example. It's the best VR Porn Site in the world because they will give you A LITERAL TON of content for the price of one subscription! From all the top studios in the world! VR Conk, on the other hand, produces its own content and doesn't have so many videos to offer, but I can safely say that its videos are some of the most memorable ones I've ever had the good fortune to watch. I mean, I do have a righteous wank session, but it's fapping to a unique storyline, a CRAZY ASS HOT chick and a good sense of humor. In addition, they upload their content weekly, so you'll never run out of steamy VR Porn to enjoy.
Great content, guys! A clean 5/5 from me!
Does VR Conk offer a good variety of scenes and models?
In a nutshell, yeah. VRConk's videos are XXX Parodies of famous movies. With a twist. With titles like "Wednesday Addams: A porn parody," "Fast And Furious: Las Vegas Drift," "Super Mario: Porn Parody," etc., you'll get an amazing library of VR Porn videos that will keep you in your room for a long time. Now, you may think that ⇒ cosplay porn like this sounds goofy, but just go and take a look at Charlotte Sins in VRCon's porn parody of "The Avengers," or better, even the upcoming Jessica Rabbit parody with Vana Bardot! You'll change your mind AND get a boner in a millisecond. 
I like that VR Conk understands that everyone has different tastes and desires and caters to a wide range of kinks. Their content covers different categories, including ⇒ MILF, ⇒ teen, ⇒ lesbian, ⇒ fetish, ⇒ anal, ⇒ blowjobs, ⇒ big tits, ⇒ big asses, closeups, ⇒ Latinas, ⇒ Asians, ⇒ Ebony, face sitting… they have it all, man. Just name it. No matter what floats your boat, you'll find something to rub one out to.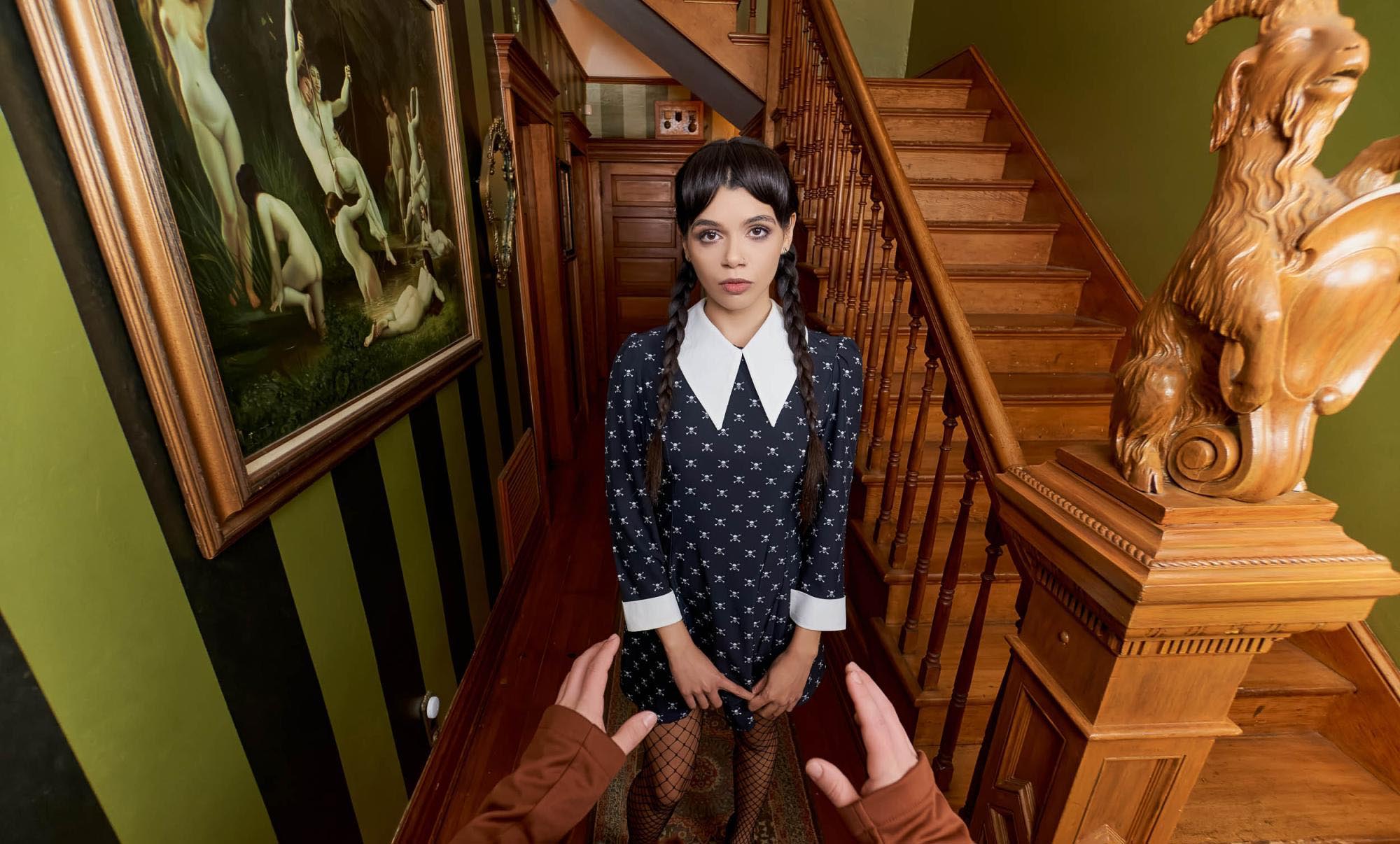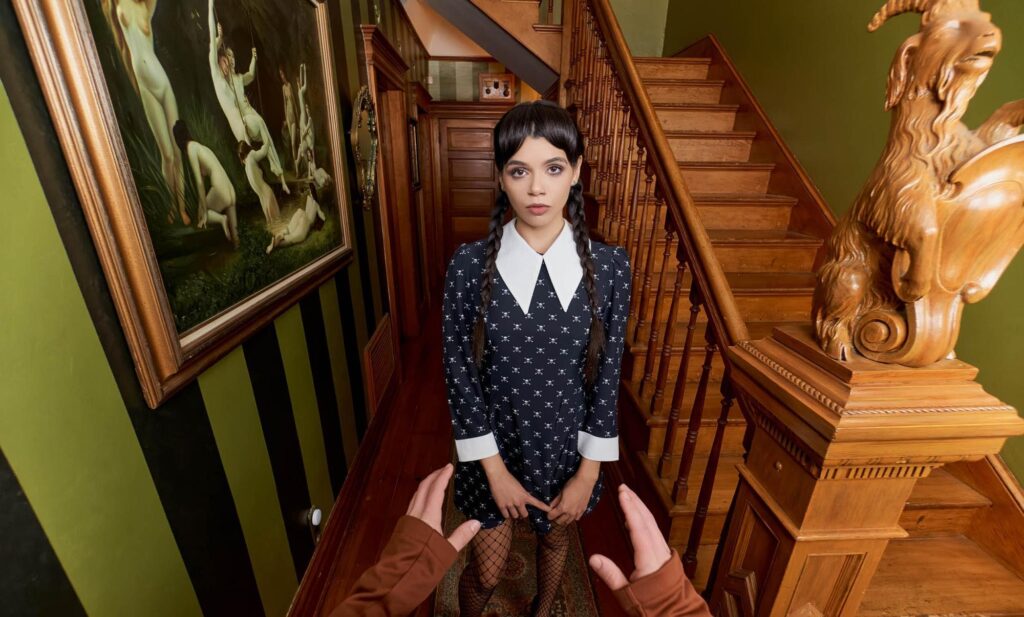 One of the standout features of VR Conk is its attention to detail. The creators of these cool videos understand that the little things make a big difference. From the subtle glances to the tiniest gestures, every movement is captured with remarkable precision, making you feel like you're right there in the room with the performers. In addition, the locations of the scenes are always chosen and decorated to fit the title of the video in the absolute best way possible!
And with a team of pornstars they have, this is one hell of a ride! Adriana Chechik, Jewelz Blu, Brandi Love, Lexi Luna, Lulu Chu… you know things are getting serious when you see those names on the same list!
4.5/5 from me here.
What's VR Conk's audiovisual quality like?
The visual and audio quality aspects of VR Conk are more than worth mentioning. Those stunning videos are all available in 60FPS, 180 FOV, and 3D 4K, 6K and 8K resolution! And boy do they know how to deliver a flawless experience. Since they started working with ⇒ VR Bangers (Review), they raised the bar with their 8K brilliance. The audio quality is shining as well! With that state-of-the-art binaural sound technology, every moan, whisper, and gasp is captured in exquisite detail. The sounds are so realistic that you can close your eyes and pinpoint their exact location! The camera work has also improved over time, especially in the sitting cowgirl pose, where it aligns with the pornstar's eyes.
With visual quality on par with the top competitors, VRConk easily earns a 5/5 from me.
One of the things I like the most about VR Conk's website is its intuitive user interface. Designed with simplicity and ease of use in mind, the website allows you to navigate seamlessly through the platform and access your favorite content with just a few clicks. So whether you're a tech-savvy enthusiast or a first-time user, VR Conk ensures everyone a smooth and enjoyable experience.
As you land on the home page, you'll get your standard filters: "Videos," "Categories," "Pornstars," "Interactive," "VR Network," and a handy search bar. We always appreciate that!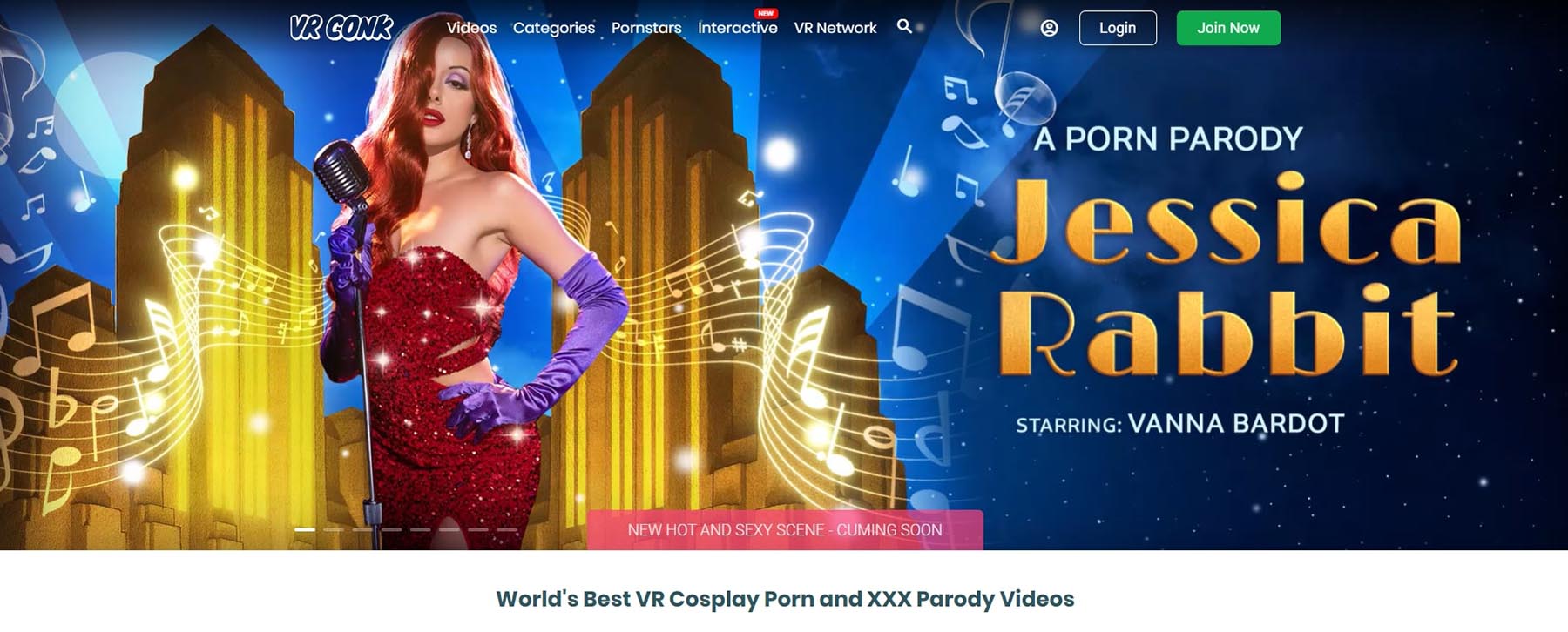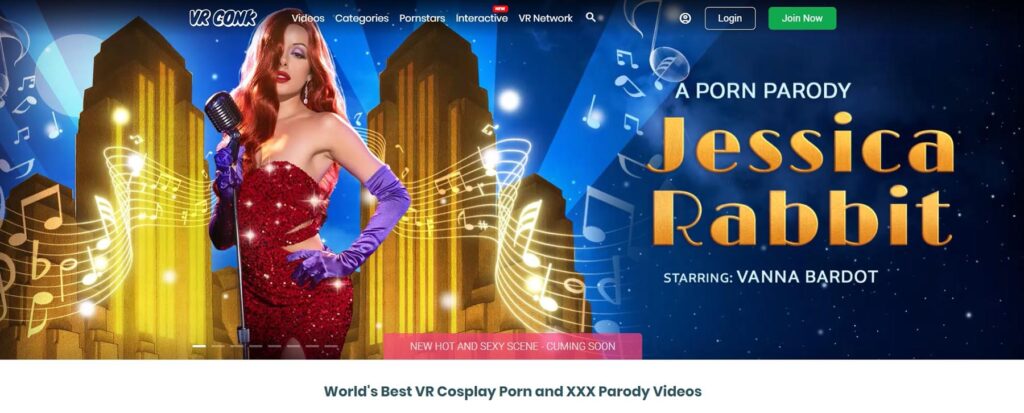 I already mentioned that VR Conk thought of everyone, right? They don't have their own videos in these categories, but for the fans of Gay and Trans VR videos, they've teamed up with ⇒ VRB Trans and ⇒ VRB Gay. Also, you'll get a pack of VR Games powered directly by ⇒ Dezyred! AND a great pack of the sloppiest blowjob videos by BlowVR as a part of their VR Network.
Finally, at the bottom of the home page, you'll find a fantastic help section where they show you how to set up your VR Headset and get the most out of your VRConk experience! Neat, huh?
Clean5/5!
VR Conk's headset compatibility
VR Conk supports all VR headsets. And with those guides on how to set them up, you can't go wrong. So no matter which headset or OS you use, they've got you covered. Whether it's ⇒ PSVR (Review), ⇒ Oculus Quest 2 (Review), ⇒ HTC Vive (Review), ⇒ Microsoft MR (Review), ⇒ smartphone (Review), etc., no worries: The studio has ensured you get your share of the VR Porn fun.
Of course, if you have any doubts about how to set up your device to watch VR Porn, check out our  ⇒ Guides on How To Watch VR Porn on every device!


They have a bright future if they continue churning out content like this! It's practically the number-one VR cosplay porn studio in the world, and they aren't exactly veterans in the world of VR Porn.
Based on what I've said so far, it would seem natural that their subscriptions are not cheap. Well, they are. VRConk is the ultimate VR porn site for those on a budget! You get three different membership options: Lifetime, One Month, and One Year Membership. It's as simple as it sounds!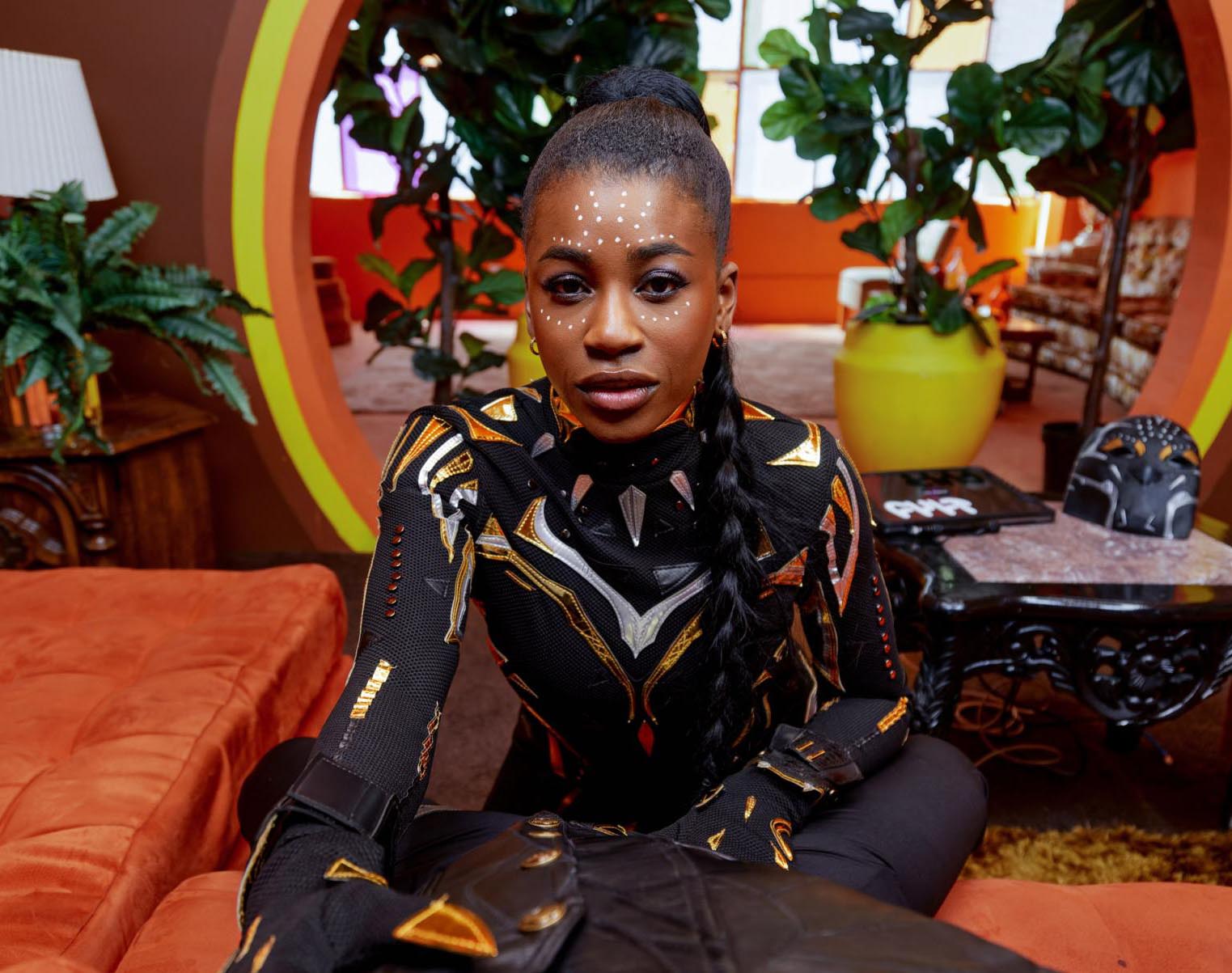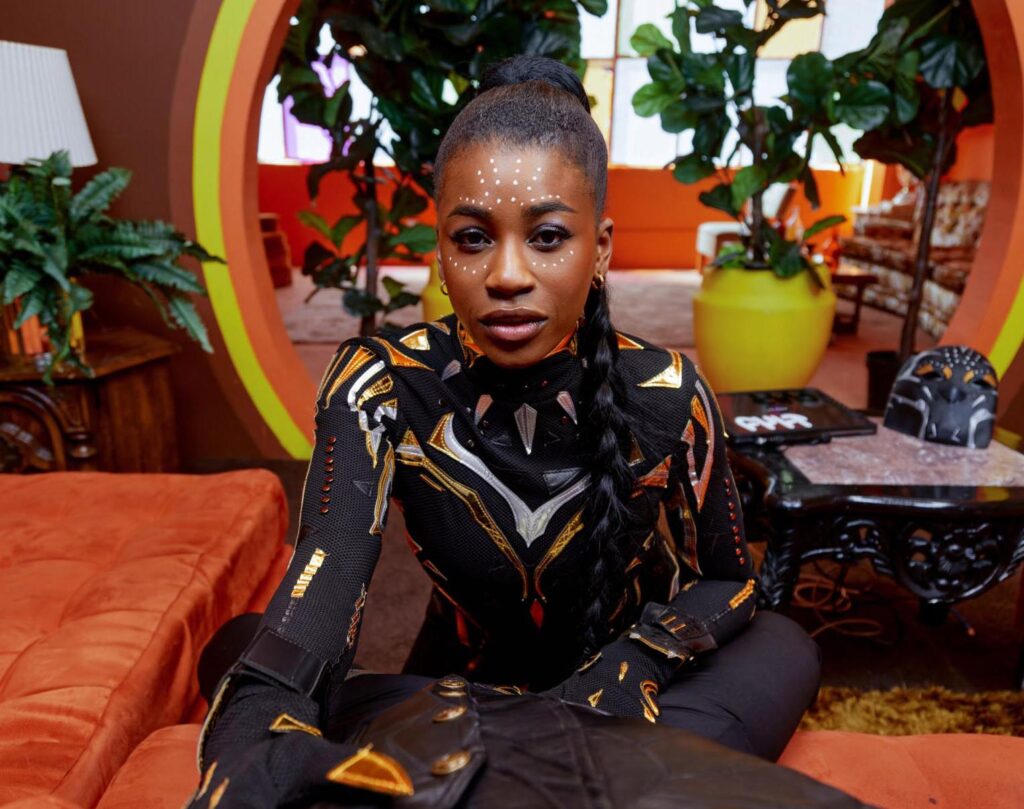 VRConk also offers fantastic limited-time offers you won't want to miss. Who knows, you might just stumble upon some incredible discounts that'll make your jaw drop! So make sure to keep an eye on them! Their prices can go as low as $0.27 a day! That's practically giving it away.
And here's the best part: when it comes to payments, VRConk is very professional. They prioritize your safety, security, and discretion, ensuring that your bank statement remains completely free of any references to adult websites. Your secrets are safe with them!
Conclusion: Do we recommend VR Conk?
In conclusion, VR Conk is definitely worth checking out. With its mind-blowing visuals, diverse content, user-friendly interface, and attention to detail, VR Conk is the go-to destination for those seeking an immersive and unforgettable VR adventure. Don't just take our word for it; strap on your VR headset and see for yourself why!
VR Conk has been making waves in the VR porn industry, and not without reason! This is one of those VR Porn Sites you go to when you get tired of the same old "Hey, let's fuck" scenario. Amazing storylines, amazing graphic quality, amazing pornstars!