Lesbian VR Porn is not too easy to find! But we've made sure you get the best: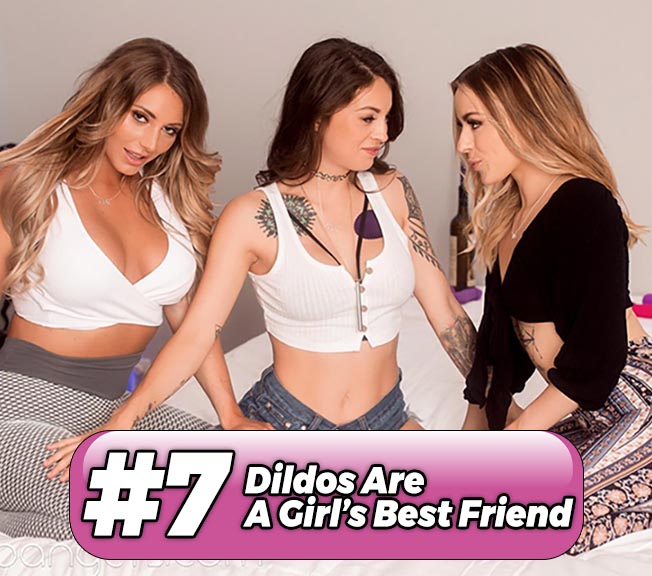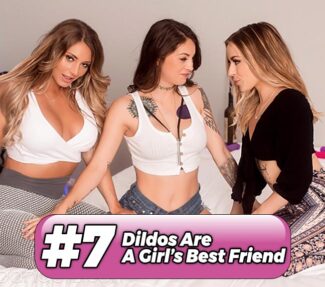 ⇒ VRBangers (Review) – Maddy May, Anna Claire Clouds & Kayley Gunner don't really care about diamonds too much!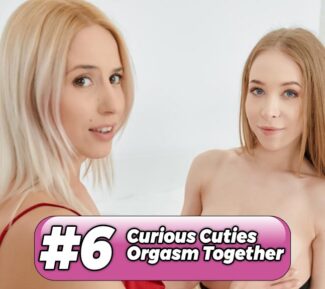 ⇒ TmwVRnet (Review) – Amy Douxxx & Nata Ocean in a pretty spicy conversation that can lead ANYWHERE!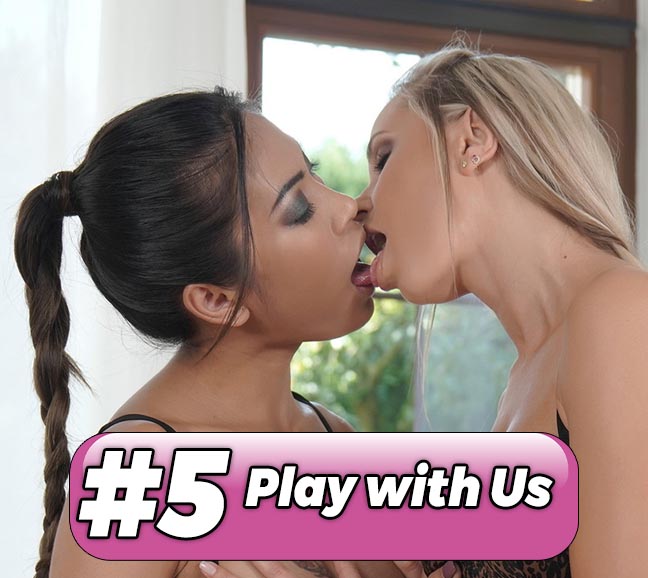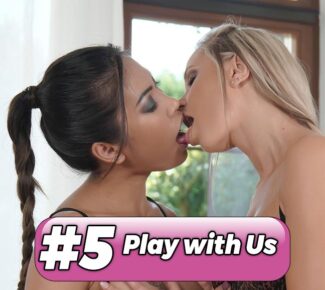 ⇒ BabeVR (Review) – Lola Myluv & Polly Pons have a thing for each other, and they finally get together! In VR, no less!
#10: Vika Lita and Vieta Angel fuck each other
⇒ Baberotica VR (Review) with Vika Lita & Vieta Angel!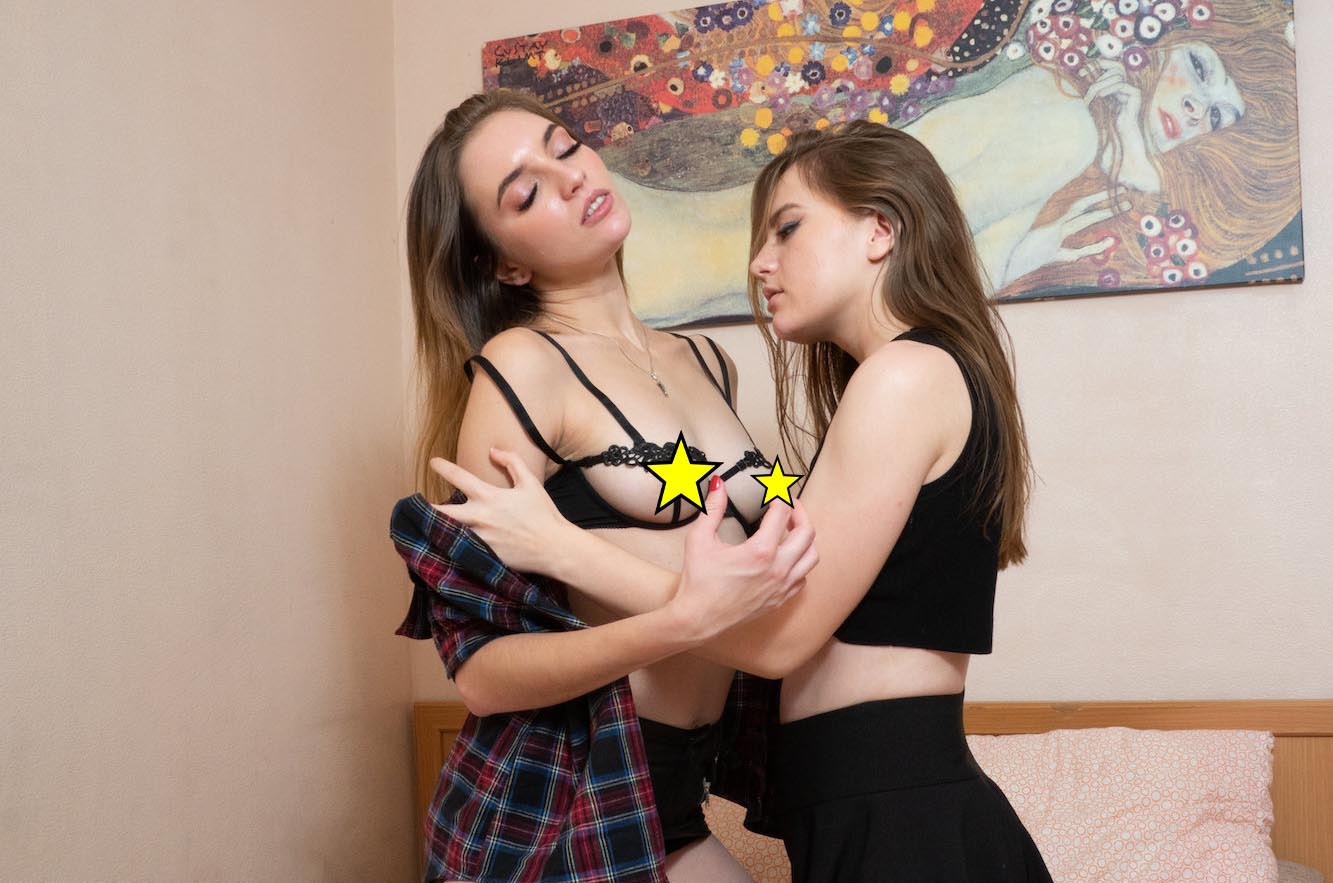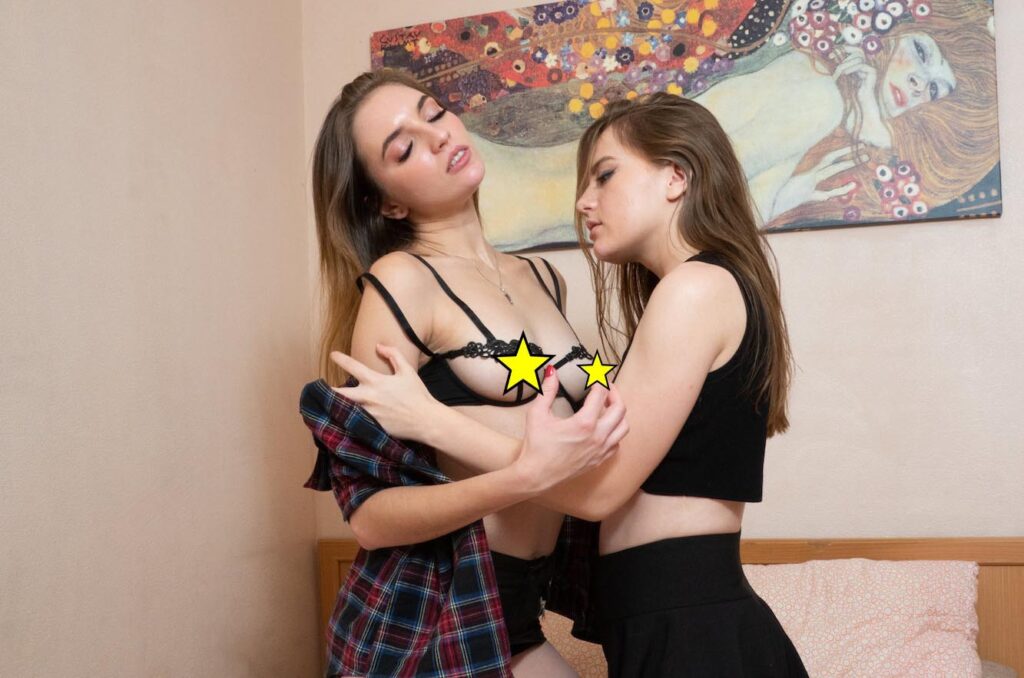 They're both rocking some hot black lingerie today and looking absolutely stunning. The moment the cameras start rolling, they can't keep their hands off each other. Vieta takes charge, bending Vika over and teasingly showing off her body right in front of the VR camera. They're both feeling frisky, and they want to ravish each other's pussies. These girls are drop-dead gorgeous with bodies that are simply perfect! Just imagine the sheer delight of having them in your bed. 
⇒ Reality Lovers (Review) with Brittany Bardot, Jarushka Ross & Sandra Sturm!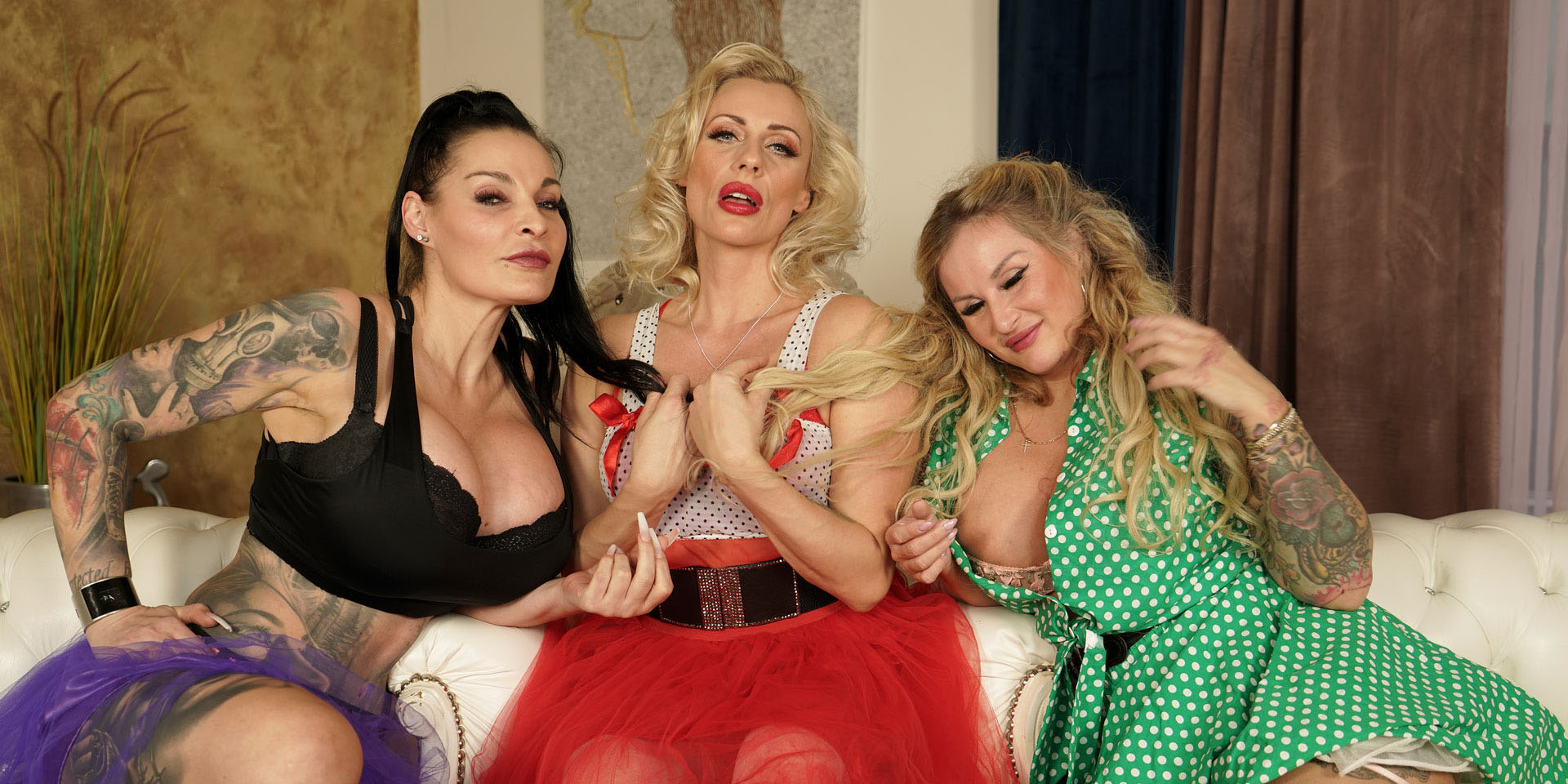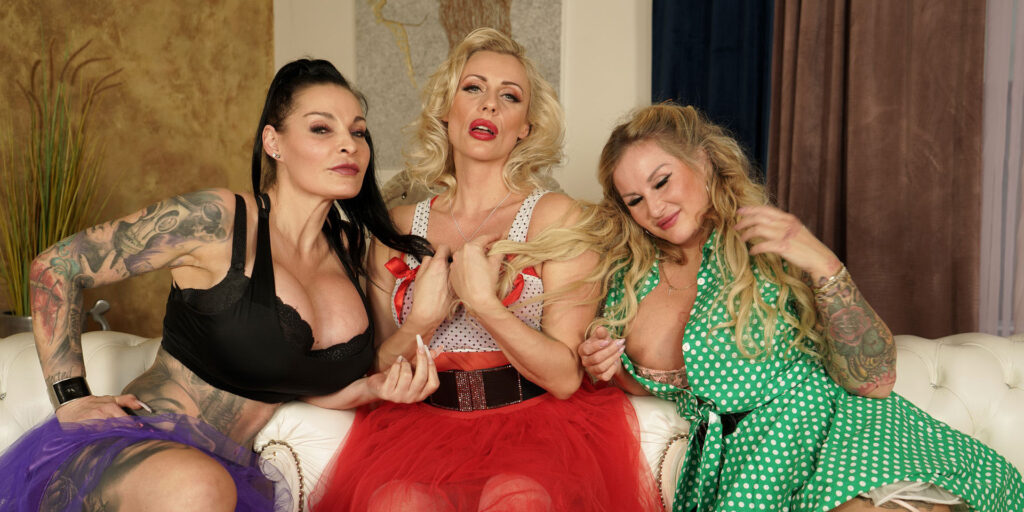 I hope you like your vegetables because these three incredible MILFs are all about veggies today! Not a single cock in sight. Just those three hotties and a whole bunch of veggies that will glide up their pussies over and over again! Who said food can't be fun? I don't even want to mention Sandra Sturm's tits - These are not only Lesbian VR Porn gold but VR Porn gold in general! Get ready for a squirt fest!
#8: Miss Olivia and Maria in a hot lesbian show
⇒ Baberotica VR (Review) with Maria & Miss Olivia!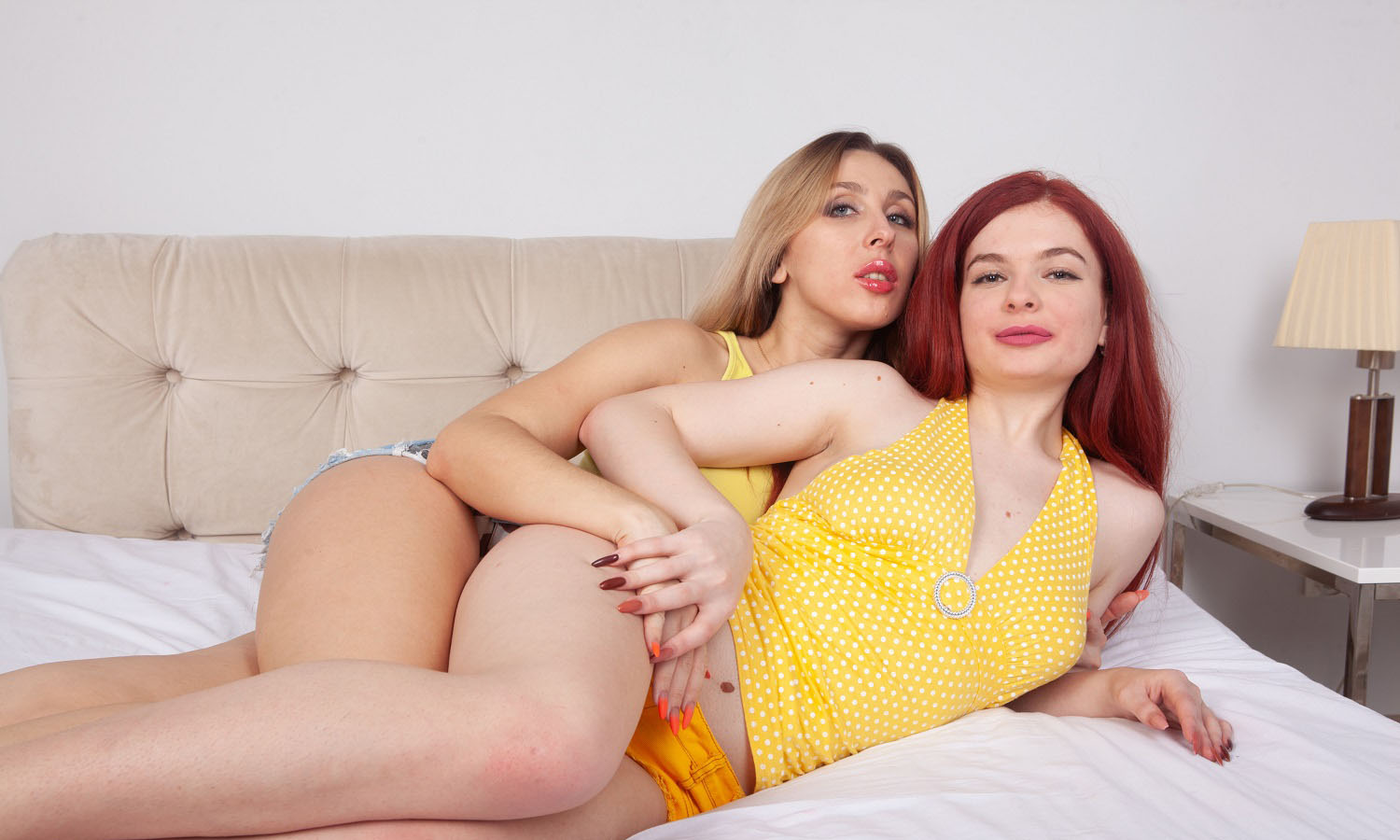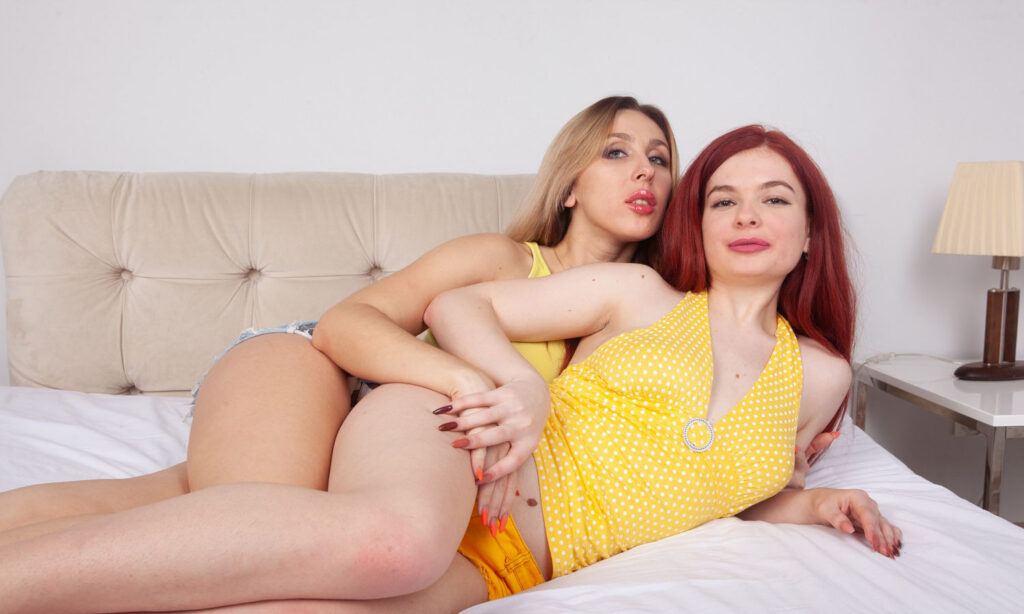 This is a jackpot! Two amazing Ukrainian pornstars going down on each other like there's no tomorrow! Just two girls and a big pink dildo! After motorboating, kissing, licking, and fingering, the toying scene is such a cool thing to see, as Miss Olivia absolutely destroys Maria's pussy! Of course, Maria has to return the favor! But that anal scene at the end... I can't even describe it.
#7: Dildos Are A Girl's Best Friend
⇒ VRBangers (Review) with Maddy May, Anna Claire Clouds & Kayley Gunner!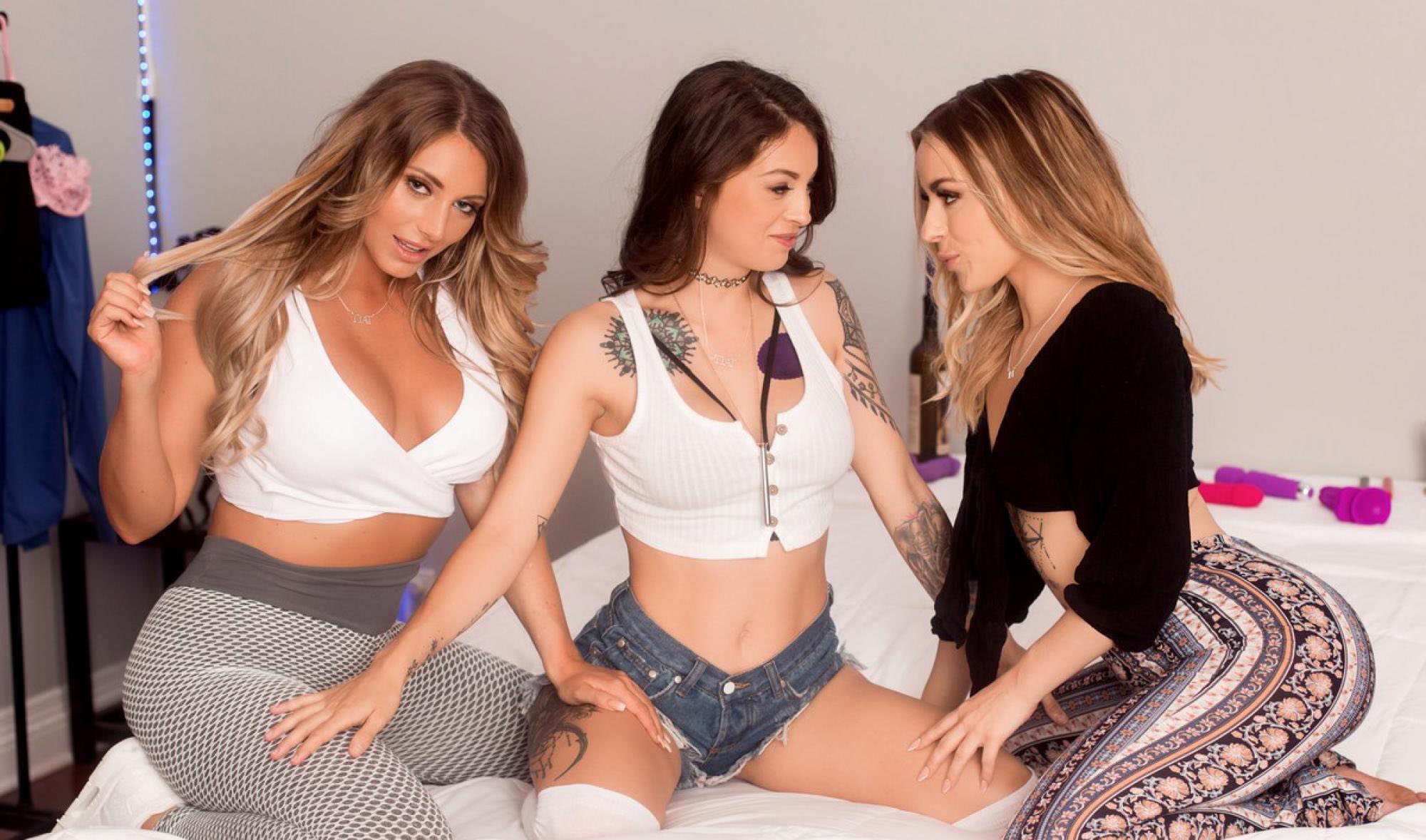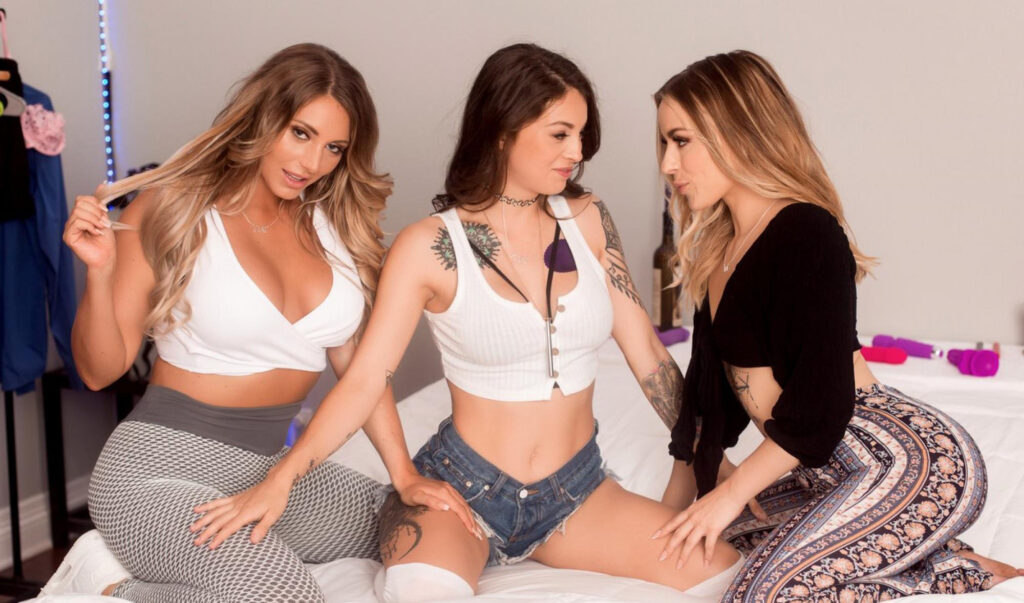 These three names on the same list and in the same room! Now just add a couple of shiny sex toys to the equation, and you've got yourself a Lesbian VR Porn fuckfest! What else do you think could happen? Pussies fucked, nipples bit, and a super cool triangle pussy licking scene! The stuff of dreams! 
#6: Curious Cuties Orgasm Together
⇒ TmwVRnet (Review) with Amy Douxxx & Nata Ocean!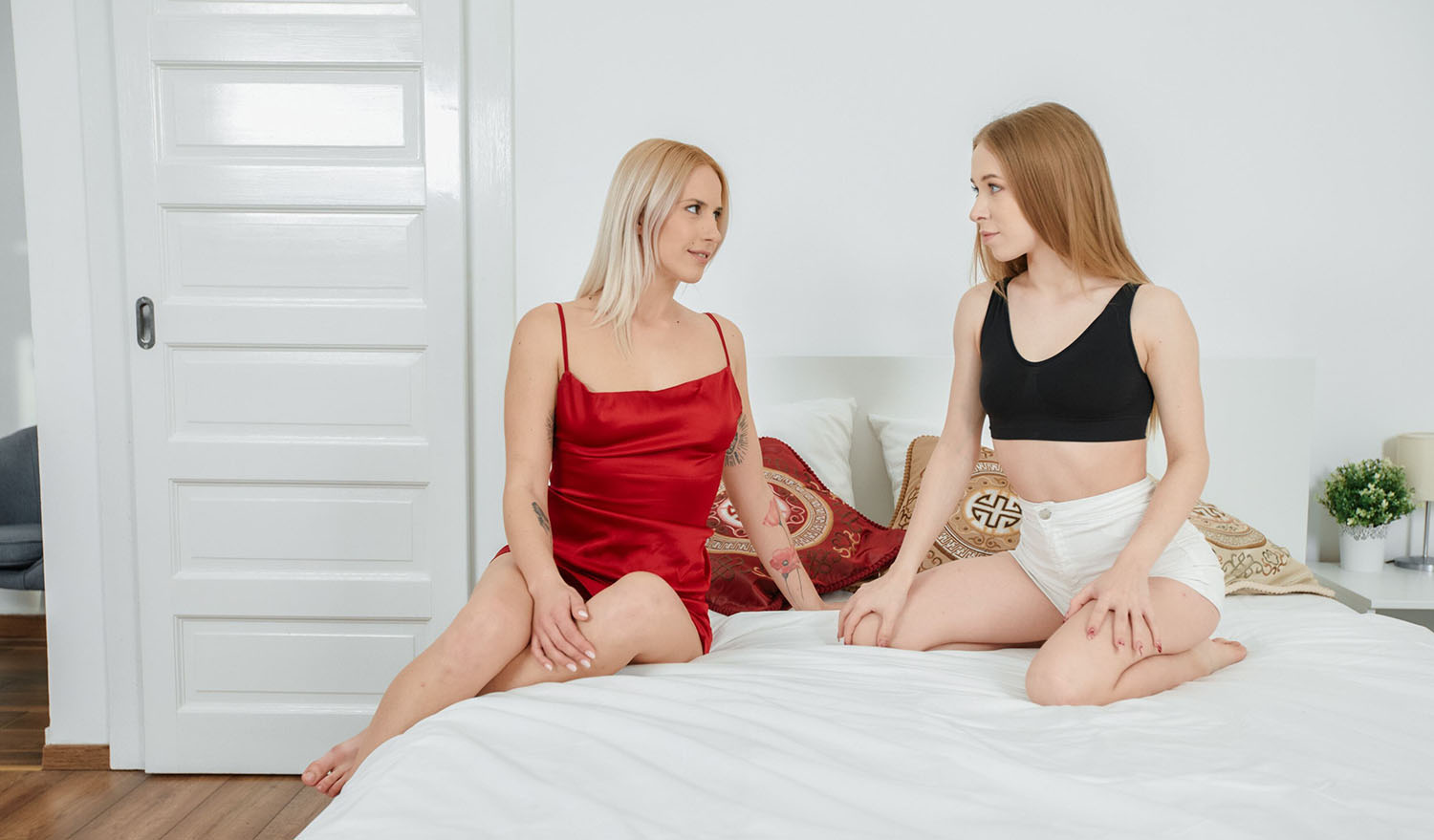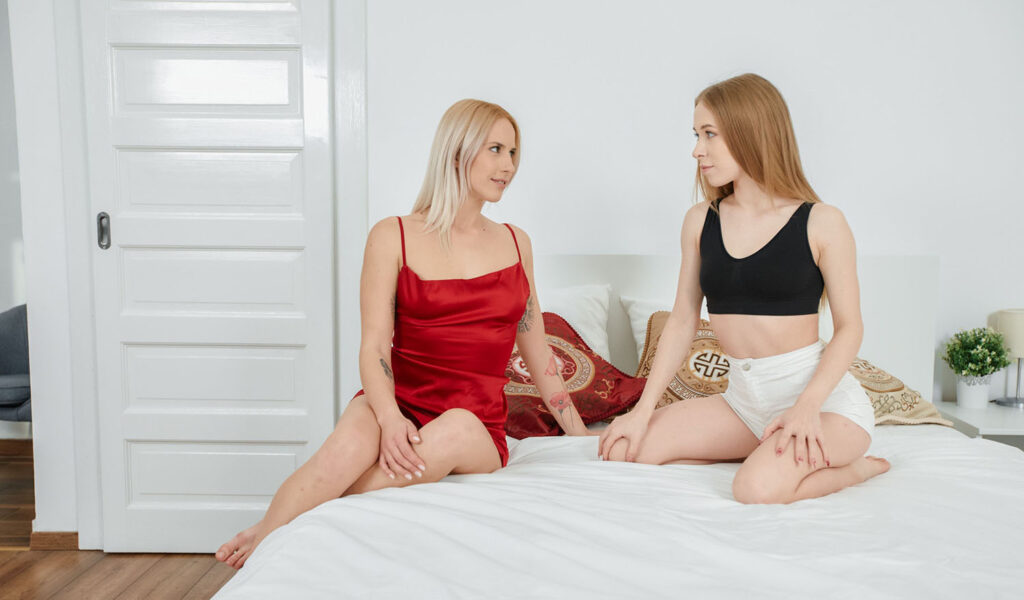 Nata Ocean drops by Amy Douxxx's room for a chat, but somehow their conversation takes a steamy turn towards sex. Turns out, Amy Douxxx is itching to explore some girl-on-girl action to spice things up. Nata Ocean slyly suggests that they can make that happen right there in the room, on the bed. Without hesitation, Nata Ocean reveals her amazing tits and tells Amy Douxxx to go ahead and give them a feel. I won't spoil it for you, because the rest is just perfect!
⇒ BabeVR (Review) with Lola Myluv & Polly Pons!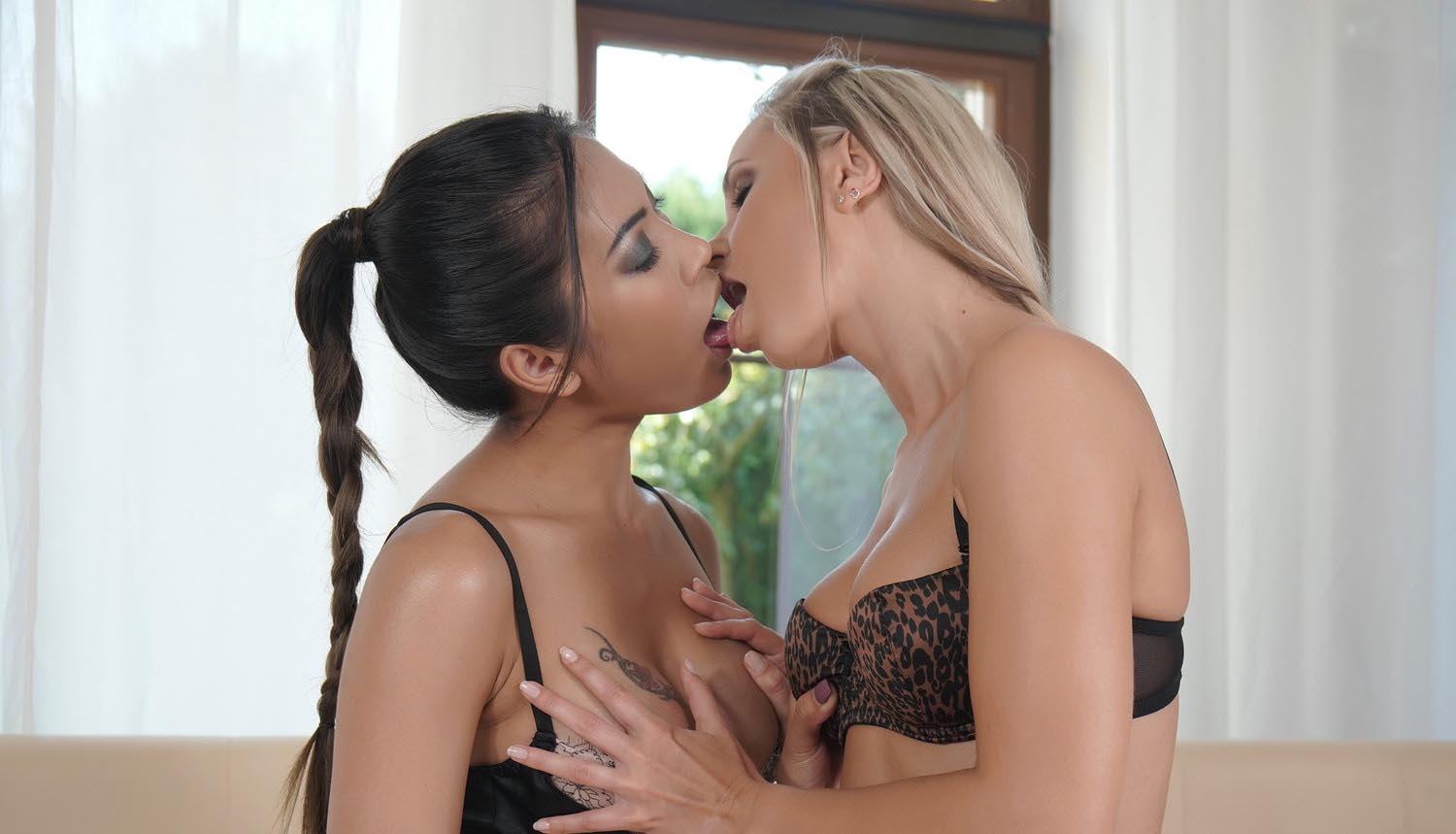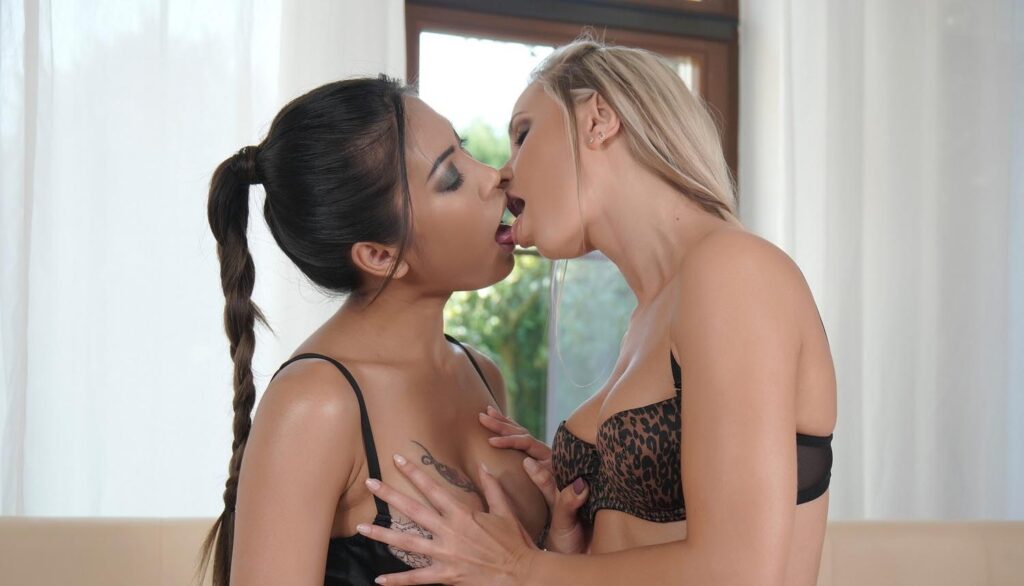 Get ready to have an unforgettable time with Polly Pons and Lola Myluv! These two stunning babes will show you what they've been craving today. I'm talking passionate kisses that will make your cock hard. They won't stop there – watch as they lick each other's hard rock nipples and dripping wet pussies. It's the steamy event you've been waiting for!
⇒ RealHotVR (Review) with Jessica Starling & Jasmine Wilde!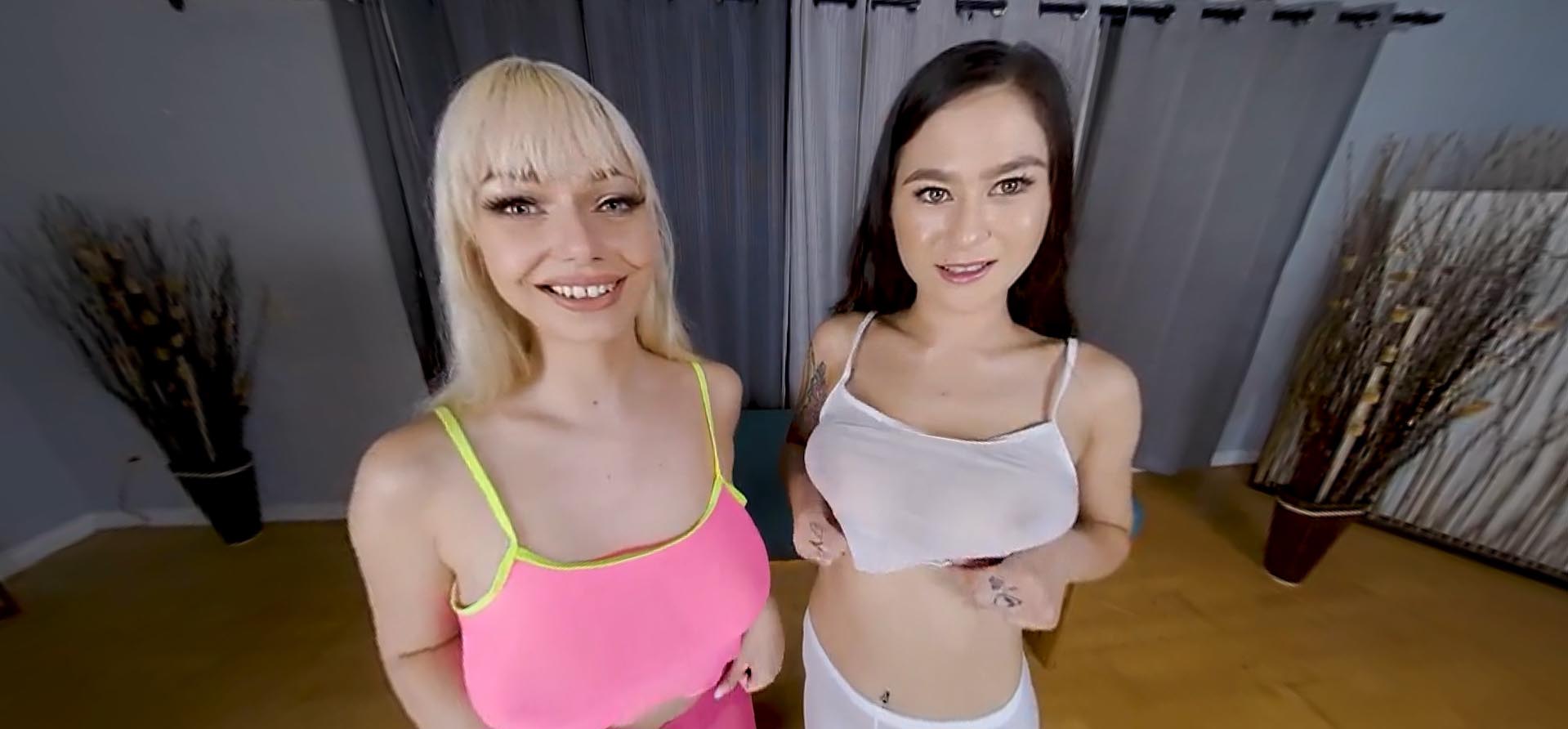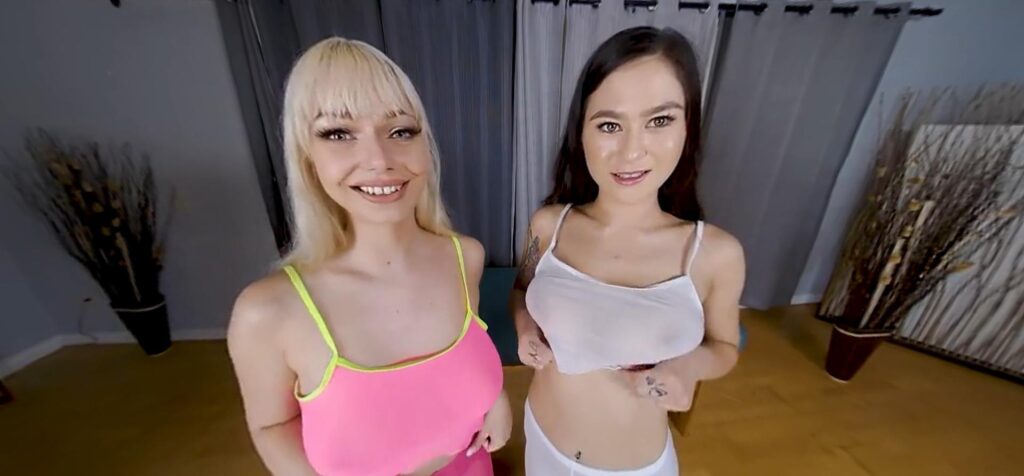 These two are amazing pornstars on their own. But, combined? They are something else. Watch them as they taunt you and show off their amazing tits right in front of your eyes! And their asses are just yearning for a good fingering! The 69 scene is super hot! That nipple-on-nipple grinding will make both of them horny, and that's where a shiny pink toy comes into play!
⇒ Stockings VR (Review) with Antonia Sainz & Lady Lyne!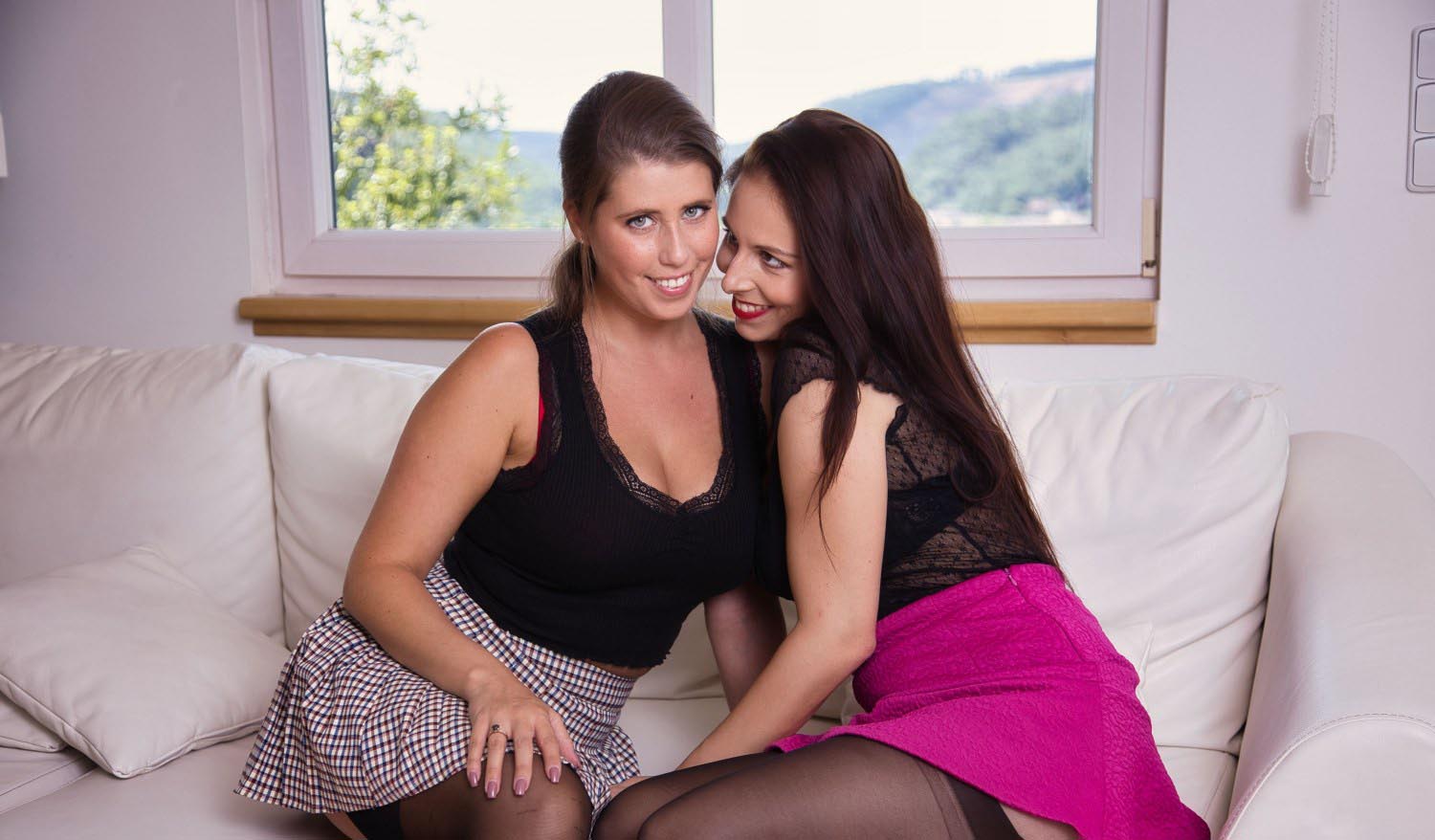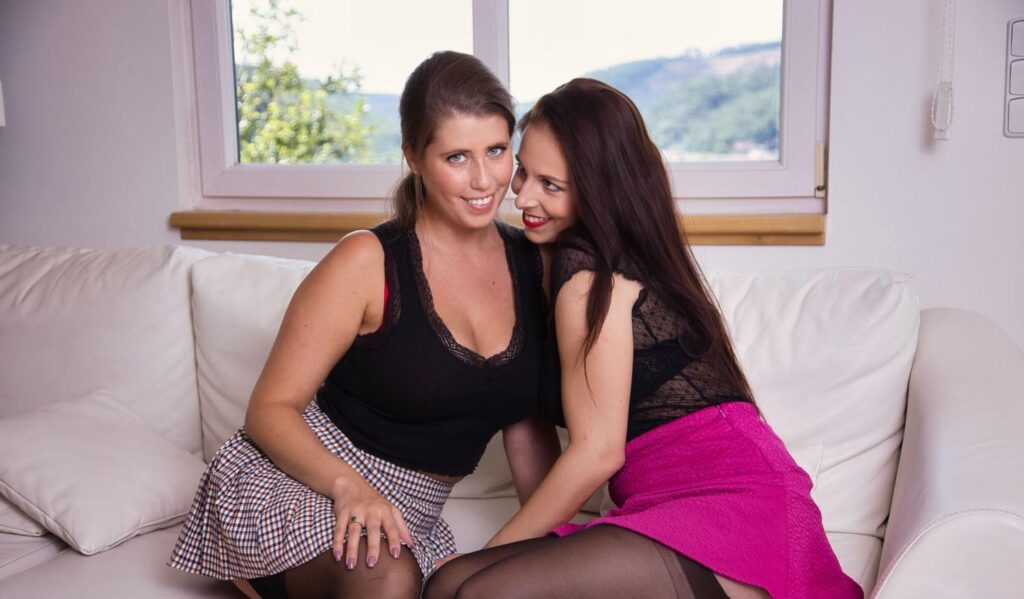 Antonia is totally into dicks, and she spills all the details about it. Lady Lyne is intrigued and has a surprise for her - stockings with a massive strap-on hidden under her black pantyhose. You can definitely imagine what she's itching to do - exactly, put it right up Antonia's ass. And guess what? Lady Lyne wants you in on the action too! They chat, and you listen! And enjoy this mind-blowing Lesbian VR Porn show.
#2: Spicy Girlish Friendship
⇒ TmwVRnet (Review) with Ann Joy & Miss Olivia!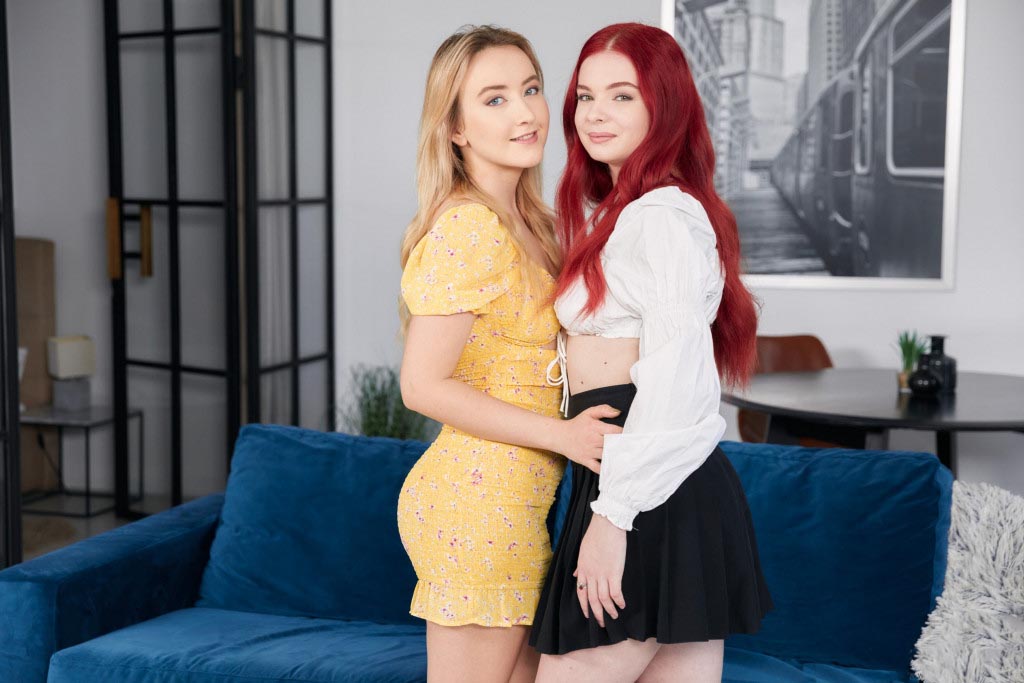 Miss Olivia and Ann Joy have been BFFs forever, and no matter how crazy busy they are, they always make sure to hang out. So, Miss Olivia invited Ann Joy over for some quality time together, playing games, gossiping, and just having a blast. The next morning, after their wild girls' night, Miss Olivia introduces you to her best friend. And guess what? She's totally down to show off all the crazy stuff they did the night before.
#1: Put Your Fingers in My Pussy
⇒ Reality Lovers (Review) with Leyla Heart & Sabrisse.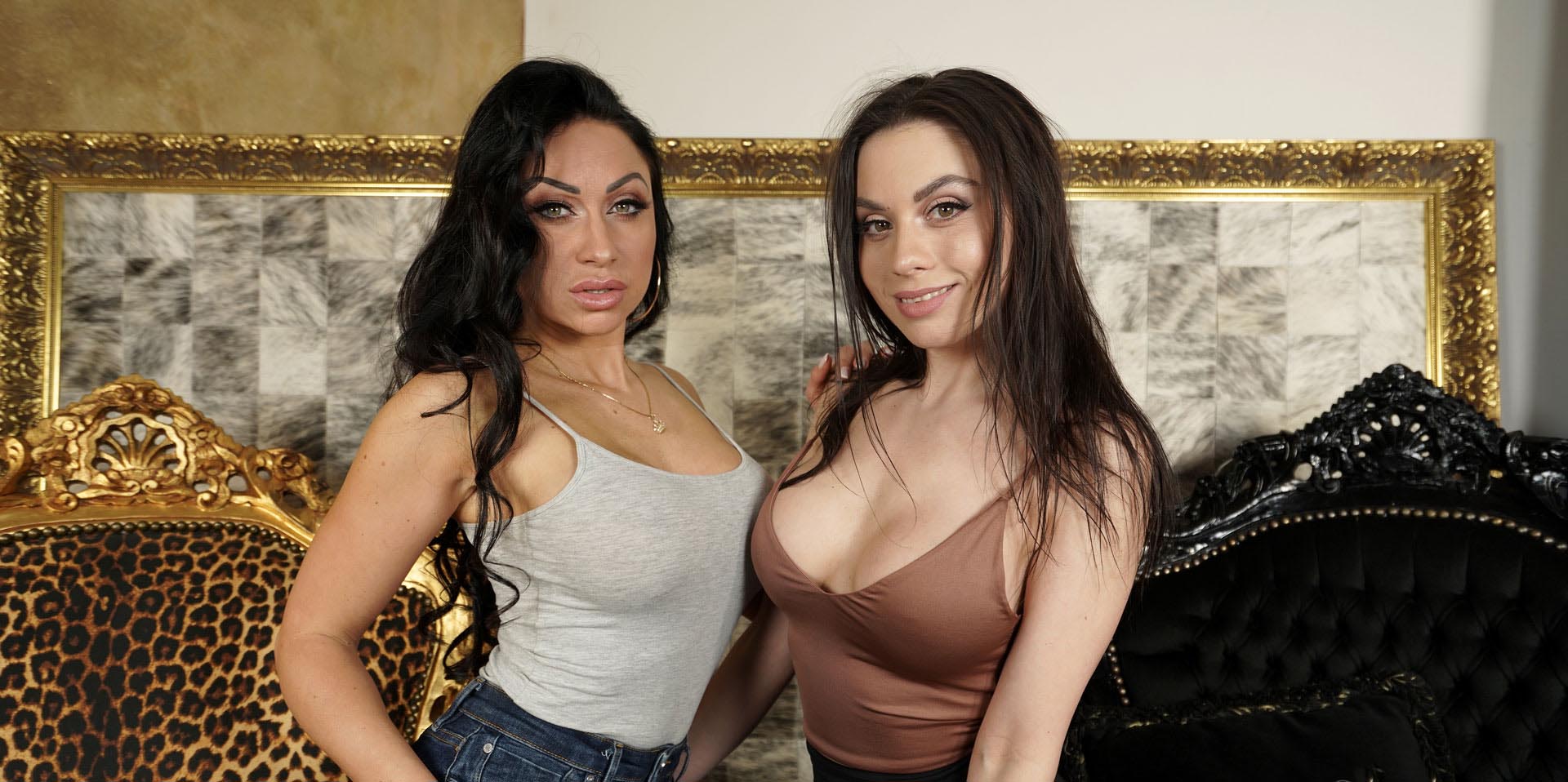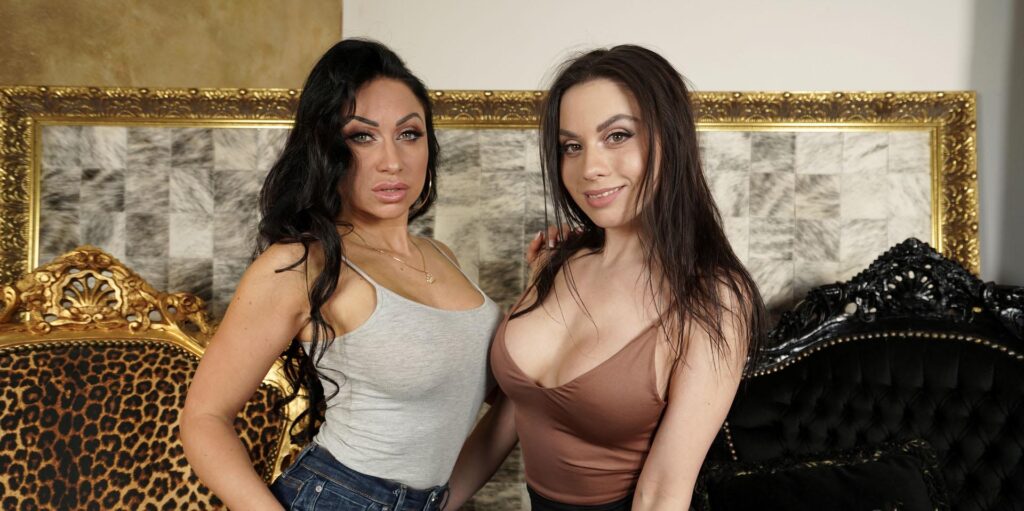 We bump into them in a fancy apartment; all dressed up and ready to go. Little did they know, things were about to get wild and messy. The girls start a conversation, and, what do you know, they both happen to be here for a photo shoot, just by chance. But let's get to the fun stuff: Four perfect tits, two amazing asses and two beautiful pink pussies - and a lot of oil. Dripping and inviting those fingers to slide right into that tight pink hole. And one out-of-this-world double masturbation scene! Lesbian VR Porn at its best!