Quick & Easy: Is Baberotica VR worth it?
High-quality up to 6K
Smoking-hot European models
Unique niche
Real orgasms at their finest
Weekly new content and 150+ videos
Compatible with all devices
No photo packs
No POV scenes
This monster of a website is all about getting close and personal with a steaming-hot masturbating model. And let me tell you, you are going to spend A LOT of your time here! In a nutshell, they offer some of the best masturbation videos out there, and they will surely keep you coming back for more!
What is Baberotica's Website like?
Based on simplicity and seductive colors, Baberotica's website is a joy to navigate. Everything you need is right there, just a click away. The home page is packed to the brim with recommended models you can check out. And I'll tell you this: These models are some of the best I've seen in a while! Seeing all their amazing models, you honestly can't help but wonder hope come you didn't subscribe to this amazing site a long time ago. 


Like many other players in the porn industry, Baberotica is trying to keep its website simple. And that's a great thing.
The home page will take you across three different sections - Top solo VR movies (The collection of their top-rated videos), Latest solo VR videos (The newest videos uploaded), and Baberotica VR models (Lets you check out all of the amazingly talented girls they work with).
What sort of content does Baberotica offer?
In a nutshell, they're all about masturbation, hot girls, and wet pussies!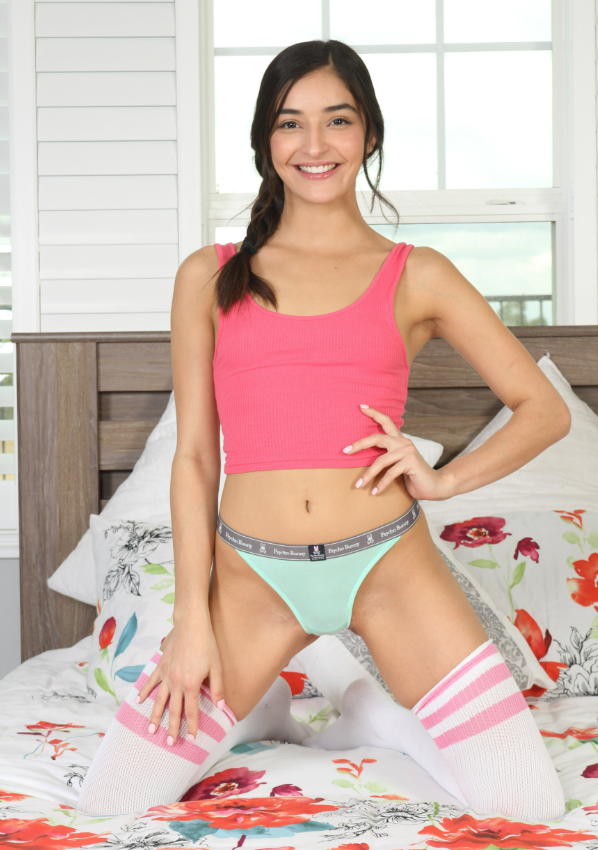 They aren't limited to classic, exclusive solo scenes, however. They know what they are doing, and they keep us hooked with those crazy-hot babes! Baberotica is among the younger sites out there. And my experience shows that fresh sites are always worth looking at. VR porn needs more fresh ideas and those erotic masturbation scenes are something we'll always want to check out!
Their girls are stunning, of course. But don't make the mistake of thinking you're in for some soft porn here. You're going to love these babes because they're horny and very eager to spread their legs for you. No matter if you prefer solo or ⇒ lesbian. Trust me - you'll have a lot of work on your hands (pun intended)! These girls don't need much more than a sex toy to make a piping-hot scene. Also, their fingers won't be shy about playing. One thing is certain: you'll hear tons of moans, and you'll see hundreds of carefully built-up orgasms! Unlike traditional VR Porn websites, this site doesn't have POV scenes, however.
Their content gets 5/5 from me.
Does Baberotica VR offer a good variety of scenes and models?
The girls… that's what it's all about on this hot VR porn site.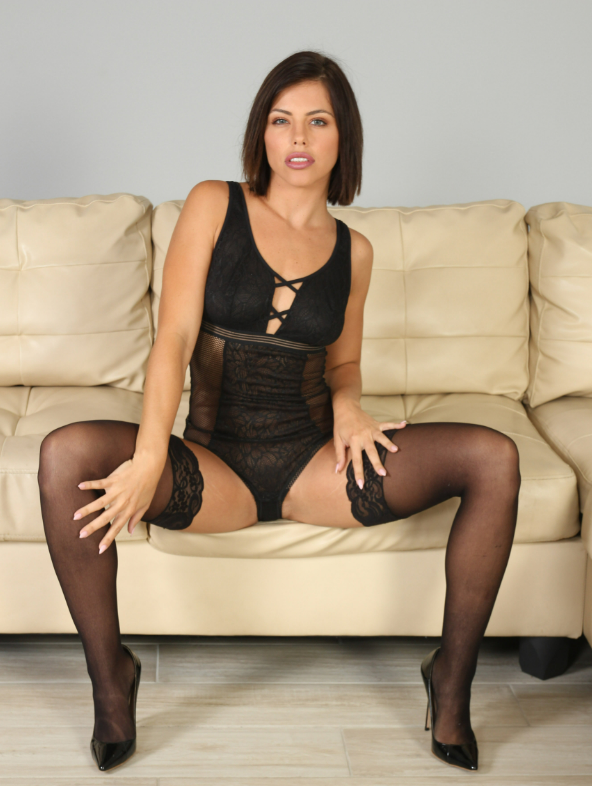 It's mostly European talent we're talking about here. Lots of studios do that, and Baberotica VR is one of them. As far as I am concerned, it's nothing to complain about. Some of the hottest girls I've seen so far in VR Porn are ⇒ blondes and ⇒ brunettes from Europe. As far as body types go, the majority of pornstars here fall into a very narrow category: slim bodies, beautiful faces, and attitudes to match. The world of VR porn definitely needs more young, horny girls like these!
Whatever you like, don't worry: you'll get your share! Natural ⇒ teens, well-aged ⇒ MILFs, and all their gorgeous partners are waiting for you to join the fun! Now, you'll find more than just new faces here. You'll also come across a few well-known names like Adriana Chechik, Blanche Bradburry, and Isabelle Deltore as well. I found myself watching tons of videos in a matter of weeks on this site. I really felt like I got intimate with these cute girls!
For Variety, I'll rate Baberotica VR with a 4.5/5.
What is the future of Baberotica VR?
Now, without a doubt, this is our favorite industry! And we really need some new, original, inventive VR porn videos and ideas to keep it fun. From a porn perspective, solo masturbation videos are nothing new. However, we can't really treat VR videos like we handle "regular" porn. It's just different! Watching a gorgeous woman get intimate with her own body is a whole new kind of adventure in VR!
In the long run, Baberotica will stay among the best sites out there if they play their cards right. Just keep giving us hot girls and hot orgasms, and we'll stay with you forever!
Make sure to follow their Twitter and Instagram accounts!
The audiovisual quality of Baberotica VR - Do they stand out in the crowd?
Visually, the VR Porn industry average is 5K+. A few pioneers, like ⇒ Czech VR (Review) and ⇒ VRBangers (Review), went straight to 8K VR Porn. You never know when the next checkpoint will be. It's all developing so fast!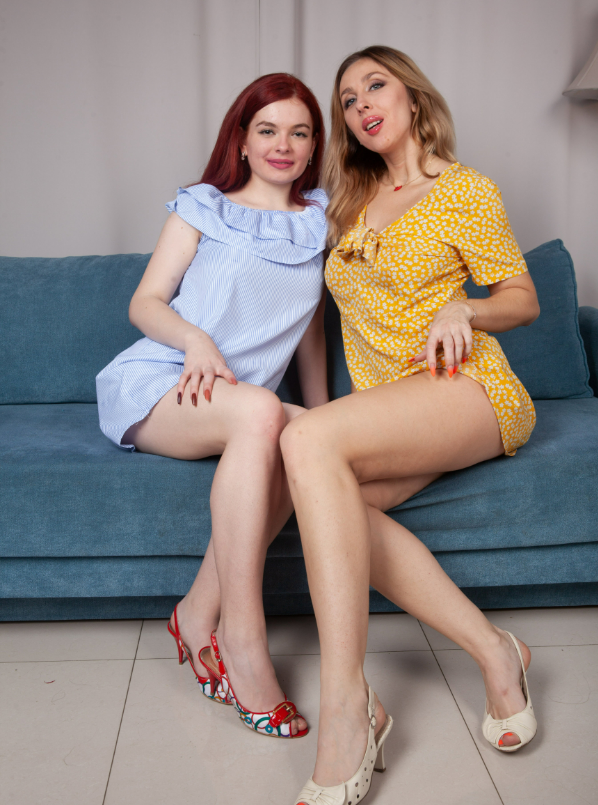 This being said, Baberotica VR delivers exclusive 4K and 6K VR porn scenes - more than enough for anyone right now! There's a lot of detail in all the scenes. I was blown away by some of the newer videos! Flawlessly shot! Close-ups are awesome, too! This is a must-have for solo/masturbation content. It was a pleasure to watch them squeeze their tits and to see their wet fingers coming in and out of their wet pussies. The creamy white toys and shiny dildos they sucked and fucked themselves with were fantastic. Watching them fingering and toying their pink pussies and stretching their tiny buttholes was something I won't soon forget.
The camera rig is high-quality, the colors are natural, and it's all very well done. There are a ton of angles to watch these hot girls from. There's no way you'll get bored!
And thanks to the binaural sound technology, you'll feel like these babes are right next to you!
It's a 4.5/5 for Visual Quality!
How expensive is Baberotica VR?
Their 1-month membership costs $29.95. It's billed in one payment with a recurring plan for 1 month. It's a standard price. If you want to get a 1-month subscription without the recurring plan, you're paying $39.95. The 6-month membership is the best deal at $89.95.
There's no hidden fees or extra charges.
It's all fast and secure! They bill discreetly and don't reference porn in the statement - you'll be the only one who knows! 
I think there's a lot to watch in 6 months, but it's up to you. Check them out for yourself because all these prices can change quickly as they offer special discounts quite often!
Which VR headsets are compatible with Baberotica?
You have a few options when it comes to headsets. There's ⇒ Quest, ⇒ Quest 2, ⇒ Oculus Rift, ⇒ Samsung GearVR and ⇒ HTC Vive. They are also compatible with ⇒ Google Cardboard, as it's the easiest way to get into VR Porn!


My experience with Baberotica VR shows that the more advanced headsets work best. The quality is crazy good, and you don't even have to use both controllers if you know what I mean! 
So, If you own any of these headsets, you are in for some crazy good fun! Of course, if you have any doubts about how to set up your device to watch VR Porn, check out our  ⇒ Guides on How To Watch VR Porn on every device!
Sites & Extras – Is there any bonus you get with the subscription?
Yes, there is! Baberotica VR membership includes 9 Exclusive Sites with AMAZING content. With unlimited downloads and streaming, you'll have access to all their videos. Plus, exclusive access to every new scene!


You can check out the high-quality photo galleries for each video if that's something you like! The site also has a search bar if you want to find one of your favorite pornstars immediately. That's something we always appreciate!
Other than that, there's not much else to mention in this section - pretty standard stuff.
It's a 4.5/5 from me for Sites & Extras at Baberotica VR!
Conclusion – Is it worth subscribing to Baberotica VR?
It's a no-brainer if you like masturbation and hot Euro girls. You have to check them out for at least a month!
Have fun! I know I did. 🙂
Baberotica VR: Our Summary
Baberotica currently offers THE BEST masturbation videos in the whole world! They've got TOP models and scenes! This site has hot babes you do not want to miss!