Great amateur content
Real amateur models
Works on every device
You can buy individual videos
Safe and anonymous billing
The content is not updated currently
No bonus sites
If you've ever thought: "Man, I wish these VR Porn models were not so perfect all the time," I've got just the thing you needed! Today, we'll take a look at another gem from the VirtualReal family - VirtualRealAmateur! Read on!
What kind of content do you get at VirtualRealAmateur?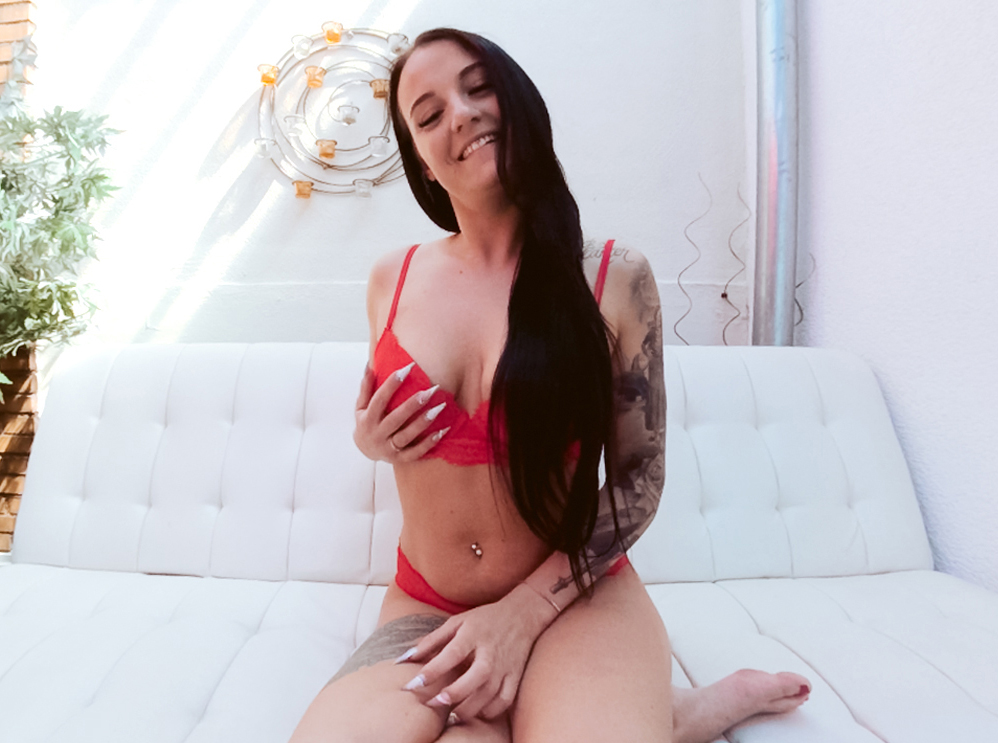 VirtualRealAmateur, as the name says, targets a growing niche that's getting more popular and important by the day - ⇒ Amateur VR Porn. They've got videos of regular folks (couples, too) getting down and dirty - for your eyes only. I love this site. Whenever I need a break from the perfection of the top pornstars, this is my go-to site because you'll get everything you get at a regular VR Porn Site but with that characteristic realism of amateur porn. If you're into ⇒ masturbation, you've got it. Lingerie? Sure. ⇒ Anal, ⇒ Threesomes, footjobs, handjobs, girlfriend experiences, different sex positions, ⇒ blowjobs, squirting, etc. Speaking of blowjobs and ⇒ squirting, make sure you check out their video called "Squirting Party" with Ashley Cumstar. That deepthroat scene is one of the best I've ever seen, and the squirting is even better! Don't even get me started on her big, juicy tits.
So far, they've racked up 35+ awesome videos in their library, although their updating schedule is confusing. At the moment, they aren't uploading new stuff, but knowing the VirtualReal family, they're always working on something exciting. Keep an eye on them!
5/5 here.
Is the variety of models and scenes good?
The variety is good. You'll get everything from skinny to ⇒ BBW, ⇒ MILFs, ⇒ big tits and ⇒ big asses, and everything else in between. There's also a good variety of hair colors, with some awesome ⇒ redheads, ⇒ blondes and ⇒ brunettes on their roster. There's not a lot of ethnic variety, though. That's something they could think about.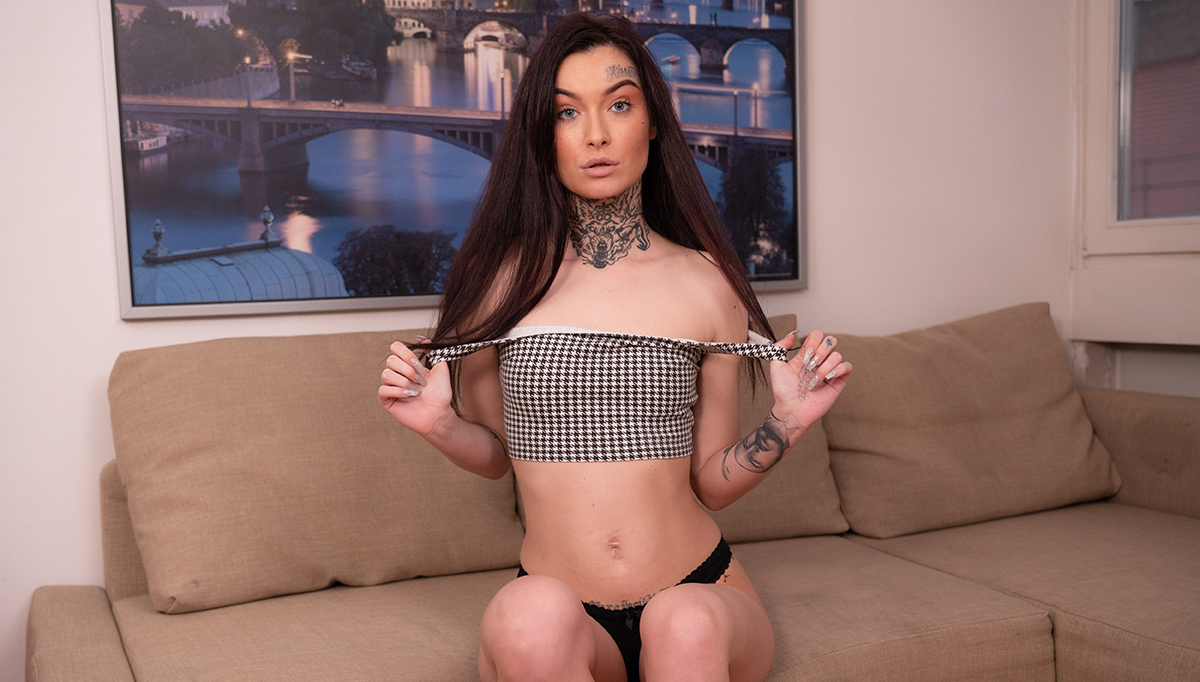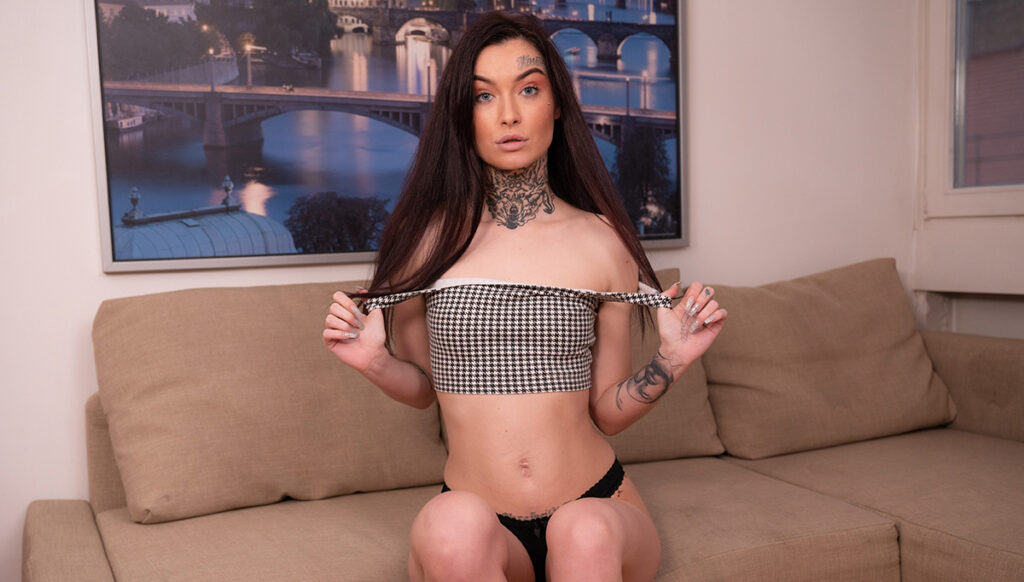 Nevertheless, the models they have are unique. Their acting is great, and every scene feels natural. Nothing forced or cheesy. I love the threesomes in particular. There's just something about them that I can't let go!
You'll get to fuck these chicks in a lot of different places. Bedrooms, on the pool table, at the bar, in a locker room, on the rooftop, in the front yard, in a doctor's office, in the kitchen… There's a lot to choose from. The videos don't have a voyeur perspective, though. All the scenes are shot in your POV 
4.5/5 from me.
Audiovisual Quality of VirtualRealAmateur
VirtualRealAmateur's videos are shot in 5K, at 60 FPS, and they also come with an awesome binaural sound system. Plus, there's a cool 3D integration in all of them! They're all shot in a wide 180-degree FOV. The video clarity is good. That's essential in VR Porn because it enhances the overall experience. If I had to compare it - it reminds me of those classic VirtualRealPorn final touches adapted to the Amateur niche. 
I don't have a problem with the image quality. I mean, if I want to have the best quality possible, I'll go to ⇒ VirtualRealPorn. So I think Amateur VR Porn should naturally have lower video quality. It's a part of the charm.
4.5 /5.
VirtualRealAmateur uses the same website template as Virtual Real Porn. All the sister sites go with this same template. The only thing that sets them apart is the color.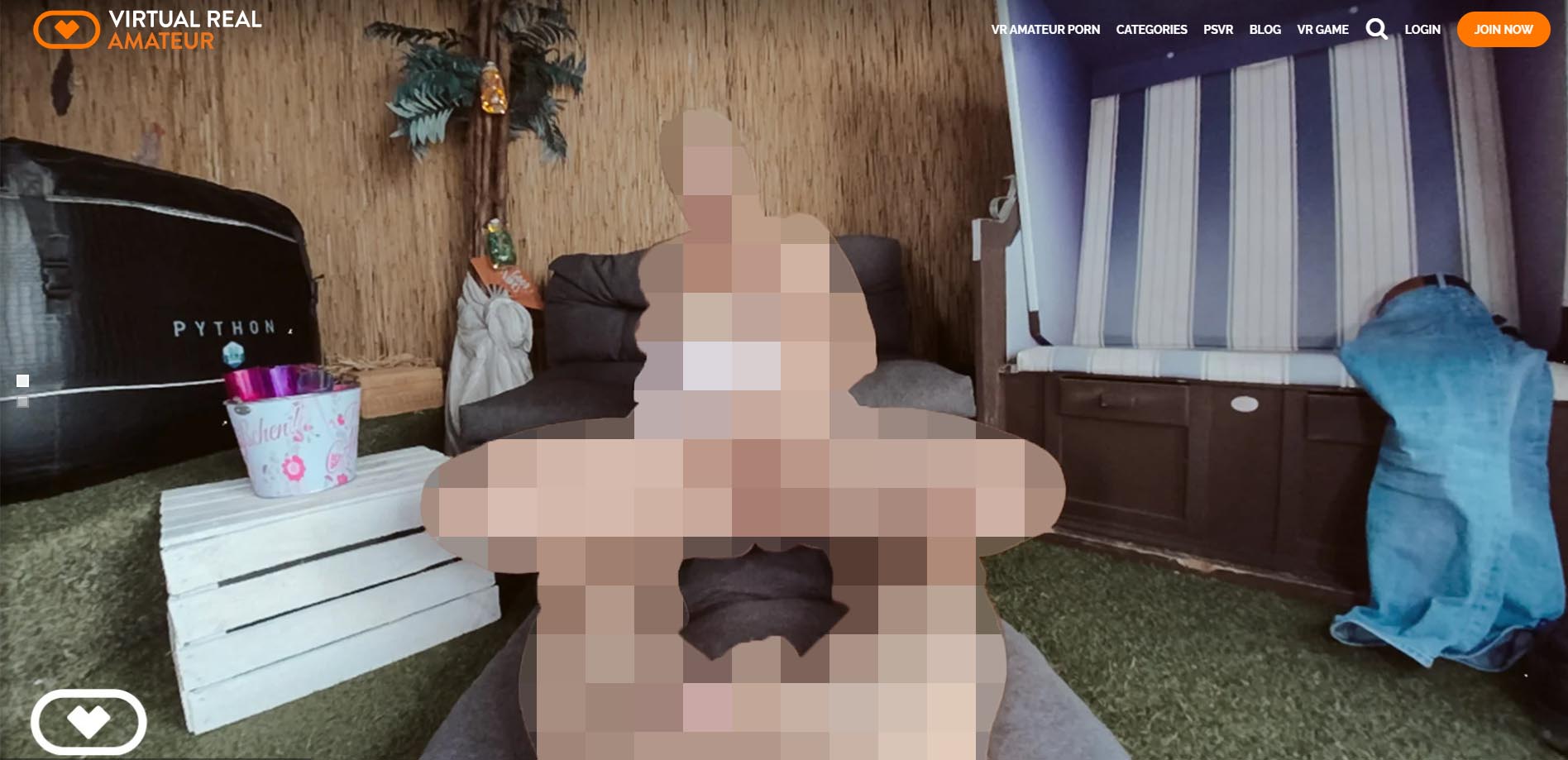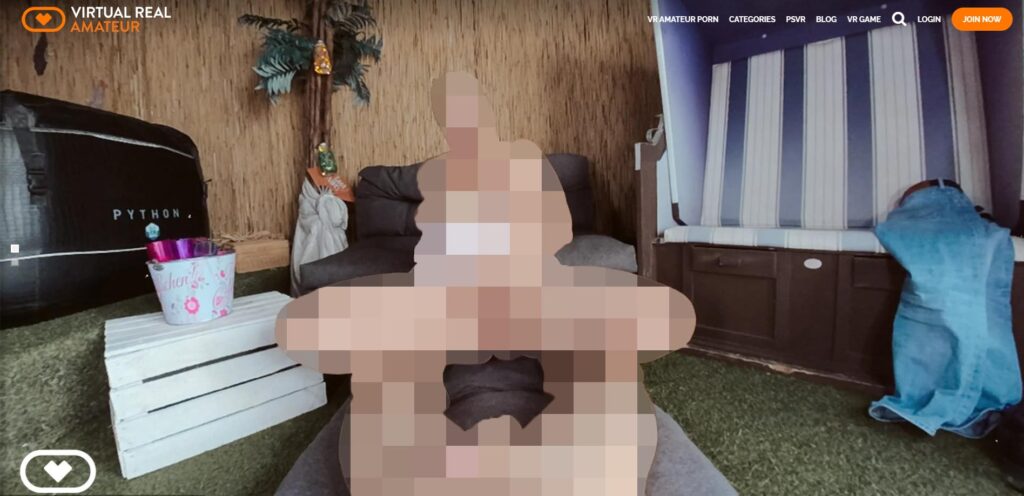 The landing page has, in a classic VirtualReal manner, a collection of all their videos. The top tabs are a bit different because they don't display the "Pornstar" tab. Other than that, you get your "VR Amateur Porn," "Categories," "PSVR" (A how-to guide), "Blog," "VR Game" (VR Love game for Rift, Vive and PC), a handy Search Bar (always a good thing), and the Login options.
As far as extras go, you'll get free trailers and photos from the sets, but that's about it. Unfortunately, you don't get any bonus sites from the VirtualReal family.
4.5/5 here.
VirtualRealAmateur's headset compatibility
VitualRealAmateur works well with ⇒ Oculus Rift, ⇒ HTC Vive, ⇒ PSVR, ⇒ GearVR, ⇒ Cardboard, ⇒ Daydream, ⇒ Windows Mixed Reality, ⇒ Valve Index, ⇒ Oculus Go, ⇒ Quest, and ⇒ Quest 2. So, no matter what you're using - you'll have a blast!


Their Help section is at the bottom of the home page - Support tab. Or, you can just visit our ⇒ Guides on how to watch VR Porn on every device! We've got all the tips and tricks to make the most of your VR Porn trip.
Pricing: How expensive is VirtualRealAmateur?
VirtualRealAmateur is different from the rest of its sister sites in this aspect.
On the other VirtualReal sites, you get your standard monthly and yearly subscription options. However, at VirtualRealAmateur, you get to buy individual videos for about $3 each. They chose this approach probably because they stopped updating the site (at least for now).
This is quite logical, actually. And I always give credit where credit is due, so I'll do the same here. It's the honest way to run a VR Porn Site. Some sites stop updating the content and still have the monthly and yearly subscription options, even though you get nothing new. Selling individual videos is a good approach to making your content available to your fans without scamming them. Kudos for the honesty, VirtualRealAmateur!
Conclusion: Do we recommend VirtualRealAmateur?
If Amateur VR Porn revs your engine, sure - go for it. The content is good and a welcome break from the world of perfect pornstars we usually see. It's a bit hard to say what will happen with VirtualRealAmateur in the future, but the content they've racked up so far is worth it. I often come back to this VR Porn Site.
You know what to do, my fellow fappers!
VirtualRealAmateur: Our Summary
VirtualRealAmateur is a the first VR Porn Site in the world dedicated to Amateur VR Porn exclusively. You get good content with real amateurs and real couples for cheap! It's a sweet deal!