Great content
Awesome pornstar roster
Crystal-clear video quality
Compatible with a lot of headsets
Safe and anonymous billing
Still not enough content
No big extras
PornCornVR is a new VR Porn Site that seemingly appeared out of nowhere. They do promise a lot! It's a part of the RealJamVR network. Now, we all know that ⇒ RealJamVR (Review) is a great studio. But does RealCornVR live up to the expectations? Read on.
What kind of content do you get at PornCornVR?
PornCornVR launched in September 2023, and they only have 10 videos at the time of writing this review. So, given that I'm working within a limited frame, I'll do my best to do it justice.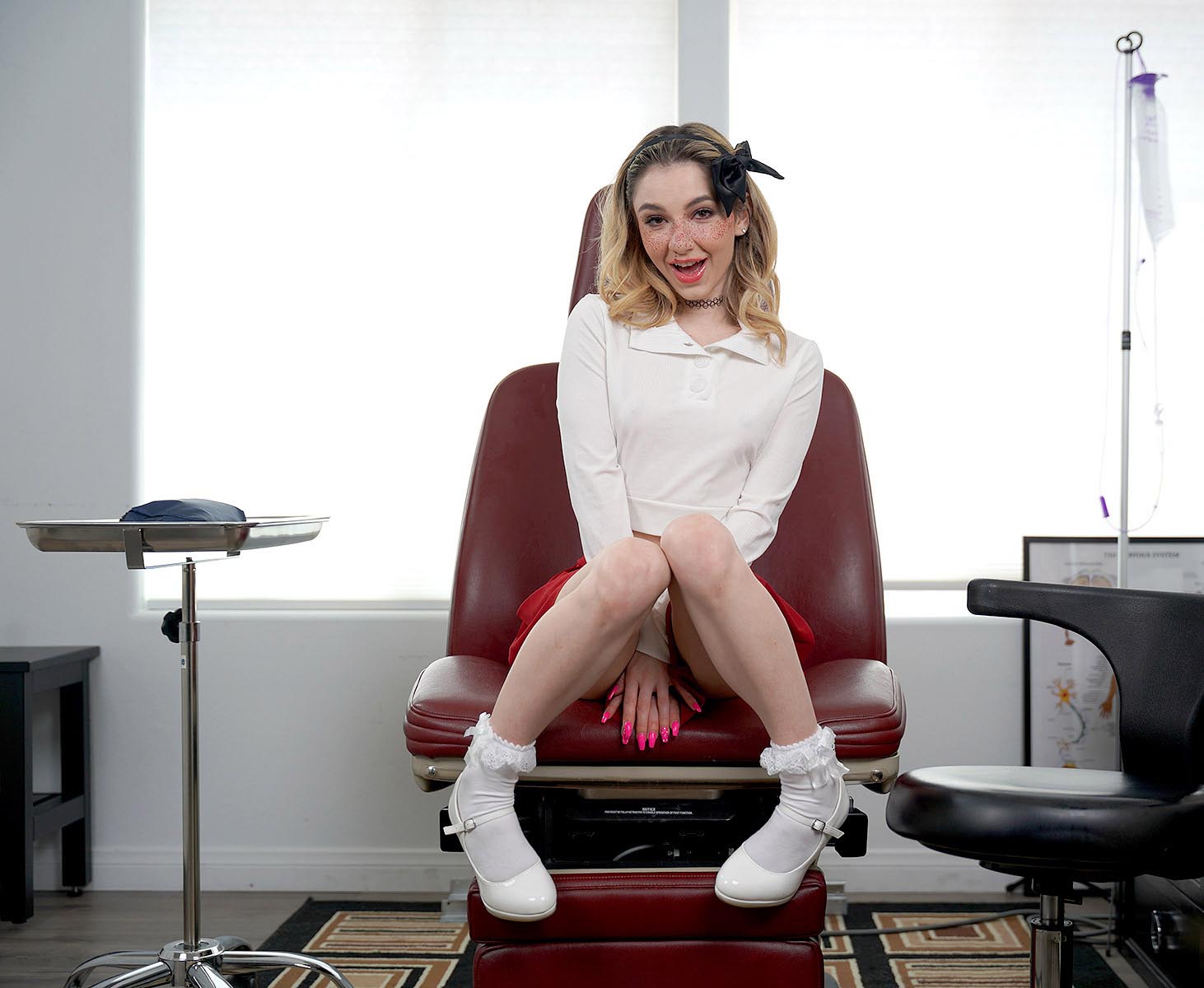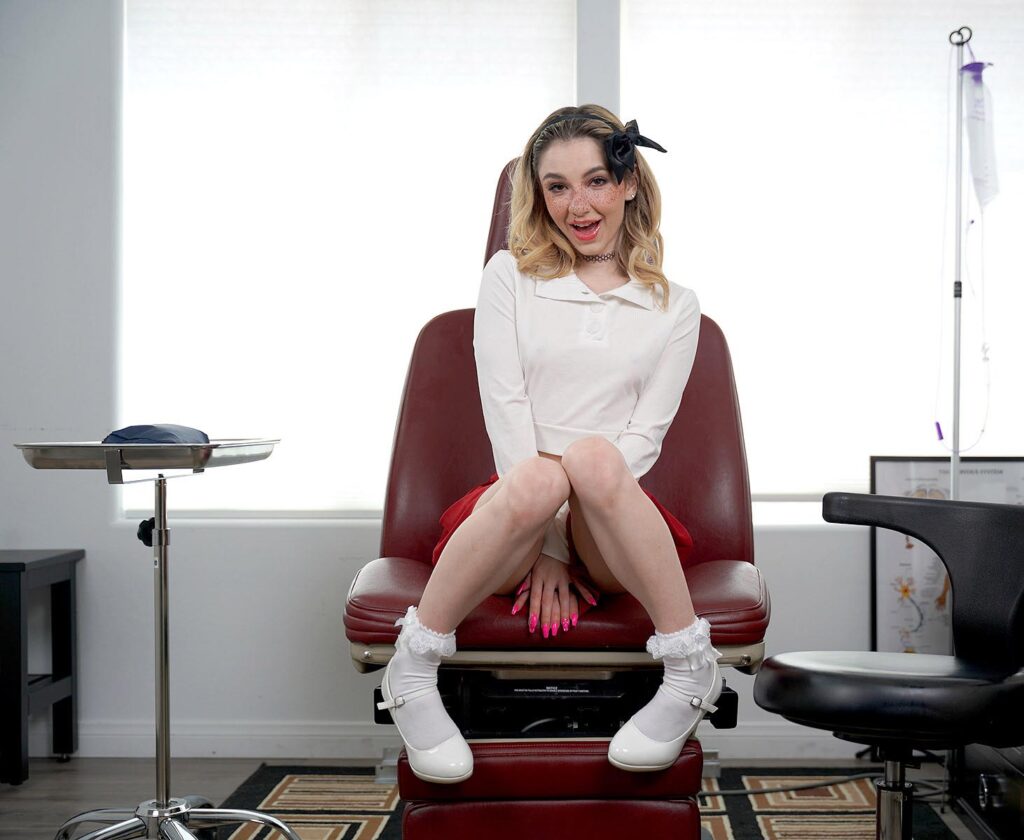 This studio seems to be updating its content once every four days, which is fantastic because it's keeping up with the ⇒ Top VR Porn Sites from the beginning! Porn Corn VR is not a niche site, much like RealJamVR. They shoot videos for a broad audience, and the ones they have so far are great.
It's too early to talk about the categories they offer; however, judging by the videos they have so far, I can see that they have a good amount of ⇒ anal, ⇒ threesomes, a nice number of different sex positions, ⇒ hardcore fucking, ⇒ blowjobs, pussy licking, etc. They have some good cum-play stuff as well. Another thing that caught my eye was the taboo stuff. Some videos on PornCornVR work with the stepdaughter/stepsister topic, which is good. It shows the willingness to explore ⇒ kinks, and that's that's always a plus in my book. Hopefully, with time, they'll become as good as the masters of this niche - ⇒ Virtual Taboo (Review). 
Overall, I wish there was more content to review. But from what I can see so far, they're aiming high. So, I'll give them a 5/5.
Is the variety of models and scenes good?
We've established many times that the models are crucial for a good VR Porn experience. They'll either make or break a video. So it's super important that a studio chooses good, talented pornstars. There are currently 15 pornstars on Porn Corn VR's roster; among them, you'll find some of the top names in the industry. Melody Marks, Demi Hawks, Madison Morgan, Charlotte Sins, Blake Blossom, Hazel Moore, and so on. If you're a seasoned VR Porn veteran, you know what these chicks are capable of. If you're just entering the world of VR Porn - you're in for a treat! The models are mostly petite, 18+ ⇒ teen hotties. Currently, there aren't any ⇒ MILFs on the site, but I'm sure they'll throw in some for good measure in the future. But you get some ⇒ Big Asses, ⇒ Big Tits, skinny, ⇒ Blondes, ⇒ Brunettes, ⇒ Redheads… all the signs of good variety.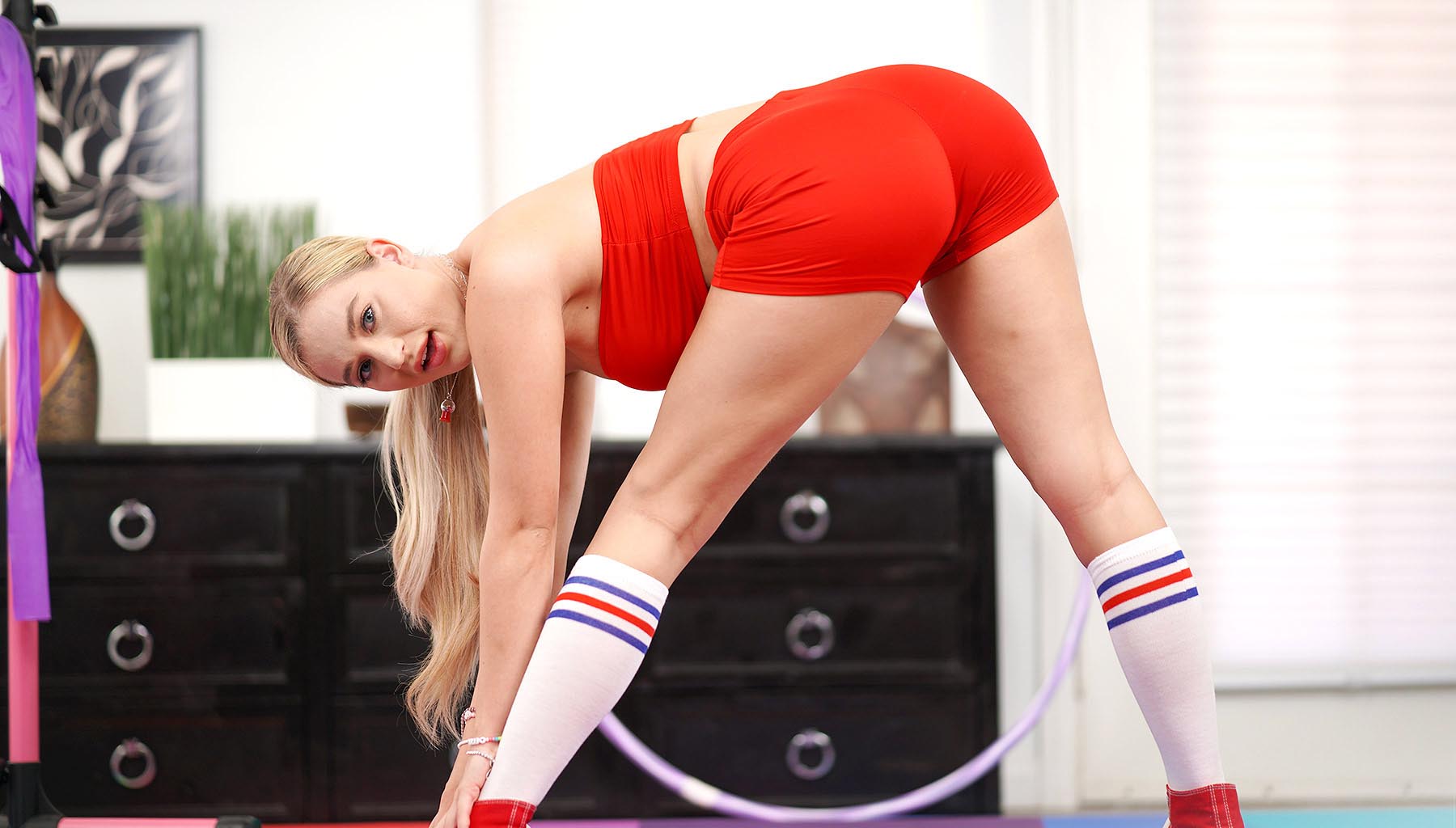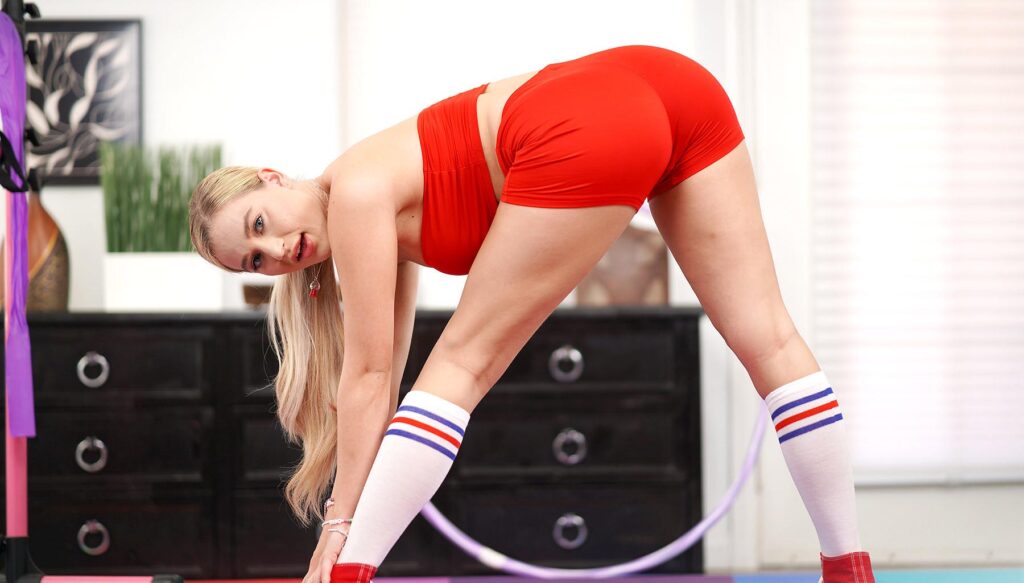 At this point, PornCornVR doesn't offer a lot of ethnic variety. The pornstars are mostly Caucasian, but you will find some ⇒ Japanese and Latino tags! So, I suppose they'll give us some excellent ⇒ Asian and ⇒ Latina videos soon! Also, some ⇒ Ebony queens are always a good addition!
Regarding the places you'll fuck these awesome hotties - so far, it's only indoors. But even so, there's a good variety, and the scenes aren't repetitive. You get your classic bedroom and living room fucking sessions, but you'll also get doctors' facilities, yoga parlors, and offices. All the scenes are from your POV, with no ⇒ Voyeur POV on the site at the moment.
Even though it's still too early to give a final rating, they get a 4.5/5 from me here.
PornCornVR's audiovisual quality
VRPornCorn likes mind-blowing VR adventures; that's more than apparent.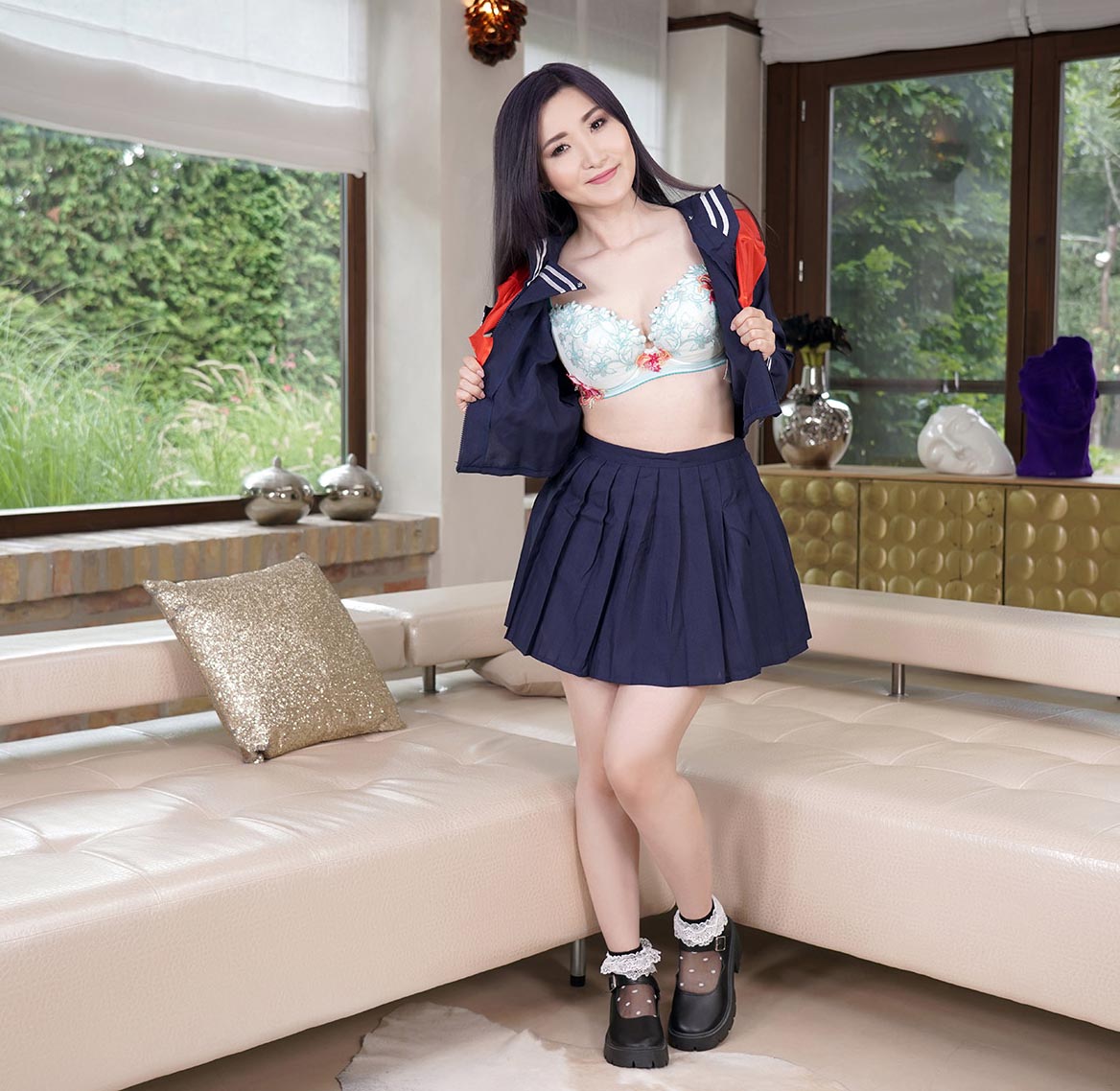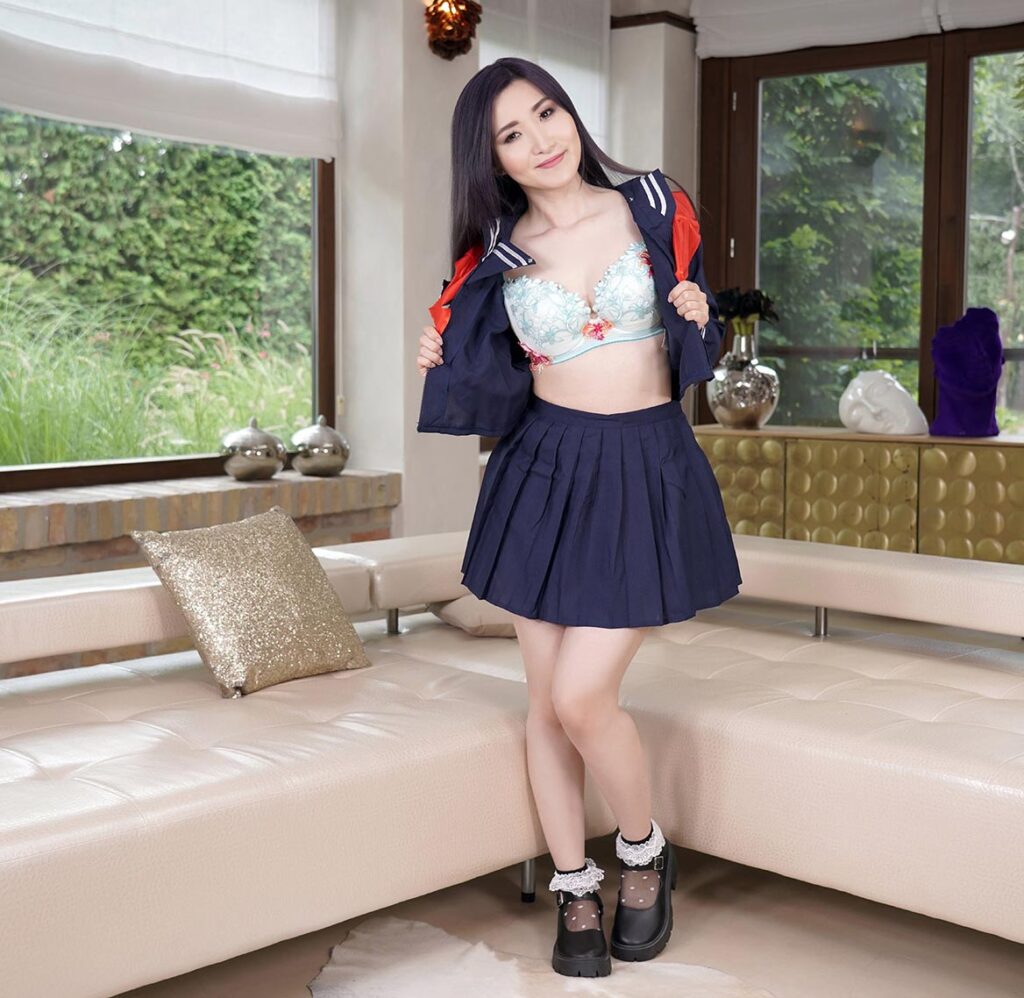 You get 3D content coming in a 7K resolution. The videos have a 180° FOV and run at a smooth 60 FPS. Of course, the current industry standard is 8K, with some of the top studios like ⇒ VR Bangers (Review), ⇒ VirtualRealPorn (Review), ⇒ VR Hush (Review), ⇒ Czech VR (Review), ⇒ FuckPassVR (Review), etc., shooting 8K content exclusively. Still, don't think for a second that 7K is not as awesome. Some of the most legendary VR Porn Studios run 7K, such as ⇒ Virtual Taboo (Review), ⇒ BaDoinkVR (Review), ⇒ Dark Room VR (Review), ⇒ TmwVRnet (Review)... It just goes to show that talent matters more than numbers. 
PornCornVR videos are, on average, about 45-50 minutes long. Of course, there are longer and shorter ones. This is actually (for me, at least) the perfect length of a ⇒ VR Porn Video. You get plenty of both warm-up and action time, so you can immerse yourself completely. The camera work is on point, and the close-ups and the lighting are excellent. You can see that the team knows what they are doing.
5/5 here!
Is my headset compatible with PornCornVR?
If you need help setting up your device, they have a handy "How to Watch" section, or you can visit our ⇒ Guides on how to watch VR Porn on every device for step-by-step instructions. We've got all the tips and tricks on making your VR Porn trip as best as possible.
PornCornVR and RealJamVR use the same website theme. Everything is nice, clean and easy to find. 
As you land on the home page, you'll find some of the best scenes they have so far, and as you scroll down, you'll find their library of available videos. At the top of the page, you'll find the "Videos," "Porn Stars," "Live Girls," and "How to Watch" tabs, along with the Login options and a handy Search Bar (always appreciated).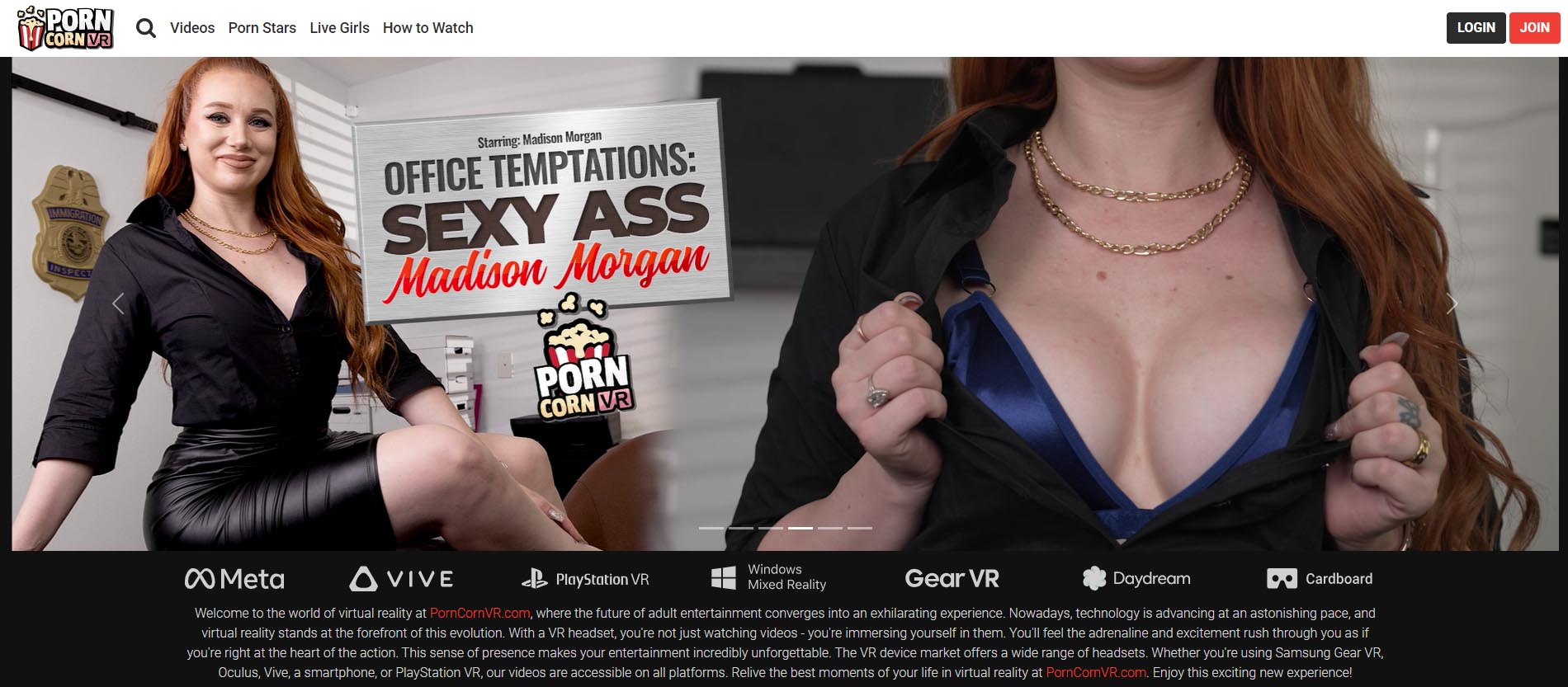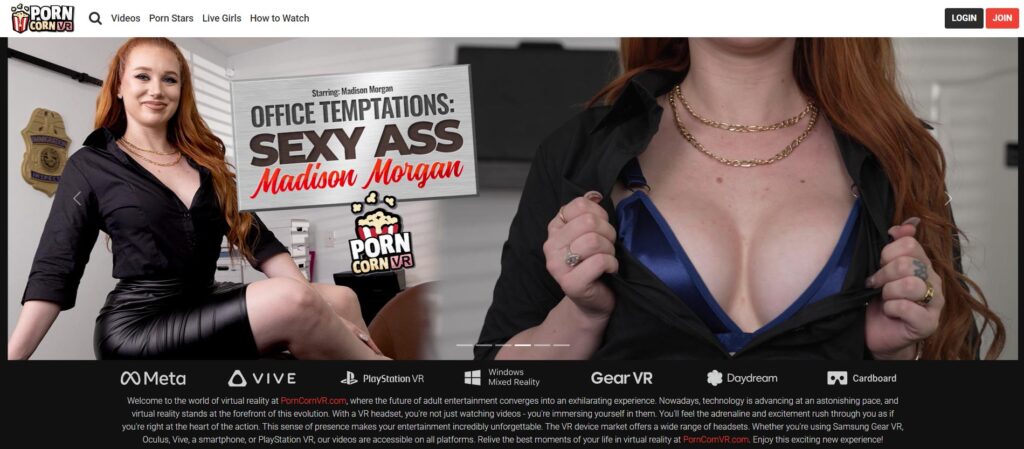 Regarding Extras, you get free trailers and some professional photos from the sets - unfortunately, no ⇒ VR Porn Games or anything from their network.
4.5/5 here.
Pricing: How expensive is PornCornVR?
PornCornVR offers 4 subscription plans: 2 Days Trial, 1 Month, 1 Year, and Lifetime. I love that they have the "2 Days Trial" option, and I always give credit for that. You have enough time to get to know the content and see if you like it enough to invest further. 


What's important is that the billing is safe and anonymous. You don't get any scams, malware, or anything else you may find online. Your bank statement won't say anything about the adult industry, so that's always a plus.
What's the future of PornCornVR?
It's still too early to predict the future of PornCornVR. They've just started, and they have a long way to go. However, from what I can see, their pornstar roster, content, and audiovisual quality are all great. There are some things they can work on, of course, but overall, if they listen to their fans - they'll have a promising future! 
4.5/5 from me.
Conclusion: Is PornCornVR worth your buck?
If you are into their content - sure, go for it! I watched all of their videos, and I had a great time.
Whether subscribing is a good idea or not, the choice is yours. Sure, PornCornVR still has a small number of videos, but the ones they have are awesome. They have an excellent pornstar roster and seem to be aiming high!
You know what to do, my fellow fappers!
PornCornVR is a new and promising VR Porn Site. It's a part of the RealJamVR network, and it's got an awesome pornstar roster! PornCornVR is an all-round VR Porn site with not just one particular niche to cover.