Japanese VR Porn is something else. Coy, exotic and very skillful! Here's the top 10:
#10: Chrysanthemum for Your Sword in Osaka
⇒ FuckPassVR (Review) with Marica Hase.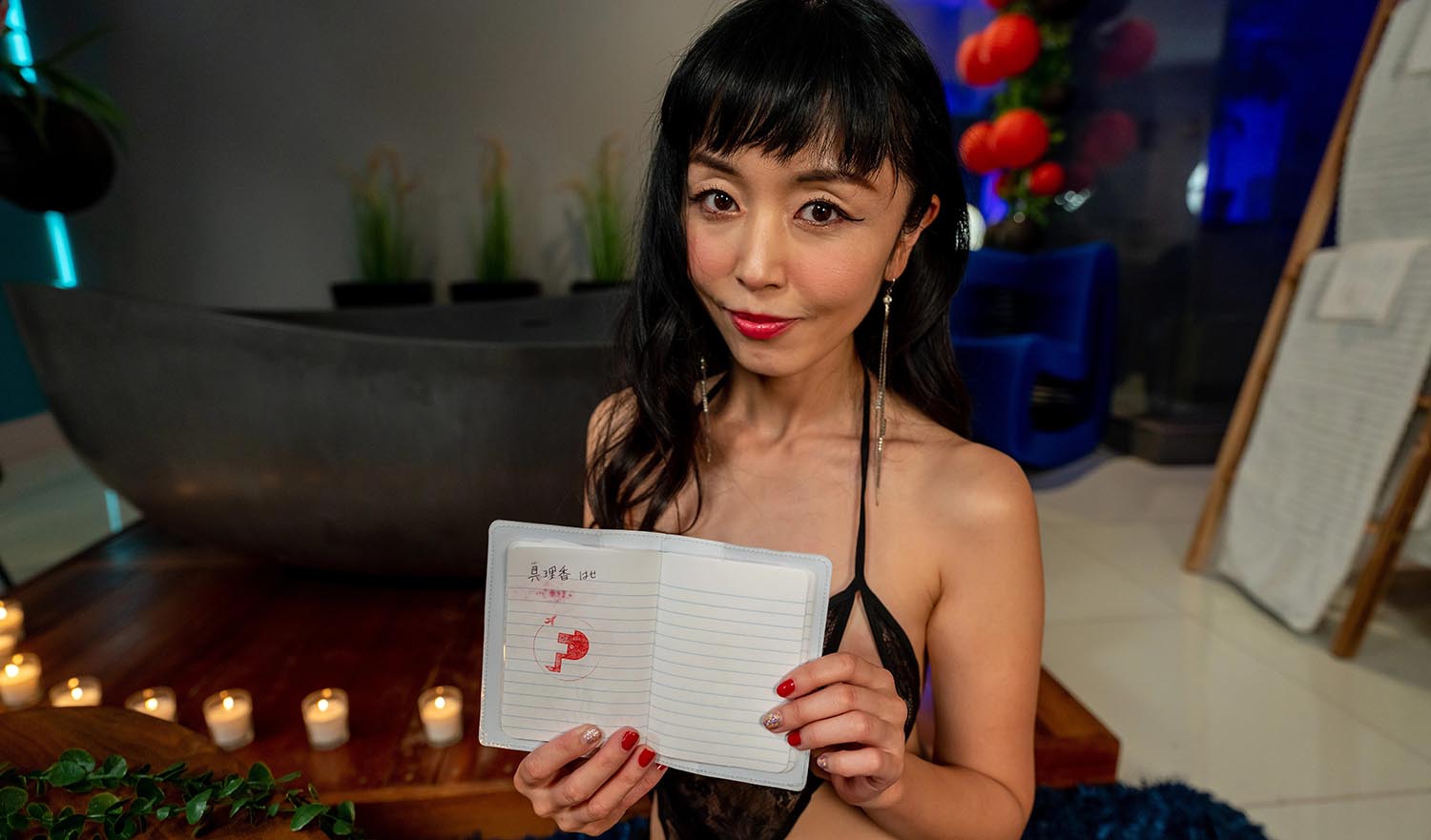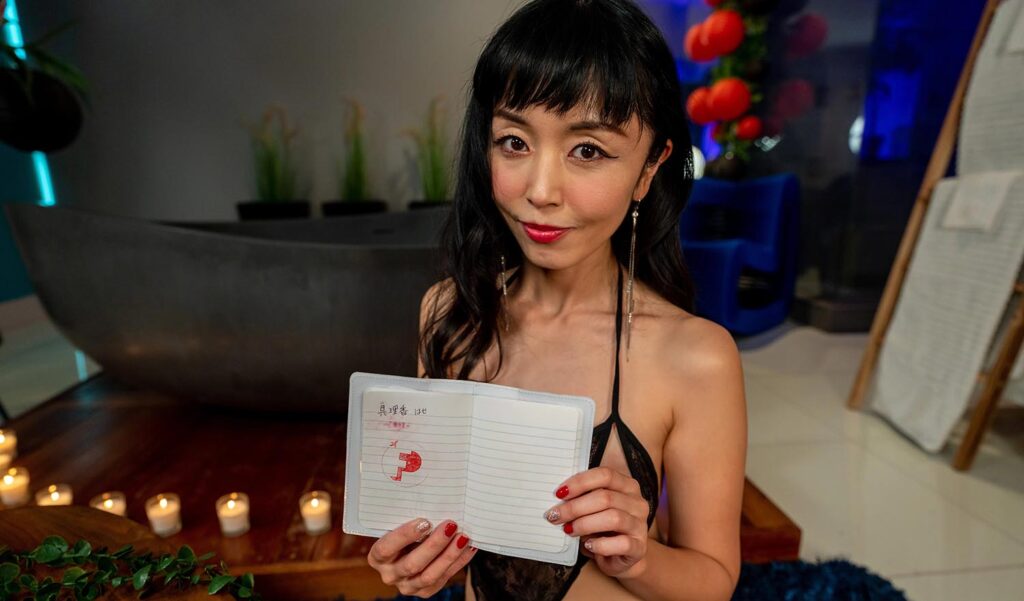 Today, you have the exciting opportunity to indulge in a truly extraordinary spa experience hosted by the sensational Japanese VR Porn star Marica Hase. Upon your arrival, Marica warmly welcomes you. She invites you to relax with a cup of tea before immersing yourself in a blissful warm bath, a perfect remedy after your long journey. However, news of your arrival has already spread like wildfire. Marica, aware of your Elite FuckPassVR membership, is determined to provide you with an unrivaled spa package featuring some mind-blowing fucking!
#9: My Teacher's Daydreams
⇒ VR Bangers (Review) with Aizawa Haruka!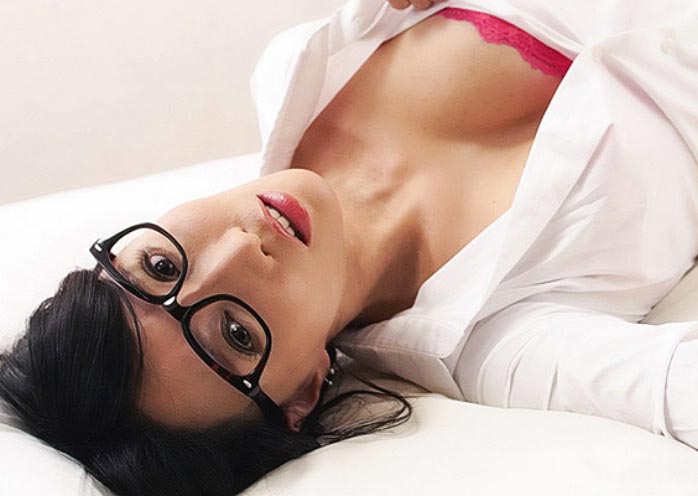 In this VR movie, you'll be in a wild scenario where your teacher, Aizawa Haruka, is daydreaming during a private lesson with just the two of you. And get this—she'll be totally convinced that you're her husband! She's feeling frisky, so she'll make a move on you! You might not have the chance to marry this smoking hot Japanese VR porn star, but guess what? You're in luck today because you can fuck her without guilt or remorse. It's a bad idea to wake her up right now, so, you have to ride the wave and let her have her way with you.
#8: Japanese Daughter Gets Warm Welcome
⇒ Virtual Taboo (Review) with Mai Honda.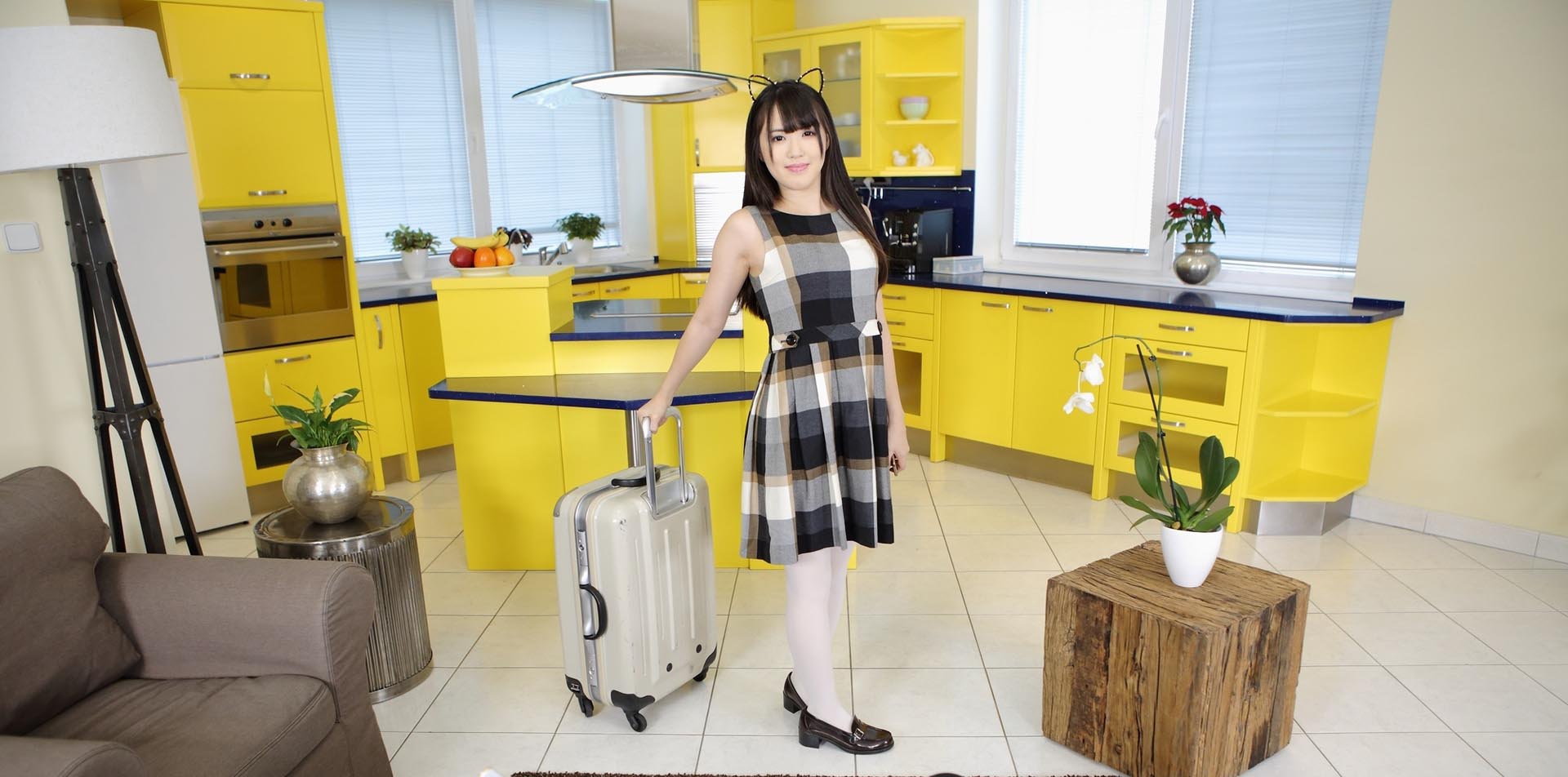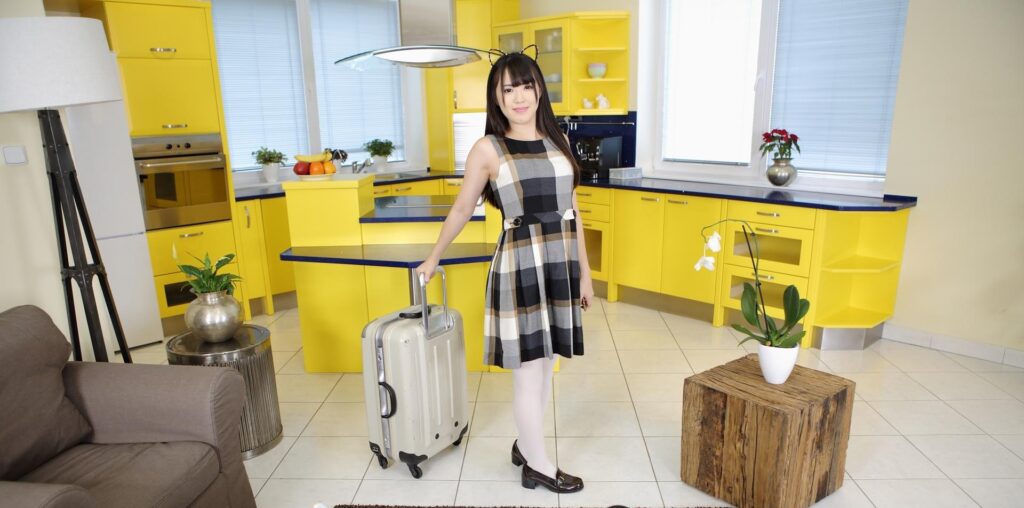 Today is a huge day for Mai. She'll finally meet her new stepdad (that's you!). Her mom isn't around when young and pretty Mai arrives from the airport, but her mom sets it up so that you can welcome her. Mai is super eager to get to know you, so she plops down on your lap and starts showing you pics on her phone. But oh boy, Mai forgot about that naked selfie she took for her boyfriend before jetting to Japan. Talk about awkward! And to make things even more interesting, she can't help but notice that you're getting a huge bulge down there. Mai's never seen something as big as your European dick, so naturally, she's curious.
#7: Princess of Perversia
⇒ Reality Lovers (Review) with Marica Hase.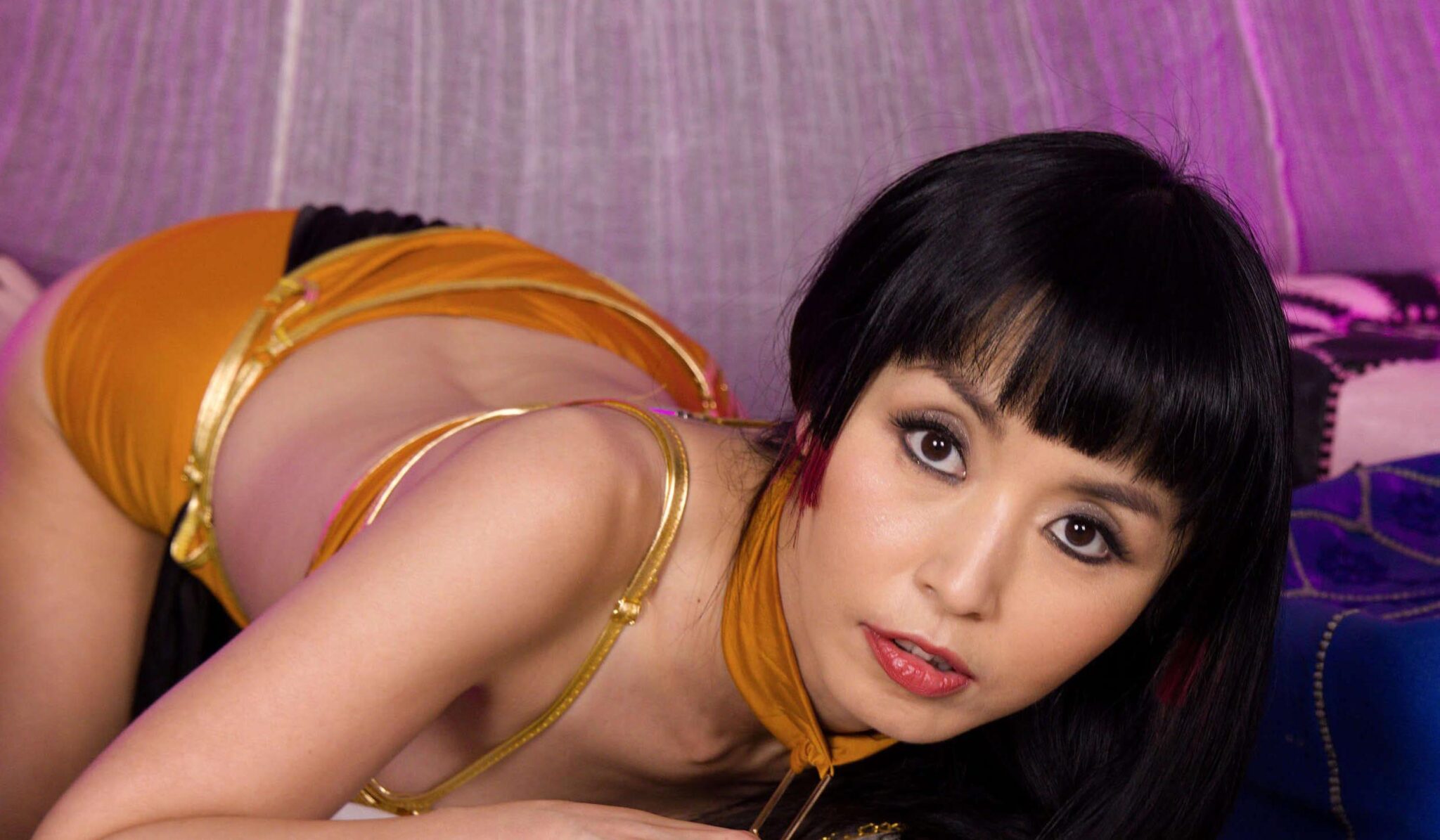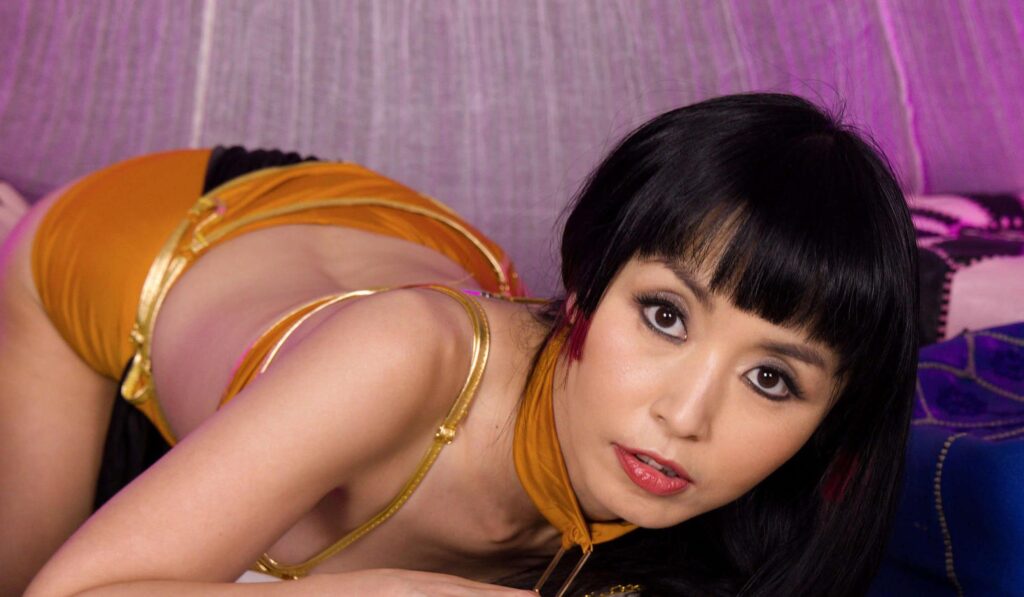 So, picture this: you walk into a room, and who's lying on the bed? It's Marica Hase! And man, her voice is like pure magic as she goes, "Hey, were you waiting for me?" She tells you that you're her favorite catch and suggests having a wild time together. Marica looks and sounds totally different from the usual stuff, and she's all about starting at the bottom and working her way up. She playfully asks you to mess around with her feet and wonders, "Can you make me happy?" And when she locks eyes with the camera, you know she's talking directly to you.
#6: A relax moment from a cute Japanese Maid
JVRPorn with Aya Miyazaki.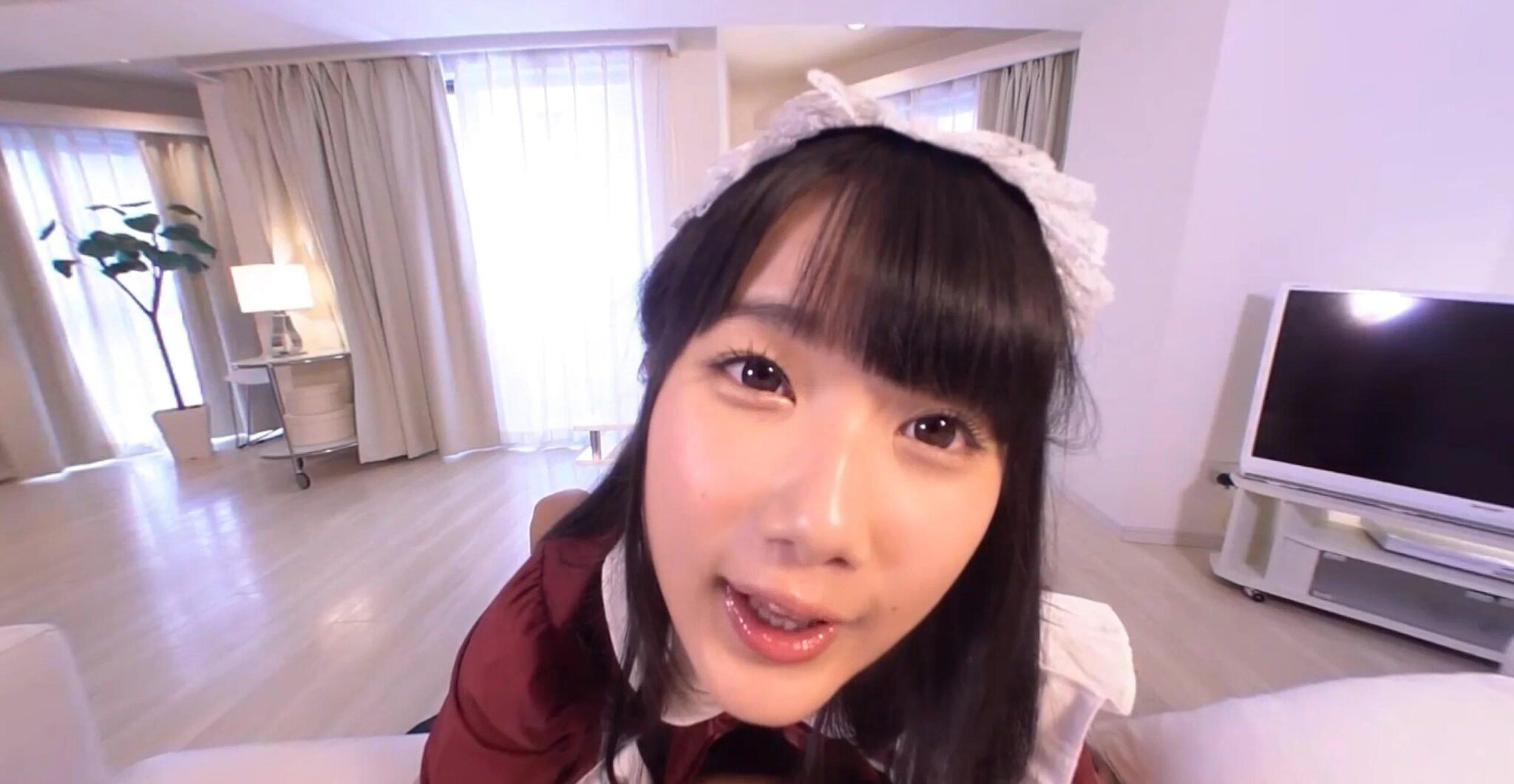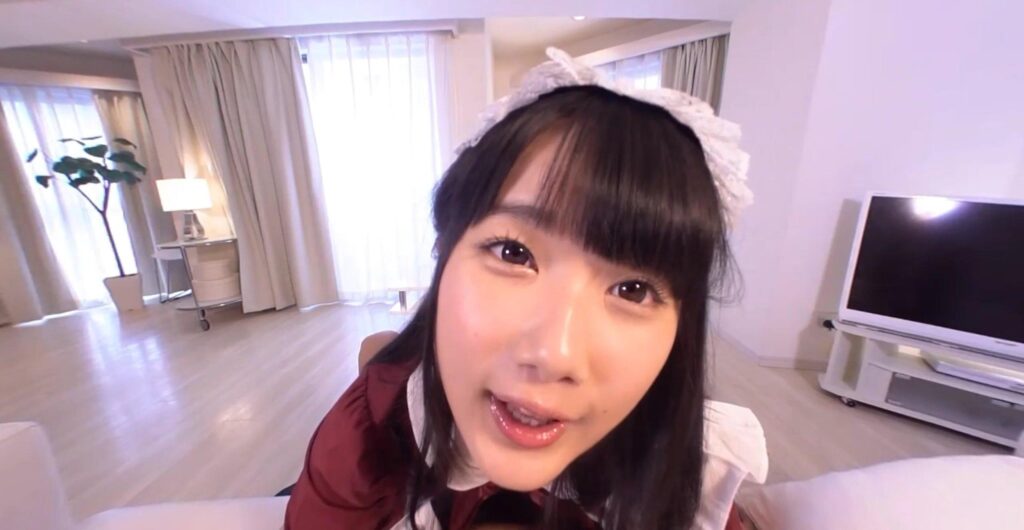 She's your new personal maid but she's not content with just doing the regular housework. Nope, she's got bigger plans in mind. She wants to make a real difference and do something extra special. She's determined to go above and beyond, not just cleaning and tidying up but creating an amazing atmosphere in your home. So she's ready to show you what she's made of and prove that she's more than just a maid – she's a superstar in the making!
⇒ VirtualRealPorn (Review) with Sumire Mizukawa!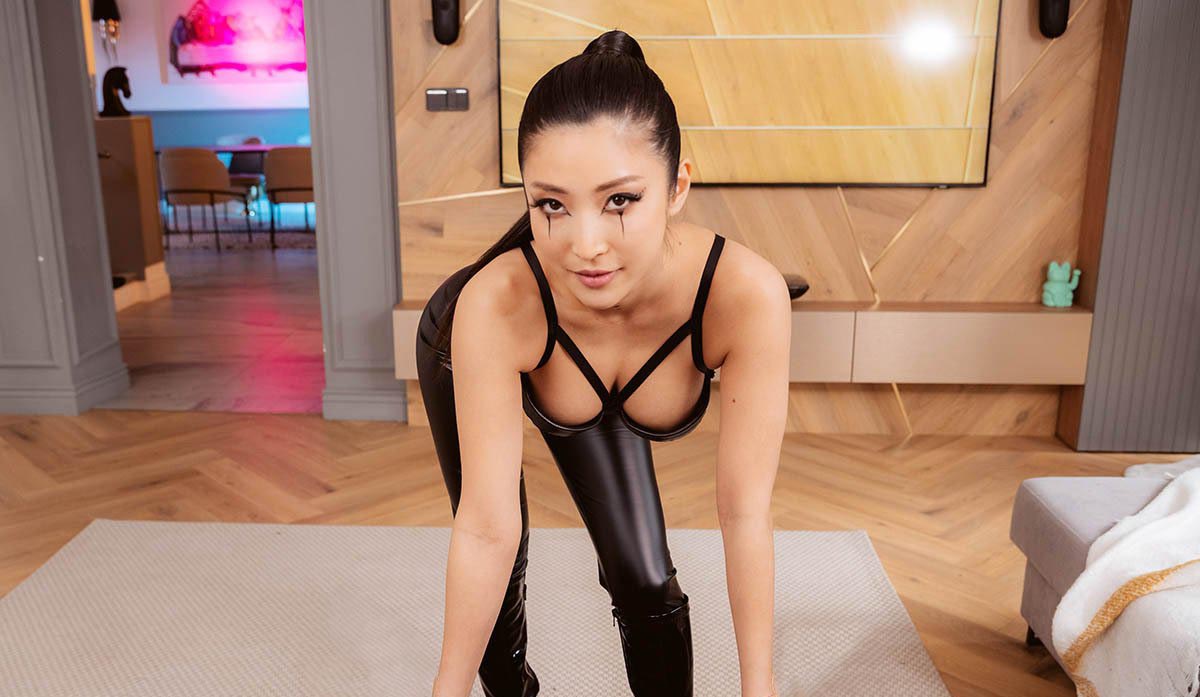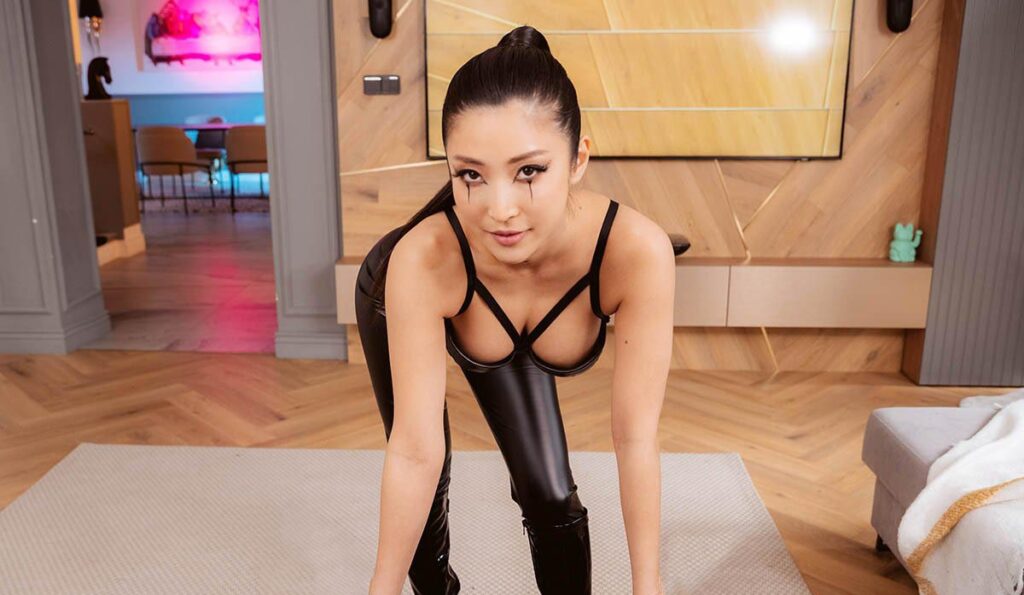 You finally arrive home after a grueling day at work. But you figure you deserve some fun, so you grab your VR goggles and get ready to dive into this new game. Bam! The Deadly Sins game menu pops up on a floating screen. Holy cow! It's Sumire Mizukawa, the one who'll guide you through this wild adventure. She's playing the Devil, the sneaky temptress who's going to try to lead you astray. Blowjob, titjob and some amazing fucking scenes!
#4: MILF Loves to have Sex
⇒ VirtualRealJapan (Review) with Chitose Yuuki, Kurumi Momose & Yumika Saeki!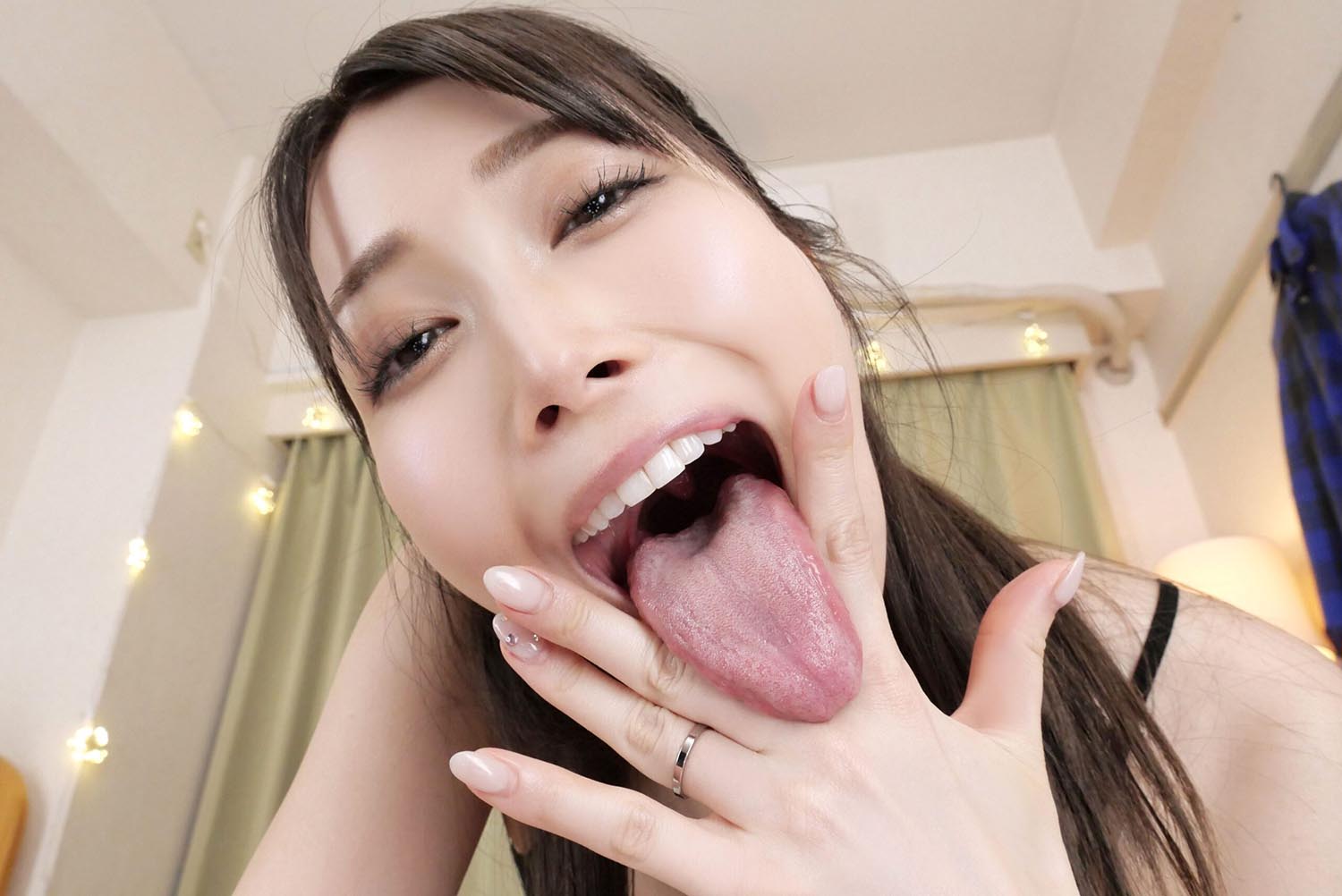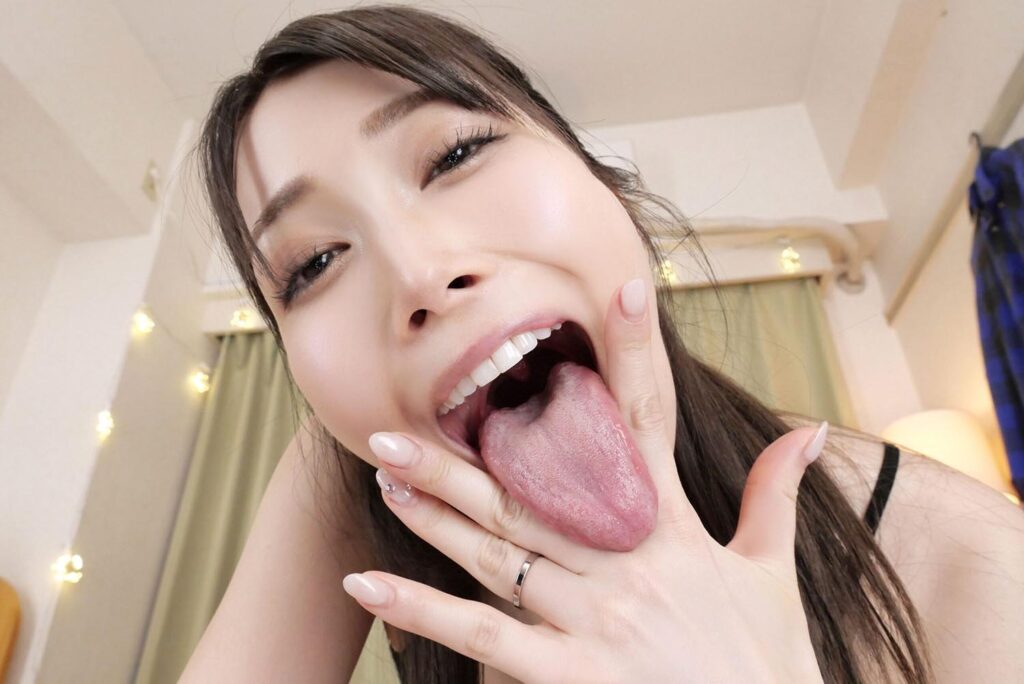 You've been hooking up with these smoking-hot older women who're totally into you. Your encounters are off the charts, filled with mind-blowing sex and non-stop excitement. They've got the experience and confidence that drives you wild, and we're always pushing boundaries to find new levels of pleasure. Being with them is like an adrenaline rush, a break from the ordinary that leaves you yearning for more. They're  women who know what they want and aren't afraid to go after it, and damn, you're more than grateful to be on the receiving end of their desires.
JVRPorn with Yua Sakashita!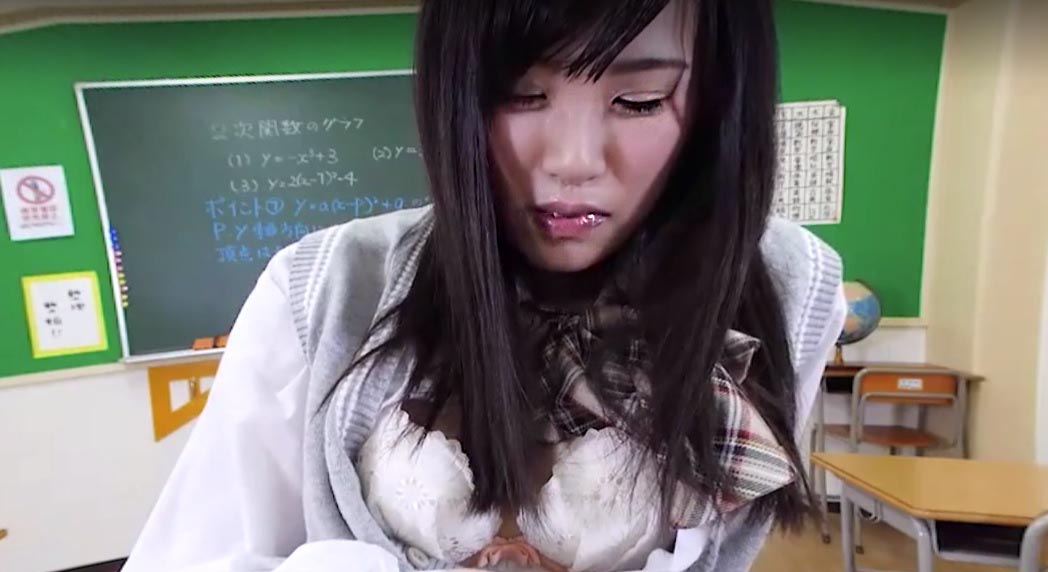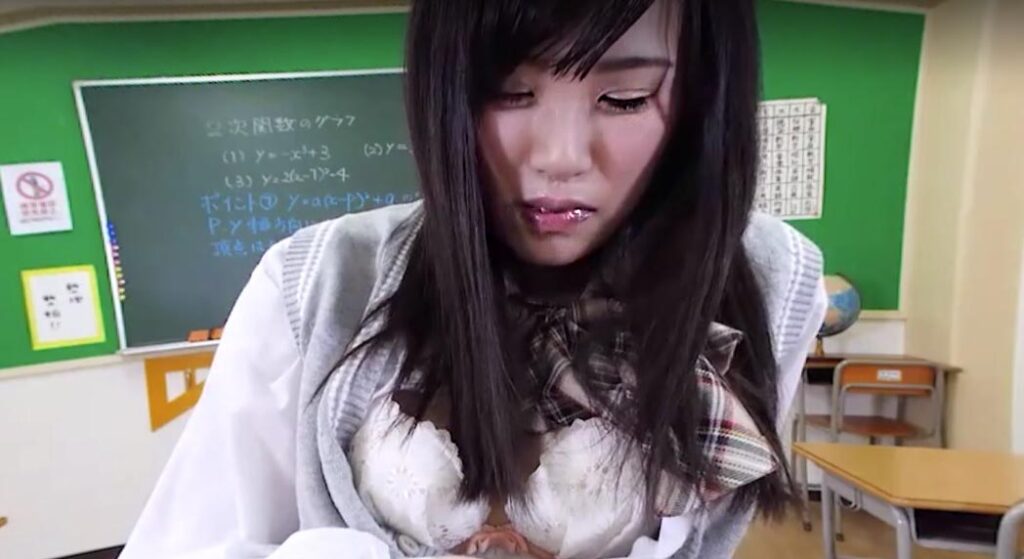 Yo! You have to check out Yua Sakashita rockin' that schoolgirl outfit! She's a Japanese VR Porn star who's got something serious to share and a super special toy to show off. And guess what? You get to watch it all godown! You don't wanna miss this. Yua Sakashita brings a whole new level of awesomeness with her presence, and the excitement is off the charts. So get pumped and get ready for an epic experience that'll leave you totally blown away. 
⇒ VirtualRealJapan (Review) with Yui Misaki!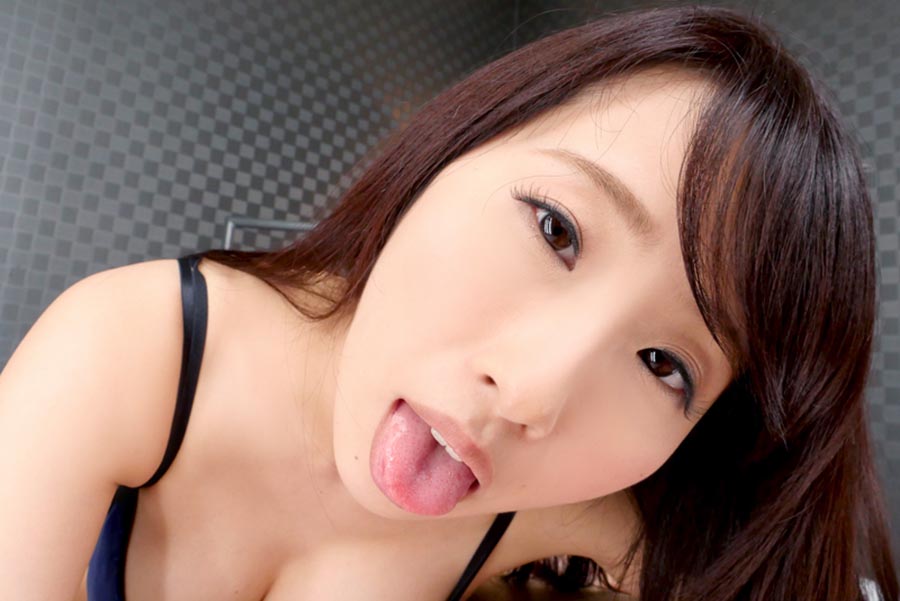 Yui Misaki takes you on a wild, taboo anal ride today! You'll get to do things with her ass that you only dreamed of. Put toys in her like anal beads and dildos, and stretch that pretty asshole to its limit. And the best part? She takes it all like a champ and asks for more! She'll cum hard and let you cum even harder - right in her big, juicy, round ass!
#1: A series of climaxes that keep on coming
⇒ VirtualRealJapan (Review) with Himari Kinoshita, Natsuki Minami, Shiori Kuraki & Yukari Miyazawa!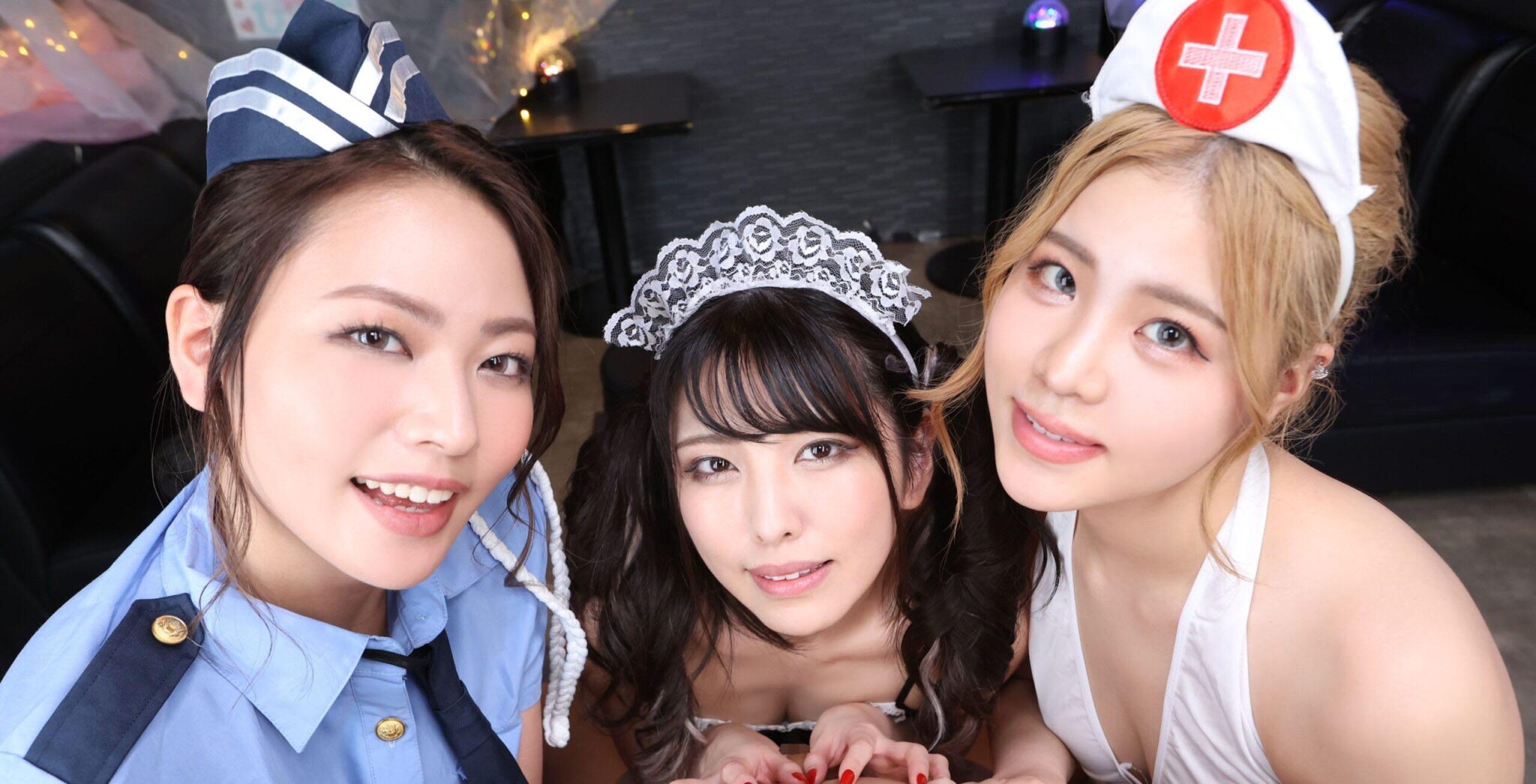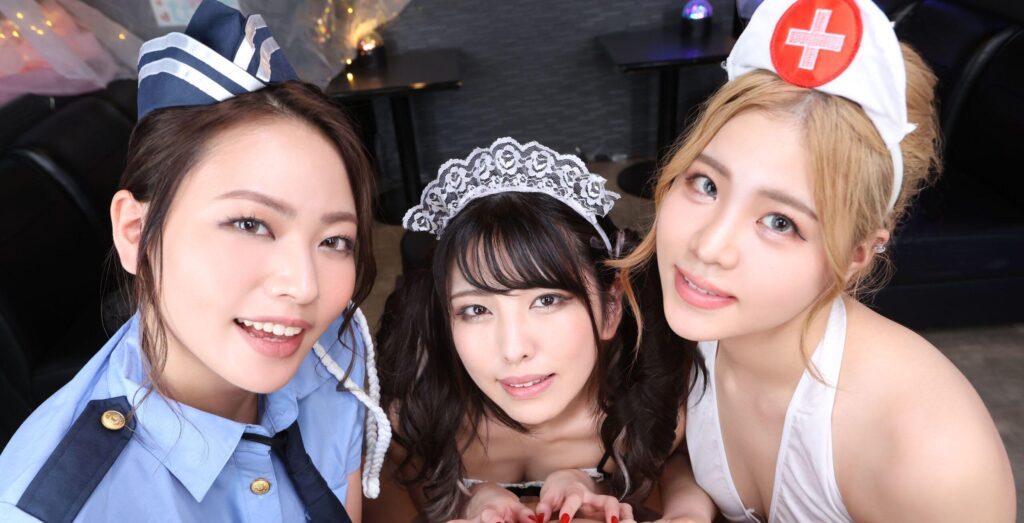 Everywhere you look, there are sexy Japanese VR Porn stars! Left, right, up, and down, they got it all. Their faces are like works of art, flawless and captivating. And their bodies? Oh boy, they got curves in all the right places, with killer boobs, amazing asses, and beautiful pink pussies. It's like a dream come true, a feast for the eyes. These girls bring life to any room, radiating confidence and charm. You can't help but be captivated by their beauty, man. And the way these chicks fuck will leave you amazed!