Awesome JAV VR Porn
Super hot models
Authentic Japanese scenes
Great storylines
Safe and anonymous
Compatible with most headsets
No VR Sex Toys supported
No downloading
We all love those exotic, timid and extremely sexy Japanese chicks. But not everyone can quickly get the chance to fuck one. So, what are your choices?
Either go to Japan and try to get laid, or get a subscription to VirtualRealJapan - the best Japanese-oriented VR Porn Site in the entire world! Let's dive balls-deep into the JAV world of VirtualRealJapan. Read on!
What kind of content can you find at VirtualRealJapan?
The name says it all. At VirtualRealJapan, you'll get tons of scorching-hot JAV VR Porn videos, which you won't find elsewhere. It's all about those fabulous hotties, the captivating plots, the stunning scenes, and that genuine Japanese vibe. That's what gives it that unique edge.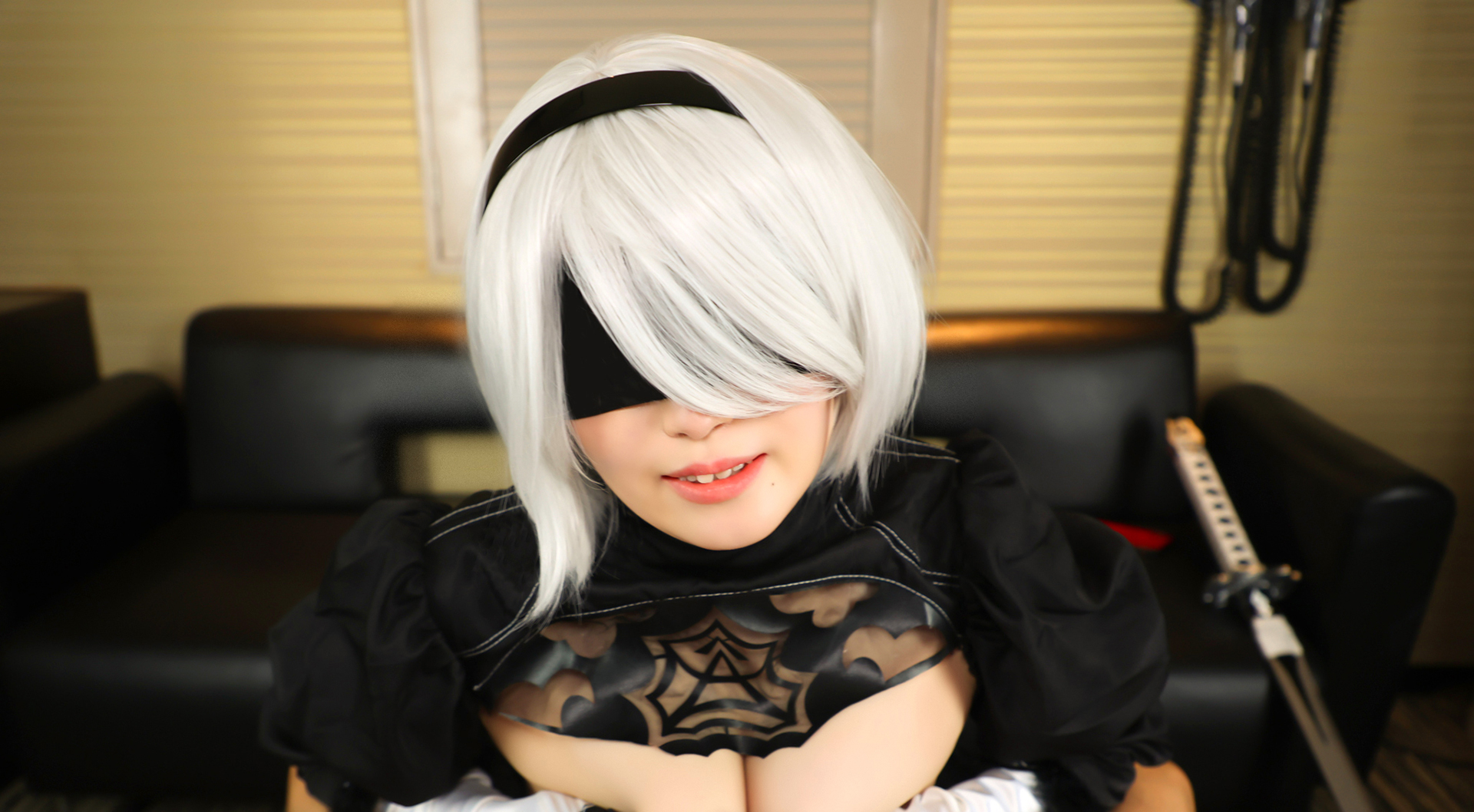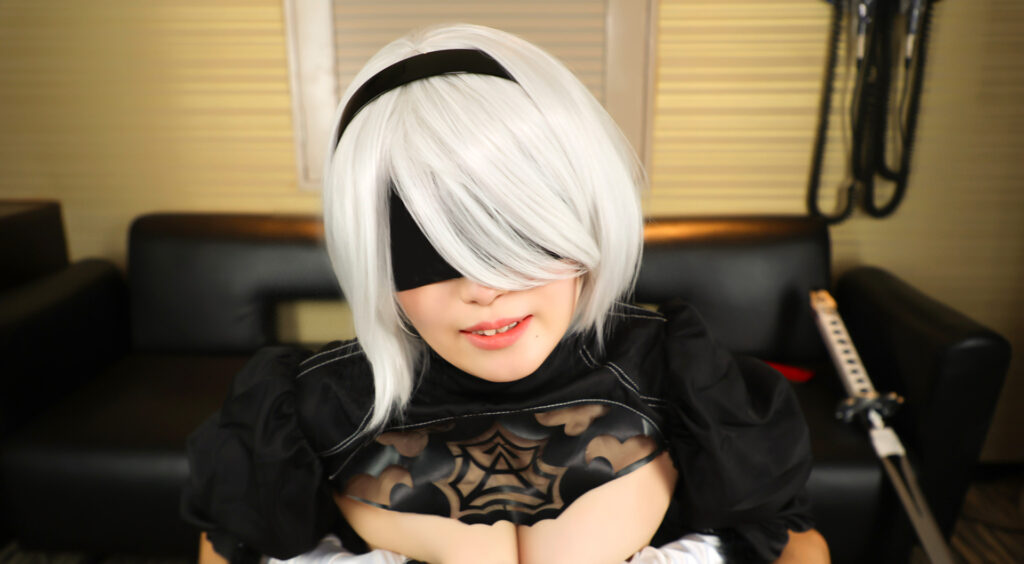 VirtualRealJapan has a talent for diving into classic JAV storylines, like schoolgirls, massages, maids, doctors, and coworkers, and they nail every single one of them! And for all you ⇒ cosplay fans out there, they even throw some of that in the mix as well. What's cool is how they leave no stone unturned with these plots. They really dig deep. It's all about that attention to detail in VR Porn! And don't even get me started on the categories they offer. Everything from ⇒ anal, closeups, deepthroats, dirty talk, facesitting, ⇒ fetishes, ⇒ orgies, ⇒ hardcore, ⇒ masturbation… You name it, they've got it. I love that they put so much effort into covering almost every fetish imaginable - pissing, feet, ass fetish, bondage, etc. They even have some taboo content! 
VirtualRealJapan updates its library twice a week, giving you more than enough content to enjoy. More specifically, about 510+ videos! The average length of a video is approximately 20 minutes. There are longer and shorter ones, of course. But I should note that their videos come in parts. So, if you finish one part and want to watch the next, you'll have to search for it on the website. They're not hard to track down, but for some people, it can be a drag. It never bothered me, though. Oh yeah, another thing - you can only stream the videos. There are no download options.
Great content, guys - 5/5!
Is the censorship mandatory?
Yeah, it is. All the videos in VirtualRealJapan's library are censored. Now, this is not something we are typically used to in VR Porn, but these videos are made in Japan. Censorship is mandatory there. I won't go into the rules and specificities regarding Japanese law because I'm not too familiar with it, but even this censorship adds to the whole authenticity thing. 
But yeah, before you subscribe, you should be sure you're okay with censored content.
Is the variety of scenes and models good?
We already mentioned that the videos come in parts. Sometimes, there are two, three, or even four of them. The scenes may run longer, but that's a good thing in my book. You get to immerse yourself in the content completely. Plus, you get to watch incredibly hot Japanese models get naked for you! Japanese directors direct the videos featuring Japanese chicks - so the authenticity box is checked!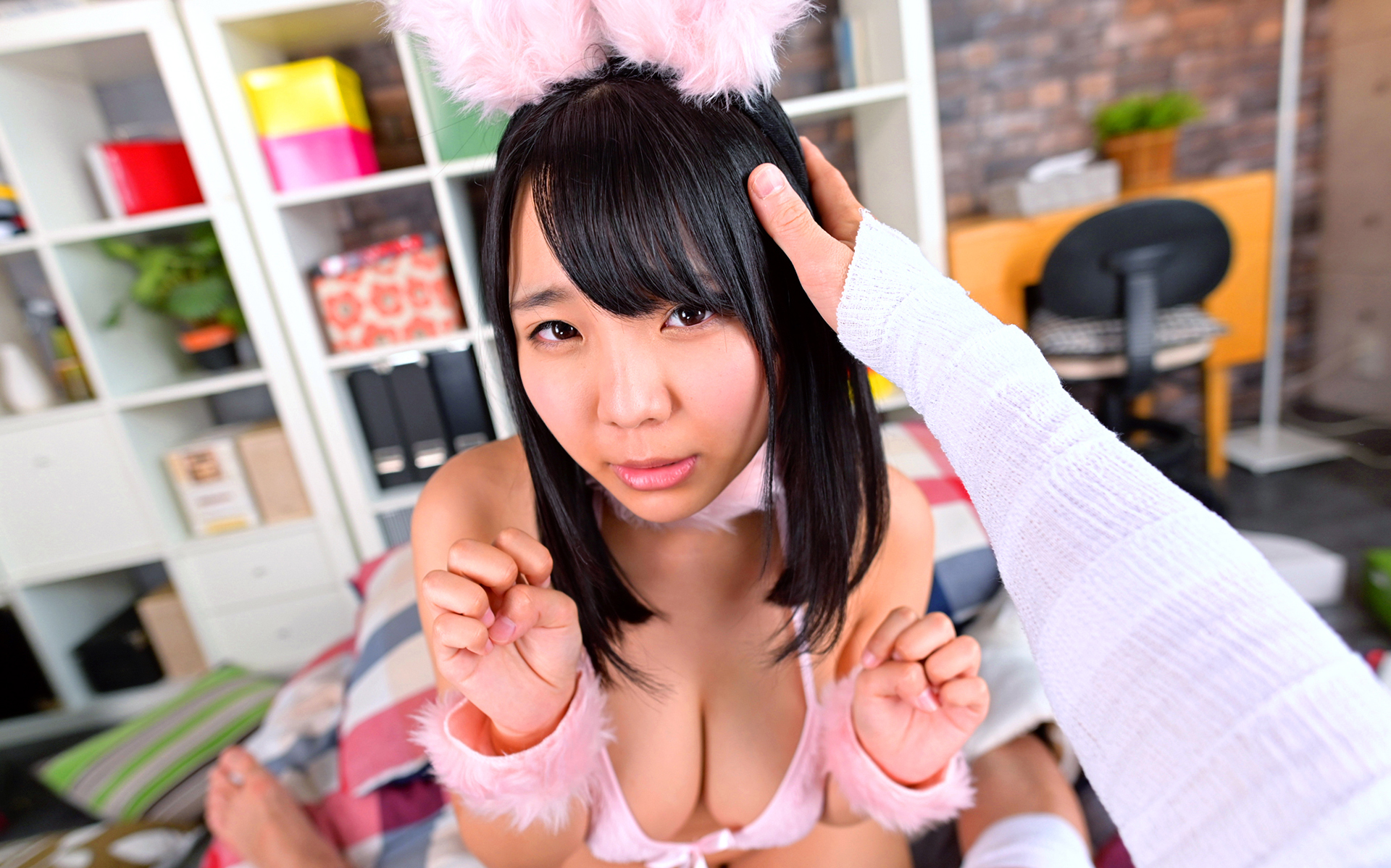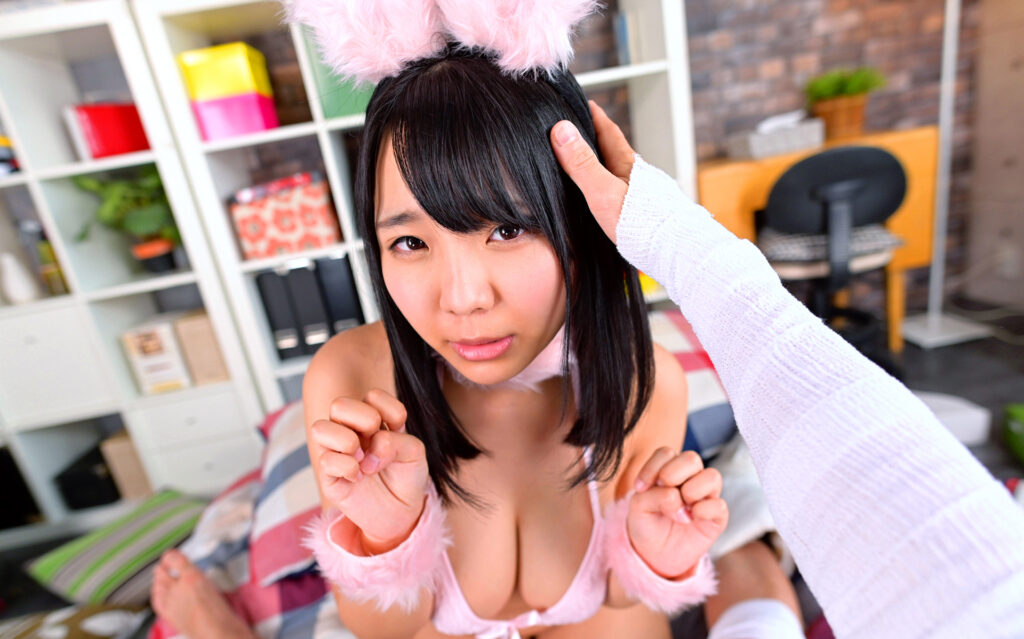 And speaking of the hot ladies you'll get to fuck - they're just awesome! You get a great variety of body types and hairstyles, and all of these hotties act incredibly well! It adds so much to the whole show's authenticity- it feels like you're in Japan. They speak in Japanese, so it may be tough to understand what they're saying (I don't speak Japanese, so it is hard for me), but then again, it's a JAV video - they should speak Japanese. You'll get everything from skinny to curvy, ⇒ big asses and ⇒ big tits, cute faces, mature looks, etc. But regardless of the model, you can rest assured that you'll always hear that iconic shy moan that turns us all on so much!
5/5 for variety!
VirtualRealJapan's audiovisual quality
VirtualRealJapan's videos are all Japanese productions, shot in HQ 4K at a smooth 60 FPS, all in an immersive 180-degree FOV. Now, you may be surprised to see 4K nowadays since the industry standard is 8K now, with some of ⇒ the Top Studios releasing 8K VR Porn Videos exclusively.  ⇒ VR Bangers (Review) even went further with the World's first 12K VR Porn video, "Pheromones Temptation," starring Ryan Keely. ⇒ Check it out, it's awesome! So, that's something VirtualRealJapan could think about - upgrading their rig.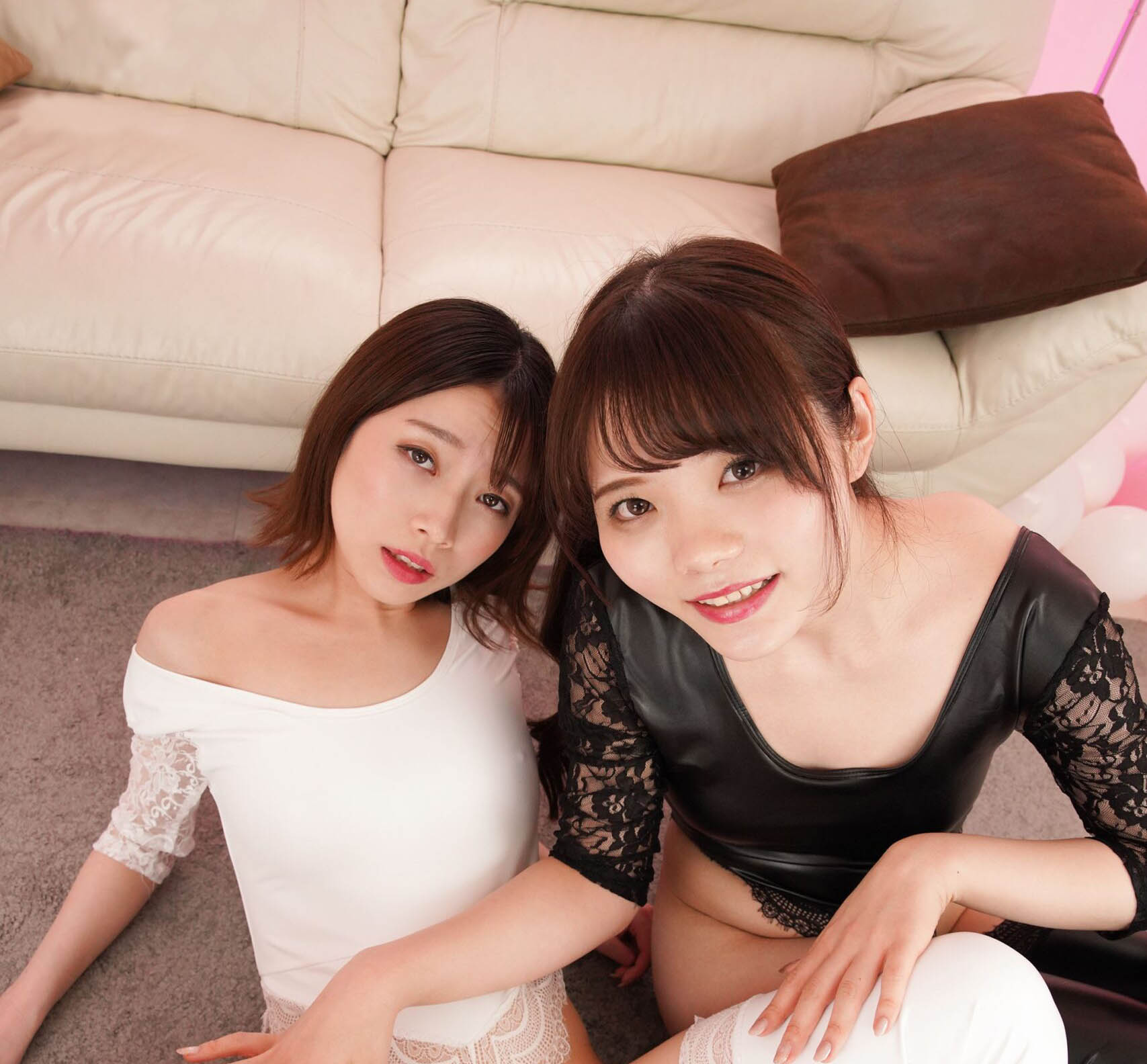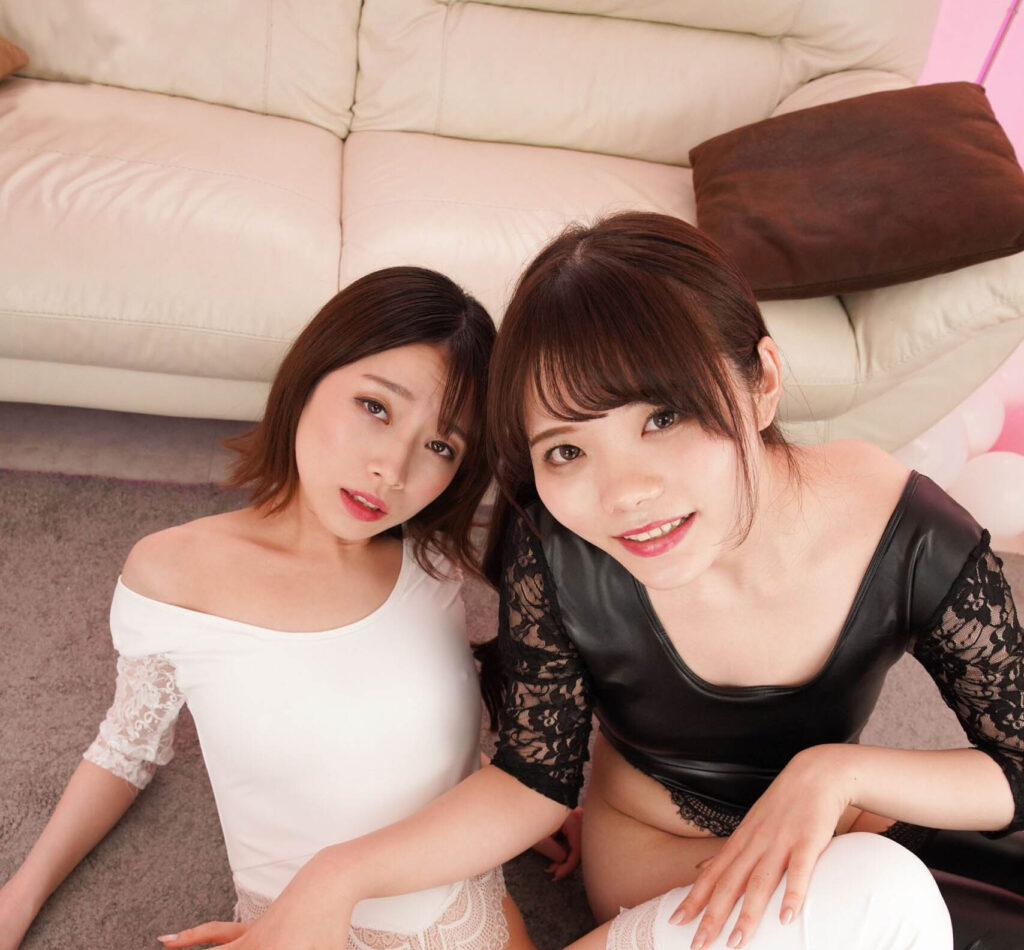 Nevertheless, the quality is good. And 4K is still enough if you want to enjoy some good, authentic JAV VR porn. It's not all about the numbers, honestly. There are a lot of old 4K videos I regularly go back to, even though I have access to tons of 8K content. It's great to have higher quality, don't get me wrong. I'm just saying that much of the pleasure comes from the video's vibe. The lighting, camera work, and angles are on point. Add the binaural sound system to the mix, and you get your own small piece of JAV VR Porn heaven with all of these hot-as-hell bombshells moaning right in your ear.
4.5 from me here.
Is my headset compatible with VirtualRealJapan?
VirtualRealJapan is compatible with most of the big headsets out there, like ⇒ Oculus Go, ⇒ Oculus Rift, ⇒ Quest, ⇒ Quest 2, ⇒ Samsung Gear VR, ⇒ PSVR, ⇒ Valve Index, ⇒ Daydream, ⇒ HTC Vive, ⇒ Cardboard, and ⇒ Windows Mixed Reality. These guys are trying to make their content available to as many people as possible, and that's great! As VR Porn is getting more popular by the day, it's cool that they think of everyone.


If you need any help setting up your device, check out our ⇒ Guides on How to Watch VR Porn on every device! We've got all the tips and tricks to make your VR Porn journey unforgettable!
VirtualRealJapan's website is almost identical to the other sites in the family of VirtualRealPorn - ⇒ VirtualRealTrans (Review), ⇒ VirtualRealGay (Review), ⇒ VirtualRealPassion (Review), and ⇒ VirtualRealAmateur. When you land on the homepage and start scrolling, you'll see a complete list of their videos. Of course, you get a search bar and handy filtering options to help you zero in on exactly what you're after. It's a straightforward and effective site, so getting lost is hard. You can search for specific models, use keywords to find videos, or filter your results by date, rating, title, or length.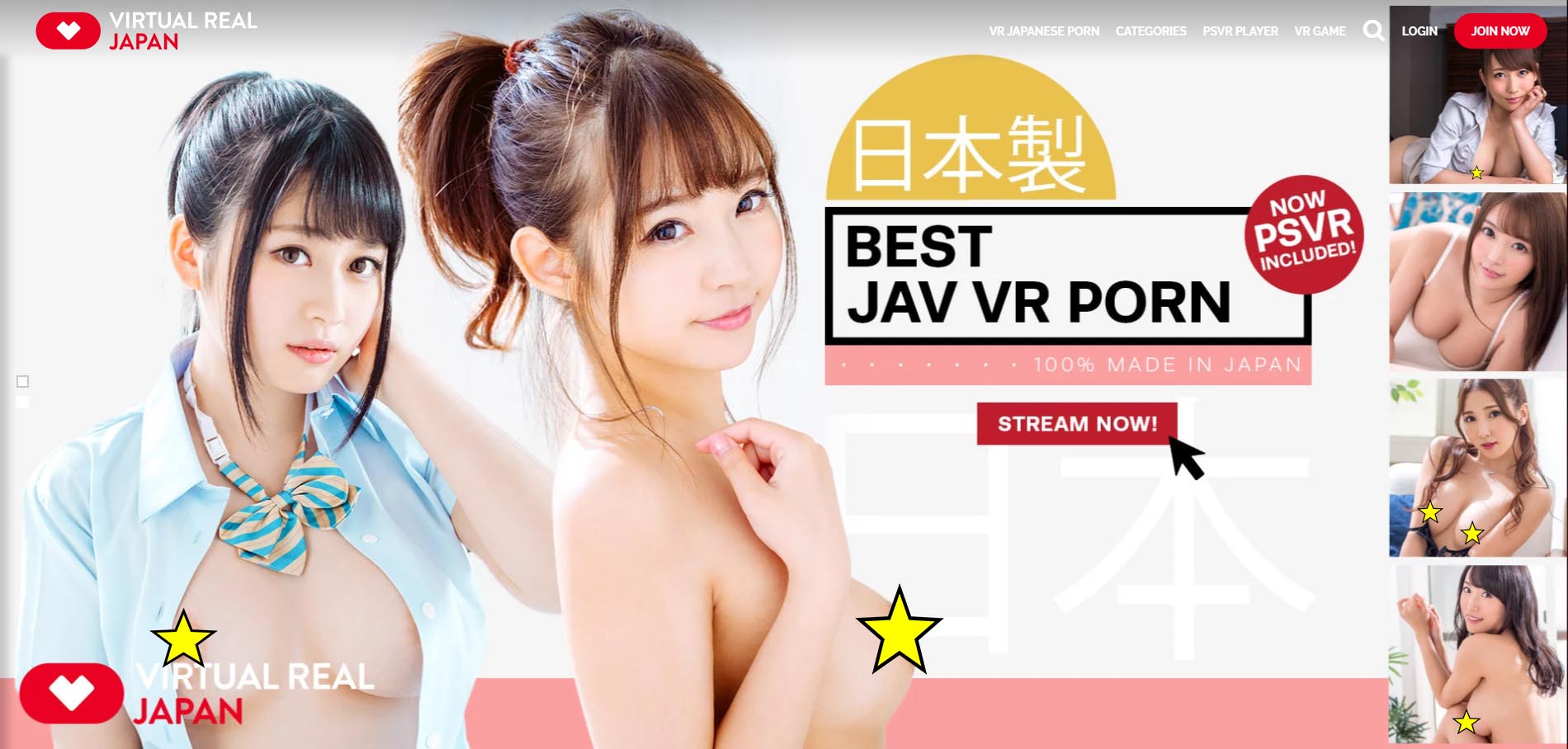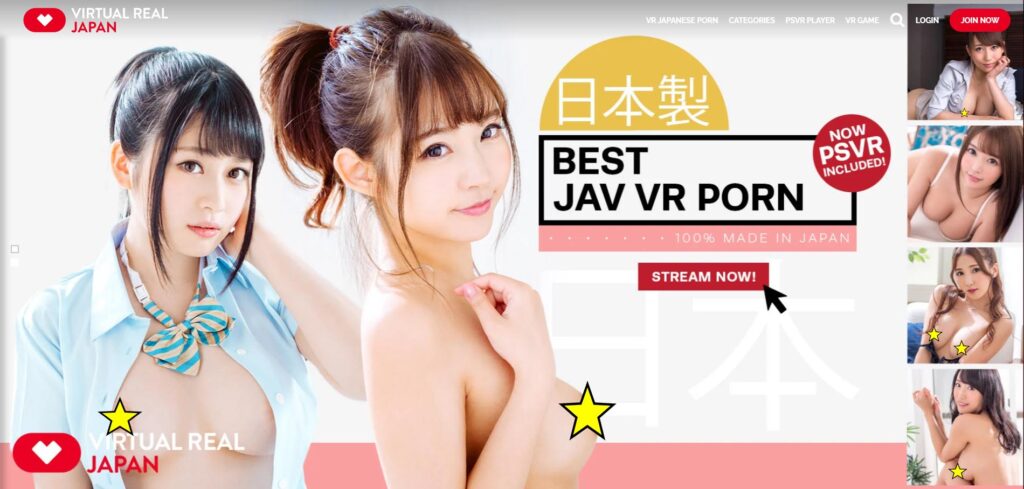 As far as extras go, don't expect too much. Unless you subscribe, there are no free trailers, and when you subscribe, you don't get any of their network sites as a bonus. You do get a library of professional photos from the sets and unlimited streaming, but that's about it. Also, VirtualRealJapan isn't compatible with all those awesome ⇒  VR Sex Toys we all love so much. So, unlike VirtualRealPorn, you won't be able to sync your toy with the videos here. Bummer.
4.5/5 from me here.
Pricing: How expensive is VirtualRealJapan?
VirtualRealJapan won't break the bank. They have three different subscription models: 1 month, 3 months, and 1 year. And for 10 bucks a month, this is a steal. All this JAV VR Porn for the equivalent of a fancy cup of coffee and a slice of pizza. You can use your credit card to pay, PayPay, and even Bitcoin. 
The important thing is - the billing is safe and anonymous. No pesky malware, no scams, and your bank statement won't show anything related to the adult industry.
Conclusion: Is VirtualRealJapan worth it?
If you're into JAV VR Porn, don't waste another second. This is an awesome studio that will satisfy all your Japan-related kinks, and they'll do that for cheap! 
Just remember - you can only stream the content, and it's all censored!
You know what to do, my fellow fappers!
VirtualRealJapan: Our Summary
VirtualRealJapan is a sister site of the mighty VirtualRealPorn, so you know that high quality is guaranteed! This is the best JAV VR Porn Site out there, and for a good reason!