OK, is there anything better than a Big Tits VR Porn video? Those perfect melons in front of you beg you to shove your face in them. Here's the top 10:
#10: The Backstage Is Not Only for Resting
⇒ VirtualRealPorn (Review) with Rebel Rhyder!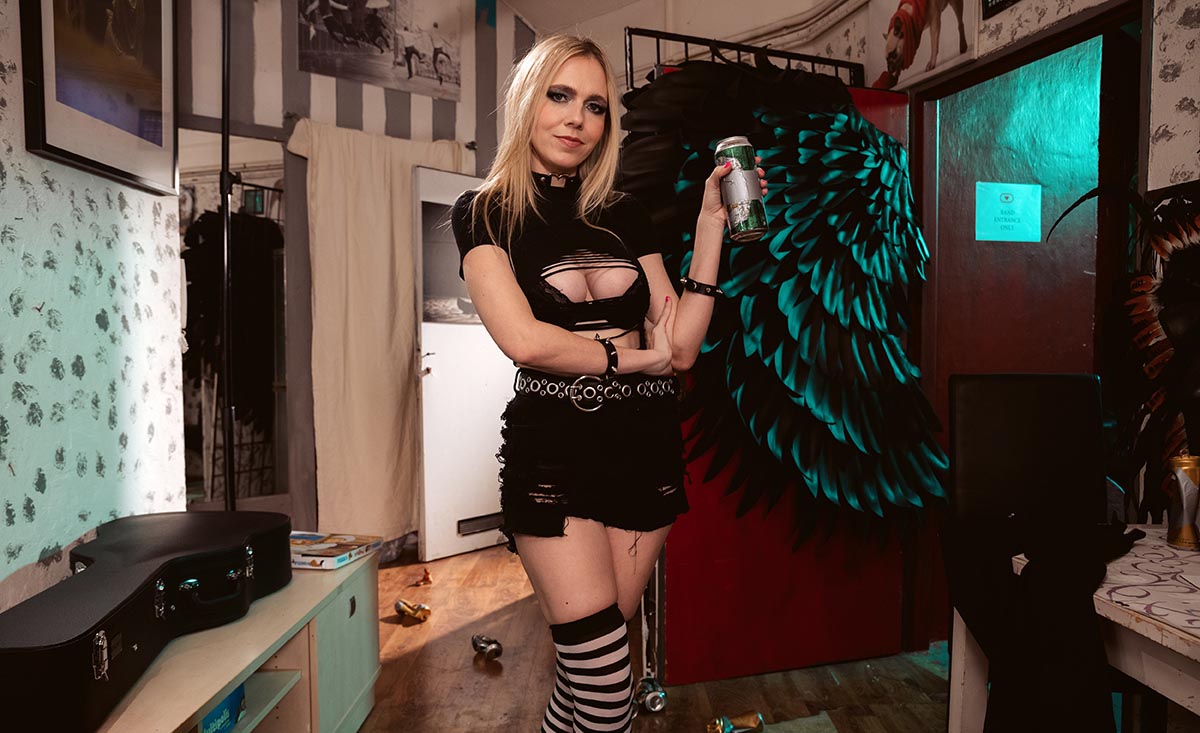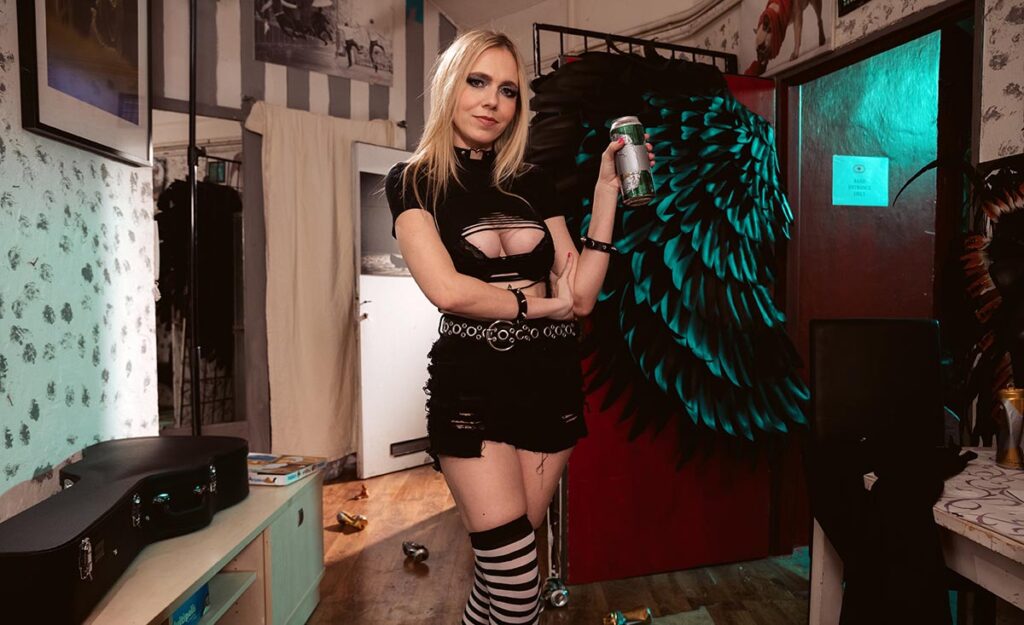 Rebel Rhyder, the badass rock star, is chillin' with you backstage, sippin' on a cold beer. She starts ventin' about those lame-ass openers for the show. According to her, they were total garbage, leavin' the stage all messy and nearly makin' her eat dirt with a near-fall. She's freakin' stressed, pacing like crazy in the room. Then out of nowhere, she stops and says she wants to fuck to blow off some steam and get her head in the right place before the concert.
#9: Eternals: Thena (A XXX Parody)
⇒ VRCosplayX (Review) with Kenzie Anne!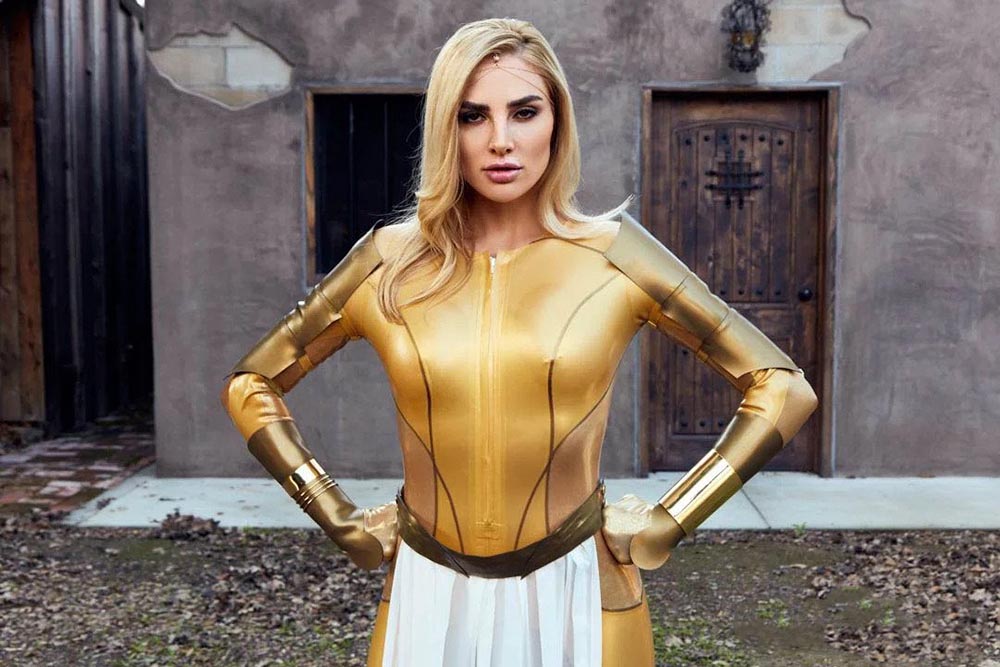 Thena is the ultimate badass warrior of Olympia! She's the one who always has Athens' back, and she's basically the Goddess of War herself. And let me tell you, you're head over heels for her. When you're crazy in love with something, you're willing to fight tooth and nail for it. And guess what? You're the only one who's been by her side no matter what. Her heart is pure gold, her fighting skills are out of this world, and let's not even get started on her mind-blowing blowjob talents. Dude, she's all yours!
⇒ WankzVR (Review) with Riley Reign!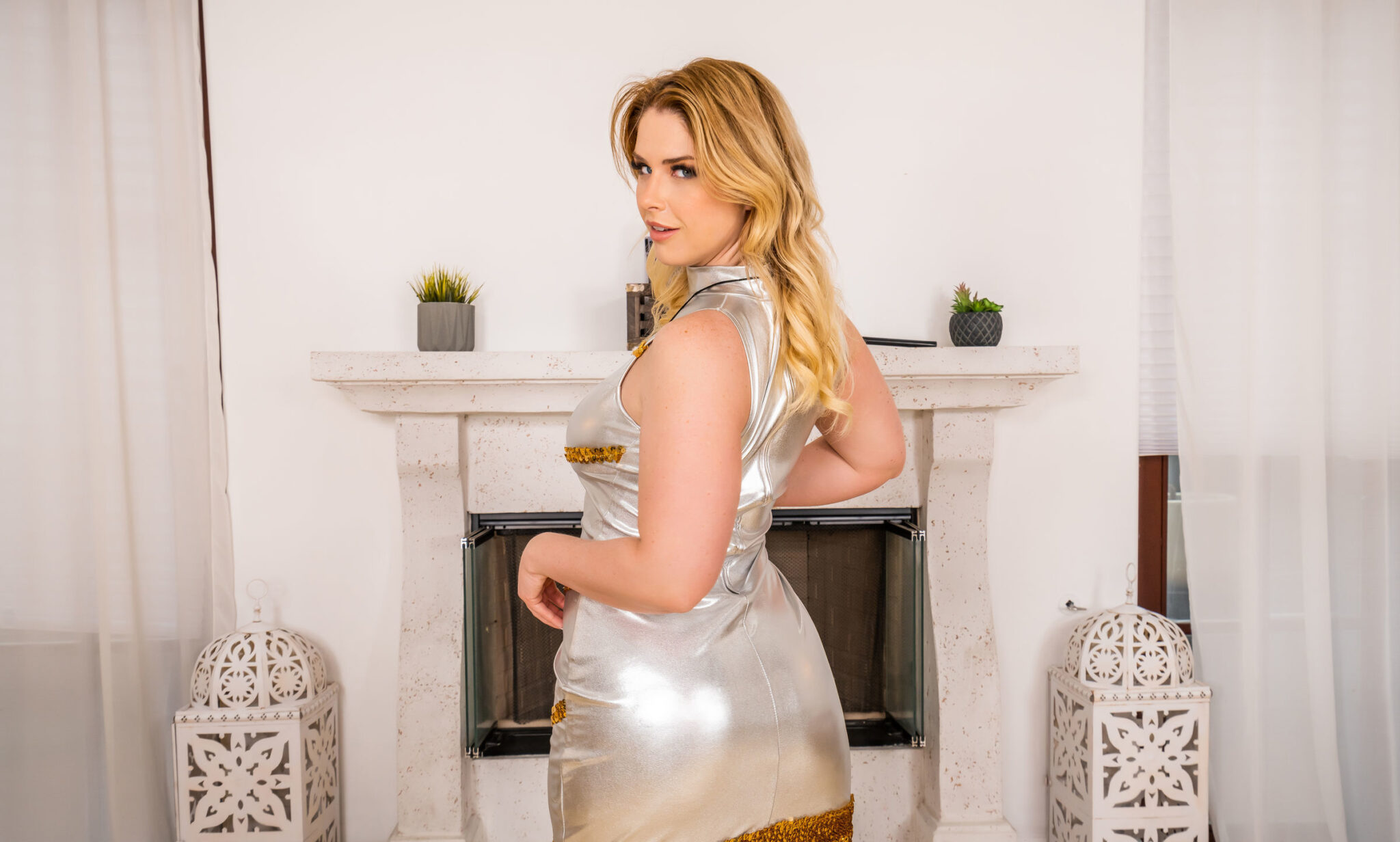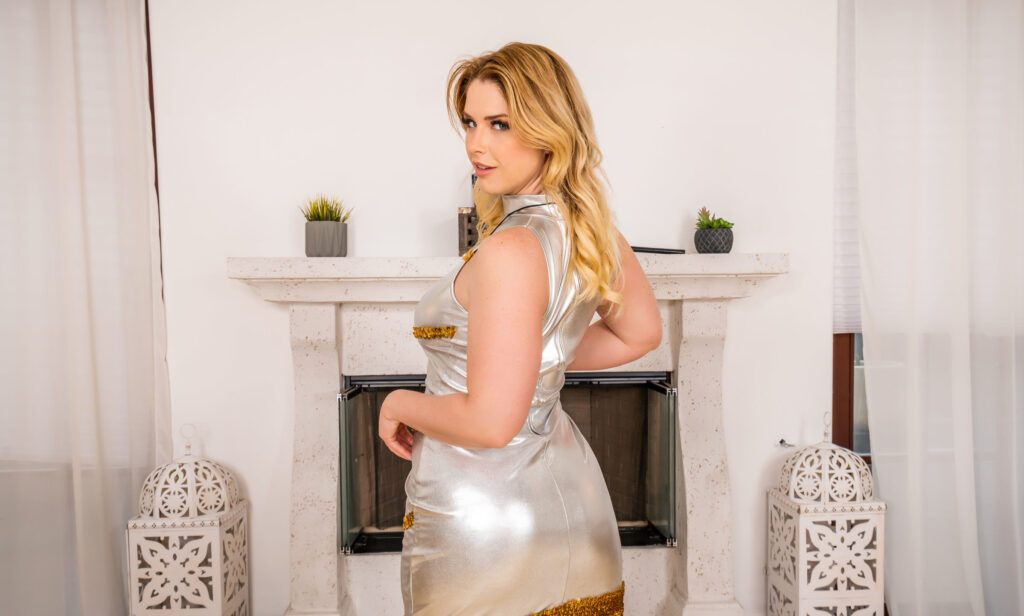 Meet Riley Reign! She's a time traveler from the future with a soft spot for dicks. She needs your help to save the future, and she's counting on your skills! Riley will drop into your reality to get a taste of your wild side. She'll show off her awesome ass and give you a blowjob of a lifetime! Riley's even willing to trade her time machine so she can fuck you in this epic Big Tits VR Porn adventure across time and space. 
⇒ Baberotica VR (Review) with Lillian Stone!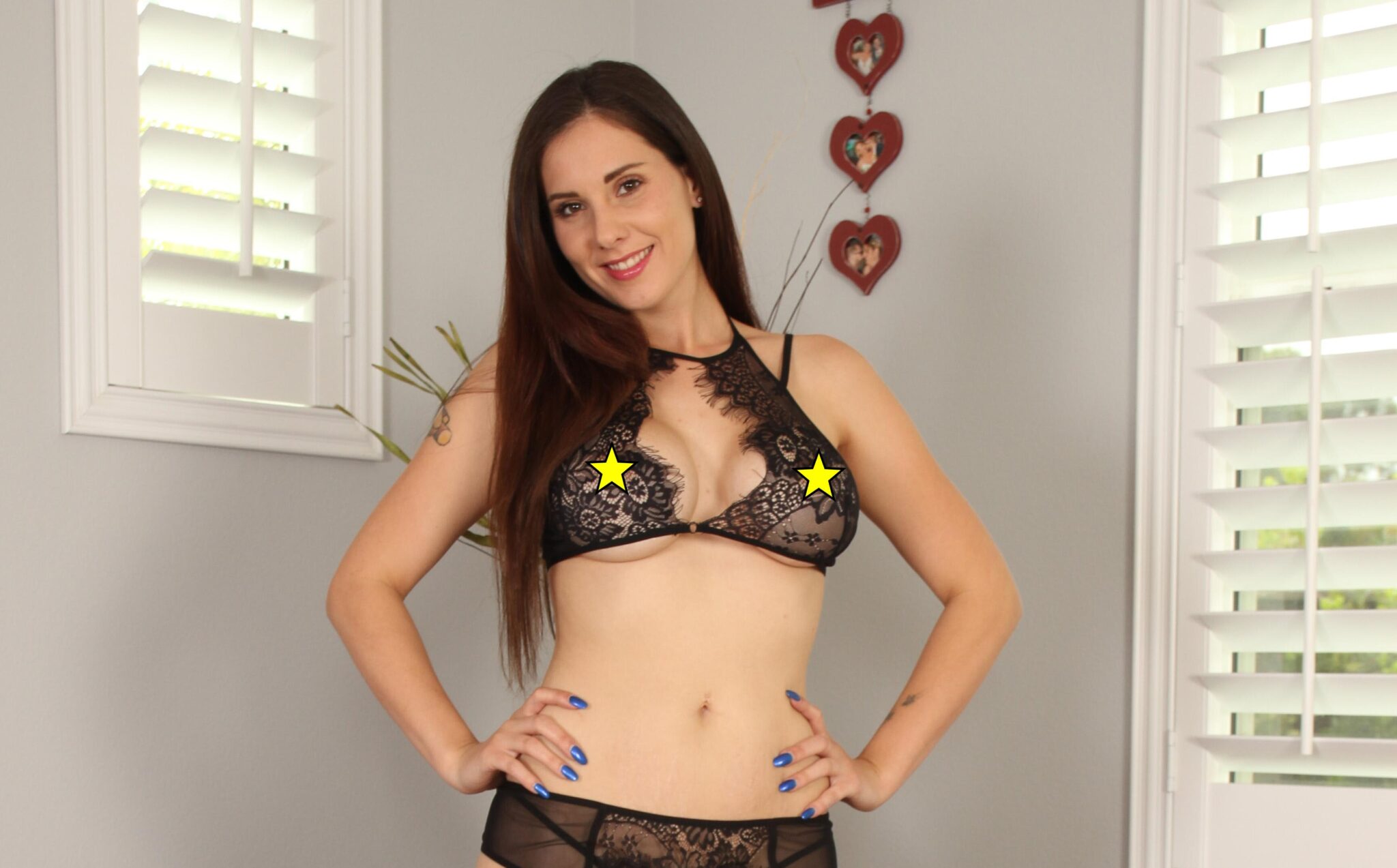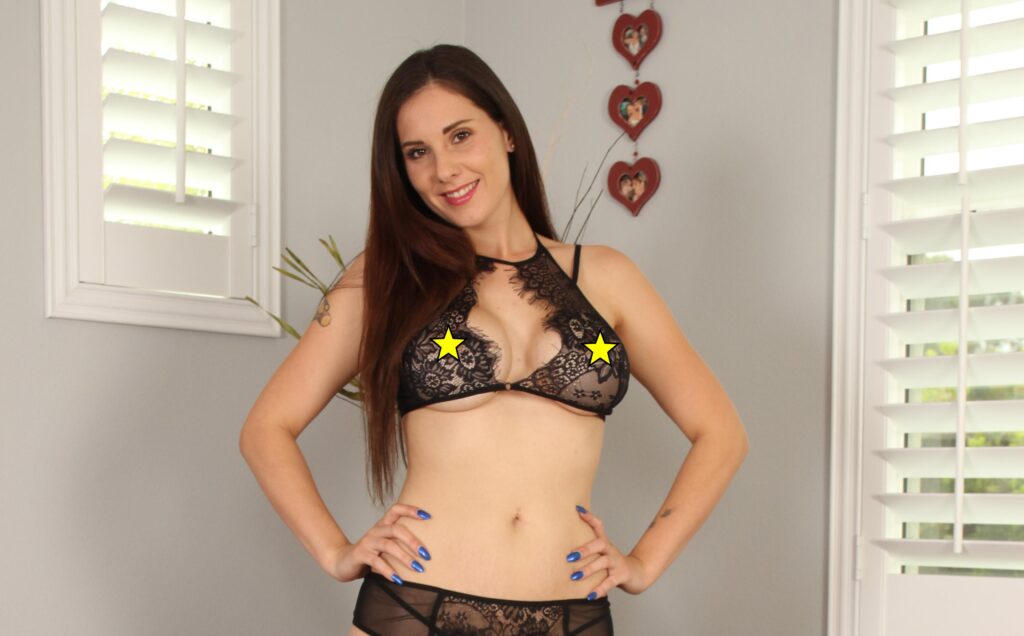 Lillian rocks her black lingerie, striking a seriously seductive pose. She's feeling all hot, itching to ditch her inhibitions for some steamy solo fun with her fingers. There's no denying it; this is her thing – she loves showing off on cam and it always makes her feel amazing. Lillian's all-natural, a total knockout who knows how to serve up the best angles of her nakedness. With an amazing set of tits and a body that's worthy of some mind-blowing fantasies, she's ready to bring the heat and drive you wild.
#6: Showing You the Ropes
⇒ BaDoinkVR (Review) with Jaymee Green!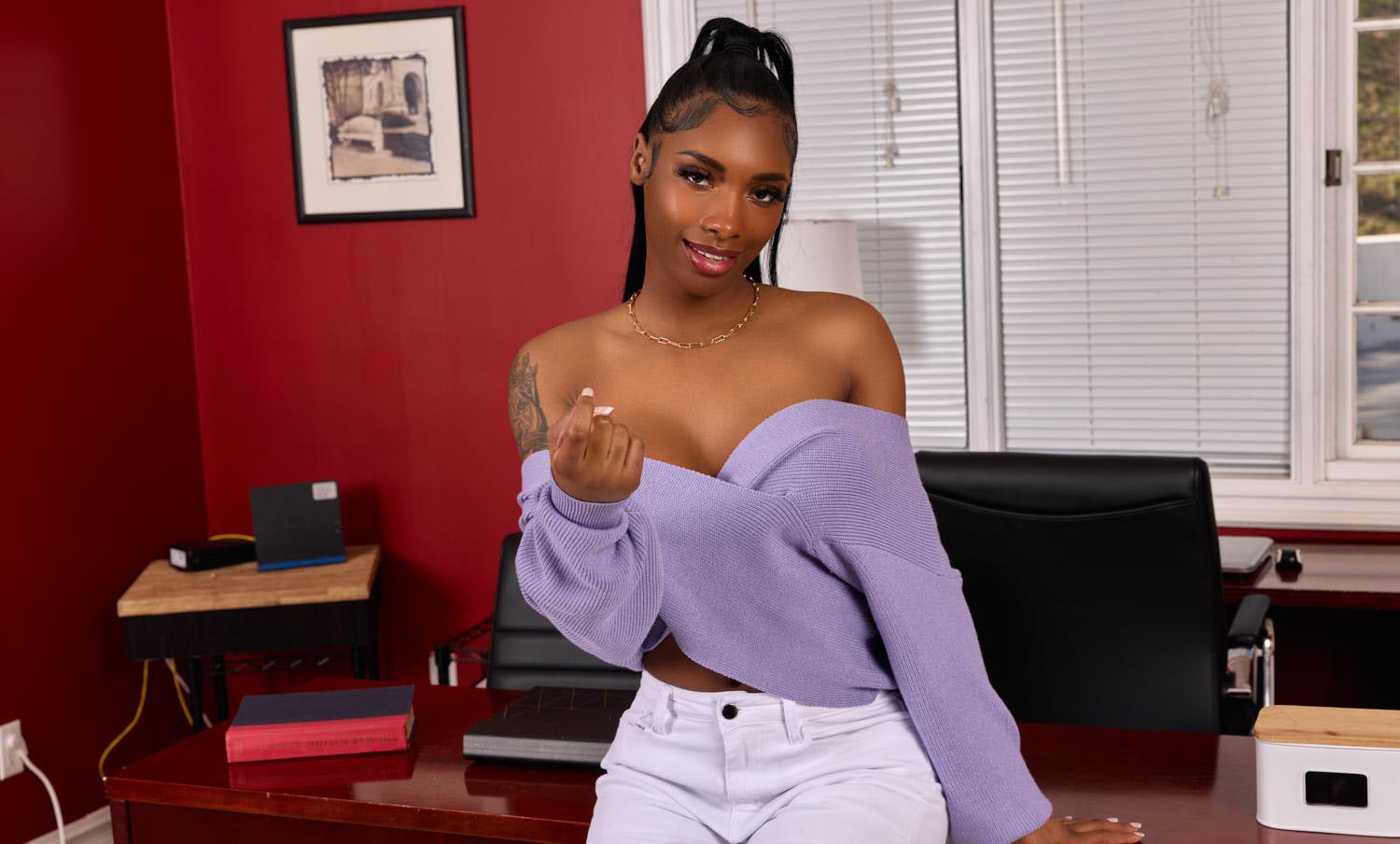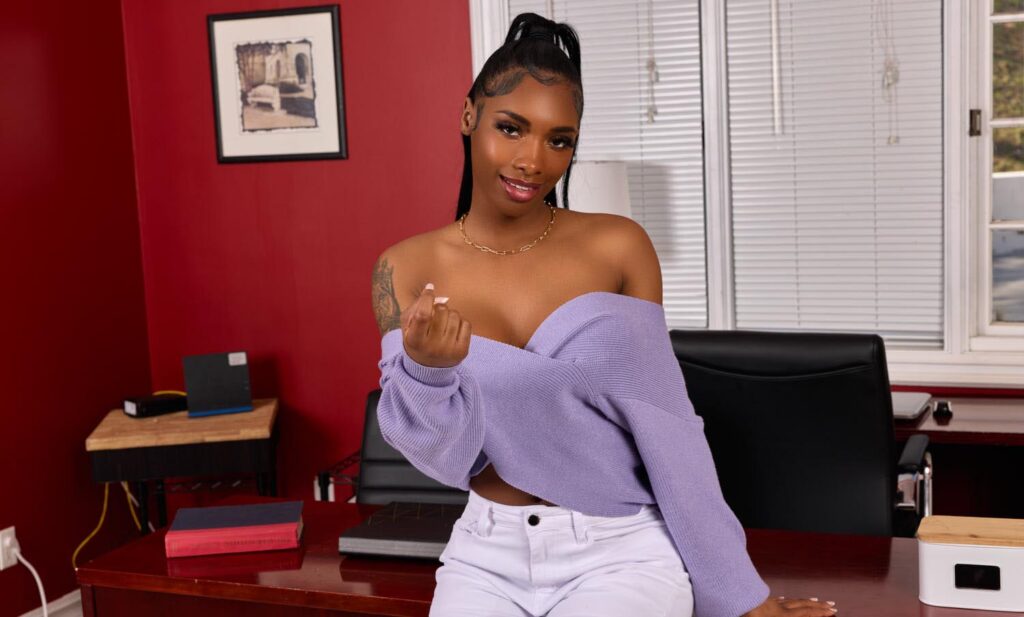 It's your first day at your new gig, and guess what? Your boss is none other than Jaymee Green herself. She's got this one-of-a-kind initiation thing going on. She wants to see how you fuck to ensure you have what it takes. Those tits of hers are a gem of Big Tits VR Porn! Watch her suck you off, and then fuck her like you've never fucked before!
⇒ VRBangers (Review) with Kiara Cole, Emma Rosie & Charli Phoenix!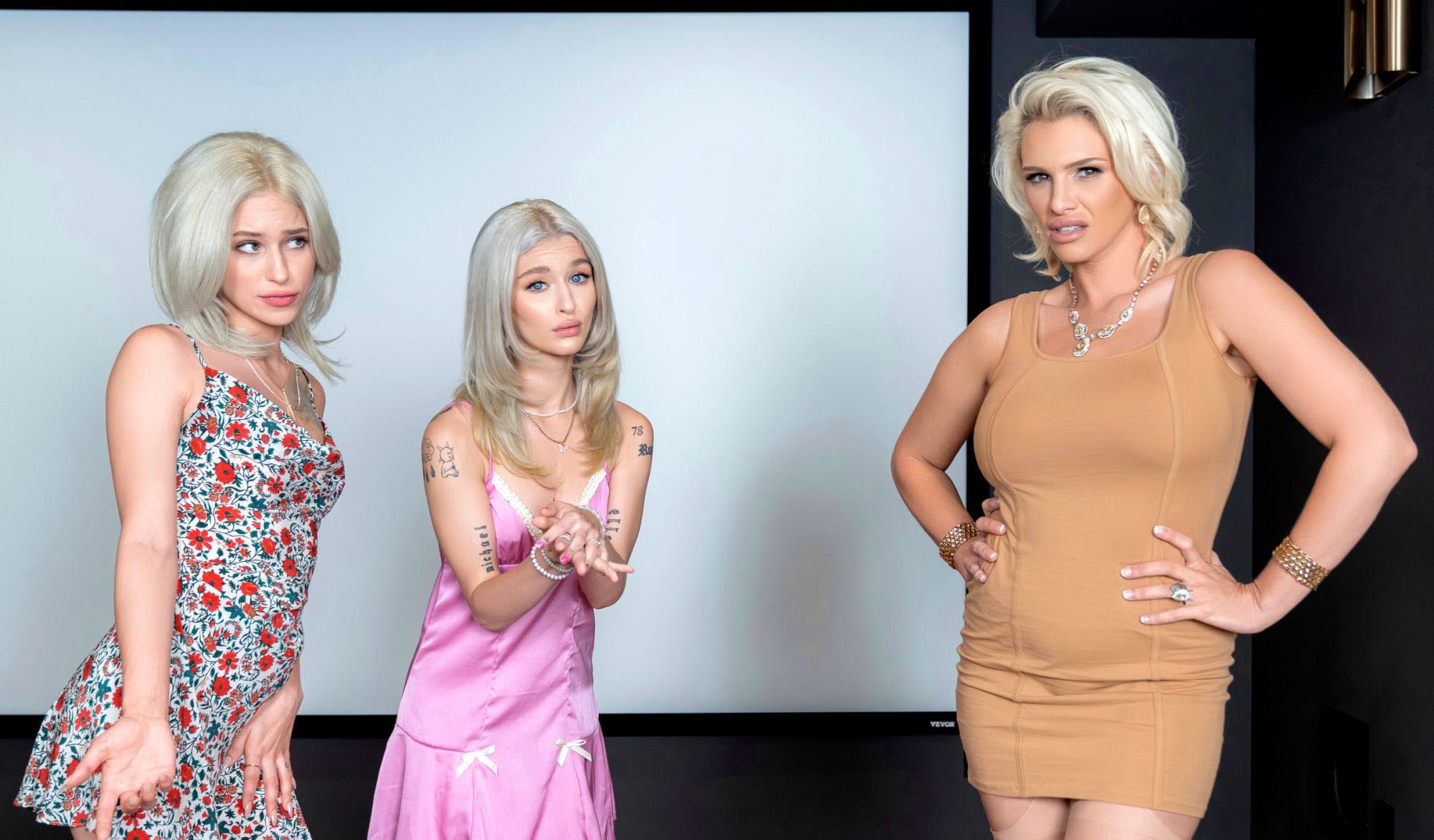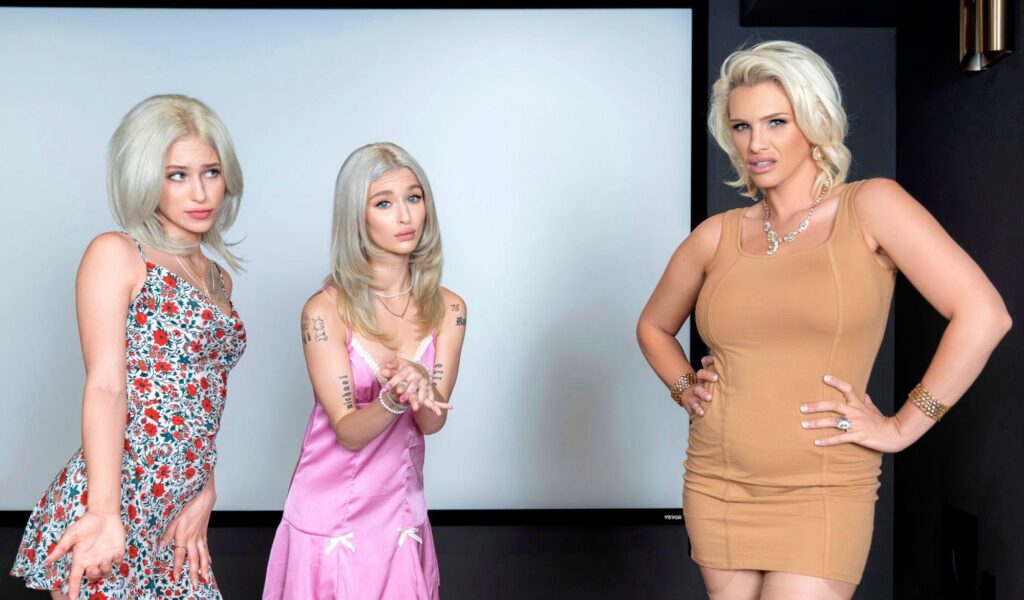 Get ready for the ultimate taboo VR Porn movie experience brought to you by VR Bangers! In "Stepmommy's Creampie," you'll dive headfirst into a wild stepfamily situation with your stepmom and not one, but two hot-as-fuck stepsisters. Now, I know it sounds pretty intense, but don't worry, once they start sucking you off, everything will become clearer!
VRAllure with Jessica Starling!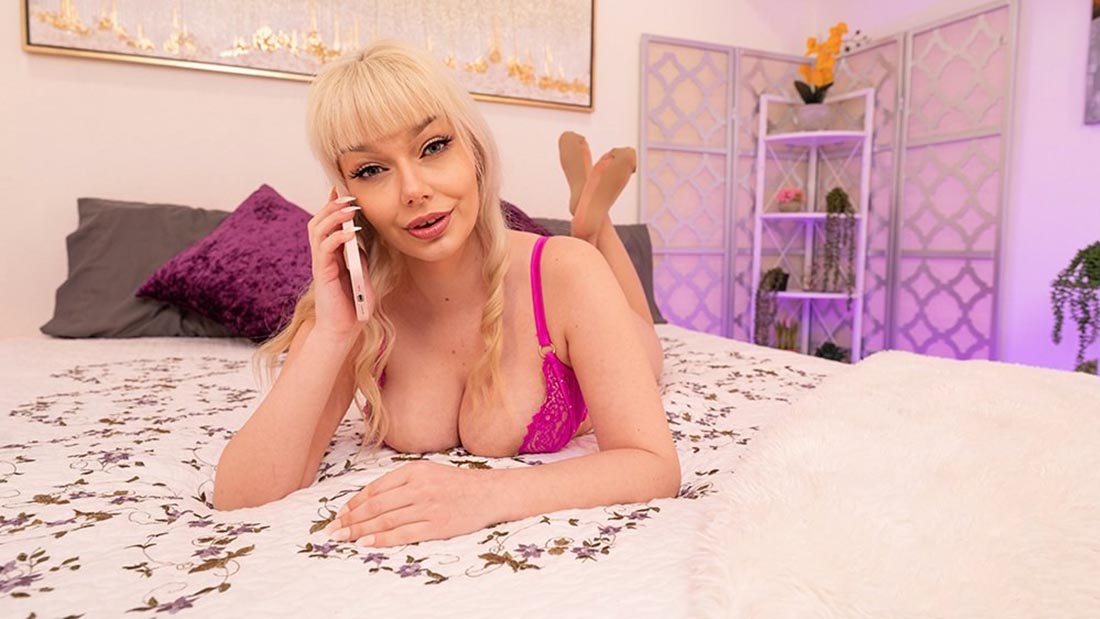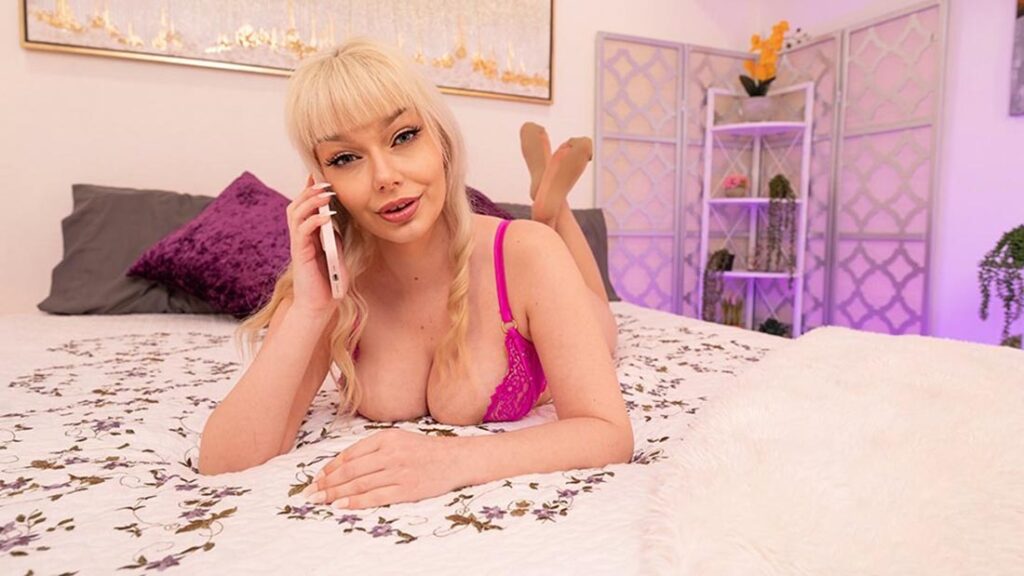 Your girlfriend, Big Tits VR Porn star Jessica Starling, is lying in bed, chatting with you on the phone. She's going off about all the wild things she can't wait to do to you tonight. And damn, it's getting her all fired up. Jessica Starling can feel her pussy getting wet, making her crave your touch like crazy. Screw waiting till tonight; she wants you over there right now! You race to Jessica Starling's place, bouncing with excitement at the thought of her enormous tits pressed against your face. Once you arrive, she wastes no time and does exactly what she said she wanted to do to you.
⇒ MilfVR (Review) with XWife Karen!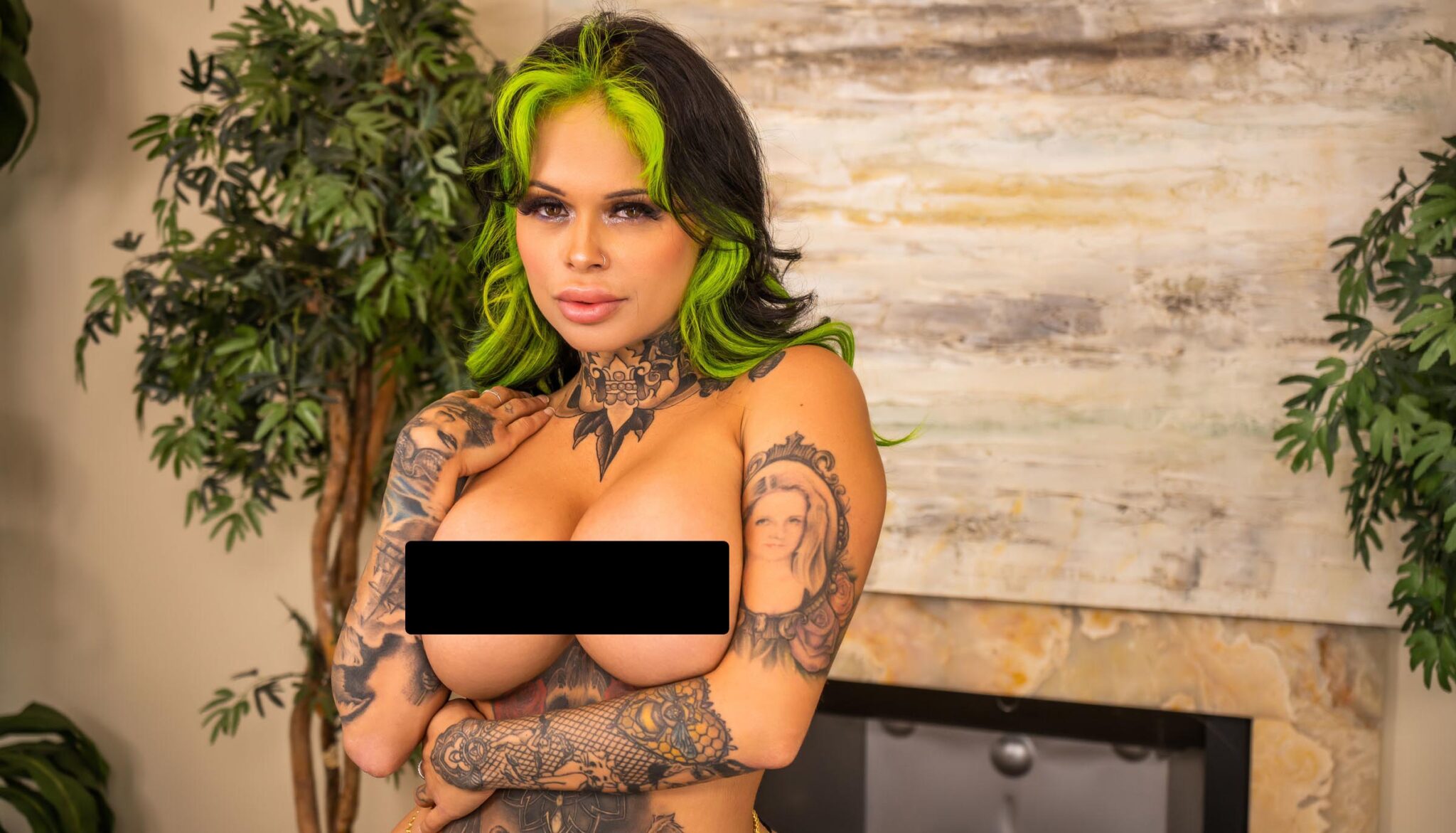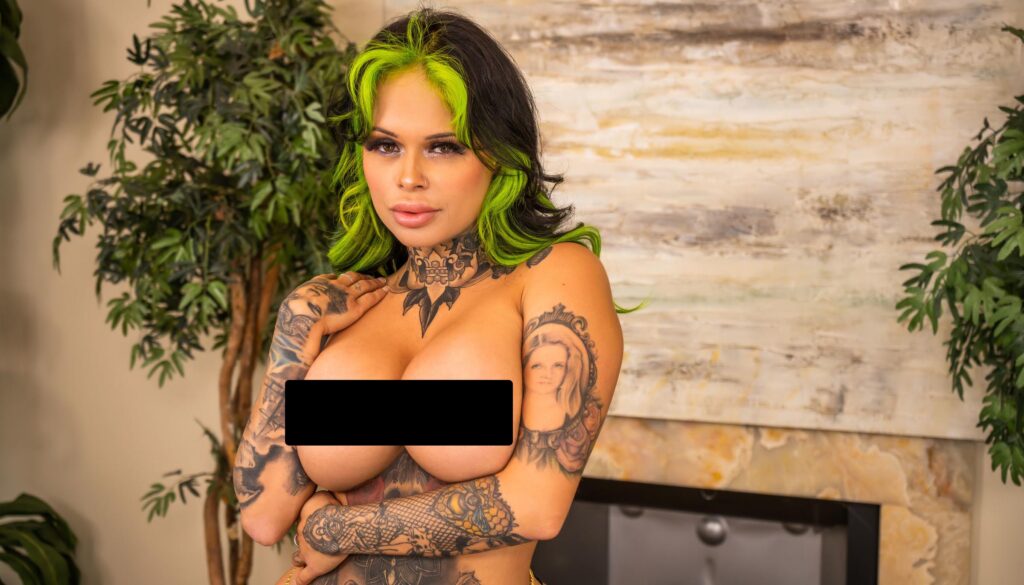 We've got to give it up for this smoking-hot XWife! Karen is all about attention, and today she wants nothing more than to be worshipped. Brace yourself for some steamy kisses and a jaw-dropping display of her irresistible curves. You won't stand a chance as you find yourself completely hypnotized by her mesmerizing tits! After a fantastic blowjob and a titty-fuck, you'll get to slam her pussy like never before!
#2: God of War: Freya (A Porn Parody)
⇒ VR Conk (Review) with Armani Black!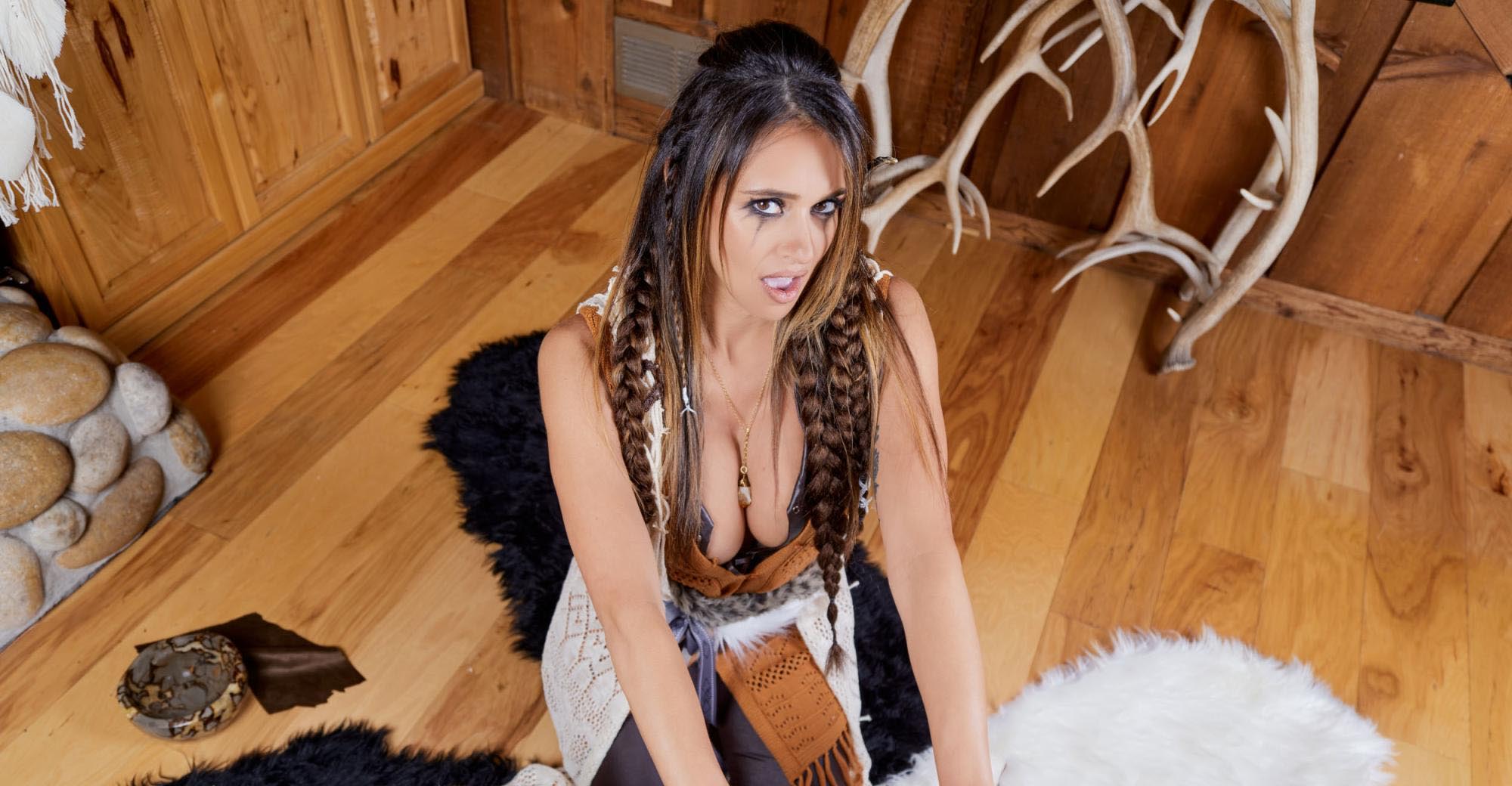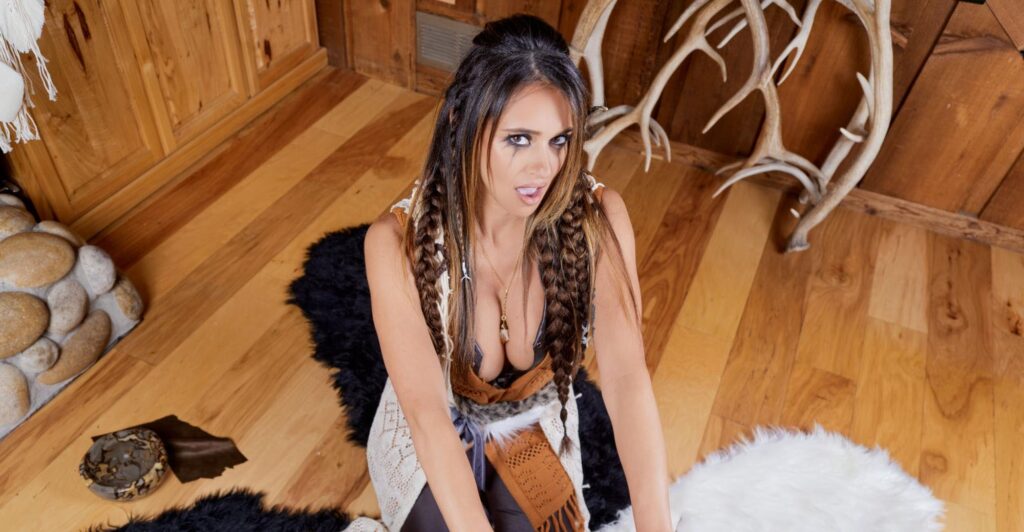 Today, get ready for an insane ride as you transform into none other than the badass God of War, Kratos. This epic Big Tits VR Porn gem is all about unleashing your inner power and feeling like an absolute beast. Picture this: right after the mind-blowing battle, Freya herself is totally stoked about your epic win. She's thrilled to see you kicking major ass and, let's be real, feeling damn good about it. Being a goddess can be hella boring when you're immortal, so she's always on the lookout for the most alpha dudes to have a wild time with. And with those perfect tits, she can have any damn man she pleases!
#1: Oily Privatization in Riyadh
⇒ FuckPassVR (Review) with Ember Snow!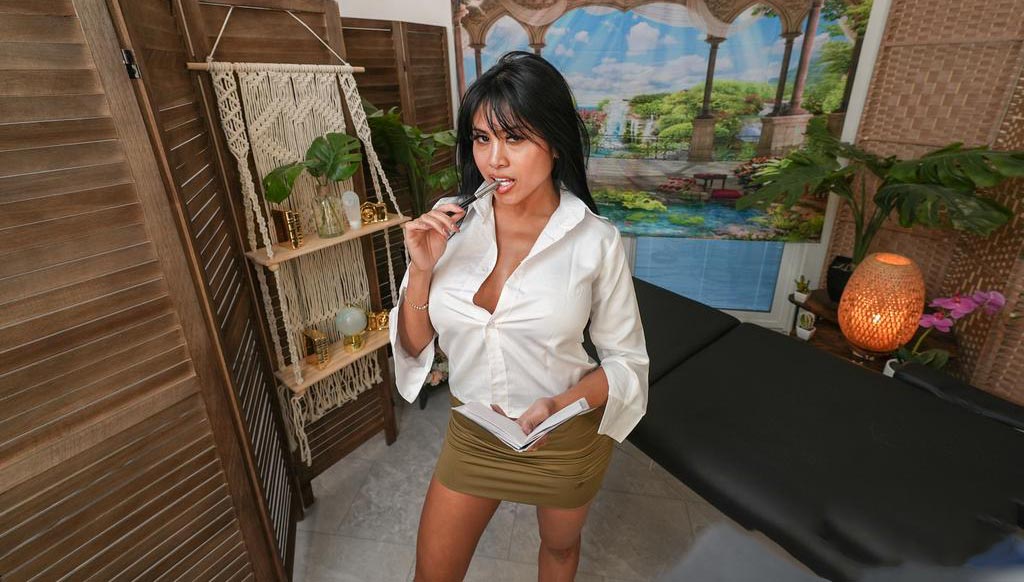 You're in Riyadh, the capital of Saudi Arabia! You're here for some serious business, but it's time to treat yourself to a kickass VIP massage at your hotel. And guess who's going to rock your world? The one and only Ember Snow, the exotic VR Porn babe with the most perfect tits in existence. She knows you're a VIP and a proud member of the FuckPassVR Club. Ember Snow gives you a seductive smile as she greets you, asking for your FuckPassVR Passport. She playfully stamps it, giving you a naughty hint of the mind-blowing pleasure in store. Big Tits VR Porn at its best!