Quick & Easy: Is Reality Lovers worth it?
Great roster of pornstars
Some unique categories
Both POV and Voyeur perspectives
Cool forum
Compatible with most headsets
Safe and anonymous billing
5K
A somewhat confusing release schedule
Reality Lovers is among the somewhat traditional ⇒ VR Porn Sites. On the surface, you could say that all of them are the same, but that would be a mistake. Each has something different. There are a couple of aces up Reality Lovers' sleeve, so let's dive deep into the review and see what this VR Porn studio is all about! 
What's the content like at Reality Lovers?
Reality Lovers offers an extensive library of VR Porn Videos. More than 450 of them, to be more precise. You get a lot of wanking hours with that! Their updating schedule is a bit crazy, though, but you can expect a new video every 10 days, on average.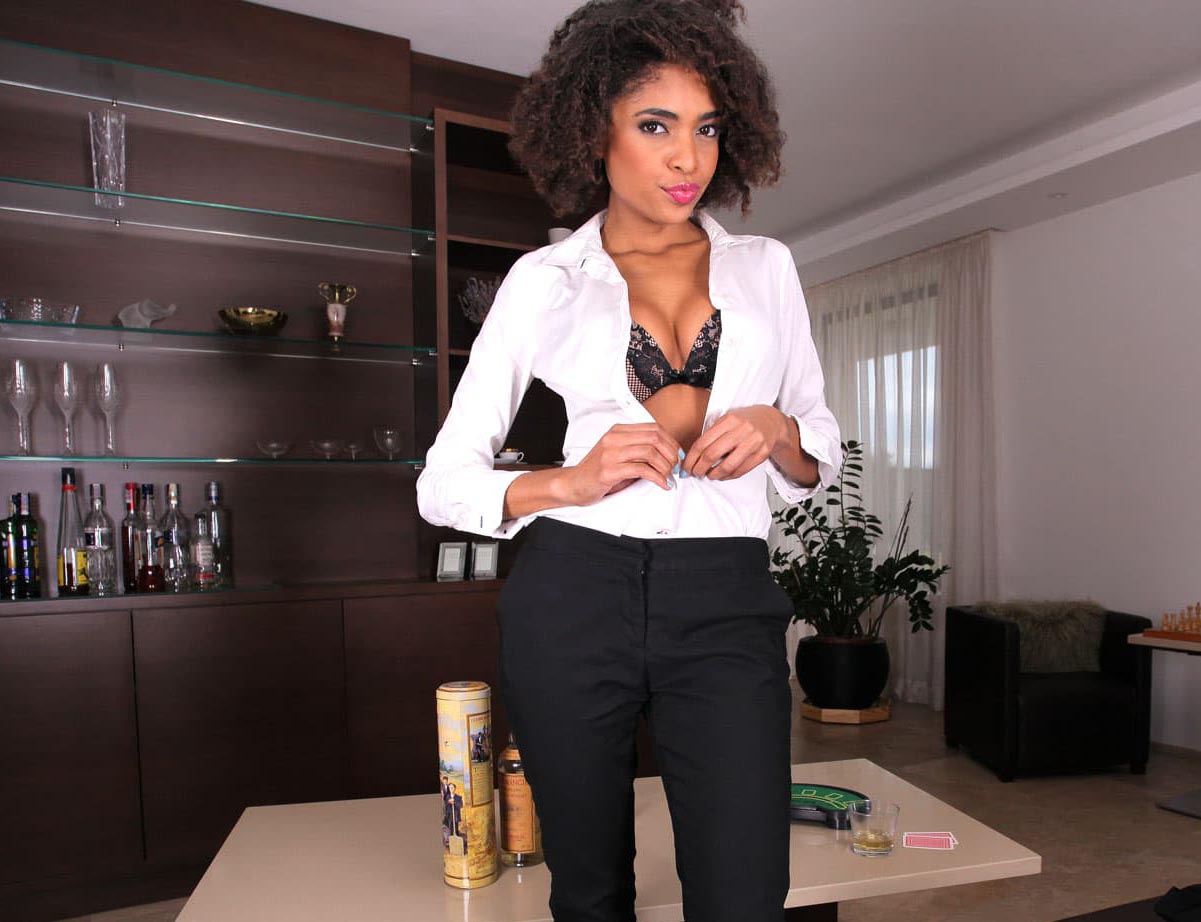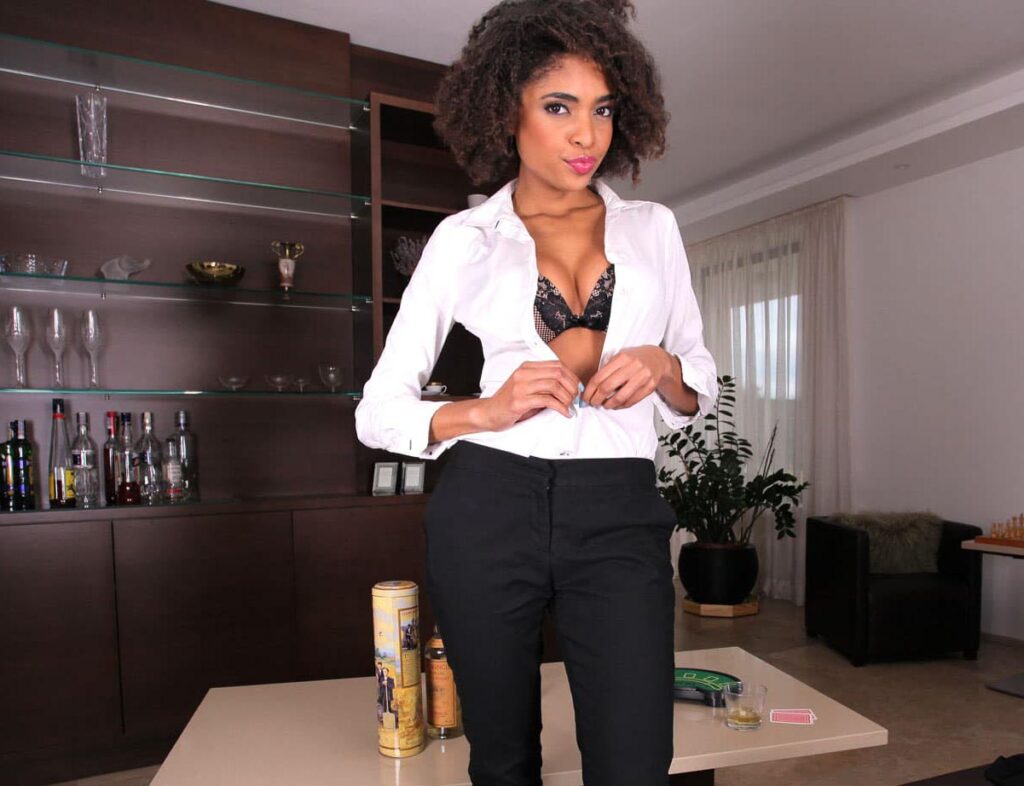 And not just any old boring videos. Reality Lovers has a ton of different categories for you to choose from, so you can pinpoint the exact scene that gets your dick going. I love that about a VR Porn Site - they're trying to cater to a broad audience instead of sticking to one particular niche. Apart from the traditional categories, such as ⇒ Anal, ⇒ Fetishes, ⇒ Blowjobs, Pussy and Ass licking, ⇒ Masturbation, ⇒ Hardcore and ⇒ Softcore, ⇒ Orgies, ⇒ Lesbians, ⇒ Threesomes, etc., they have some categories you won't see every day on classic VR Porn Sites. I'm talking Food Play, Outdoor scenes, ⇒ Cosplay, Insertions, and so on. They even have Taboo scenes such as cuckolding, stepmoms and stepsisters if you're into that. 
Reality Lovers went even further, trying to make their content appealing to a broad audience. They have a fantastic section dedicated to the ⇒ Female POV that's not too different from the Male POV section in terms of content. Ladies, no matter if you're into romantic sex, hardcore, threesomes, lesbians, ⇒ big dicks, hell… even fisting and maledom, Reality Lovers has got you covered!
P.S. If you're into ⇒ Trans VR Porn - make sure you check out their sister site - ⇒ TSVirtualLovers (Review)!
Cool content - 4.5/5!
What about the variety of scenes and models?
Let's start with the scenes. You get some traditional and some not-so-traditional settings at Reality Lovers. I already mentioned that you'll get to fuck these bombshells in a pool, in a damn RV, in a car, on the highway… crazy, man. I love those. Check out the video called "Rest Area Sex" with Shona River. A tip: Open your windows (if your neighbors can't see you) so you have some breeze in your room - it makes the whole thing much more enjoyable. However, you'll get to fuck them in more traditional settings as well if that's what you prefer.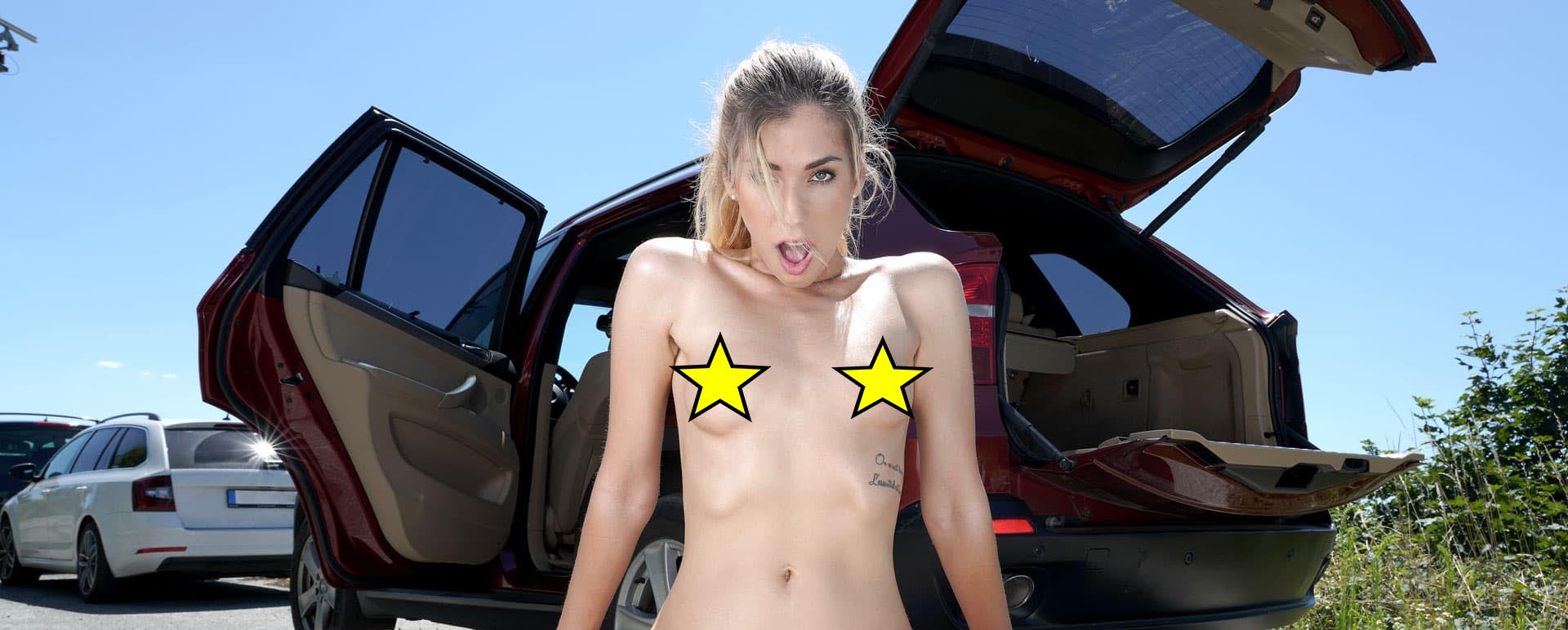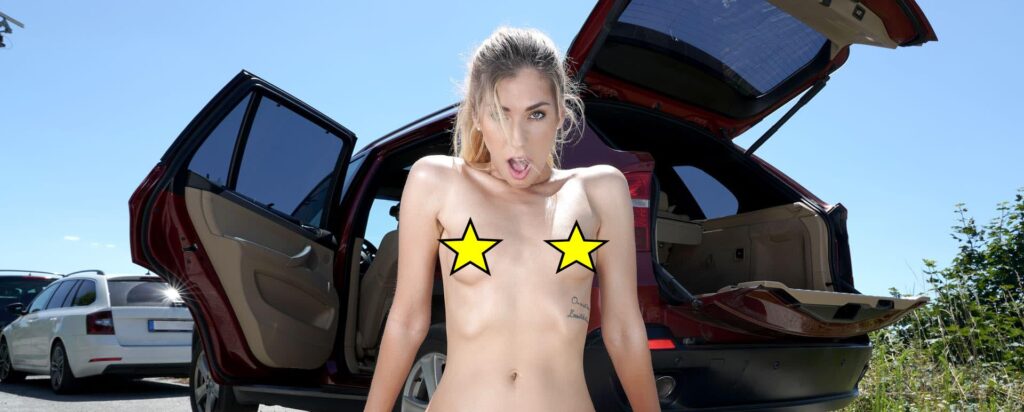 Here's my favorite thing about Reality Lovers - on most of their newer videos, you can choose your POV or Voyeur. Amazing! These guys shoot every scene twice in order to cover the POV/Voyeur kink as well. Talk about dedication!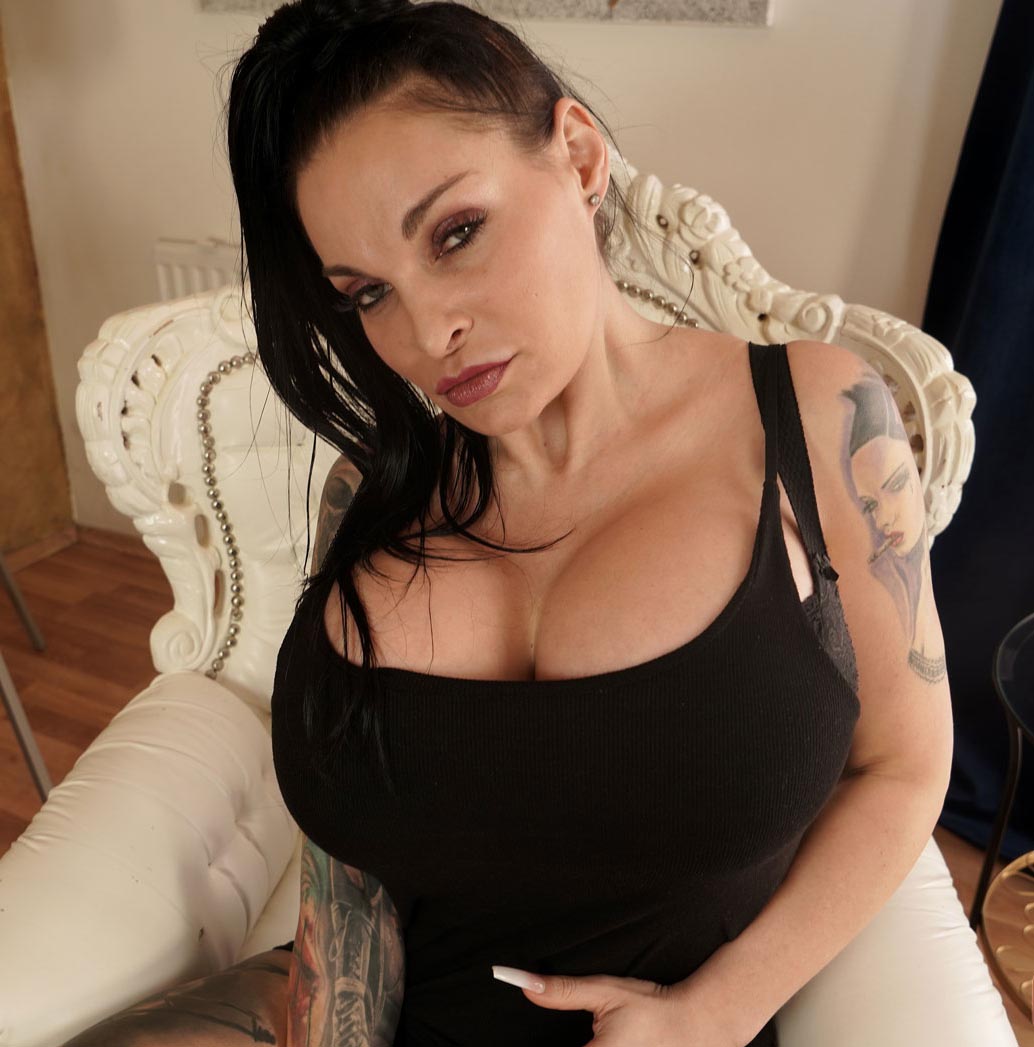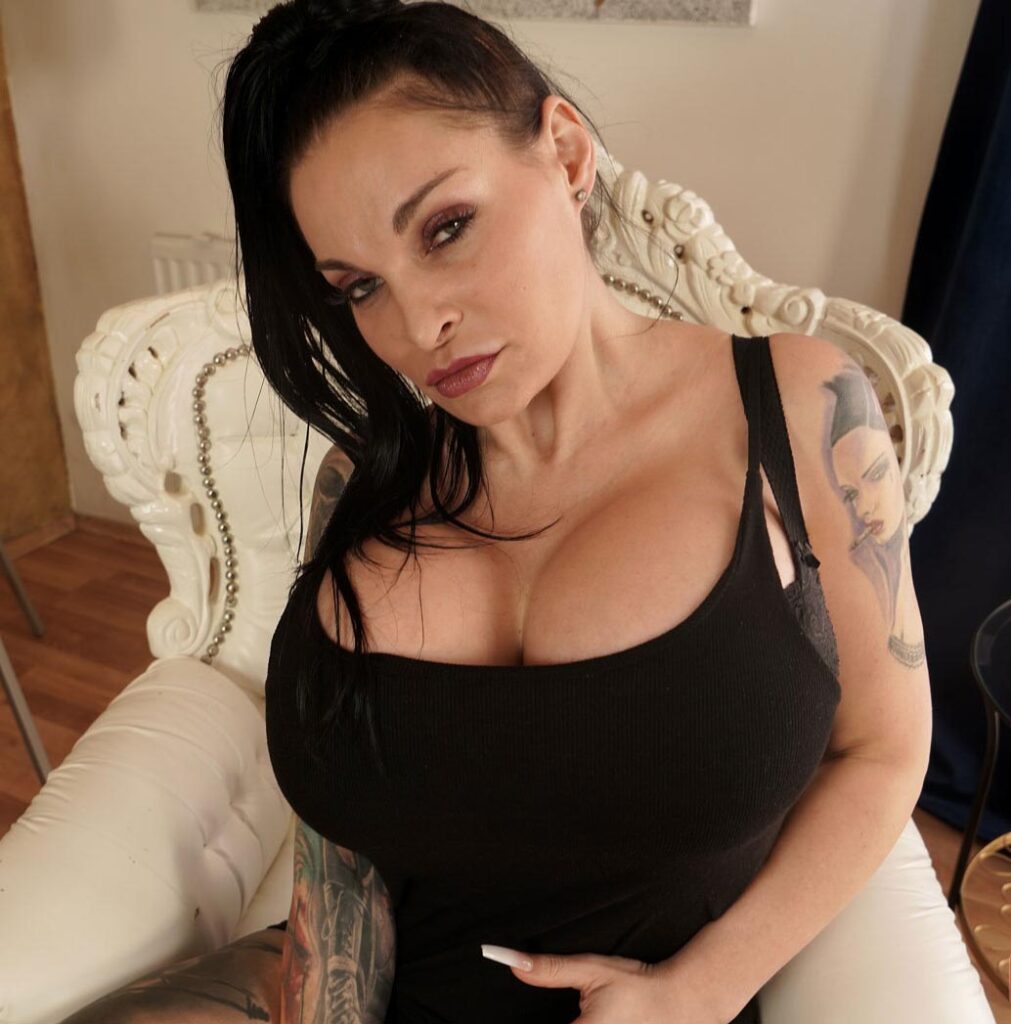 Now, in every porn video, the pornstar makes or breaks the scene! And the quality of their pornstars is getting better by the day! ⇒ MILFs, ⇒ Teens, ⇒ Big Tits, ⇒ Big Asses, ⇒ Blondes, ⇒ Brunettes, Redheads, ⇒ Asians, ⇒ Ebony, ⇒ Latinas… you name it. They have a pretty cool focus on lingerie and stockings (something like ⇒ Stockings VR (Review)), and combined with these badass sluts in their videos; it's a win! You'll get some famous faces in the VR Porn industry here, as well as some fresh talent. I always enjoy that - it adds a lot to the variety! These chicks understand how important it is to "feel" the scenes they are recording, and you always have the impression that the fucking is very natural. Hey, where's the guy that said that pornstars aren't actual actors? 
Great job, Reality Lovers - 5/5!
Audiovisual Quality of Reality Lovers
If you're a seasoned VR Porn fan, you know how important this segment is for a good experience. Your mind needs to be absolutely convinced that you're actually in that room (or the highway) with that pornstar just grinding up and down on your throbbing dick.
Having said that, Reality Lovers is among the better VR Porn providers out there, considering the audiovisual quality. They are far from the best, but you still get a very good experience. The thing is, Reality Lovers record in 4K/5K, 60 FPS, 180° FOV and Binaural Sound. The industry standard now is 8K, with some of the biggest names, such as ⇒ VR Bangers (Review), ⇒ VirtualRealPorn (Review), ⇒ Czech VR (Review), ⇒ VR Hush (Review), etc., recording exclusively in 8K. So this is something Reality Lovers can work on.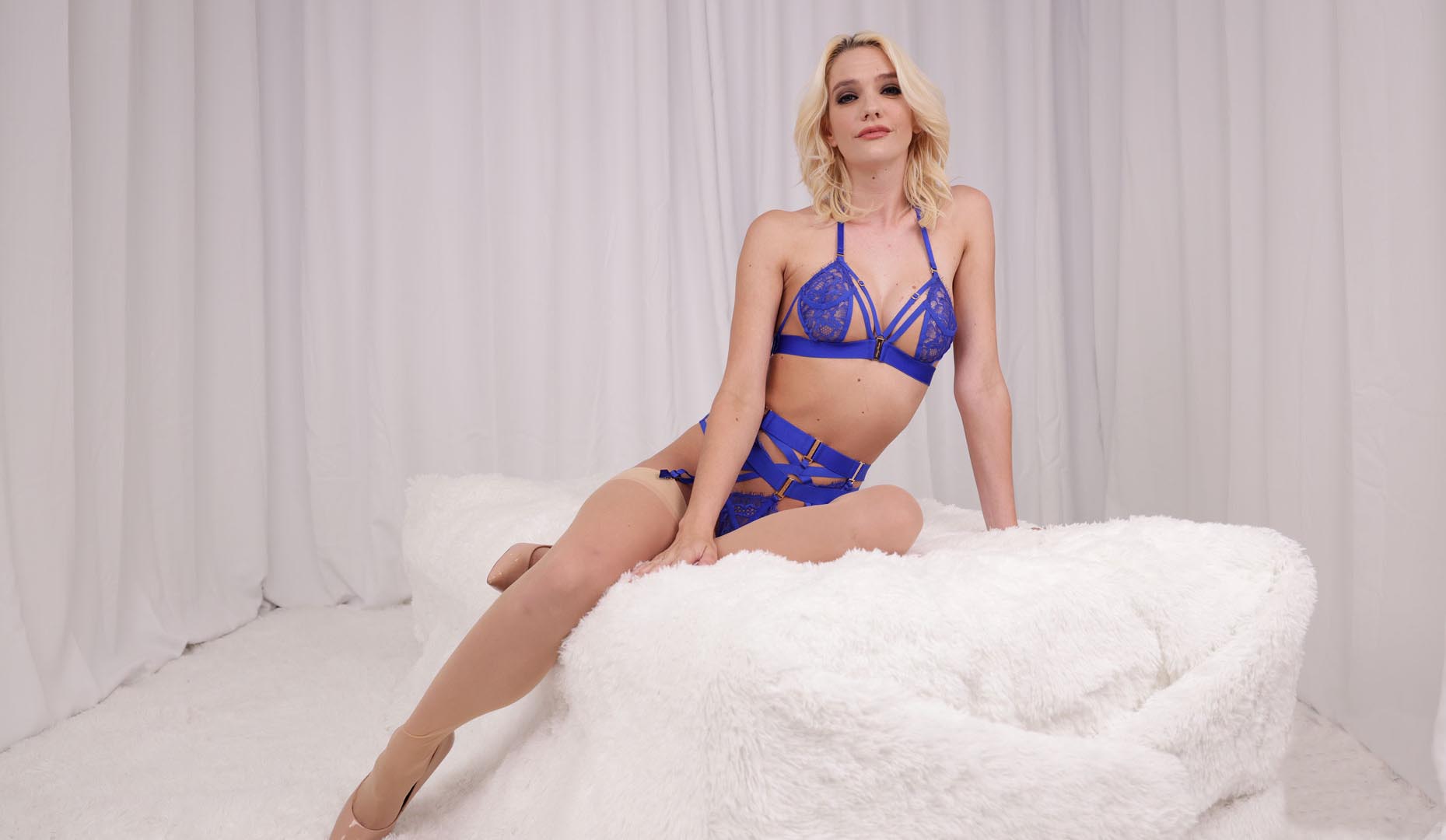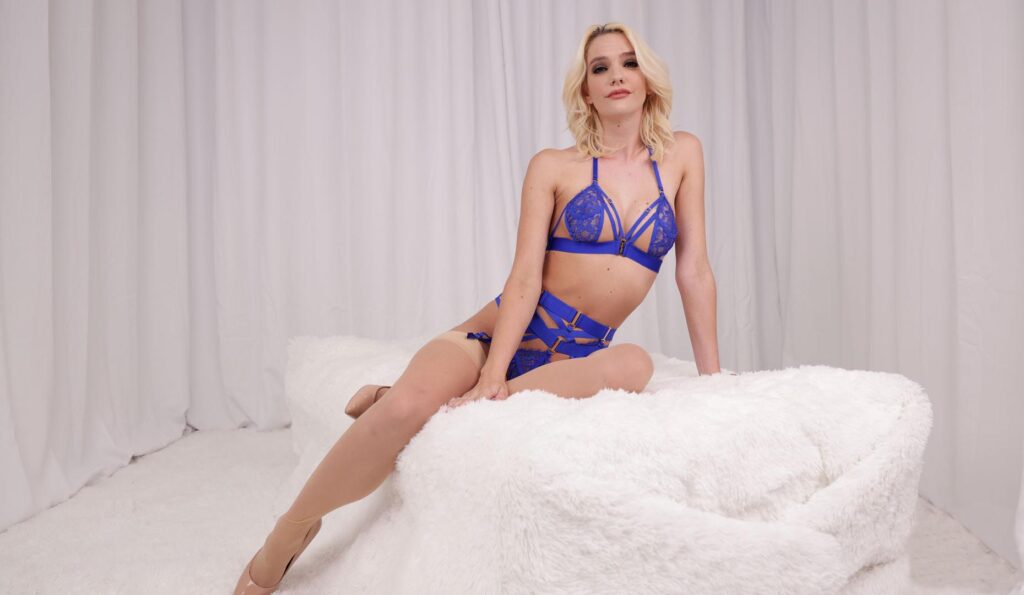 Earlier, they used to have issues with the camera work. More specifically, the closeups and the distant shots were problematic. It was either too close or too far. Gradually, they found the sweet spot, and I'm happy to say that the camera work and the post-production are good now.
4.5 from me here.
The Reality Lovers' website is very simple and easy to use. You get your standard bright background with nothing that doesn't belong there.
As you land on the home page and scroll down, you'll find their Newest Releases and Top-Rated Releases. At the top of the page, you get a Search bar (always appreciated), Videos, Categories (so many of them!), Pornstars, VirtualMate, and Login options. The tabs are self-explanatory, except VirtualMate, which is, to quote the creators - "The World's first Virtual Intimacy System." It consists of two components: the Core - a stroker-type device, and a lifelike game that can be played on a PC/Mac/Laptop/Mobile/VR Headset. The male version is available, while the female version is still in development, according to the creators. I love it when a VR Porn Site offers extras such as ⇒ VR Porn Games and ⇒ VR Sex Toys.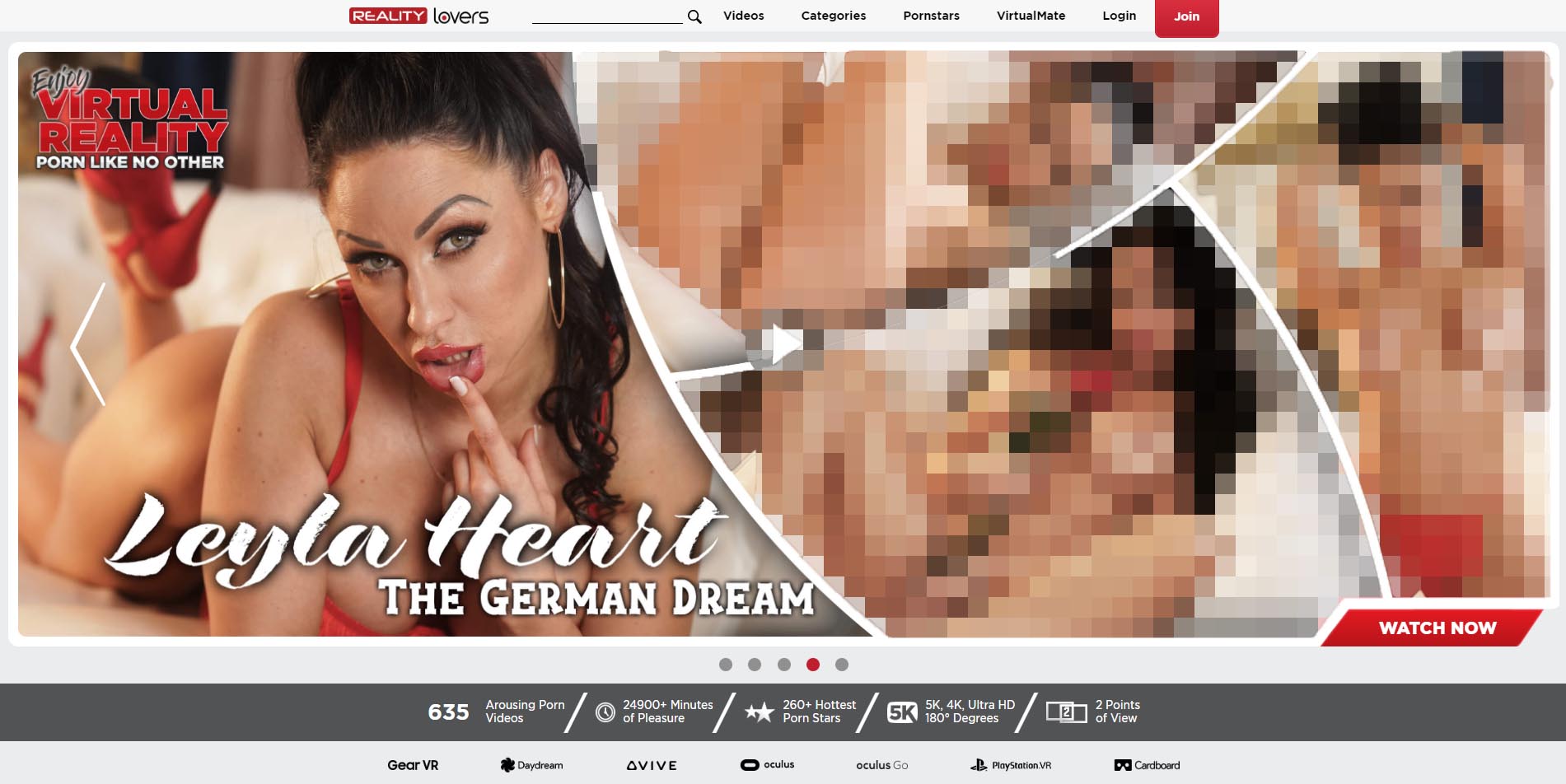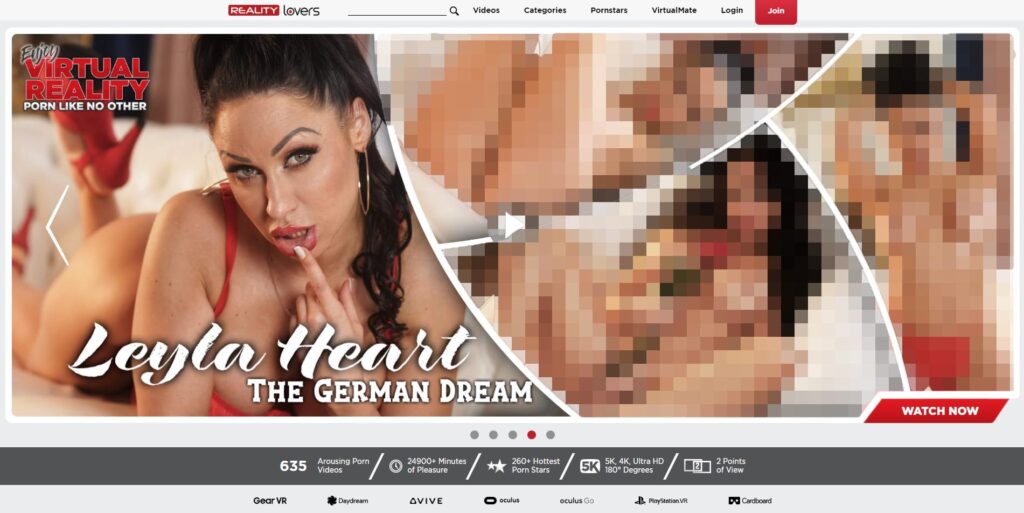 Scroll down to the bottom of the homepage again, and you'll find the "Help" section we are so used to having on a VR Porn Site. You'll get your FAQ and How-to guides for setting up your headset here. You can even suggest to them which pornstars you want to see in their videos!
5/5 from me!
Pricing - Is Reality Lovers Subscription Expensive?
The answer to this question depends entirely on you.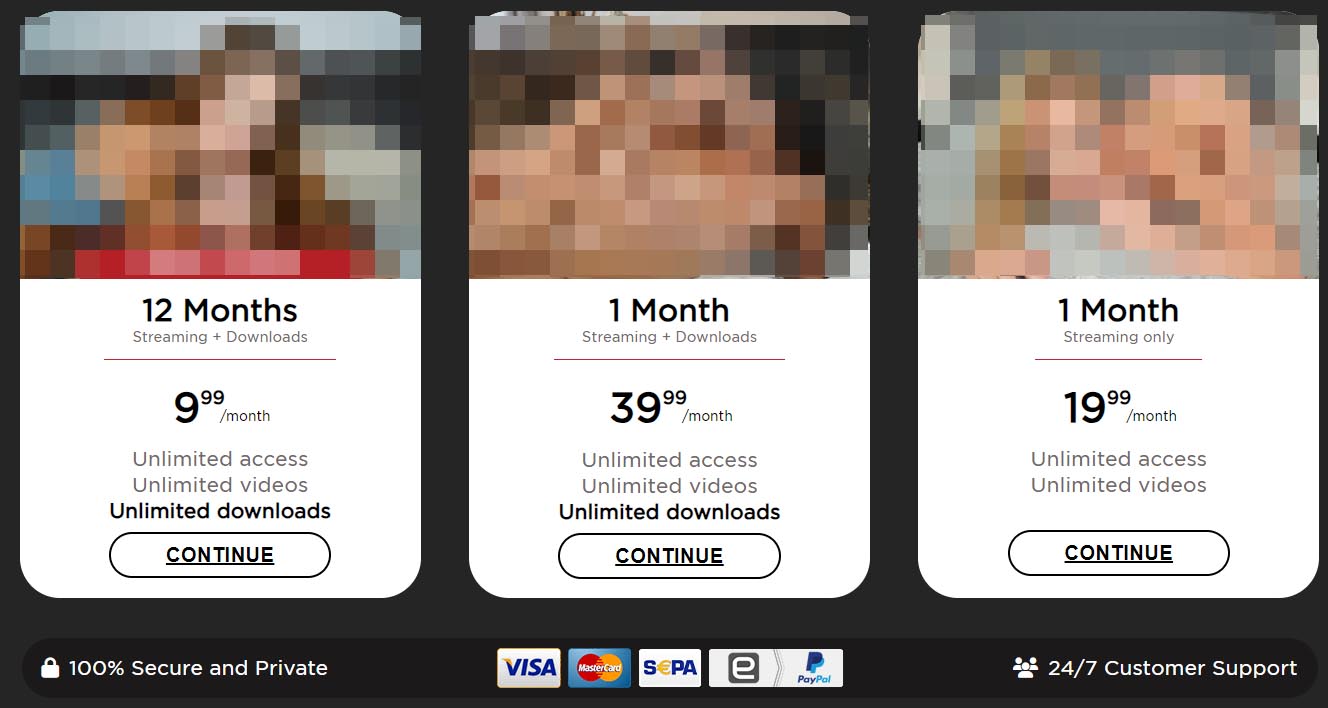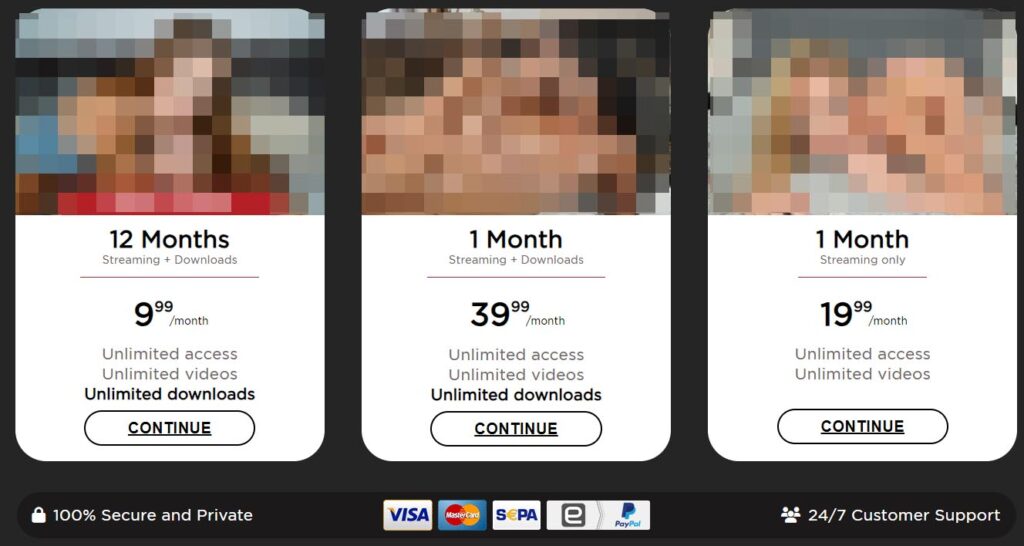 If you are a hardcore VR Porn collector like me - no, it's not expensive. It probably will be if you're just entering the VR Porn scene, especially when you consider that some of the most famous studios in the industry are generally cheaper. Buy, hey, I guess that's the price they're asking for their quality. And that's fine. The billing is safe and anonymous, and that's a mandatory thing, in my opinion. You won't get any adult-related stuff on your statement, and you won't have to worry about scams. I've had a subscription for some time now and never had a single problem.
Is my headset compatible with Reality Lovers?
We already established that Reality Lovers wants to make their content available to as many people as possible. It's the same with their headset compatibility. They support devices like ⇒ Oculus Go, ⇒ Oculus Rift, ⇒ Quest, ⇒ Quest 2, ⇒ HTC Vive, ⇒ PSVR, ⇒ Samsung Gear VR, ⇒ Daydream, and ⇒ Smartphones. PC as well, naturally.


If you need in-depth, step-by-step instructions on how to set up your rig, check out our ⇒ Guides on how to watch VR Porn on every headset!
Will we be seeing more of Reality Lovers in the future?
Reality Lovers is a well-known VR Porn Site. And you don't reach that level of fame in this industry for no reason. They've been around for a long time, and they've shown dedication to improving whatever needs to be fixed. Sure, they could work on a couple of aspects, such as the video quality and the pricing (probably), but overall, these guys are here to stay.
4.5 from me.
Conclusion - Do we recommend Reality Lovers?
I do think that Reality Lovers is a good VR Porn Site. In all honesty, there are better studios with cheaper subscriptions, but hey - if their content is your cup of tea, go ahead and subscribe! I know I've had nothing but a good time with them! Especially with the POV/Voyeur option!You know what to do, my fellow fappers!
Reality Lovers: Our Summary
Reality Lovers is a VR Porn Site with a couple of unique things to offer, such as the POV/Voyeur perspective, and some unique categories! Also, you get more than 450 videos with both famous pornstars and fresh faces!