Quick & Easy: Is TSVirtualLovers worth it?
Great content
Awesome niche and pornstar variety
Some of the hottest models in the industry
Easy-to-use site
Safe and anonymous
They should update more often
Maximum of 5K
Let's dive balls-deep into the TS world of Virtual Lovers without further ado!
What's TSVirtualLovers' Content like?
We already know that Reality Lovers is a VR Porn Site that's trying to cater to the needs of fans of not only one niche. They offer a whole bunch of videos that aim to please everyone's tastes.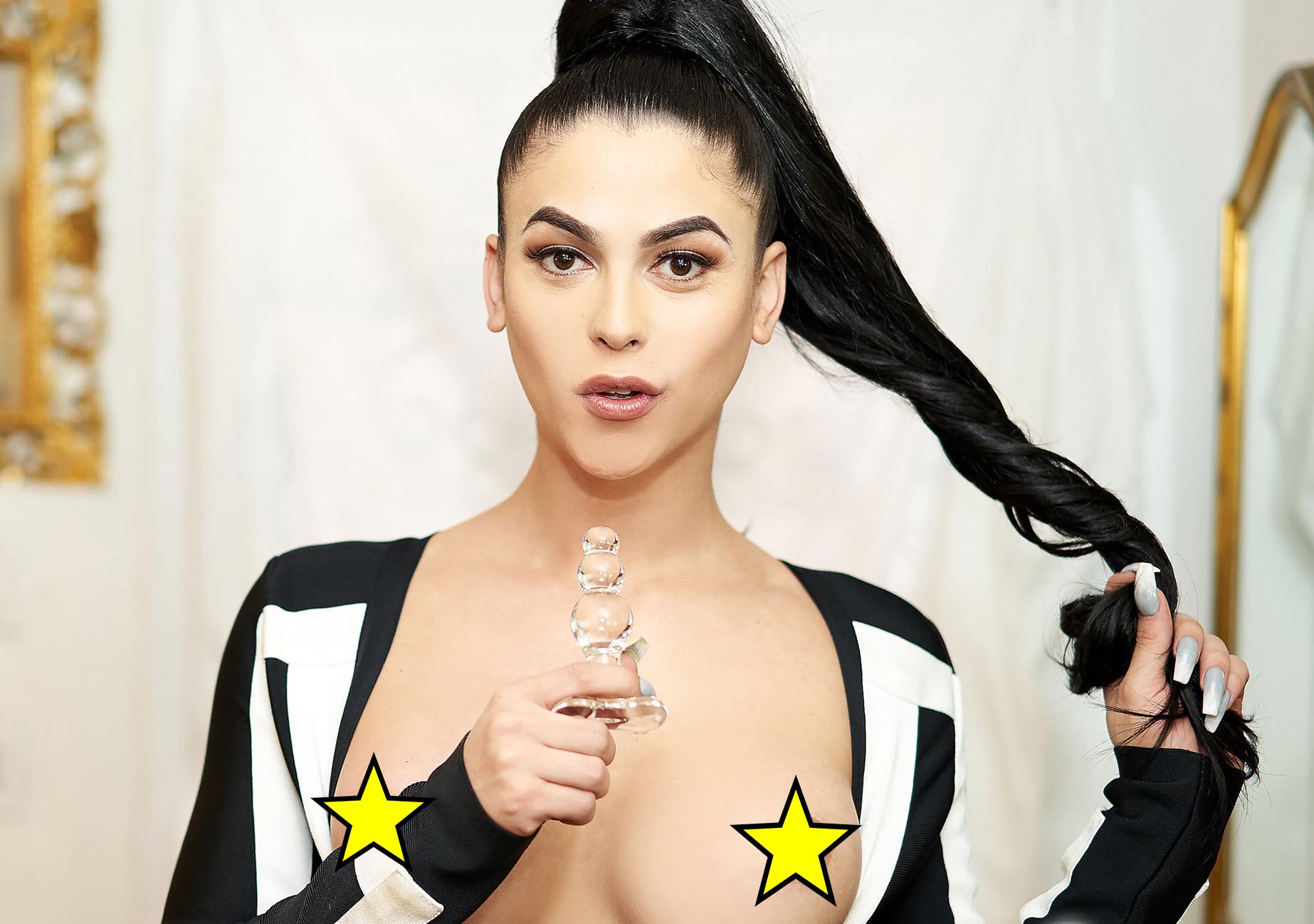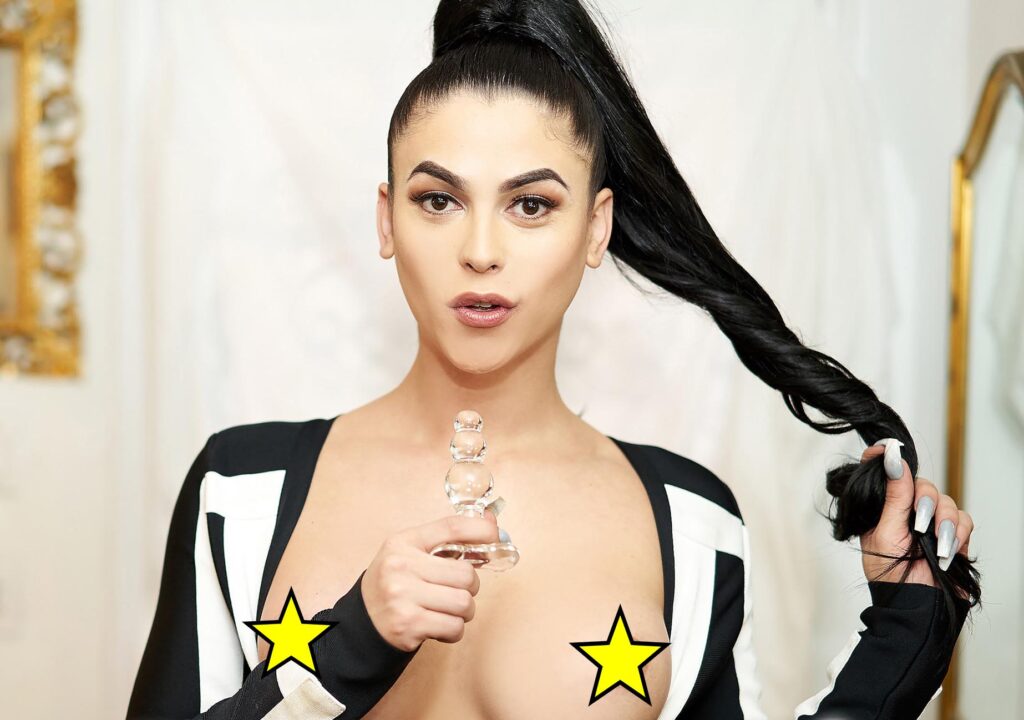 It's the same with TSVirtualLovers. Their list of categories is long, and you're bound to find something that gets you going. Shemale sex with girls, Shemale sex with guys, Big dicks, Blowjobs, Cum Play, Masturbation, etc. They've got a great library of videos with toys - among my favorites. Make sure you check out the video called "Not Just Clothes" with the gorgeous Domino Presley. I never thought I'd wank to a VR Porn video shot in a boutique, but I'll be damned if that wasn't one of my favorite orgasms. The way she plays with her ass and that glass dildo… Especially when that other lady walks in. Yeah, I have a thing for public sex. Some of their older videos don't really have well-developed intros, and they don't feel too natural. Fortunately, they seem to have started working on that in the newer videos, which only shows that they listen to their fans.
You'll get 130+ Trans VR Porn videos in TSVirtualLovers' library. That's a lot of hours on your hands. I spent three days straight watching their videos (for research purposes, of course!), and I don't remember feeling the need to go out. Their updating schedule is a bit unpredictable, but overall, you can expect a new video once every two weeks. 
5/5 for the content!
Does TSVirtualLovers have a good variety of scenes and models?
TSVirtualLovers isn't about one specific type of stuff in the Trans niche. It dabbles in all sorts of things like office antics, poolside fucking, psychiatrist sex, gym escapades, solos, threesomes, teachers and students - you name it. There's an extra twist thrown in for good measure, which I really like – let's call it the 'whoops, you're different' scenario. Basically, a situation where you mistakenly think you've got a regular girl, only to find yourself lured into some steamy fun with a Trans chick who knows her way around a dick! You'll get both voyeur and POV scenes, and that's a good addition because a lot of VR Porn Sites fall into the trap of shooting POV-only content.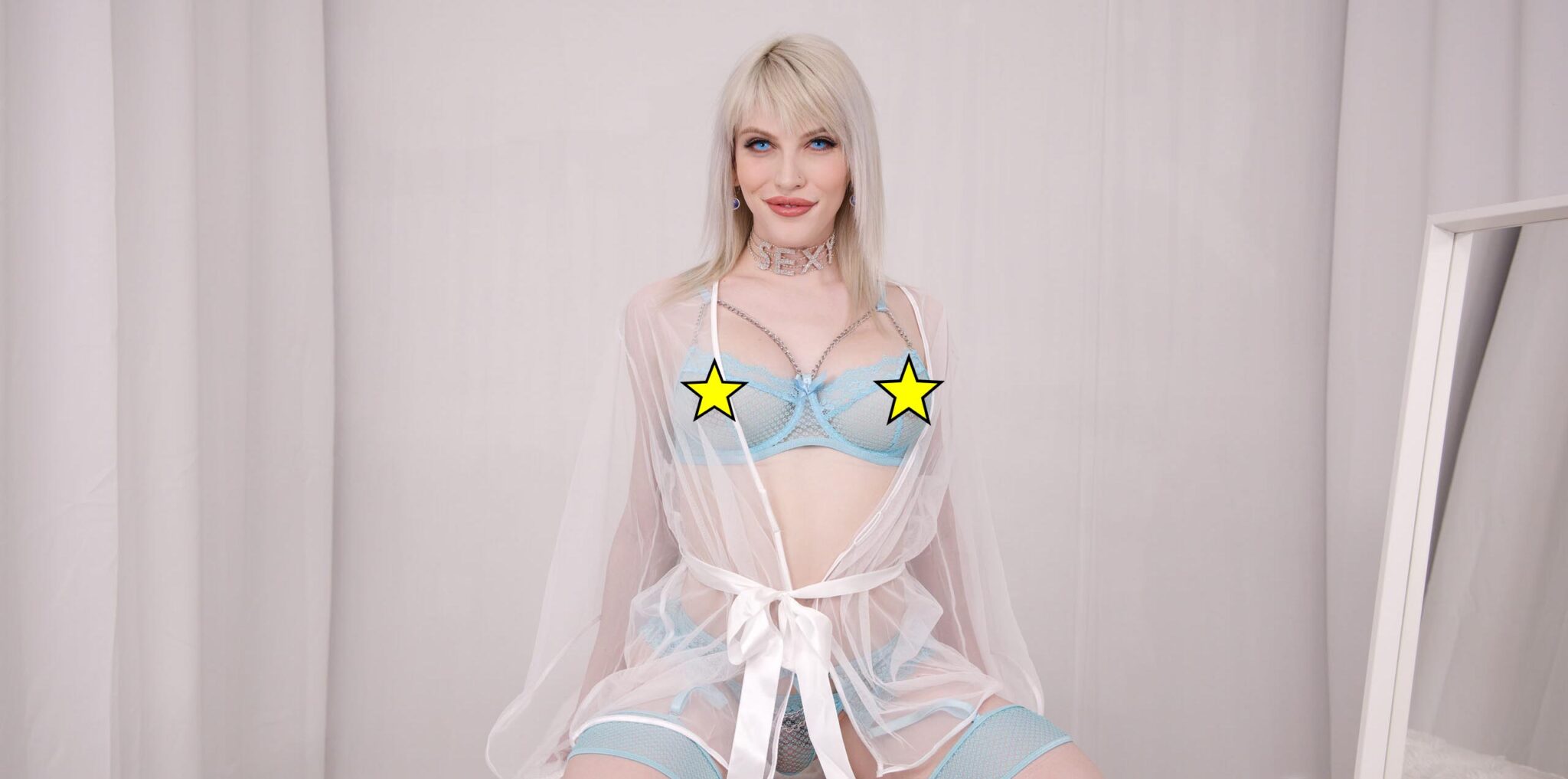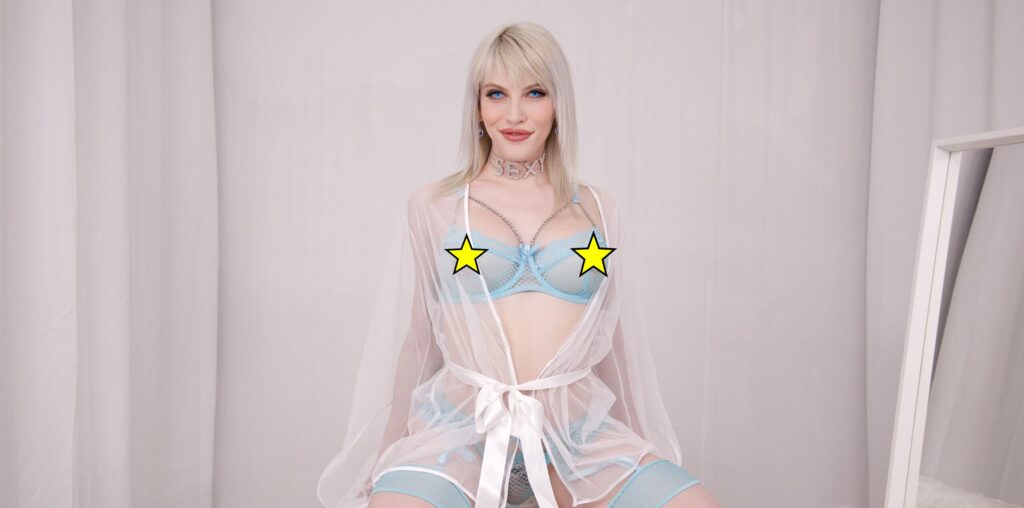 Their pornstar roster is excellent. There's a nice mix of models of various ages, body types and ethnicities. Currently, the site features 40+ Trans models. You get Blondes, Brunettes, Ebony, Caucasians, Big Tits, Big Asses… All the good stuff. TSVirtualLovers works with some of the most famous Trans pornstars in the industry, but you'll also see some fresh faces on the site, which is nice for a change. And things will quickly turn wild with names like Izzy Wilde, Bailey Paris, Alisa Rae, Mia Maffia, Ryder Monroe, Vanessa Jhons, etc.
5/5 from me!
Audiovisual quality of TSVirtualLovers
TSVirtualLovers' videos are all recorded at a smooth 60fps and available in 4K and 5K. They've added binaural sound for that awesome 3D vibe, and you get 180-degree FOV only. The industry standard nowadays is 8K, with the top studios shooting their videos in this quality exclusively. Hell, even 12K might be on its way soon (remember when ⇒ VR Bangers (Review) released the first 12K VR Porn video a couple of months back?)!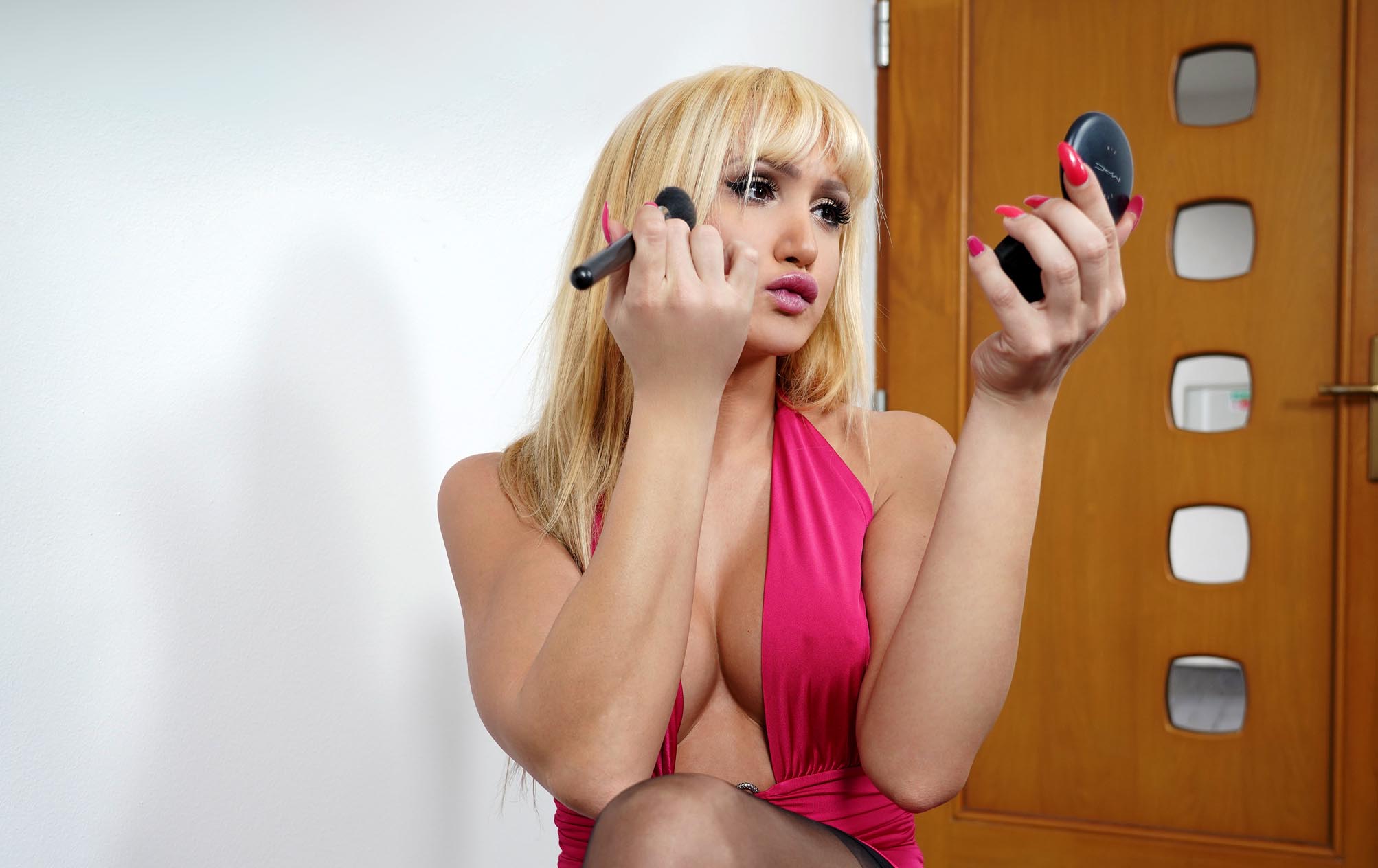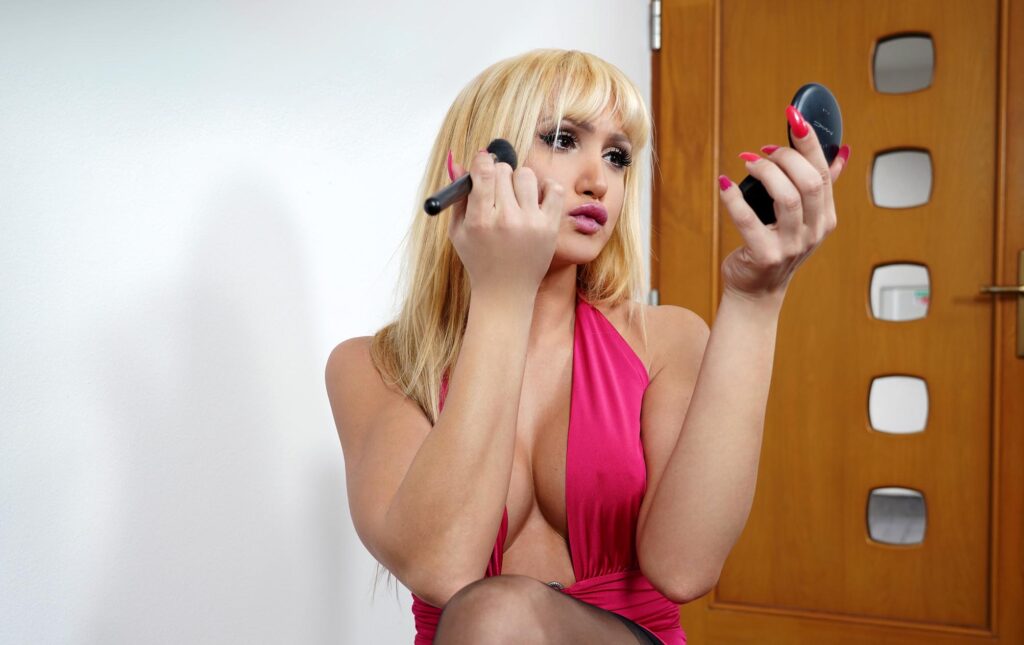 Coming straight from the minds behind Reality Lovers, it's no shocker that they've put all their experience and skills into making top-notch clarity and mind-blowing immersion a reality. The camera work is good, and the models move around a bit, so the videos don't feel stationery. The lighting is also good, and the post-production doesn't fall behind. Still, TSVirtualLovers could consider upgrading their rig if they want to compete with the big dogs in the industry! They actually say on their site that they'll soon have 8K videos, so let's see if they come through with that.
4.5/5 from me here.
The website keeps it simple with a minimalist vibe, showing only what matters. The landing page rocks a section with the Latest Releases and Top Rated Releases. The top of the page functions similarly with tabs such as Videos, Categories, Pornstars, VirtualMate, and Login options. VirtualMate is, as the creators call it, "The World's first Virtual Intimacy System." So basically, it's got two main parts: the Core, which is this cool stroker thing, and a cool game you can play on your PC, Mac, laptop, phone, or VR headset. Right now, they've got the version for guys all set up, but the female version is still in the works, according to the creators. I love ⇒ VR Porn Games, especially when they are compatible with those awesome ⇒ VR Sex Toys.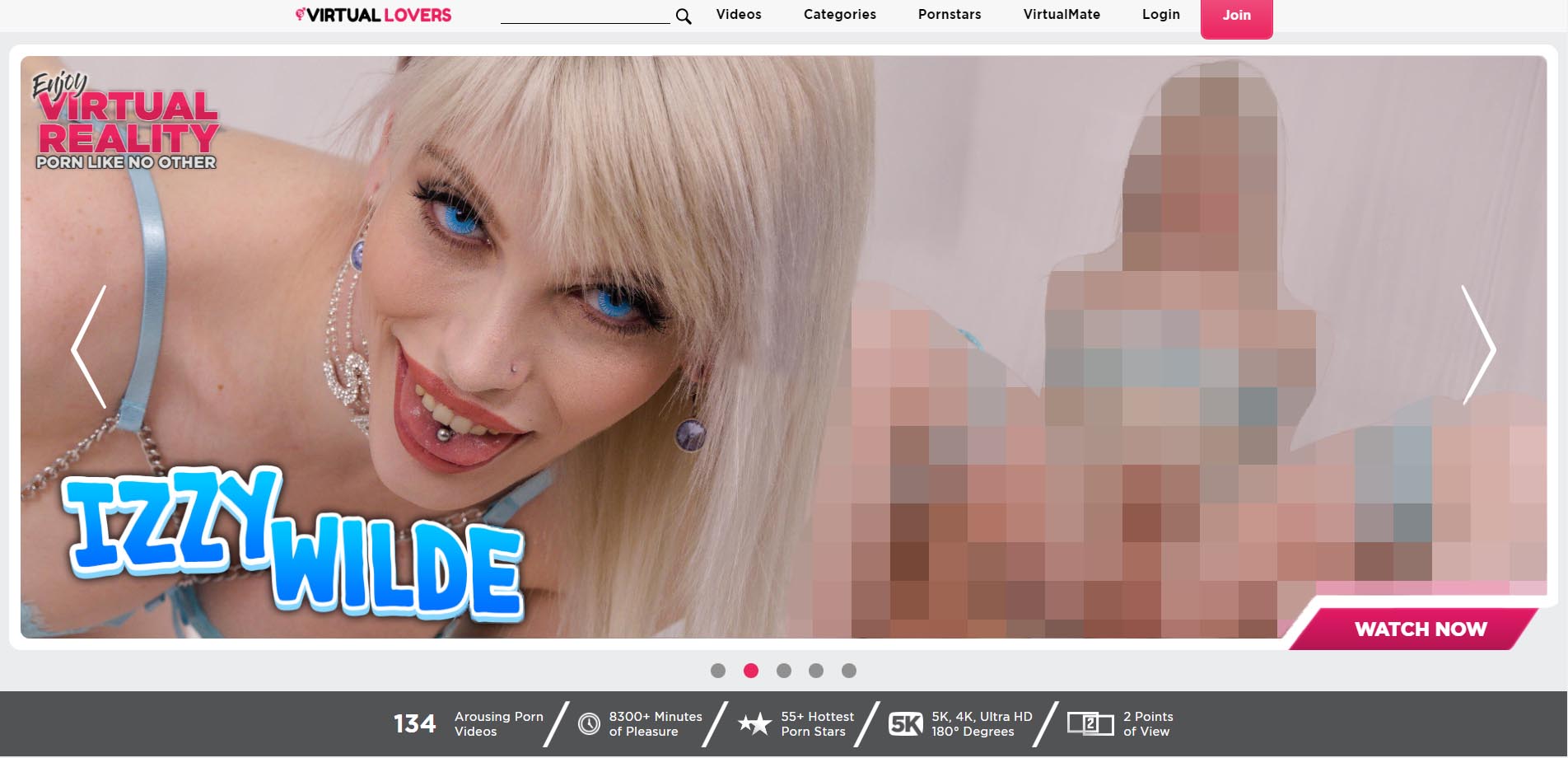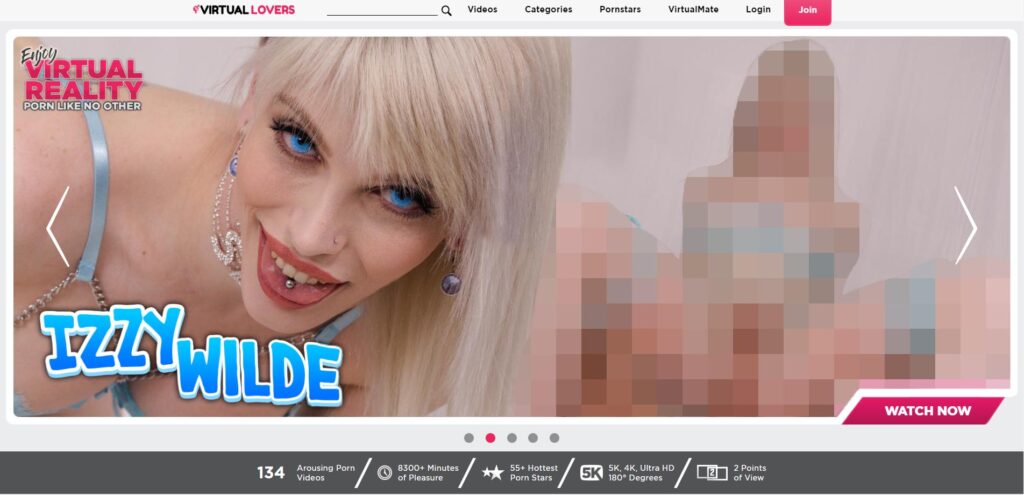 There's nothing extra except for the trailers - 4.5/5 from me.
TSVirtualLovers works well with most of the available VR Headsets on the market. So whether you're using a ⇒ PSVR, ⇒ Oculus Go, ⇒ Oculus Rift, ⇒ Quest, ⇒ Quest 2, ⇒ Daydream, ⇒ HTC Vive, ⇒ Gear VR, or your ⇒ Smartphone or Desktop, you'll have a blast!


If you need any help setting up your headset to watch their videos, they have a Help section at the bottom of the homepage. Also, check out our ⇒ Guides on how to watch VR Porn on every headset for step-by-step instructions.
How expensive is TSVirtualLovers?
Oh, not at all. Of course, it would be better to get unlimited downloads for the 1-month subscription as well, but hey, it's their site and content. Anyway, it does pay off to subscribe - for the quality and quantity you get, it's a good deal.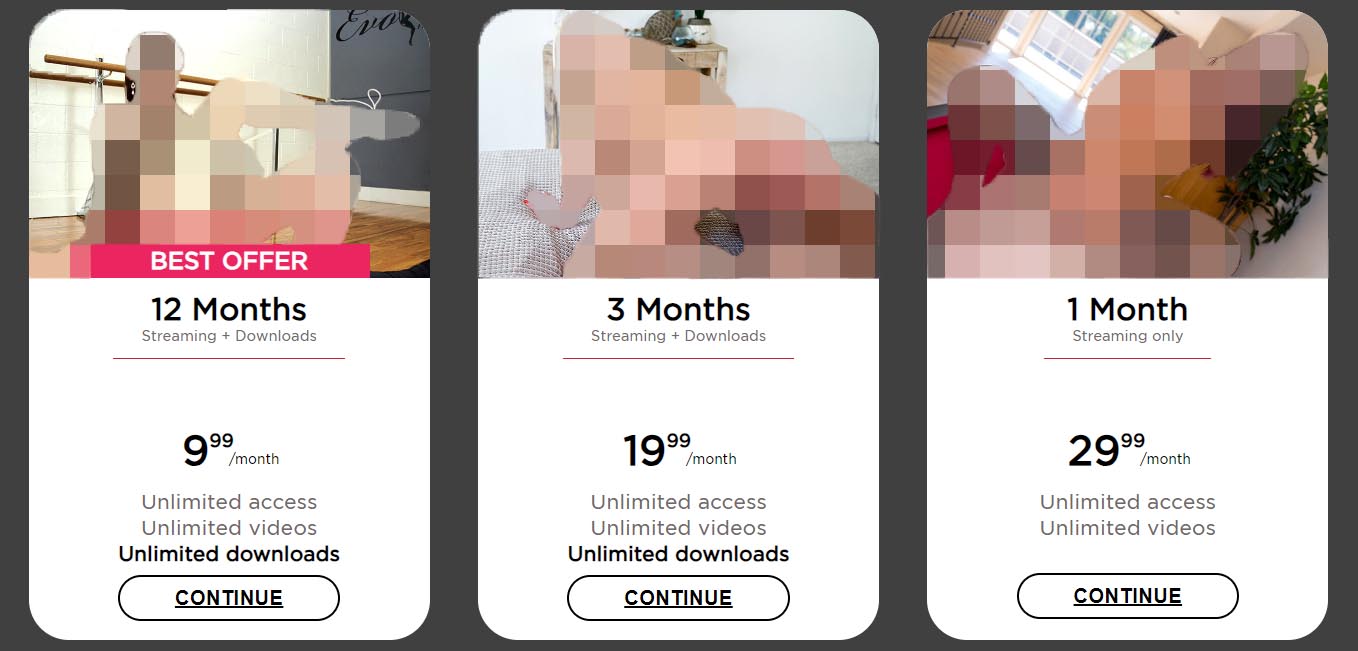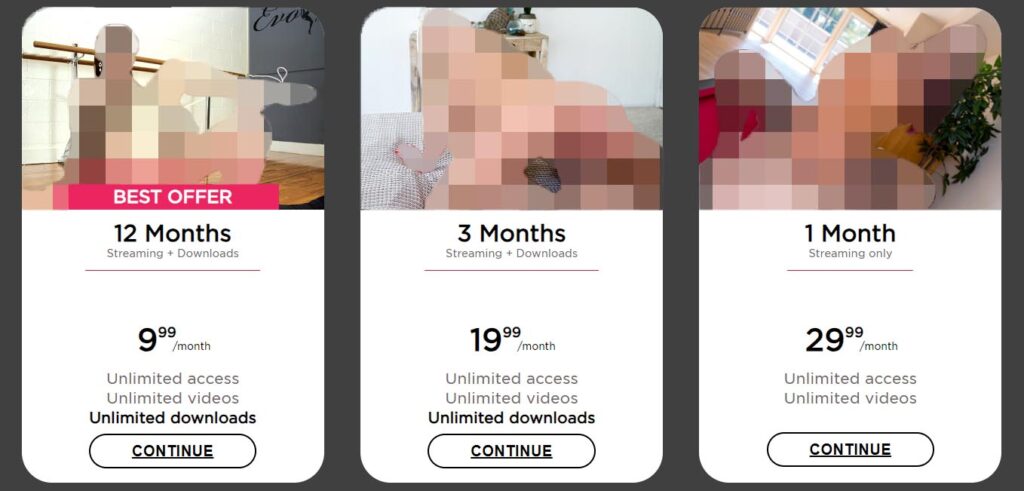 And the most important thing is - the billing is safe and anonymous. This is a must for all serious VR Porn Sites out there. Your bank statement won't show anything related to the adult industry, and there's no such thing as malware that you need to worry about. I've been a subscriber for quite a while now, and I've never had any issues.
Conclusion - Is TSVirtualLovers worth it?
TSVirtualLovers has got you covered if you're after some steamy action, good visuals, and gorgeous models. After all, being part of the Reality Lovers network - they really know their stuff.
You'll find a bunch of different categories to choose from and some of the hottest models in the industry. You know what to do, my fellow fappers!
TSVirtualLovers: Our Summary
TSVirtualLovers is a sister site of Reality Lovers, and you know they don't fuck around. You get a whole bunch of niches and an excellent pornstar roster with some of the best and sluttiest models in the whole industry!