Porn has always traditionally targeted men. It's been produced by men and watched by men. Even VR Porn, you'll find that most of it is male-oriented. The guiding motto has always been: "Women don't watch porn." But is that actually the case? And if not, what's VR Porn for Women like, and where do you even find this stuff? Read on.
What's VR Porn for Women like?
A lot of studies out there claim and prove that women watch VR Porn. Actually, the percentage of women who enjoy VR Porn has become higher over the course of the past few years. And honestly, I don't see a single reason why there wouldn't be VR Porn directed specifically toward women. Obviously, women enjoy watching it! For the same reason that men watch it. It's just incredible. You get to live out your fantasies in an incredibly realistic and safe way at home.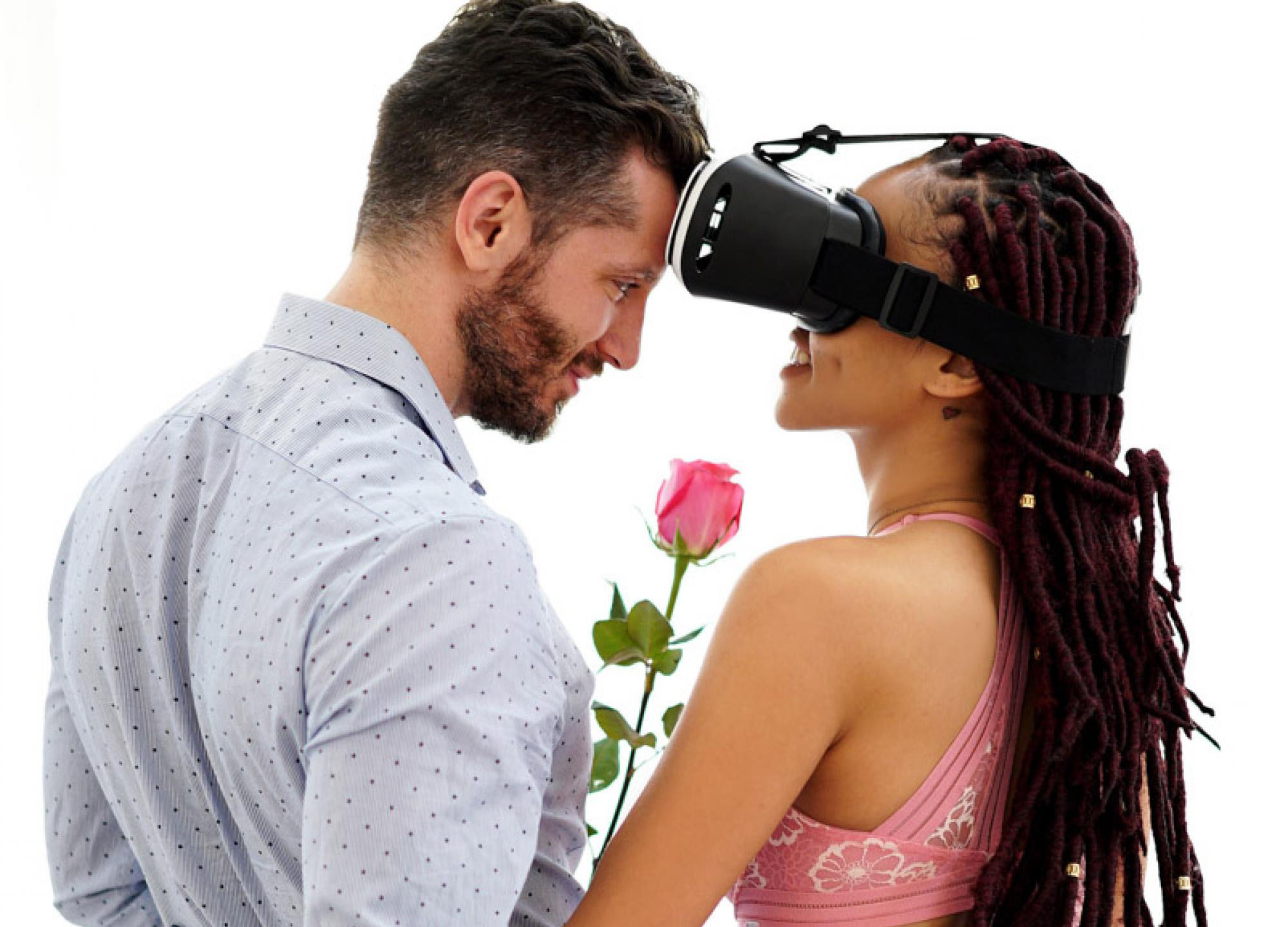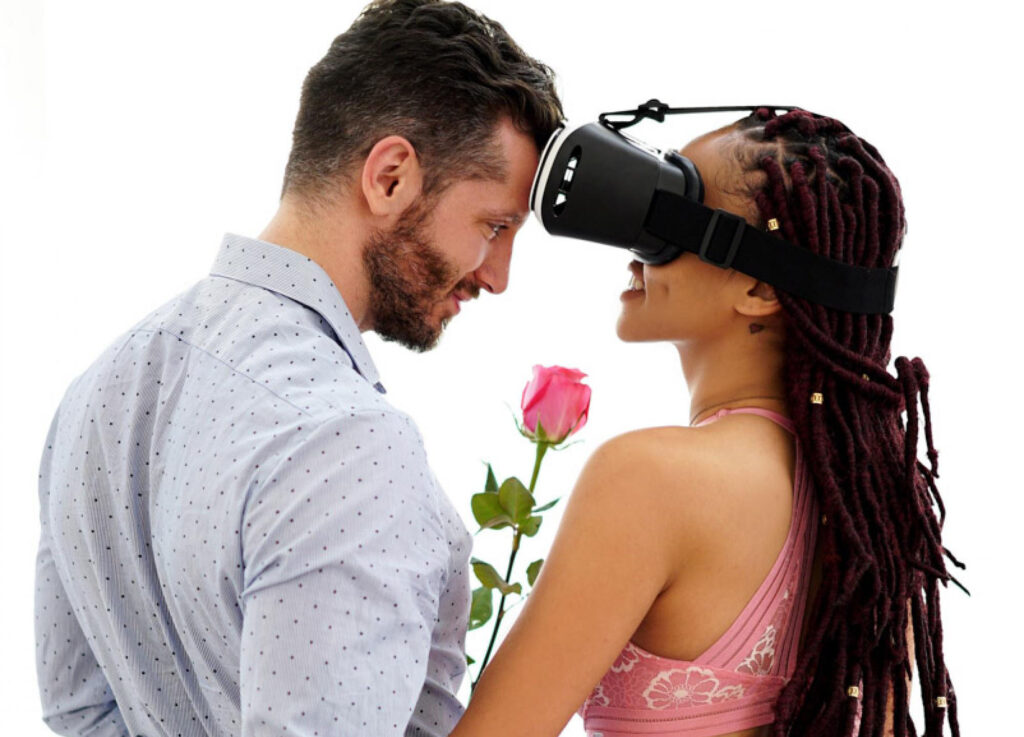 VR Porn for Women is structurally the same as VR Porn for men. Of course, the biggest difference is that you watch it from the Female POV. Speaking of which, check out our list of ⇒ the best VR Porn from the Female Point Of View! Another important point is that (at least from what I'm noticing) VR Porn for Women is more story-driven. Now, don't make the mistake of thinking that all the videos fall into that category. Even worse, don't think they are all ⇒ Softcore for a second. Sure, you'll also find Softcore, with a lot of licking, ⇒ Masturbation and overall gentleness. But on the other hand, you'll very easily come across BDSM, ⇒ Fetishes, ⇒ Hardcore sex, ⇒ Threesomes, etc. 
Now, what may seem a bit strange in these videos is how little the main model is moving (the one from whose POV you're watching). In real-life sex, both (or all) participants are active and moving. This stillness is the result of the very nature of VR Porn. Simply, that's how they shoot the videos. The model has to stay still because of the position of the camera. Male-oriented VR Porn is the same. You assume a position and watch a scorching-hot pornstar pleasure you.
Where can I find the best VR Porn for Women?
You've reached the good part - looking for ⇒ the best VR Porn Sites to suit your preferences. All the sites on our list are tried and tested and completely safe. 
#1: VRPorn.com: The best VR Porn Videos and Games in one!


⇒ VRPorn.com (Review) is the best and most visited VR Porn Site and for a good reason! You get an amazing amount of awesome content! There's more than 21,000 videos on the site overall, so you're bound to find something good. They have an incredible selection of VR Porn for Women from all the best studios! And that's not all! You'll get more than 30 free VR Porn games as well for the same subscription price! 
#2: VirtualRealPassion: A paradise full of Female POV VR Porn!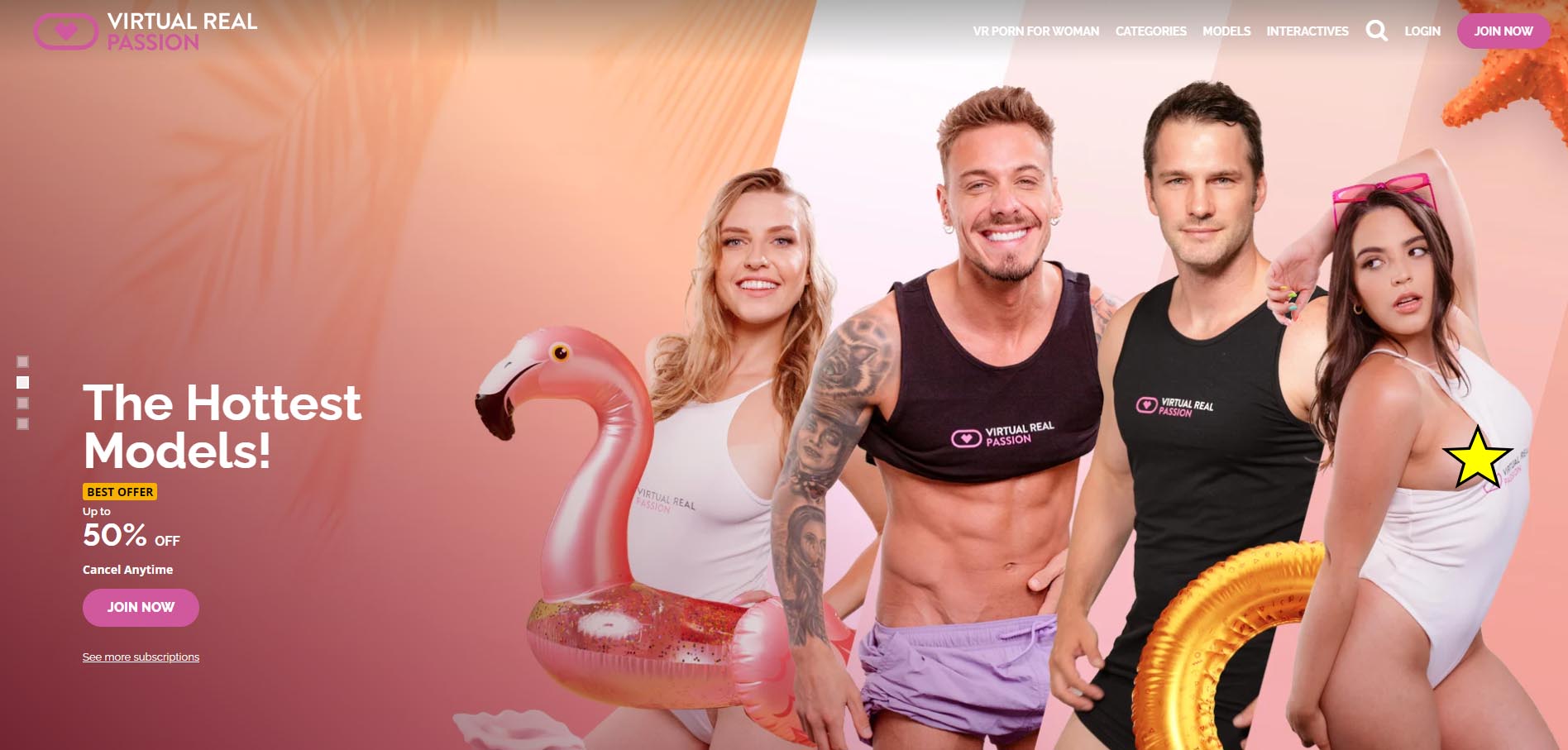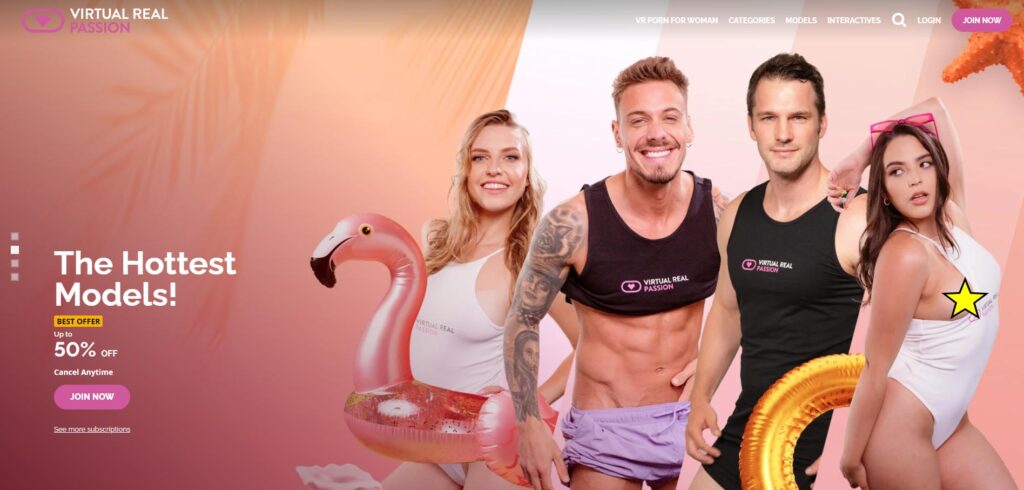 ⇒ VirtualRealPassion (Review) is the industry's best only-Female POV-oriented VR Porn Site! Ladies, this is a paradise! Sensual lovemaking, hardcore sex, threesomes, blowjobs, pussy licking, wild positions, and everything else in between! This site is a must-have if you're into Female POV!
#3: BaDoinkVR: Some of the best pornstars in the industry, incredible plots, and an awesome network!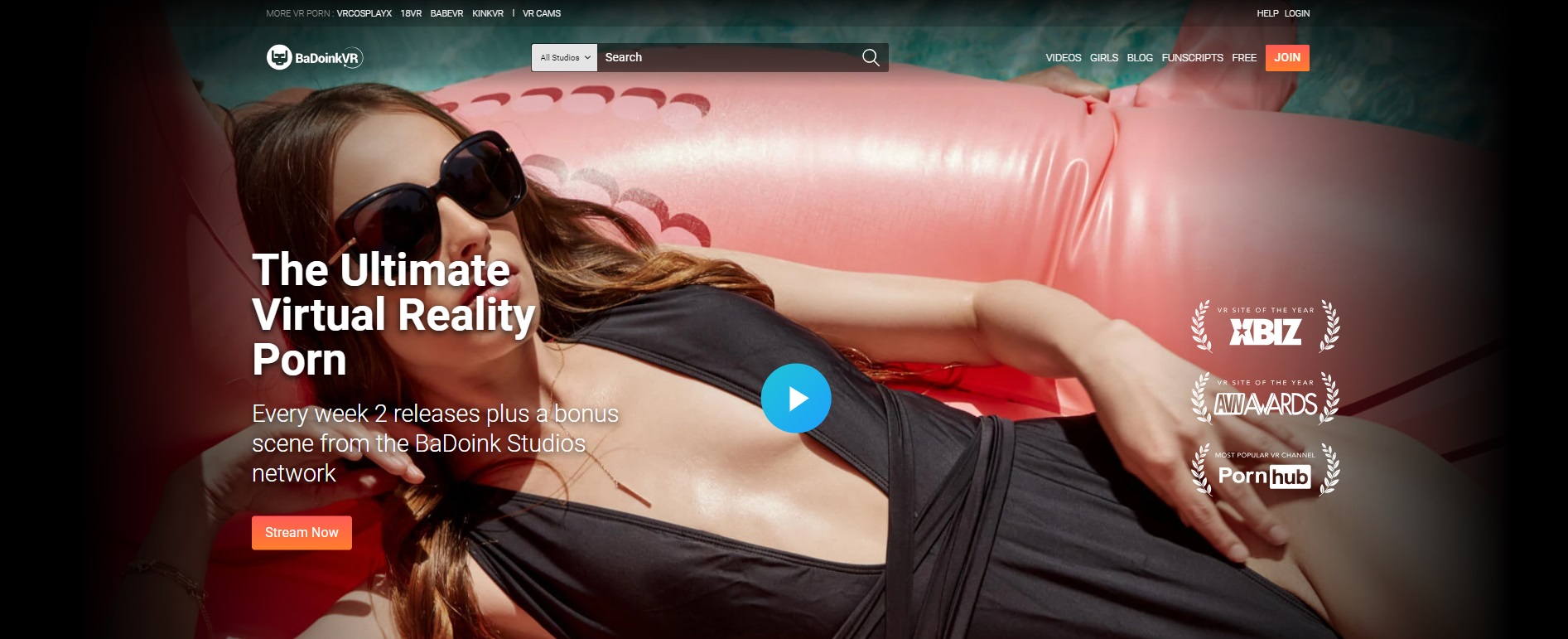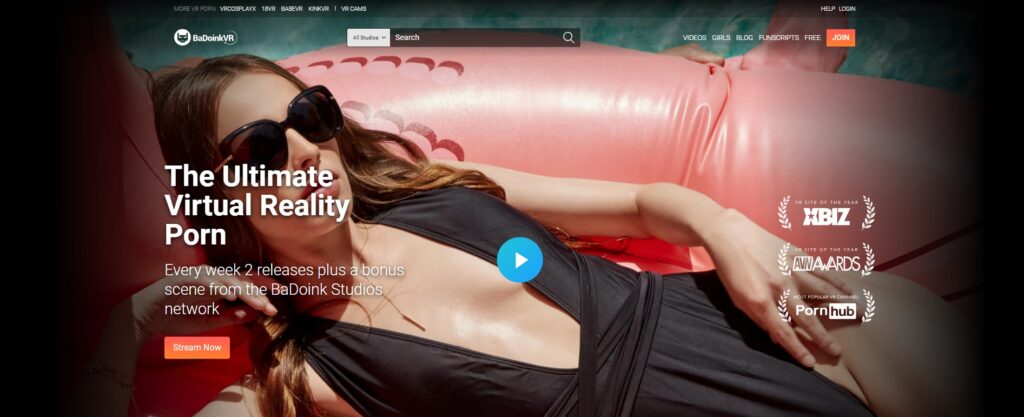 ⇒ BaDoinkVR (Review) is one of the first studios to take VR Porn seriously. You'll get some awesome Female POV porn videos here, and they are some of the hottest you'll find! Pornstars right out of your dreams that'll get your heart racing in 7K! 
And you get a free ⇒ Cardboard headset with a subscription. Neat, huh?
#4: Yanks VR: Female-produced VR Porn slices of heaven!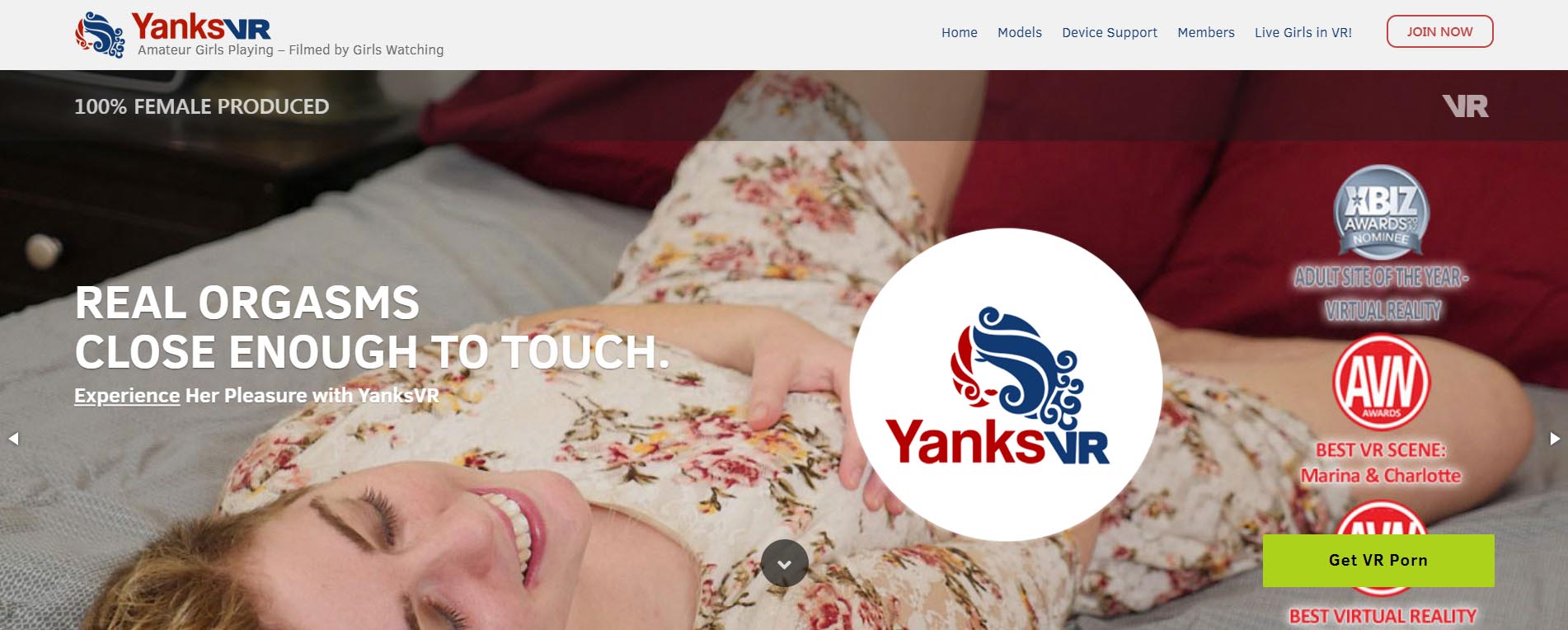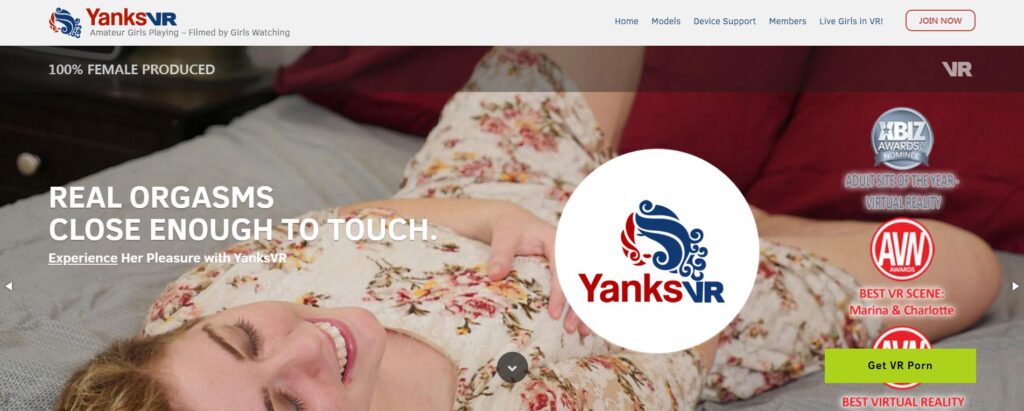 Yanks VR specializes in girl-on-girl VR Porn for Women. It's %100 female-produced and features real girls and real orgasms. They've been in the VR game for a long time, and they'll give you very natural models to watch: Next-door type of chicks instead of usual pro pornstars. The content is as real, raw and awesome as it gets!
#5: Reality Lovers: POV and Voyeur fetish-oriented VR Porn!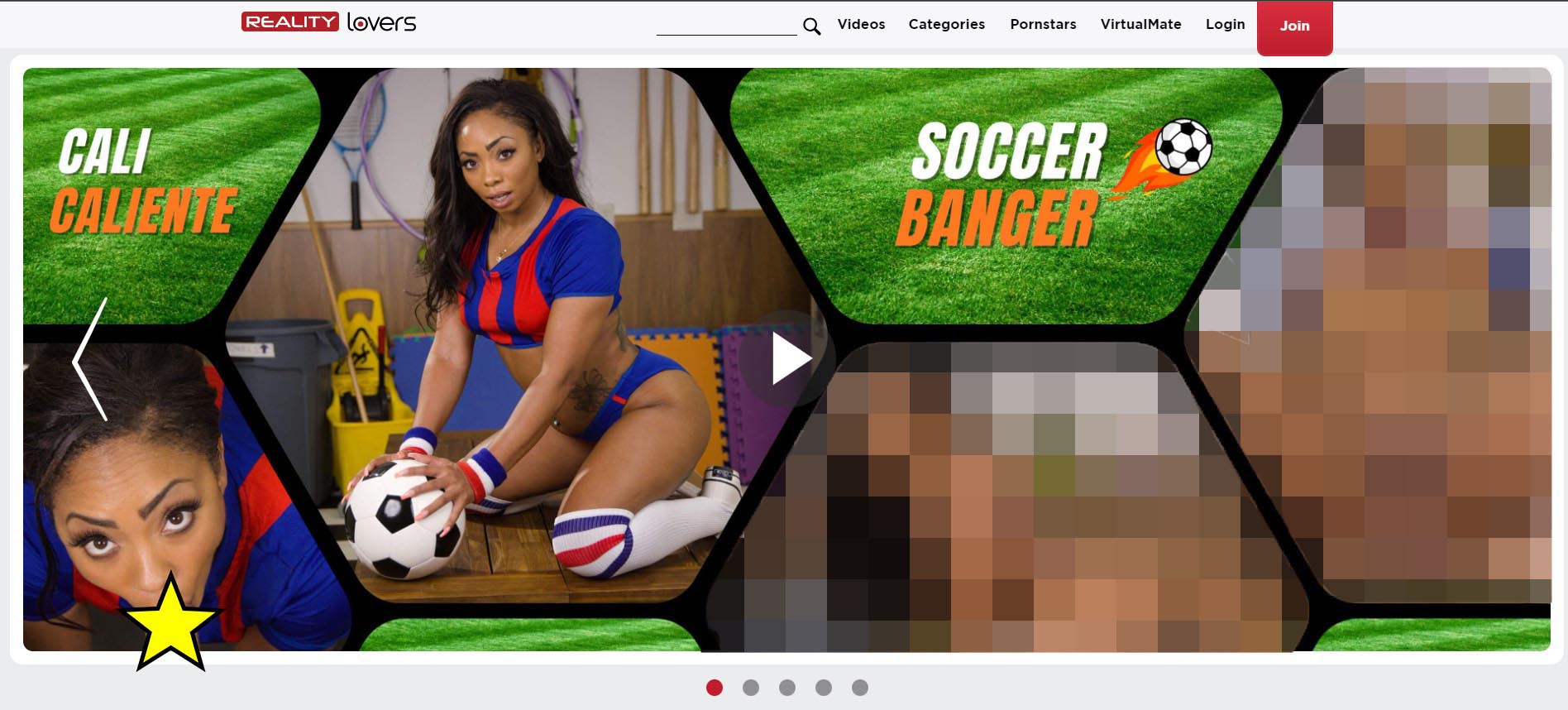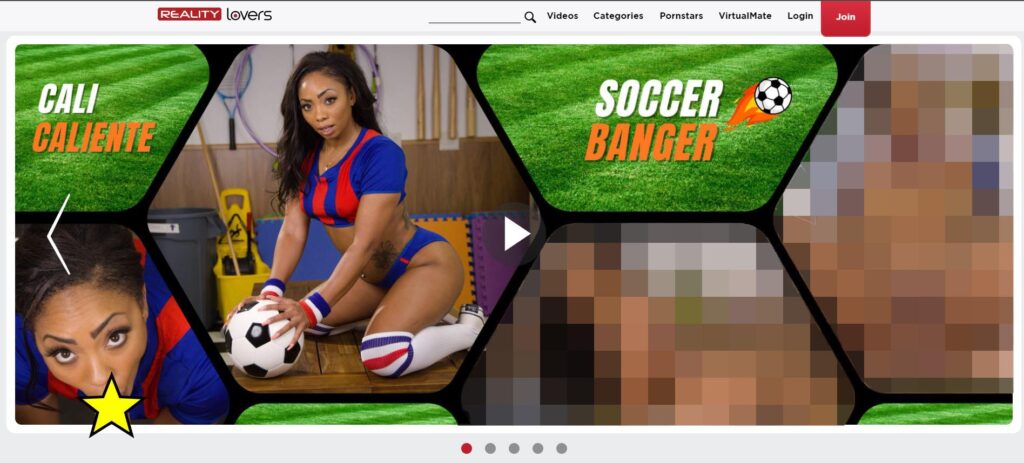 ⇒ Reality Lovers (Review) has a ton of categories, awesome pornstars, and some tricks up its sleeve that you won't find elsewhere! For all Voyeurs and POV fans out there - you get both of these for one subscription! Also, you'll get some niches you won't really find elsewhere!
#6: VRCosplayX: Some of the best Cosplay VR Porn you'll ever come across!


⇒ VRCosplayX (Review) is an amazing VR Porn Site that you can't miss if you're into cosplay! All your movie, TV series and video game fantasies come true here! Check them out! Awesome costumes, amazing sex, and insanely good storylines!
Oh, you bet it's good. It's awesome! The whole point of VR Porn is to give you an incredibly immersive, intimate, and hot way of living out your sexual fantasies. And if that's not good, I don't know what is. Just think of it this way: You know how when you're masturbating, you tend to imagine you're somewhere with an absolute hottie (male or female), doing all the hot stuff you like to them? Or having them do all those things to you?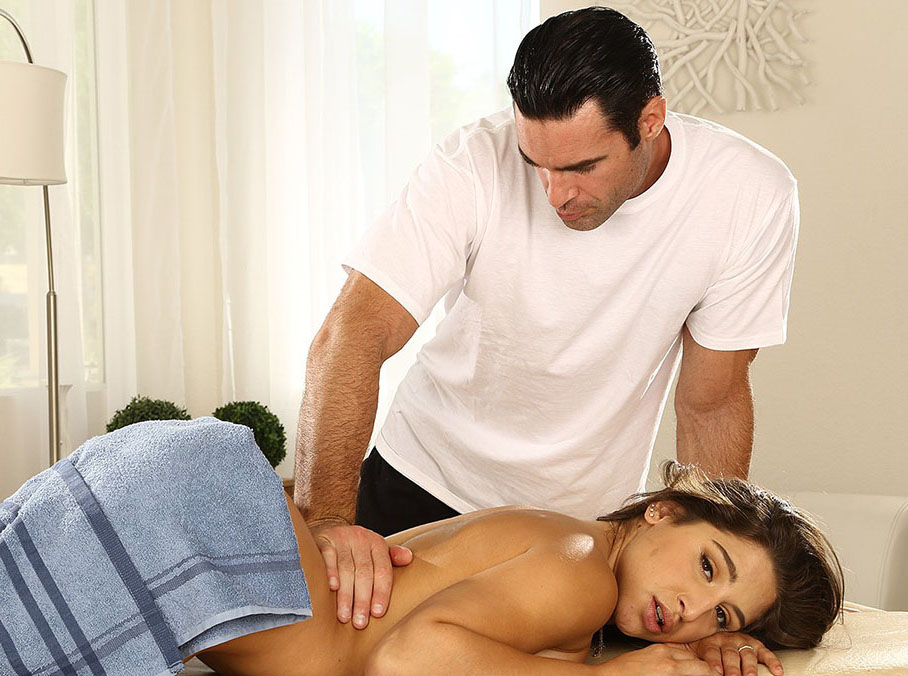 VR Porn gives you just that. And the best part is that you can choose exactly the partner that turns you on. If you have a thing for muscular bearded beefcakes, you got it. Perfect bodies? Sure. Bisexual guys in a threesome with you? Why not. Hot-as-hell chicks who'll go down on you, take your pleasure to an entirely new level, and maybe even reach for that strap-on? Yes, yes, and yes. Whatever floats your boat.
Overall, VR Porn for Women (and men) is an excellent way to explore your sexuality safely. And not only that. You get to literally go through that experience as if it was happening right there in front of your eyes. That's the magic of VR Porn - it's so immersive it'll trick your mind into believing you're in the middle of that sex scene very quickly. It's super convincing.
What are the best VR Sex Toys for Women?
⇒ VR Sex Toys are something straight out of a dream! You can sync them with your favorite VR Porn Videos and place yourself even more in the center of the action for maximum immersion! You will feel everything you see on the screen because the toy detects movement on the screen and acts accordingly to transfer that same movement to you. You'll need Interactive VR Porn Videos for this, so take a look at our list of ⇒ The Best Interactive VR Porn Sites!
#1: Keon Sex Machine: The Female version of the Best VR Sex Toy in the world!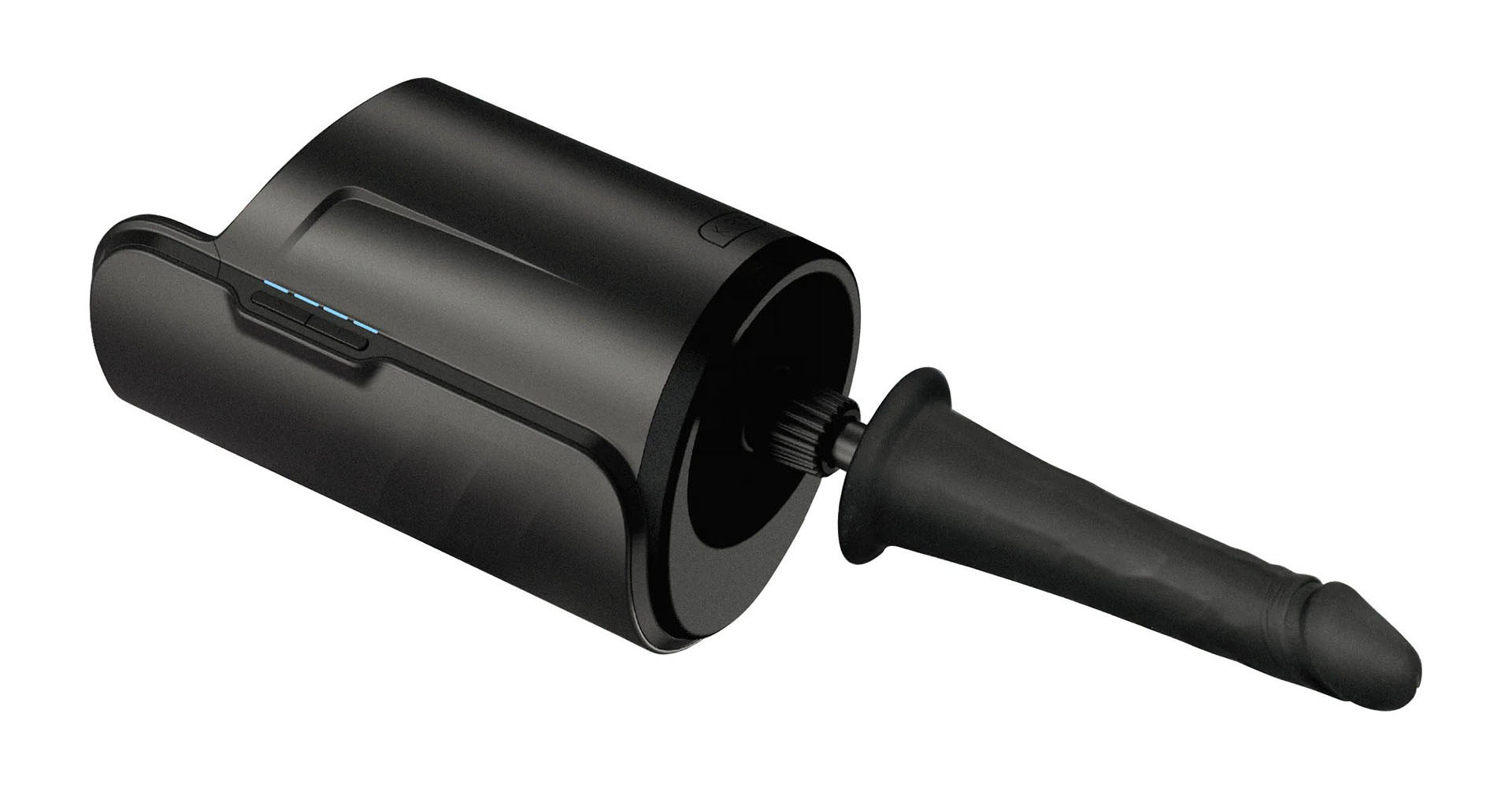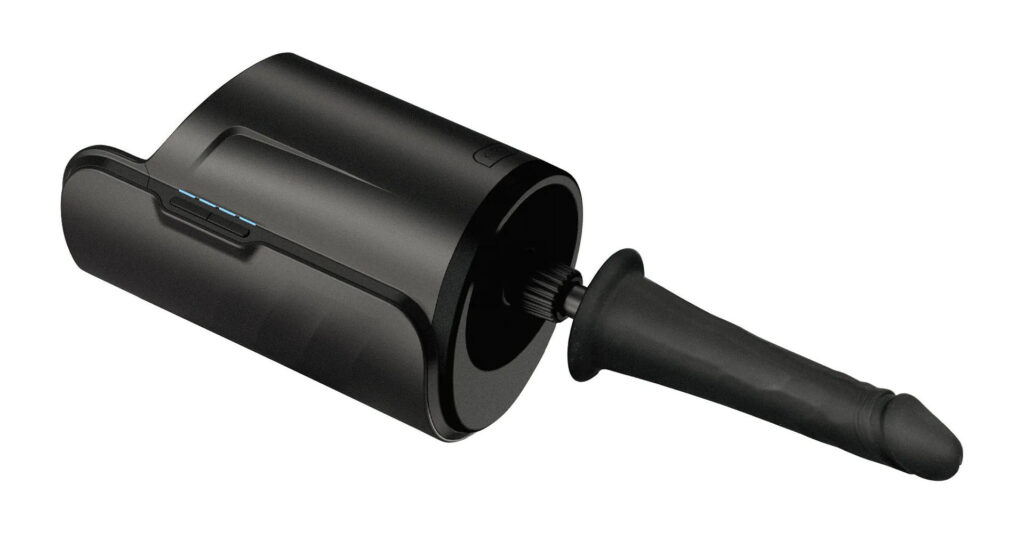 ⇒ Keon Sex Machine (Review), the gal pal of the ⇒ Kiiroo Keon! This fantastic toy is all about cutting-edge design and versatility, and it's got a lot of fans cheering for it. And now, Kiiroo has dropped a version just for the ladies who love their Interactive VR Porn adventures. With Keon Sex Machine you get the same awesome features from the original, but with a little extra!
#2: Kiiroo Pearl2+: A world-class G-spot vibrator!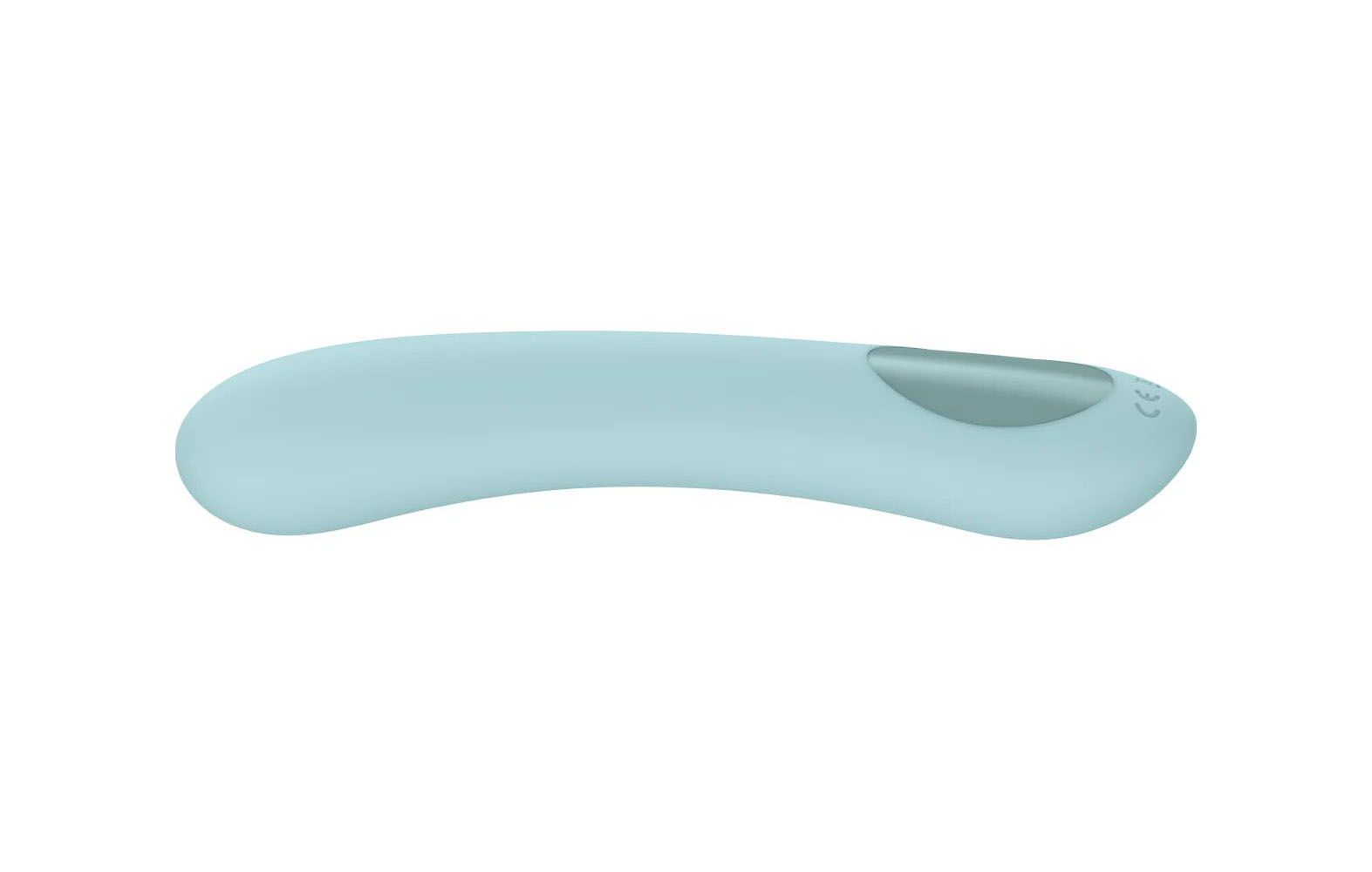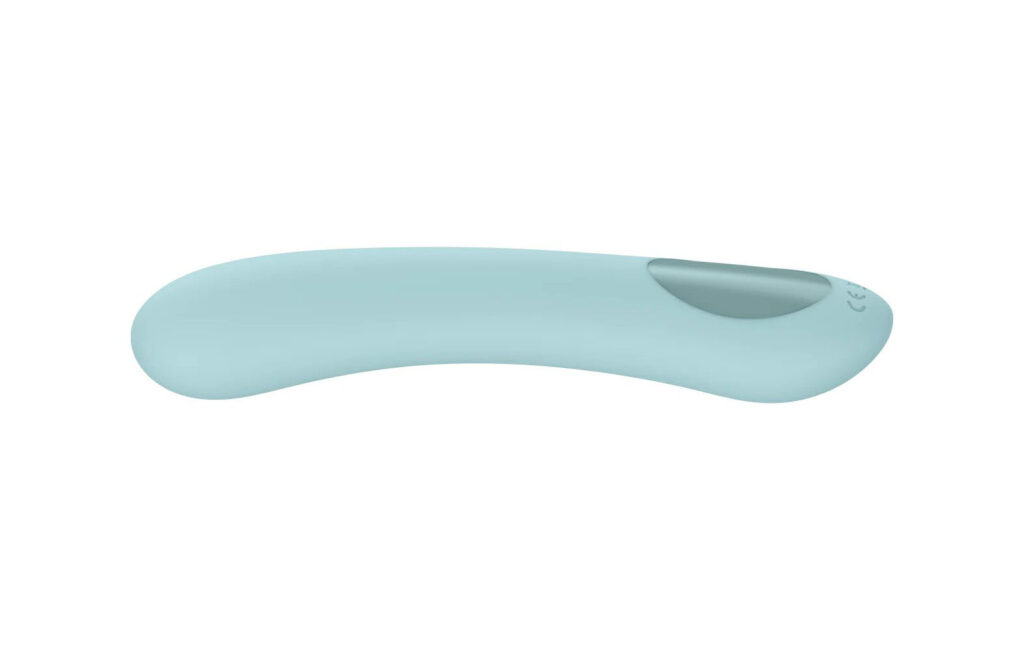 ⇒ Kiiroo Pearl2+ (Review) is the souped-up, turbo-charged new version of the original Pearl2. Kiiroo didn't hold back on the cool upgrades, and that's what makes this toy seriously awesome. With its unique shape, mind-blowing vibrations, impressive connectivity, and super-responsive touch, the Pearl2+ is shaping up to be a legend just like its older sibling!
#3: Kiiroo Pearl3 - The world's absolute best G-spot vibrator!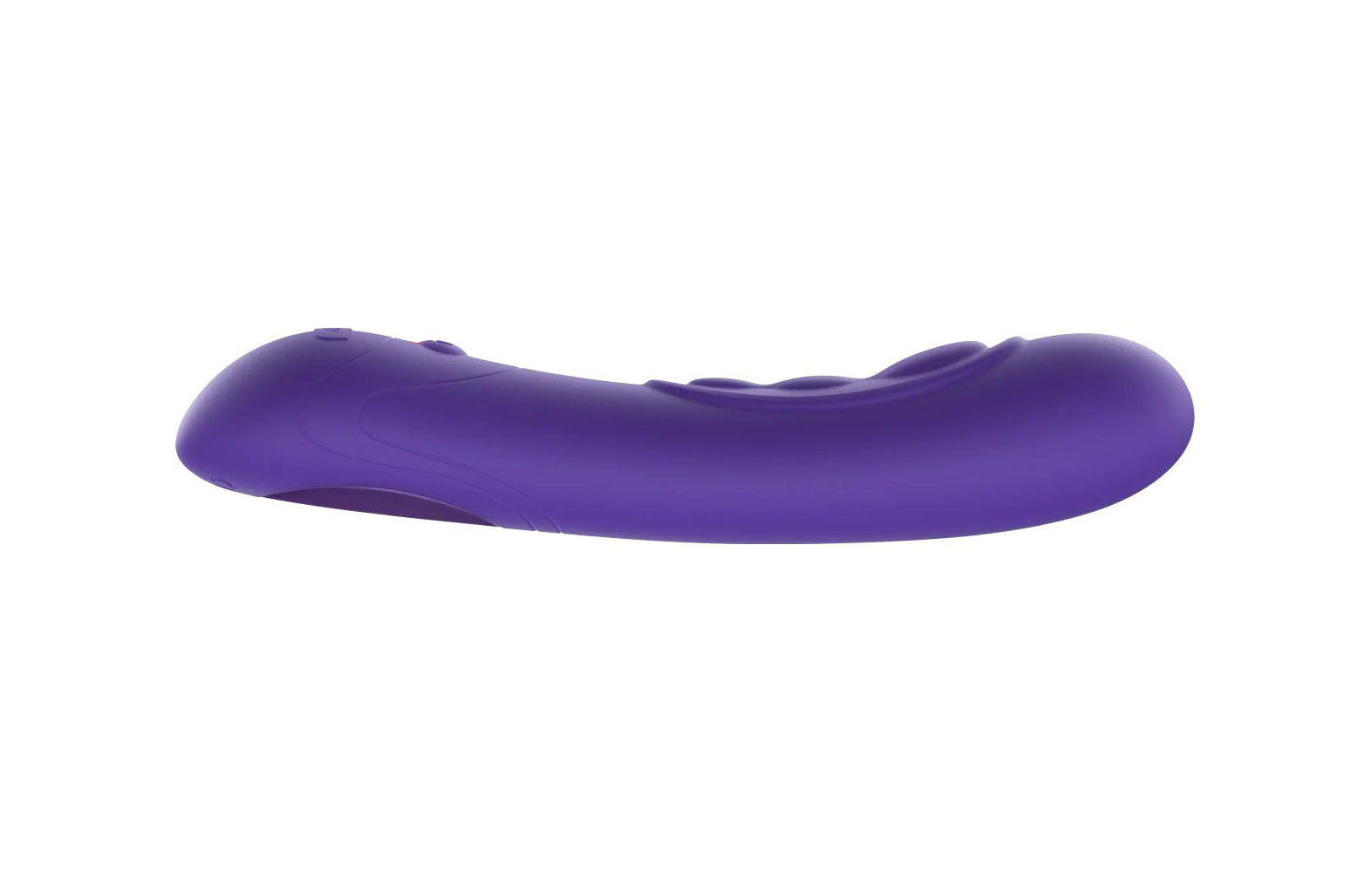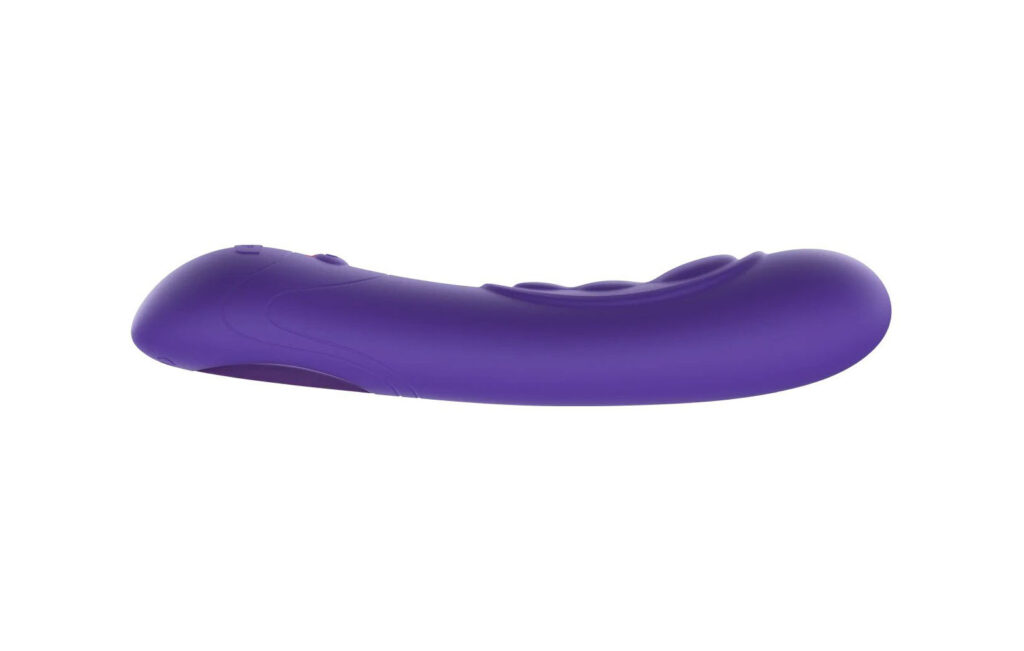 ⇒ Kiiroo Pearl3 (Review) is the latest in Kiiroo's "Pearl" lineup. This awesome gadget is hands-down their best vibrator yet! It's loaded with even more upgrades, and the battery life is extended to a whopping 3 hours! And they've thrown in some newfangled vibration pads that'll have your G-spot doing the happy dance with you legs shaking and your mind spiralling.
#4: Lovense Nora - An awesome rabbit-style G-spot vibrator with a rotating twist!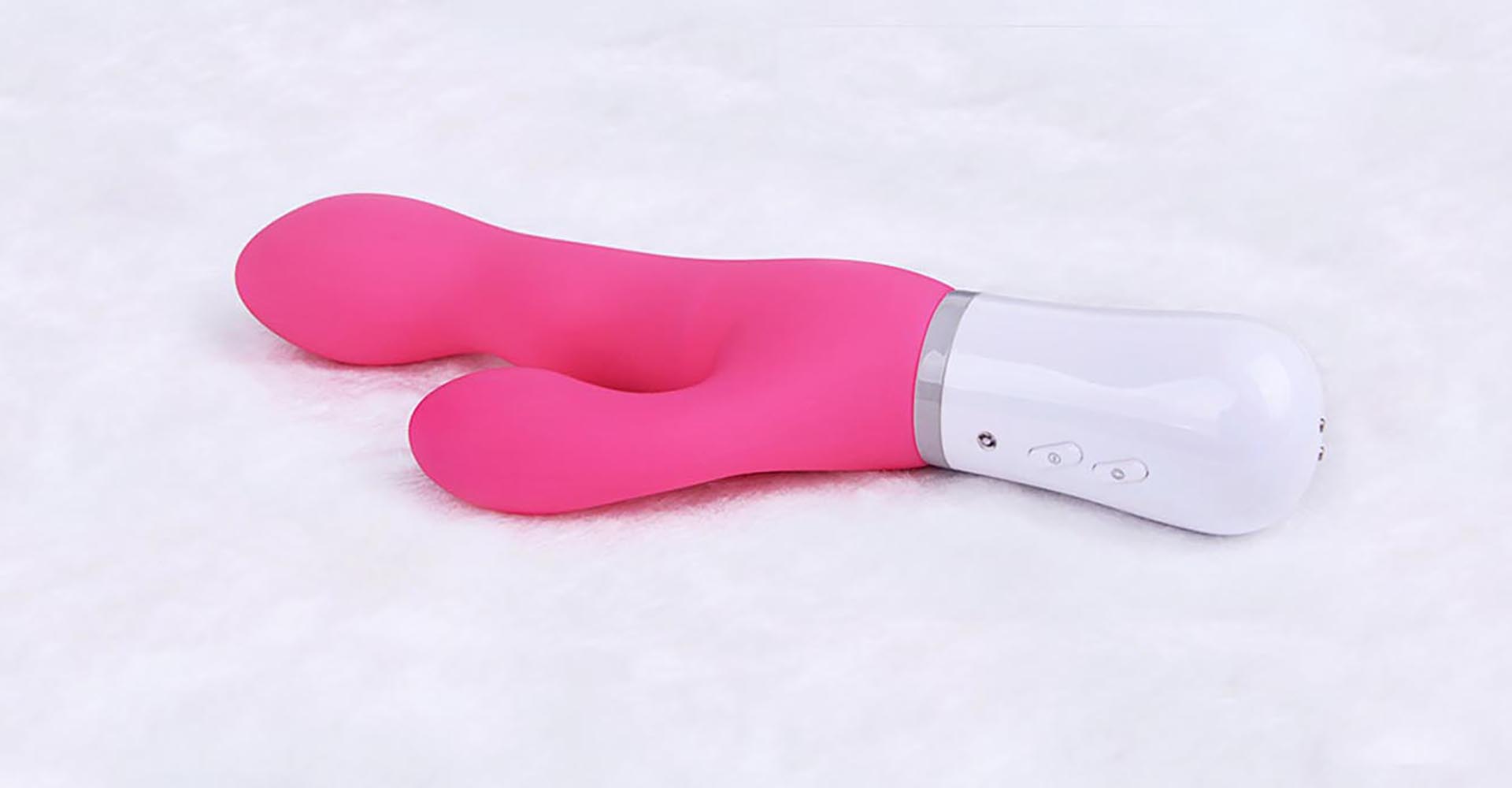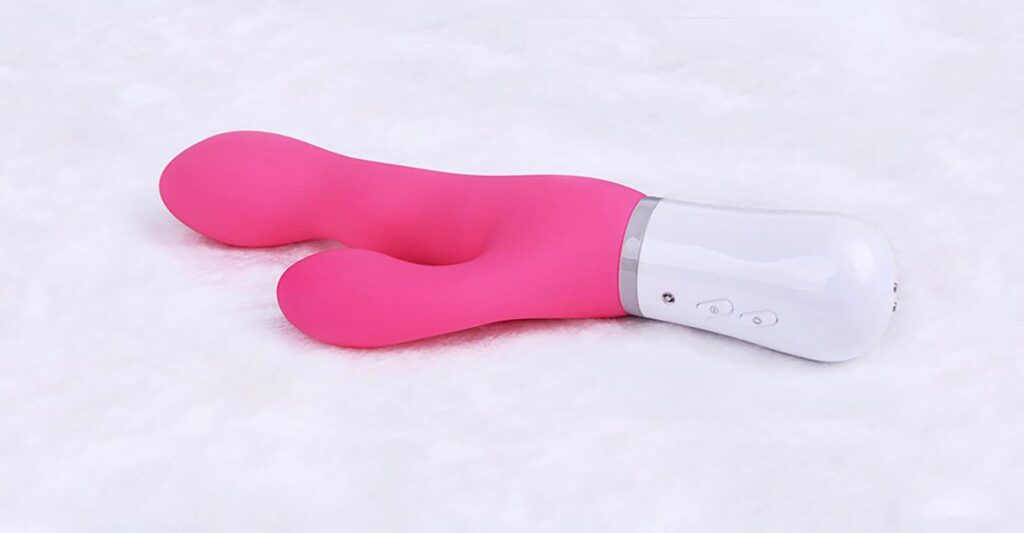 ⇒ Lovense Nora (Review) is the best rabbit-style G-spot vibrator! It not only hits the right spots with its vibrating clitoral stimulator and rotating G-spot stimulator but also syncs with other toys or content.  You can use the Nora to connect with a partner for some hot vibes or sync with some awesome VR Porn videos! 
Why do we need VR Porn for Women?
Why not? It's a fantastic thing. And not just for one reason. First, obviously, because women enjoy VR Porn. It's an excellent opportunity for the industry to grow. A lot of VR Porn studios fall into the trap of making male-oriented only videos. But the good thing is that many big names started realizing the potential of VR Porn for Women. From the financial point of view, it's a great move. The more the industry expands - the better for us because we get more VR Porn. That's always a plus in my book. But it's not all about the money. It's a great way to experience something new - both for males and females. I mean, guys - where will you find a better opportunity to see what sex feels like from the female POV?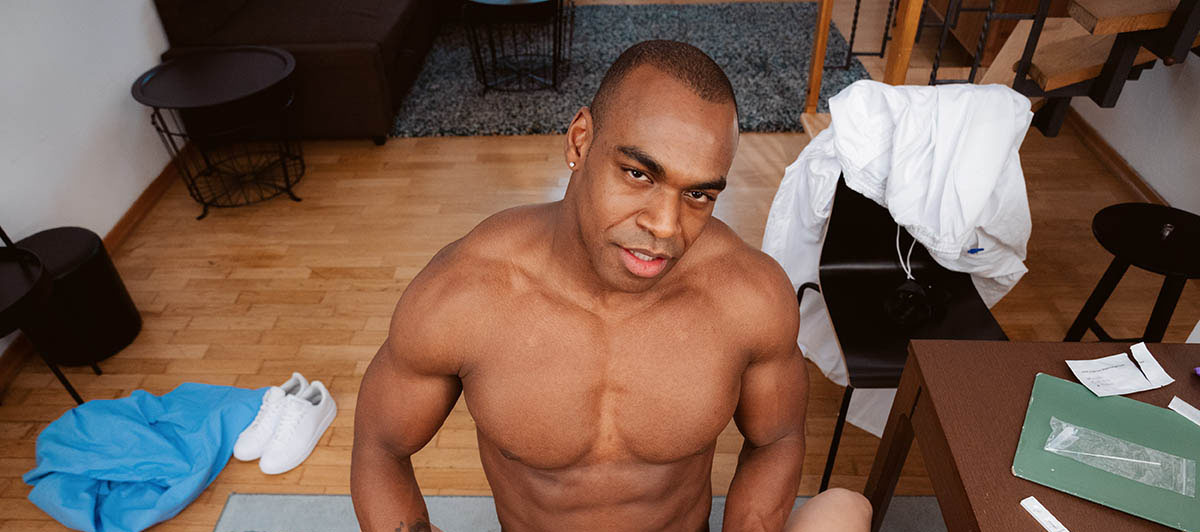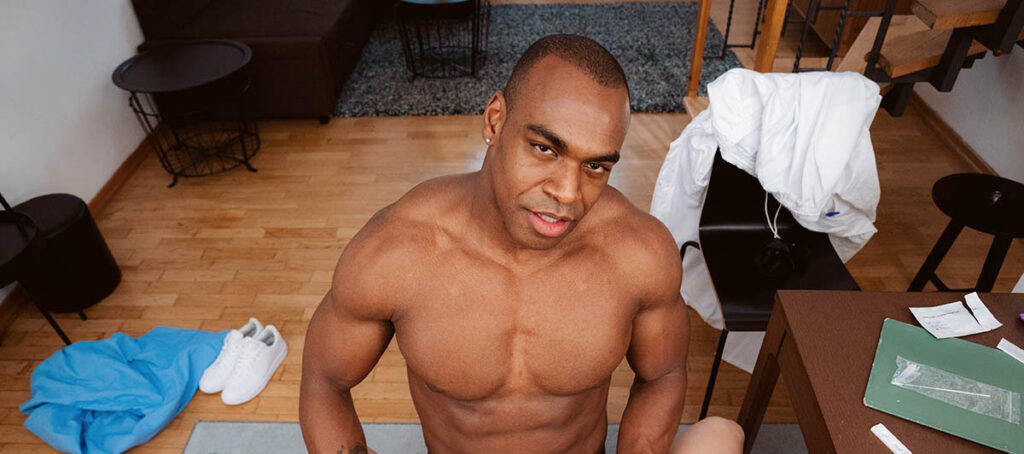 Also, VR Porn for Women is a great way for our favorite industry to become more creative. And we always need that. The reality is that women need a bit more from porn than men do. Women need to feel more immersed and to put themselves into the action to enjoy it. And what better way to accomplish that than with VR Porn? It places you as the focus of the scene. So you don't have to pretend or imagine anything if you don't want to. You look down, and there it is - a steaming hot male or female model going down on you or having sex with you. And it's all so realistic!
VR Porn comes with a price, and there's no workarounds. The cameras they use are super expensive, and then there are the models, the production, the locations, etc. And you need a lot of money for all this. So, it's only fair to pay and play.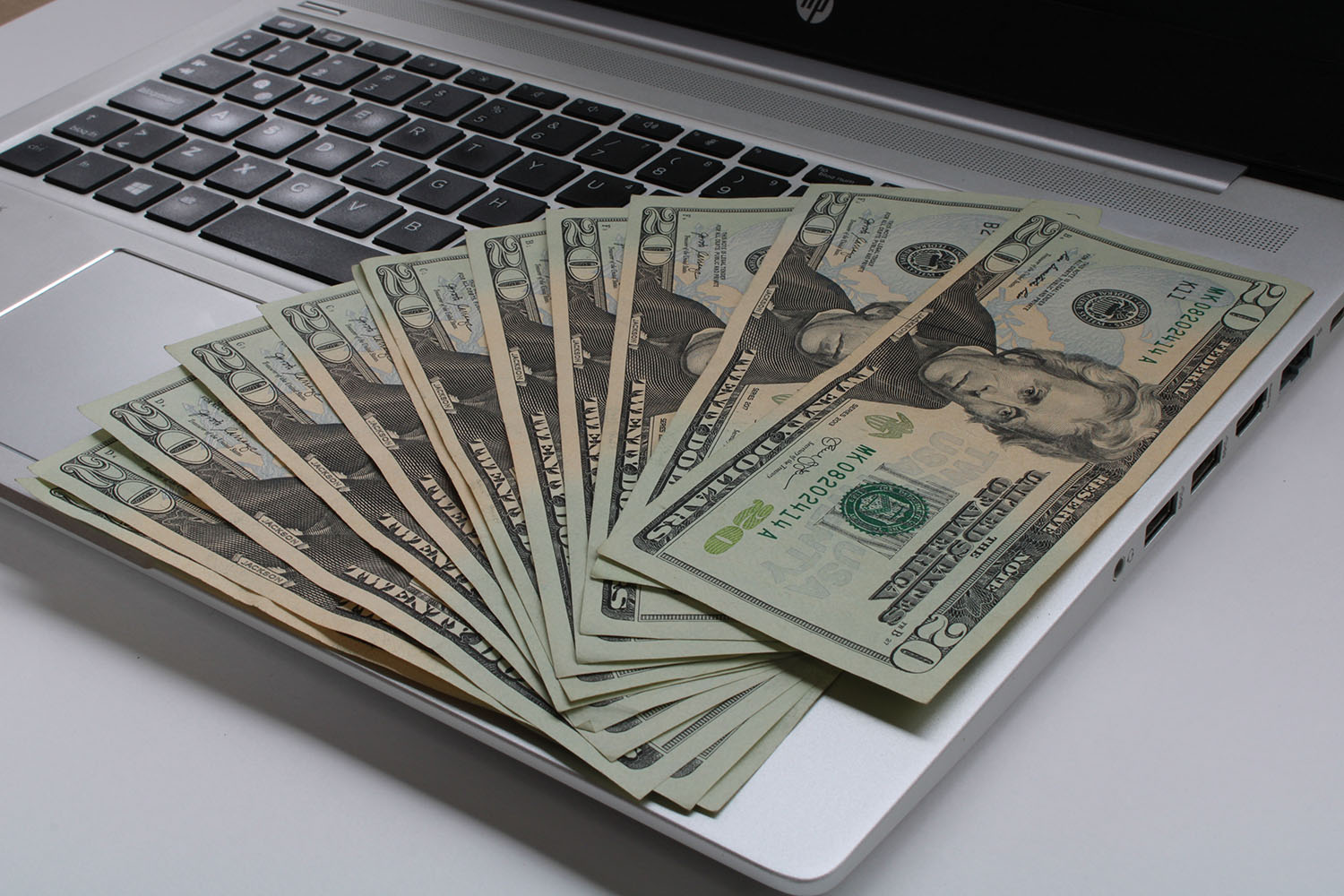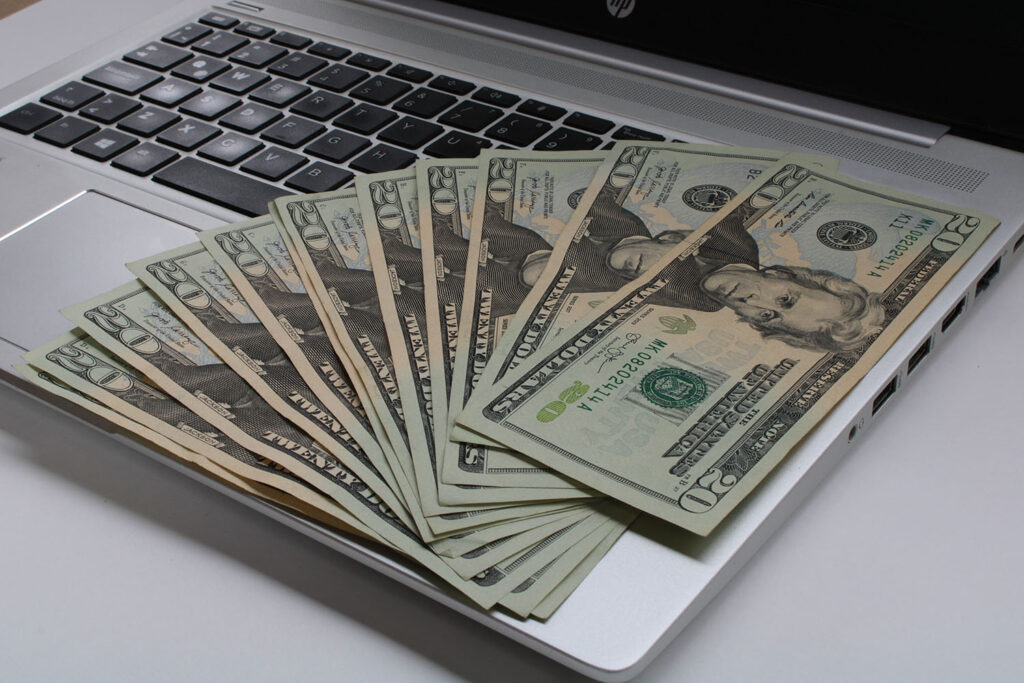 But the good thing is - VR Porn isn't expensive. An average subscription is between $10 and $25 a month, depending on the studio. Some are just more expensive than others. The monthly subscriptions are one of many options. You'll often find 3-month, 1-year, or Lifetime subscription plans. And you get excellent deals on those more extended plans. 
In the end, $15 a month is nothing. It's the price of a fancy cup of coffee and a slice of pizza. But here, you get a lot of VR Porn for Women for that same amount. Plus, unlimited streaming and downloading.
If you need any help setting up your VR Headset to watch porn, check out our ⇒ Guides on How to Watch VR Porn on every Device! We've got all the tips and tricks to make your VR Porn journey an absolute blast!
I know it seems strange to pay for porn. But as we already established, this is not at all like regular porn. 
If you browse the Internet long enough, you'll find some free VR Porn for Women. But here's the thing. First, the quality of those free videos is way worse than on a legitimate site. They're a waste of time, in a nutshell. Also, when you subscribe to a legitimate VR Porn Site, you don't get any malware, scams, or whatever else you may find online. The billing is safe and anonymous - a must for any serious VR Porn Site. 
Your bank statement won't mention the adult industry, and your data is safe.
Conclusion: Should you try VR Porn?
Oh, don't miss out on this. It's a great and safe way to explore your sexuality from the comfort of your safe place. And it's so much like the real thing; your mind will actually believe you can touch the model(s) you're having that steamy fun with. 
VR Porn for Women is fantastic, and even if you don't end up watching it regularly (which I highly doubt), it's a unique way to experience something new and exciting.