Female POV VR Porn has been growing as a category in recent years. And it was about time! Ladies, enjoy!
#10: Hope Gold Makes Sosha Bell Moan
Yanks VR with Hope Gold & Sosha Bell!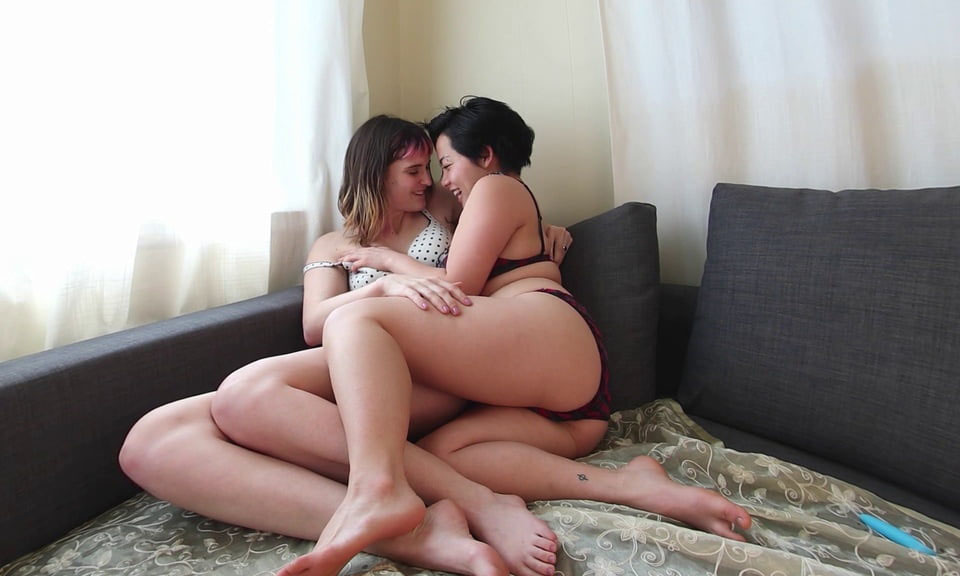 Hope Gold and Sosha Belle sure have some steamy fun together! They share sweet kisses and lots of affection, making each other feel amazing. Hope even brings out her favorite wand vibrator, guaranteed to give anyone a mind-blowing experience. It's hard to tell who's more thrilled – Sosha, receiving all the love, or Hope, who's lovingly giving it. You'll get to enjoy a skilled and sultry Asian beauty doing her magic with a perfect view of Sosha's awesome curves!
⇒ Reality Lovers (Review) with Kira Queen!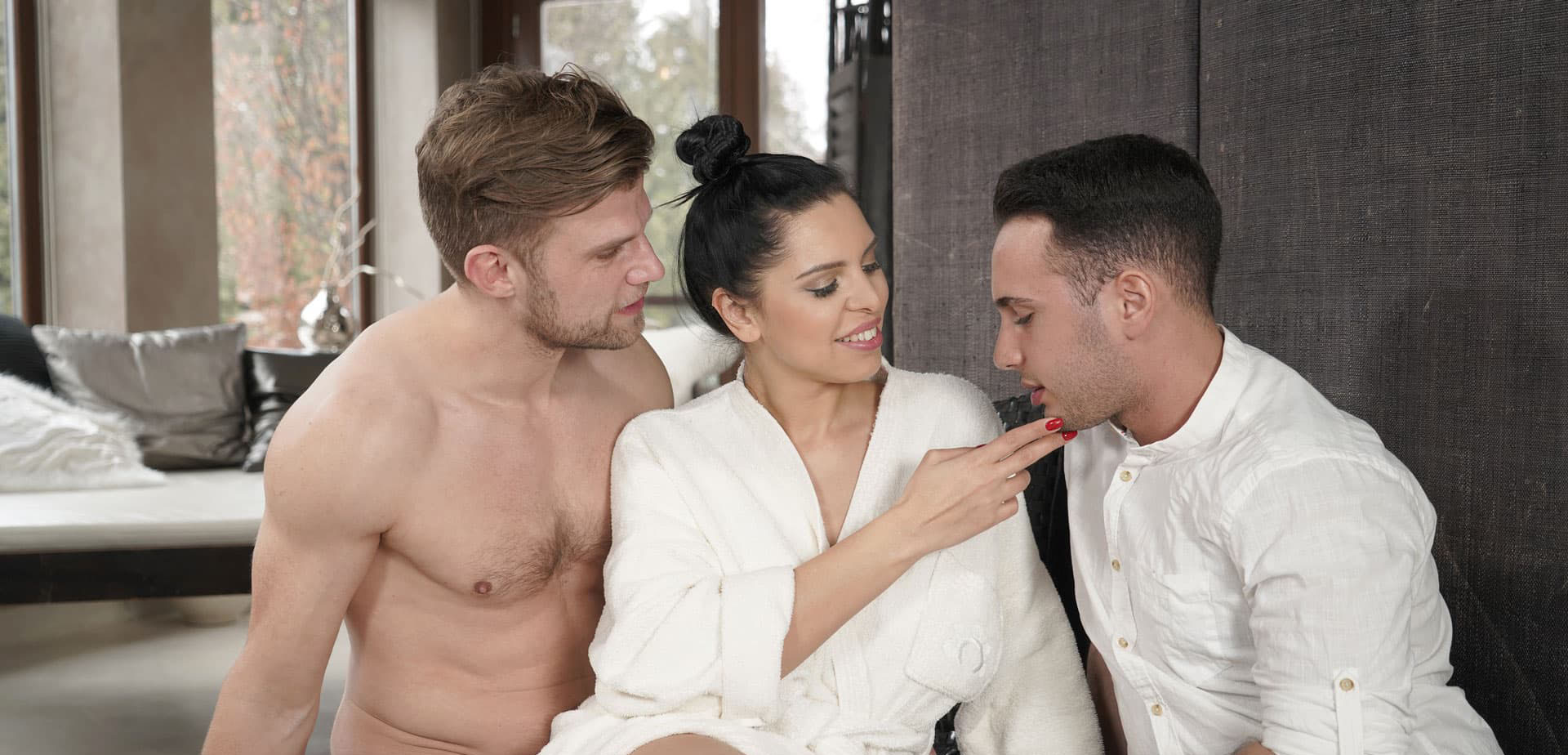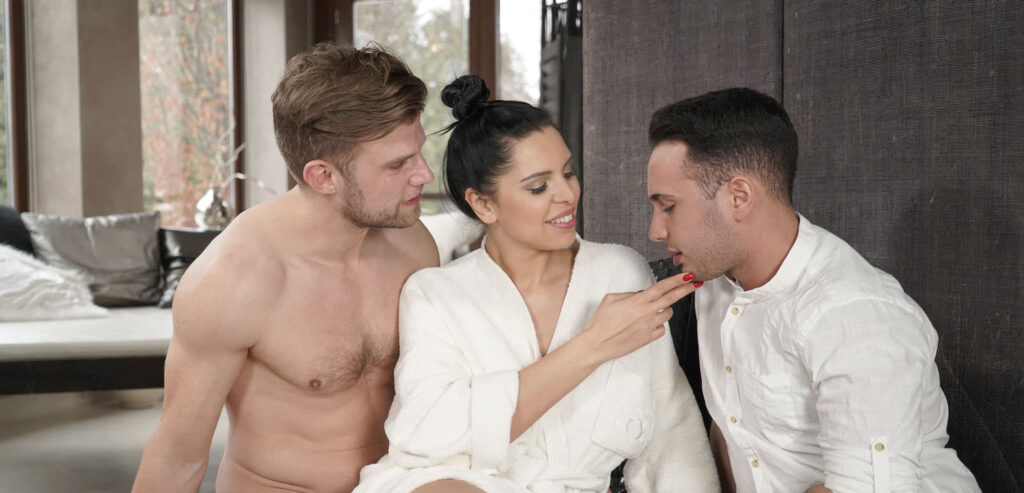 You're super stoked to show your appreciation to the drop-dead gorgeous Kira Queen. You get home all pumped up to worship your goddess and make all her wildest dreams come true. With sweet kisses, you're driving her crazy, and you can see the excitement in her eyes. You've got a surprise up your sleeve – you're ready to reveal her beauty from under that bathrobe. Turns out, Kira's always been into the idea of being with two dudes, and that's where your buddy Raul Costas steps in. The two of you know you have to make this experience absolutely mind-blowing.
#8: Sierra Cirque's Pussy Pleasing Skills
YanksVR with Endza & Sierra Cirque!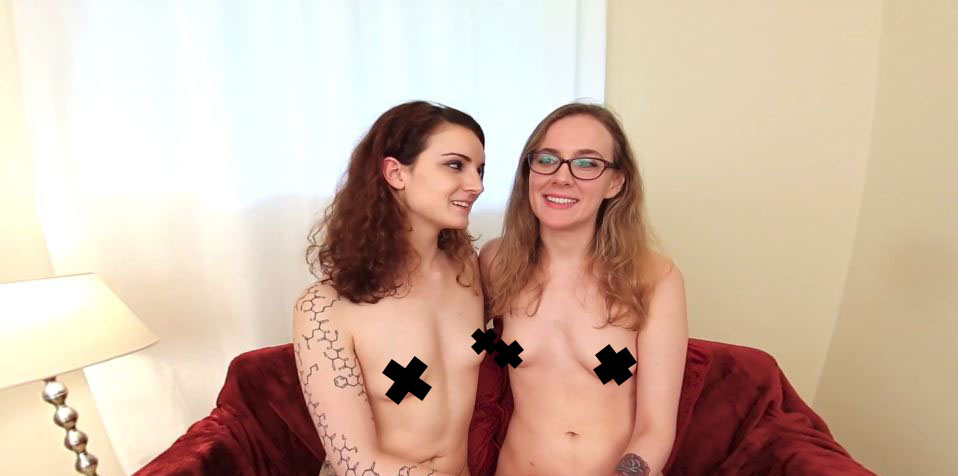 Sometimes you can just tell when someone's got that special chemistry and connection with others. Sierra Cirque, a Female POV VR Porn star, is seriously stunning and apparently has some impressive skills. After only a few minutes of intimacy, Sierra has you wanting more. You share an intense moment, leaving you moaning in pleasure. It's all about that connection; these two ladies know how to make it sizzle!
⇒ VR Bangers (Review) with Julie Kay!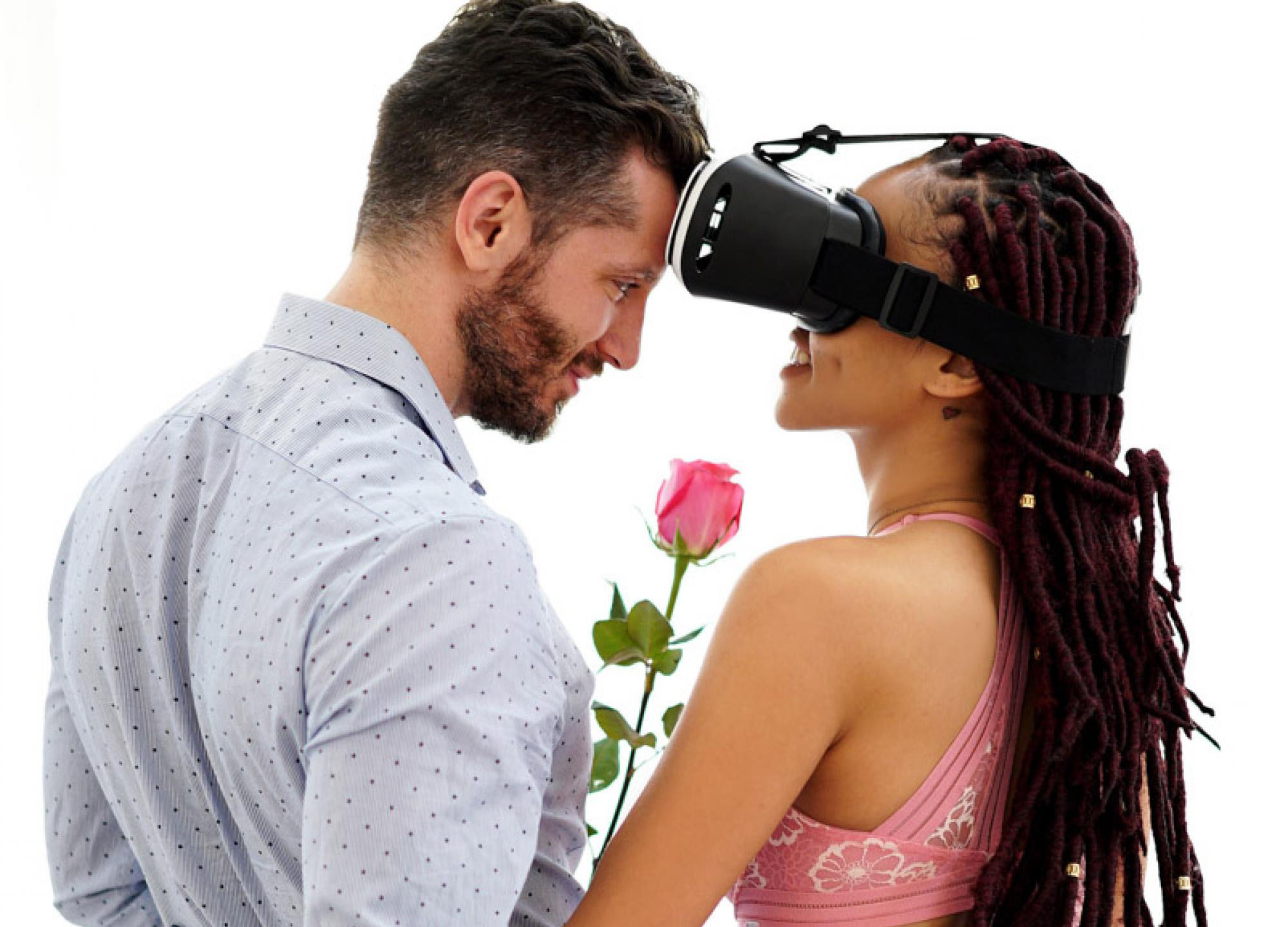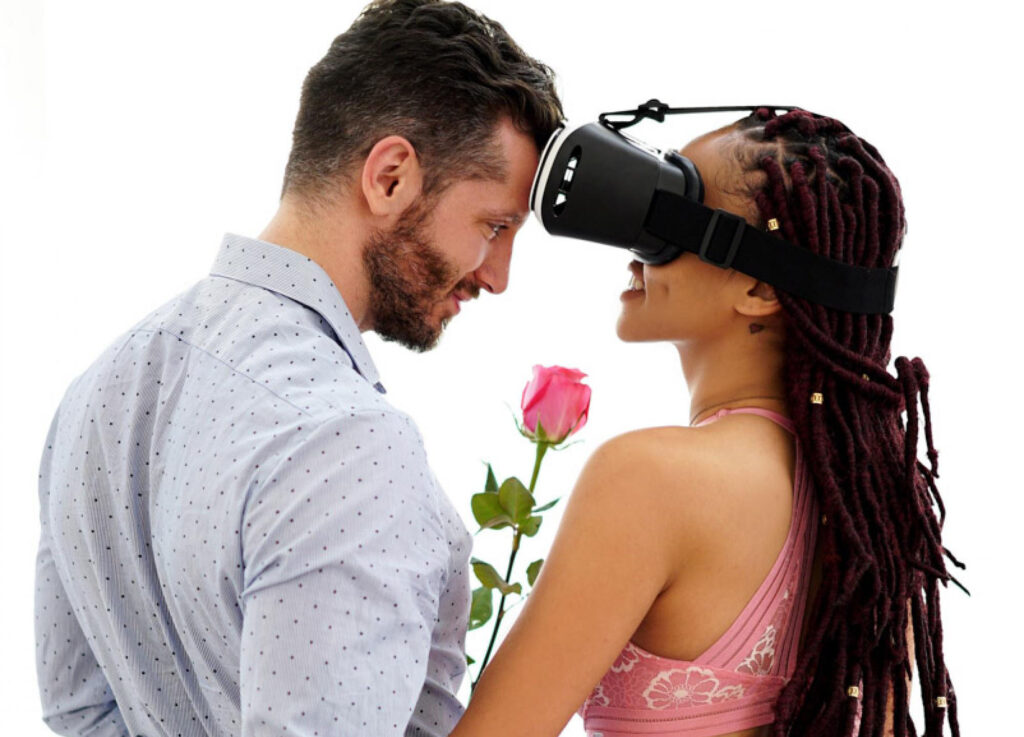 Your boyfriend, Mike Mancini, is taking you on a romantic vacation! After being together for so long, your relationship could use some rekindling, and what better occasion than Valentine's Day? The surprise trip caught you off guard, but you're excited about it. So, you pack your bags and embark on this romantic journey, not knowing exactly what to expect. After a lovely dinner, a moonlit stroll, and roses, it's time for a night of steamy sex.
⇒ XsinsVR (Review) with Kate Quinn & Sata Jones!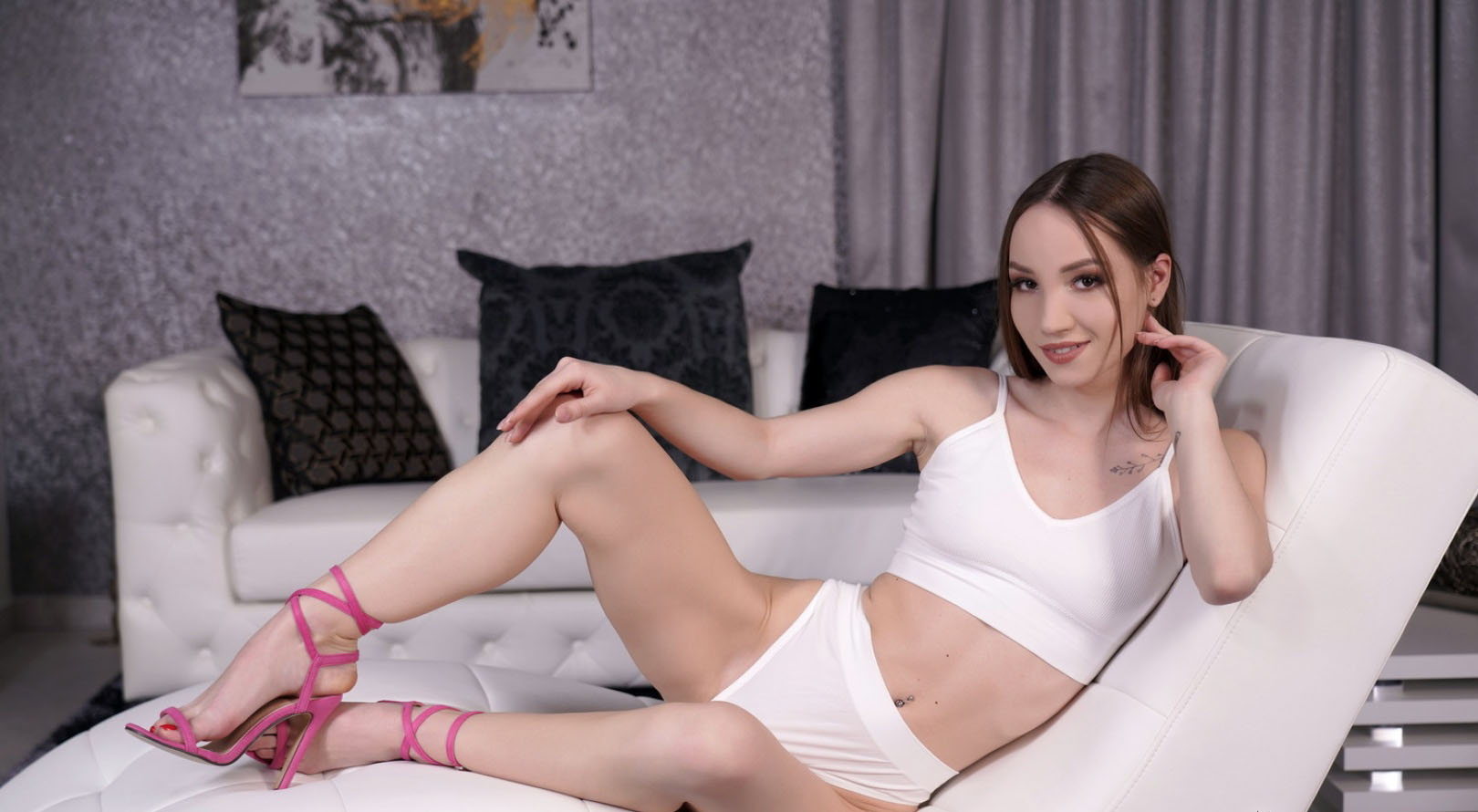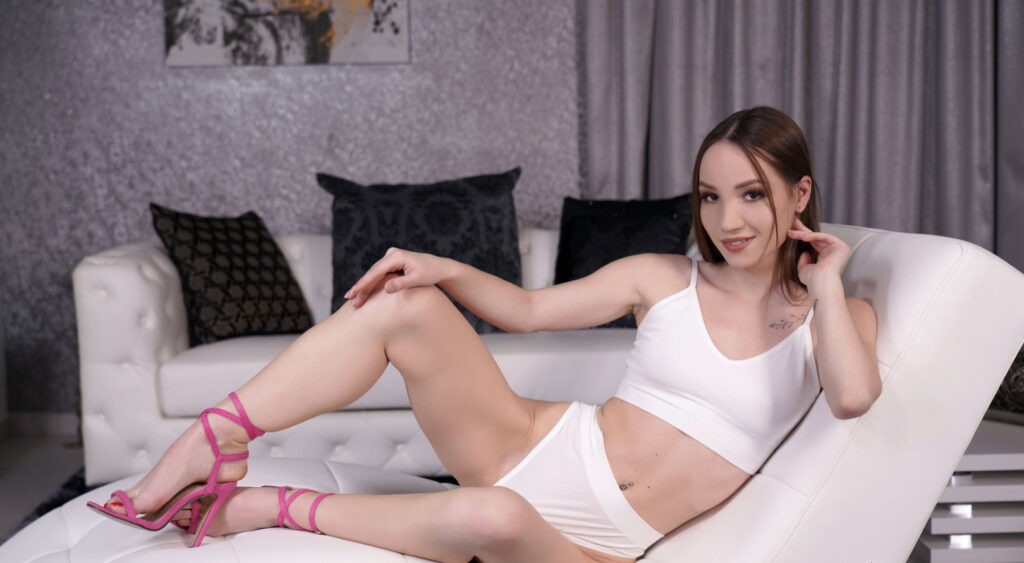 It's all about girls enjoying themselves, and it's boiling! Let's talk about Kate Quinn - she's got a little secret: she's dated some girls in the past. At first, you were taken aback, but honestly, it kinda turned you on too! Just think of all the exciting possibilities, right? 
#5: Pussy Massage in the Presidential Suite
⇒ Reality Lovers (Review) with Eveline Dellai & Jenny Doll!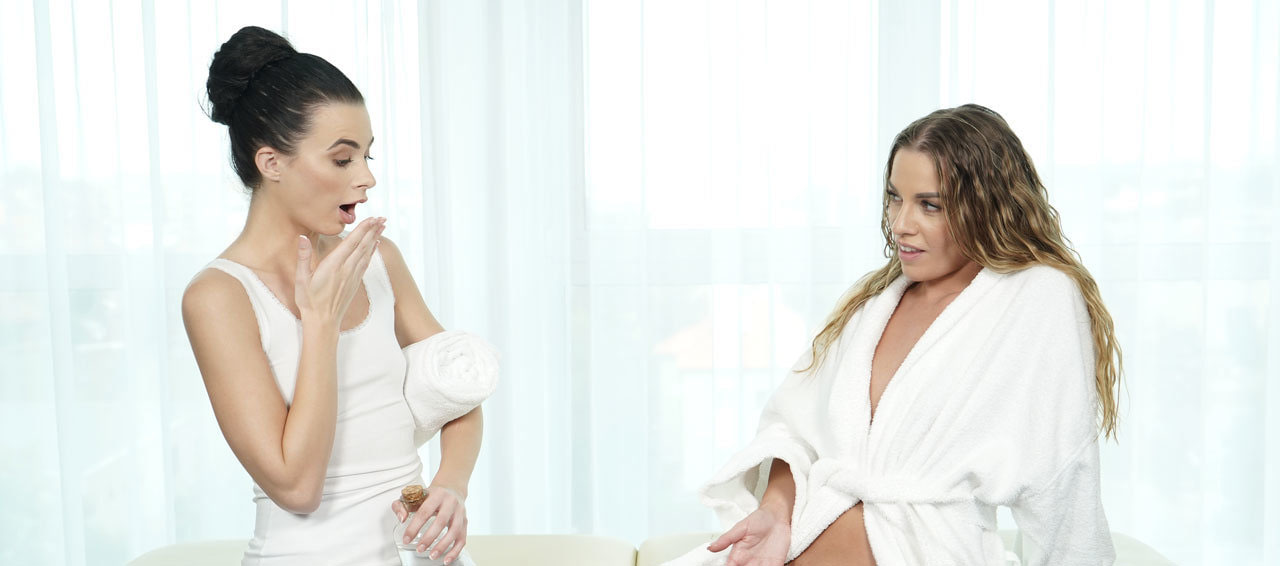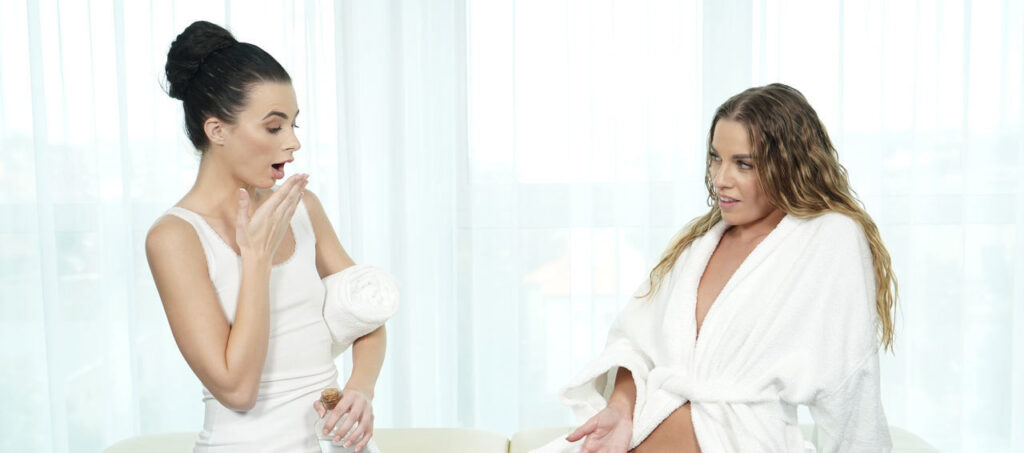 After a busy day at work, you want to take a nice break in your hotel room and have decided to order a relaxing massage. When the hot masseuse Jenny Doll enters the room, you quickly set up the massage table, and the gentle back massage begins.  The VIP massage becomes more and more body-hugging, and you both become almost unbearably horny, and you create a Female VR Porn masterpiece!!
⇒ POVR (Review) with Codey Steele!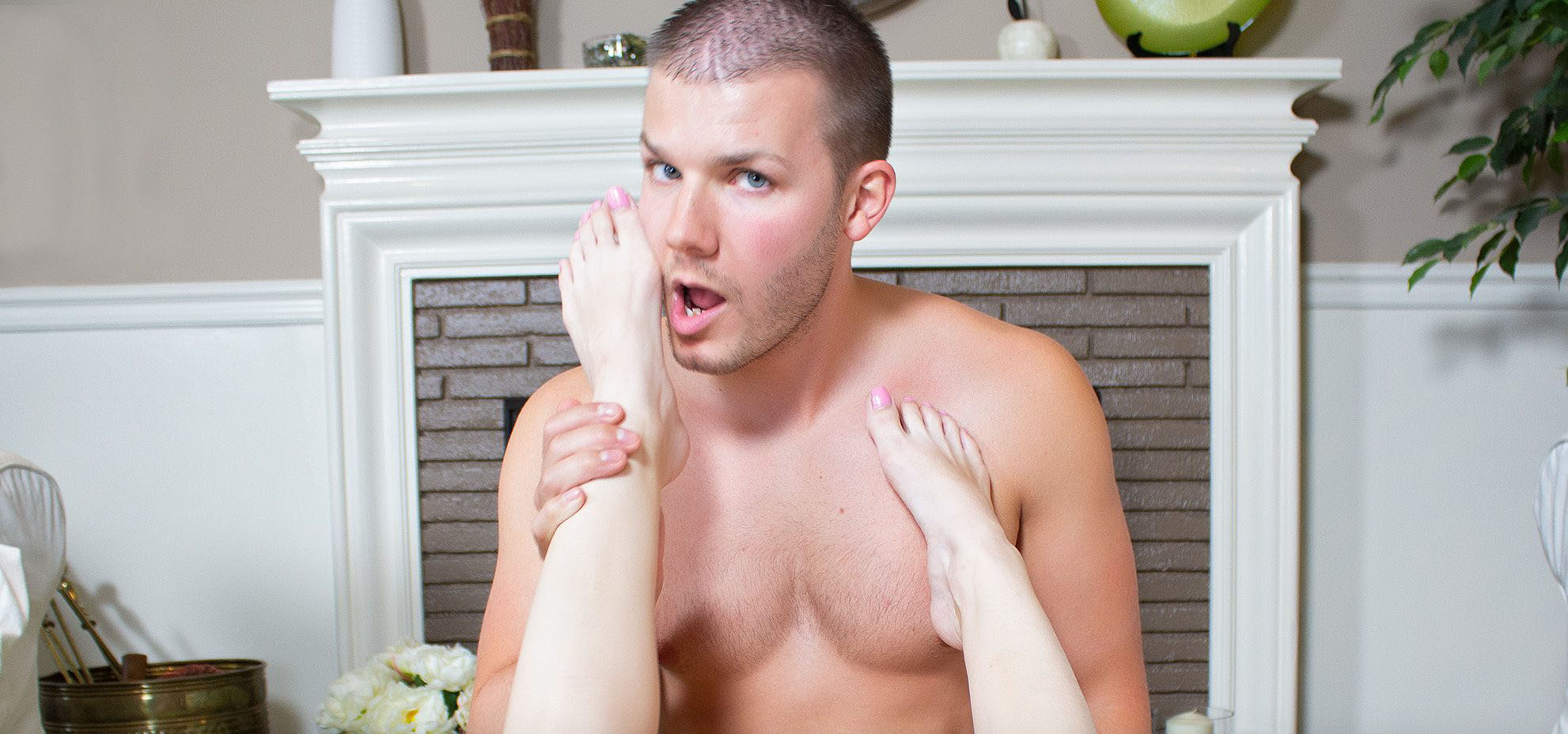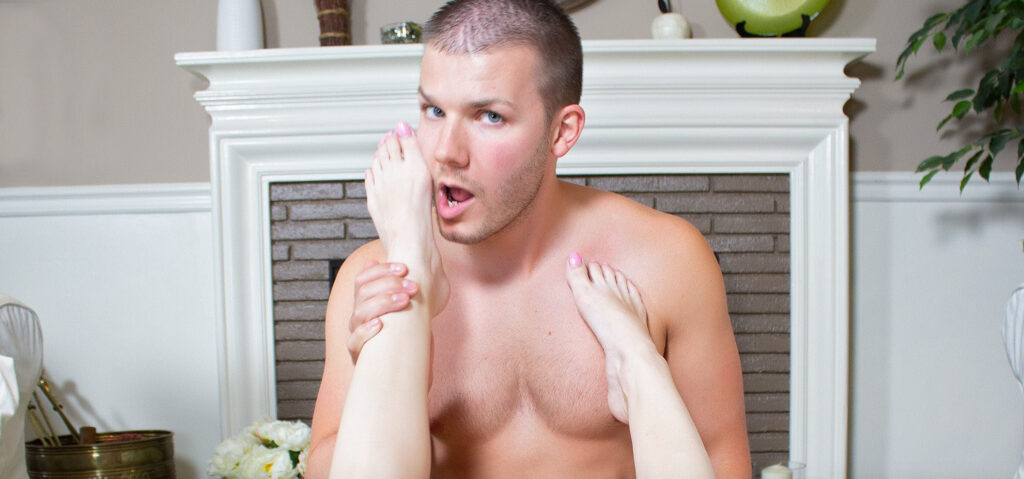 Experience life as the famous Female POV Porn star, Alice March! Get ready to see things from her perspective, feel her emotions, and enjoy some intimate moments. Your virtual partner, Codey Steele, will be there to make things steamy and passionate. It's all about embracing the excitement and feeling as Cody penetrates you with his throbbing cock!
#3: From the Vault: Abella undresses to her massage comfort level
⇒ VR Hush (Review) with Abella Danger!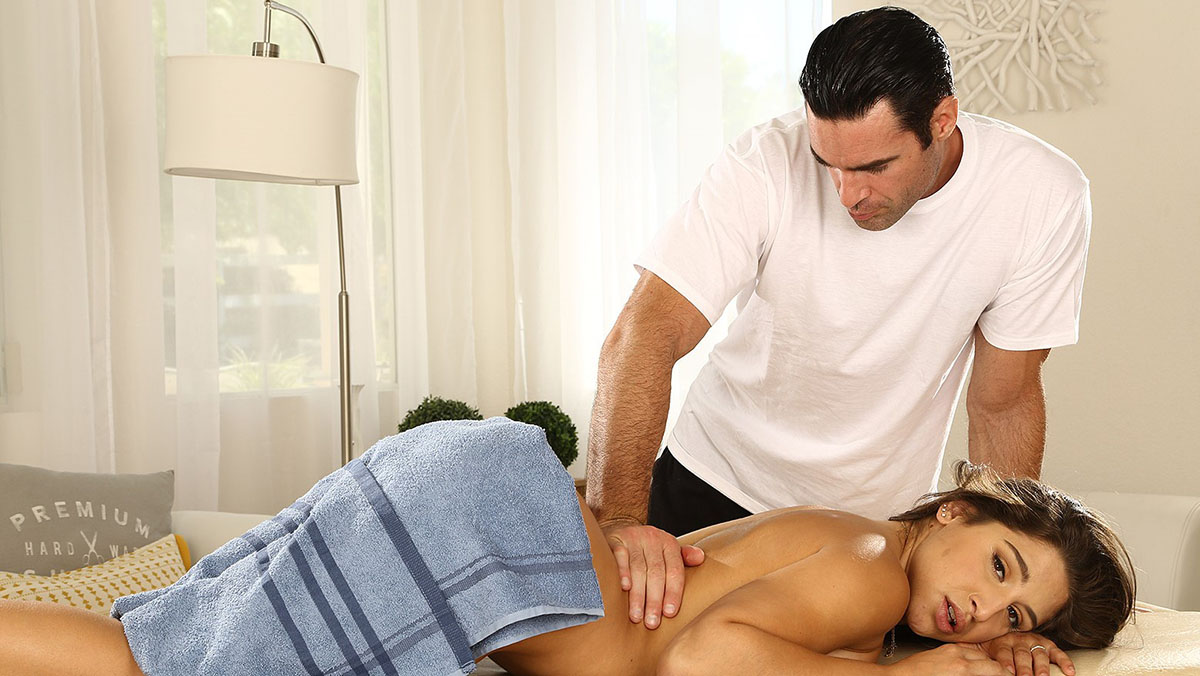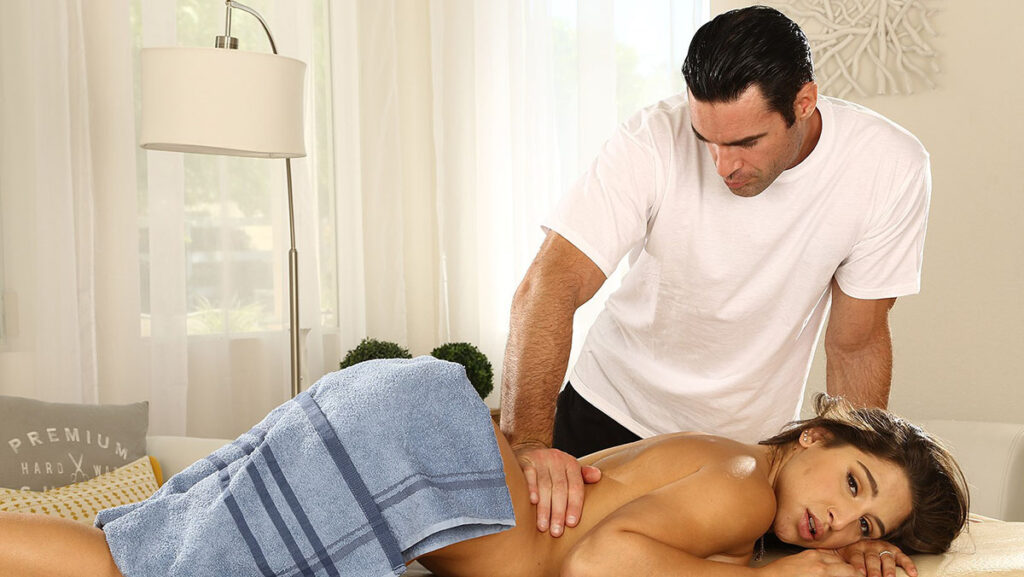 He gets closer as he works his magic with the massage, teasing along the edge. You can't help but moan, craving that deep tissue treatment he's known for. You reach for his shorts, revealing his eager dick, and take it into your mouth while he continues to caress your thighs. It's all about finding the right height for the table, making things easier for your comfort. He gets into it, but you want more. Opening up, you guide him where you desire most, already wet and ready. 
#2: Let's Stretch… After the Exercise
⇒ VirtualRealPassion (Review) with Andrew & Antonia Sainz!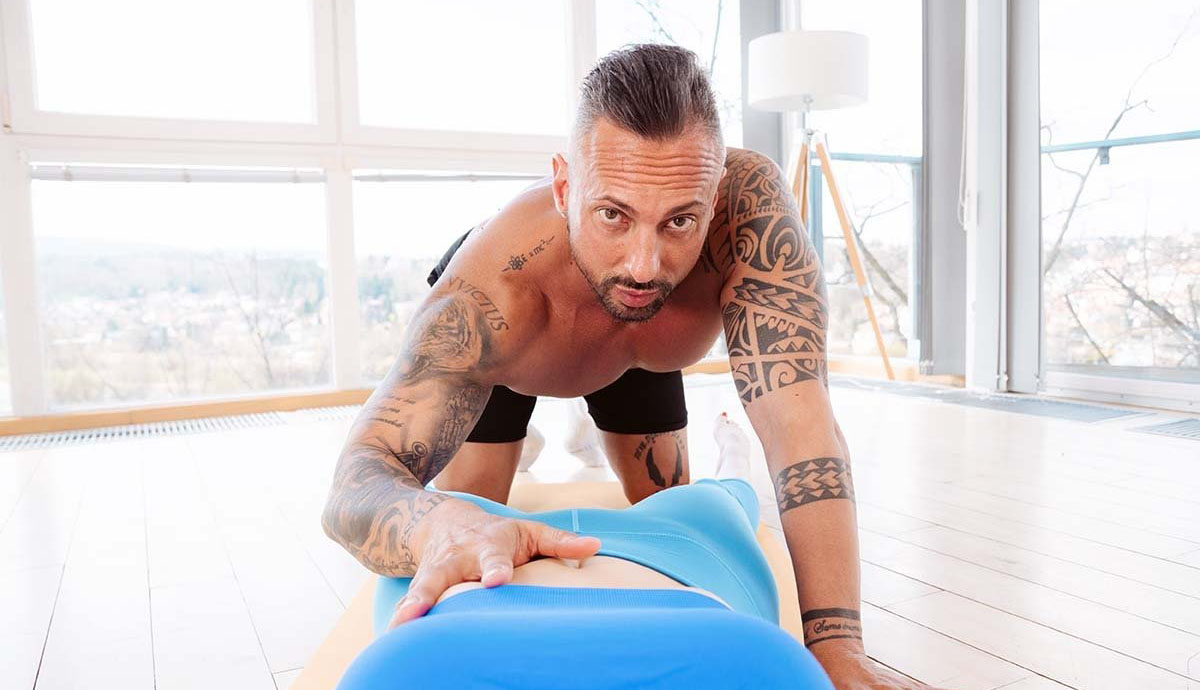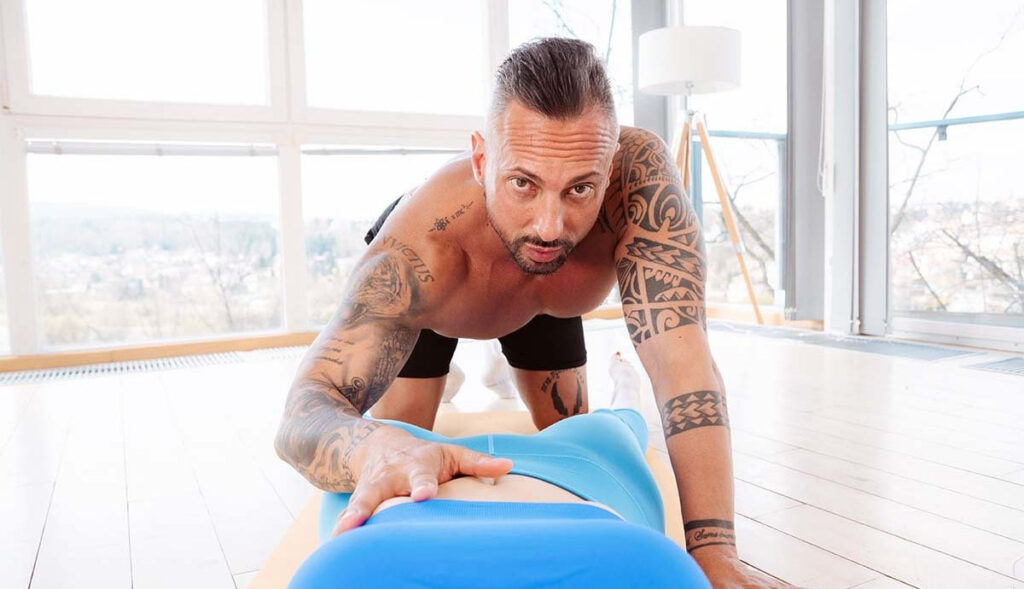 You're on the yoga mat, stretching, and Andrew joins you, sitting on the edge. He gives you a gentle massage, working his way up from your feet to your legs, creating a sensual sensation. Things get a bit heated as he caresses your breasts and asks if he can see them. Playfully, he removes your top and pleasures you, sending waves of pleasure through your body. The excitement continues as he takes off your leggings and indulges in some intimate time. Later, after some playful teasing, you both passionately come together, exploring different positions and experiencing immense pleasure throughout.
⇒ VirtualRealPassion (Review) with Aaron Rock & Medusa!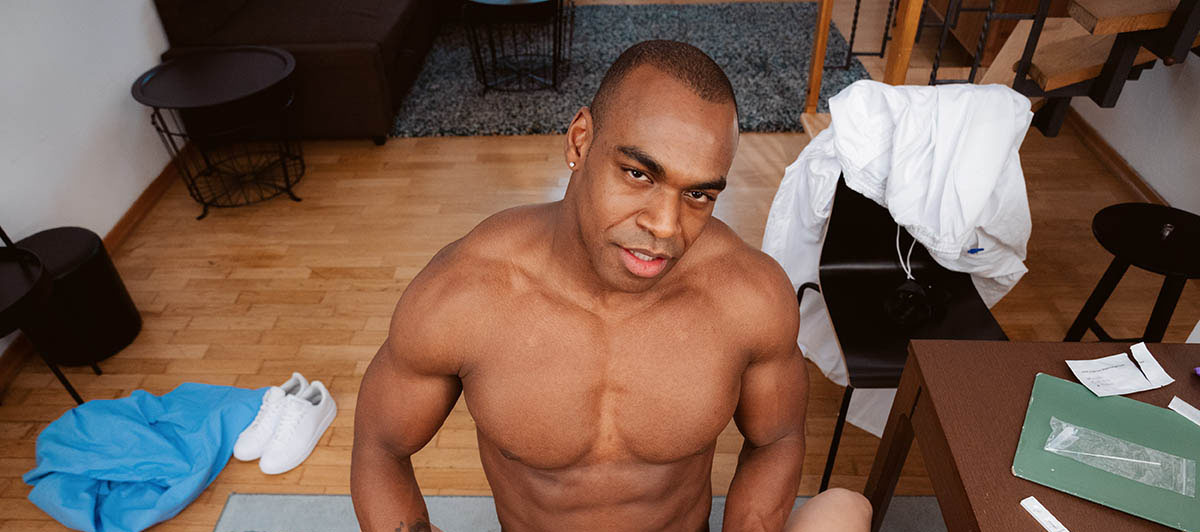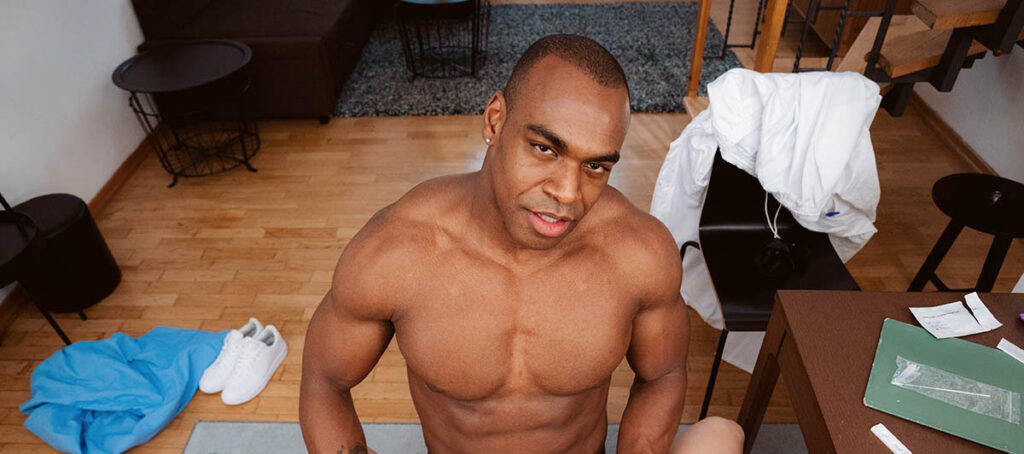 The nurse, Aaron Rock, came to your place to collect a sample for a Covid test. He was super friendly, explaining the process and making you feel comfortable about it. After he did the test, he told you to wait for the results. Feeling grateful for his help, you couldn't resist touching his arm and found him attractive. He caught your drift. What happened next was that he took off his clothes and got down to take care of you. Let's say things got steamy between you two. But, hey, let's not spoil it. It was an experience you both thoroughly enjoyed and will remember for a long time. Female POV VR Porn at its best!