Quick & Easy: Is Virt-A-Mate worth it?
Amazing graphics
Highly customizable characters and scenarios
Awesome interaction
Great content-sharing options
Lifelike skin and model features
Seductive and real expressions
Requires a high-end PC
Annoying bugs from time to time
There is a ton of adult games out there. New ones are constantly being published and since technology has made it easier to produce high-quality games, it's getting harder and harder to stay relevant.
However, Virt-A-Mate has resisted wave after wave of new games, and there is only one way to do that - being damn good! Let's take a look at Virt-A-Mate and see what the hype is all about!
What kind of game is Virt-A-Mate?
Virt-A-Mate (VaM) is a very popular 3D interactive virtual sex simulator developed by MeshedVR. This game offers sexual simulations in a Virtual Reality 3D environment with super-accurate physics and realistic animations. It allows you not only to create and customize your own 3D avatar and environment but you can also download content created by other users! Full body physics is a very strong point of the game and it's only made better by the ability to interact with other avatars. Basically, you get to live out your wildest dreams with zero consequences! But let's take a closer look.
It's all about the graphics in this game! Virt-A-Mate comes with realistic graphics and physics, as well as advanced lighting and animation effects. So, it's pretty safe to say that the game is more than enjoyable. The graphics are rendered with physical ray tracing, which means the lighting and shadows look way more realistic than in traditional games. What does this mean for a player? Well, brother, it means immersion to the fullest!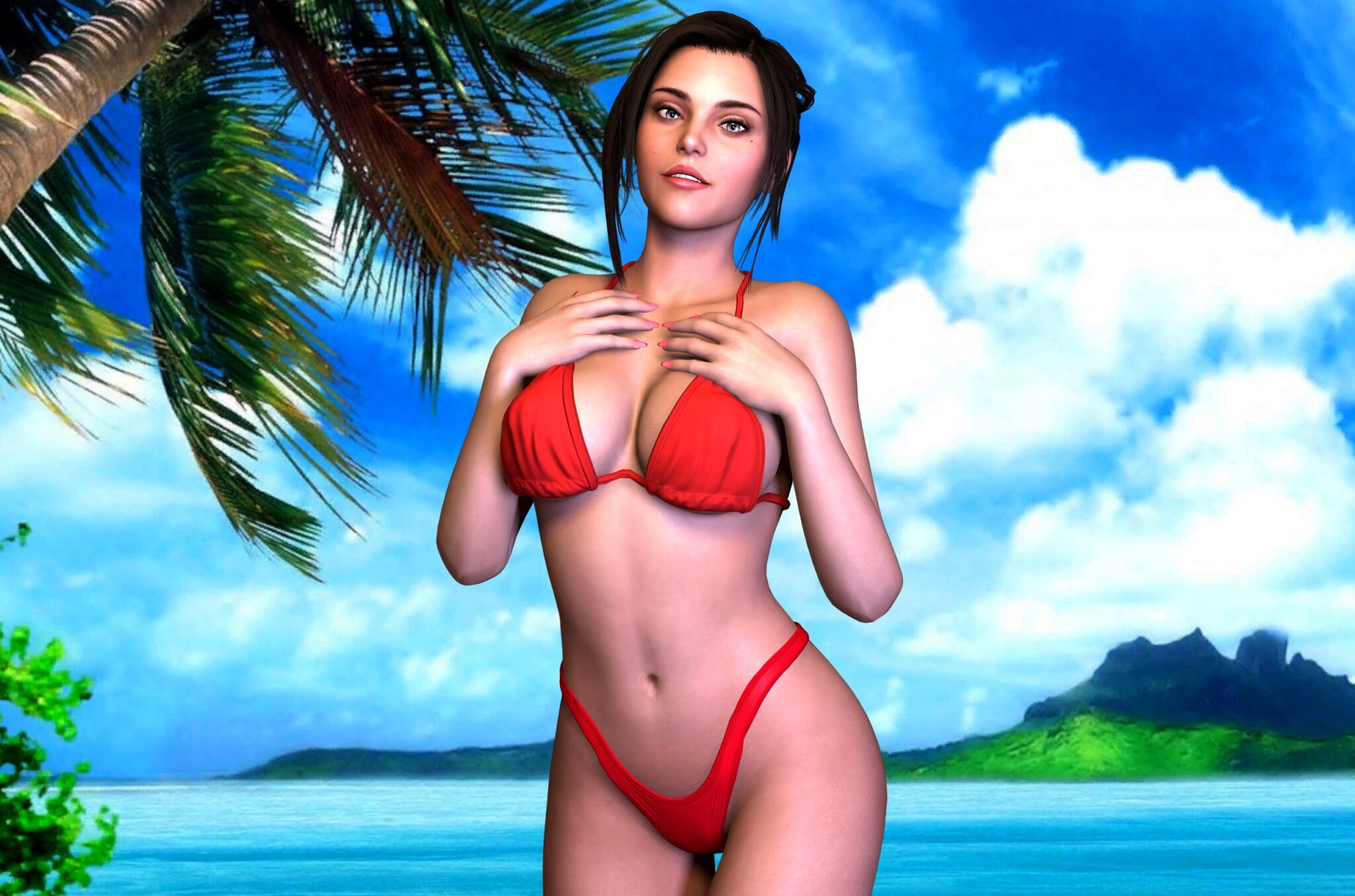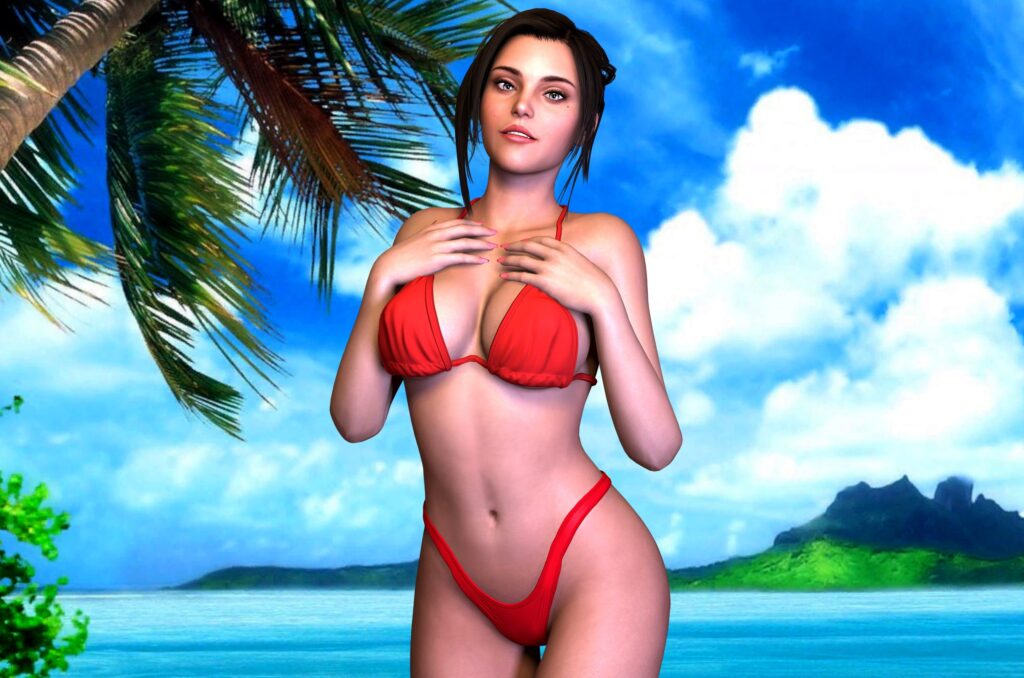 And it doesn't end there! The game engine also supports multiple materials and textures, which allows you to customize your environment and create your own unique sexual experiences. Now, here's something I really like about a porn game - Virt-A-Mate also includes a ton of advanced tools for creating and customizing characters, such as hair, body shape, and clothing. It's amazing to have great graphics but without character customization, it's just not super-immersive. Way to go, Virt-A-Mate! Clean 5/5 for the graphics.
Does Virt-A-Mate have enough Content?
Virt-A-Mate's developers are constantly working to create additional content for us. They encourage users to create their own content in order to expand the library and make the experience more enjoyable! So, feel free to let loose!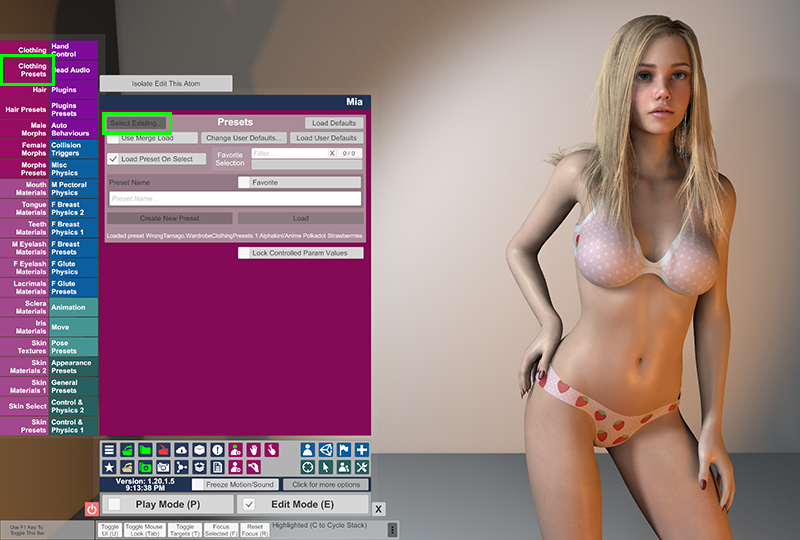 You can basically mix and match your character based on your kinks. If you're into ⇒ blondes, go for it, or if you're into blue-skinned ravens from X-Men, try that. I know I did - both were awesome!  You can customize virtually anything if you're skilled enough. You can also look online for scenes and characters already made by others.
I'll rate them 4.5/5 for content.
Does Virt-A-Mate feel like an erotic experience?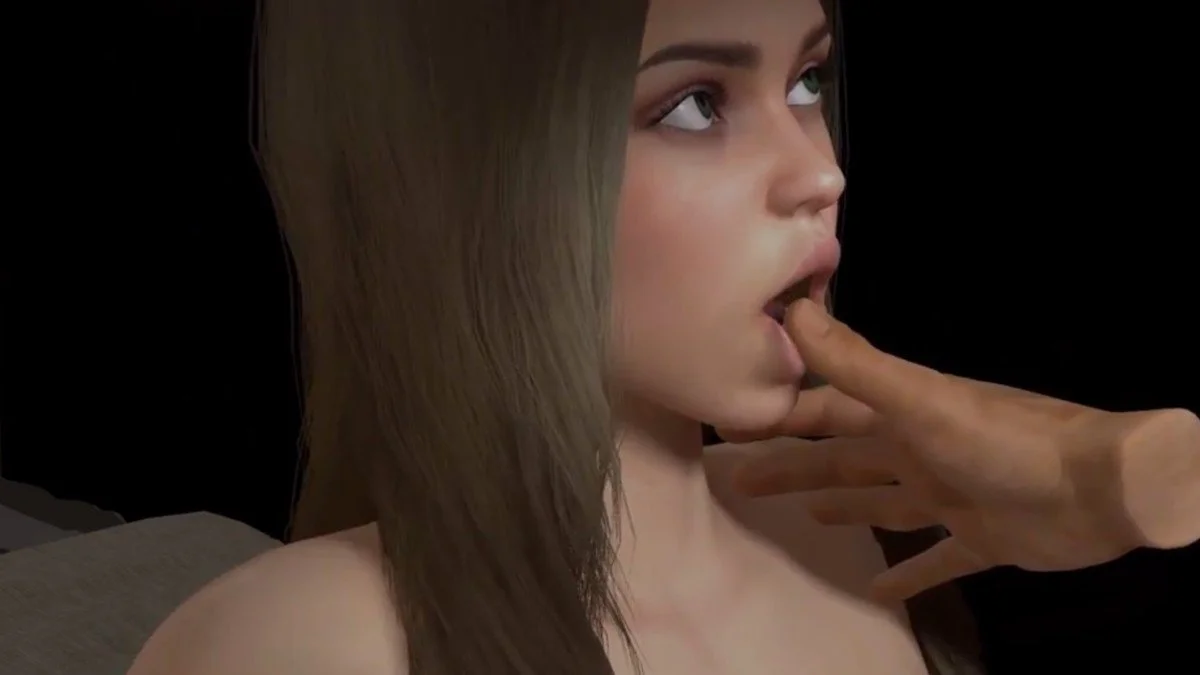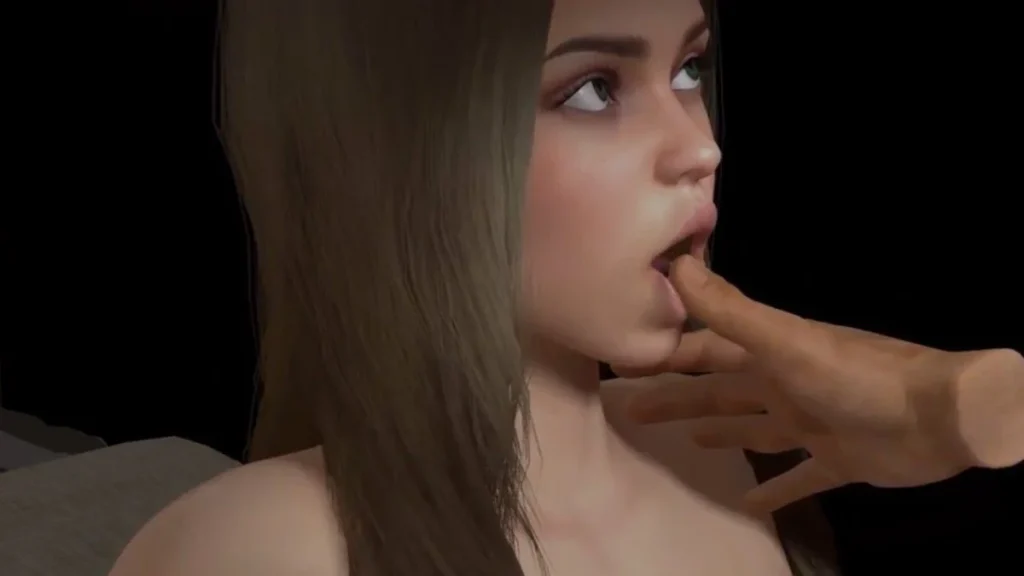 Oh yes, Virt-A-Mate is an incredibly immersive and erotic experience! The level of detail in this adult VR experience makes it feel very realistic and intimate. It's the details that actually make the game so engaging. It's all carefully designed, from the collarbone contours to the areola, nipples, and skin color. Those slow, seductive movements of the character seem just as real as a VR or a regular porn video. Gameplay, graphics, and all the sex positions you can imagine - This is what makes Virt-A-Mate such an erotic experience!
The eye contact between the characters in adult games is often problematic because it's the most delicate and difficult part of the developer's job. However, knowing how dedicated the team behind Virt-A-Mate is, I'm sure they are constantly working on making it as realistic as possible!
Is the interaction realistic in Virt-A-Mate?
Oh, indeed it is! Virt-A-Mate offers a lot of tools and features that enable you to create realistic and immersive 3D experiences. The characters are designed with realistic animations and physics, which really helps a lot when it comes to interaction in situations such as talking, kissing, and touching. The game basically mimics real-world interactions and it does it damn well!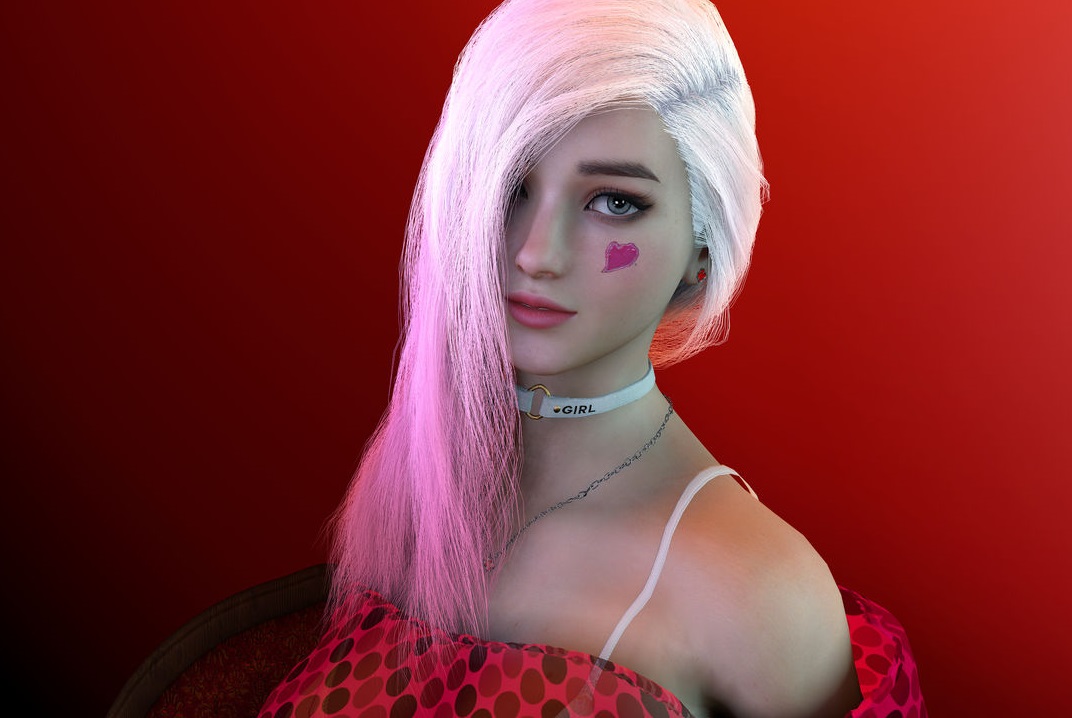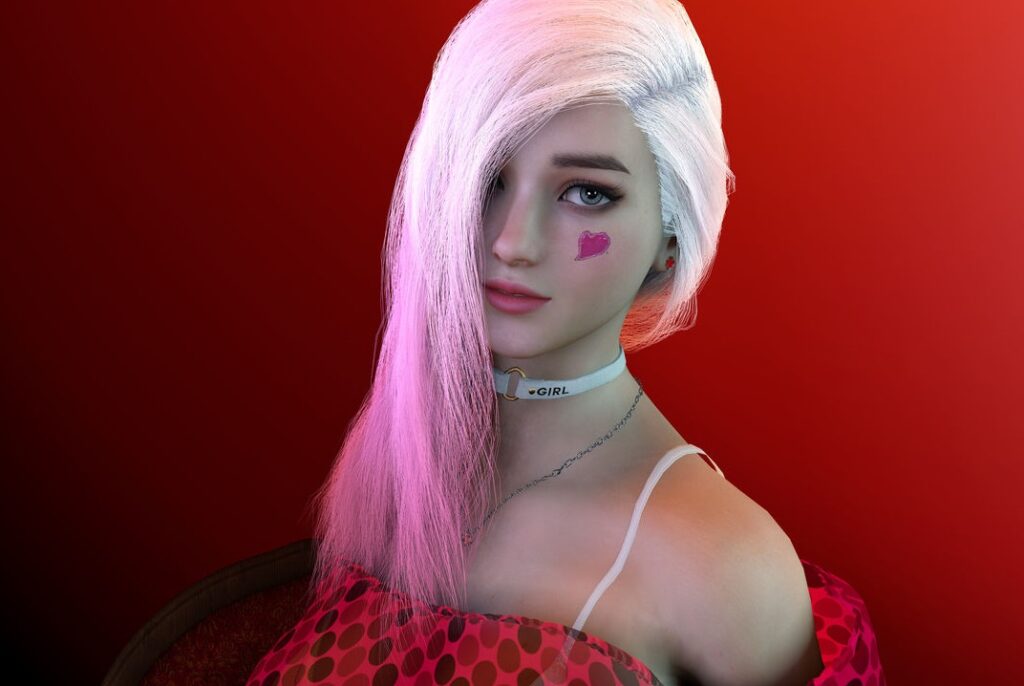 You get to interact with 3D characters and environments in real-time, create customized poses, control animations and create your own dialogue with other players. This is where character customization plays a big role because it really feels like you are talking with or fucking a very personalized avatar! Virt-A-Mate's interaction is not limited to characters, however. Thanks to an integrated physics engine, you can also interact with your 3D environment in a more realistic way. 
Finally, you can share your creations with the community, and you can work on projects together. If this is not realistic interaction, I don't know what is.
This game with keep you coming back for more every day - 5/5 from me!
What is the story of Virt-A-Mate?
Virt-A-Mate offers a variety of storylines depending on your preference. The storylines range from romantic encounters to sci-fi adventures, from mystery and suspense to horror and fantasy. Custom storylines are also available if you want to create your own unique story. Of course, you can also buy scenes from different creators to make this game have whatever story you want. That's something we always appreciate! Thanks, Virt-A-Mate!
Which VR headsets are compatible with Virt-A-Mate?
Virt-A-Mate is compatible with most VR headsets, including ⇒ Oculus Rift (Review), ⇒ HTC Vive (Review), etc. It also supports SteamVR and Oculus SDK, allowing you to play the game on both the Steam and Oculus store. Additionally, Virt-A-Mate is compatible with almost all other PC-based VR headsets, such as the ⇒ Valve Index (Review), HP Reverb G2, ⇒ Samsung Odyssey (Review), and Pimax. The team behind Virt-A-Mate thought about everyone! So, whichever headset you have - don't worry because they've got you covered!


Just a note: You do need a Windows PC to play the game.
Even though it's built for VR, you can also run it on your desktop. But, because of the physics system and simulated hair and clothing systems, you will need a high-end PC!
The system requirements of Virt-A-Mate
The minimum system requirements for Virt-A-Mate are these:
 Processor: Intel Core i5-4590/AMD FX 8350 or higher

 Memory: 8 GB RAM or higher
GPU: NVIDIA GeForce GTX 970/AMD Radeon R9 290 or higher
DirectX: Version 11
Storage: 8 GB available space
Other: VR Headset (HTC Vive, Oculus Rift or Windows Mixed Reality)
Conclusion: Is Virt-A-Mate worth it?
Virt-A-Mate is a free game, and that's awesome! You don't often find games that are so good and free at the same time! There is additional content available for purchase, of course. Prices range from $5 to $50, depending on what you want to buy.
All in all, if you are looking for an exciting and compelling VR sex simulator, you can't go wrong with Virt-A-Mate. It's amazing how lifelike the character's movements and reactions are. It's far better than most other games. You can find tons of models and scenes on their official Reddit, which is a great way to get a sense of what the game can do. It's insane! You have to check it out! 
Virt-A-Mate is one of those games you can't afford to miss! Amazing graphics and GREAT sex poses! It's one of THE BEST VR porn games for a reason - it's created to make your wishes come true!