JOI VR Porn is a once-in-a-lifetime experience! It's a big niche in the VR Porn industry and for a reason!
Here's the top 10: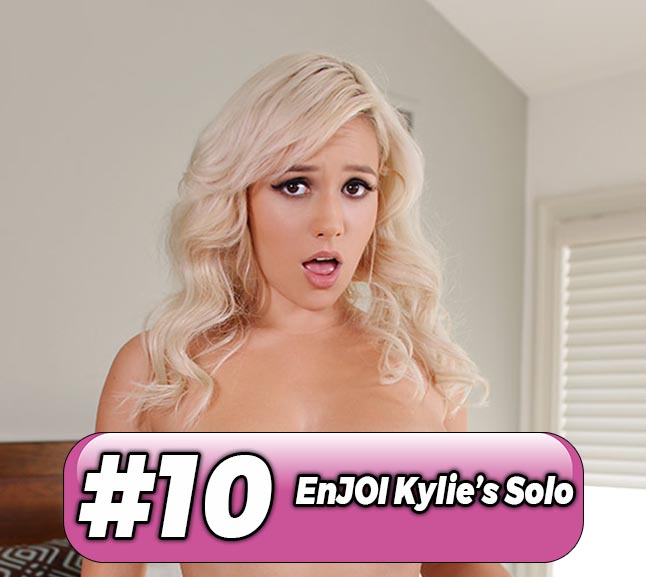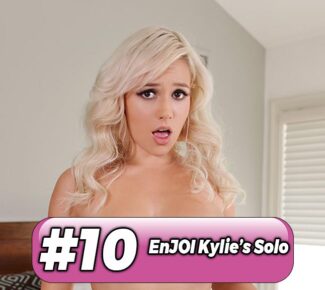 ⇒ BaDoinkVR (Review) – Kylie Page will tell you exactly what do to and you will love every second of it!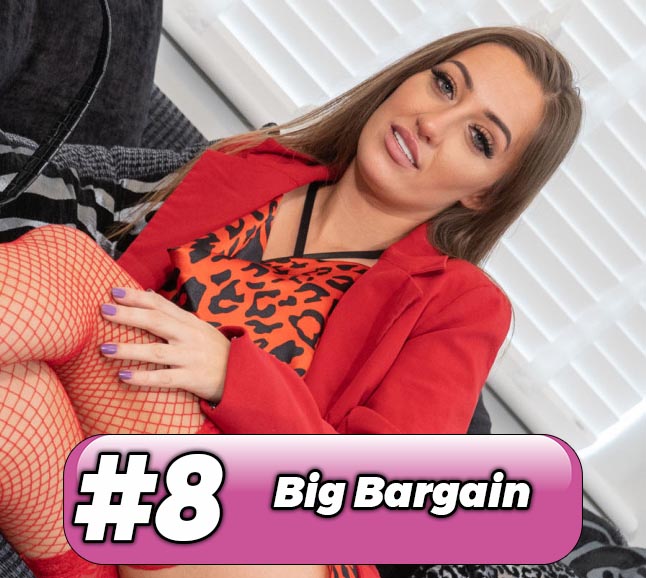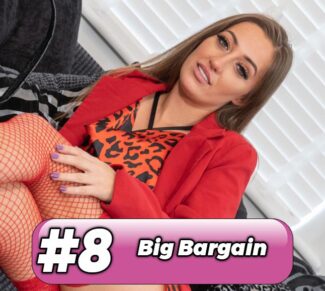 ⇒ WankitNowVR (Review) – Rose knows a fantastic way to lower the high price of the house that you are selling!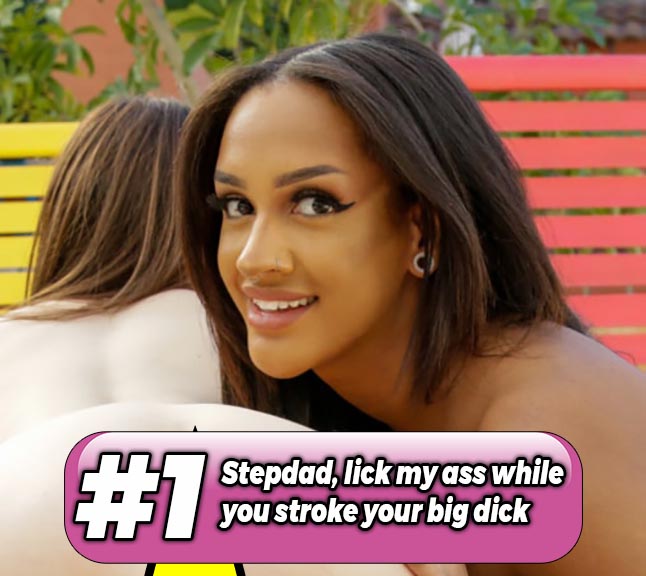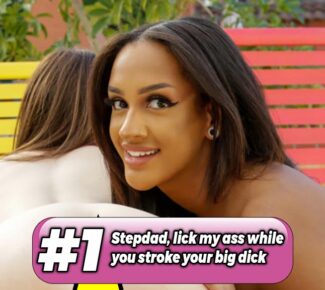 ⇒ RealHotVR (Review) – Charly Summer, Claire Roos, Kianna Kumani, Minxx Marely, Rachael Cavalli, Royce Swells, Skyler Storm, Sophia Burns, Texas Patti & Zoey Sinn!
⇒ BaDoinkVR (Review) with Kylie Page!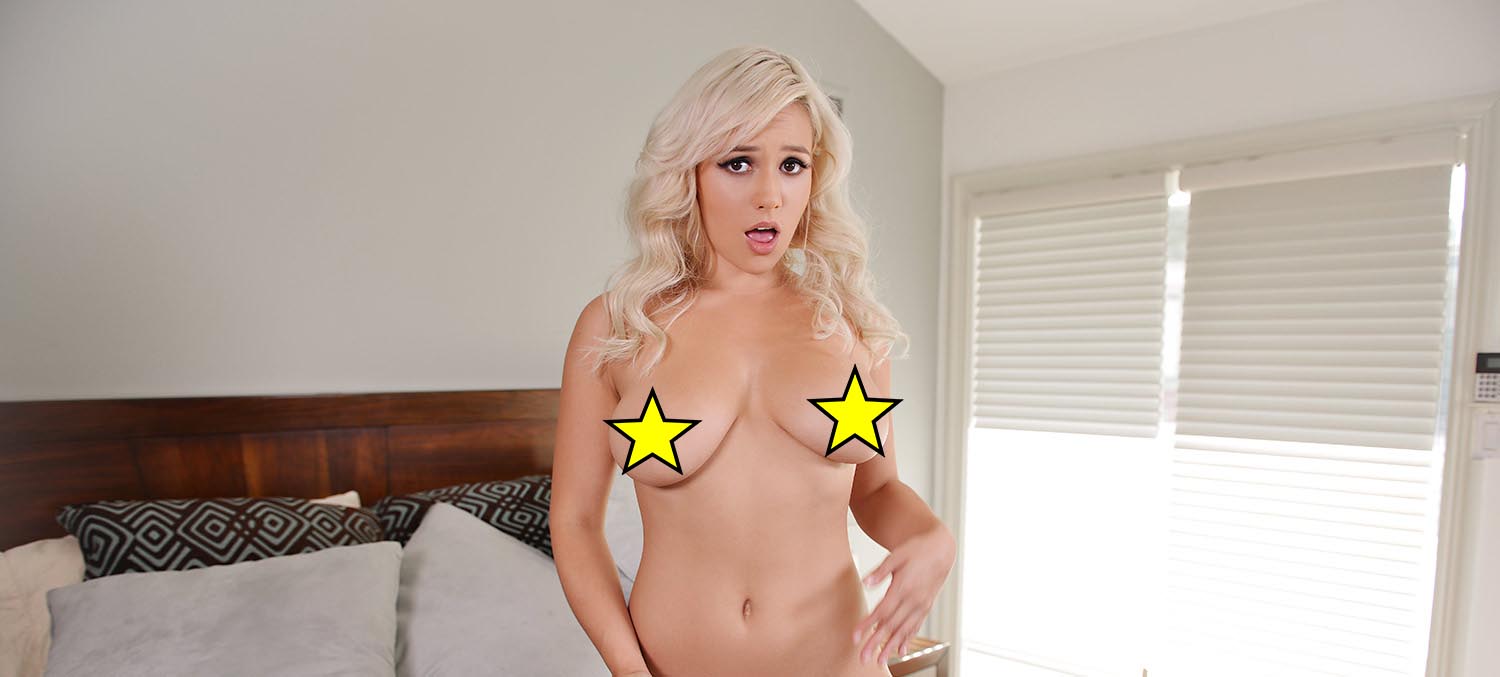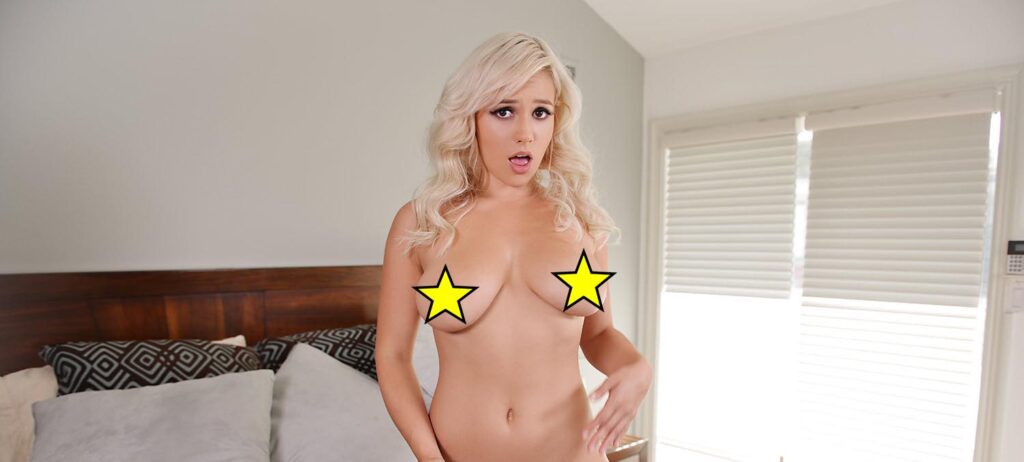 You might be used to enjoying porn star videos, but in VR, it kicks up a notch when they're the ones leading the way. Check out the stunning Kylie Page, with her tight pussy and those impressive 30G tits. She'll literally walk you through everything in this special JOI VR Porn video, letting you know the hows and whens of enjoying those natural tits, and then putting on a mind-blowing show of her own.
⇒ Virtual Taboo (Review) with Carly Rae!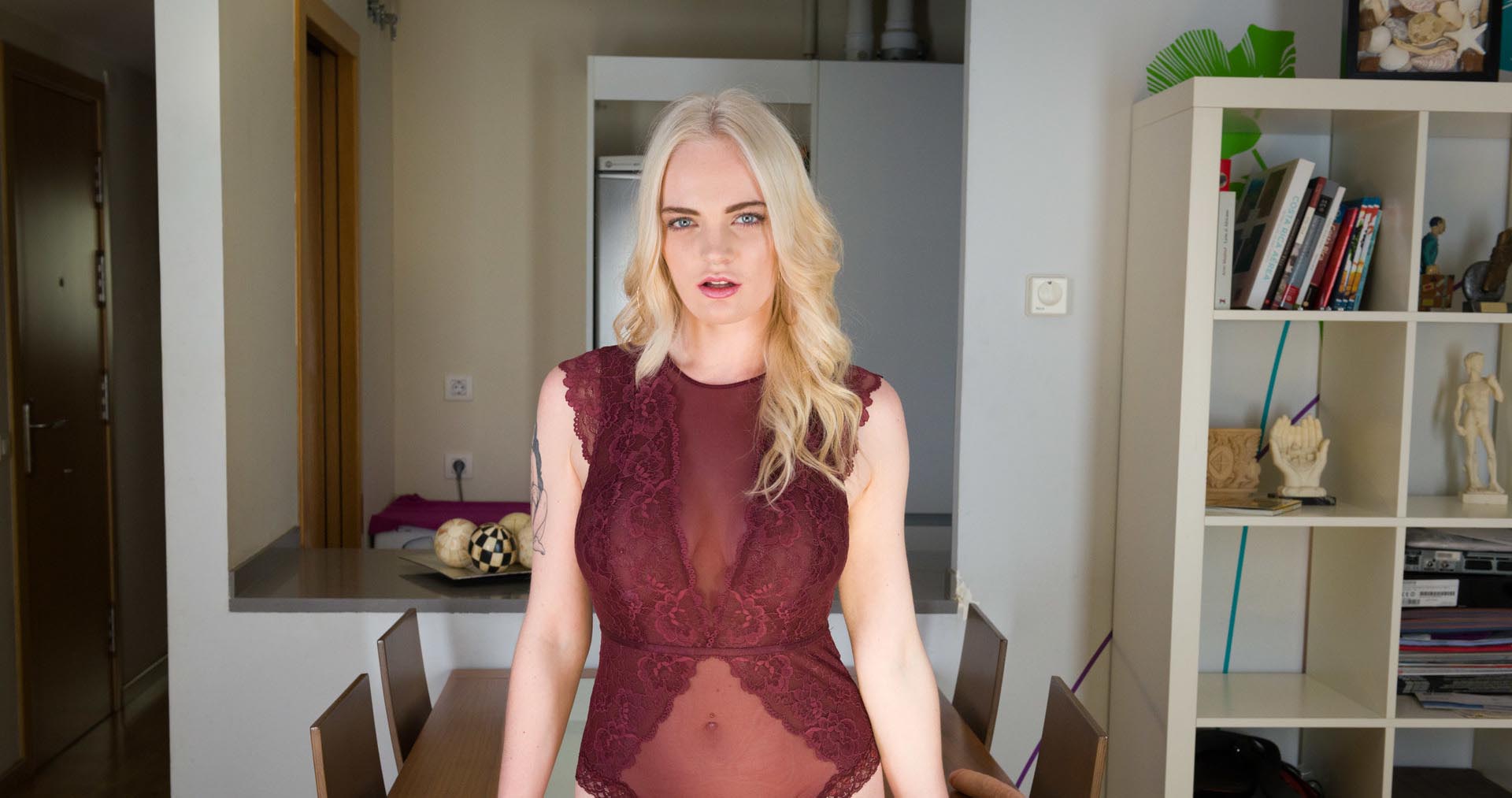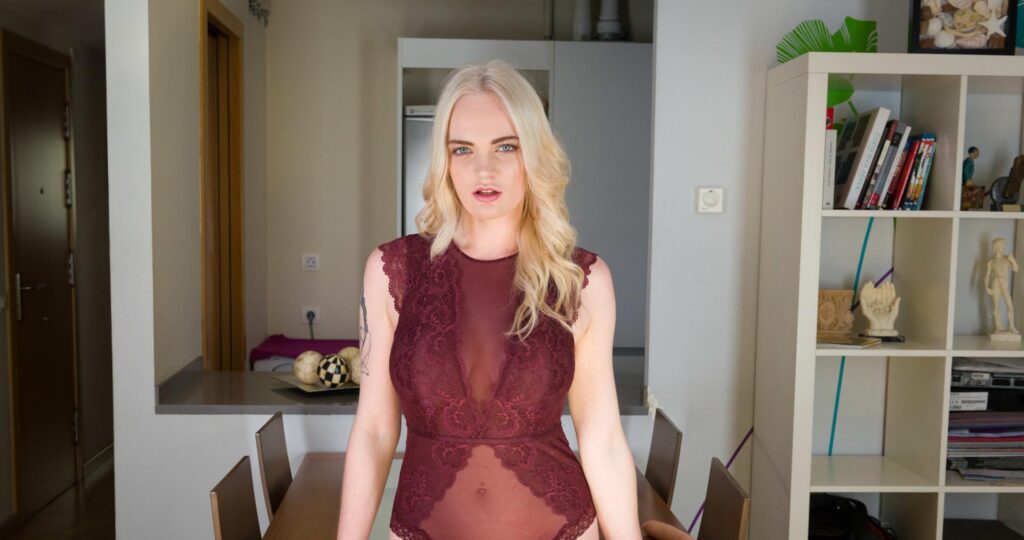 Get ready for a steamy adventure with Carly Rae! She's got some saucy instructions for you to follow while you both do your thing. Get ready to crank up the heat as you dive into a world of wild sensations, all guided by Carly Rae's playful cues. It's all about letting loose, having a blast, and reaching the peak of pleasure together!
⇒ WankitNowVR (Review) with Rose!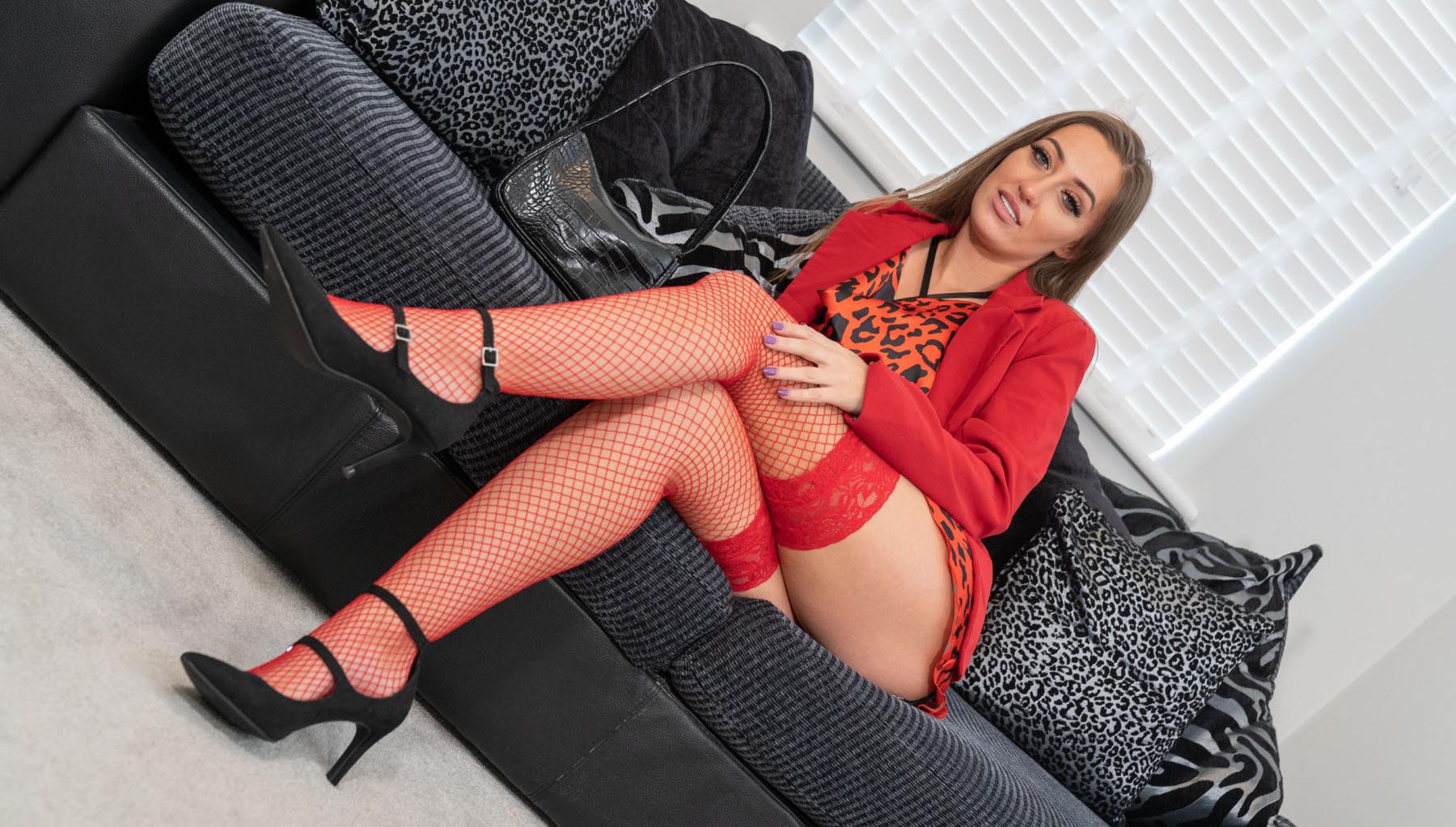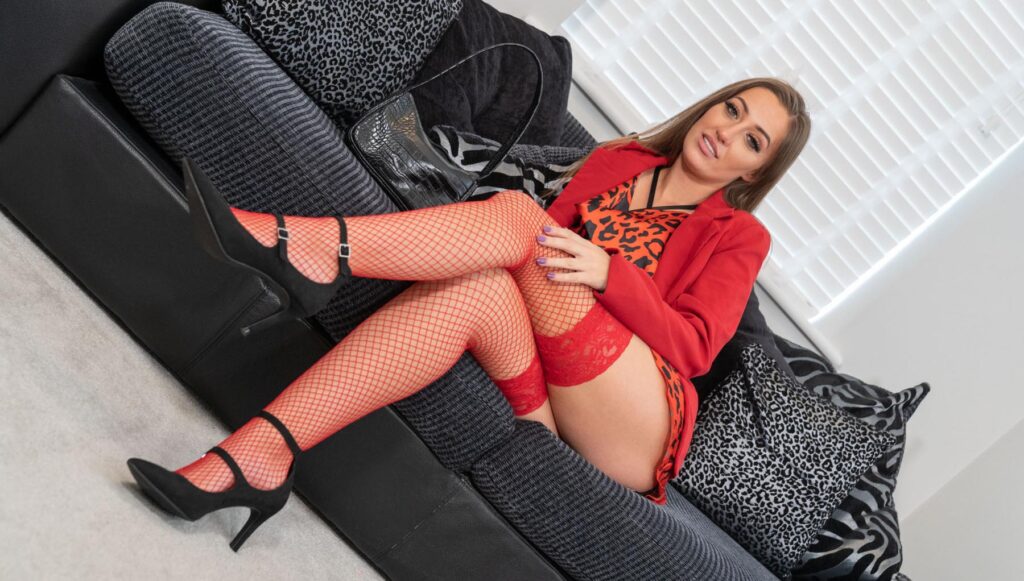 Rose really has a soft spot for the house, but it's kinda stretching her budget. She's thinking; maybe you could do something about the price? She's noticed you've been pretty attentive, and she's wondering if you're up for a little give-and-take – you know what I mean. So, is there any chance you could sweeten the deal a bit with some JOI VR Porn action? 
#7: Jaw-droppingly sexy Lilian tells you how to jerk off
VRFootFetish with Lilian!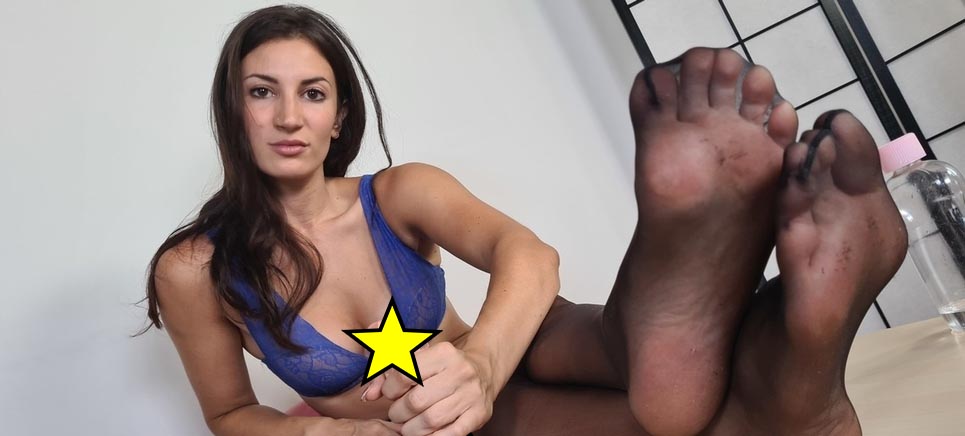 Lilian looks smoking hot, rocking a blue bra, high-waisted denim shorts, and black pantyhose that's off the charts. She's chilling on a pink couch, feet in nylon, totally ready to guide you while you jerk off. This stunning brunette is all about showing off those silky nylon-covered legs, having a blast with a massive realistic dildo, giving her nylon feet a slick oil treatment, and eventually tearing off that pantyhose. She's got you hooked with her oiled-up soles, shiny heels, and sparkly toes that are just too tempting to resist.
VRAllure with Penelope Kay!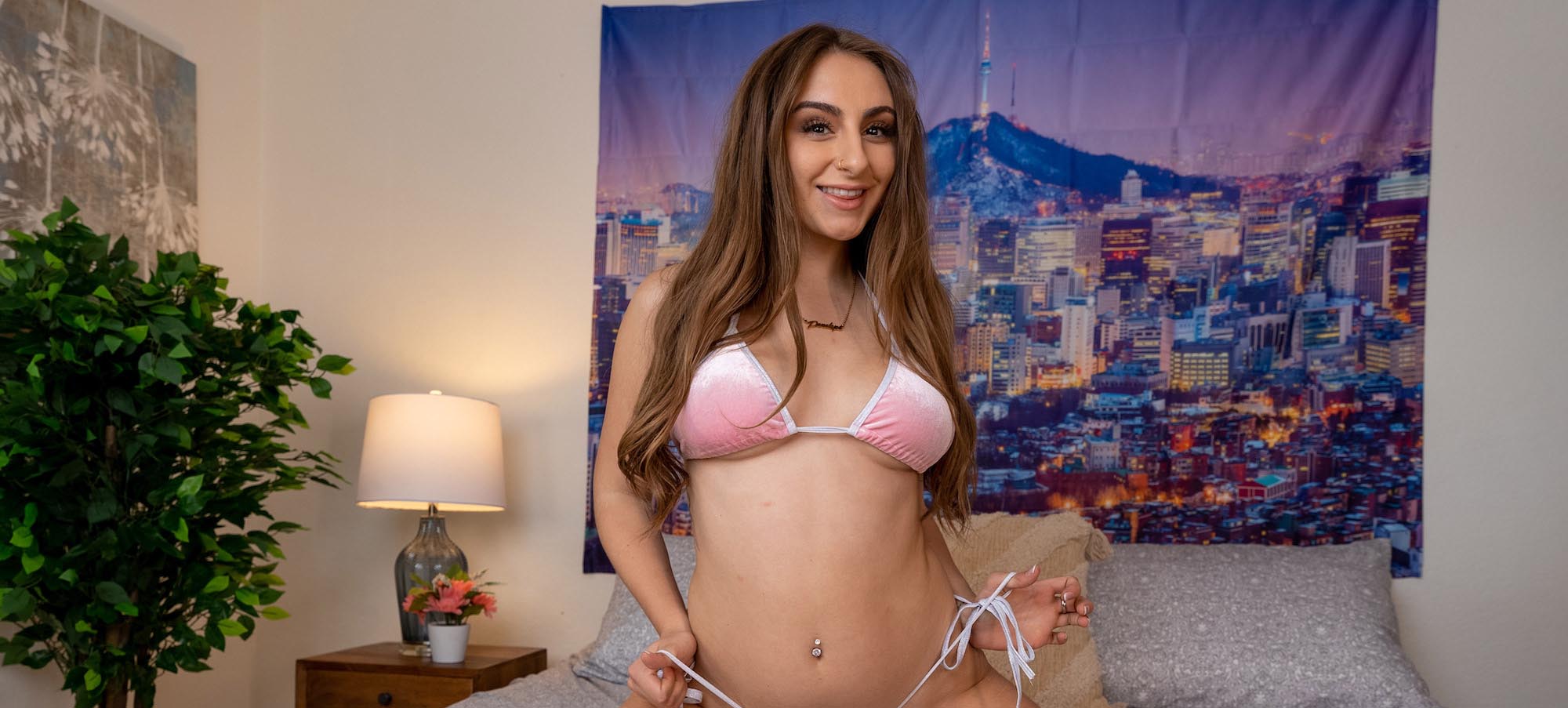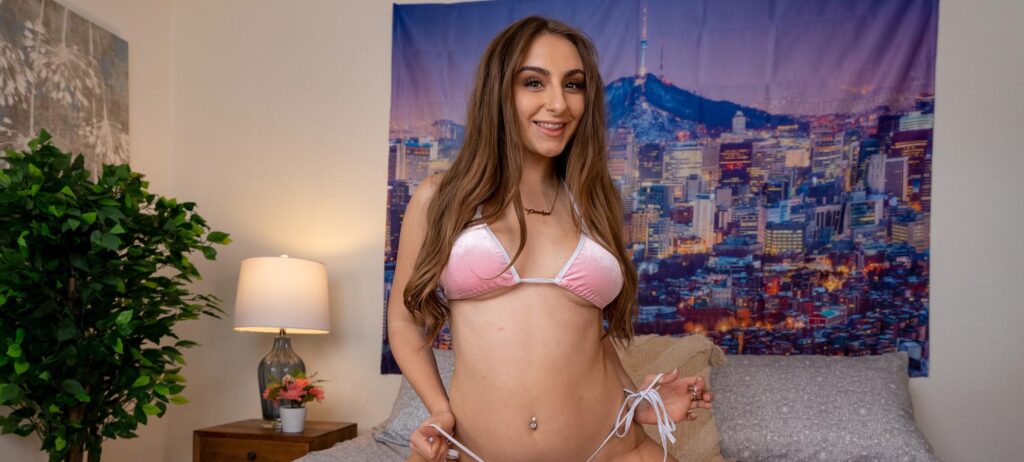 Hanging out with a buddy beats flying solo any day. And guess what? Your favorite VR sensation, Penelope Kay, is here to jazz up your afternoon. That cute smile and killer body she's got going on? It's hard to resist. Penelope Kay is your personal tour guide, showing off her amazing ass and tits. You'll practically be in the front row, catching every little detail and curve. 
#5: Fuck my pussy, stepdaddy!
⇒ RealHotVR (Review) with Jessica Starling!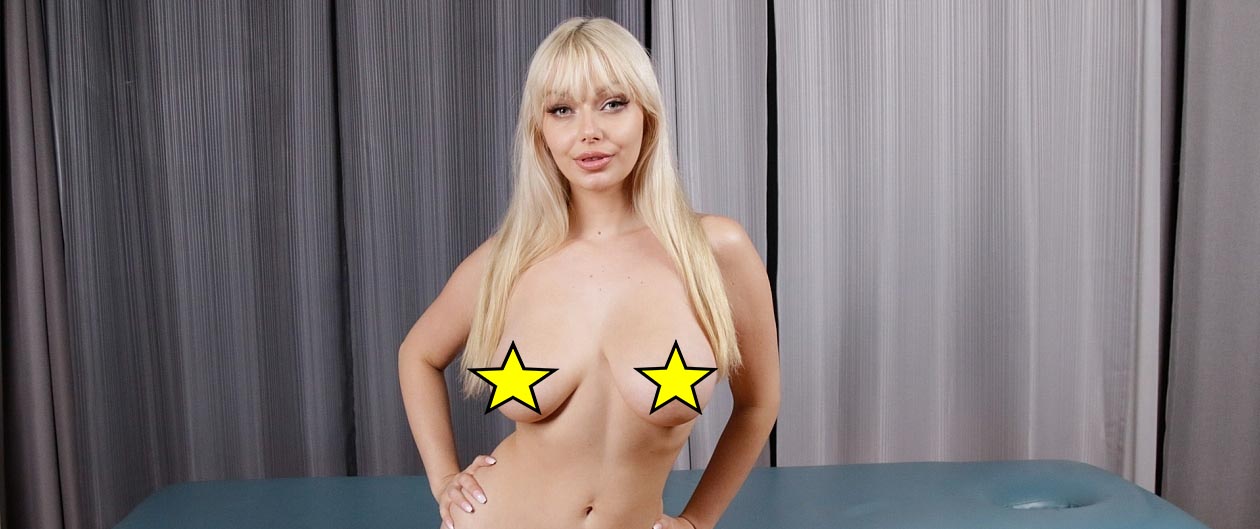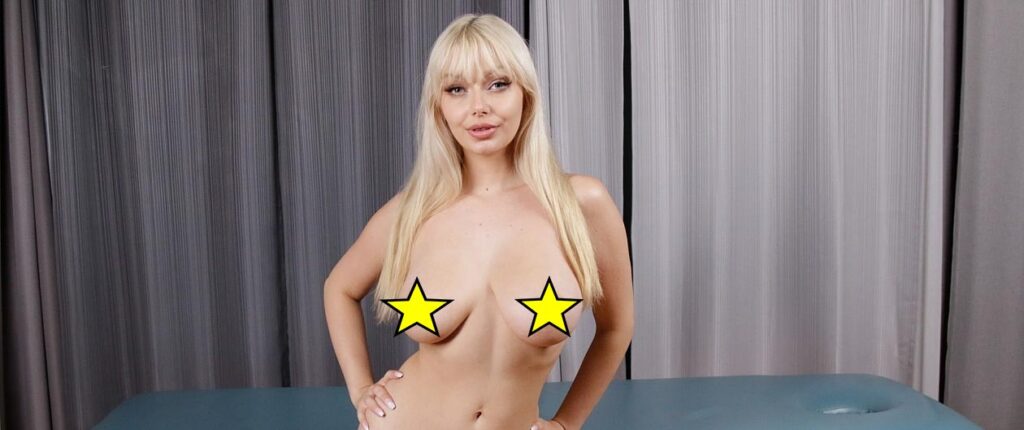 Jessica Starling thought that maybe before she took off, you both could have more " one-on-one fun." And let me tell you, with how she looked in that tight bikini, the fun you could have is off the charts! From some steamy teasing to getting cozy, this is your chance to really get a feel for what it's like to be swept away by the lovely Jessica Starling.
⇒ Czech VR Fetish (Review) with Eden Ivy!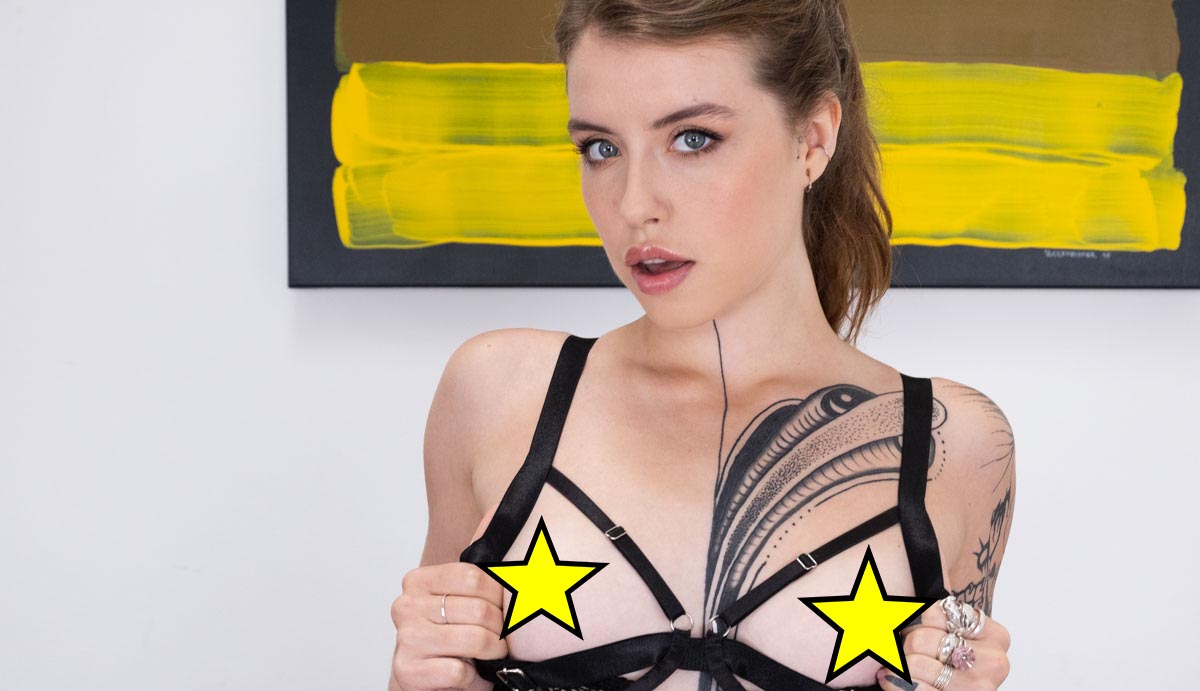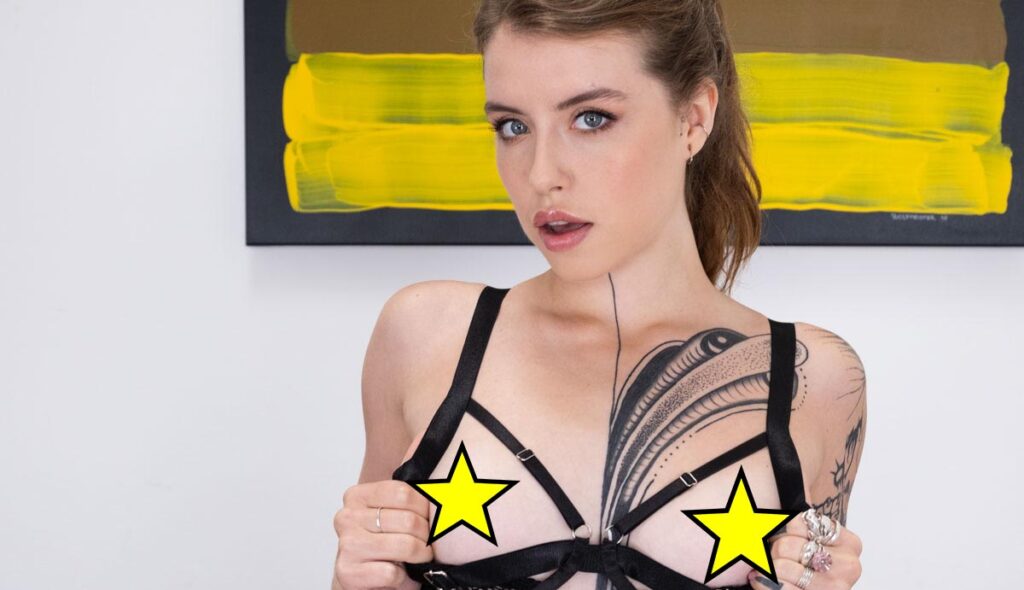 Time to take matters into your own hands, thanks to Eden Ivy. She's here to give you your personal jerk off instructions. Yep, no funny business with a pretty gal – you watch, she talks, and you have to listen. That's how you'll get the job done, just as she wants!
#3: Perfect JOI Show From Skinny Blonde Kenna James
⇒ Baberotica VR (Review) with Kenna James!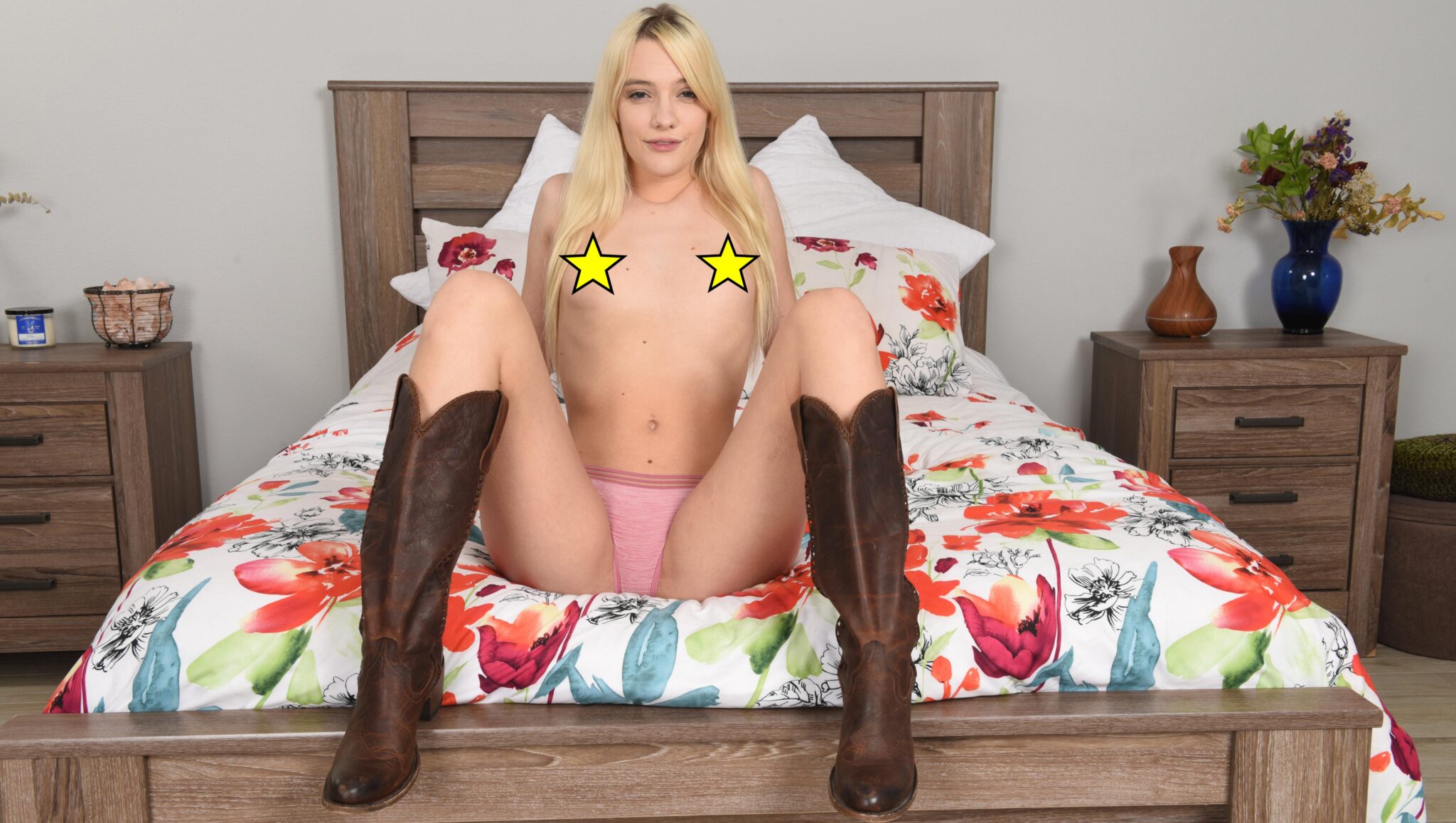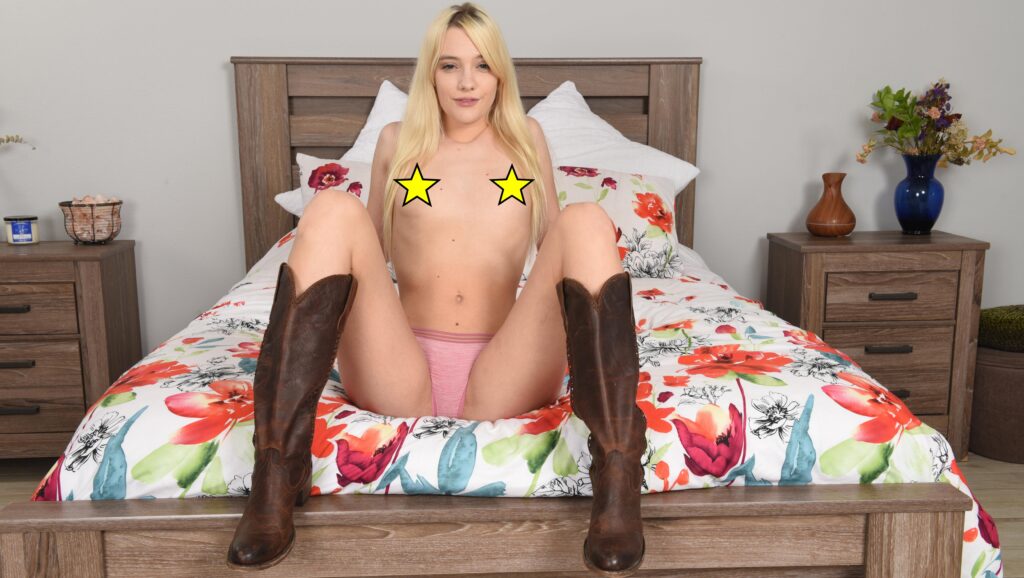 She's a total pro at teasing and talking sexy to the camera while stripping down in the smoothest way possible. You won't be able to take your eyes off her cute perky boobs – they're definitely a drool-worthy sight. And when she gets into her intense solo play, every single second is like gold. Her moans, that sexy voice, and how she fingers herself, it's all there driving you wild. And don't miss the part where she gets a bit kinky and slips those pink panties inside. 
#2: She'll Tell You When to Come
⇒ Czech VR Fetish (Review) with Alyssa Reece!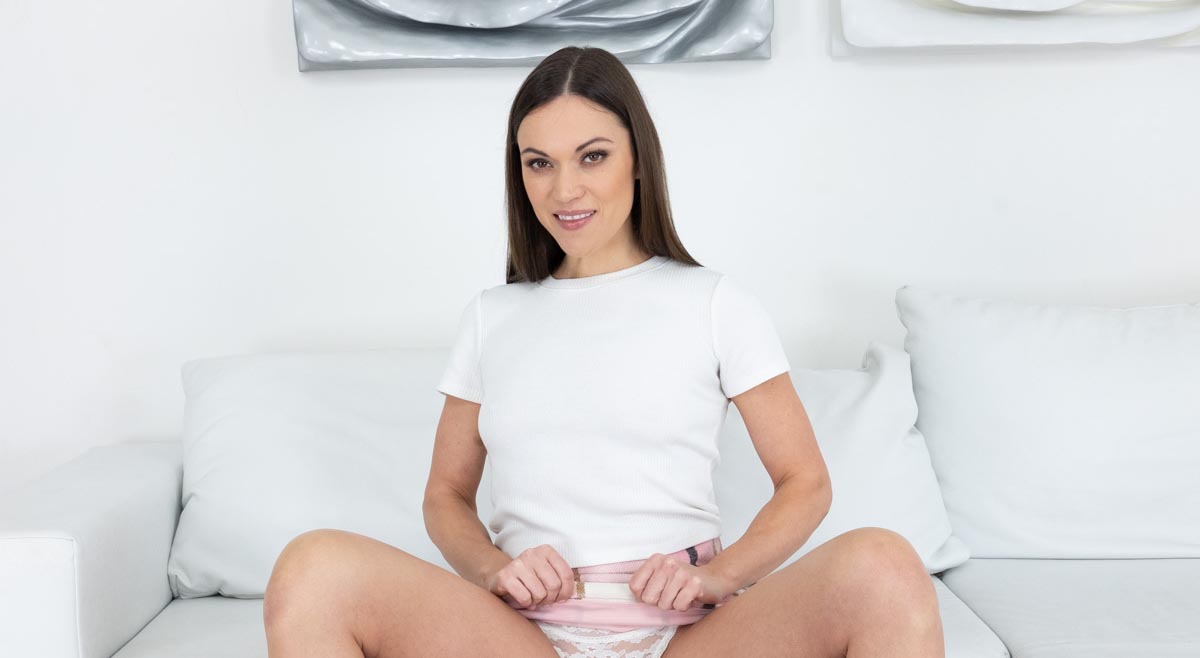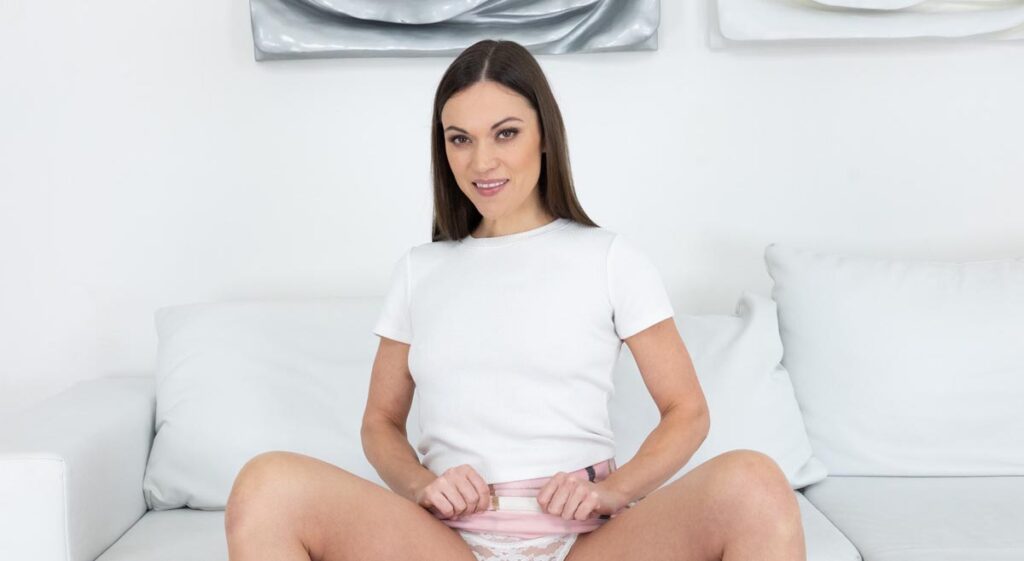 Get ready for a mind-blowing JOI VR Porn session, dude! Alyssa Reece is here to walk you through some awesome masturbation steps. She wants you to follow her lead as she teases you like crazy until she finally gives you the green light to cum all over her delicious pink pussy.
#1: Stepdad, lick my ass while you stroke your big dick
⇒ RealHotVR (Review) with Charly Summer, Claire Roos, Kianna Kumani, Minxx Marely, Rachael Cavalli, Royce Swells, Skyler Storm, Sophia Burns, Texas Patti & Zoey Sinn!


This JOI VR Porn masterpiece has got it all! A TON of sexy pornstars telling you what to do while you jerk off! You'll get to eat a lot of asses, see a lot of great tits and have the instructions of your life! You'll be coming back to this video more often than you think!