180 VR Porn is by far the most popular format in the industry!
Here's the top 10:
#10: I'm just here to grab my stuff
⇒ VR Hush (Review) with Jenna Foxx!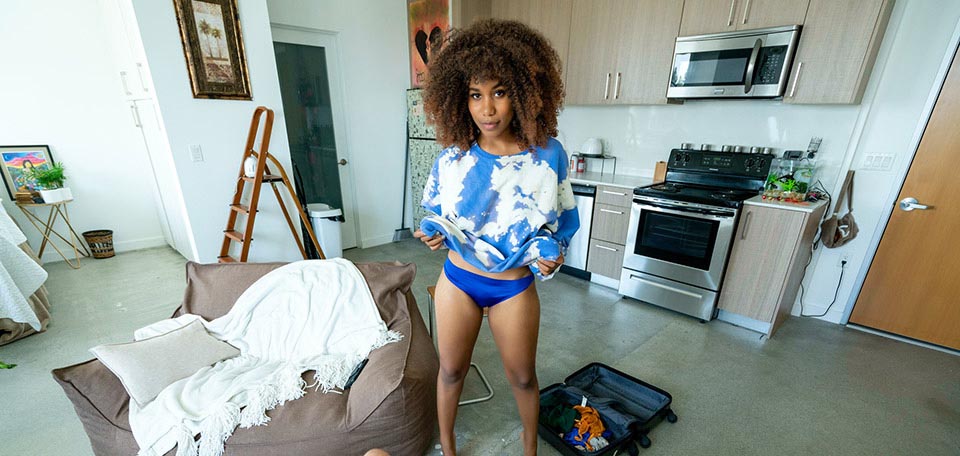 Jenna Foxx finally caught you red-handed cheating on her, and this time, she's had it up to here with your crap. She knows you both had a blast between the sheets and that the whole exclusive thing wasn't really your jam, but she's done with all the lies and drama. Jenna's swinging by your place for one last hurrah to grab her stuff and bounce. Yeah, you're a stud in bed, and you two had some insane chemistry, but seriously, enough is enough. She'll miss the wild times, especially, you know, the bedroom Olympics... Actually, she might just let you put it in her tight little pussy one last time just to remind you what you'll be missing in this amazing 180 VR Porn flick!
#9: Threesome: Babysitter Seduction
⇒ RealJamVR (Review) with Coco Lovelock & Ember Snow!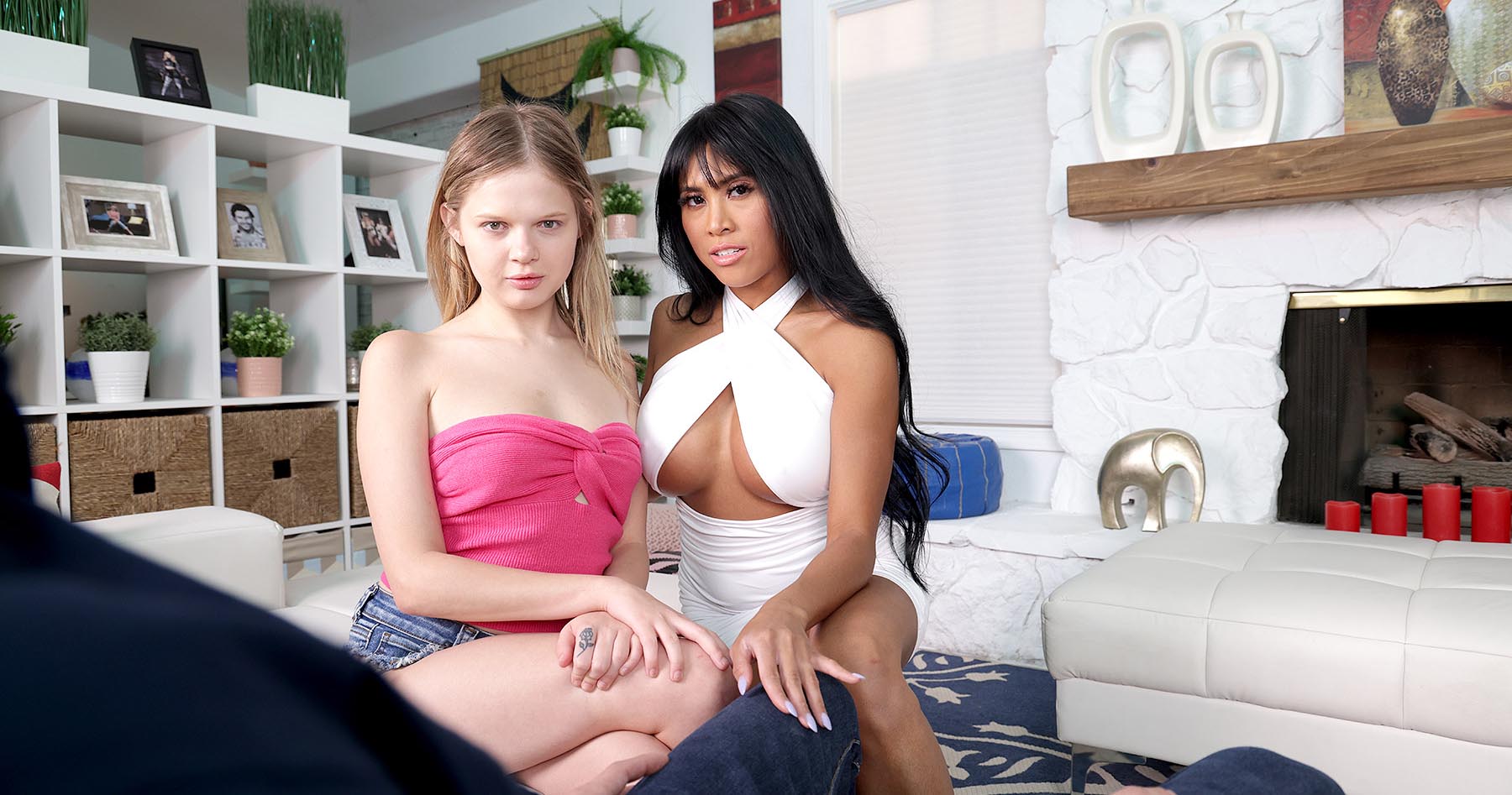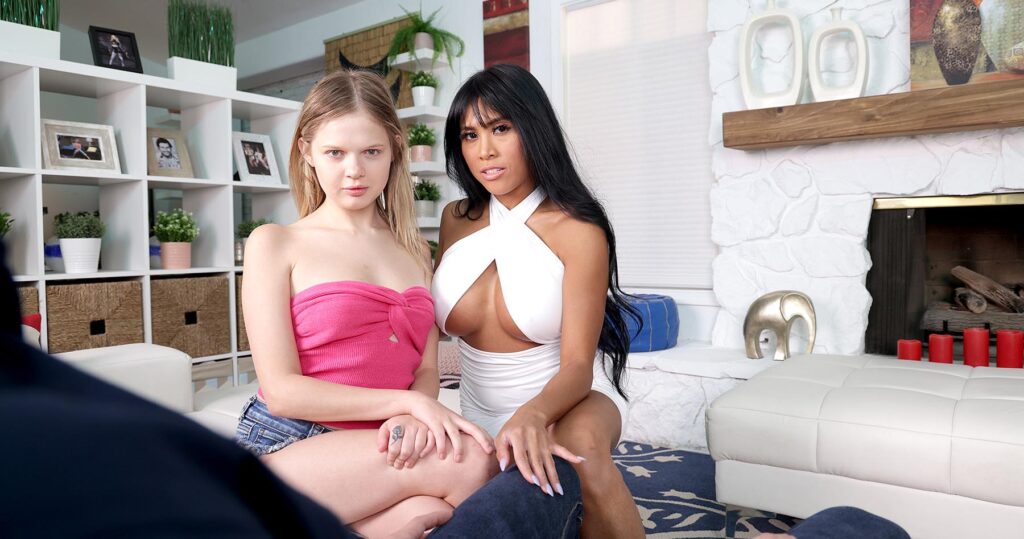 Your amazing wife, Ember Snow, throws out the idea of inviting the babysitter, Coco Lovelock. You're scratching your head, like, "What?" You're thinking of making a run for it, but Ember talks you into sticking around to see what's up. Turns out, she brought in the babysitter to, uh, take care of your dick. She's giving Coco Lovelock a crash course in, well, you know... sucking and fucking and all the great stuff in-between. 
⇒ Virtual Taboo (Review) with Clemence Audiard!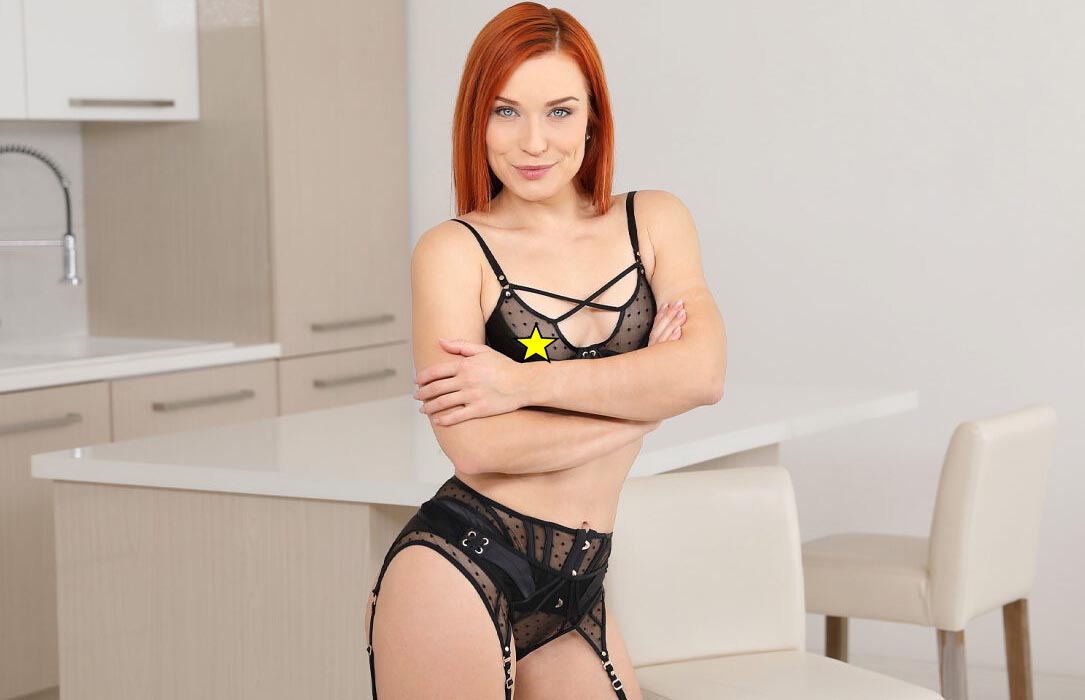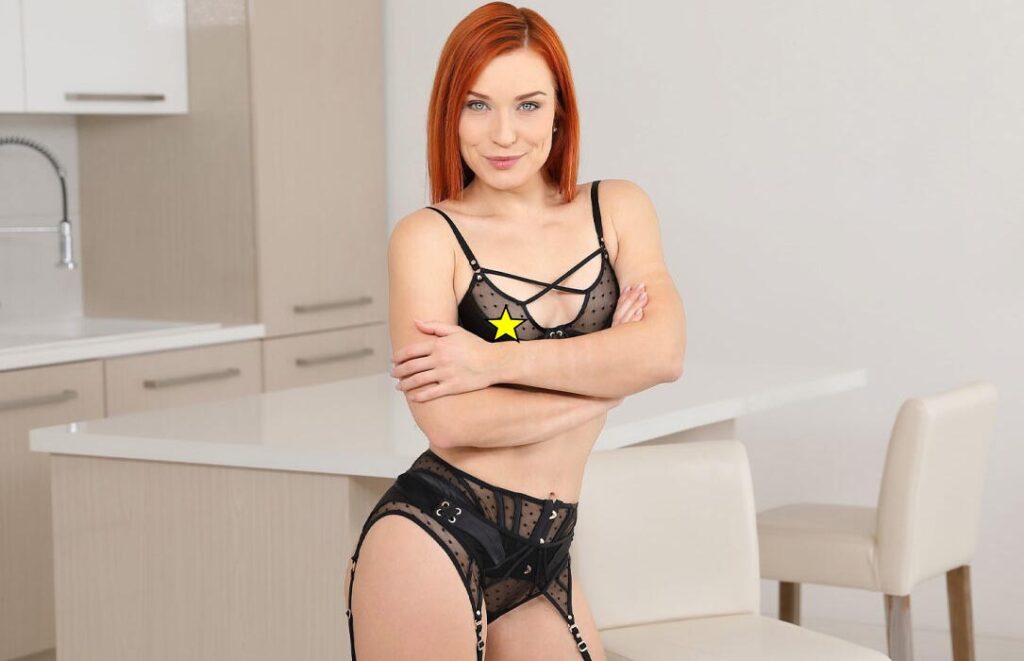 You've been grinding non-stop since you snagged that sweet promotion at the big VR movie company. The hours are a drag, but the cash flows, and you're almost ready to treat your girl to her dream vacation. Good thing Clemence Audiard has your back – she gets that the hustle will pay off, and you'll keep spoiling her. She isn't even bothered that you're wiped out most of the time and can't chill together. Actually, picture this: you roll in after a crazy long day, and there's Clemence in some sexy lingerie, ready and waiting. Before you can whip out an excuse, she's like, "Park it, babe." No need to stress about being too beat tonight. She's taking care of herself, and you've got front-row seats.
#7: Super Latin Model Experience
⇒ VRLatina (Review) with Rebecca Rivera!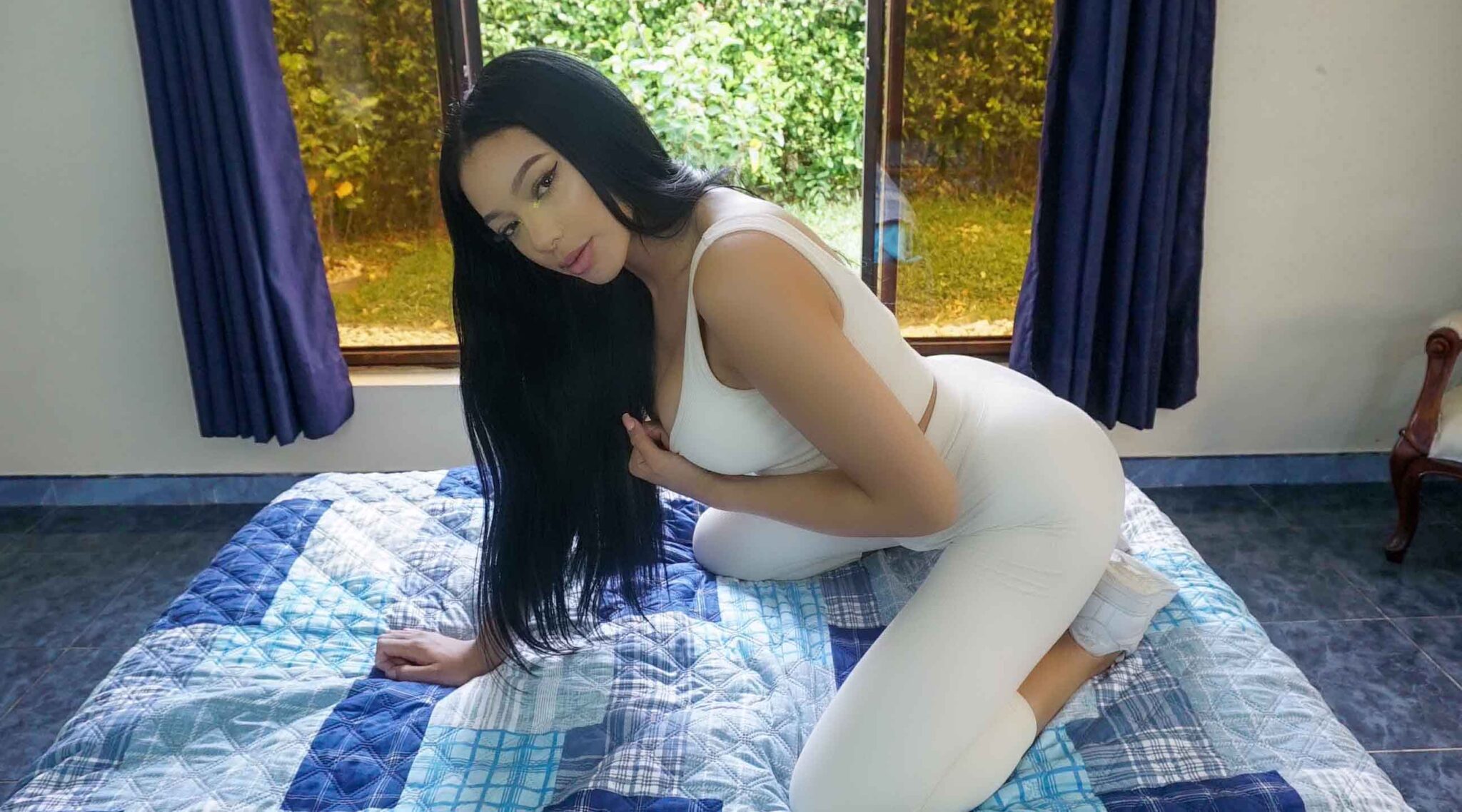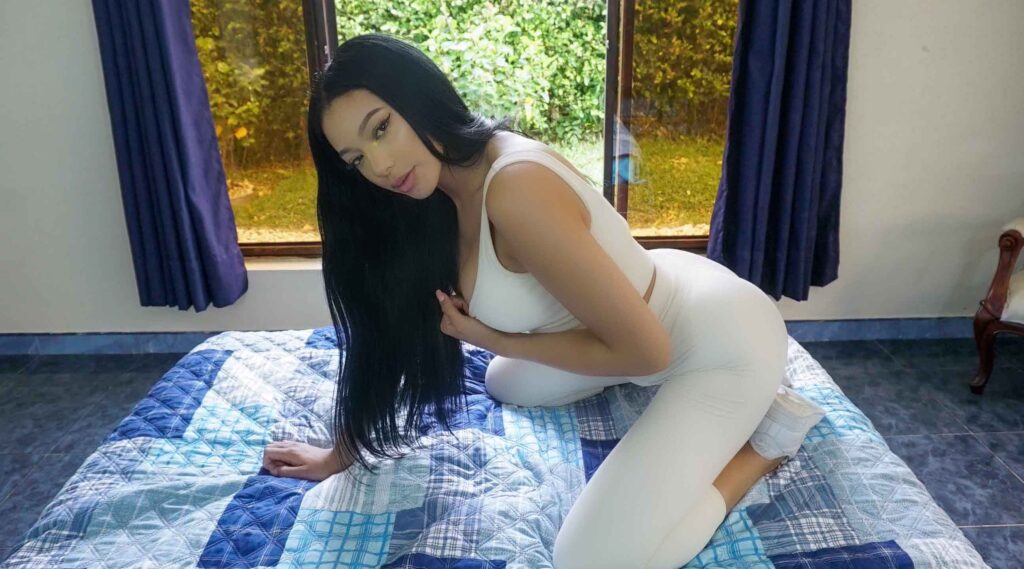 Get ready for the sizzling debut of Latin model Rebecca Rivera in the world of 180 VR porn with VRLatina. Dressed in tight white attire, her slim figure and big tits take center stage as she sheds her shyness for a passionate performance. Watch as she fearlessly rides and moans, exuding pleasure, before a steamy twist transitions into an intense climax. 
⇒ VirtualRealPorn (Review) with Miss Jackson!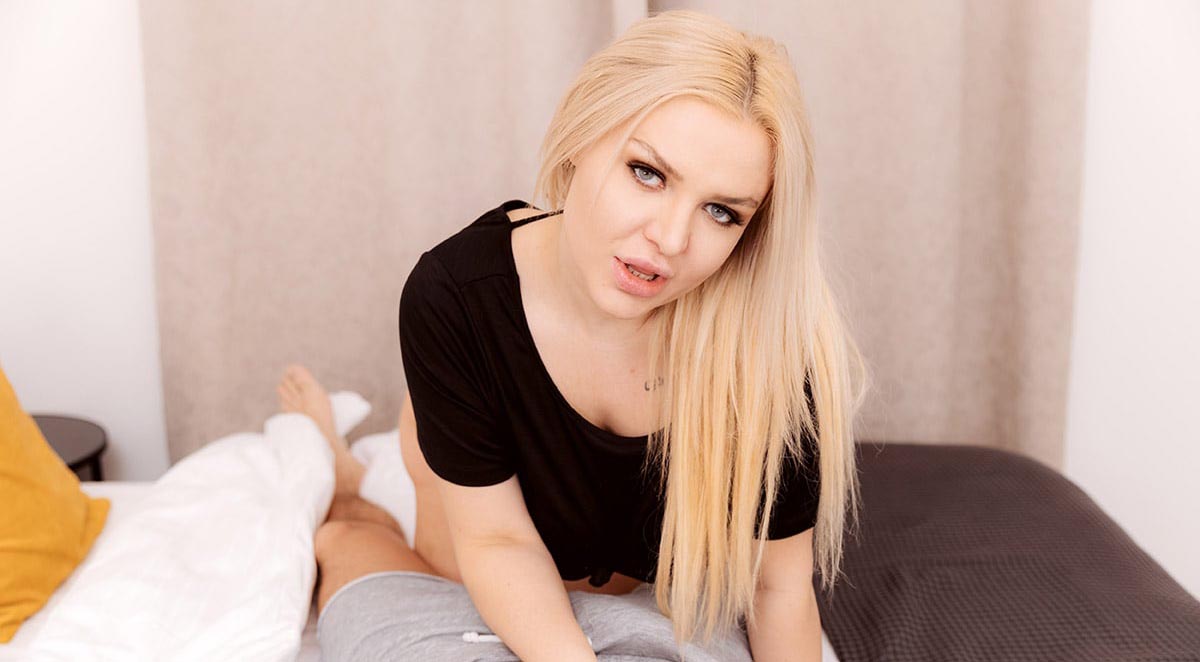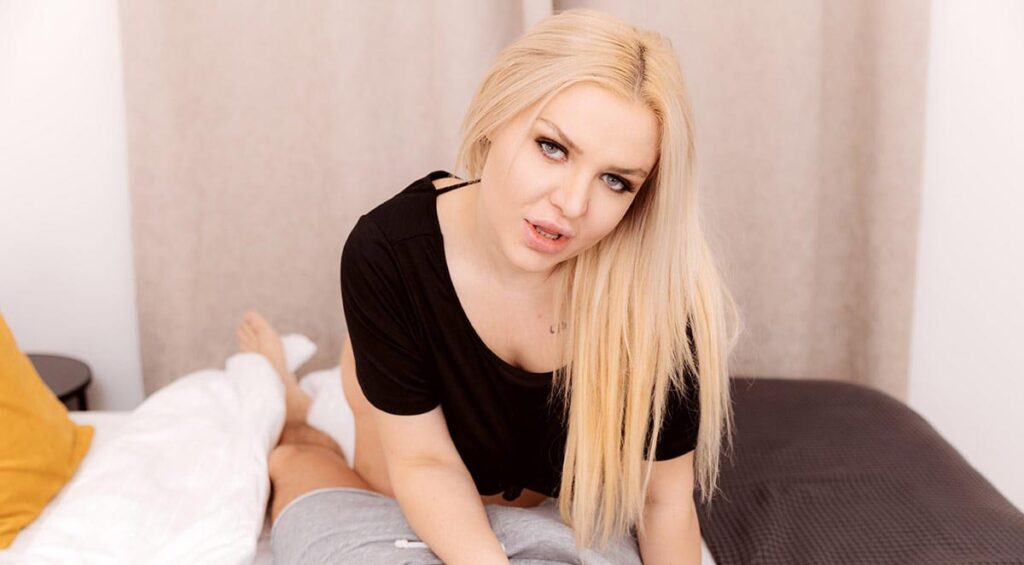 Miss Jackson's got this bold fantasy she's itching to try – anal. She's curious, wondering how it might feel. So, here's the million-dollar question: are you up for fucking her in the ass? Absolutely! You kick things off with a bit of teasing, not too much, though, because she's practically on fire just thinking about it. And let's be real; you're not exactly cooling things down either!
⇒ Dark Room VR (Review) with Ria Sunn!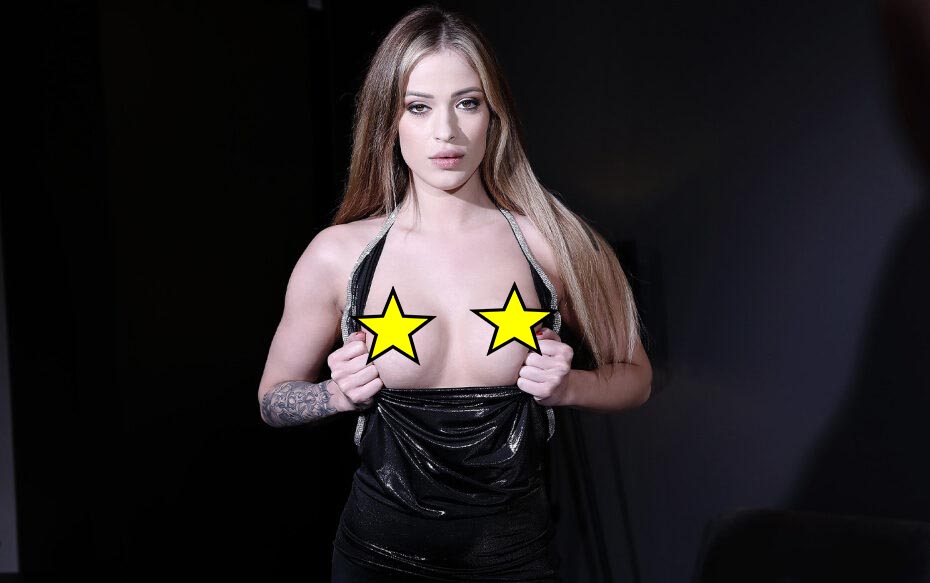 Ria Sunn VR is freaked out because her neighbors won't stop whining about her to the landlord, and out of nowhere, the landlord drops the bomb that he's kicking her out – talk about a major shocker! Now she's scrambling, with just a few days to find a new place to crash. The landlord's voice is all gruff and edgy as he starts packing her stuff into a suitcase, and Ria's desperation kicks in as she pleads for another shot. He gives her this cold, hard look and finally spills the beans – she can actually keep the place, but only if she becomes his slave and follows his every order without giving him any lip.
#4: Jessica Rabbit (A Porn Parody)
⇒ VR Conk (Review) with Vanna Bardot!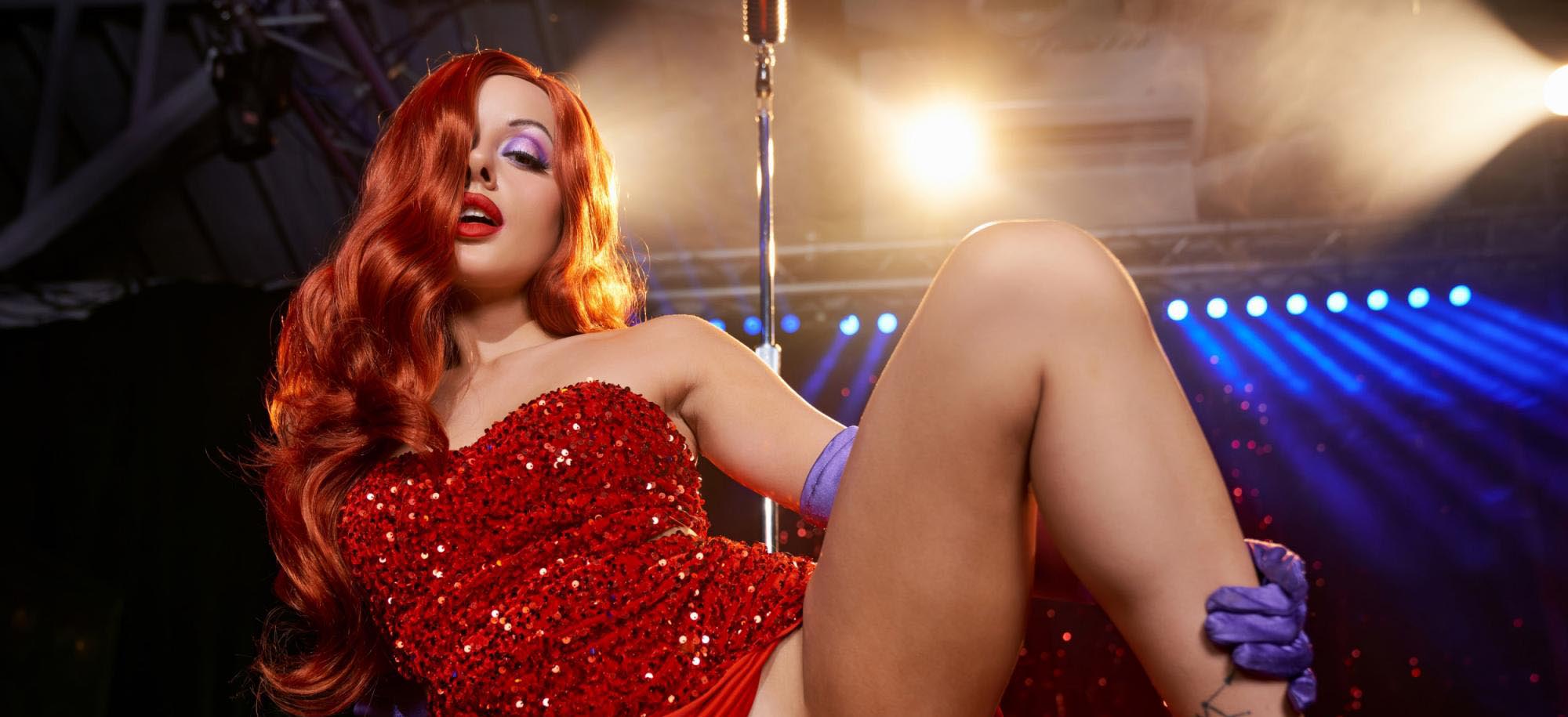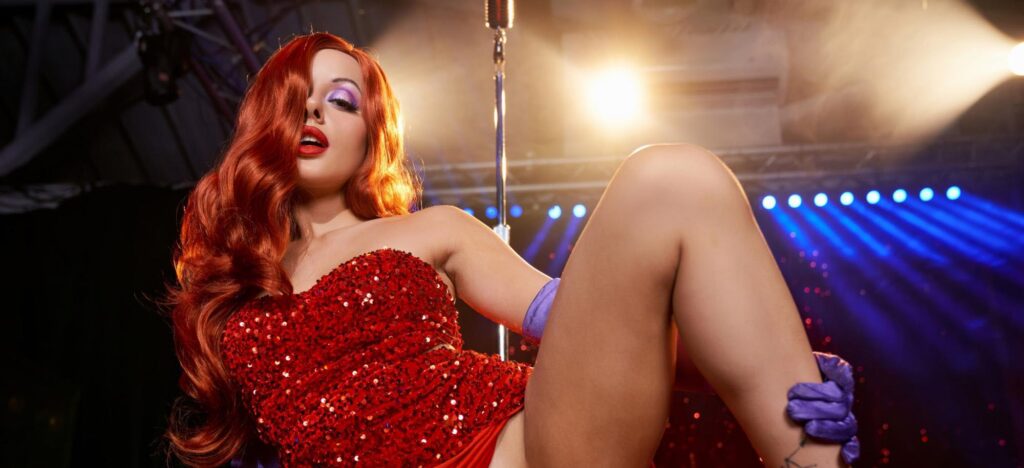 You'll step into Detective Eddy's shoes as he tackles another exciting case. And guess what? This time, no Roger Rabbit to mess things up – it's your chance to fuck Jessica Rabbit herself, who's got some hidden desires she needs your help with. In this steamy 180 VR Porn scene, played by Vanna Bardot, Jessica spills her fantasy of getting cozy with a real dude, and since she totally trusts you, she's all in. Don't sweat it – Roger Rabbit won't have a clue! 
⇒ MilfVR (Review) with Melissa Stratton!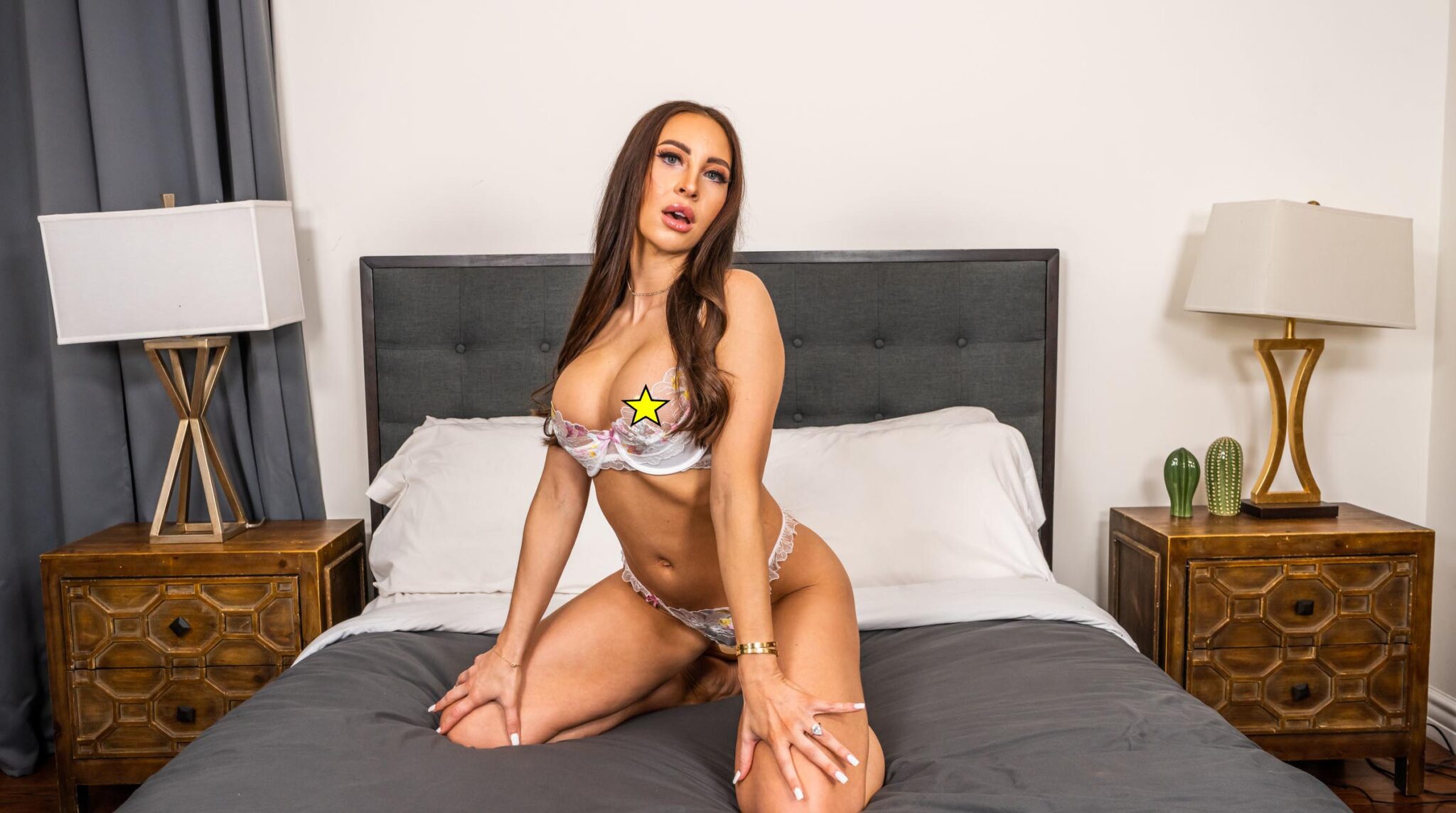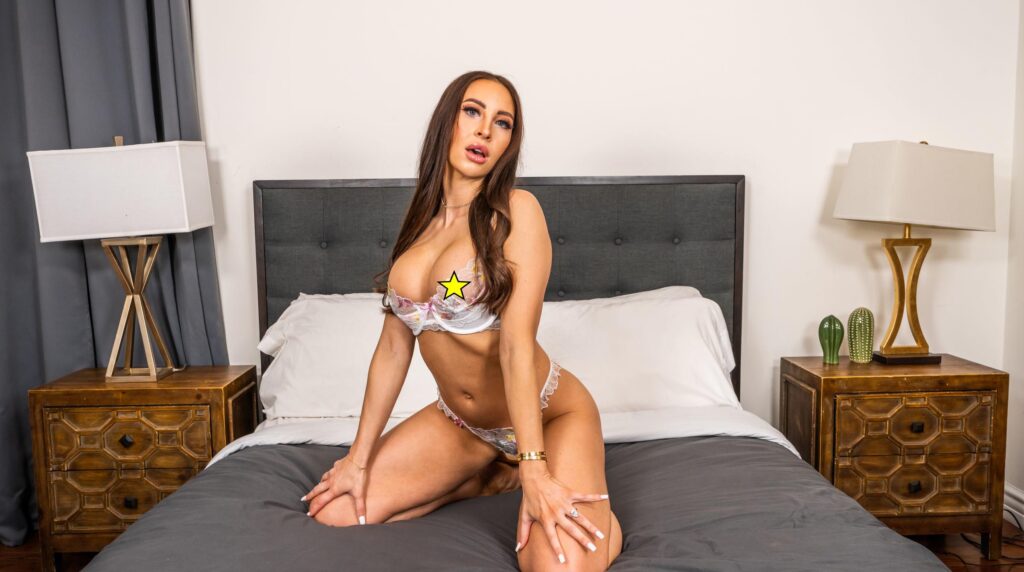 Get ready for some serious drama! You've been lost in VR Porn, and guess what? Melissa Stratton has busted you red-handed with that VR headset you've been hiding. She's not holding back, summoning you to meet up for a face-to-face chat. But hold up; Melissa's not just dropping the bomb – she's got plans to snap you out of that virtual trance. She's bringing the heat, showing off her gorgeous body and putting those VR fantasies to shame. Brace yourself for a wild ride as Melissa pulls you back from the brink of VR obsession and gives you a taste of the real action. 
⇒ WankzVR (Review) with Mina Luxx!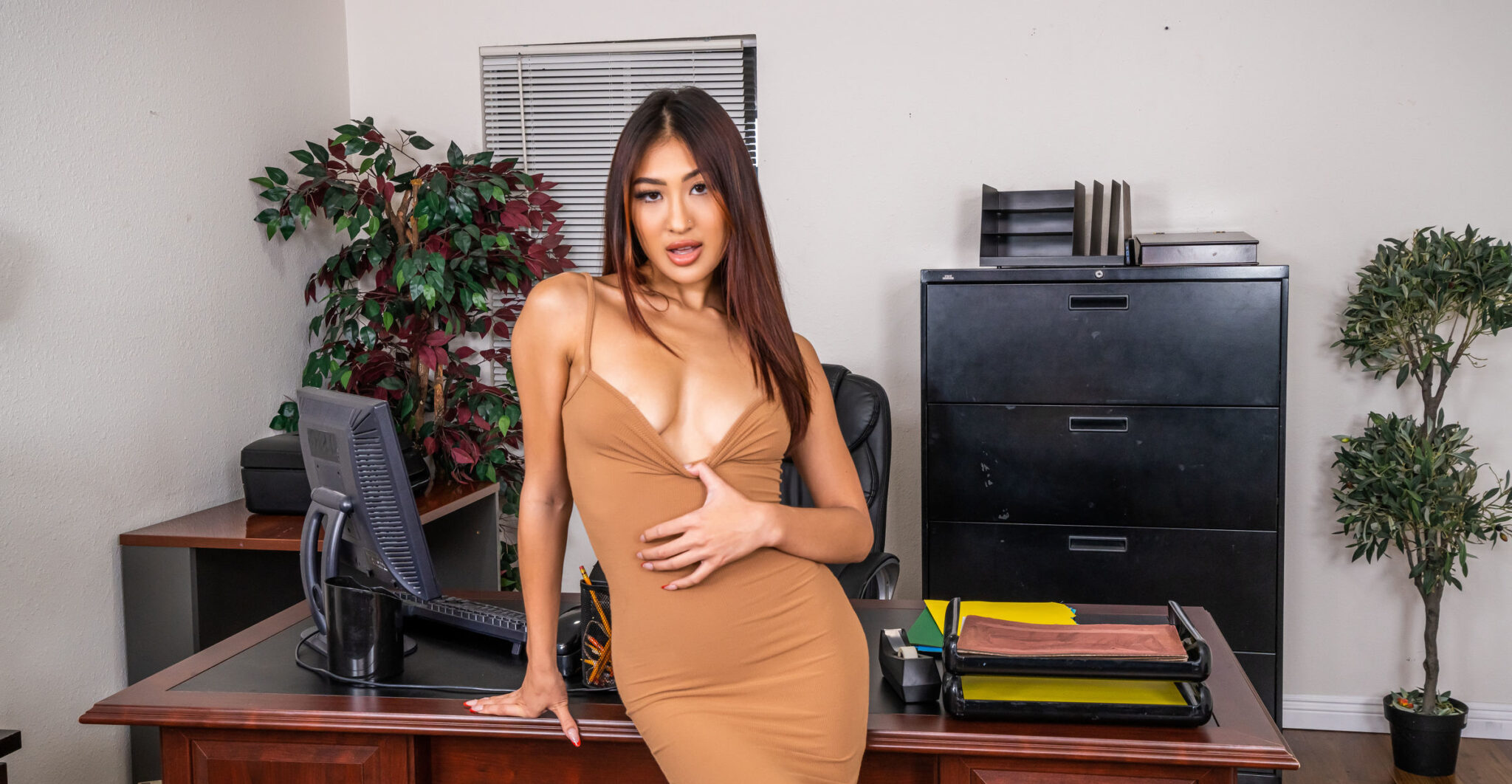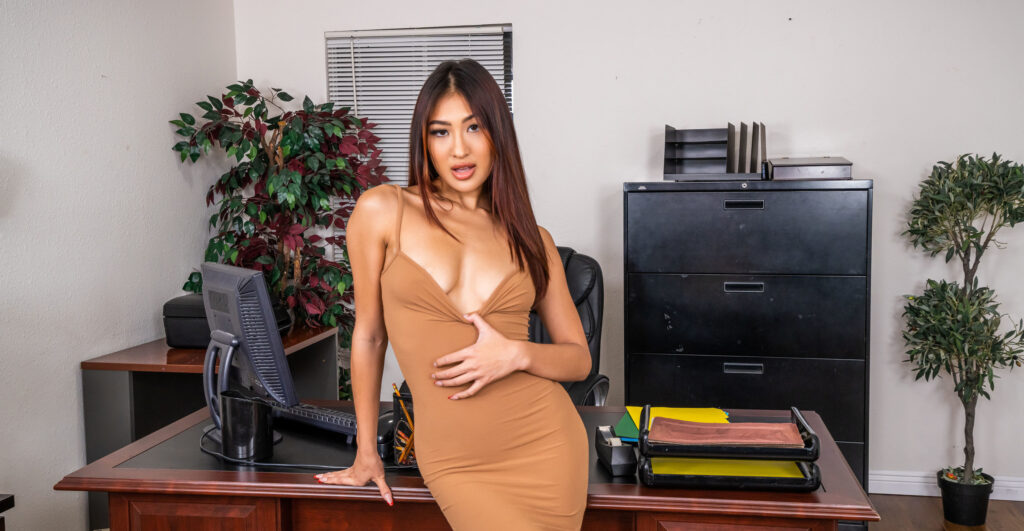 Your co-worker Mina Luxx is working late, and the two of you are the only ones left in the office. You decide to interrupt her filing to surprise her with a thoughtful gift! Mina is a bit suspicious at first since this is quite unexpected from you, but she'll warm up and brainstorm a way to show her gratitude for your kindness. She might even drop on her knees to suck you and let you fuck her brains out over the desk. 
⇒ VR Bangers (Review) with Ivy Wolfe!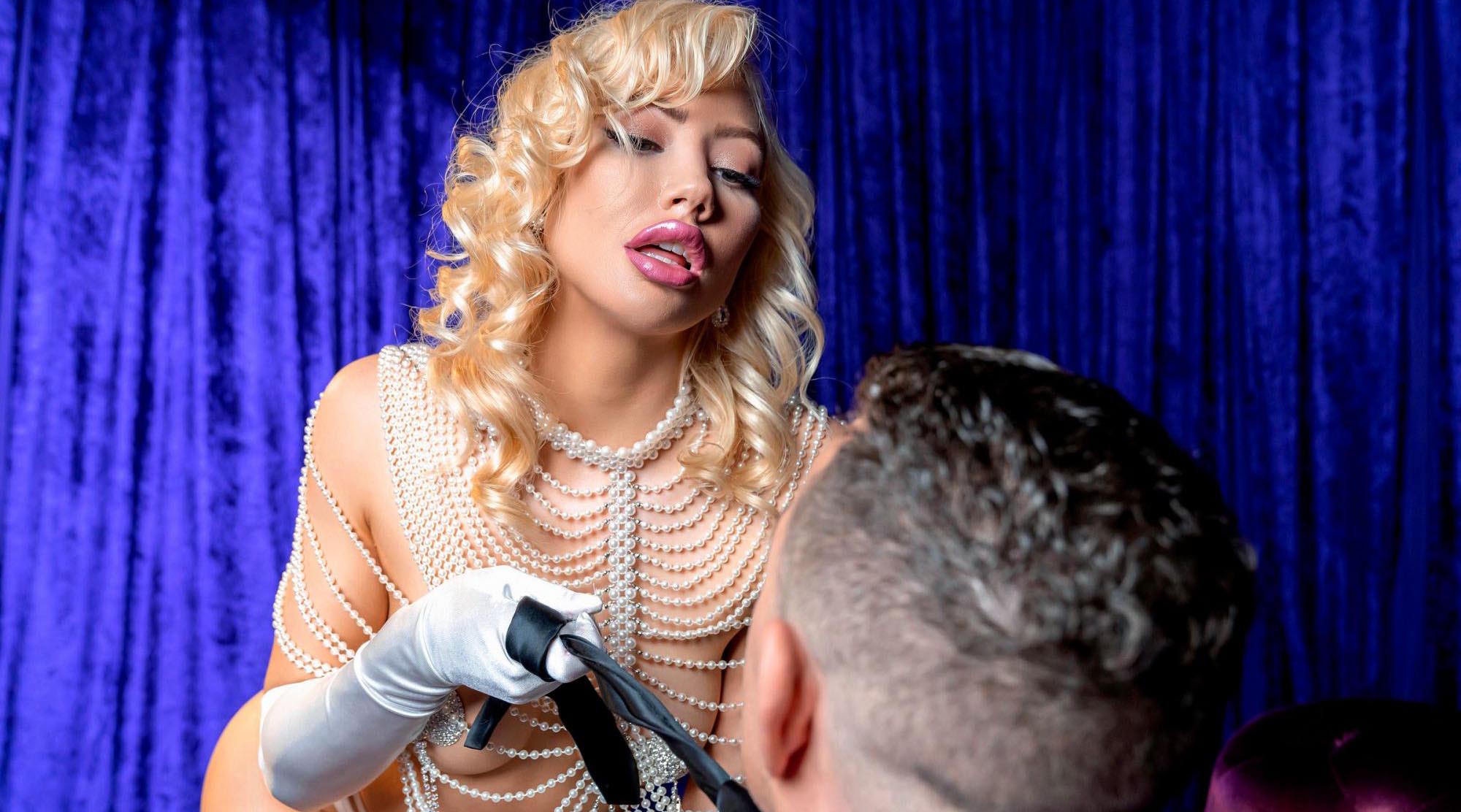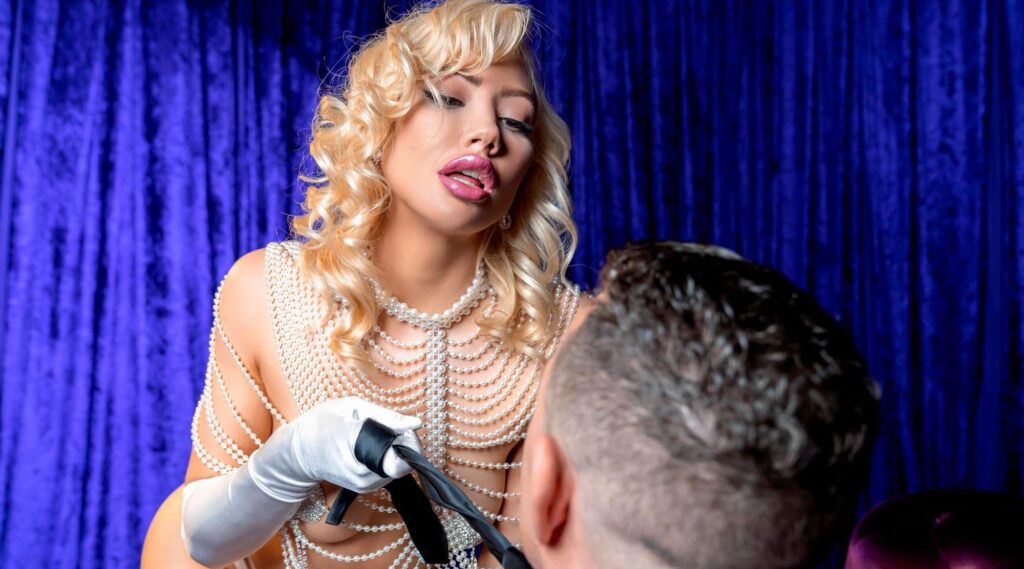 Burlesque takes regular striptease and kicks it up a notch with some serious style and charm. It calls for extra skills you won't quickly encounter in your typical strip club.
You'll be treated to Ivy Wolfe, the VR porn star extraordinaire, doing her thing right before your eyes. She's a pro at getting a guy like you all worked up and isn't shy about using her skills to crank up the heat and have a bit of fun with your throbbing dick! 180 VR Porn at its best!