Awesome content from the top studios
Amazing pornstars
A ton of categories and fetishes
Up to 8K quality
Safe and anonymous
Affordable
They could include some more extras
You know those VR Porn Sites that focus on giving us only the best of the best? Well, RealVR is one of those. Here, you'll get the best VR Porn Videos from the best VR Porn Sites out there! So, it's something like ⇒ VRPorn.com (Review) or ⇒ POVR (Review). Of course, RealVR's collection is not as big as VRPorn.com's, but it's still more than worth checking out!
The content of RealVR is just perfect
RealVR started back in 2018, and so far, they've uploaded almost a thousand videos from some of the best VR Porn studios in the industry!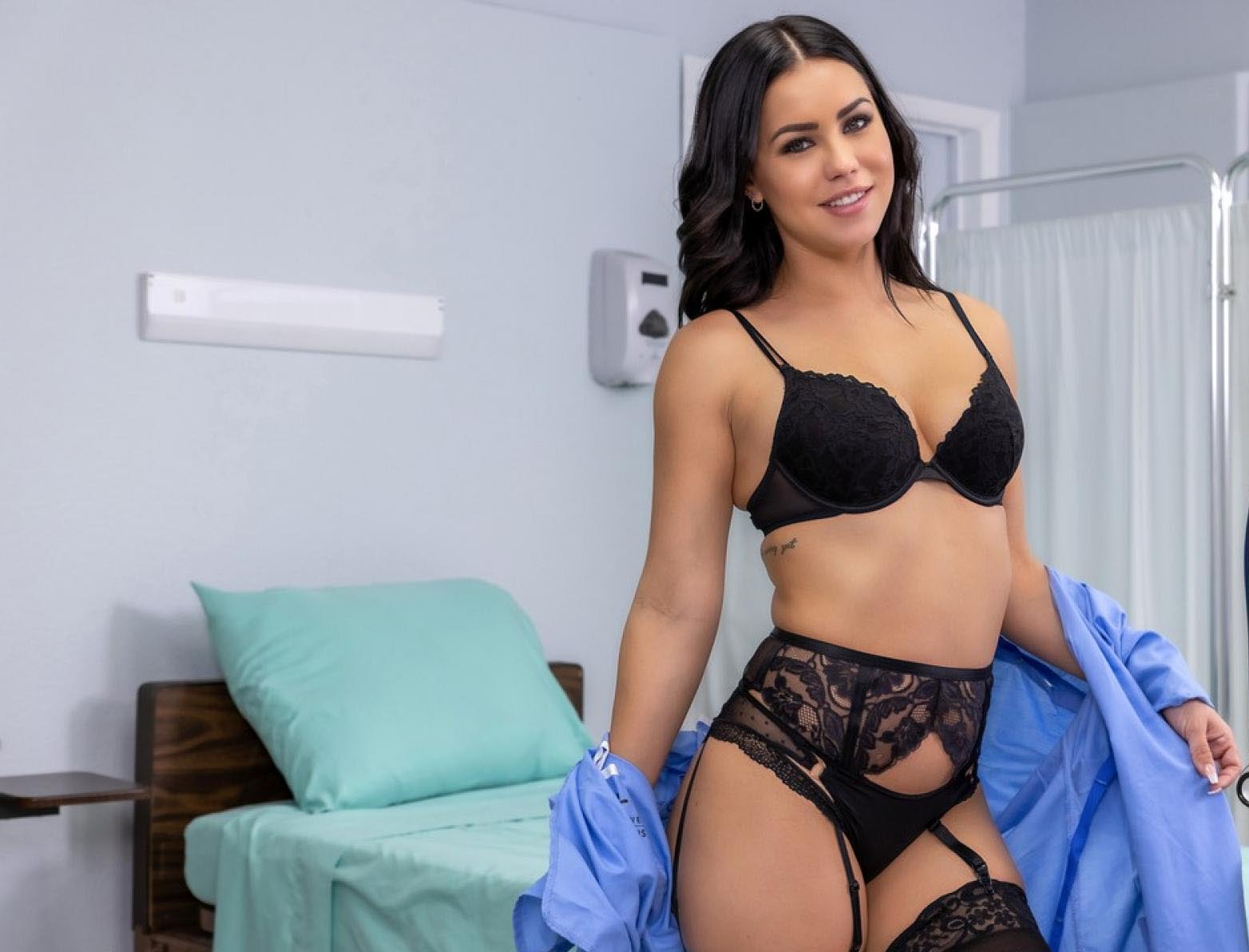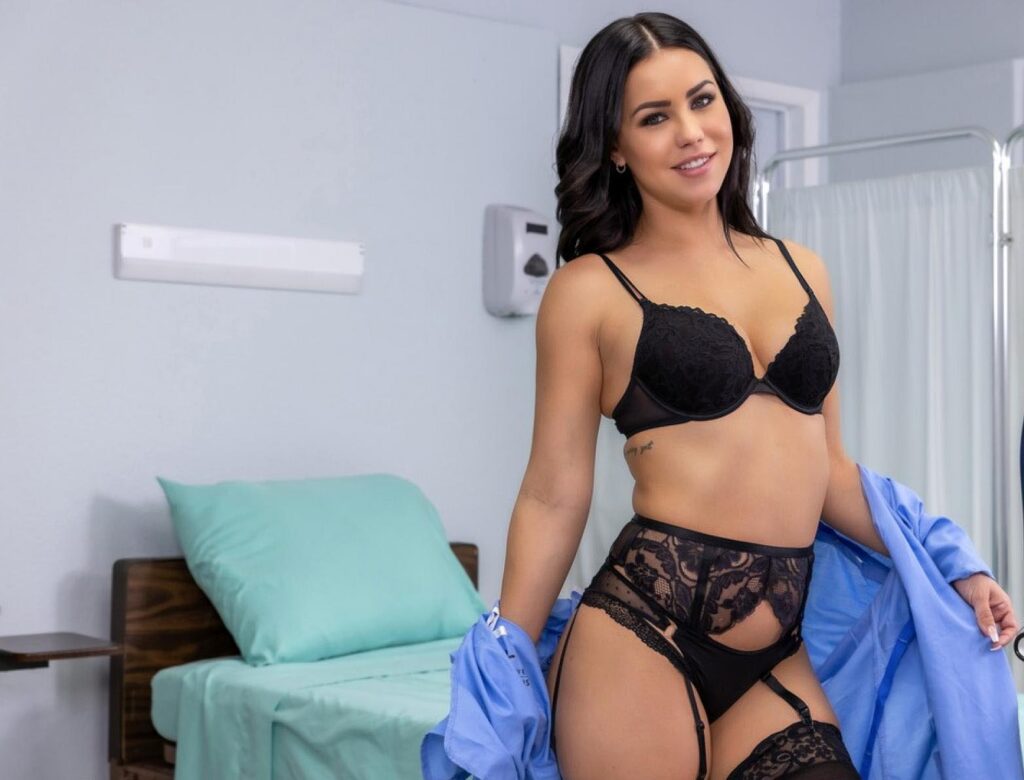 I'm talking ⇒ VR Bangers (Review), ⇒ VirtualRealPorn (Review), ⇒ WankzVR (Review), ⇒ 18VR (Review), ⇒ BaDoinkVR (Review), ⇒ MilfVR (Review), ⇒ BabeVR (Review), ⇒ VR Hush (Review), ⇒ RealJamVR (Review), ⇒ VRLatina (Review), ⇒ TmwVRnet (Review), etc. And those are just the more "traditional" studios. If you're into fetishes, they've got you covered with videos from ⇒ VirtualPee (Review), ⇒ VirtualXPorn (Review) and ⇒ KinkVR (Review). You'll get the best from ⇒ VRCosplayX (Review) and ⇒ VR Conk (Review) for all your cosplay fantasies. If Trans VR Porn gets your blood flowing, RealVR's selection of videos from ⇒ VRB Trans (Review), ⇒ VirtualRealTrans (Review) and ⇒ Grooby VR (Review) will blow your mind. You see where this is going - these guys have everything you need.
So, you can expect a ton of different stuff here because their list of categories is enormous! A bunch of amazing ⇒ anal videos, pissing, face sitting, foot fetish, foot jobs, outright ⇒ orgies, ⇒ threesomes, bondage, ⇒ JOI, cum-play, gaping, etc. I especially love their selection of Lingerie videos. The ones with Adriana Chechik and Alina Lopez are just… God, I love these two hotties.
The content is fantastic! Great job, RealVR - 5/5!
Is the variety of scenes and models as good?
Let's start with their roster of models. What can I say besides the fact that we're talking about the top studios in the industry? These studios attract the best and the hottest pornstars out there, and that's exactly the description of RealVR's model roster. The variety of models is excellent - from ethnic variety, body types, and age variety to hair color, RealVR has got them all. ⇒ Asians, ⇒ Latinas, ⇒ Ebony queens, pale Caucasians, ⇒ teens, ⇒ MILFs, perfect bodies, ⇒ BBWs, ⇒ blondes, ⇒ brunettes, ⇒ redheads, chicks with ⇒ big tits, small tits, ⇒ big asses, hairy, clean-shaven, etc. Just everything. And they are all drop-dead gorgeous.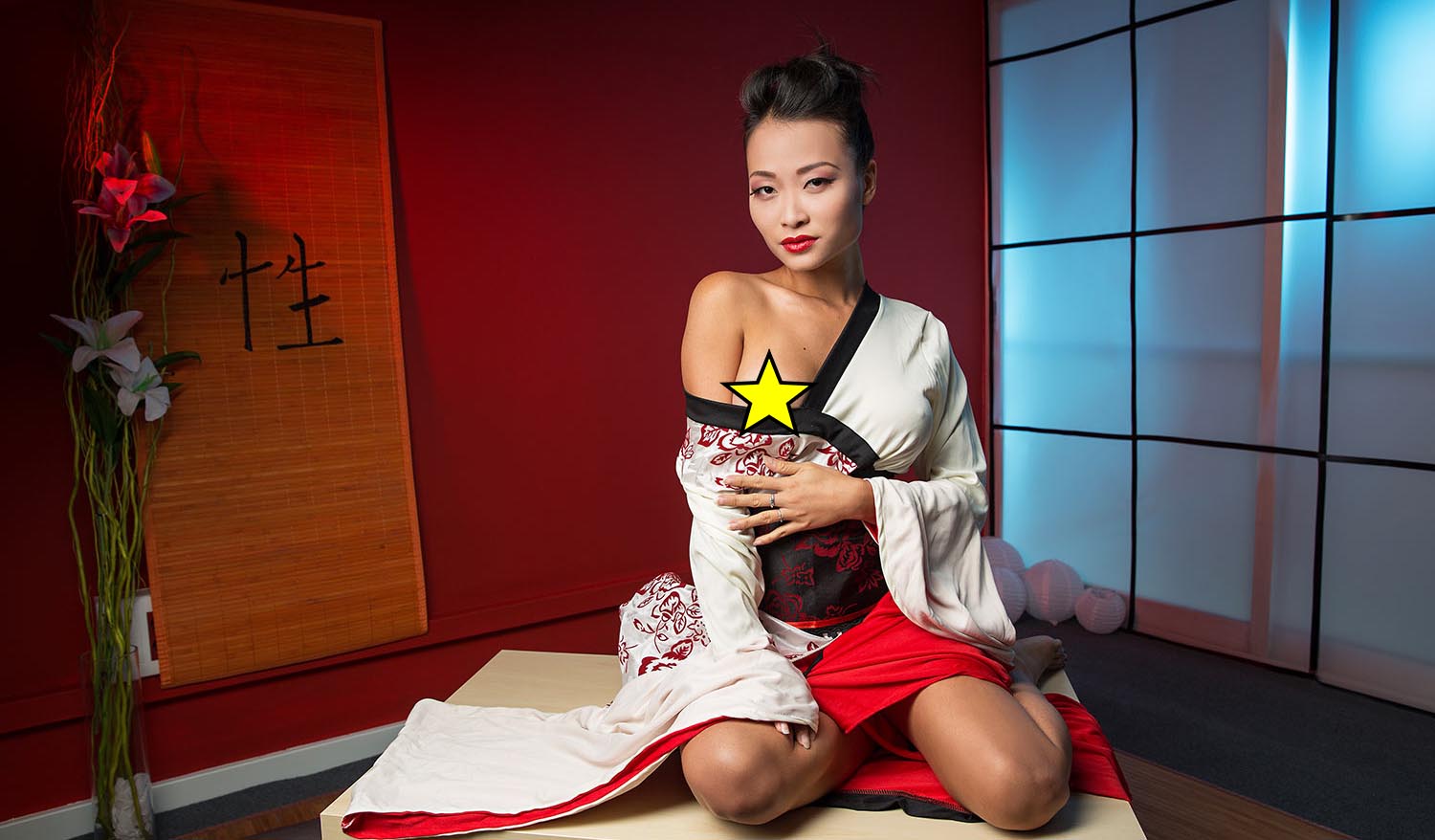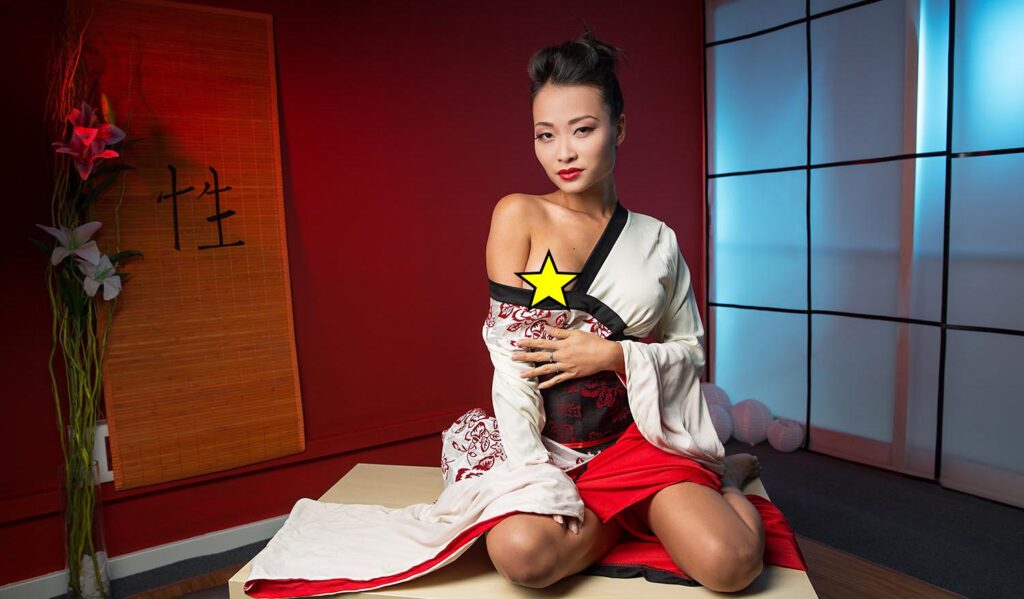 Now, with such a wide variety of studios, you have to have a big variety of scenes as well! And you'll get to fuck these hotties in just about any place you can imagine! From more traditional settings like bedrooms or living rooms, sex dungeons and torture parlors to goddamn Mortal Kombat setups. And literally everything else in between! They upload 3 new scenes a week, which means you'll get so many hours of pure sexual pleasure here; you won't need to leave your room for days! Just lock your door. Don't ask.
Clean 5/5 from me!
RealVR's audiovisual quality
The videos at RealVR have the same quality as they do on their mother sites. This means you'll enjoy these little pieces of treasure how they were meant to be enjoyed. And there's something for everyone here, regardless of your device. RealVR has videos in 4K, 5K, 6K, and 7K, and thanks to the wizards of visual quality -VR Bangers, 8K quality as well! If you're a seasoned VR Porn fan, you know how good these studios are at what they are doing. At RealVR, you'll get both 360 and 180-degree FOV, which is a blast! Most studios shoot 180-degree videos only, so it's refreshing to see some 360-degree action! All the videos are 60fps, 3D,  with binaural sound.
When it comes to RealVR's visual quality, it's like a box of chocolates – every scene is different, but it always stays above the industry standard. The amazing part is that this variety keeps things exciting, as you get different VR Porn experiences each time you dive in.
5/5 here!
RealVR's website is pretty traditional for a VR Porn Site. The home page gives you their selections of the Top Rated videos, Latest Releases, Upcoming Releases, Categories, and Top Rated pornstars. The top of the home page is similar, with a search bar right across the middle (always appreciate that!) and tabs like Videos, Studios, Pornstars, Help and the Login options. The Help tab gives instructions on setting up your VR headset and other FAQs, while the other tabs are self-explanatory.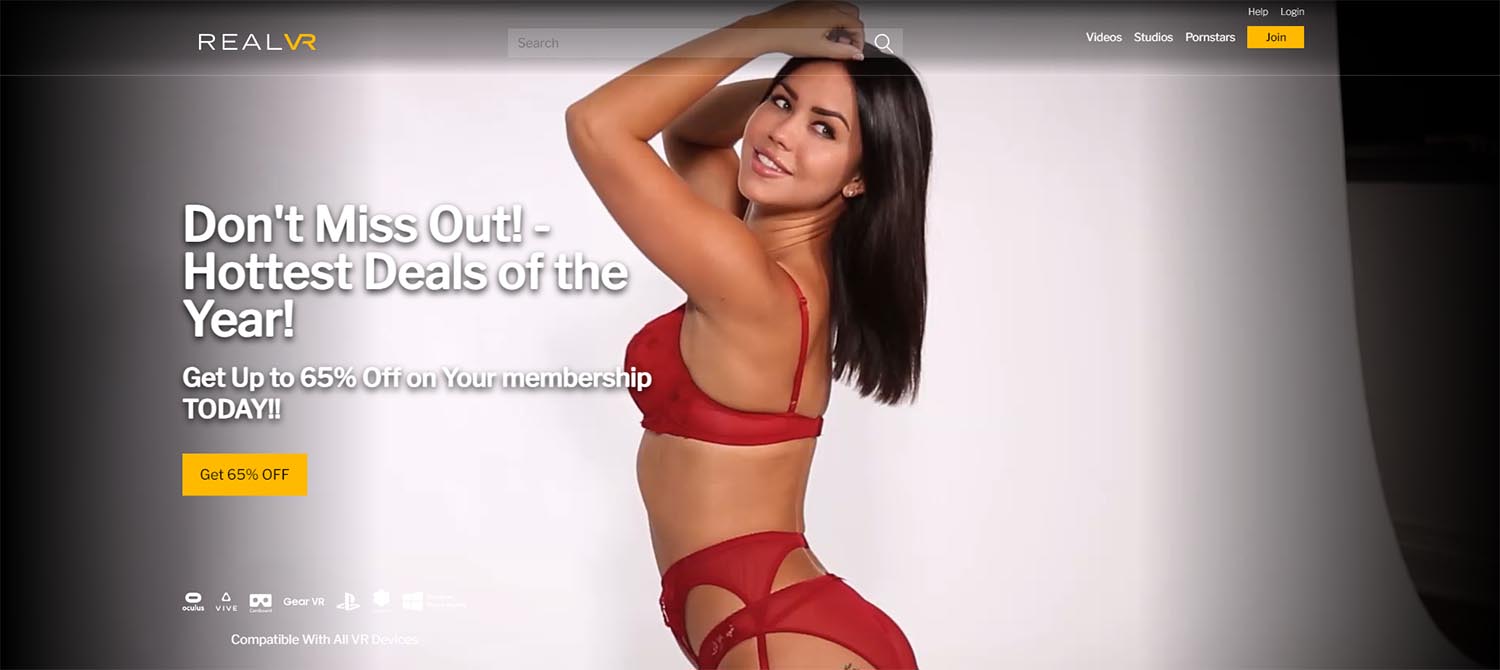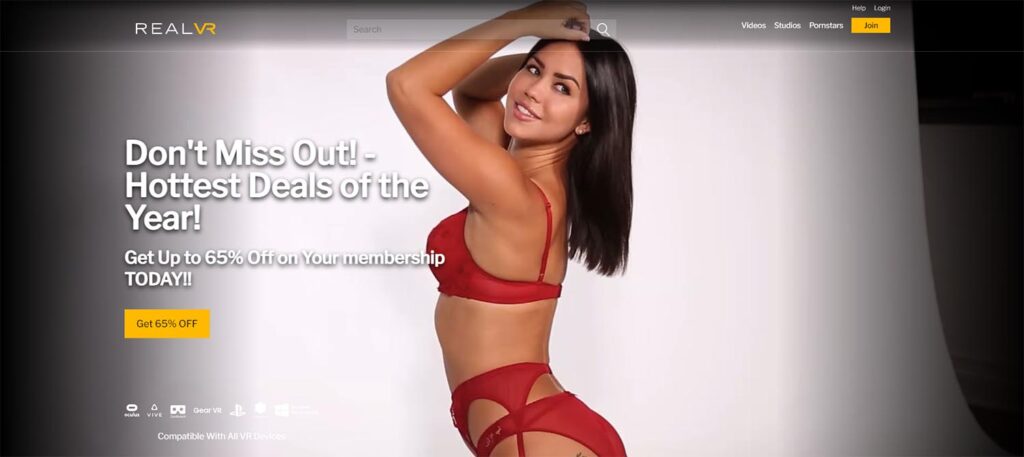 The site works well with any browser. It's quick, responsive and very user-friendly! Unfortunately, you don't get free trailers. You have to subscribe if you want to watch them, and you only get a couple of professional photos from the sets. Of course, once you subscribe, you unlock all of these extras. Also, no ⇒ VR Porn Games either. At least  ⇒ Dezyred (Review) would be a good addition (being connected with VR Bangers and all). 
4.5/5 from me here
RealVR's headset compatibility
RealVR has got all of us covered here. No matter which device you're using, you'll be able to watch their content. From ⇒ Oculus Rift, ⇒ Oculus Go, ⇒ Quest, ⇒ Quest 2, ⇒ Daydream, ⇒ PSVR, ⇒ HTC Vive, ⇒ Gear VR, ⇒ HP Reverb G2, ⇒ Valve Index, and ⇒ Meta Quest Pro to your trusty ⇒ Smartphone! I respect that because they want to make their content available to everyone.


I can't wait to see what these videos will look like on the ⇒ Quest 3 and ⇒ Apple Vision Pro! I'm sure it will be simply incredible!
All I've said so far must sound expensive. All the top studios in the VR Porn world in one place must cost a pretty penny, right? Yeah, not exactly. RealVR's subscription price is average for a VR Porn Site. Maybe even below average. I love it when a VR Porn Site has a trial option, like one-day or two-day access. You get to see what the content is like for cheap. And when you think about it, having a collection of videos like this for 10 bucks per month is a bargain. 


The billing is safe and anonymous, which is a must! I've been a subscriber for quite some time now, and I've never had any issues with the bank statement (it won't show anything related to the adult industry) or any scams or shit you can come across online.
RealVR is all about welcoming new people to the world of VR Porn. You can bet that when new users start hunting for the hottest VR porn videos, any site that dishes out content from multiple studios on the cheap will get its fair share of attention. So, RealVR has a great future ahead! Just keep churning out great content like this, and you're golden!
I'll give them 4.5/5 here, hoping they'll include some more freebies.
Conclusion: Is RealVR worth it?
Think of it this way - you get a ton of content from the very top of the VR Porn food chain for cheap. And that's something you don't see every day. So whether you're just looking to start your VR Porn journey or you're looking to get the content without subscribing to all of those sites individually, RealVR is your stop. You know what to do, my fellow wankers!
RealVR has videos from the best VR Porn Sites in the industry! For cheap! A collection like this is tough to find, so if you're on the hunt for the best VR Porn content out there in one place, go straight to RealVR!