Quick & Easy: Is BrasilVR worth it?
Amazing content
Perfect pornstar roster
Great audiovisual quality
They support a ton of different headsets
Safe and secure billing
Excellent network of VR Porn Sites
They could update more often
Ah, those red-hot, passionate, thick Latina chicks. BrasilVR, to quote them, gives you "the genuine Brazilian vibe you crave with premium 6K VR porn straight from Brazil." And you'll go back to that big, round, juicy South American ass every day.
I love doing these reviews, man.
What kind of content can you expect from BrasilVR?
Brasil VR joined the VR Porn industry relatively recently, in 2021. But do not make the mistake of thinking they are rookies. These guys are backed directly by ⇒ POVR (Review). And you know you can expect high quality when you work with the "Netflix of VR Porn." So far, BrasilVR has racked up 55+ amazing VR Porn videos of an average length of between 40 and 50 minutes. This means you'll have plenty of hours of pure Latina sex magic!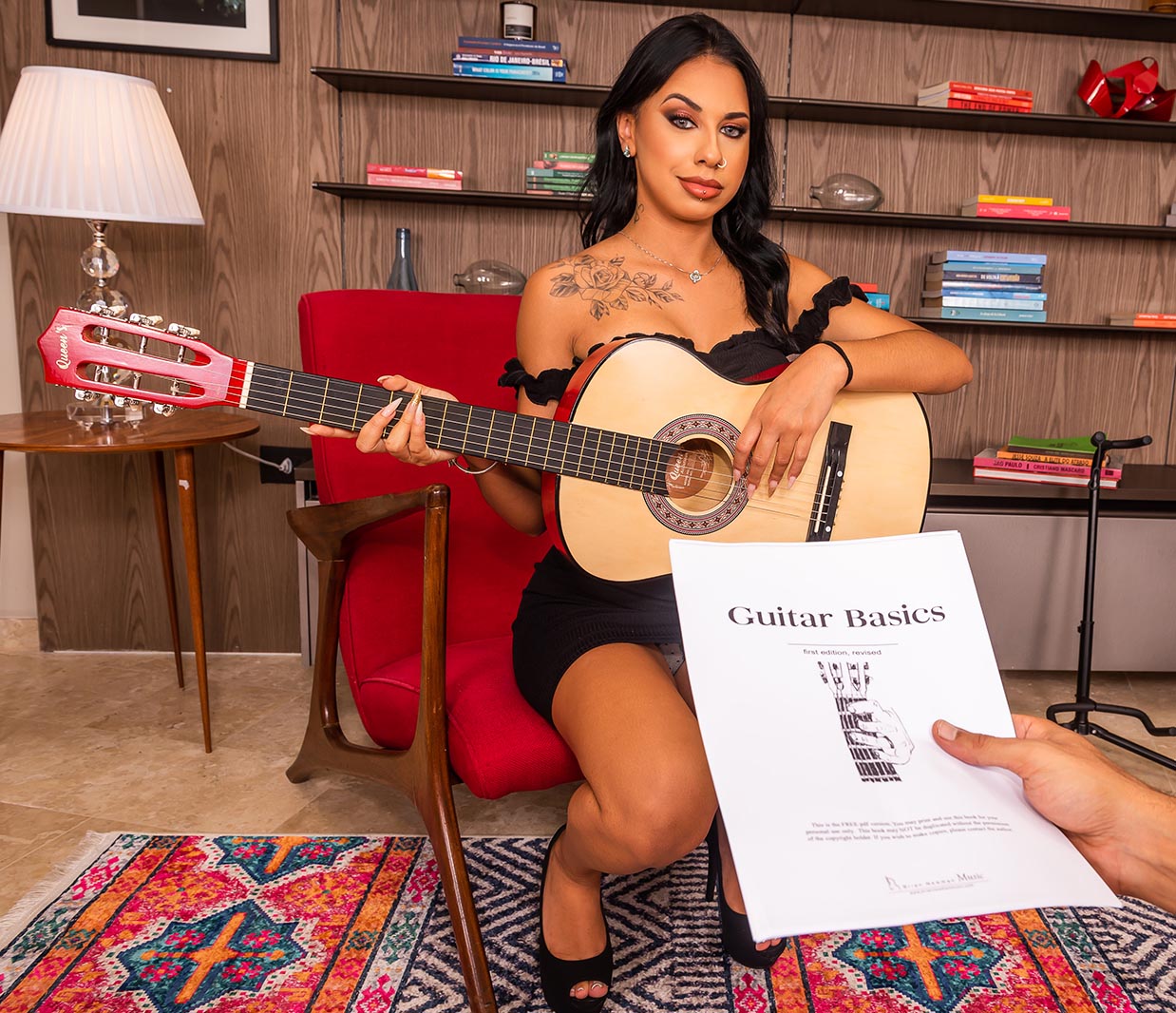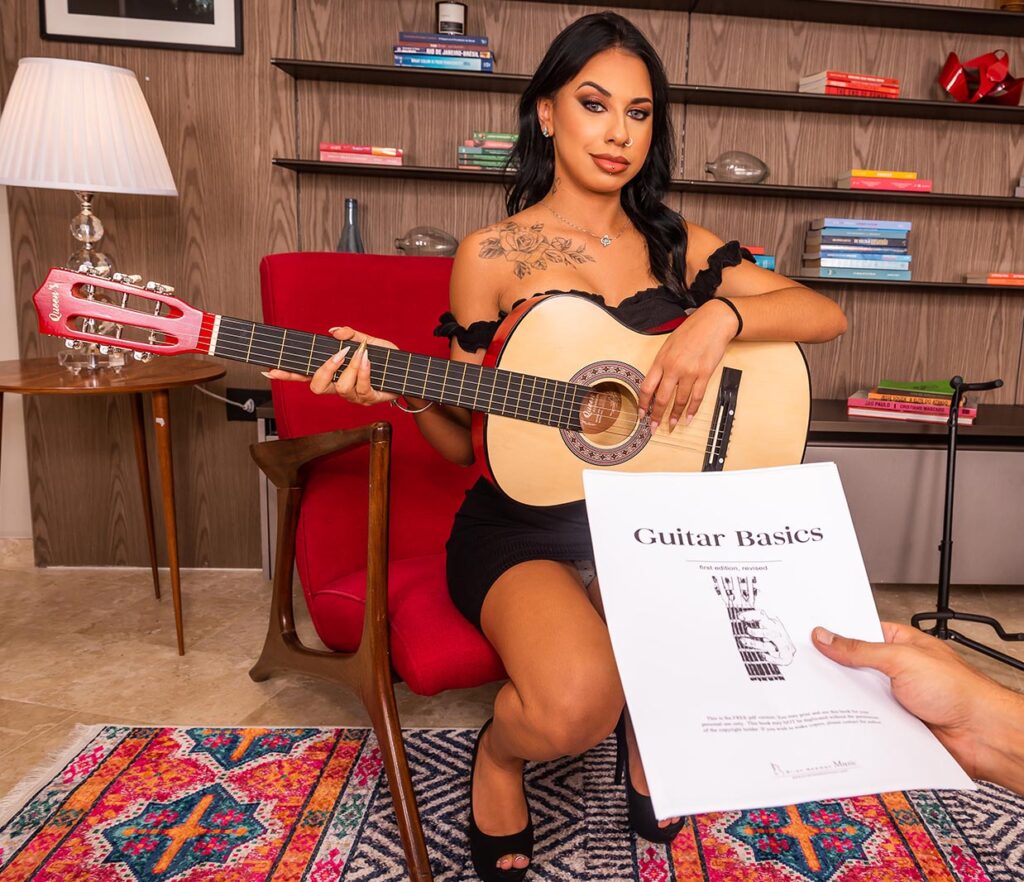 The name of this VR Porn Site says it all. You'll get a ton of Latina chicks who are willing to do just anything you may desire. ⇒ Blowjobs, ⇒ Anal (they've got so much anal!), ⇒ Hardcore, ⇒ Creampies, ⇒ Masturbation, ⇒ Big Tits, ⇒ Big Asses, ⇒ Teens, ⇒ Threesomes, Handjobs… brother, they've got everything you need. And you get to impale all of these mamacitas on a ⇒ Big Dick! Make sure you check out the video called "Playing By Rear," starring Luamar. Man, when she puts your dick in that gorgeous ass of hers… just try not to cum too quickly. Hell, even if you do, just keep watching! 
BrasilVR and their niche colleagues, ⇒ VRLatina (Review), are among my favorite VR Porn Sites, and I don't see that changing anytime soon.
Great content - easy 5/5.
Does BrasilVR have a good variety of scenes and models?
What is it that we all love so much about Latina beauties? That fiery attitude, a passion they radiate, and those heavenly big butts! And all of them transfer this energy into the videos perfectly!
From the first video you watch, you see that the models are carefully selected, and they do their best to justify that. When you watch VR Porn for a living (not going to lie, it's a great job), you can tell whether the models are really trying or not. From time to time, you'll come across a video that seems dull. Not at Brasil VR! I've watched every single one of their videos and haven't felt bored for a second! You'll get famous models here (like Mih Ninfetinha, Valentina Pink, etc.) and some new faces. I like that a lot because it adds to the variety.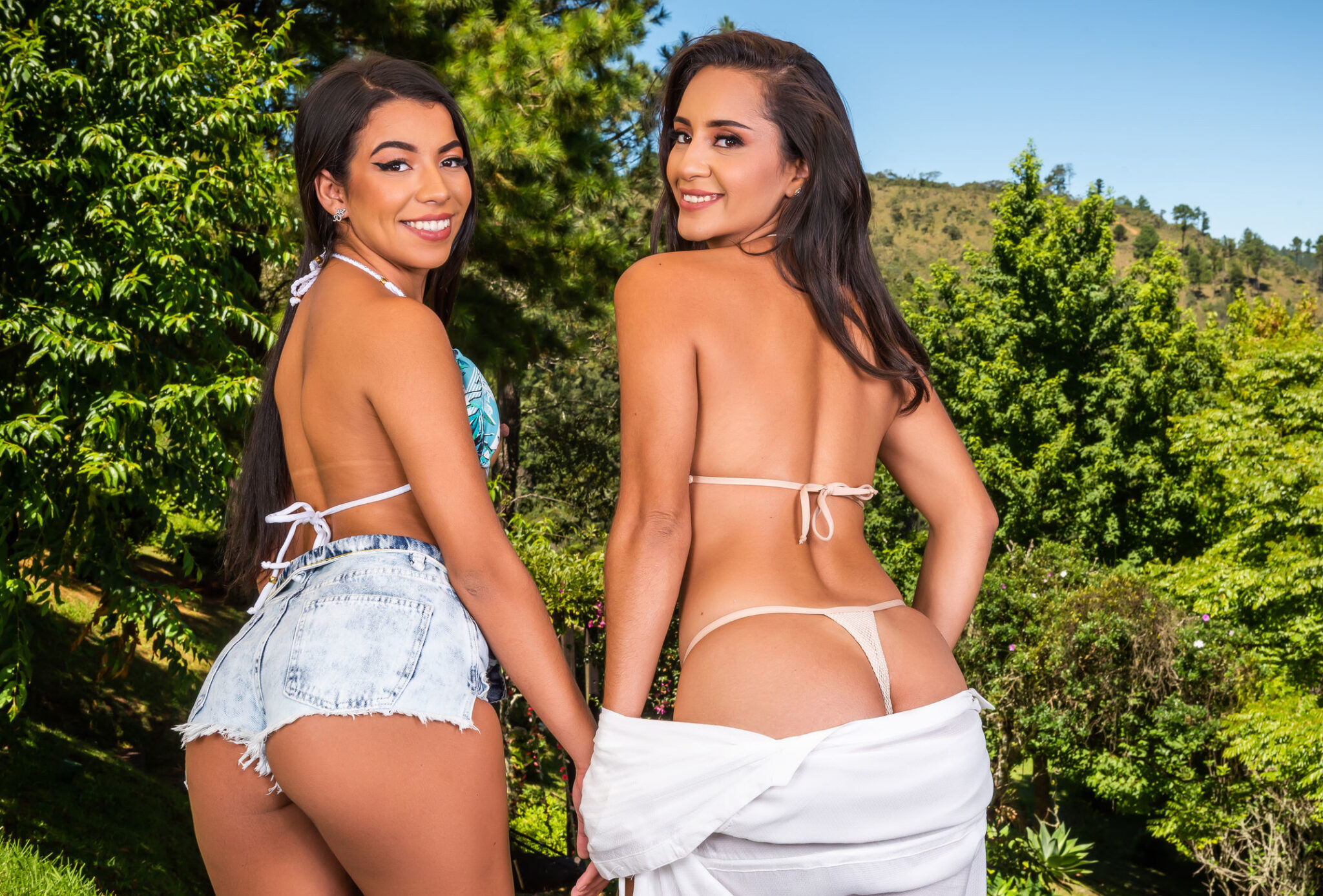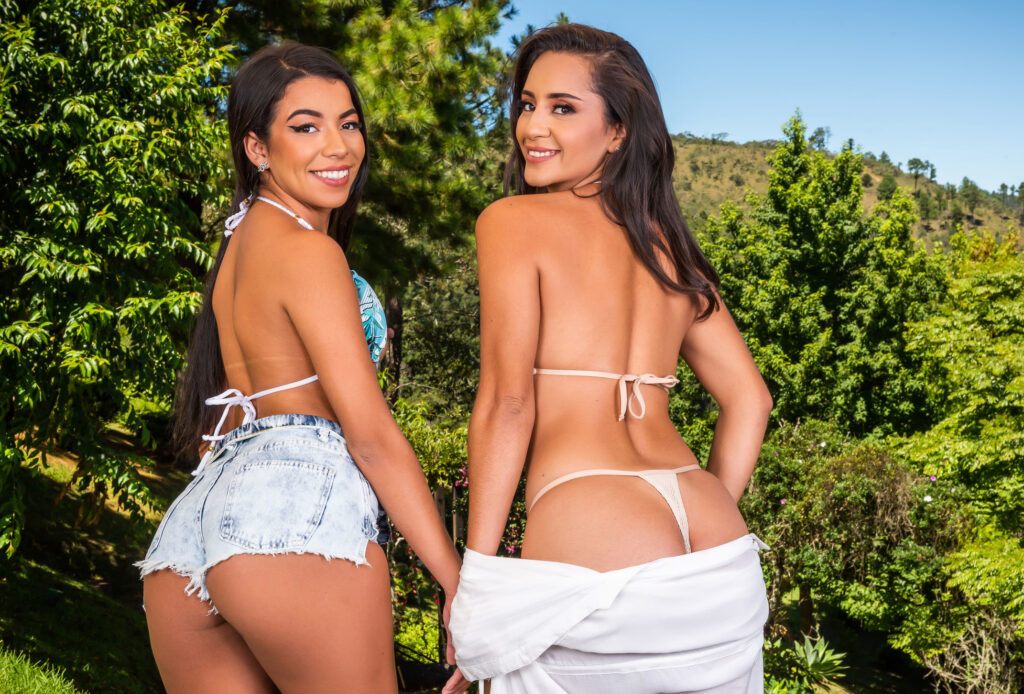 The scenes themselves are very lively and full of energy. Nothing feels forced or exaggerated (of course, if you are into rough fetishes, ⇒ take a look here). And that's a big plus, considering that too many studios nowadays fall into the trap of mainstream porn, making everything fake and far from natural. At Brasil VR, you'll fuck these beauties in a setting revolving around a house. Bedroom, pool, front yard, etc. I love it when a VR Porn Site has outdoor scenes (Like "Beat Off Around The Bush" with Melissa Hot & Sandy Cortez)! It just feels so damn good!
5/5 from me.
What Audiovisual Quality does BrasilVR offer?
BrasilVR offers 3D, 60 FPS, 180° FOV videos with a maximum of 7K quality. Most of their videos, however, are 6K, with a limited number of 7K ones. This may not look great, with some of the biggest names in the industry nowadays shooting only 8K content (like ⇒ VR Bangers (Review), ⇒ Czech VR (Review), ⇒ VR Conk (Review), etc.). But don't be fooled by the numbers because BrasilVR's videos are every bit as good as the ⇒ Top VR Porn Sites' videos!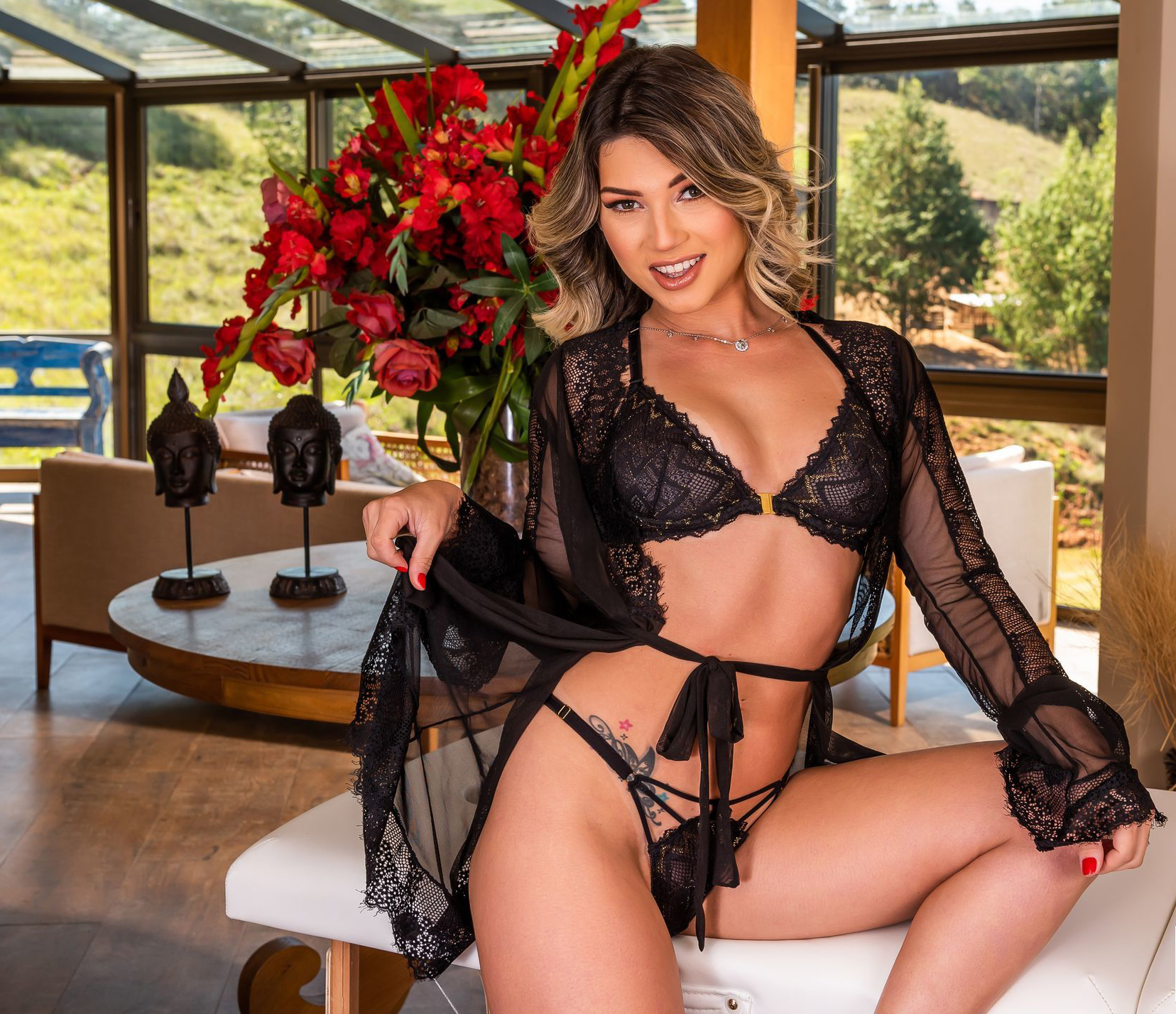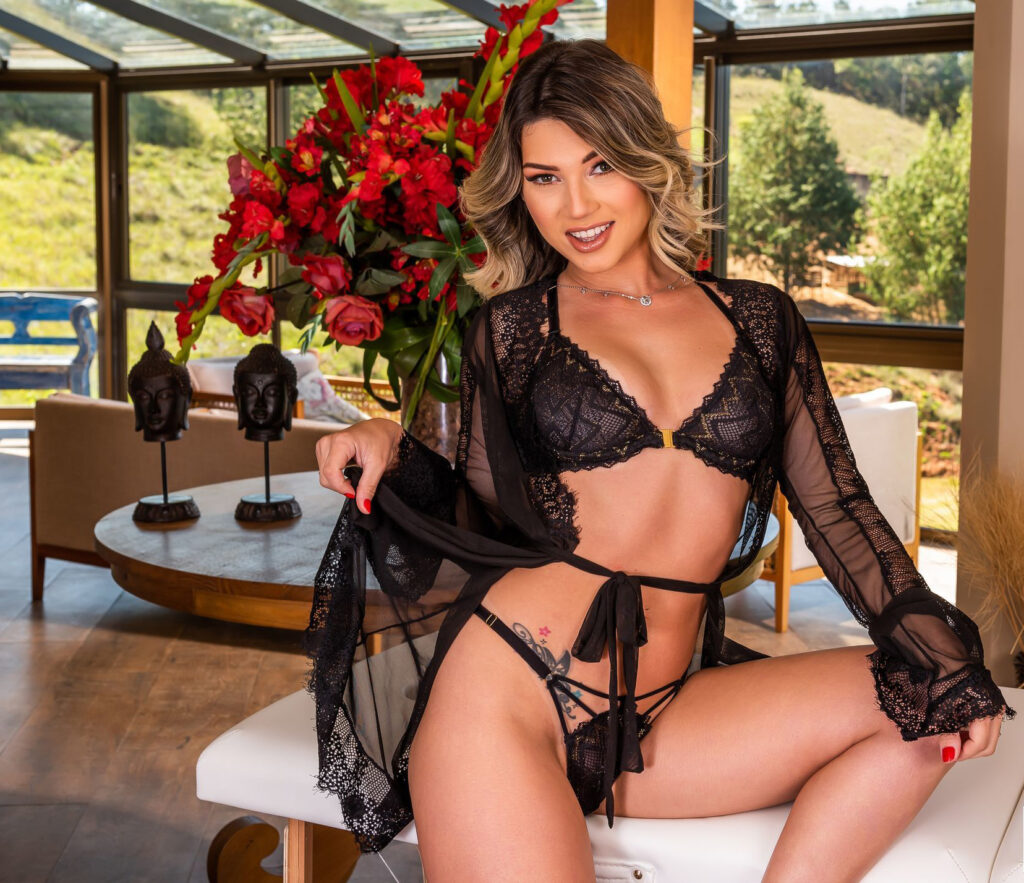 As I already said, the videos feel very natural. The camera work is excellent, and the postproduction is just spotless. Getting these right is mandatory because that separates amazing and average VR Porn. You have to really believe you are in the same room with the pornstar. You won't come back if you don't. Thankfully, Brasil VR makes sure you get the top experience. And the sound… well, when you hear that passionate Latina moan in your ear as you enter her ass with your throbbing dick, you won't forget it anytime soon.
4.5/5 here.
BrasilVR's website (from a technical perspective) is a classic VR Porn Site. As you land on the home page and start scrolling, you'll find their selection of VR Porn Videos, which you can further filter by the "Newest" and "Top-rated" filters. On the top of the home page, you'll find "Brazil VR Porn" (their video library), "Models" (Their pornstar roster), and "Get Help" (Their Help Center if you have any technical issues or questions). Like any other VR Porn Site that cares about the users, Brasil VR has a handy search button, so you can easily browse the content. To make things even easier, you get a bunch of tags under every video. You can use these tags, of course, to find similar videos.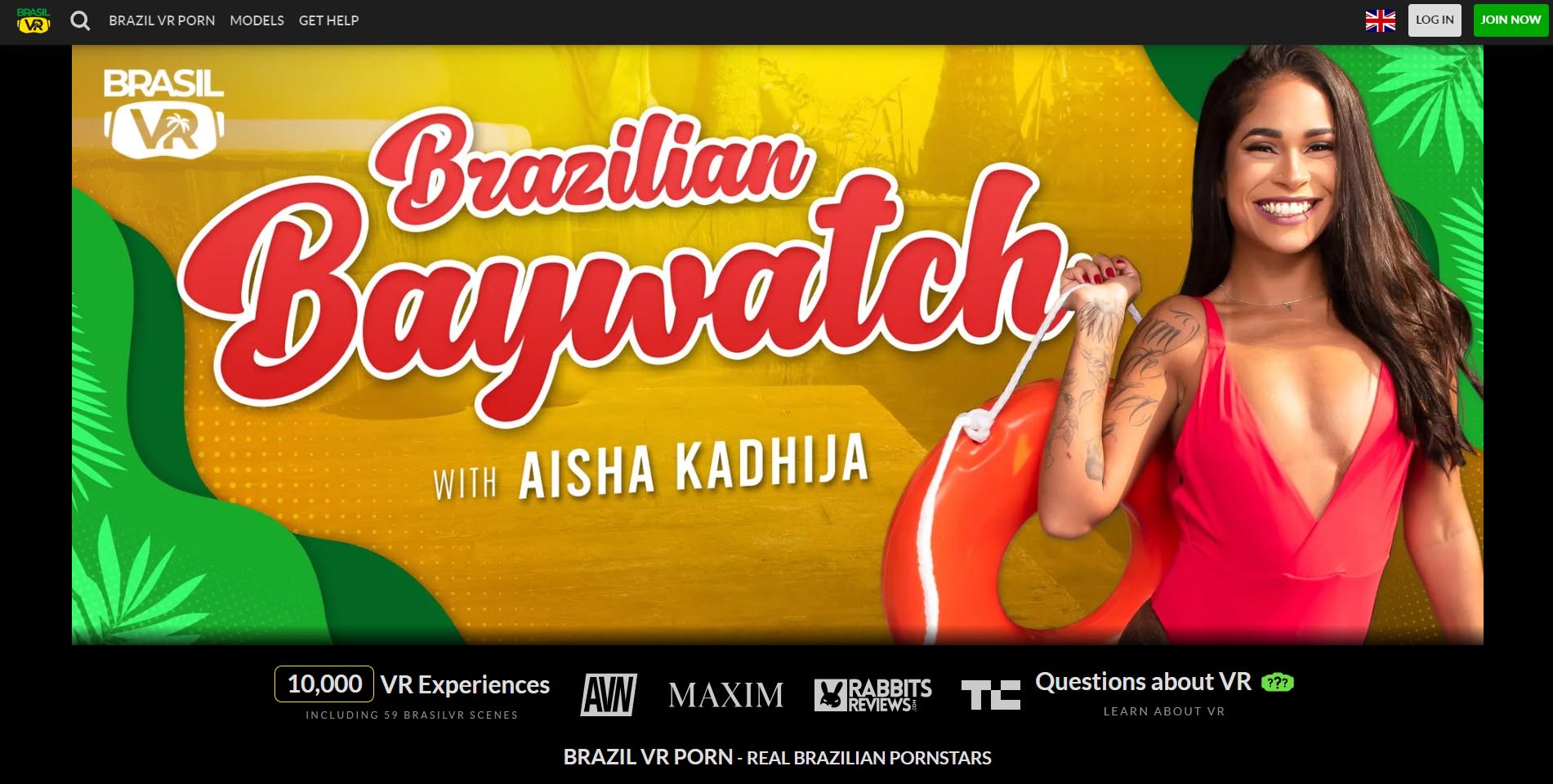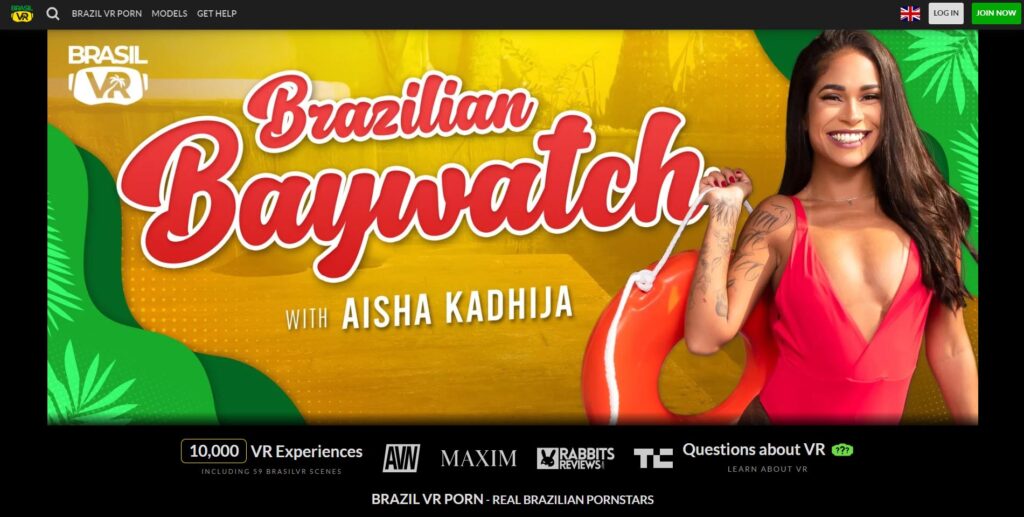 I love the colors BrasilVR is using on their site. There's a lot of yellow and green (not so much blue, though) on the site, and it looks like the Brazilian flag (what a coincidence). Mix all that with a dark background, and you've got a pretty cool website design.
Regarding extras, BrasilVR offers a TON of other sites but no ⇒ VR Porn Games. But more about that in a second.
4.5/5 for the Sites & Extras from me.
How expensive is a BrasilVR subscription? And what do you get with it?
Being a part of POVR's network, you'll get BrasilVR's videos and videos from 79 OTHER SITES! ⇒ MilfVR (Review), ⇒ WankzVR (Review), ⇒ VirtualRealPorn (Review), ⇒ POVR (Review), ⇒ RealHotVR (Review), ⇒ Reality Lovers (Review), ⇒ VR Hush (Review), ⇒ Lethal Hardcore VR (Review), etc.… When you see these names on the same list, you know you're in for one hell of a ride! Just take a look at the image below.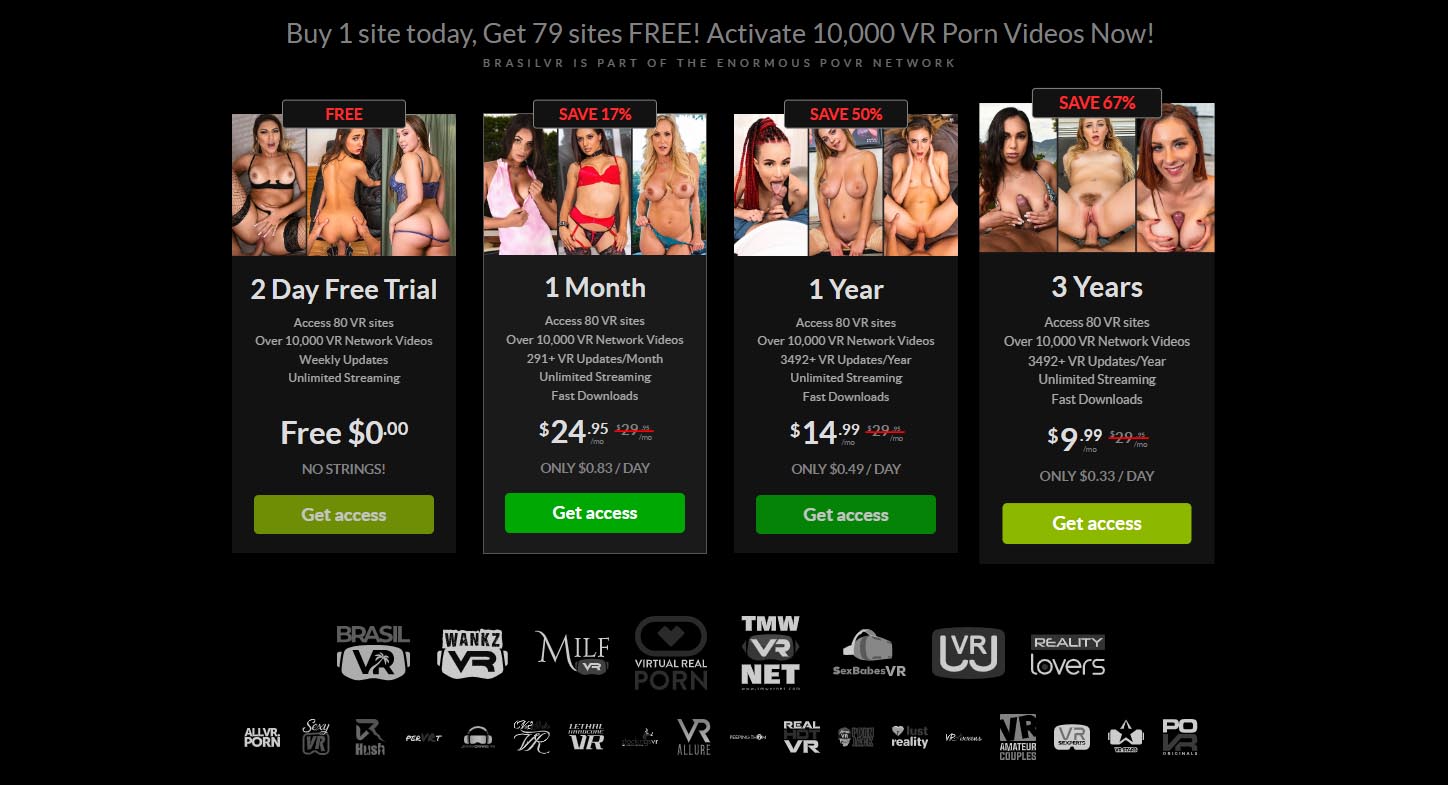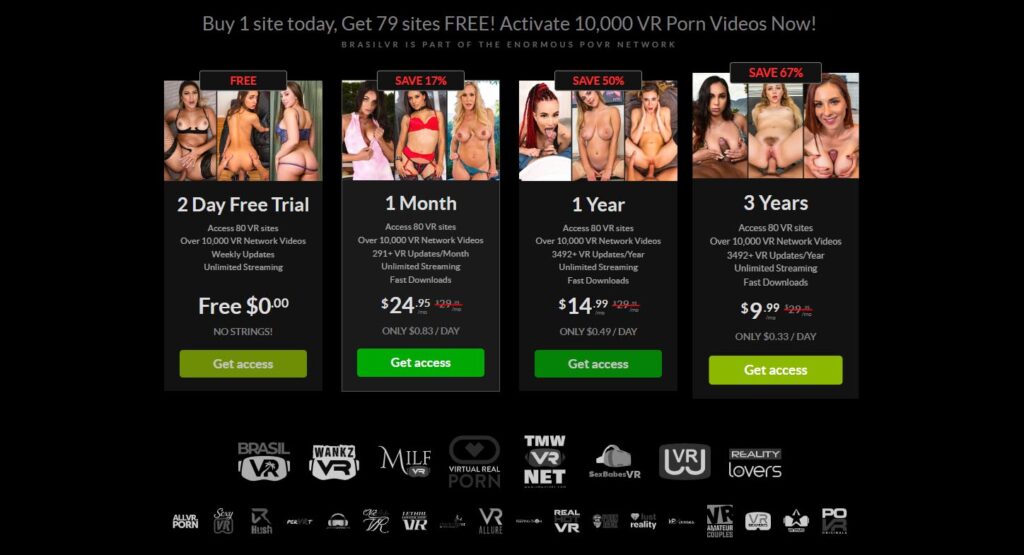 The billing is safe and anonymous. I've never had an issue with my subscription, and the bank statement won't show anything related to the adult industry. Privacy guaranteed. I love that they have the Free-trial option, and I deeply respect every VR Porn site that does this. Why not let us get acquainted with the content before we subscribe? Good job, BrasilVR!
Is my Headset compatible with BrasilVR?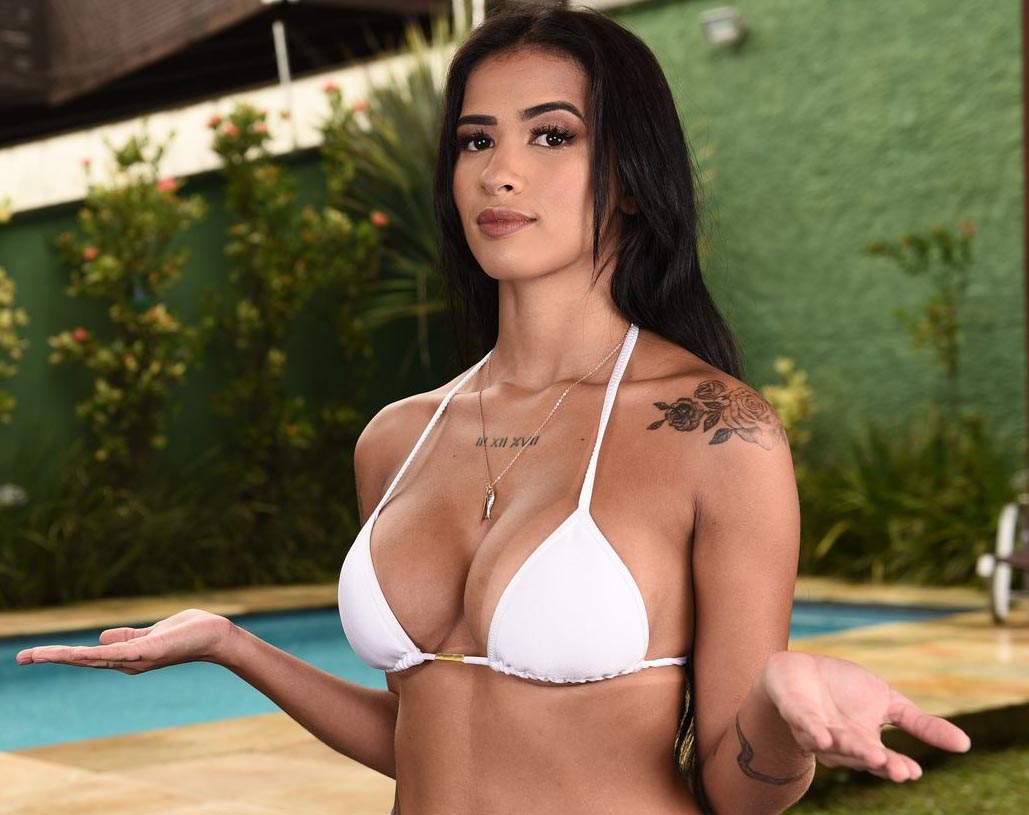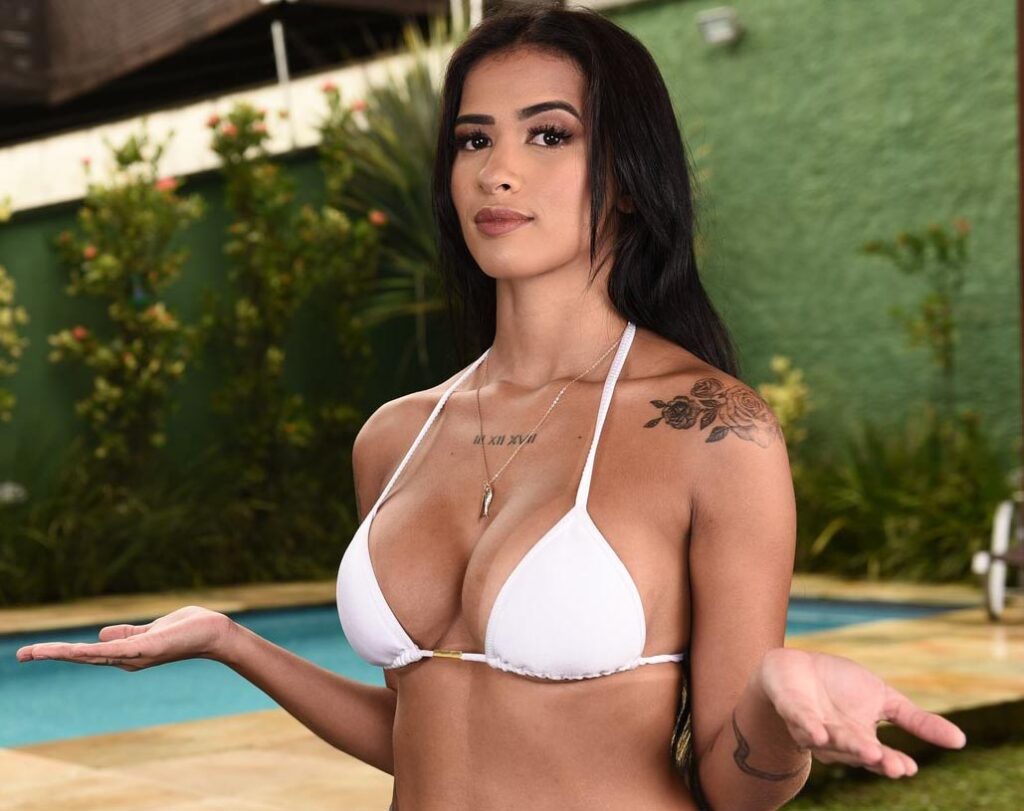 Brasil VR is optimized to enable everyone to watch their content. You can use an older or newer headset - they've got you covered. ⇒ Oculus Go, ⇒ Oculus Rift, ⇒ Quest, ⇒ Quest 2, ⇒ PSVR, ⇒ PSVR 2, ⇒ Daydream, ⇒ HTC Vive, ⇒ Windows Mixed Reality, ⇒ Samsung Gear VR, ⇒ Valve Index, ⇒ Pimax, and ⇒ Smartphone… doesn't matter; you'll be able to enjoy their VR Porn Videos.
If you have any issues setting up your device, check their "Get Help" section on the home page, or take a look at our ⇒ Gudies on How to Watch VR Porn on Every Device for detailed step-by-step instructions.
What's the future of BrasilVR like?
Brasil VR has a promising future if you ask me. This studio has shown dedication, and they keep showing it! They've learned a lot during their time in the VR Porn industry, and they've got a whole network of amazing Sites to take advice from! And the best thing is - they've always maintained their originality.
There is one thing they could improve, though. I wish they would upload new videos more often.
4.5/ from me!
Conclusion: Do we recommend BrasilVR?
Oh, indeed, we do! Don't waste another second if you love those amazing Latinas with their perfect juicy asses! You'll get one of the world's coolest collections of VR Porn for only one subscription! You know what to do!
BrasilVR has the hottest Latinas in VR! Natural and hot scenes you won't really find elsewhere + an excellent network of VR Porn Sites!