This article is a detailed guide on how to watch VR porn with the Bigscreen Beyond!
How to watch VR porn on Bigscreen Beyond:
Here's what you need to do:
Install and launch the "Bigscreen VR" app on your PC.
Log in to the same Bigscreen account from both your PC and headset.
Once you're in the app, select the "Video Player" option from the main menu. This will take you to a virtual cinema room where you can watch your videos.
Select the type of VR video you want to watch. You can choose between your favorite VR Porn site or local video files.
If you want to stream a video from a VR Porn site, enter the URL of the video into the search bar in the virtual cinema room. If you want to watch a downloaded video file, select "Local" and browse for the file on your computer.
We recommend ⇒ VRPorn.com (Review) - They have THE BEST 8K Porn out there AND they are having a BIG SALE right now!
Or check out our list of

⇒ Best Porn Sites

out there!
Note: There is no good free VR Porn! It's possible to find some free videos on the Internet but the quality is bad and they are always short. Getting a subscription to a legitimate VR Porn Site is the only way to get the world-class quality VR Porn you deserve!
What is Bigscreen Beyond?
Bigscreen Beyond is the latest VR tech piece from Bigscreen VR. They call it "the world's smallest and lightest VR headset!" This incredible device is packed with cutting-edge technology, making it the perfect choice for anyone who wants to enjoy the ultimate VR experience without the hassle of bulky, heavy headsets. With its lightweight design and compact size, you can take it anywhere and enjoy your favorite VR porn on the go! We've been waiting for a small headset with outstanding graphic quality for years, and it's finally here!
What makes Bigscreen Beyond special?
Don't be fooled by its size, as this tiny headset packs a punch with its ultra-high-resolution OLED microdisplays boasting a whopping 2560 x 2560 pixels per eye, putting it well into the 5K range! It also features custom pancake optics, up to a 90-hertz refresh rate, and 90° × 93° FoV! SteamVR Tracking is another addition to the ultimate VR experience! I bet those smoking-hot pornstars we love watching will look stunning on this new headset!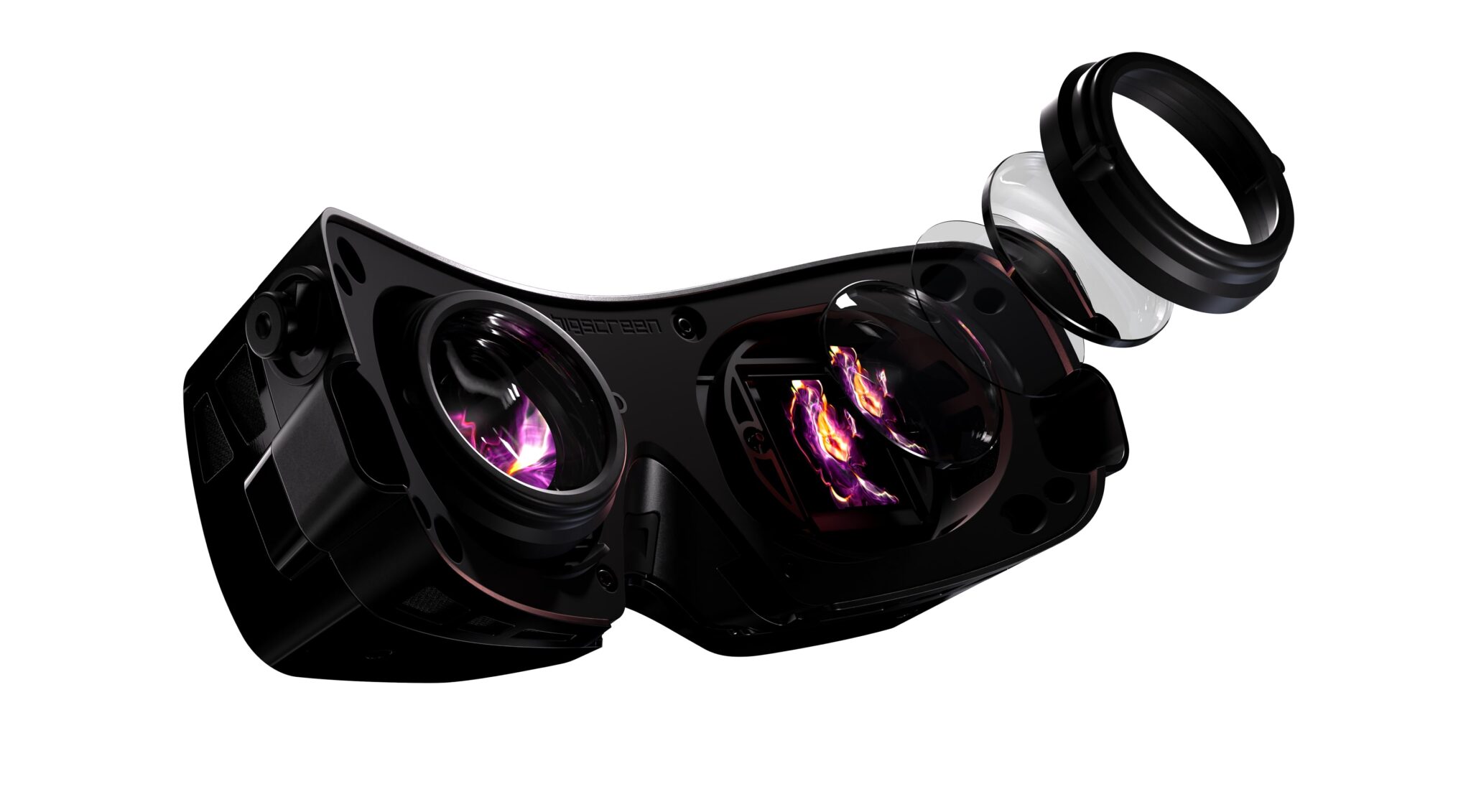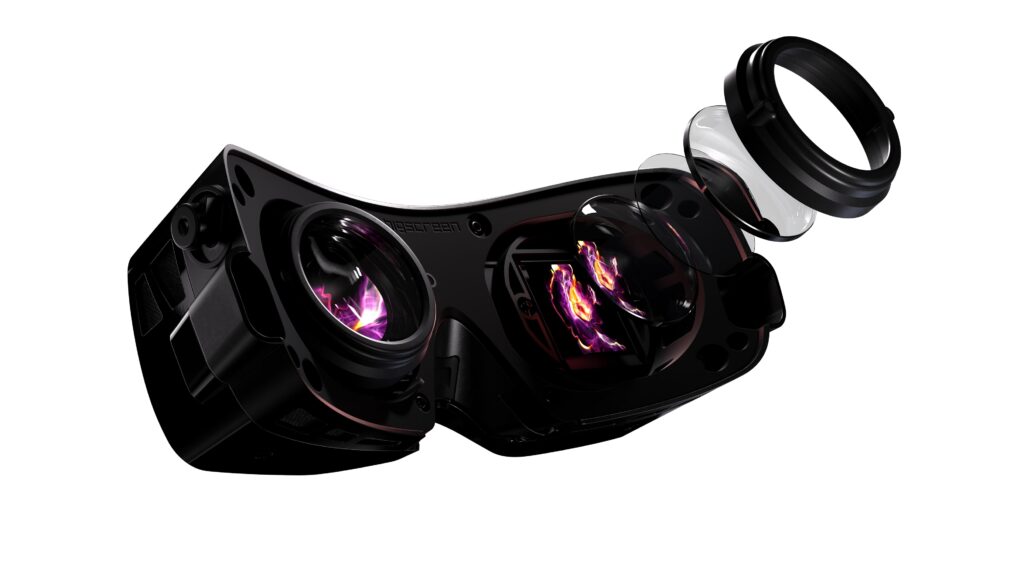 Now, Bigscreen Beyond has another trick up its sleeve - It weighs only 127 grams! So it's perfect for those who like longer sessions with our favorite pornstars! But even though it's the world's smallest VR headset, it will surely fit like a glove because of its custom-built design, which is tailored precisely to the shape of your face and the size of your eyes. To make your experience even more comfortable, Bigscreen allows you to customize the "mask cushion" by scanning an image of your face and uploading it to their app. Unfortunately, this feature is only available for iPhone XR or later models, as they use Apple's TrueDepth sensor to create a 3D mesh that's accurate to sub-millimeter levels. As the 'pad' is attached and removed using magnets, you can order an additional custom-fit pad for anyone sharing the device with you and add prescription lenses (if you have any vision issues).
Where can I find the best VR Porn for the Bigscreen Beyond?
I always recommend subscribing to a legitimate VR Porn Site. All the sites on our list offer TOP-QUALITY Porn, and they are all completely anonymous and safe! They won't break the bank either!
1. VRPorn.com - The most visited VR Porn site!


⇒ VRporn.com (Review) is the absolute king of content! And I'm not just saying that for fun. They've got an insane amount of top-notch VR Porn videos! And get this, they've got even more categories than Pornhub - crazy, right?! With over 3,000 full-length movies and 15,000 videos in total, this ain't your average VR porn site where you're stuck with only a handful of vids. VRporn.com caters to pretty much any fetish you can think of, so there's no limit to the number of scenes they offer!
2. VR Bangers - The best 8K VR Porn!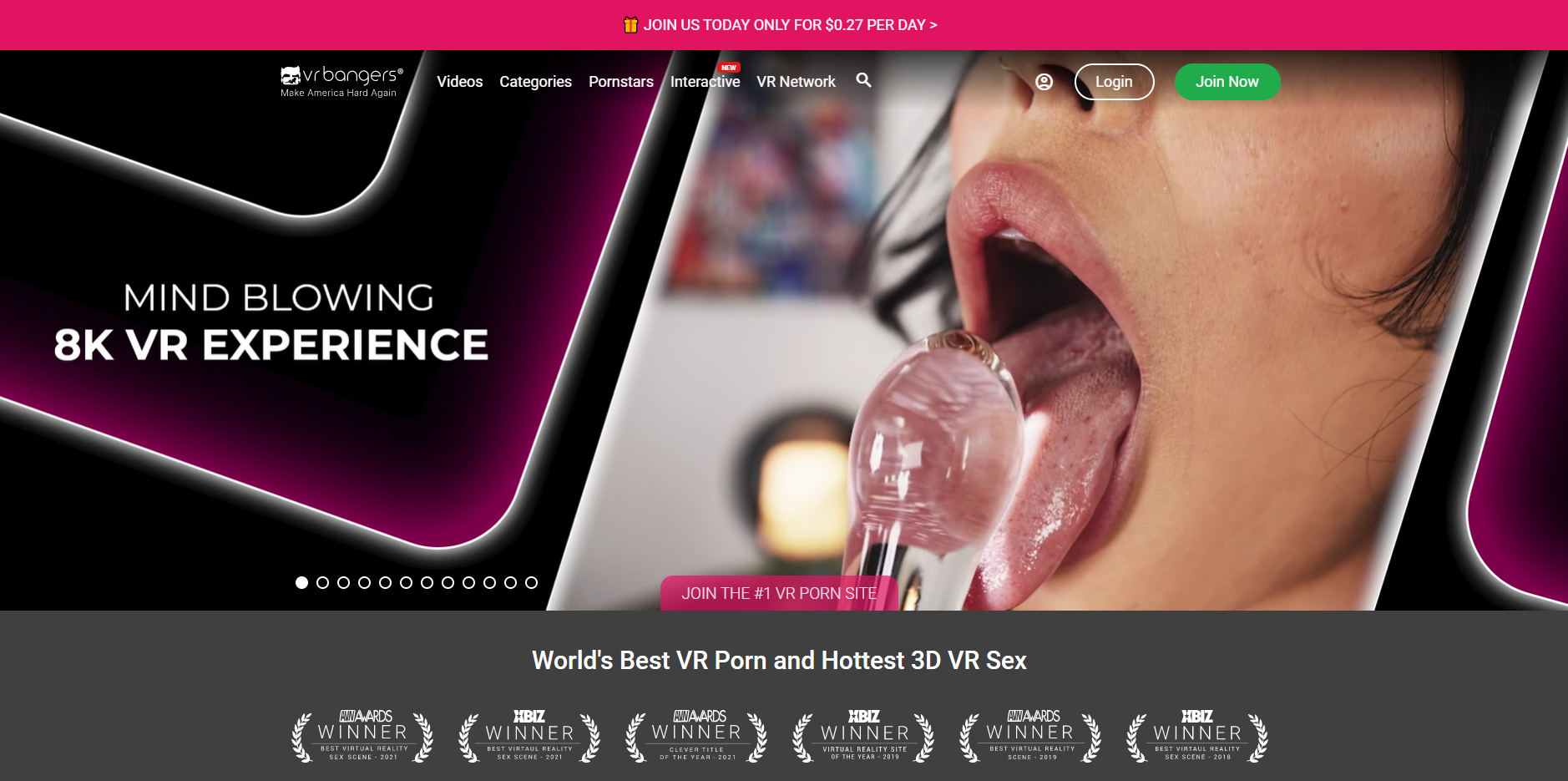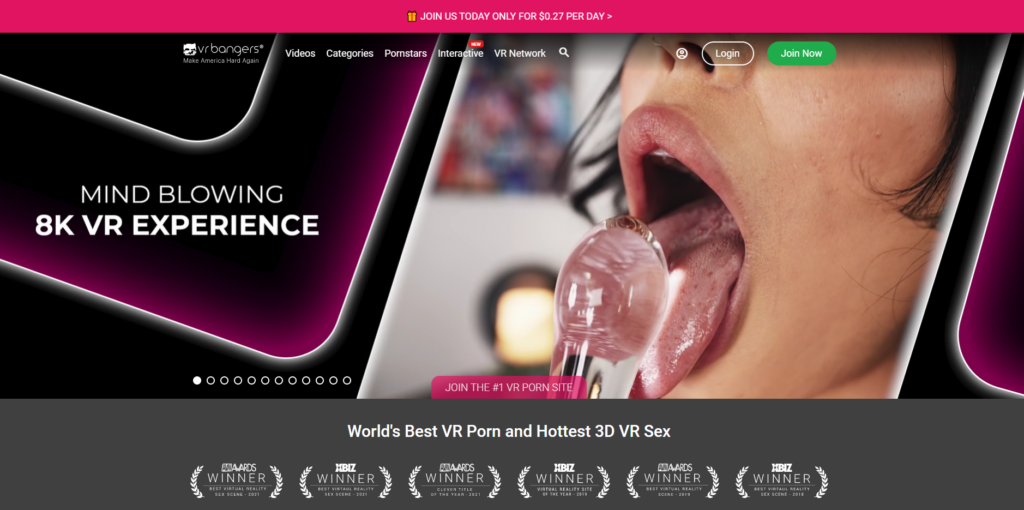 ⇒ VRBangers (Review) is one of the most famous VR Porn Sites out there - for a reason! Their collection of full-length VR porn videos is seriously impressive. Plus, they release new videos twice a week, so you'll never run out of options, AND you can download their entire library for the price of just one subscription! Neat, huh?
3. BaDoinkVR - The best pornstars!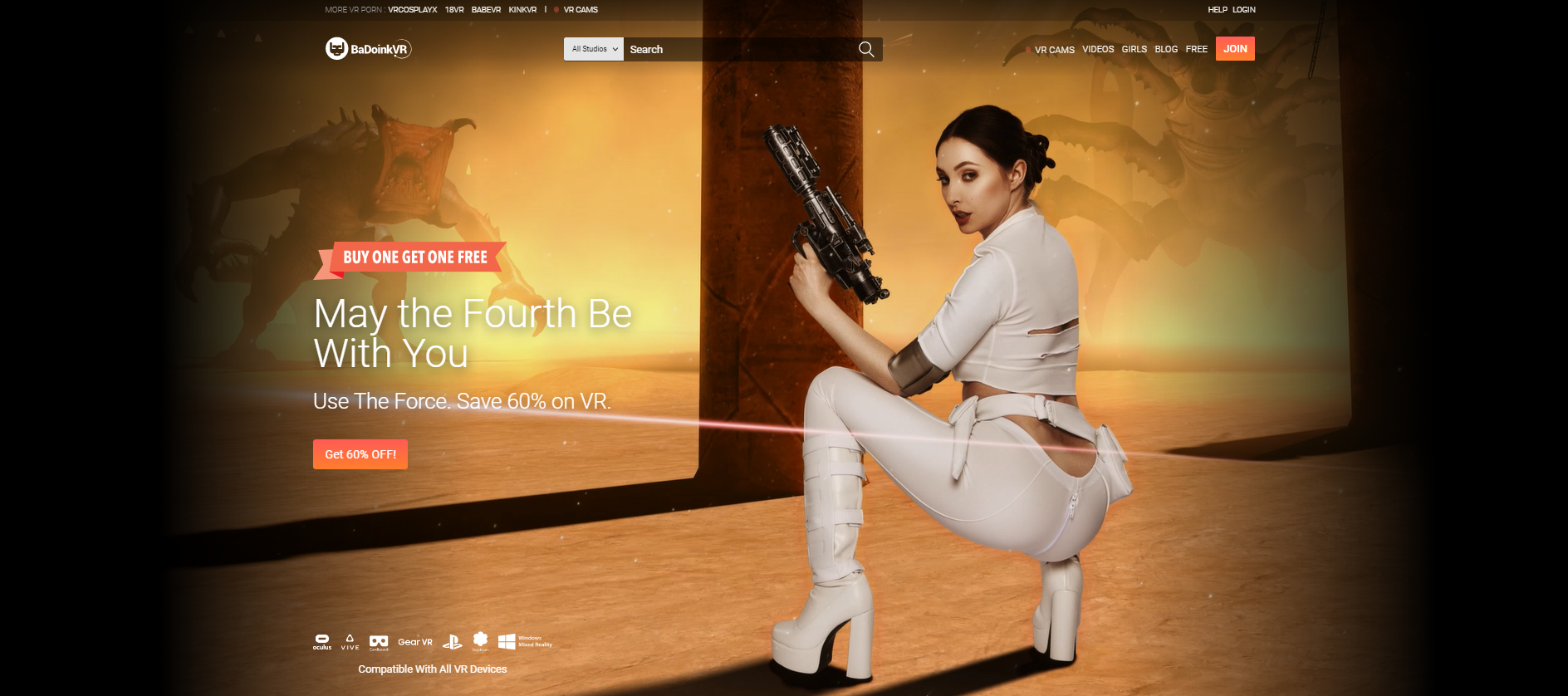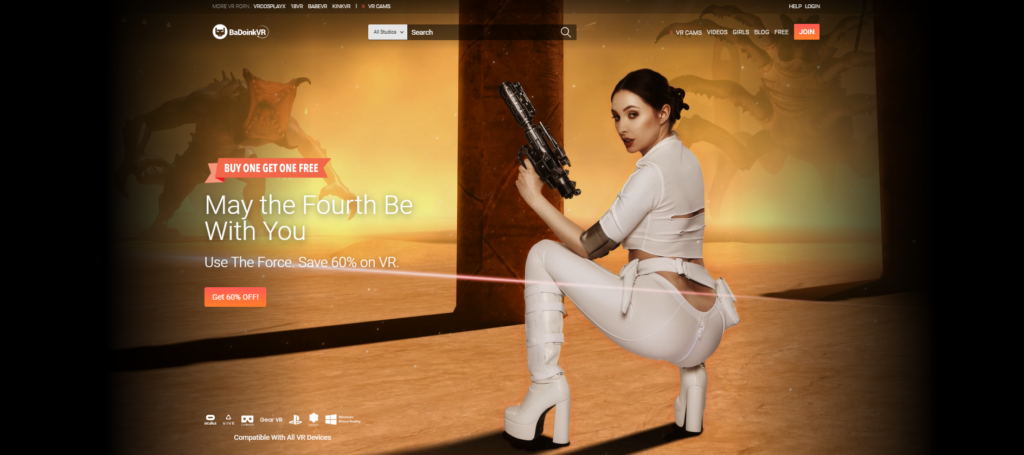 ⇒ BaDoinkVR (Review) has content that's freakin' incredible! They've got all the hottest and most popular pornstars you can imagine, plus they make sure to keep things diverse. I'm talking ⇒ Asian chicks, ⇒ Ebony queens, American and British babes, ⇒ big tits or small, natural or fake, ⇒ big butts, blondes, ⇒ brunettes, and redheads... you name it, they've got it! And let me tell you, these girls are straight-up amazing!
Is Bigscreeen Beyond worth your money?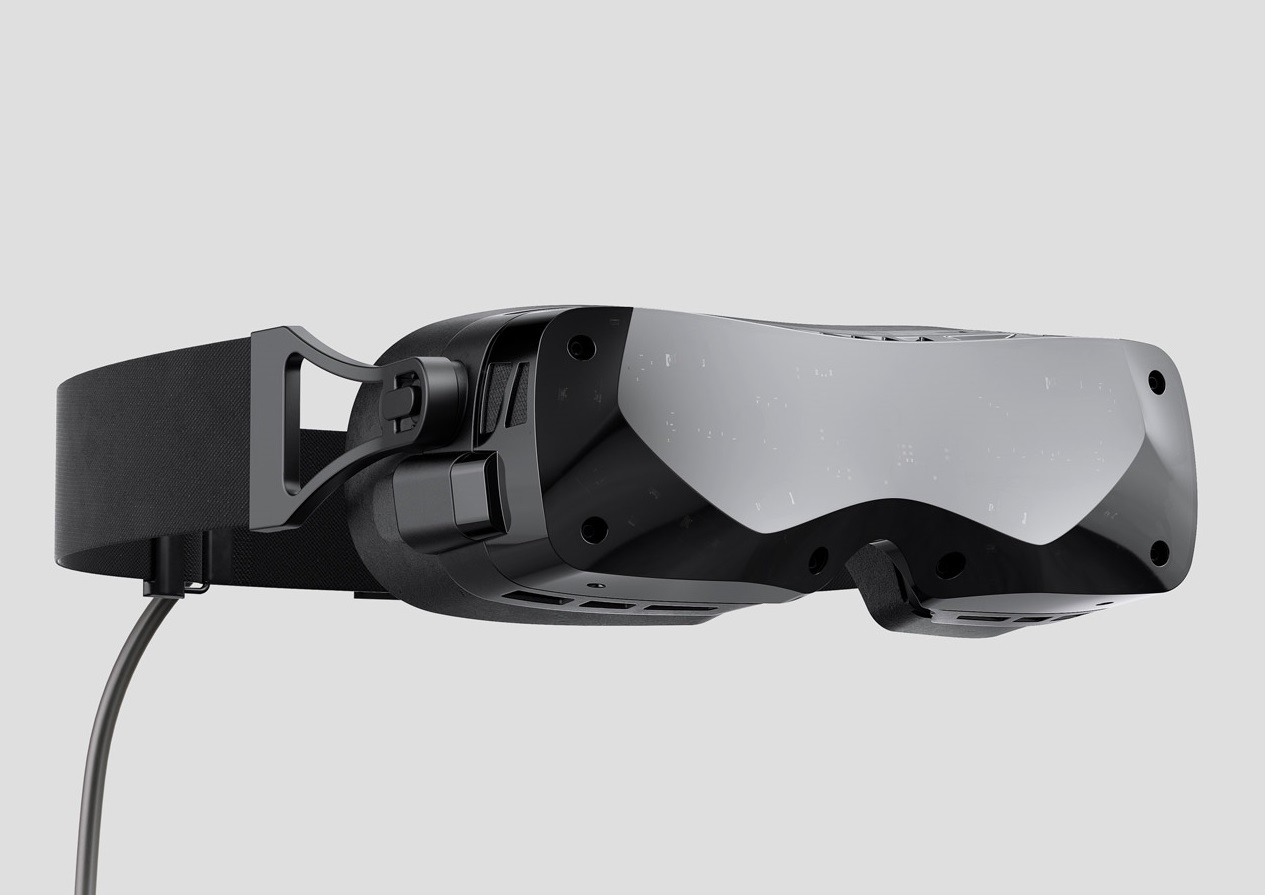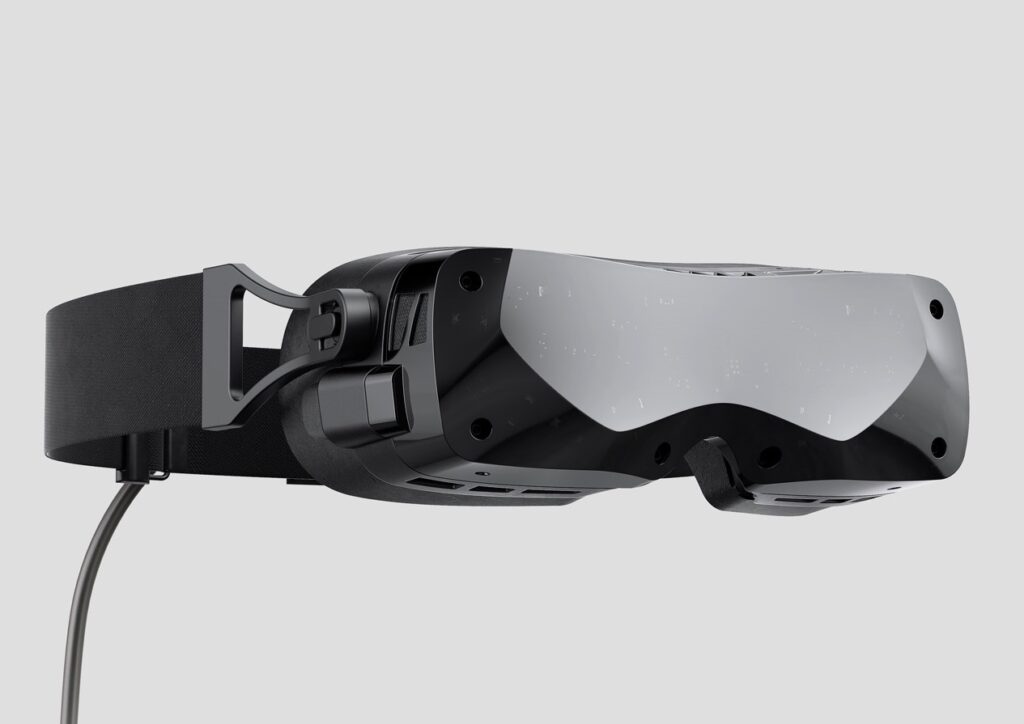 The Bigscreen Beyond VR headset has received many positive reviews for its comfort and performance, but this comes with certain sacrifices. For example, the headset has no adjustment knobs, a built-in camera or headphones, which are standard features in other headsets. The headset's reduced weight and improved ergonomics may be enough to win over VR Porn fans, though!
Bigscreen Beyond is priced at $1,000 and works with Steam VR controllers and tracking, but they sell them separately. If you already own a Steam VR system, no additional hardware is needed, but if you use a Quest headset, you will need other equipment, along with a VR-ready PC. Bigscreen plans to launch Beyond in the summer, and you can pre-order on their website!
I have zero doubt that Bigscreen Beyond Porn will be simply excellent!